The Prosperity Burger from McDonald's is one of our all-time favourite burgers.
And I REALLY mean FAVOURITE!! No joke!
So for the past week or so, as the Lunar Year Season is upon us, we have been stuffing ourselves with Prosperity Burgers and Twister Fries. And then, we heard that something else was coming… something… bigger! What could possibly be better than the Prosperity Burger right?
Well, from 12th January 2017 (that's TODAY!), feast your eyes (and your tummies) on the…
GOLDEN PROSPERITY BURGER!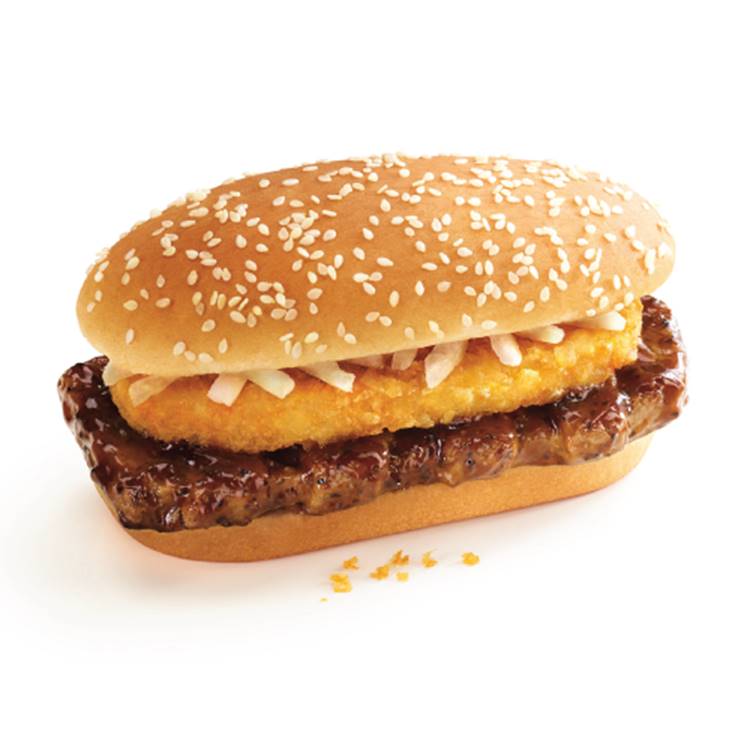 In the Prosperity Burger, you've already got a treasure combo of a succulent, tender beef (or chicken) patty that's been completely coated in a spicy Black Pepper sauce plus some white onions all sandwiched in between a sesame bun.
Sounds super fantastic and delicious right?
Well, looks like McDonald's is taking things a level up with something that seems like a simple change but it you'd be surprised at the difference it makes…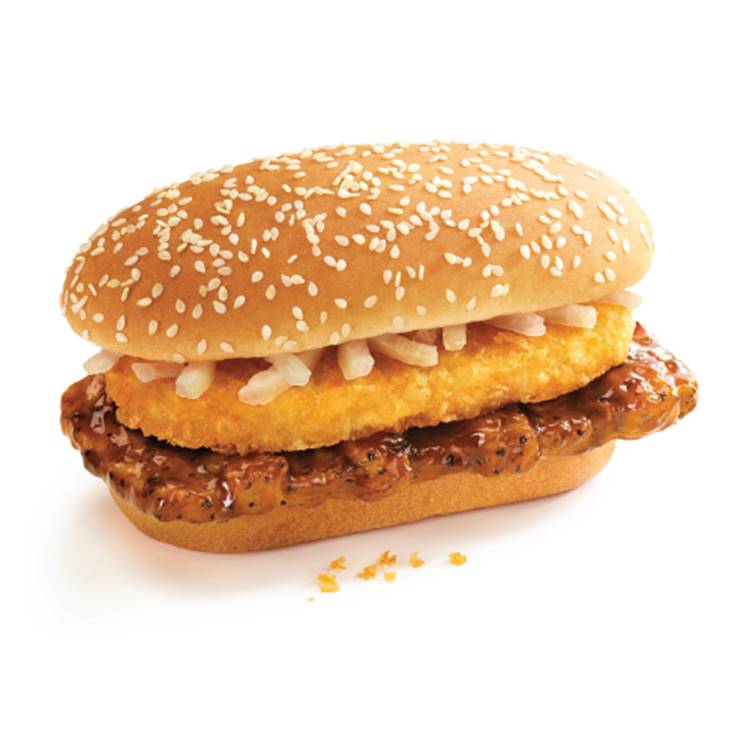 So the already classic Prosperity Burger now transforms into the Golden Prosperity Burger all thanks to an unassuming addition to this delicious burger – a hash brown!
Yes, I know what you're thinking. And to be honest, I was thinking the same thing when I first hear about it. How can a simple thing like a hash brown enhance an already power to the max burger? I mean, would it even go together at all? Well, the answer is – YES YES YES YES YES!
Now that I think about it, meat and potatoes is actually a pretty natural pairing right?
Imagine chomping down on your favourite Prosperity Burger but this time, there's a hot and crispy potato hash brown to add to the flavour and texture. FUYOH!
It's a pretty big mouthful but trust me – it's totally worth it! LOL
And of course, the Prosperity Burger is best enjoyed with the usual suspects!
Twister Fries are definitely a great side to go along with your Golden Prosperity Burger!
I personally like to dip them in some of the McDonald's Curry Sauce hehehe
I guess there's just something about the extra crispy Twister Fries that I kinda like more than the usual Fries.
Anyways, don't forget other limited time treats like Sweet BBQ Drumlets and Gula Melaka McFlurry!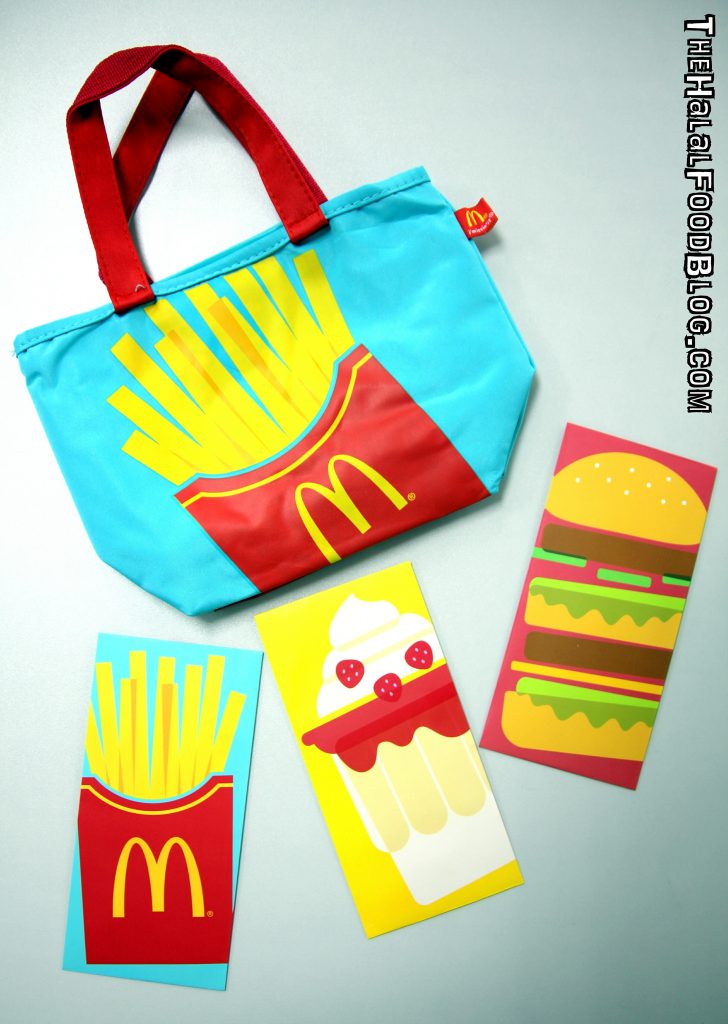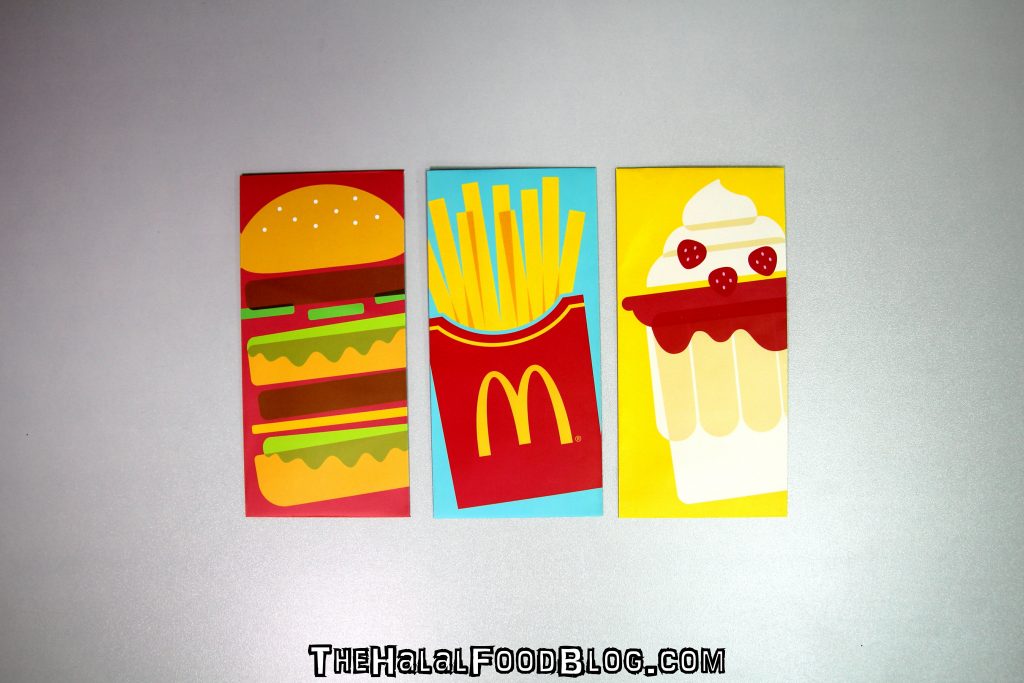 As an added bonus this Lunar New Year, check out these super cute and cool collectibles!
They've got these really colourful Ang Paos with some of the most iconic McDonald's food items. We got the Big Mac, French Fries and Strawberry Sundae designs from buying our Extra Value Meals from McDonald's (or via McDelivery) but you could also get the McFrappe Ang Pao from McCafe too!
Super cool idea for a hip CNY! And super cute too!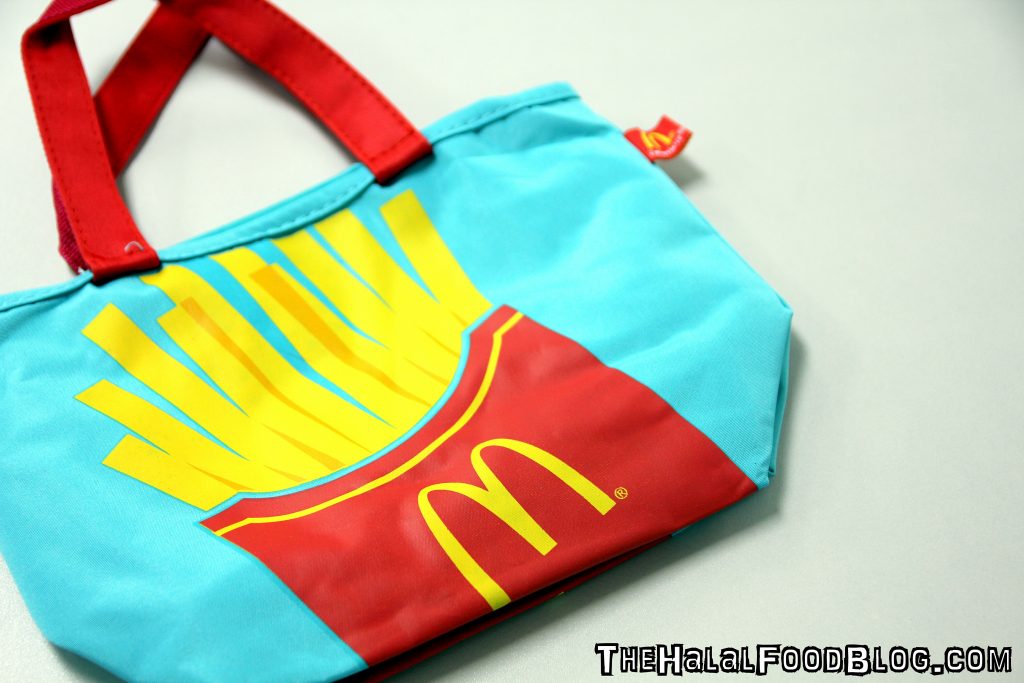 They've also got this cute little Prosperity Bag (available via McDelivery at only $5) which you could use to put your Mandarin Oranges in for CNY! Or you could be like us and use it to carry your Golden Prosperity Burgers! Is it a coincidence that the size is just nice to fit 2 Golden Prosperity Burger boxes? We think not! LOL
The French Fries design is available via McDelivery and the McCafe (Frappe) design is available at McCafe for only $5 each.
Well, there you have it kiddies! The Golden Prosperity Burger is available at all McDonald's outlets and via McDelivery from 12 January 2017 for a limited time only! So be sure to hurry to get your fix and be sure to share your Prosperity with family and friends too!
And don't forget the Ang Paos and Prosperity Bag too!
Over 131 outlets islandwide
www.mcdonalds.com.sg
www.mcdelivery.com.sg
Facebook: www.facebook.com/mcdsg
Instagram: @mcdsg

This is a sponsored post. All information (including prices, availability of item on menu and Halal status of establishment) are accurate at the time of posting. Images used in this post are property of McDonald's Singapore and The Halal Food Blog unless stated otherwise.