You all know those geniuses over at Wilder right?
Yeah, Wilder – that places with the great food and an even greater idea that food made from scratch and keeping it simple means good food. And sharing it with your 'kakis' makes it even better.
Well, they have come up a new concept sharing the same philosophy in Lokalfeed And Kakis!
You don't just get to eat better but also enjoy it in the comfort of your home or office because they deliver!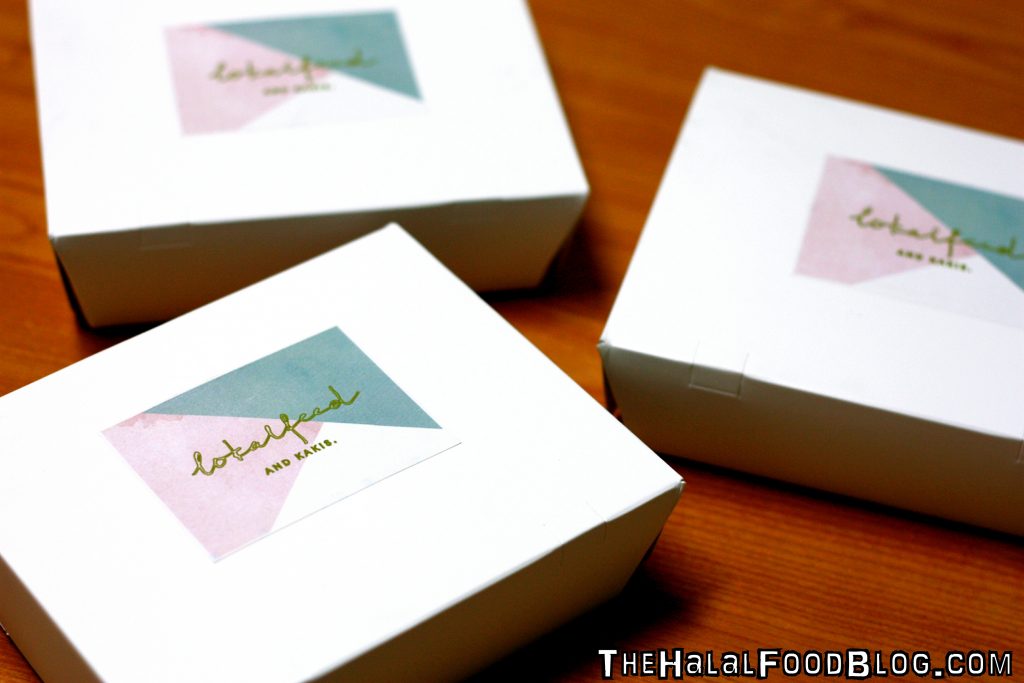 So they have a few options for you to choose from at Lokalfeed And Kakis.
You could select from a pre-determined set menu, you could 'Pick & Choose' where you select what goes into your pack (i.e. Carbs, Proteins and Sides) and they also have some 'Cheat Meals' too!
We had the pleasure of trying a few variations that were sent over thanks to the Lokalfeed And Kakis team!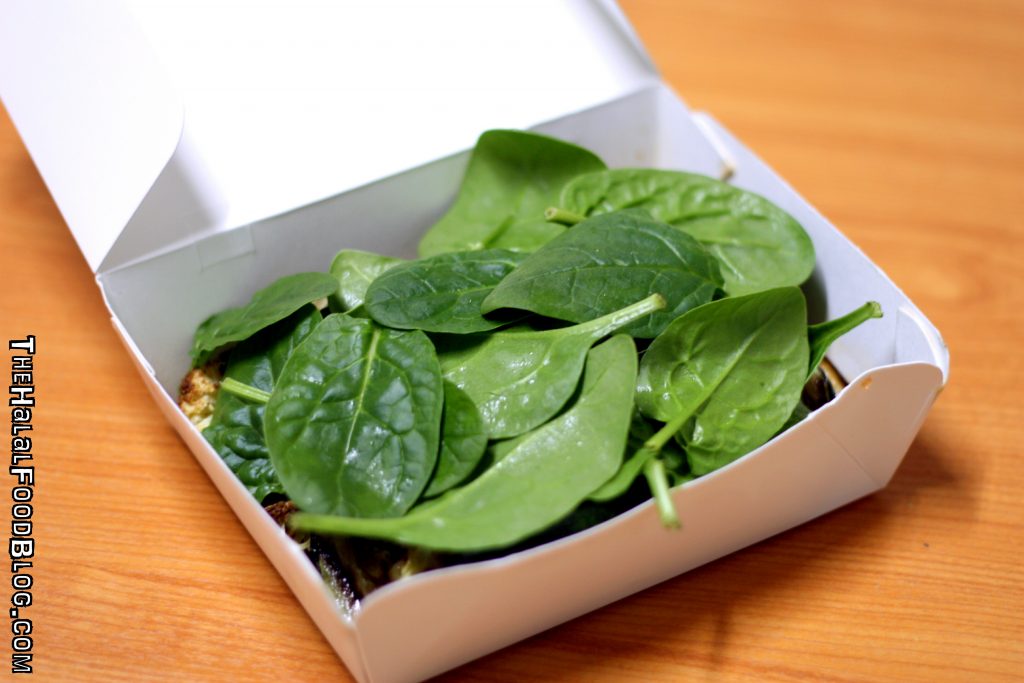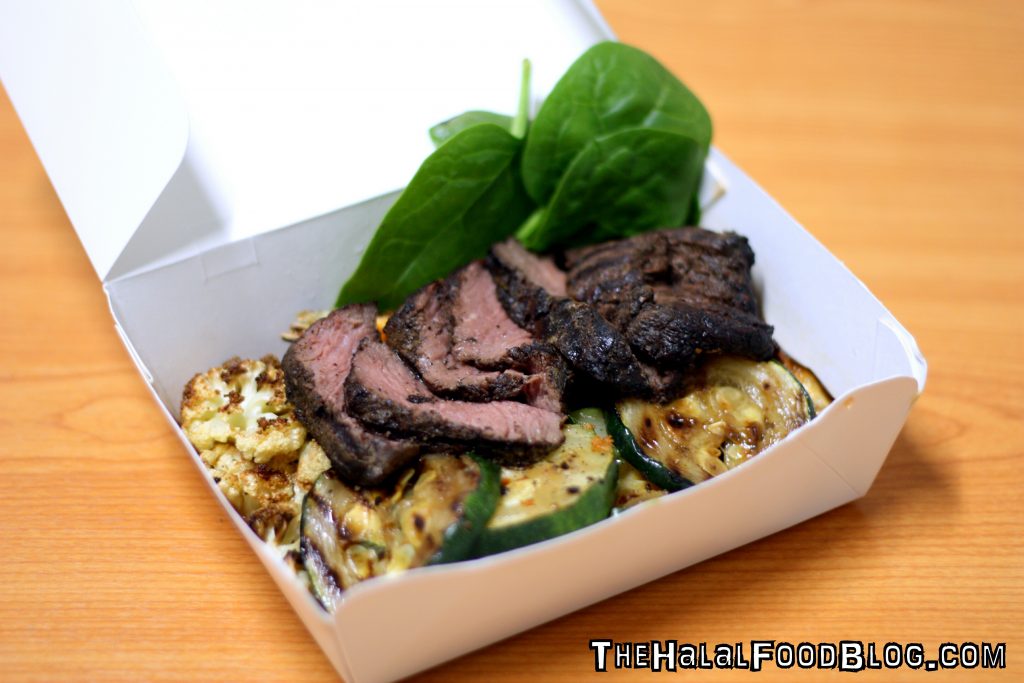 The first box we opened was like surprise time because it has baby spinach spread all over the top (which was perfect because I LOVE baby spinach LOL). This was actually really smart because the baby spinach was still fresh and crisp (as opposed to going all soggy) since it wasn't mixed in with or placed underneath the actual makan.
When I say "actual makan" in this scenario, I mean the glorious Ribeye Steak that has been seared, sliced up and spread upon a bed of roasted vegetables including grilled eggplant, roasted broccoli and roasted zucchini too.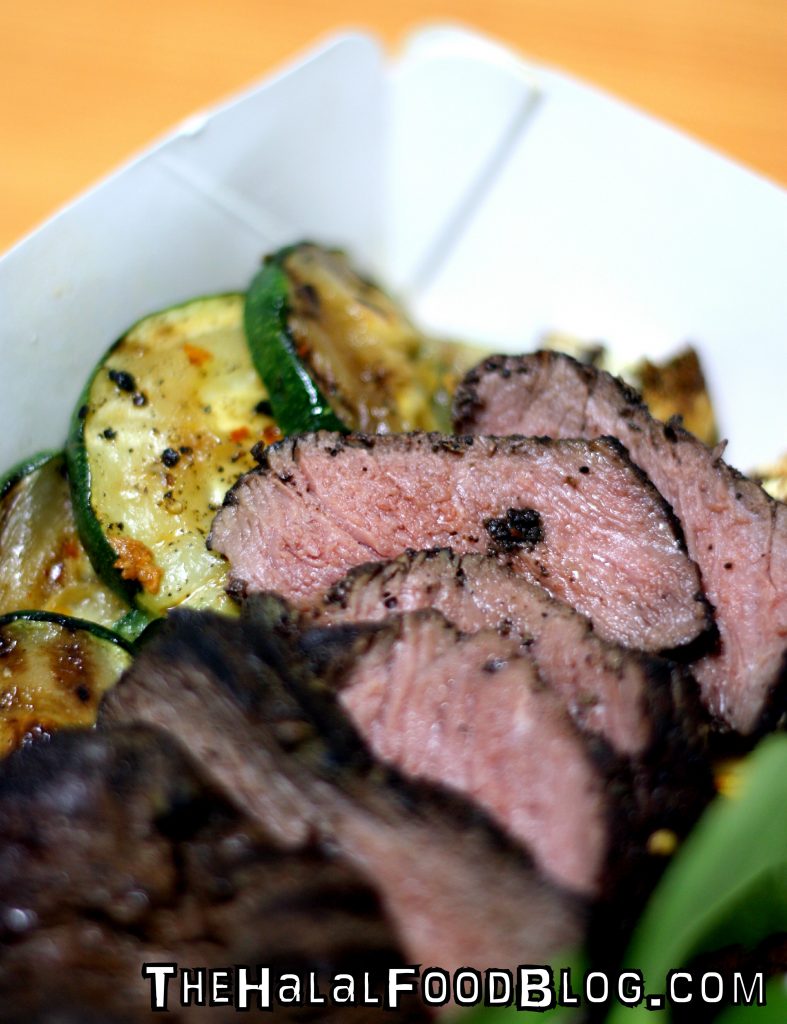 The meat is minimally seasoned so you can enjoy the natural flavours of the beef. But don't worry if you prefer a bit more seasoning okay – a little more on that a little later.
I really did enjoy the bed of vegetables actually especially the roasted broccoli!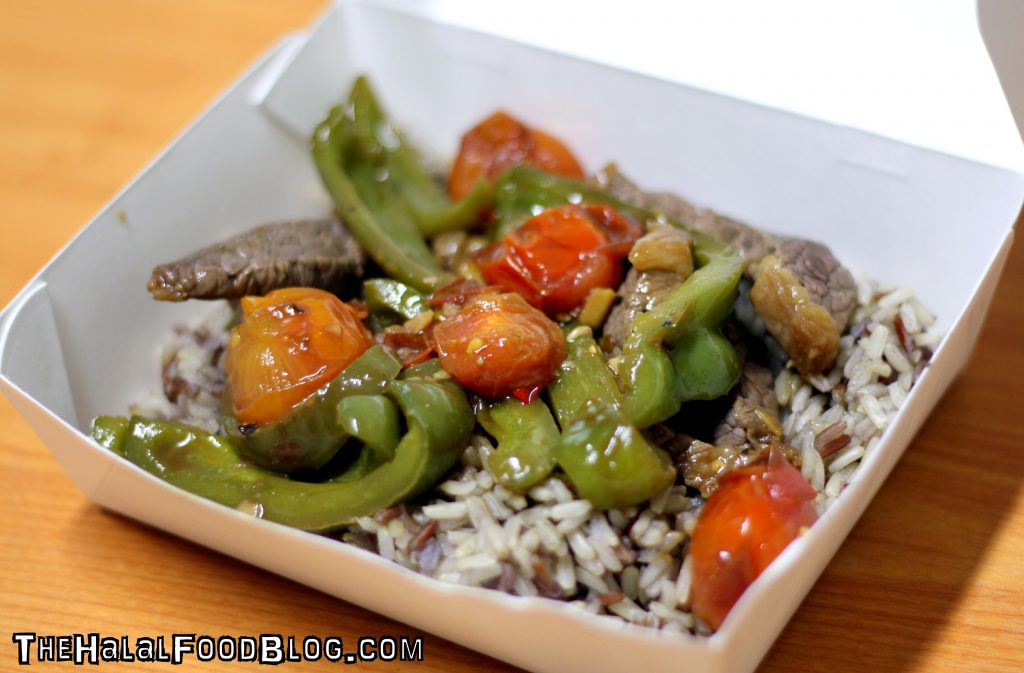 Here's one from their pre-determined menu which is rotated regularly so you might see quite a few different variations that might tickle your fancy. Be sure to check often to see what's on offer. Seems like at least 3 different choices at a time by the way – all of which are super tempting LOL
A bed of brown rice with some beef stir fry with cherry tomatoes and bell peppers thrown in for good measure.
The be honest, the beef was a little bit on the tough side but the stir fry was tasty enough for me still enjoy this dish. The veggies were also nice and cooked through with that tasty stir fry sauce flavour.
Plus, I'm a sucker for brown rice and wild rice and all that stuff so I totally enjoy the carbs component here. In fact, I think this might have been my favourite dish of the afternoon!
In case you're wondering what else you might see in this section, this week's selection (as shown on their website) seems to be Beef Kai Lan with Brown Rice, Breaded Garlic Salmon with Cranberry Cous Cous (!!!) and Moroccan Chicken on Sweet Potato Mash. Talk about being spoiled for choice am I right?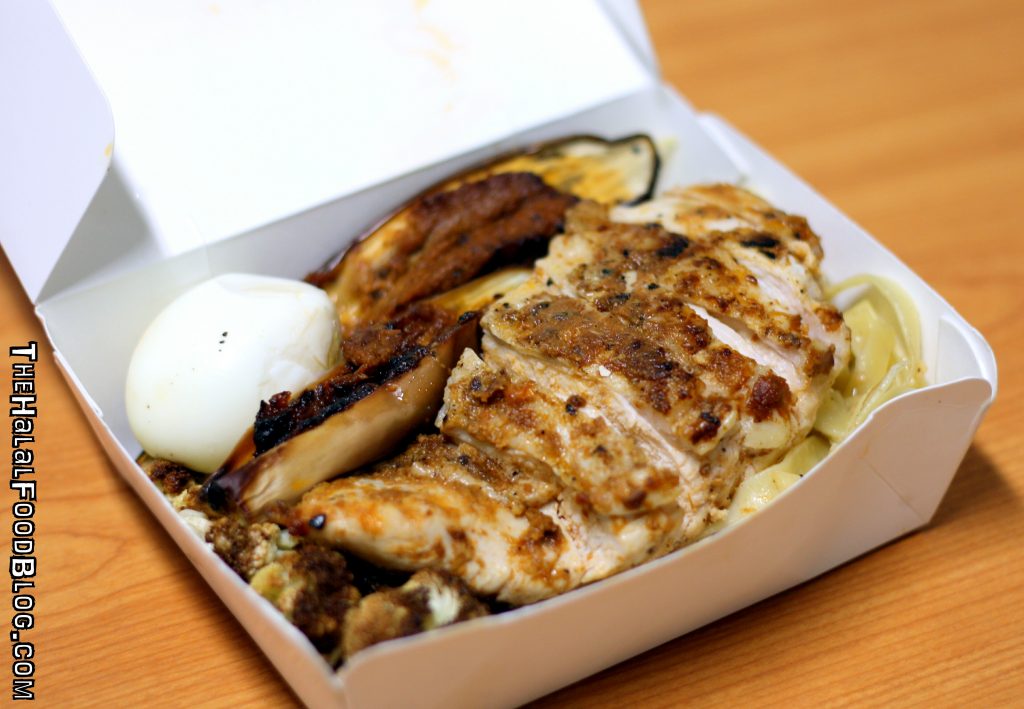 The final dish we had the pleasure of sampling was another from the Pick & Choose menu.
Chicken Breast with Whole Wheat Pasta featuring a whole baked chicken breast and a hearty serving of whole wheat pasta with some vegetables for good measure.
That's a pretty hearty serving if you know what I mean!
The chicken breast was baked really well and super tender. It had a bit of a middle-eastern flavour in term of the seasoning and same goes for the accompanying grilled eggplant as well (which was the same as the one served with the Ribeye Steak dish).
The serving of whole wheat pasta was definitely very generous as well and be sure to eat it as soon as you can before it cools down and dries up if you know what I mean.
Besides that, we also enjoyed more of those delicious baked cauliflowers and a (3/4) boiled egg too!
And as promised – here's that tip about the seasoning of the dishes.
In line with the whole idea of healthy eating, the seasoning is minimal but if you're like me and prefer a bit more seasoning than most, they provide an handy bit of a salt and pepper and spice mix so you can add as much or as little as you'd like. Now that's what I call good thinking.
For the Pick & Choose menu, you basically choose a Carb, a Protein (or 2) and up to 3 sides.
The Carbs include Brown Rice, Whole Wheat Pasta (both of which were featured in this post), Sweet Potatoes, Baby Spinach or Quinoa.
For the Proteins, quite a list including Chicken Breast or Thigh, Dory fillet, Braised Tofu, Ribeye Steak and Salmon Fillet.
Last but most definitely not least are the Sides which consist of Broccoli, Almonds, Edamame, Walnuts, Zucchini, Sweetcorn. Cherry Tomatoes, Soft Boiled Egg, Paneer Cheese, Grilled Eggplant, Baked Cauliflower, Couscous, Parmesan, Bell Peppers, Mozzarella and Green Beans.
Quite a list as you can see and we'd honestly have a hard time choosing for ourselves LOL
The only section we didn't get to sample was the Cheat Day meals which looks like they are going to be the bomb! Website shows this week's selections as Pulled Beef with (the legendary) CauliMash and Housemade Chicken Lasagna. FUYOH!!! Well, we will write about that when we try it okay don't worry LOL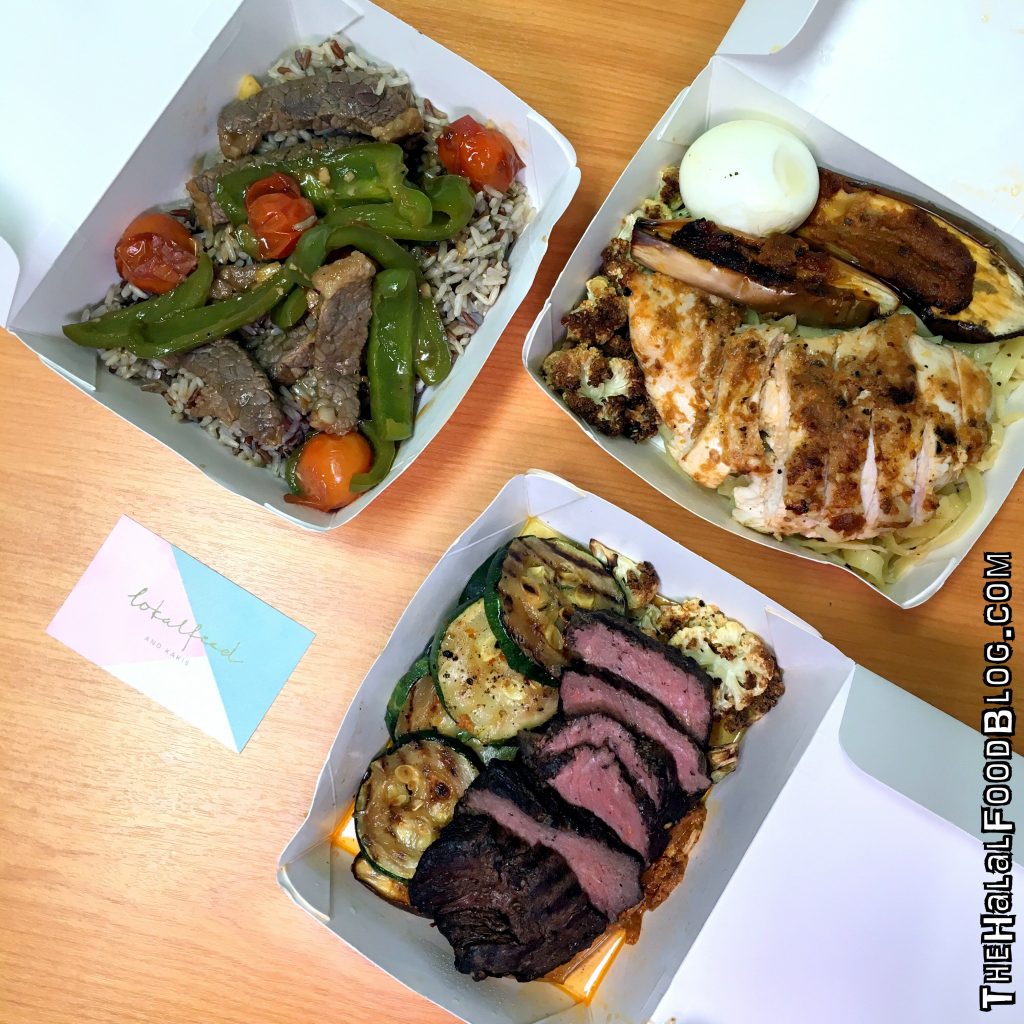 So there you have it folks. An idea executed with you in mind while holding true to the spirit that originated in Wilder and now spread to Lokalfeeds and Kakis. Where local produce is used wherever possible so that you get the best tasting and freshest ingredients possible.
Head down to their website, place and pay for your order a day in advance and you just have to wait to enjoy. Best enjoyed with your 'kakis' of course.
www.lokalfeed.oddle.me
www.wilder.com.sg
Facebook: www.facebook.com/lokalfeedandkakis
Instagram: www.instagram.com/lokalfeedandkakis
All information (including prices, availability of item on menu and Halal status of establishment) are accurate at the time of posting. All photos used in this site are property of The Halal Food Blog unless stated otherwise.