A few of us from the office wanted to head out to celebrate a good friend's birthday that was coming soon so we decided on dinner one nice (and not so hazy) evening. The venue of choice – Le Bistrot De L'Olive.
A little research online showed that Le Bistrot De L'Olive specialized in French cuisine but also had quite a few Mediterranean choices on the menu too so there's probably something for everyone there right?
And with so many things on menu, I was, somehow, my predictable self yet again.
Yep. With all the interesting choices on the menu, I ordered something that I guess I quite enjoy but it's quite rare to get a Halal version around so when I see it on a menu, I want to eat it.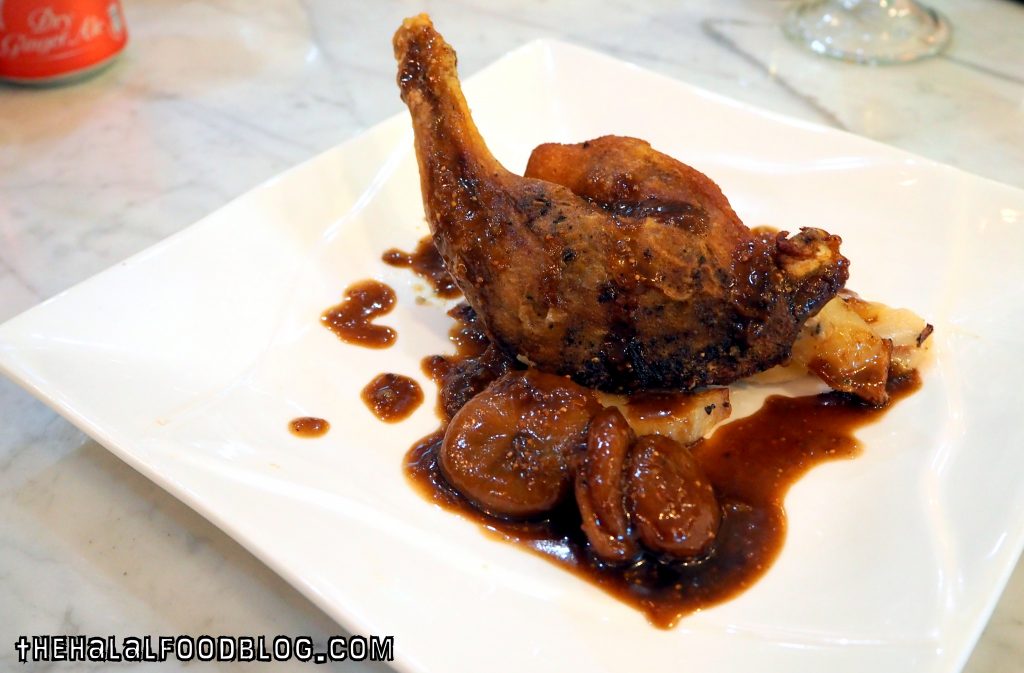 Yep – I ordered the Duck Confit. Because I like it. LOL
The first though that entered my mind when the dish arrived at the table was "Wow that plate looks so bare."
You have the duck resting on some potatoes and some figs and a little sauce around. Hmmmm….
The duck itself was a very decent size but I found it a little bit overdone so it was a little dry and tough but there was no gamey taste or anything like if that's what you're worried about.
When I normally see (and/or eat) a dish of Duck Confit, the protein is normally served on a bed of 'Pomme Purée' aka Mashed Potatoes. Creamy and smooth potatoes I guess go really well with a lot of meat and poultry dishes.
At Le Bistrot De L'Olive, the duck is served with some roasted potato slices. I love my potatoes so I'm not complaining but I found it a little strange that's all. Anyways, maybe a little more seasoning would be nice too.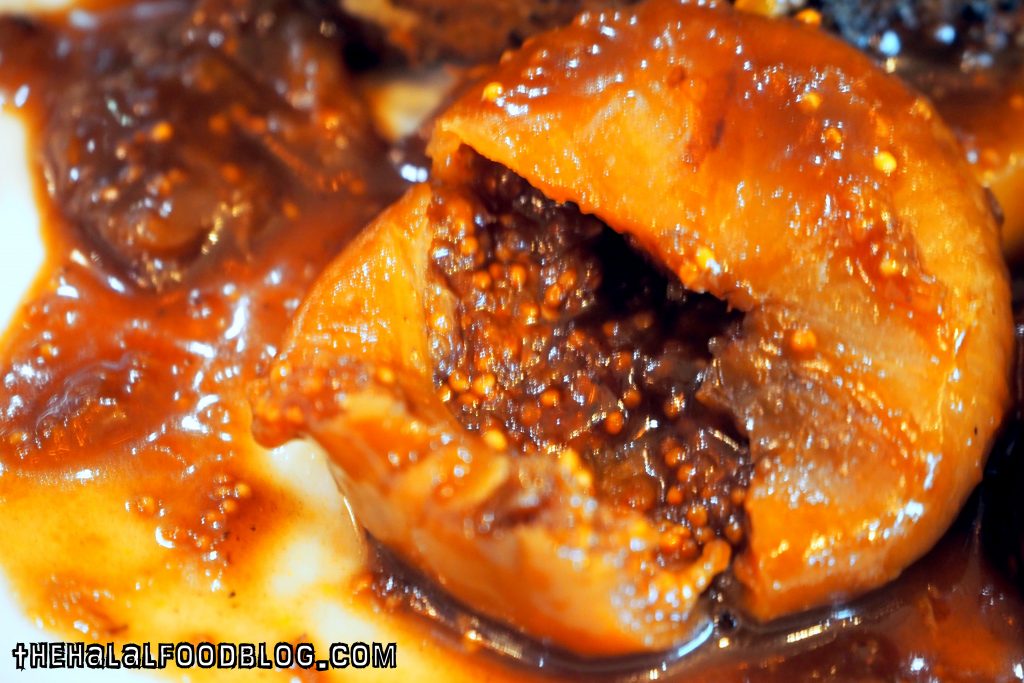 I did quite enjoy the Apricot and Fig Sauce that came with the dish. You have hints of both the sweet and the savoury with this sauce and this went very well with the Duck Confit. There were also actual figs too which was a very welcome surprise.
But I guess my biggest gripe with this dish is the rather high price that is attached. I fully understand that duck is a very premium ingredient and it can be quite a challenge to find a Halal supplier. Plus with the location of the restaurant, it's quite likely that prices can be higher than most place.
However, comparing to my other experience having Duck Confit (which was actually very good), the price here at Le Bistrot De L'Olive is more than 3 times more if we compare the two… Hmmmmm…..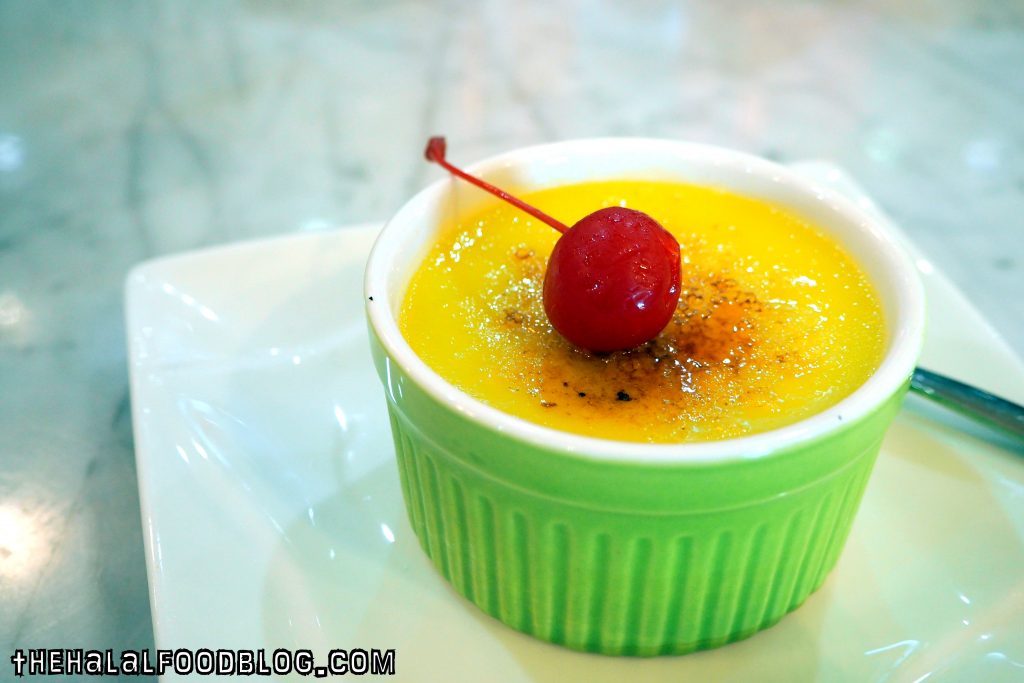 Thankfully, the dessert was very satisfying!
Quite an array of choices on the menu (mostly Mediterranean desserts) but since I had a French main, I decided to have a French dessert as well.
I was a little put off by the colour of the Creme Brulee when it arrived and I was worried it was going to disappoint. Phew! Luckily the strange hue did not affect the taste! This dessert was very creamy and smooth and while it may not be the best Creme Brulee we've ever had, it is definitely one of the better ones.
And it's also quite a generous serving so you do get your money's worth with this dessert.
There also seems to be a 'Salted Creme Brulee' on the menu but it wasn't available. But sounds… interesting!
Adam's Verdict:
Confit De Canard 2.5/5 —  Creme Brulee 3/5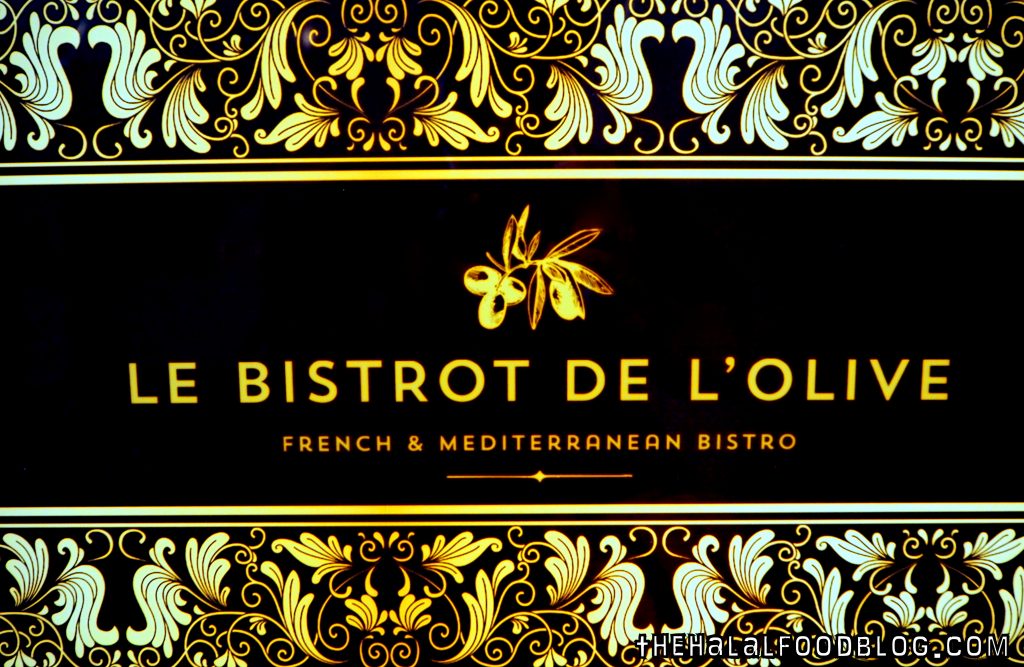 The menu at Le Bistrot De L'Olive is actually quite extensive but it does have mostly Mediterranean fare listed on its pages. If you are looking for dishes like Hummus, Kebabs and grilled meats etc, you will not be disappointed.
But for all the food choices available, I find the beverages selection very minimal in terms of unique drinks to suit the food. They have some fruity soda but pretty much everything else is soft drinks and hot beverages.
Anyways, this restaurant is part of V Hotel Bencoolen so hotel guests will almost definitely pop by (I think the hotel's breakfast buffet is also served at the restaurant?) for a meal or 2. Unfortunately, it's quite a pain to get the hotel for now because of all the constructions going on in the area. But, get your smartphone maps out and you can't get lost. Hopefully the constructions wraps up ASAP.
V Hotel Bencooles
48 Bencoolen Street #01-02
Tel:67348262
www.delolive.com.sg
Facebook: www.facebook.com/lebistrotdelolive
Operating Hours: 7.00am til 10.30pm Daily
All information (including prices, availability of item on menu and Halal status of establishment) are accurate at the time of posting. All photos used in this site are property of The Halal Food Blog unless stated otherwise.
---
Le Bistrot De L'Olive offers 20% off for all FRIENDS Card holders. Available all day, any day, except for promotional items. Reservations are recommended.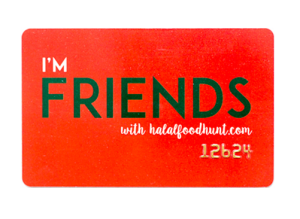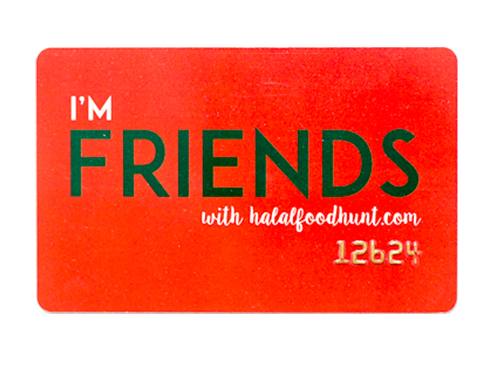 Get your FRIENDS with halalfoodhunt.com Rewards Card now at only $18/year and unlock discounts at over 60 halal restaurants, cafes, bakeries including online e-commerce businesses in Singapore. For a full list of where you can enjoy your card, click here.