So sometimes towards the middle of 2017, we received a message via our Instagram page from one of our readers. The recommendation was to try "this place selling Lobster Nasi Lemak!" and the best part is that is was right in the heart of Tampines, close to where we call home.
But alas, the challenge was the irregular opening hours (they close at 2pm daily) and in the end, as hard as we tried, it took us longer than expected to head down. And then, news about this place blew up once other food bloggers visited and as always, that means snaking queues once the news hits the social media channels right?
Well, we finally visited awhile back and I have to say that all the hype made me kinda excited.
(It turns out that the excitement I had may have been misplaced… But more on that later.)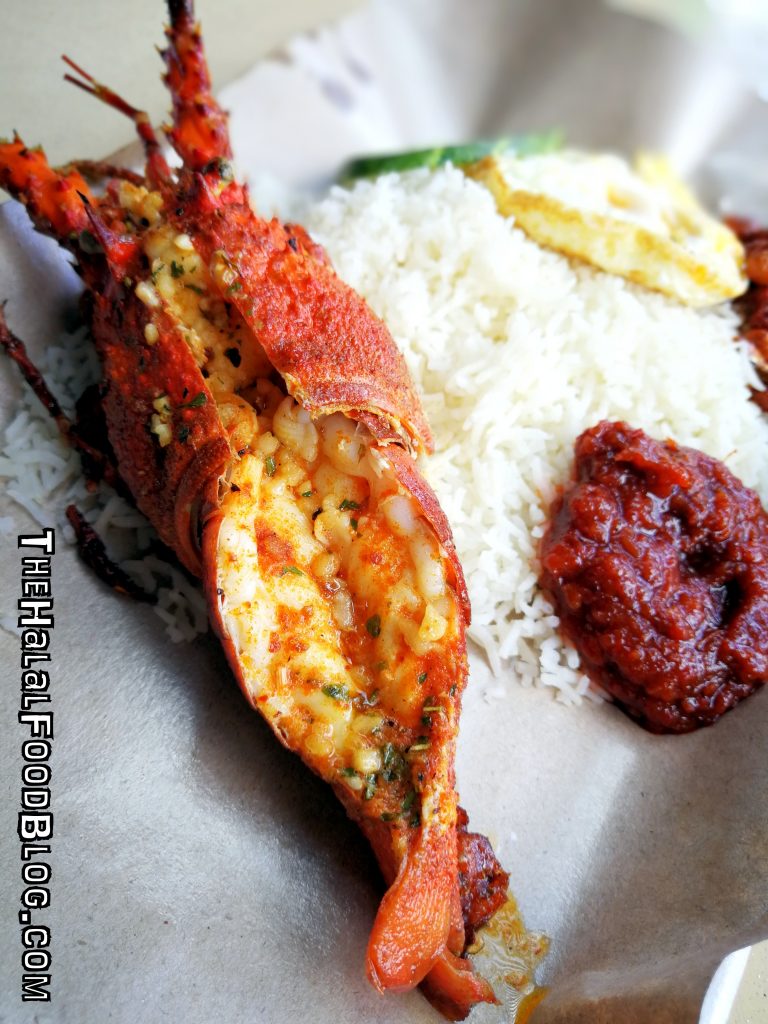 So Lawa Bintang's claim to fame is Nasi Lemak – specifically, Lobster Nasi Lemak.
Yes, that iconic dish may have taken many forms over the past year or two but it still exists in its purest form albeit with more decadent accompaniments and all. After all, there are not many more luxurious ingredients than lobster so it was easy to see why people were flocking to try this out of the ordinary serving of a classic.
They've got a few different variations on the menu but the Lobster seems the most popular by far.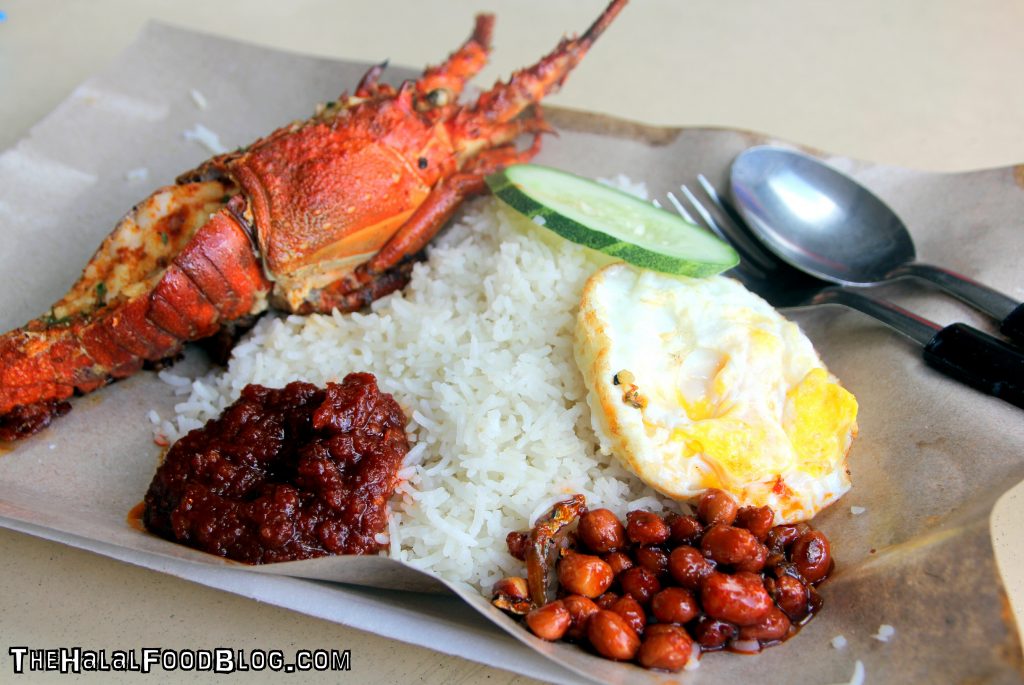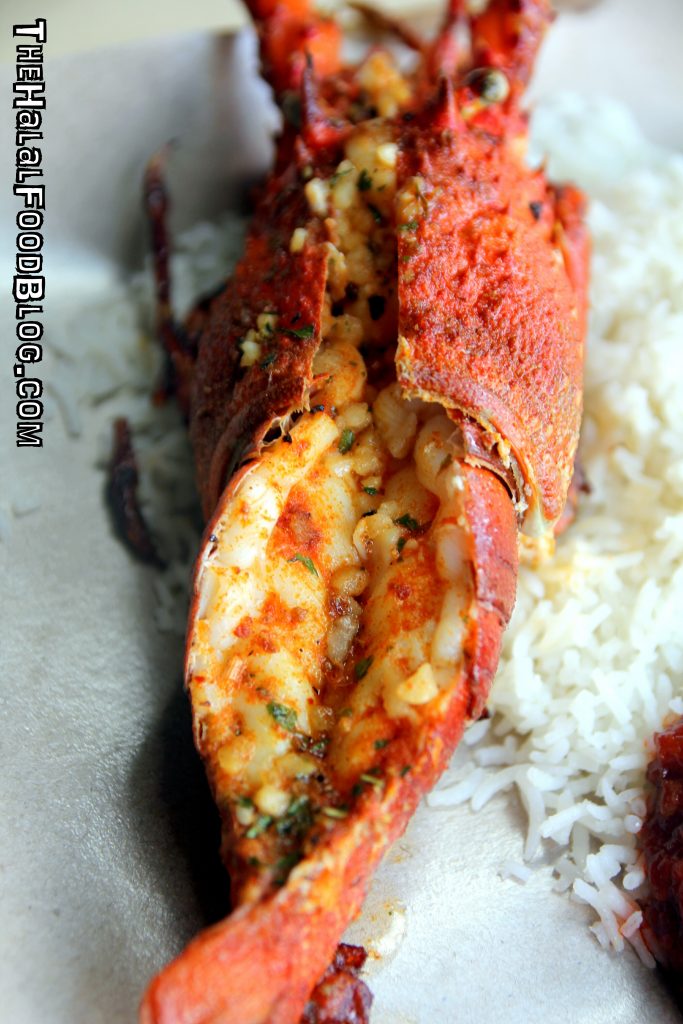 The Lobster Nasi Lemak is priced at $22 but that does not seem to deter the masses who are intent on getting their hands (and their mouths) on this dish 😛
The rice itself had a good flavour (they use Basmati by the way!) and you do get the usual accompaniments of a fried egg and cucumber slice as well. Instead of just the plain fried ikan bilis (anchovies) instead of the ikan bilis/peanut/sambal mix but that's just a personal preference I guess.
The sambal (which many consider one of if not the most important part of Nasi Lemak!) was REALLY good. You get a great heat from it while still retaining a bit of a sweet aftertaste. I read that they spend a lot of time and effort on their sambal and it really shows.
But does anyone notice anything amiss with my lobster? **scratches head**
I remember seeing it when I first read the reviews and saw the pics last year when it was hot news. But for this impromptu visit, I had forgotten what was to be expected of the Lobster Nasi Lemak.
It was only when I saw the photo above, sent to me by my parents who visited Lawa Bintang with some friends the week after we had gone that I realized that we had not gotten what would be considered a 'standard' serving of Lobster Nasi Lemak at Lawa Bintang! 🙁
WHERE WAS MY CHEESE???
ZOMG as soon as I saw that pic, I went back and Google-d all the previous reviews I'd read about Lawa Bintang and compared against my photos. Alas, my worst fears were realized – our Lobster was missing the cheese for some reason.
I'm not sure if someone forgot to put the cheese on the lobster? Or maybe they had run out of the cheese? No idea, because nobody said "Sorry eh we ran out of cheese" so we also didn't realize until much much later (like a week later lah). I mean, if you ran out of something, you'd let the customer know right? (Just like the ran out of ikan bilis/peanut/sambal mix for our other Nasi Lemak order). Nope, nobody mentioned anything.
Based on my calculations, my Lobster Nasi Lemak was priced less than $22 that day. I thought maybe it was because the lobster maybe a bit smaller than usual? But now, I think maybe it's because there was no cheese? Entahlah. **scratches head**
To be honest, I thought what I had was quite nice or (at least) pretty okay lah.
But when I think about it now, I can't help but fold my arms and shake my head to myself. I mean, if you ran out of something, you'd let the customer know right? Or did they forget to put it? Entahlah **scratches head**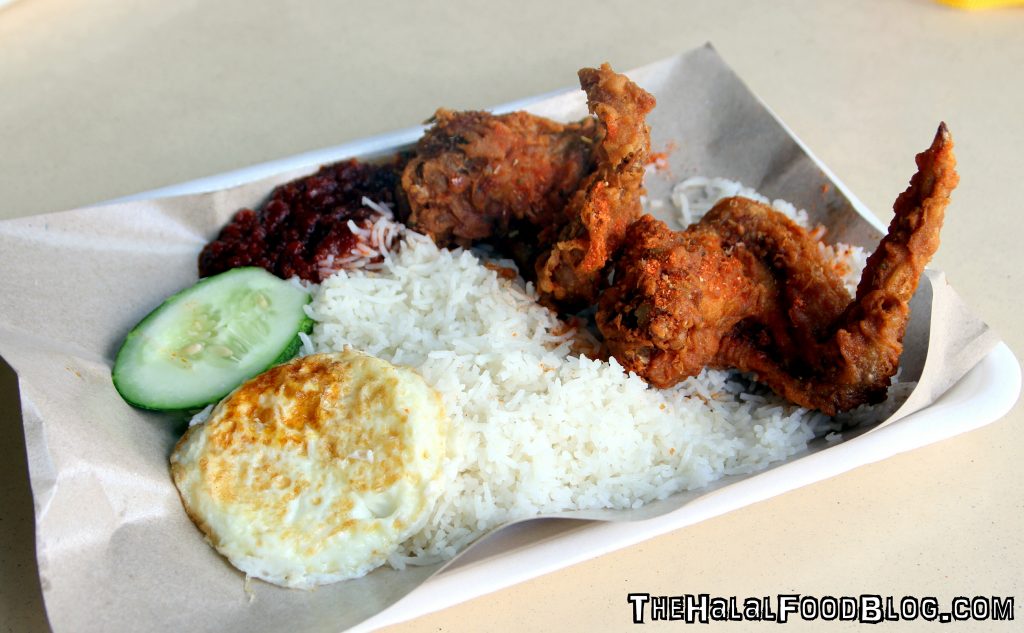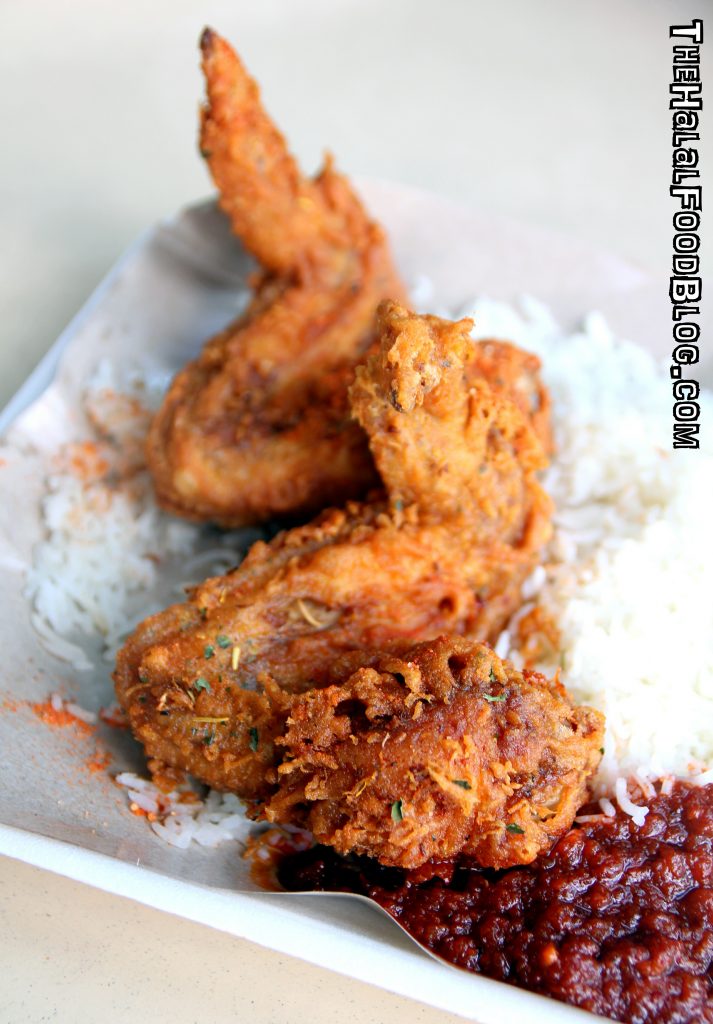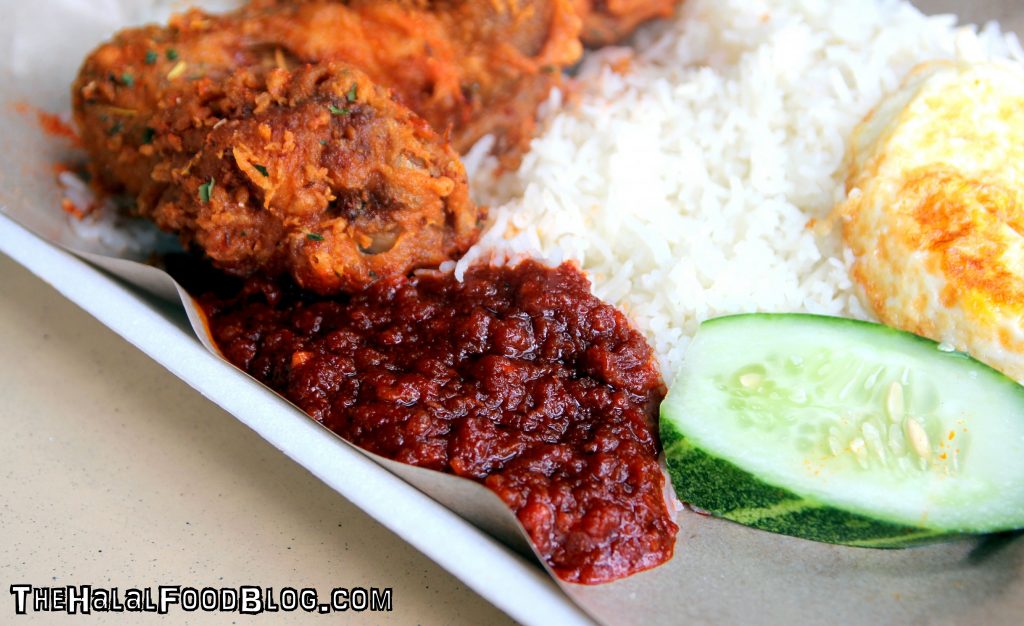 We also ordered the more classic variation of Nasi Lemak with the good ol' fried chicken wing (please note that the standard serving comes with 1x chicken wing. We added an extra one for Our Little Princess to whack LOL)
I quite enjoyed the chicken wings actually. Great batter that was flavourful and had a great crisp to it. Best enjoyed while hot and with that tasty sambal!!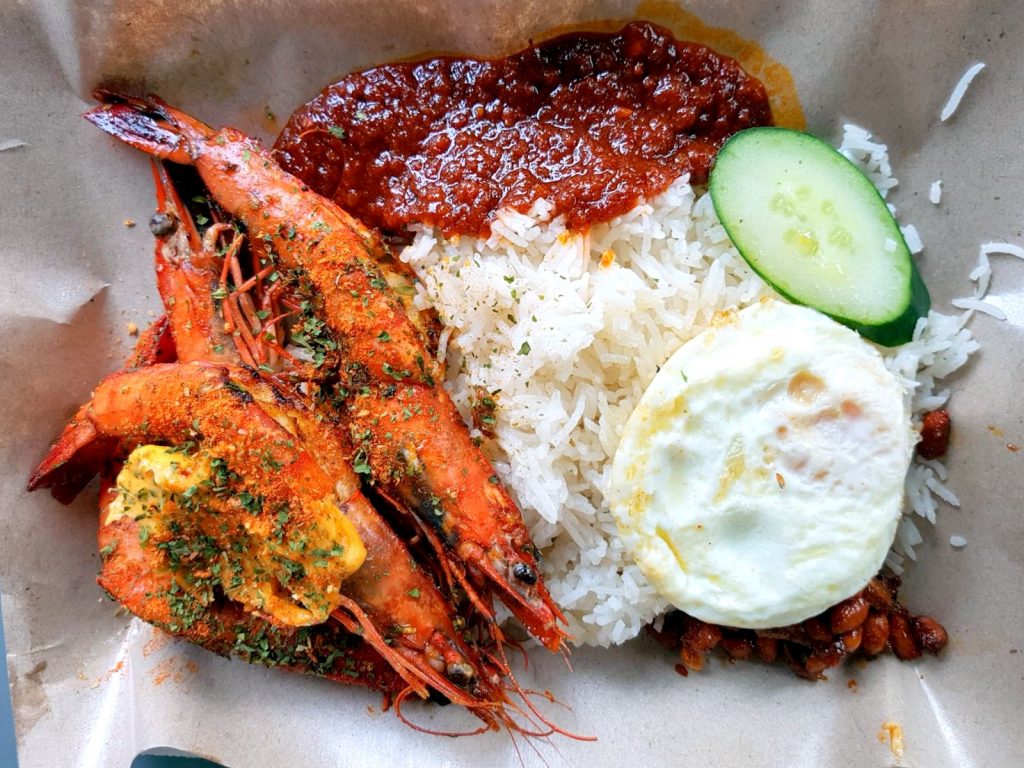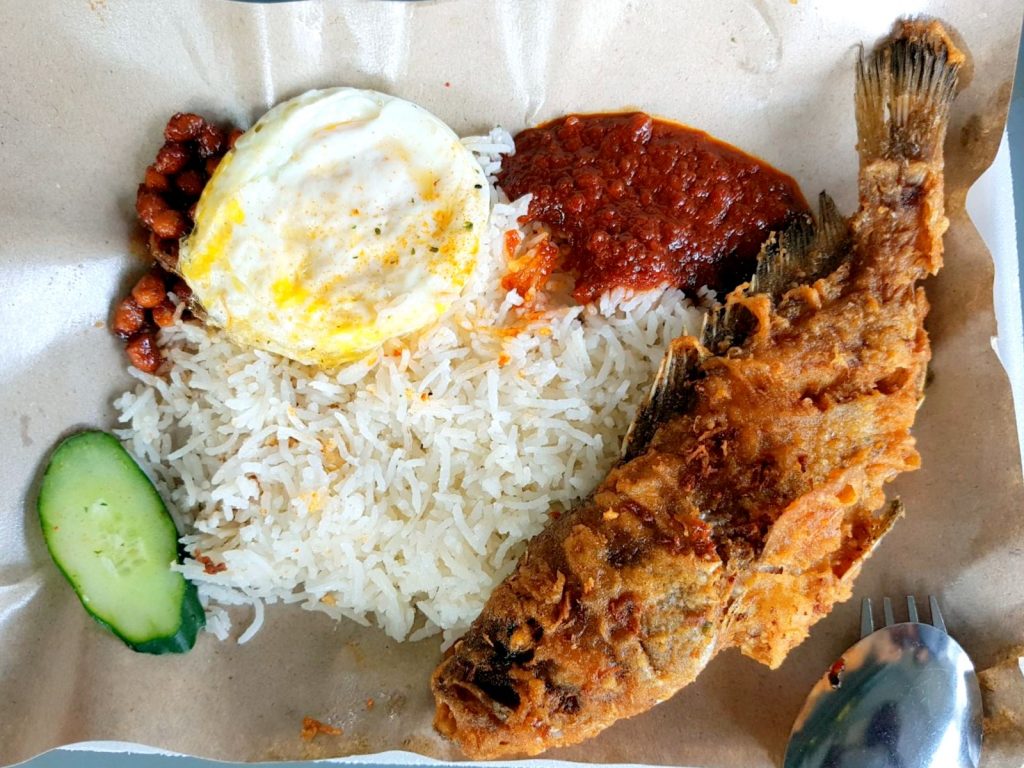 We wanted to try the Salted Egg Prawns Nasi Lemak too but it was unfortunately sold out. Thanks to my parents for sending over photos of theirs LOL
Lawa Bintang also has other variations including Sotong Nasi Lemak, Barramundi Nasi Lemak,  Soft Shell Crab Nasi Lemak, Salmon Nasi Lemak and even Smoked Duck Nasi Lemak!
With the whole Nasi Lemak craze going on recently, I guess it's still nice that there's still an actual Nasi Lemak – Nasi Lemak out there if you know what I mean. Just be sure to go early (they close at 2pm anyways) to get the choice pics because they apparently do tend to sell out quite fast sometimes.
Would I visit again? Maybe to try the Lobster with the cheese (like it's supposed to have) next time?
Entahlah. **scratches head**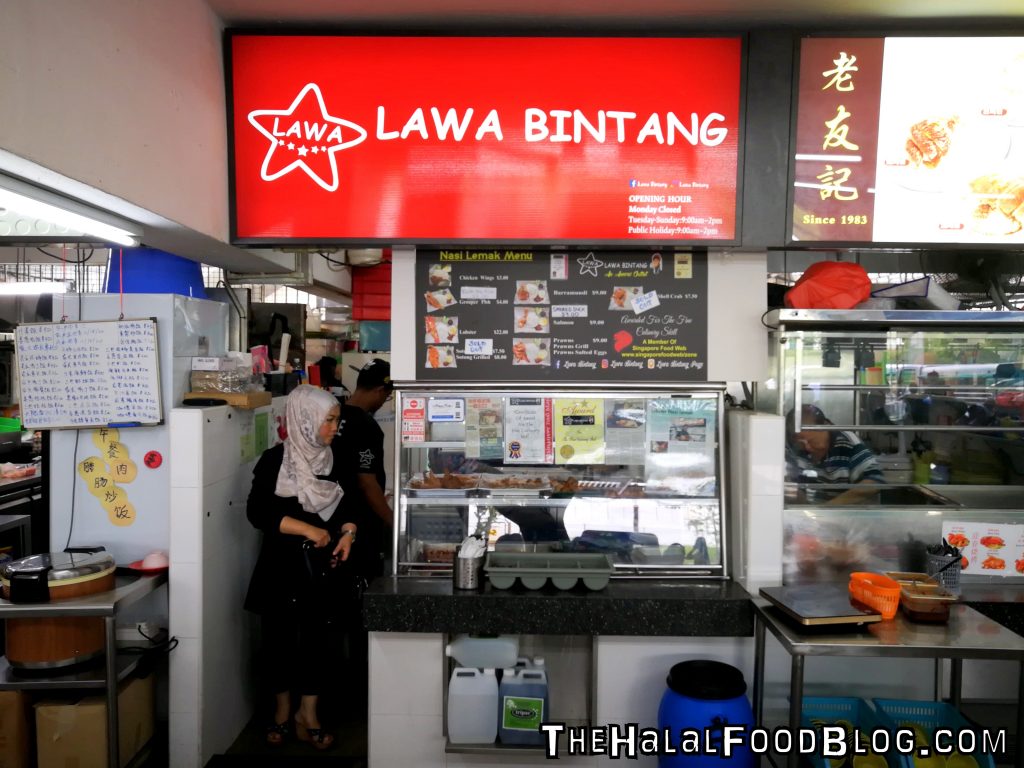 LAWA BINTANG
9008 Tampines Street 93
S 528843
Facebook: www.facebook.com/LawaBintang
Operating Hours:
9.00am til 2.00pm Tuesdays til Sundays
CLOSED ON MONDAYS
All information (including prices, availability of item on menu and Halal status of establishment) are accurate at the time of posting. All photos used in this site are property of The Halal Food Blog unless stated otherwise.