You know how they say that the closer something is to you, the more likely you are to put off going to that place?
LOL Well, that's exactly what happened with Kucina (which means kitchen in Italian by the way!) for us. I mean, it's located pretty close to our workplace (anyways still East side mah) but despite reading so much about it, we have actually managed to make our first visit very very much later than expected. Better late than never I say 😛
Kucina helmed by Executive Chef Gero DiMaria Mohammed Omar who has about 25 years worth of experience in Italian cooking! Chef Gero @ Mohammed Omar is a convert who not is not only the head honcho in the kitchen but also one of the owners of Kucina. With all that experience and knowledge, a meal at Kucina appears to be the best chance we have at an Italian dining experience that's not just authentic but also Halal!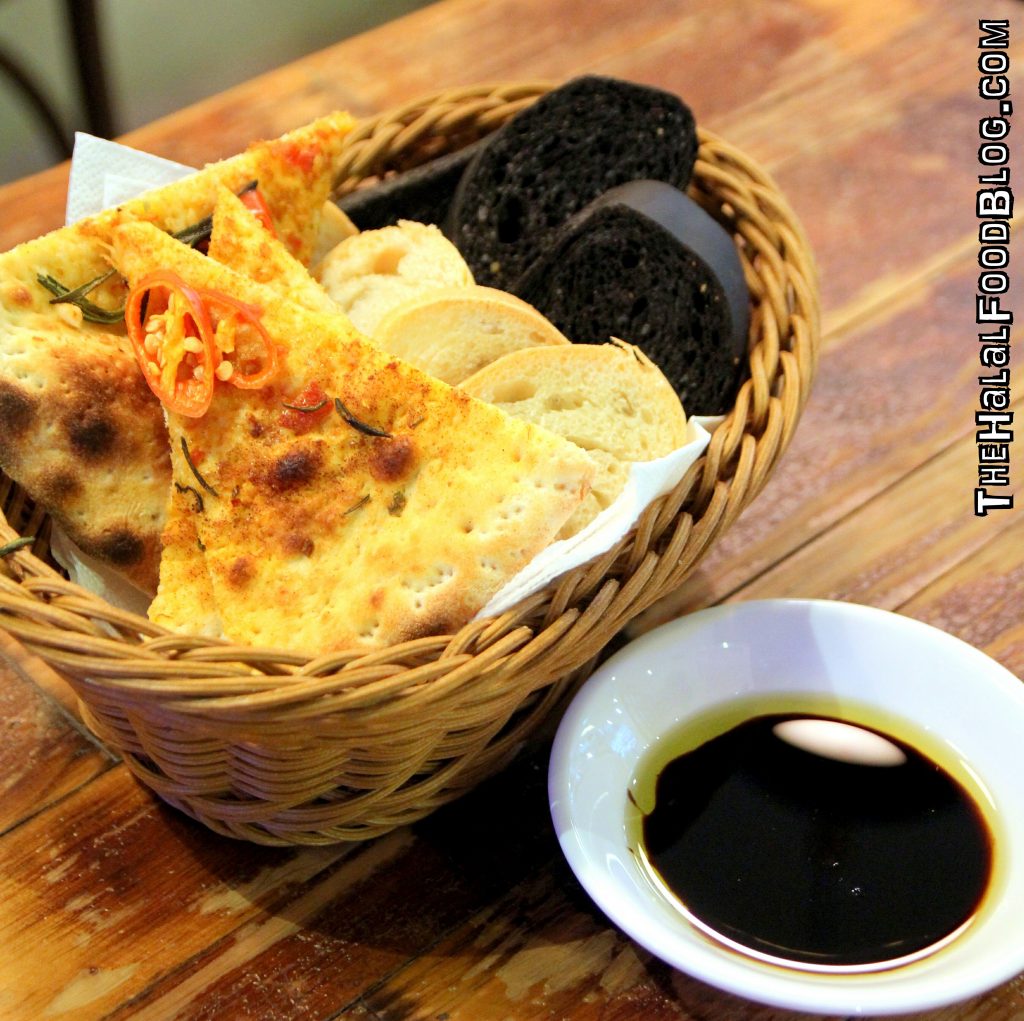 As with most foreign cuisines, our knowledge is based on what we read online and (let's be super honest) what we see on TV and in the movies. And if there is one thing I always notice – Pane is one of the mandatory starters to have at at Italian meal.
But you want to know a funny thing? Believe it or not – this is apparently not a common practice in Italy! Instead, it appears to be a trend started in Italian restaurants in the US which proved so popular that it is now considered the norm. Except in Italy of course LOL
Whatever the case may be, we absolutely love it 😛
Kucina gives us a bit of a bonus in the form of not just one but three different types of bread including some Charcoal bread and some Pizza bread (which you can also order separately from the menu by the way)
Tear apart and dip into the mixture of Extra Virgin Olive Oil and Balsamic vinegar for maximum sedap-ness. Like I said – whether it originated from there or not, this one is a simple pleasure that is a MUST HAVE.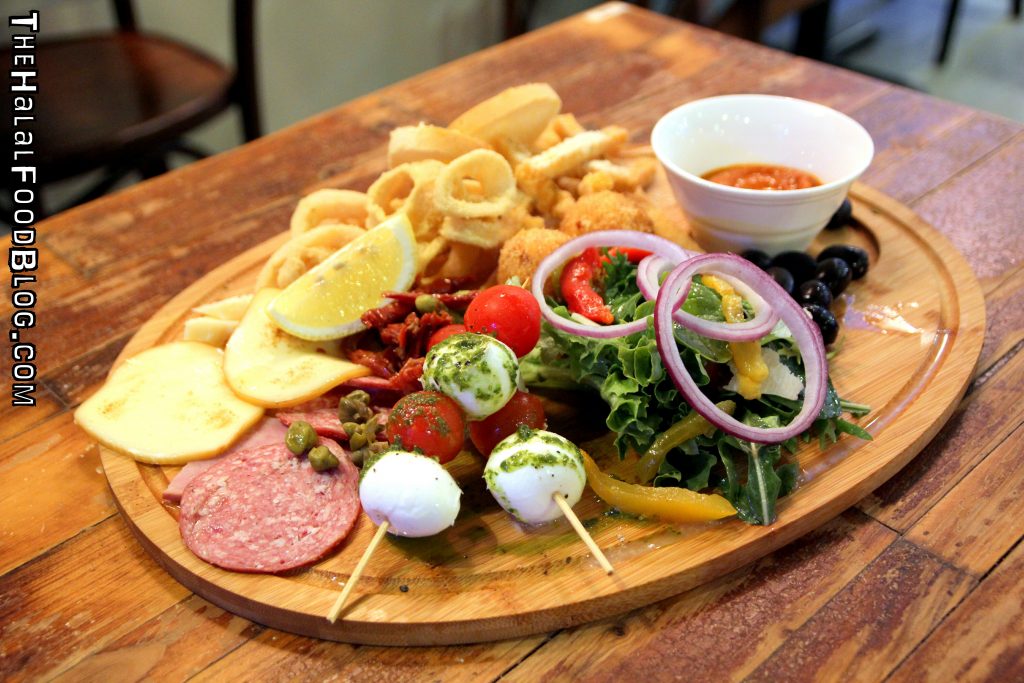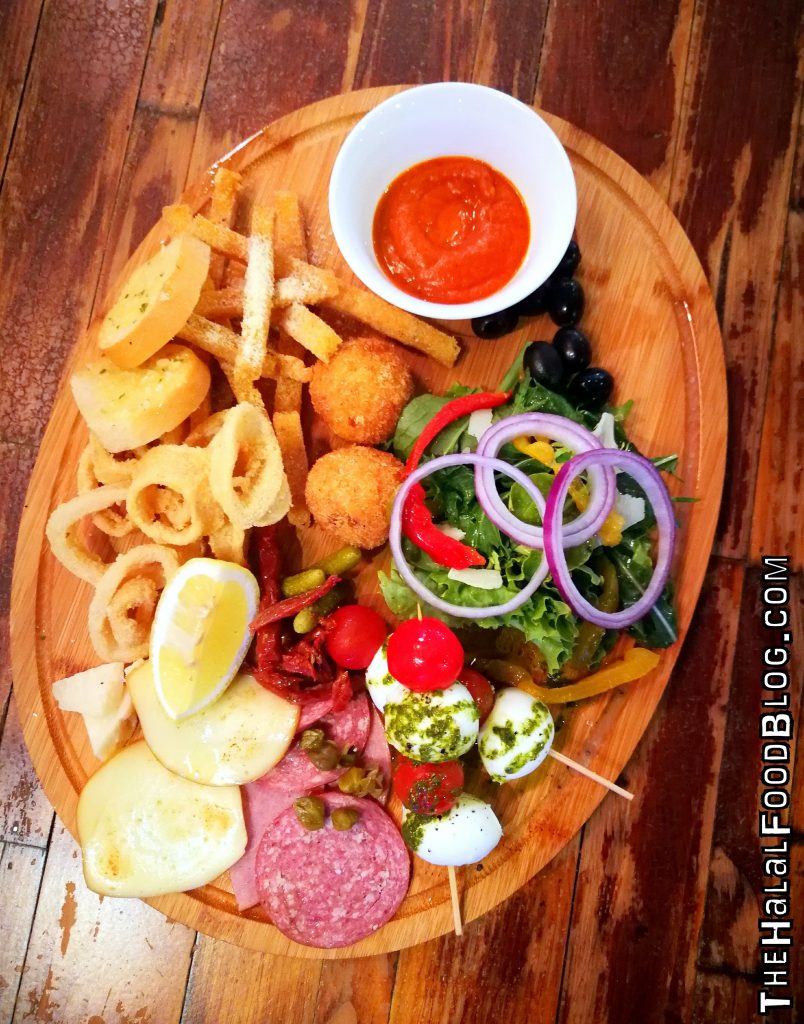 If the Pane is not considered an authentic/original starter to an Italian meal, well Antipasto is DEFINITELY 100% a traditional starter. It's a platter of various treats including (commonly) cured meats/fish, cheeses and a few other pickled vegetables etc.
The Antipasto has a very wide variety of different bits and treats. Some familiar while some might come as a surprise. You've got some cold cut meats, some bread, salad, black olives, pickles and some cheeses namely Provolone and Mozzarella balls. Making surprise (but definitely welcome) appearances are Polenta Fries, Aracini (fried rice balls) and some fried Calamari (enjoy with that Arrabiata sauce that comes with!).
Definitely a good choice to start your meal and get some appetites going. But definitely for sharing!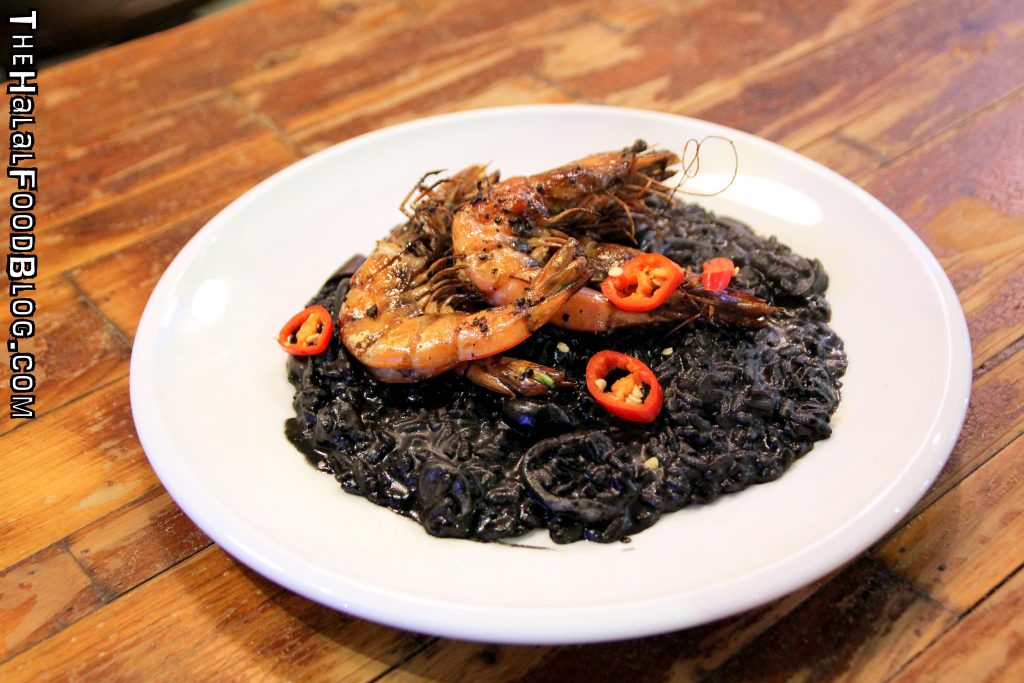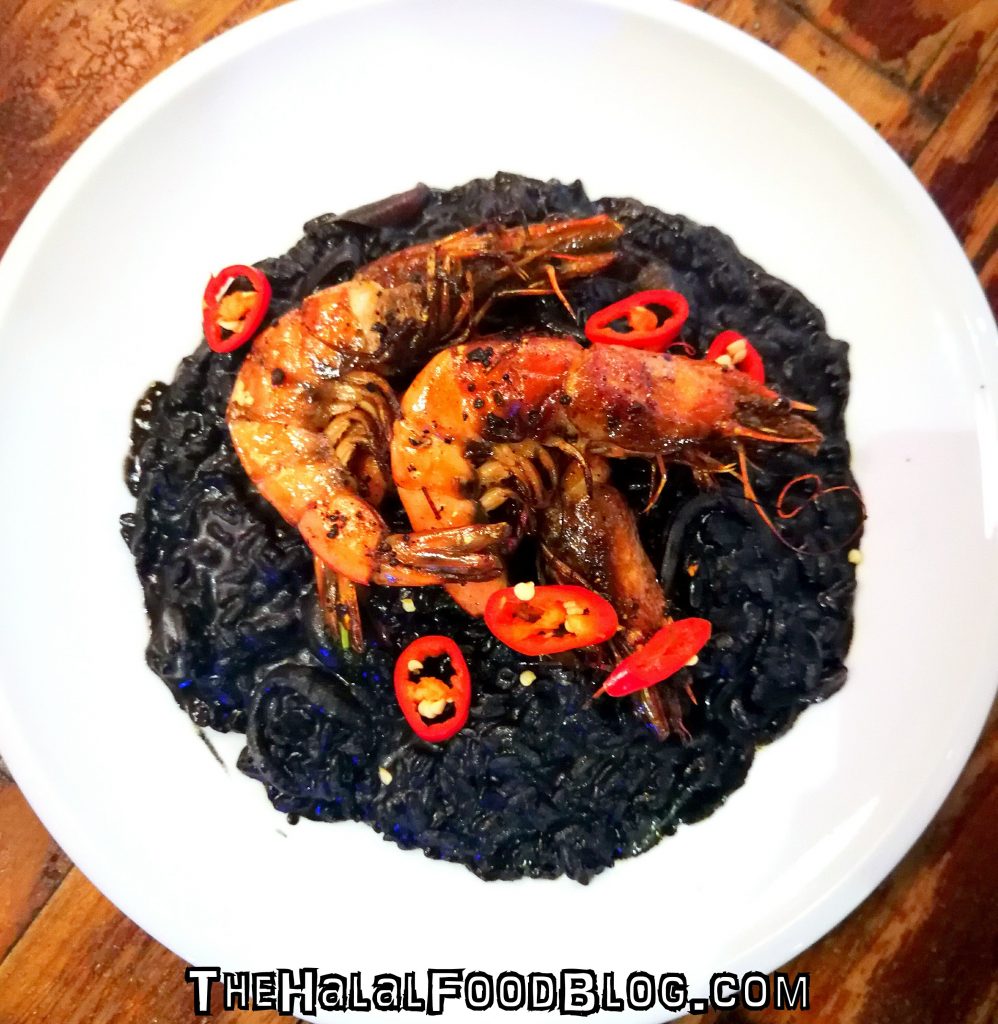 Mein Bruder loves himself some Squid Ink dishes and although his first instinct was to go for the Squid Ink Pasta, he decided to go for something that's a little harder to find – the Risotto De Seppia aka Squid Ink Risotto.
In case you're not familiar, Risotto is a dish where Italian rice (which is typically high in starch content) is cooked gradually with broth which makes is very flavourful and then other ingredients are added depending on the type of Risotto you're preparing. It looks a bit like a porridge but the consistency is actually a bit thicker and the flavours are definitely bolder.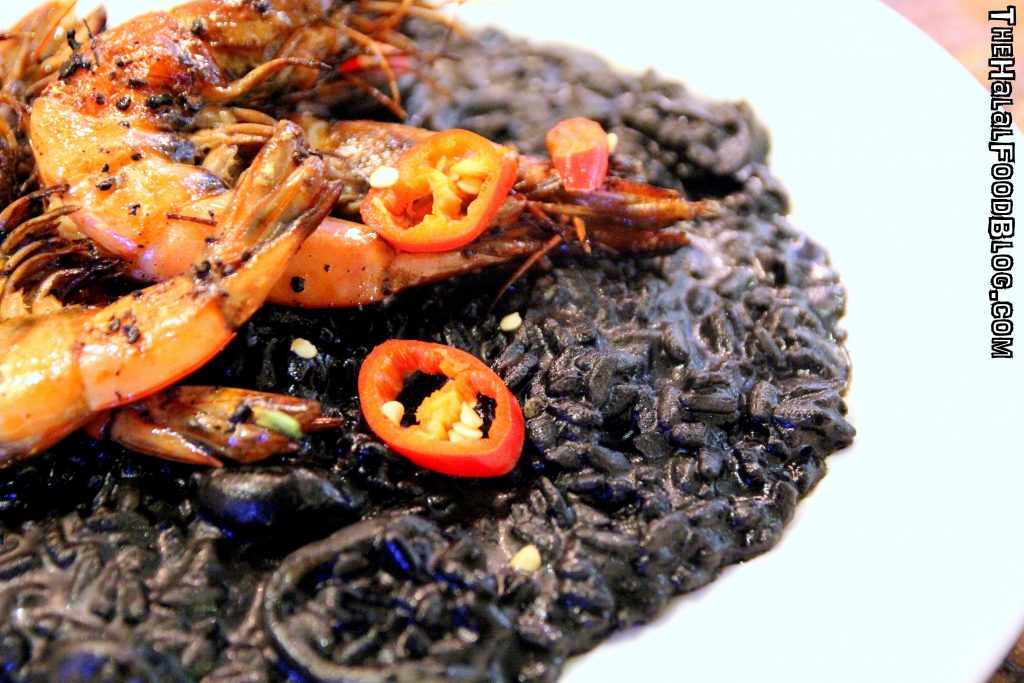 Squik ink has a very distinctive flavour that might be an acquired taste for some. But I think so most people should be used to it lah because it's actually quite common in a few Malay traditional dishes too like Sotong Masak Hitam!
The flavours of this dish are very rich as you enjoy the Risotto and the accompanying seafood including squid and some prawns which add to the flavour of this decadent and unique dish.
If Squid ink is not your thing, you can go for the Risotto Di Mare which is tomato-based. Besides a wide variety of pasta dishes, they have plenty of options for pizzas too!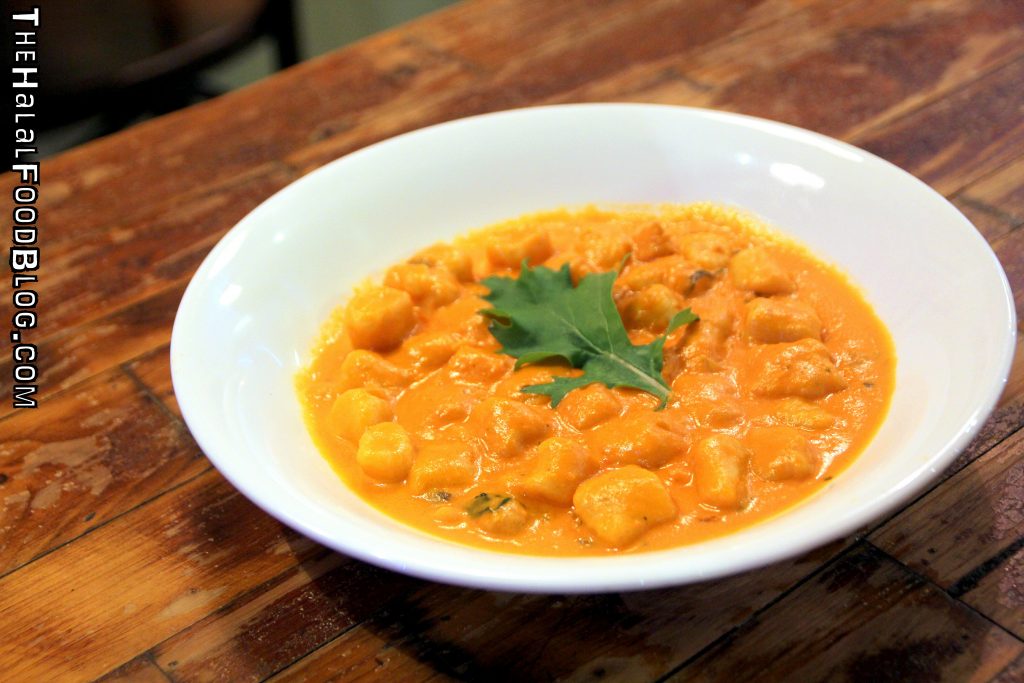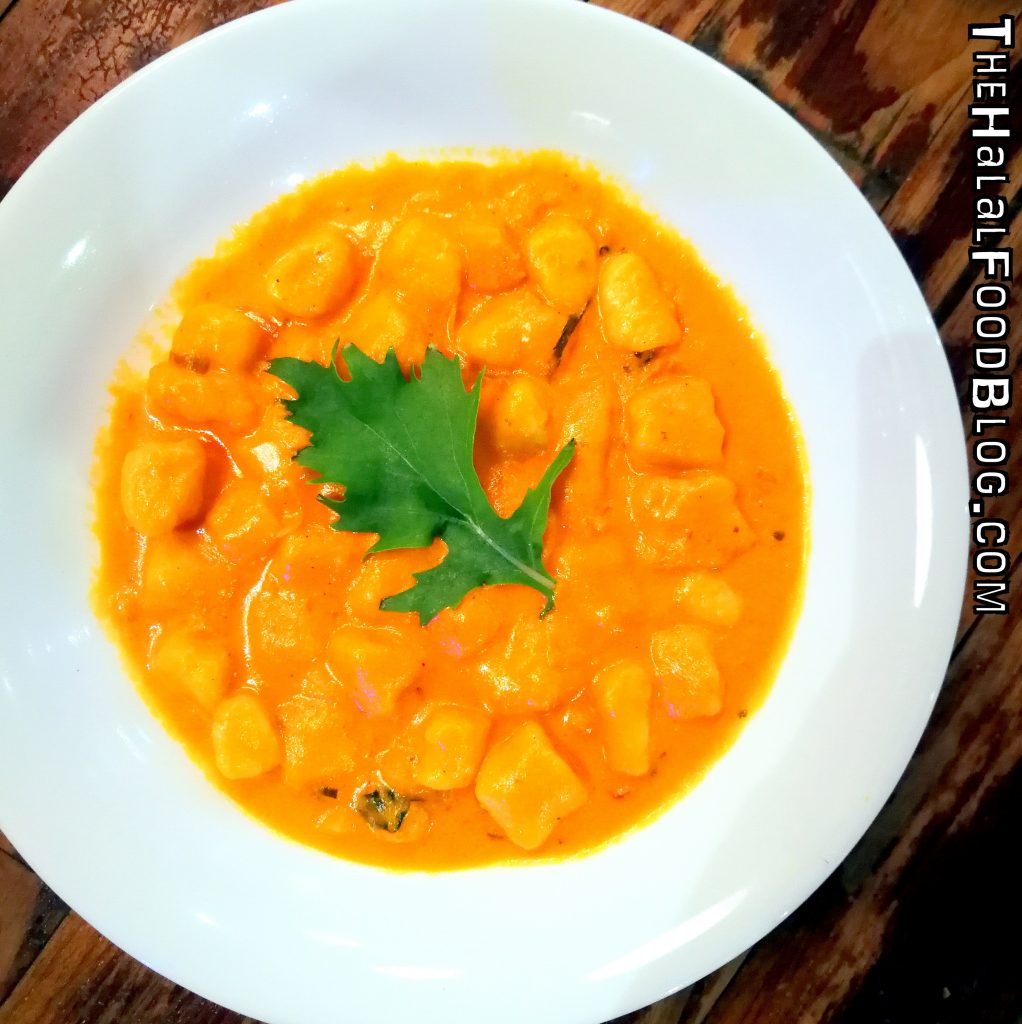 Continuing on with more of the mains and here's one that's actually a favourite of mine! I've actually heard a lot about the Gnocchi at Kucina and was really looking forward to trying it!
First things first, let me confirm for you that Gnocchi is not a pasta. Gnocchi is actually a dumpling that's made up partially of potatoes. So potatoes are mixed up with flour and then these little dumplings are shaped and boiled before being added to a sauce of choice to complete your dish.
Sometimes, it's a cream sauce, sometimes a tomato sauce and sometimes you get interesting variations like truffle, pesto or the unique sauce that is served up at Kucina.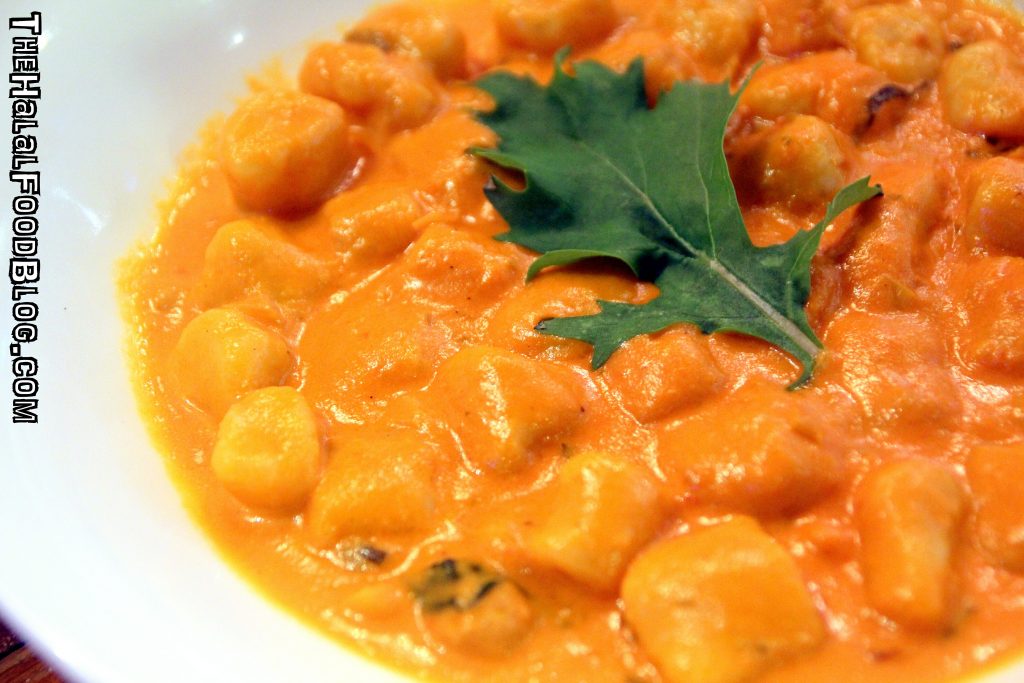 The sauce itself is a creamy tomato sauce and on top of that, they have incorporated ingredients like Salmon and Leeks for that extra special touch.
But having said that, I'm not sure if there supposed to be more or not but I got like one really small piece of salmon LOL In fact, the gnocchi dumplings and the sauce are pretty much everything you have on the plate! That may not necessarily be a bad thing for some I guess.
The creamy tomato sauce had a nice tang to it I guess but overall the dish was a bit of a miss for me. I'm obviously comparing it to previous experiences I've had with Gnocchi so this is how I feel about it. Of course, there are probably plenty of people who like it the way it's done at Kucina.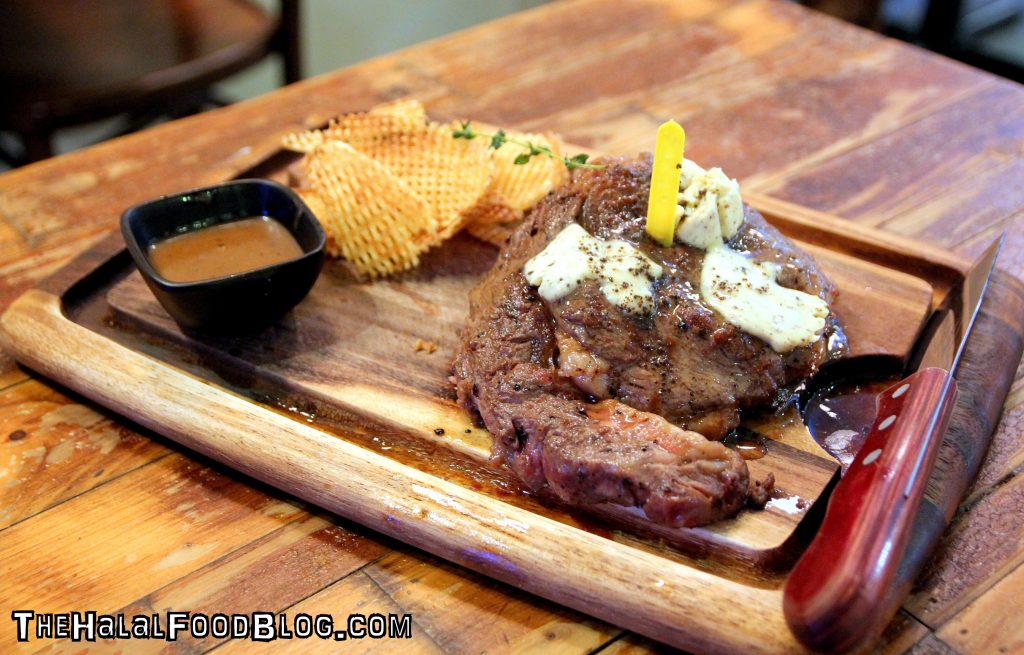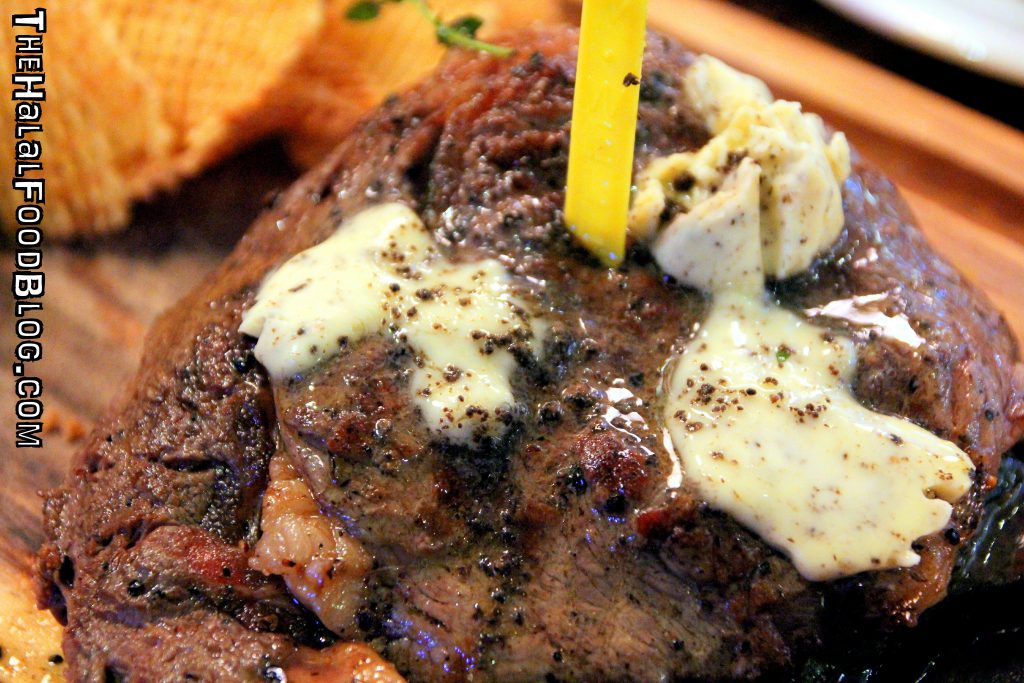 All you meat lovers need not fret – there are quite a few meat dishes on the menu at Kucina too!
The Osso Bucco caught my eye but in the end, the appeal of a Black Angus Ribeye steak was too hard to resist! LOL It's a 200gm cut which is more than filling and grilled to your desired done-ness. The steak comes served with the usual suspects – roasted vegetables and these REALLY ULTRA-THIN potato crisps (which were actually very cool!) plus some Black Pepper sauce on the side.
You can choose to add a specially prepared truffle butter & black truffle pate which add more rich flavour all for an additional $6.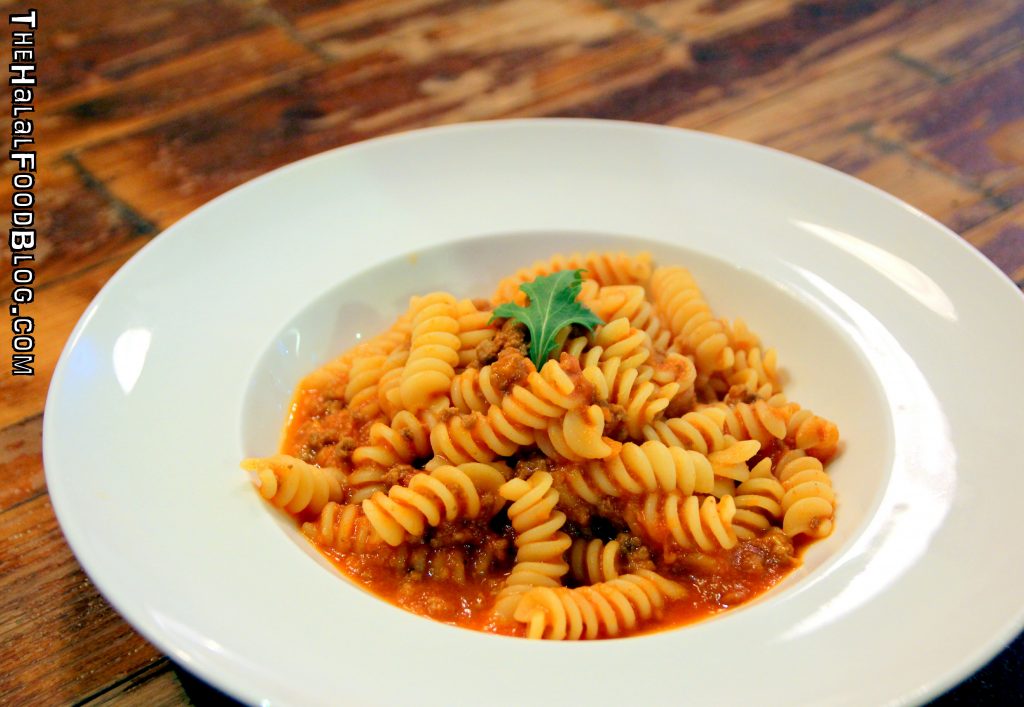 The 'Peri Bambini' is a special section on the menu just for the little ones and to be honest, it's really impressive.
For just $10.50, you get to choose from a whole host of dishes plus a drink and a scoop of gelato.
Kids are gonna be happy for sure. Settle the kettle! The list of dishes to choose from is really super extensive.
You've got 3 types of pasta, 2 types of pizza and even some fried chicken.
We chose the Fusilli Bolognese for our Little Princess and as you can see from the photo, the serving is actually really generous for a kids' meal!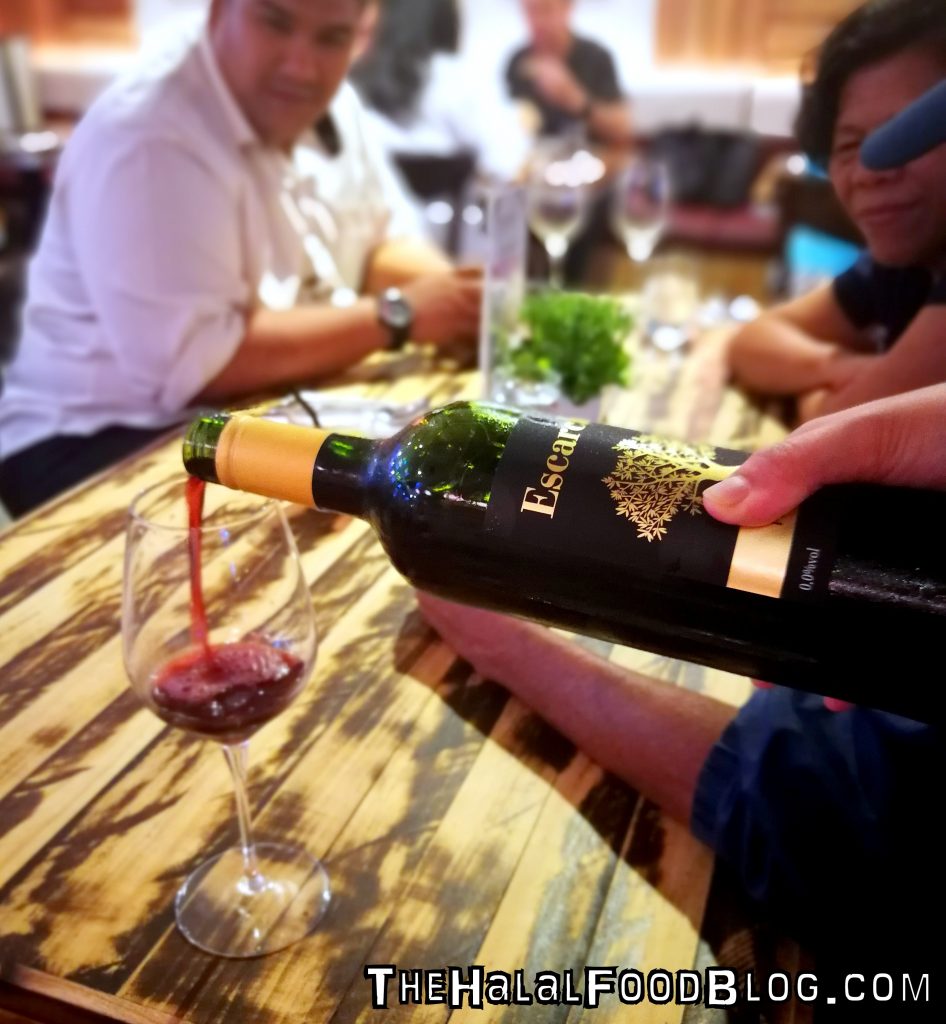 To go along with your fine Italian meal, Kucina also has a range of Halal, non-alcoholic beverages that suits not only the mood of the meal but are also designed to enhance the flavours of your food.
We went with the Escarche Spanish Red Grape which went for $40 per bottle or you could have it by the glass at $10 per glass (pssssst you enjoy a discount if you order the bottle). They also have other choices including a White Grape and also a Peach. All sparkling and all non-alcoholic 🙂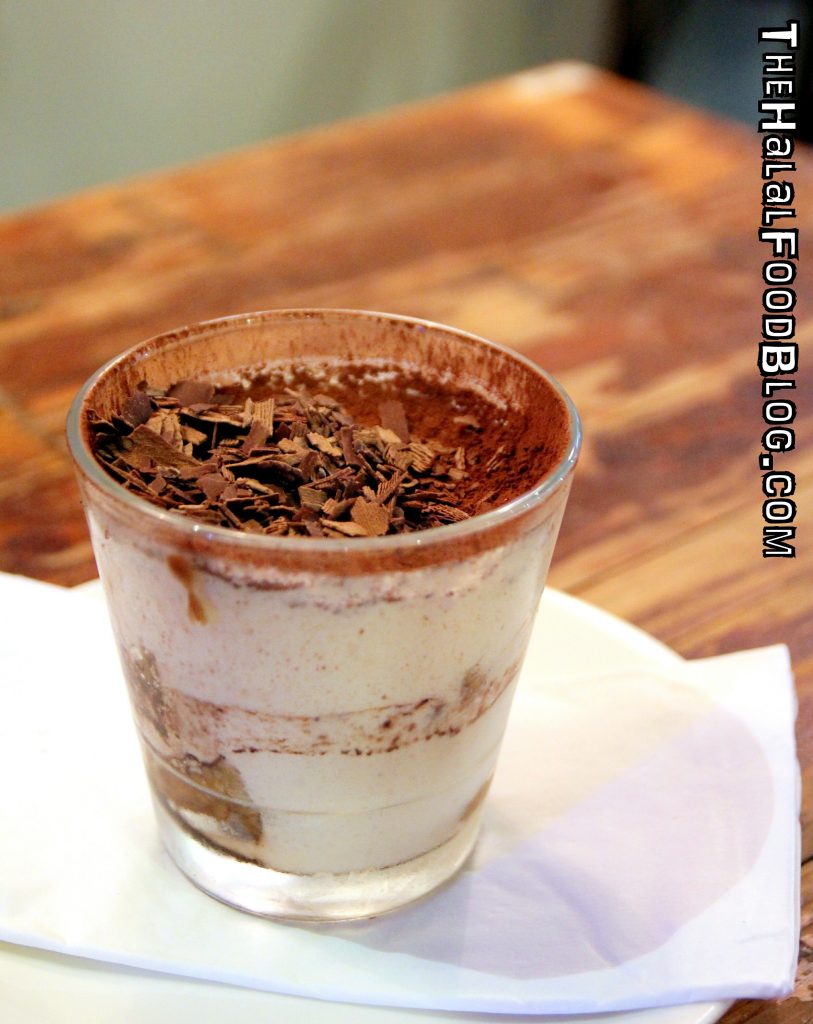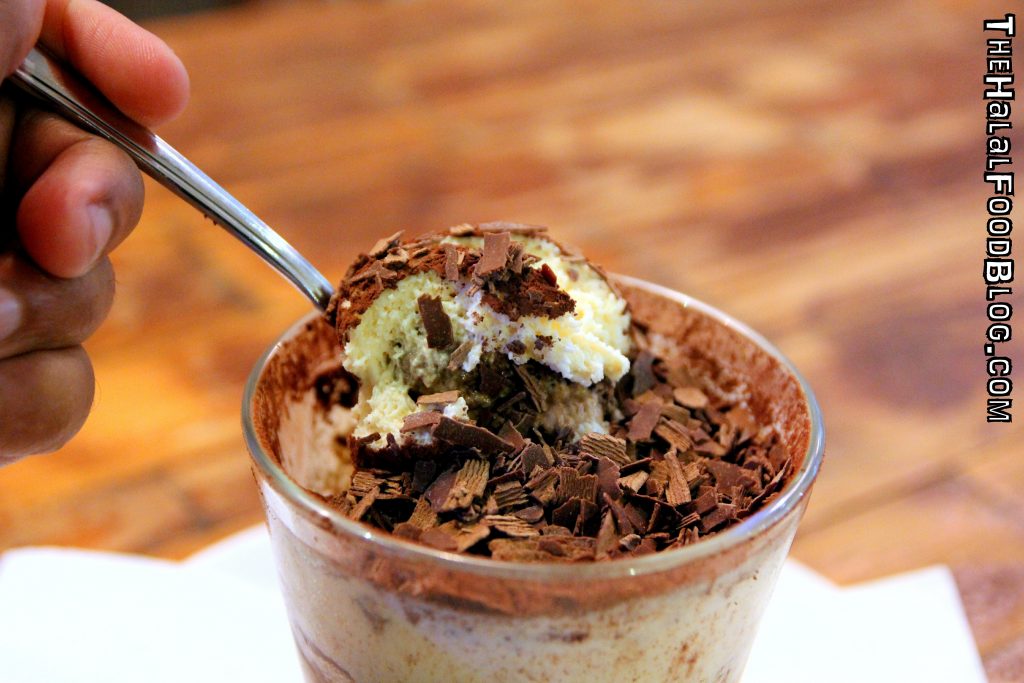 Oh come on! What would a meal be without some dessert am I right? And the Italians have given some of the best desserts there are if you ask me 😛
I went with the Tiramisu Classic which is one of the most classic Italian desserts there is. Flavours of coffee, chocolate and cream are all infused into this delightful dessert which I really enjoyed. You could also go for the less classic but no less appealing Tiramisu Nutella if you pleased.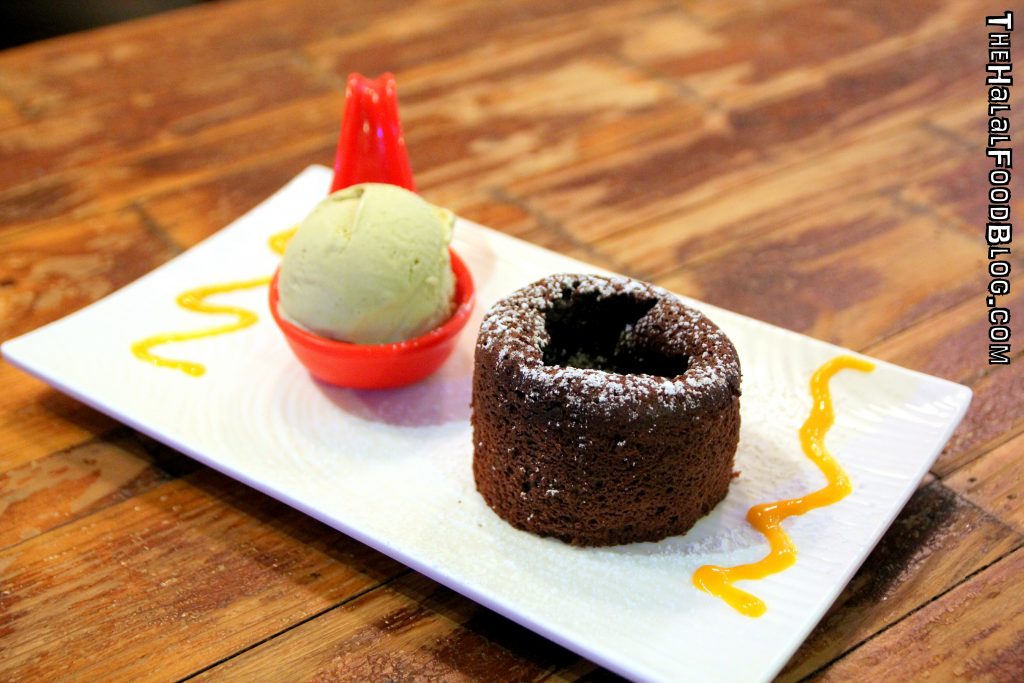 Chocolate lovers rejoice! The Tortino is exactly what you are looking for!
A chocolate lava cake made with 70% dark chocolate and accompanied with a scoop of gelato!
A truly rich and decadent dessert thank to its deep dark chocolate flavour that literally oozes its way into the category of sedap giler. Pair it with that scoop of gelato and it's a match made in heaven (or at least in Italy that is) for sure! And in case you're wondering – we chose Pistachio gelato 😀
You could also enjoy gelato on its own if you prefer. Flavours include 72% dark chocolate, Vanilla, Hazelnut, Chocolate Chip, Cream & Honey, Mango Sorbet and even exotic flavours like D24 Durian and Yuzu!
There are actually plenty of other desserts on the menu like Ricotta Siciliana (a cheesecake), Pannacotta and even a Dessert Platter (with Cannoli and Creme Brulee!) among other things. Rest assured we'll definitely be trying more when we make our way back to Kucina LOL
Could this really be the closest we get to Halal authentic Italian cuisine?
Well, the menu is pretty impressive and there are so many dishes we simply have to go back and try. It's a cozy place that's great for meals with large groups or even an intimate meal for 2. Service was great and we can definitely see ourselves visiting again!
But until the next time, we'll keep brushing up on our Italian! 😛
Ciao!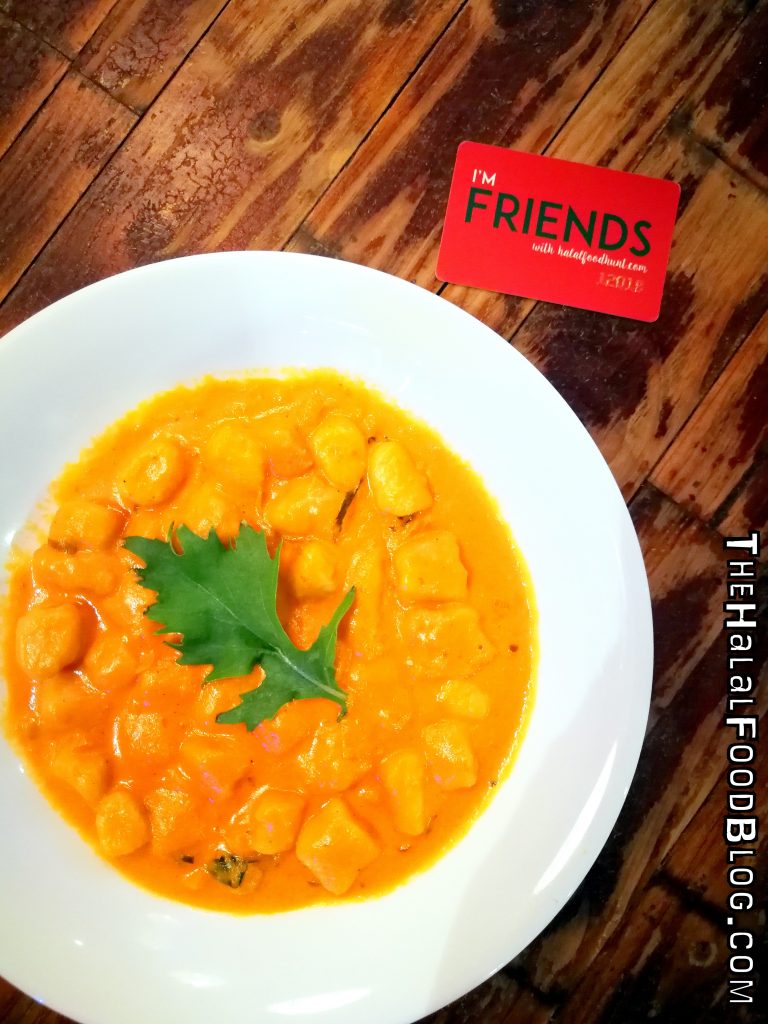 KUCINA IS FRIENDS WITH HALALFOODHUNT!!
Friends with Halalfoodhunt Rewards Card holders enjoy 10% off your total bill at Kucina on weekdays! (not valid with promotional items) So not only do you get to enjoy epic meals like this, you also get rewarded with a discount! FUYOH how power is that!!!
If you haven't gotten yours yet – SIGN UP HERE!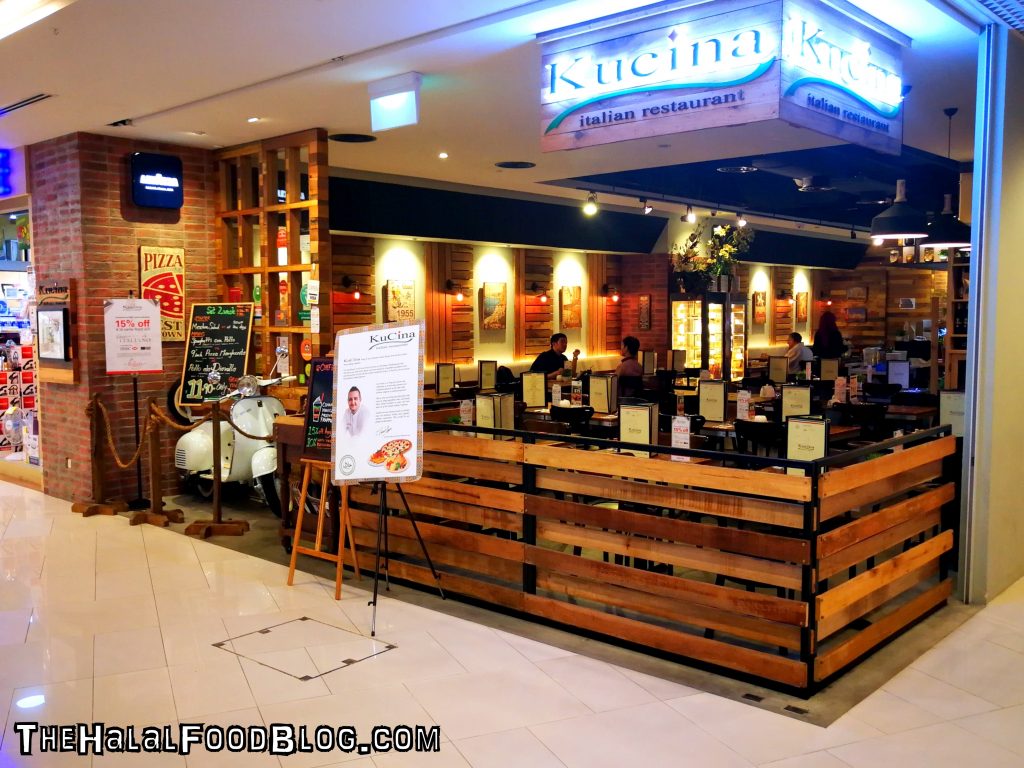 KUCINA
One KM Mall
11 Tanjong Katong Rd #B1-09/10
Tel: 6493 2154
Reservations: www.reserve.toreta.in/kucinaitalian
Facebook: www.facebook.com/kucinaitalianrestaurant
Instagram: www.instagram.com/kucina_sg
Operating Hours:
11.30am til 10.00pm Daily
All information (including prices, availability of item on menu and Halal status of establishment) are accurate at the time of posting. All photos used in this site are property of The Halal Food Blog unless stated otherwise.