We're always looking for makan be it here on our own shores or even when we travel across borders. And yes – that includes even short trips across the Causeway too 😛
During a recent drive over to JB for the weekend, we had a few makan places to visit on our list and one of them happened to be a place that apparently served up a pretty popular version of a snack that seems to have become a new classic over the past year or so.
Yep, we're talking about Goreng Pisang Cheese aka Gorpis aka the fried banana fritters with pretty much any topping you can imagine these days LOL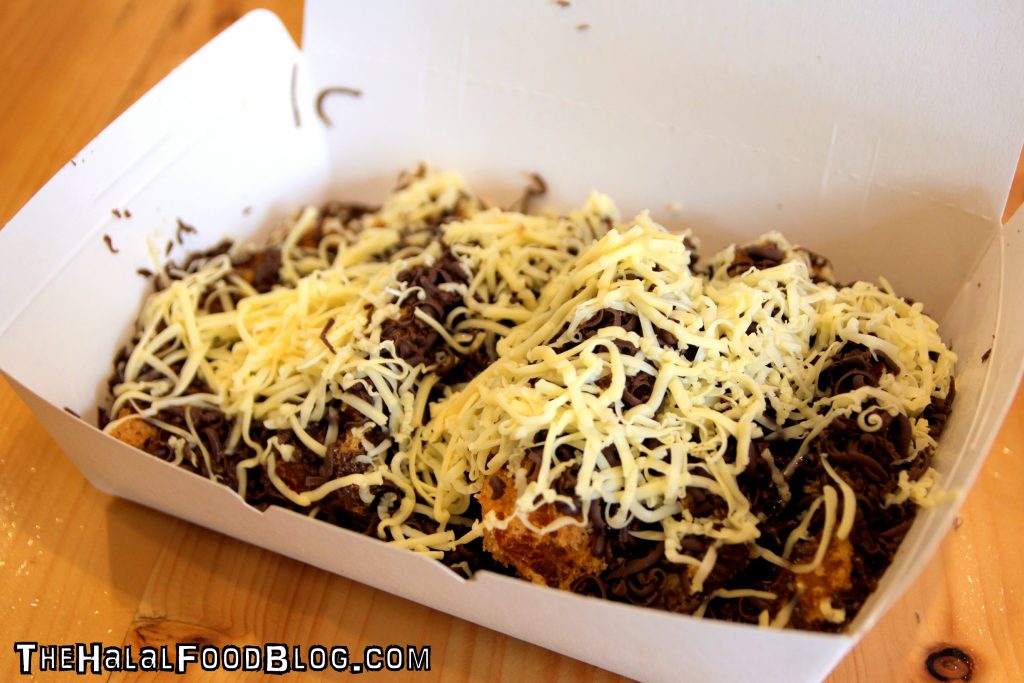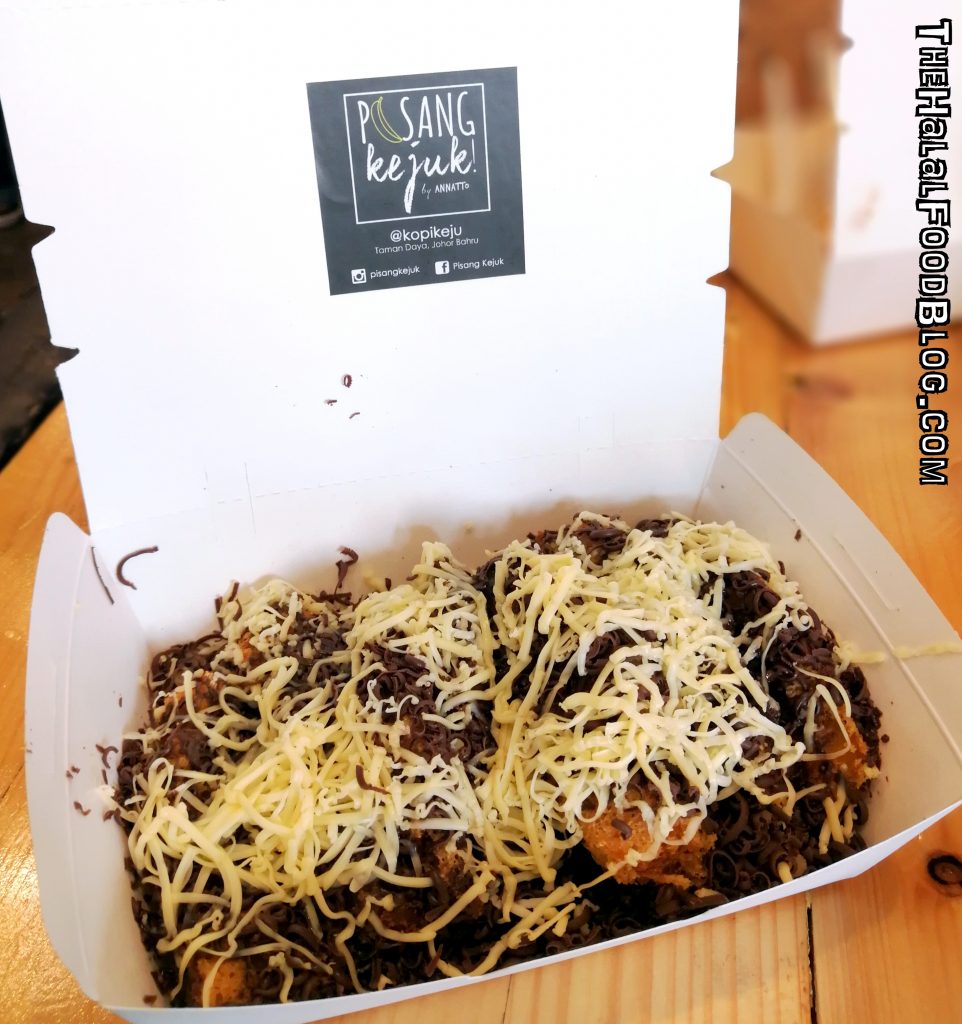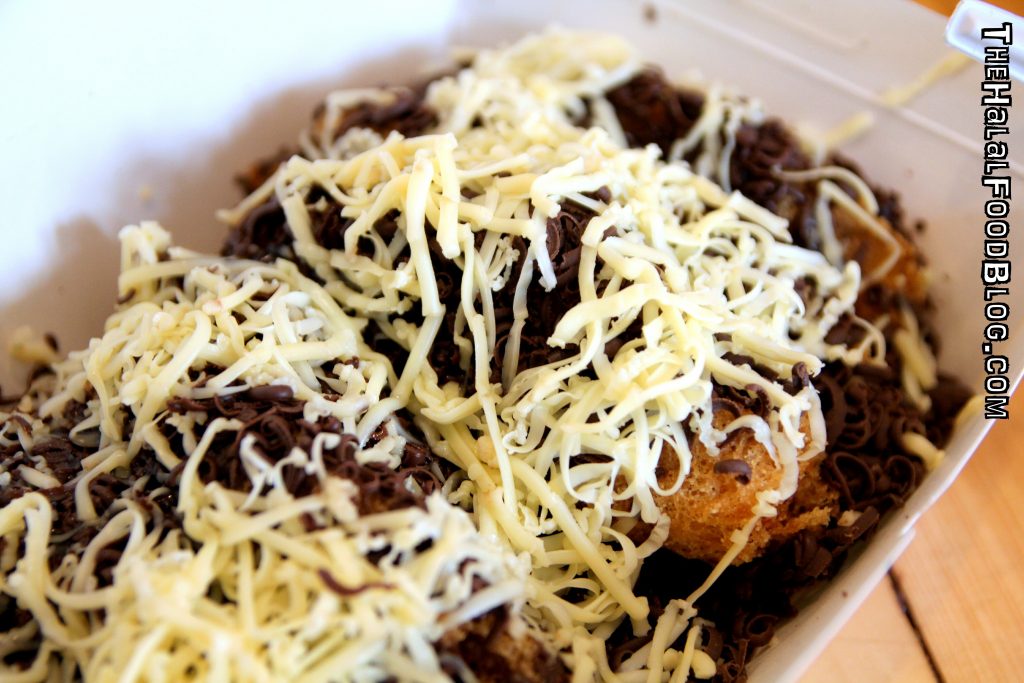 They've got about 15 different variations on the menu at KopiKeju (there are actually more if you wanna go crazy and customize it) but I think the most classic is this version.
Atop the fried banana fritters (akak goreng pisang) you get a whole load of shredded cheese and some chocolate. I've seen plenty of versions using chocolate rice but KopiKeju seems to shred whole blocks of everything including the chocolate too.
So the cheese and chocolate kinda semi-melt on the hot goreng pisang which results in a tasty, somewhat-gooey mess which will probably be devoured in a matter of minutes LOL I'd personally add some condensed milk (which I thought was the standard. Oh, no ah?)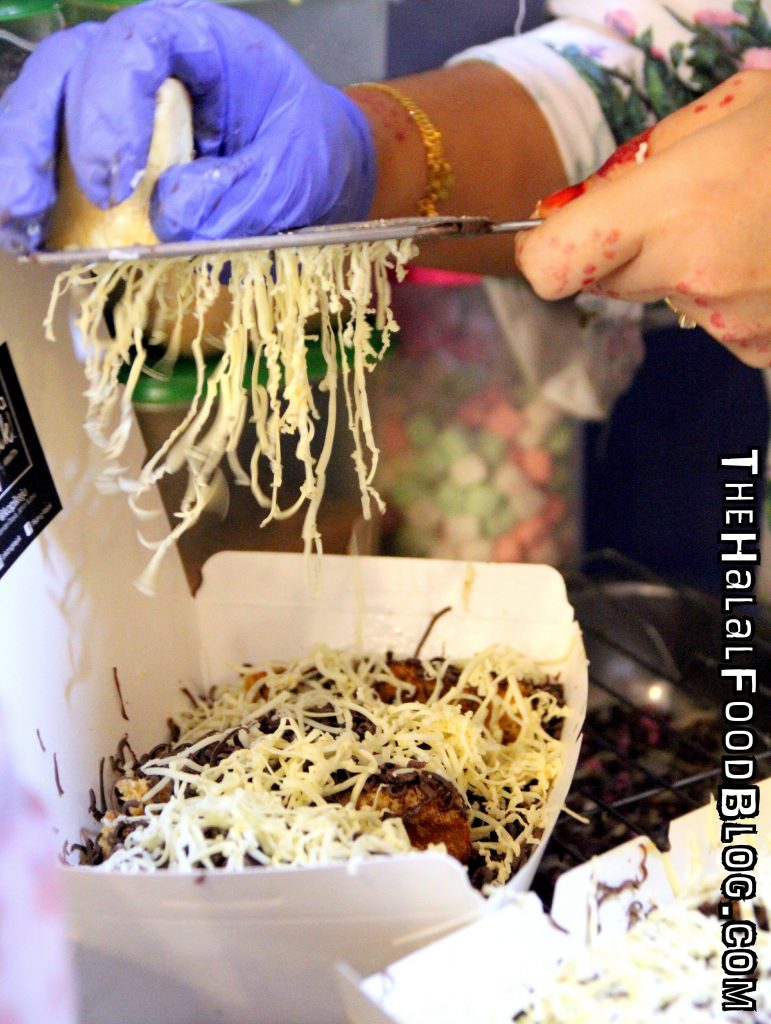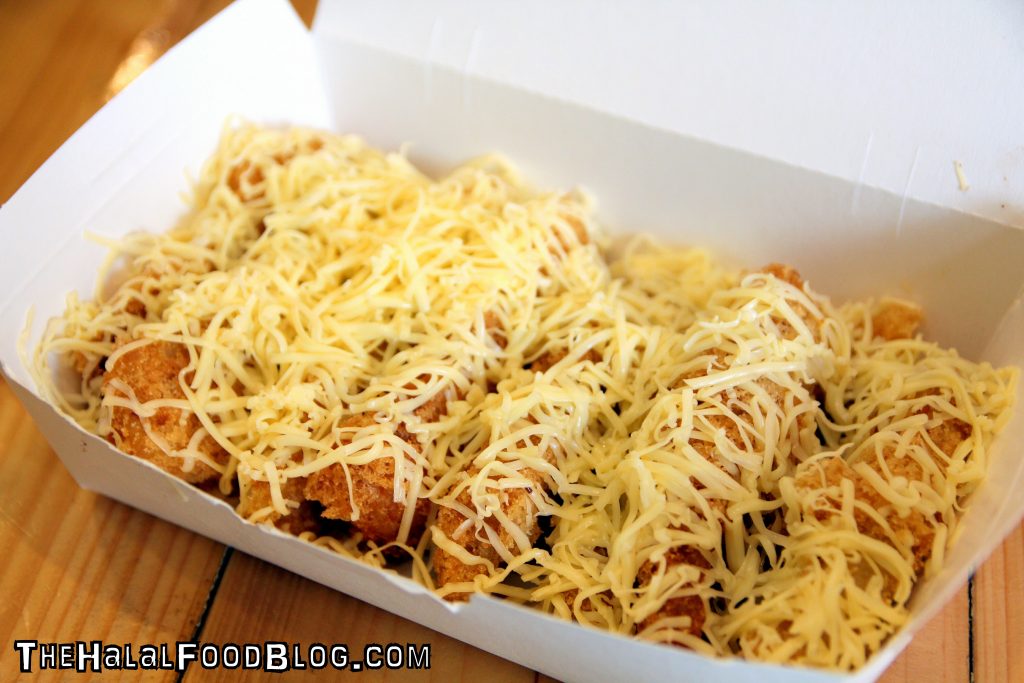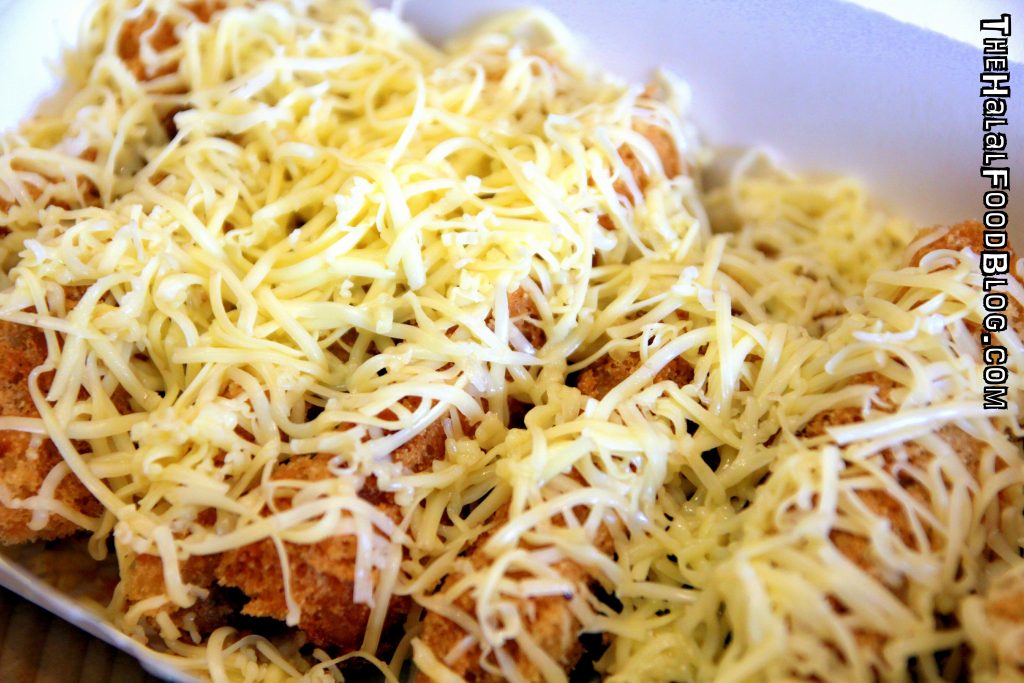 They've got options for goreng pisang-s without cheese butttttttt hey come on you know you want the cheeeeesssseeeeeeeee right! 😛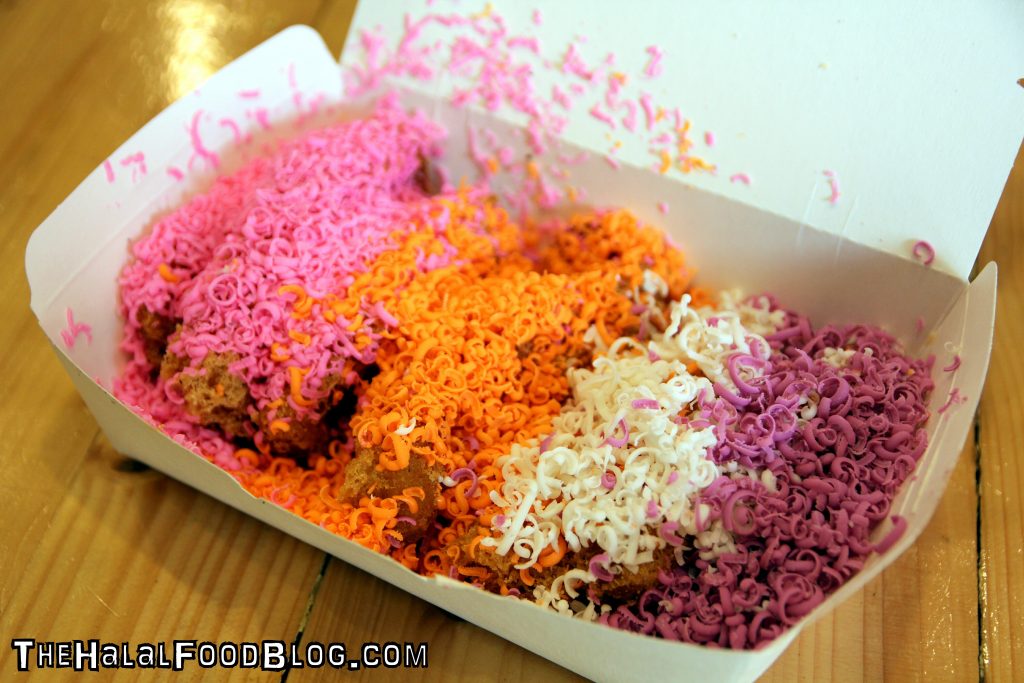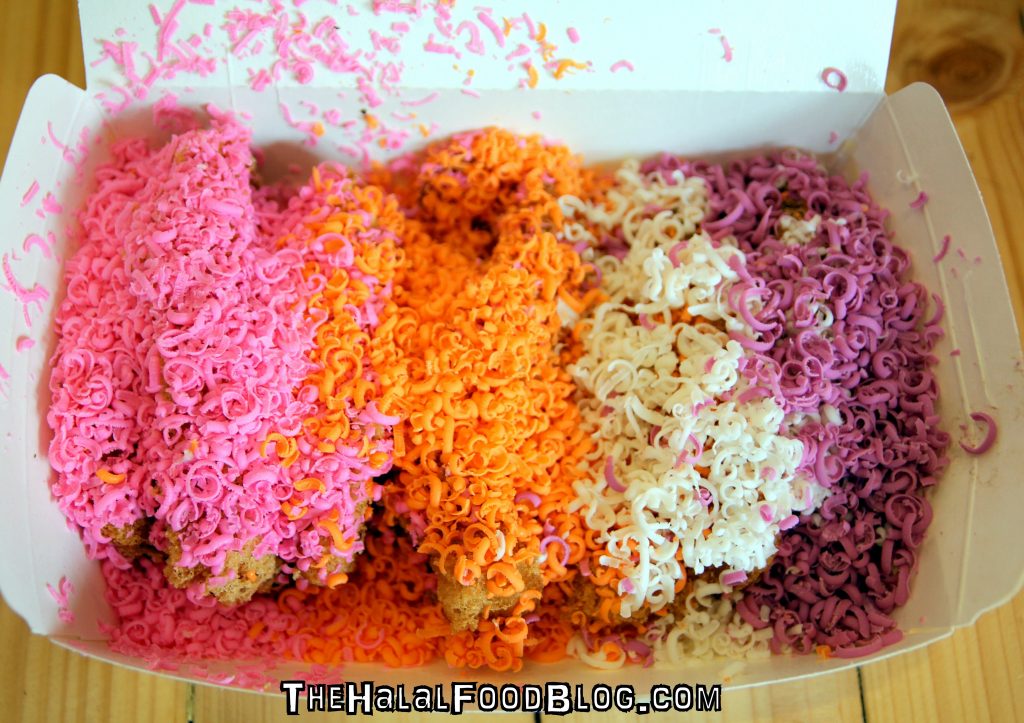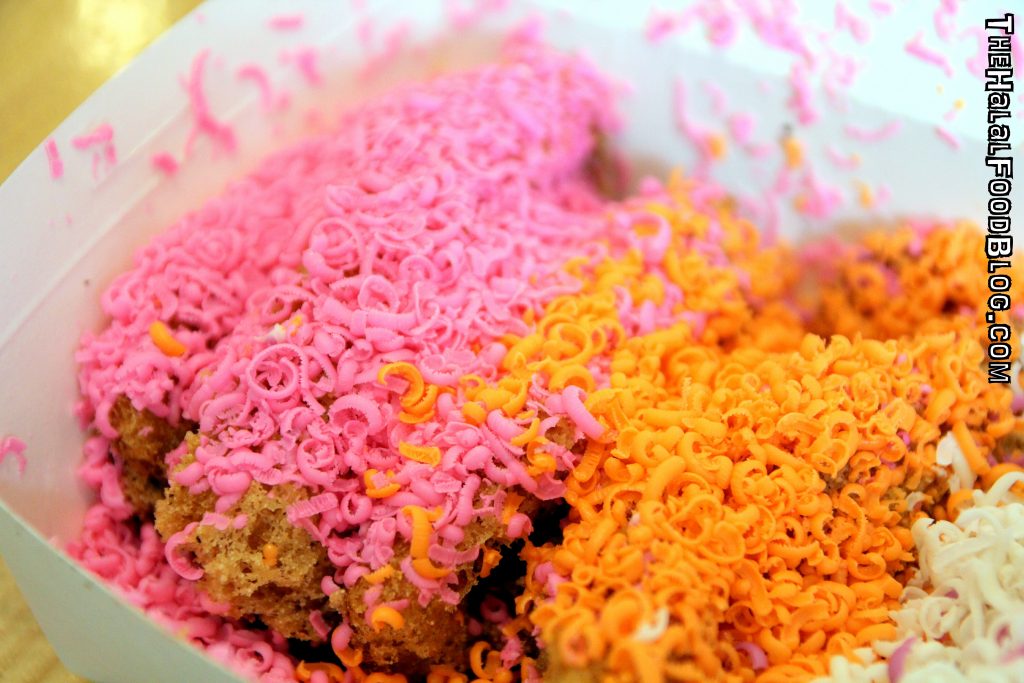 We went with one of the variations that didn't have any cheese – the Pelangi is kinda like a colourful sugar-filled dream LOL very very sweet okay! It's pretty much coloured white chocolate (does that make any sense) that's really sweet and make your goreng pisang extra Instagram-worthy.
Oh, have I mentioned it's very sweet? LOL
Other non-Cheese versions include Oreo, Choc Krunch, Choc Crispy, Snow (???) and Milo Susu. I kinda regret not ordering the Snow just to find out what it is (I'm guessing maybe powdered sugar?). But if I wanted to go extra level sweet, I'd probably go for the ultimate – Pisang Keju Caramel. It's the only one priced higher at RM7 which means it must be extra special right? 😛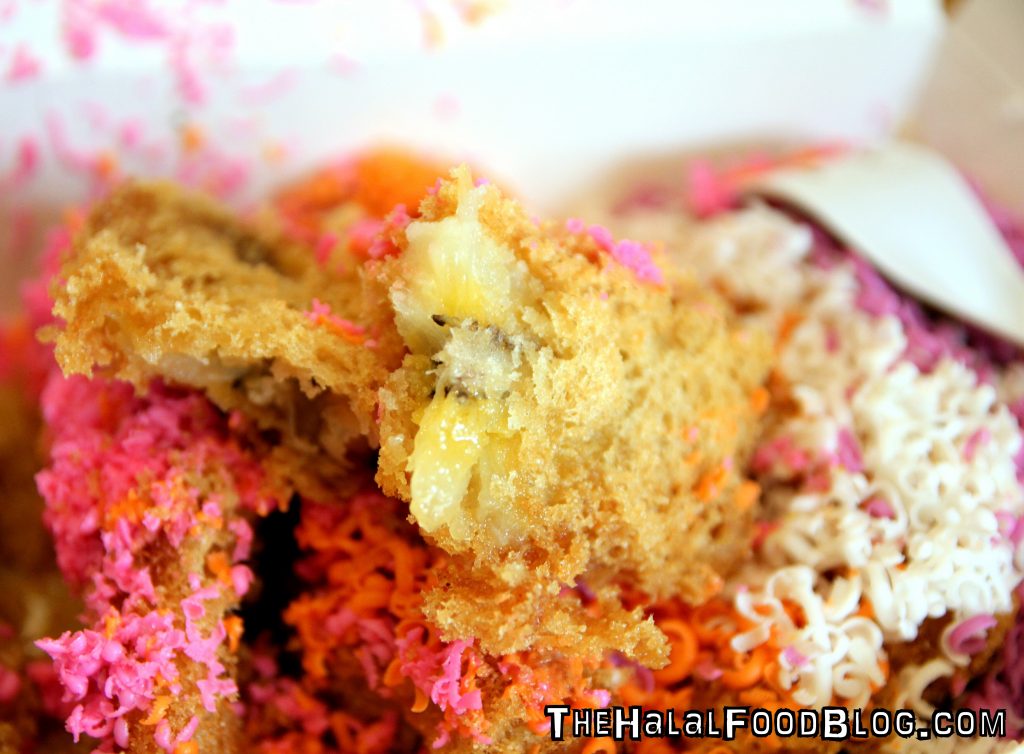 The bananas are sliced and given this pretty good batter before getting the deep fried goodness treatment. The batter is extra crispy so you get a nice crunch and contrast of textures. This kinda reminds me more of the Chinese style of goreng pisang y'know?
The Goreng Pisang is actually by Pisang Kejuk which prides itself on being "Pisang Cheese Paling Letop" and has outlets all over the country!
By the way, you can also order a Big Box for Rm38 and that's like 33 pieces of goreng pisang. You can even mix the flavours so go crazy!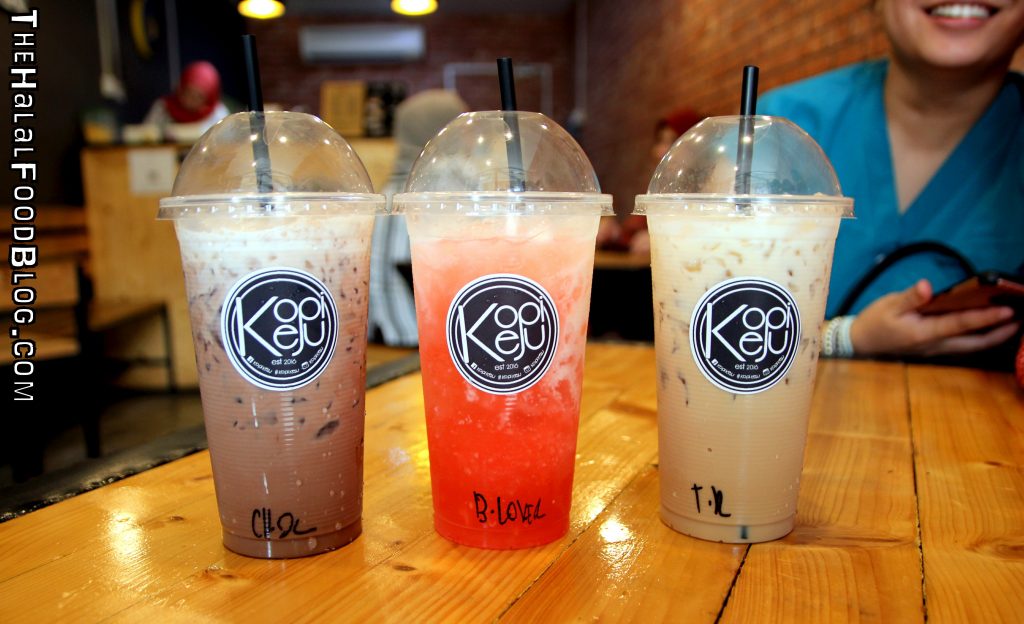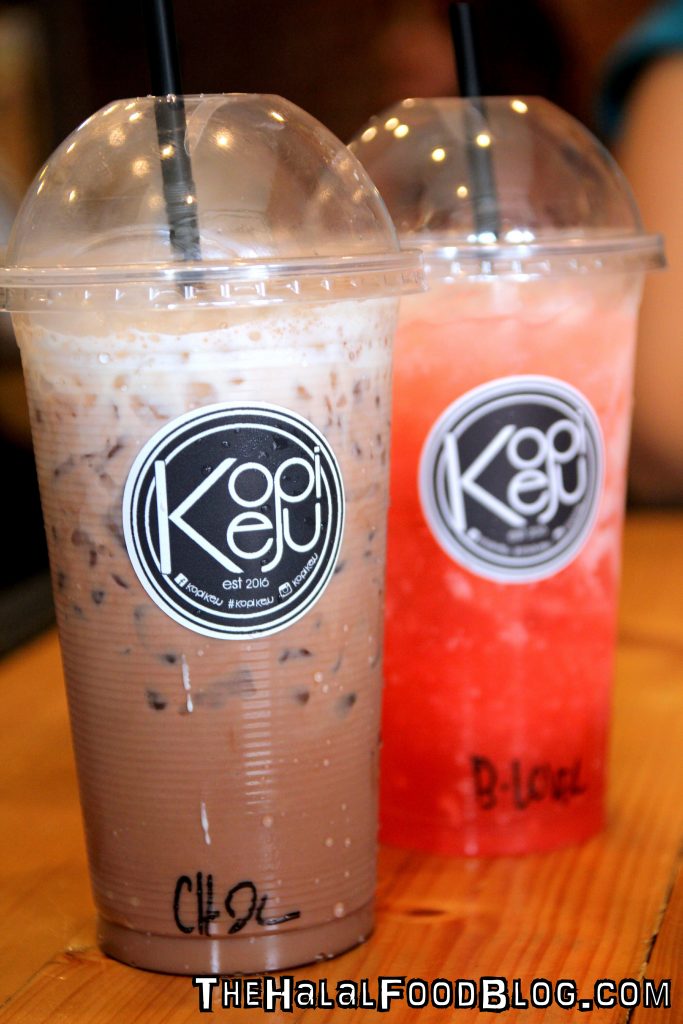 Well, now that the Keju part is covered, you've gotta have the Kopi to wash it all down with right?
They've got about 20 different flavours to choose from (both coffee and non-coffee) and they're all priced at RM5 each. To be honest, you're gonna need more than 1 for sure because they do then to get slurped up pretty quickly LOL
Espresso, Coffee, Tiramisu, Latte, Cappuccino, Mocha, Chocolate, Choc Oreo, Vanilla, Strawberry Blue Mint, Mango, Honeydew, Green Tea, Milk Tea, Apple, Kiwi, Berry Lover (highly recommended!), Yoghurt and Blue Lemon. Take your pick!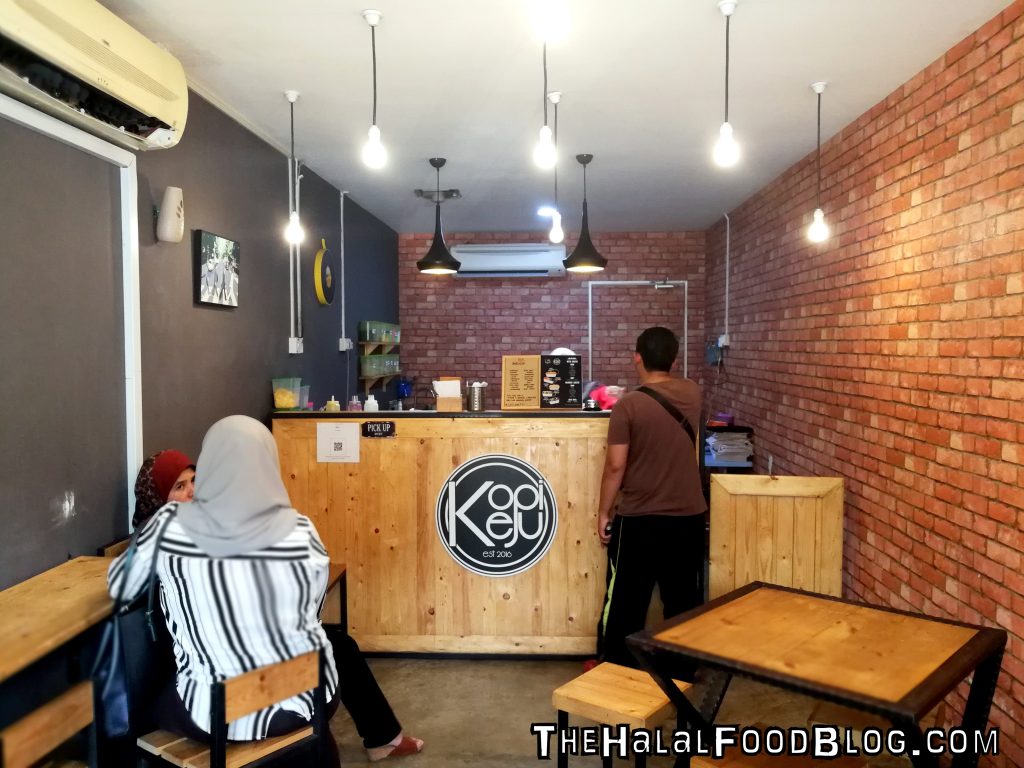 It's a quaint and cozy little space that's great for parking down for a quick snack before going on your way. It's fairly easy to get to and you should be able to park close to the shop with no problems.
There's some makan places nearby too so this might be your stop for dessert after a hearty meal nearby. I think we'll probably drop by again only if we're in the area or passing by.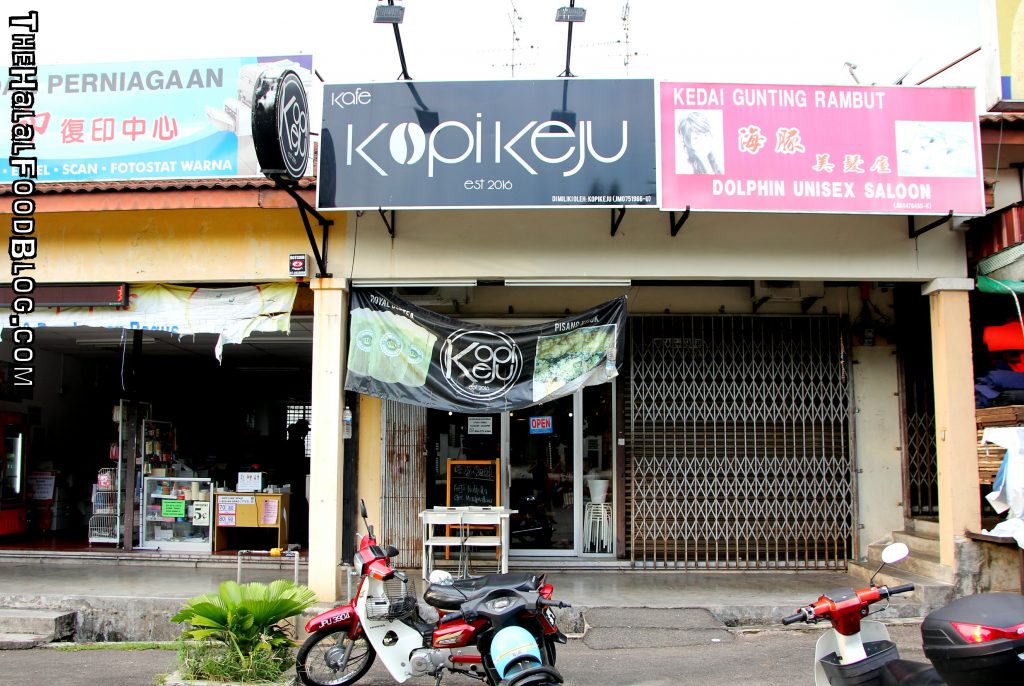 KOPIKEJU
No 34 Jln Nibong 17, Taman Daya
81100 Johor Bahru, Johor, Malaysia
Facebook: www.facebook.com/KopikejuJB
Instagram: www.instagram.com/kopikeju
Operating Hours:
12.00pm til 10.00pm Daily
Closed on Fridays
All information (including prices, availability of item on menu and Halal status of establishment) are accurate at the time of posting. All photos used in this site are property of The Halal Food Blog unless stated otherwise.