So in a recent invitation to KL, we had the pleasure of dining at a few different makan places including Sepiring and DubuYo and now we're presenting the 3rd and final eatery in the series – Pancake House!
Here's an interesting fact – the Pancake House brand actually originates from the Philippines and is a popular franchise that has been around since the 70s! It even boasts over a hundred stores!
Well, in that case, I'm guessing they should know a thing or two about pancakes right with over a dozen different types of pancakes and waffles on the menu? LOL
I was contemplating saving the best for last but I can't resist so here are the pancakes!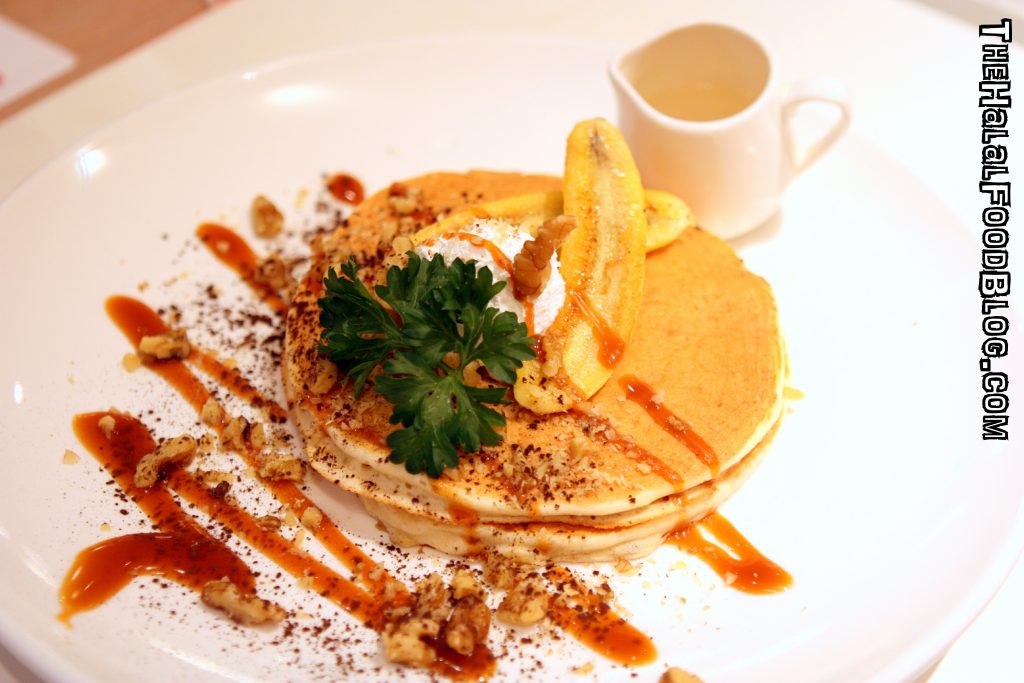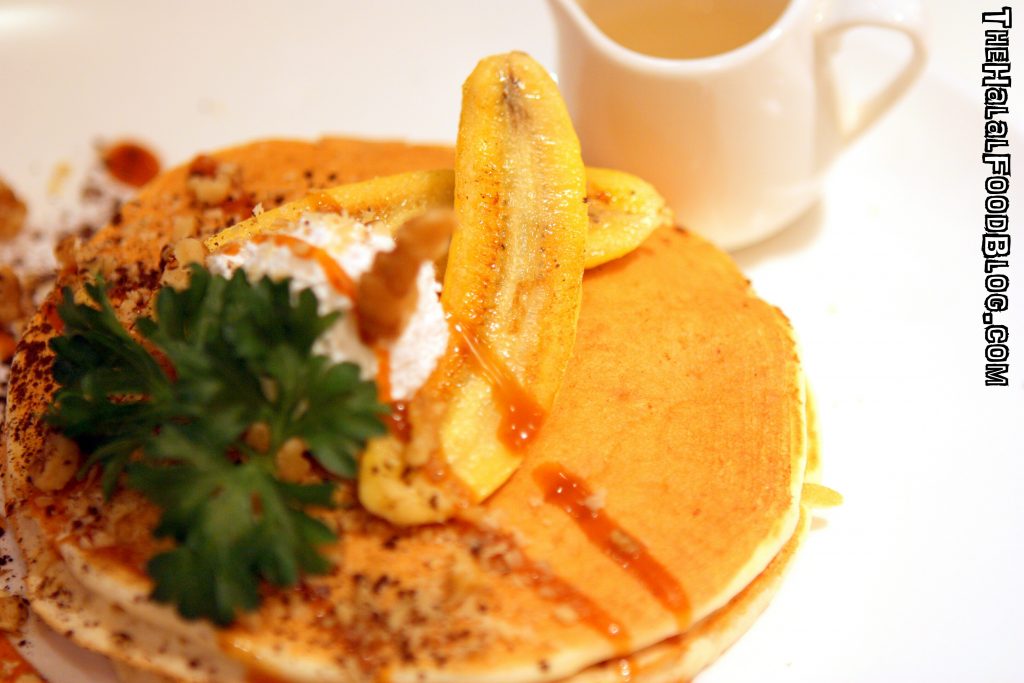 Y'all ever heard of that Jack Johnson song 'Banana Pancakes'? Well, he wasn't singing about it just because it sounds nice okay LOL it tastes good too! Such a natural pairing when you put these two together. Add in some Caramel and walnuts into the mix and you've got a winner.
Pictured above is a Short Stack (that's 3 pancakes btw) but you can have a serving of 2 instead if you'd like.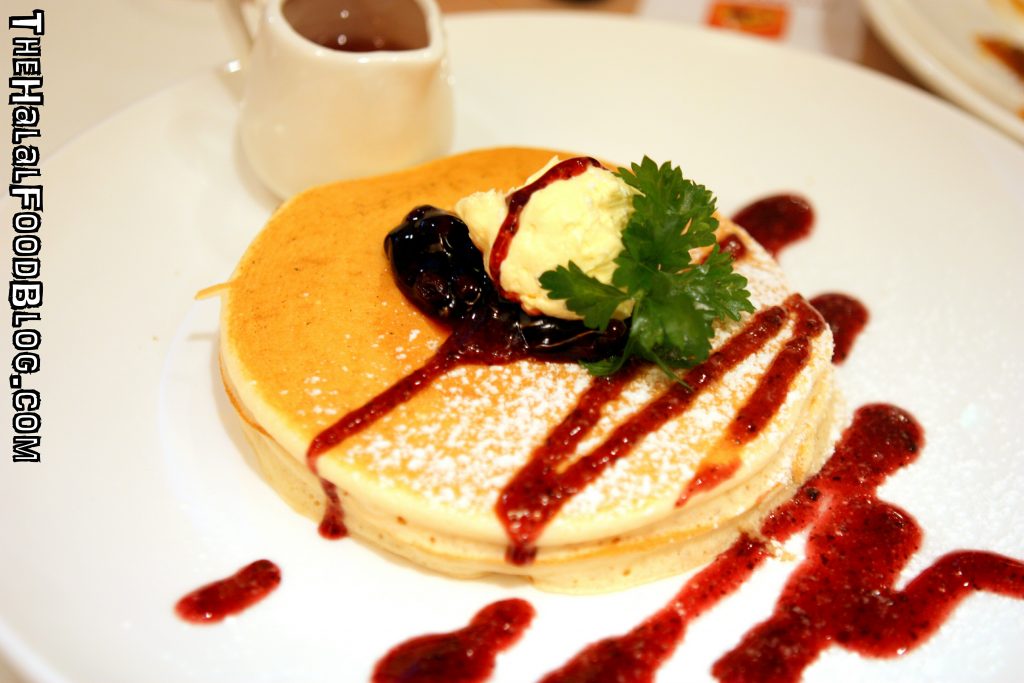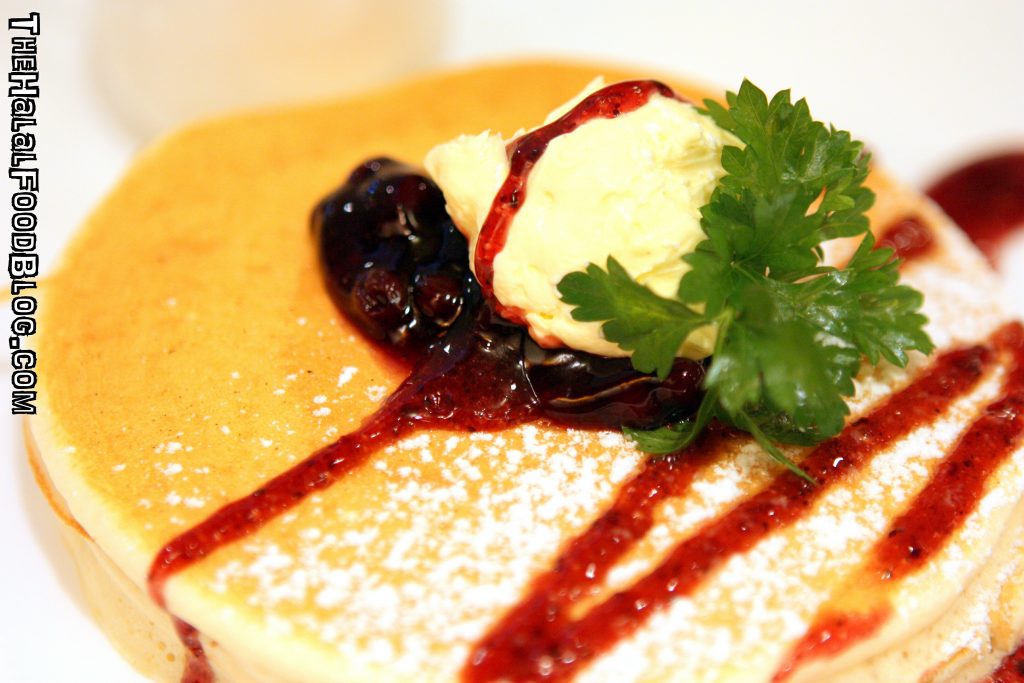 If you're looking for something that's also a classic then maybe the Blueberry Pancakes are for you. A Short Stack with Blueberry compote. Drizzle on your own maple syrup as you please!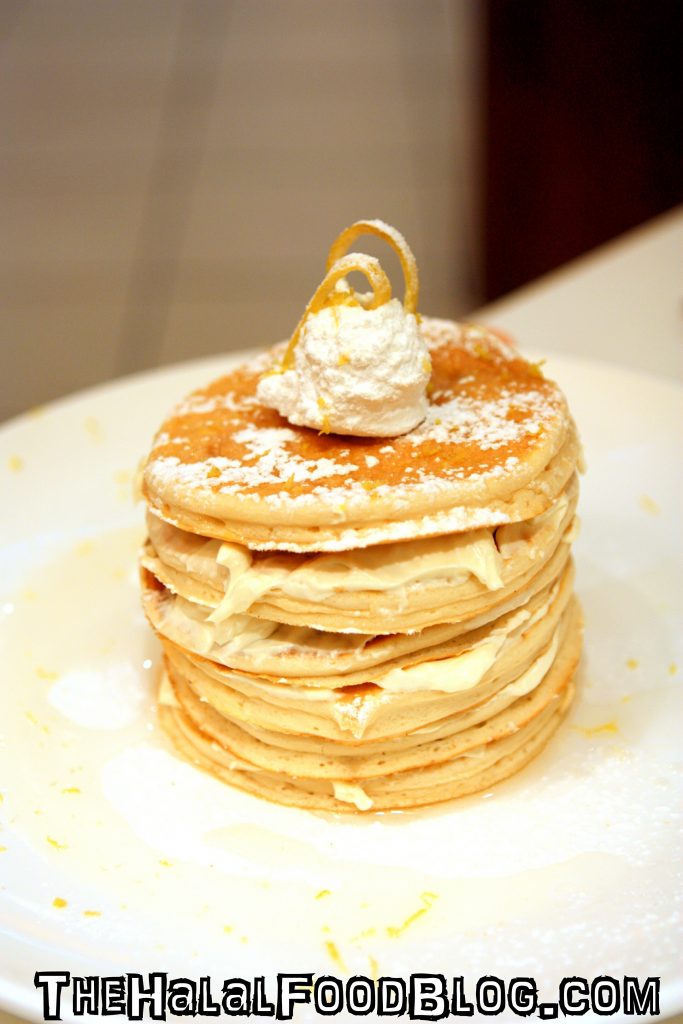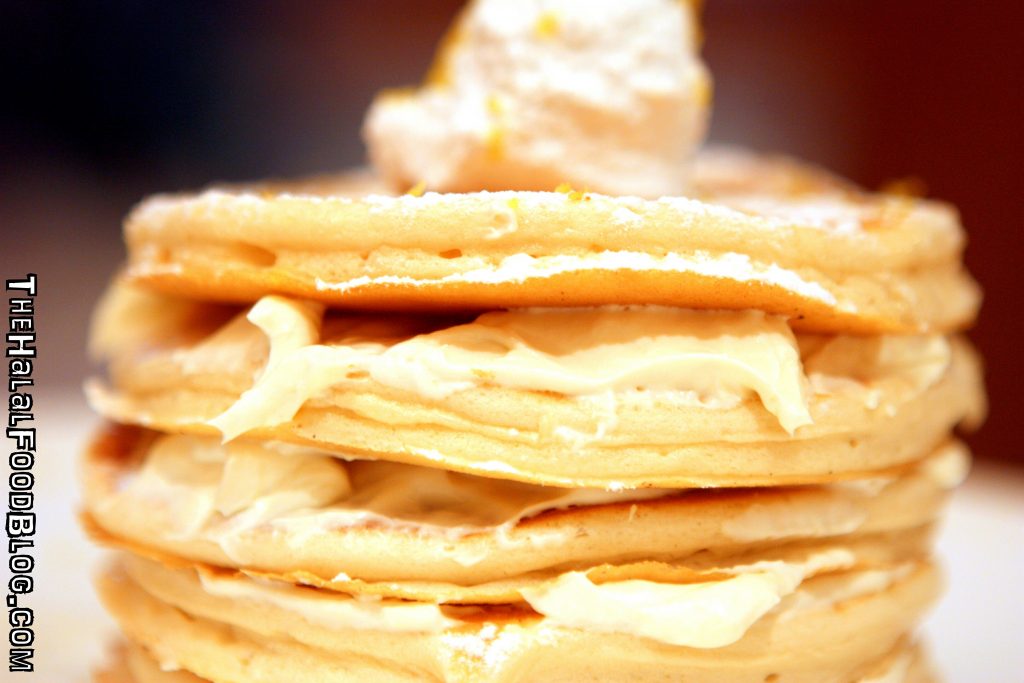 This was actually my favourite out of all the pancakes I tried!
You get a full stack (6 pancakes) of pancakes which are actually a bit smaller in size than the ones featured above. In between, they are smeared with an absolutely generous and delicious serving of cream cheese! YUMMEH! The 'Lemon' element is courtesy of some lemon-infused syrup that gives a delicious citrus tang.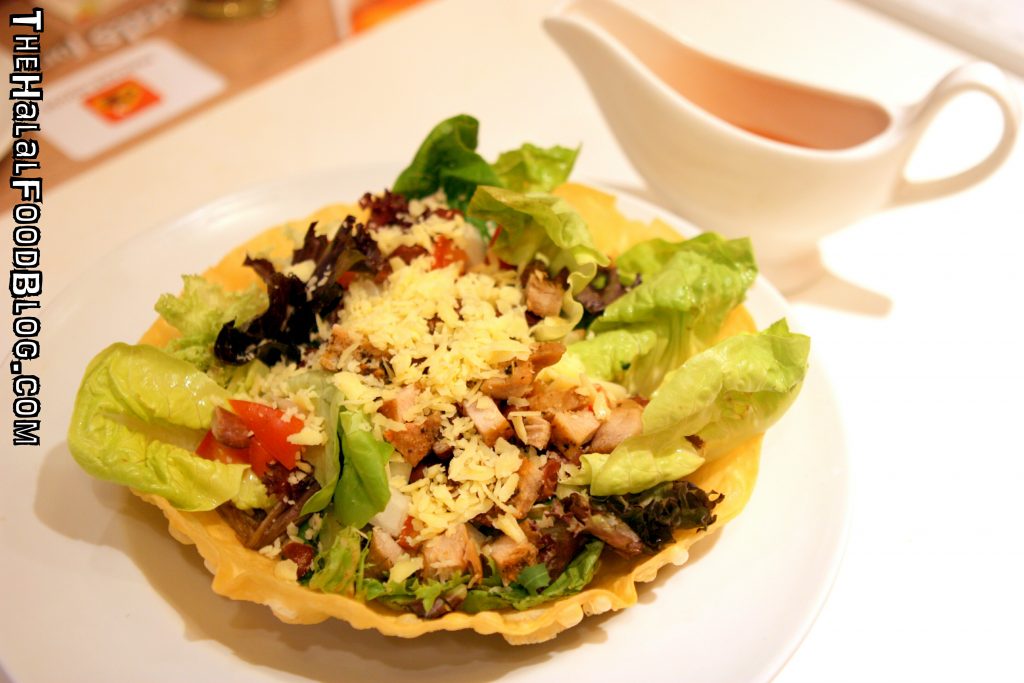 The Fiesta Taco Salad is a great choice either as a full meal for a person or maybe for sharing if everyone else has a main dish. It's quite a generous serving of greens along with roasted chicken, tomatoes and cheese all served in a crisp Taco bowl.
Just think of it as a deconstructed Taco that's served as a salad!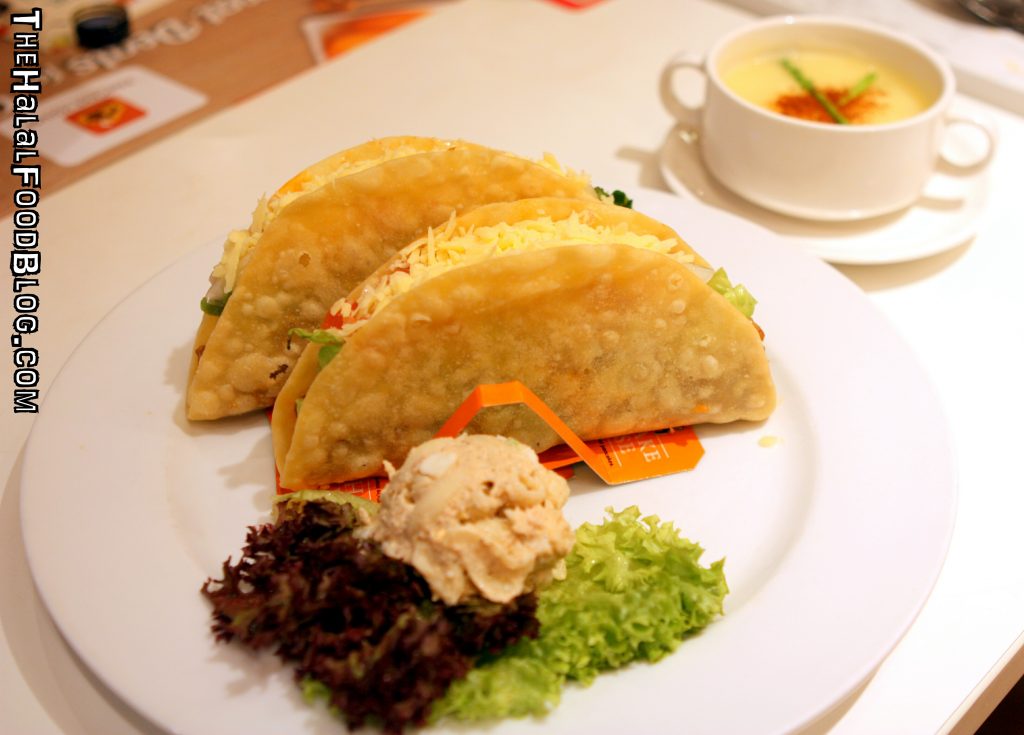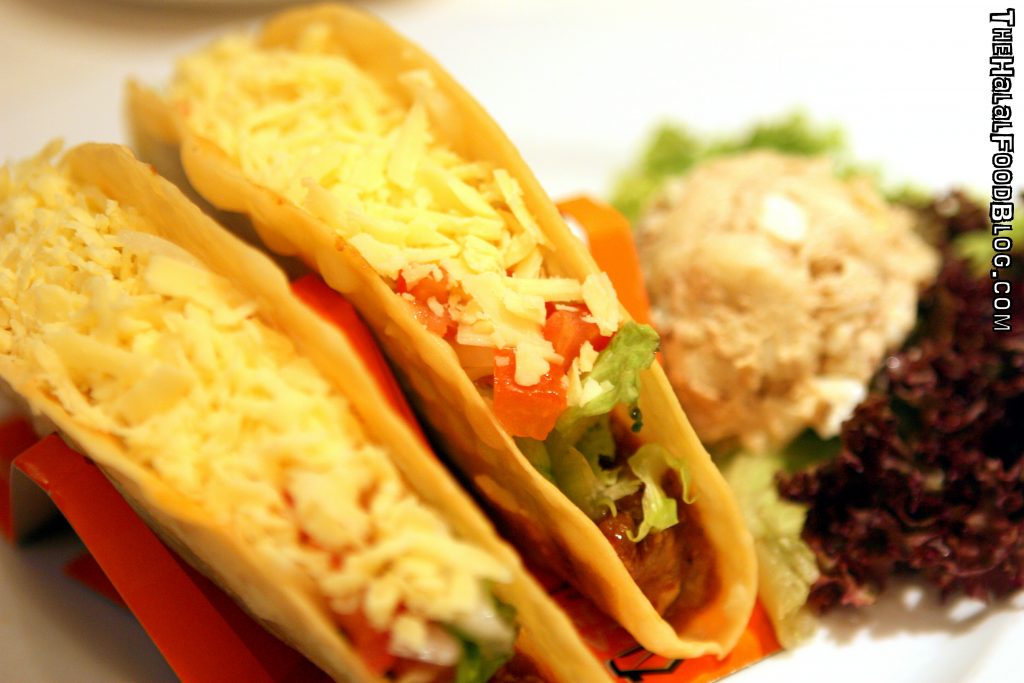 When they told me that I'd be having "the Best Taco In Town", I thought it was a title that was bestowed upon the dish! And then I realized that it's the actual name of the dish lah! LOL
That's right – if you like your Taco the old-fashioned way then this is the one for you! The Best Taco In Town has got all your classic favourites in there. A tasty Beef Chili, veggies, tomatoes and cheese! Be careful when you pick it up okay don't make a mess and waste any!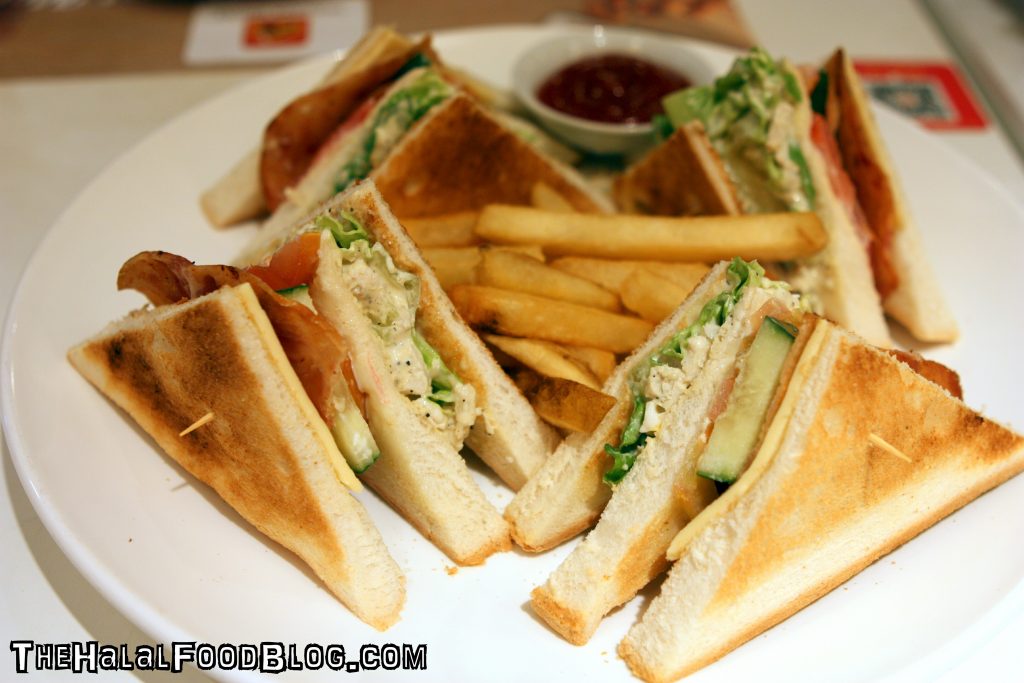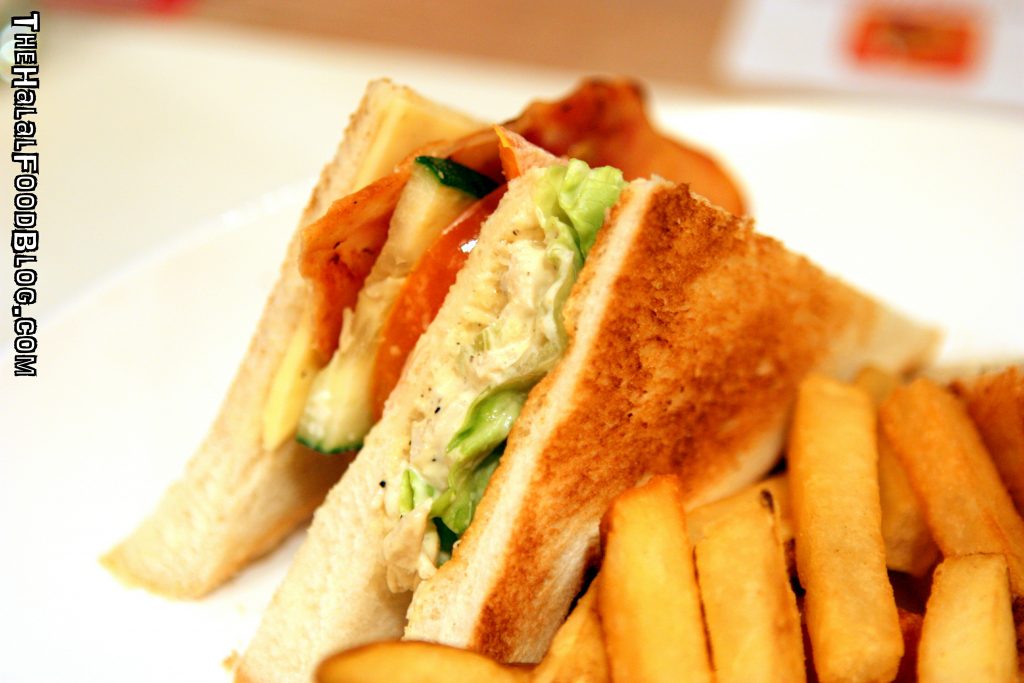 Here's another one that's actually great for sharing. And in case you're thinking that there is no way sandwiches can be filling, think again! This is like a stacker sandwich with chicken mayo, lettuce, tomatoes, cucumber, turkey bacon and cheese!
And don't forget the serving of french fries too!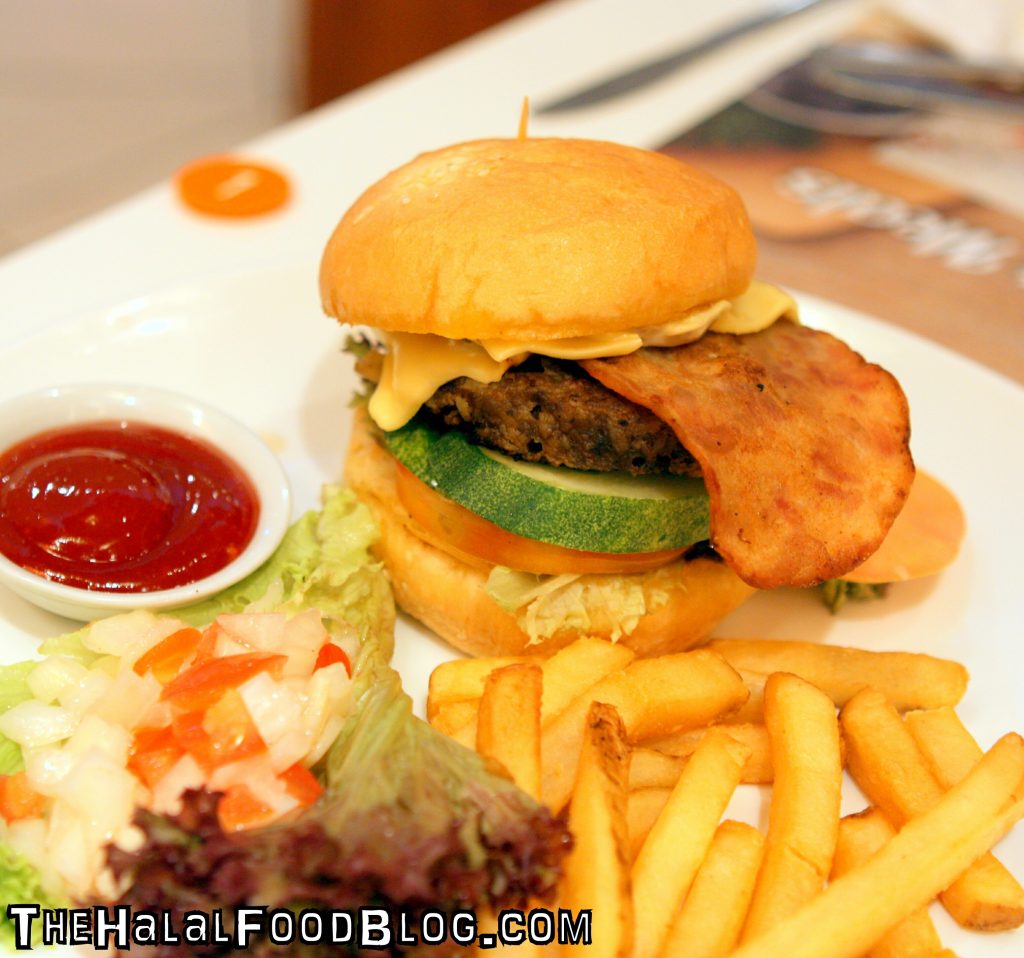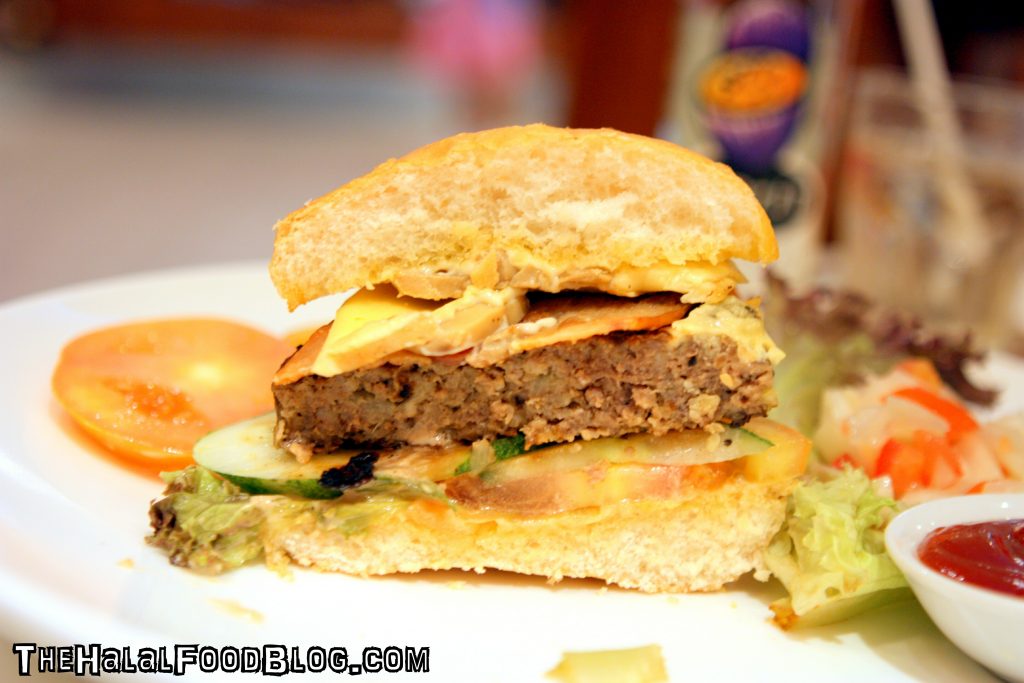 So if you're a fan of burgers, they have the House Burger for you. Beef patty with all the usual suspects in there for you. I didn't quite dig it overall but it's still handy if you REALLY wanna have a burger of course.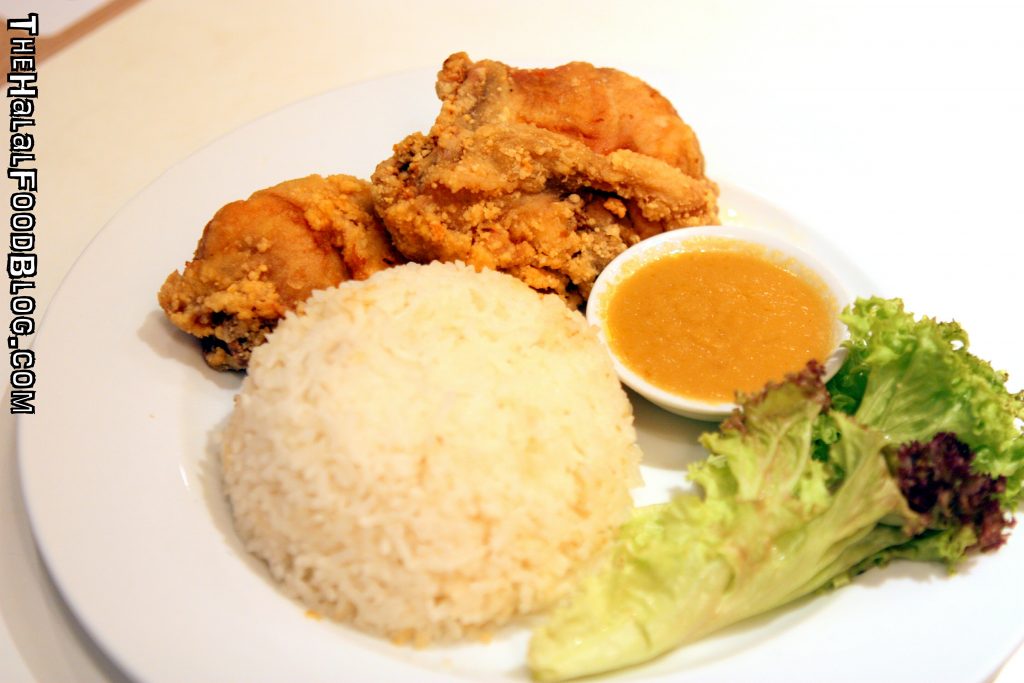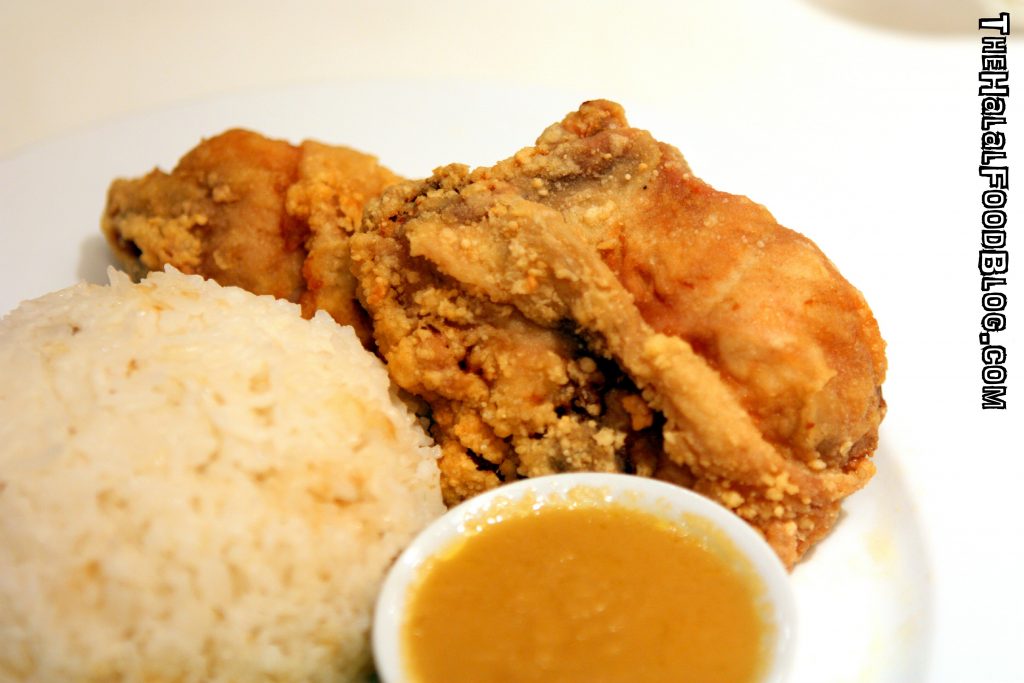 If you're the type that REALLY has to have some rice with your meal, fret not because there are more than a few options for rice dishes at The Pancake House. First up is the Classic Pan Chicken.
You can choose either the 2 piece or 3 piece option that comes with some fried chicken with rice and a special sauce. Think of it as a bit like Chicken Rice (Nasi Ayam) but without the spicy chili sauce. The fried chicken itself was actually pretty tasty actually!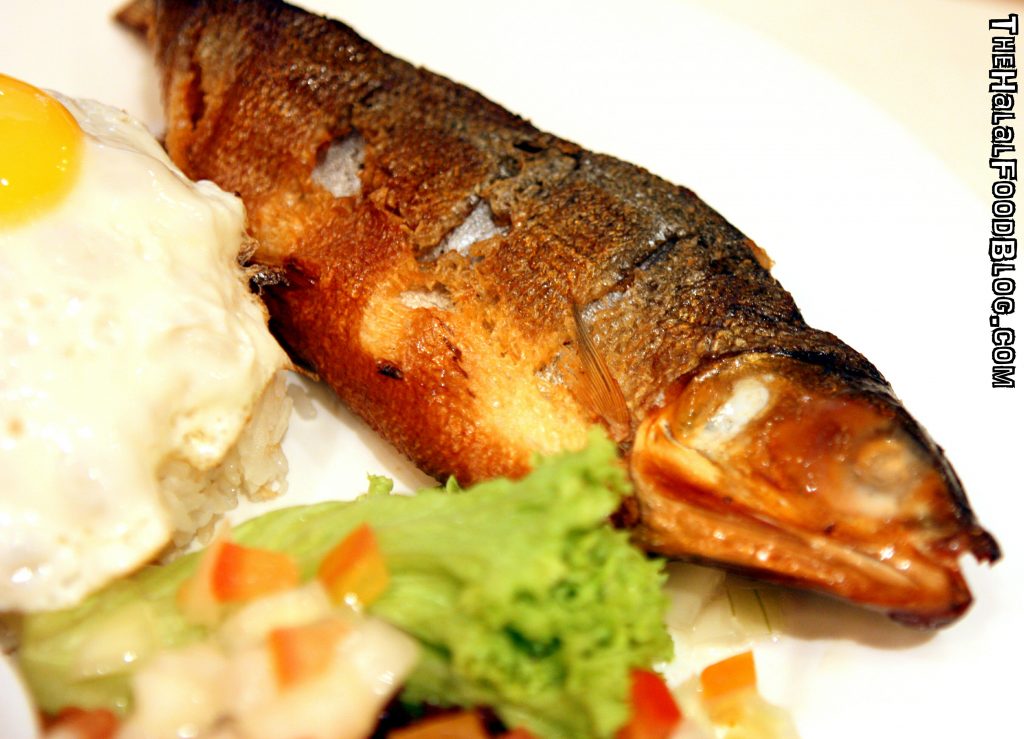 A little Google-ing and I learned that 'Tinapa' is actually the final product of a cooking method, most commonly smoking. For example, jerky is the final product but the meat can be chicken or beef. Well, for Tinapa, fish is smoked and there are a few different types of fish but most common is Milkfish and that's what they serve here at The Pancake House.
So a smoked Milkfish is served up with some rice and it also comes with a vinegar-based sauce. This one is definitely keeping to some of the favourite flavours of the Philippines! In fact, they also have another dish featuring Boneless Milkfish and this is very appealing because one of the reasons Milkfish is so hard to prepare sometimes is because it has so many bones. Well, if you've ever wanted to try it without any fuss, this is the perfect chance!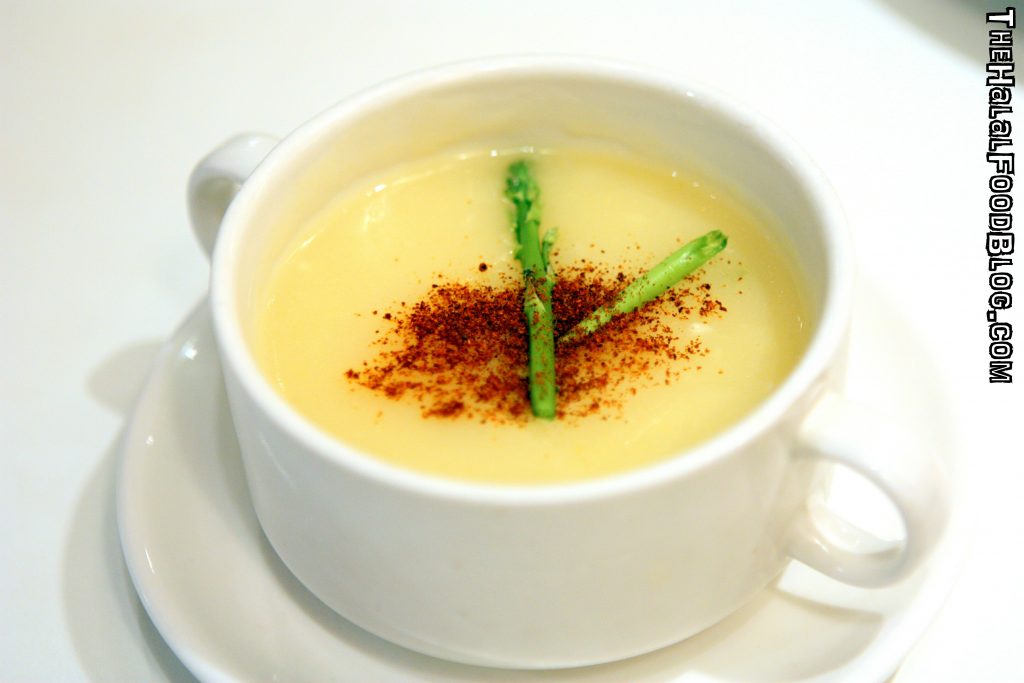 I also had the pleasure of enjoying the Asparagus Cayenne Soup! Not your typical soup for sure and definitely very tasty. It comes served with some set meals but you can always order ala carte and it's highly recommended!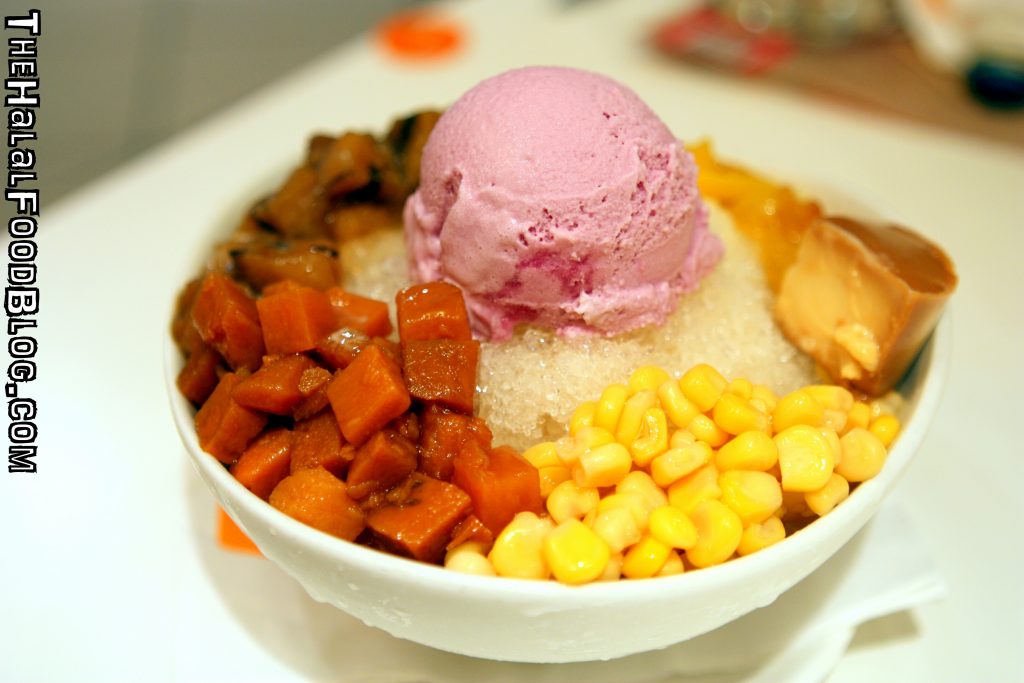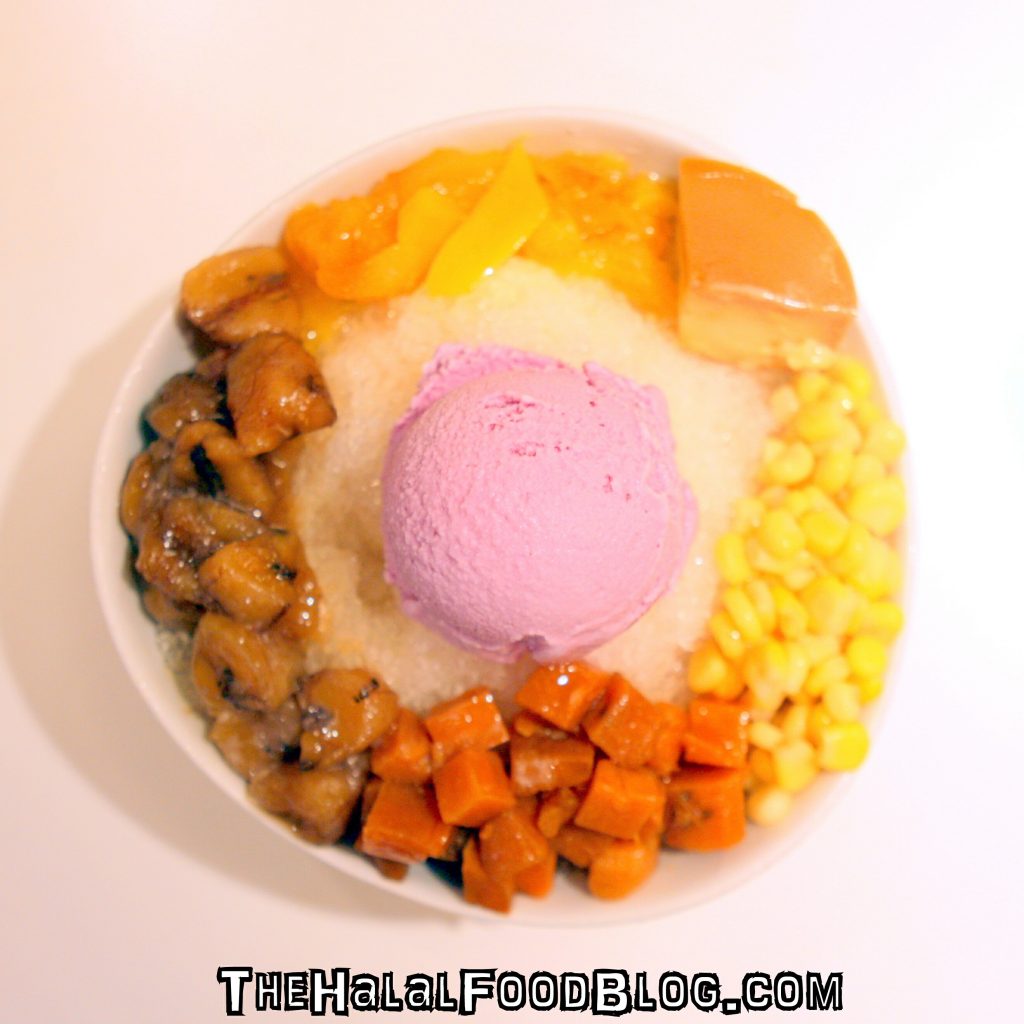 And last but definitely not least, I still found some room for dessert in the form of the Halo Halo!
Think of it as something like… the Indonesia Es Teler perhaps? Because it's got mostly fruits!
So on a bed of shaved ice, you get a ring of goodies including jackfruit, bananas, sweet potato, sweet corn and a bit of caramel custard for good measure. The crowning glory is a scoop of ice cream! And it may look a little pinkish in the picture but it's actually purplish because it's Yam ice-cream so you can see they're really keeping it tropical.
So there you have it folks. Another option for you to enjoy some makan while you're in Kuala Lumpur! There are already so many great things and more and more keep adding on!
A very special thanks to to the team from The Pancake House and The Chicken Rice Shop Group for hosting us!
5 outlets across Malaysia
www.pancakehouseinternational.com.my
Facebook: www.facebook.com/pancakehousemalaysia
Instagram: @pancakehousemy
Operating Hours varies with store
All information (including prices, availability of item on menu and Halal status of establishment) are accurate at the time of posting. All photos used in this site are property of The Halal Food Blog unless stated otherwise.