Did you know that in Kuala Lumpur, there's a place you can actually customize your own KITKAT??? I'm not talking about just printing your name on the box or label (which is also available btw) but I'm talking about customizing literally what goes into your KITKAT!!
Awwwww yeah! The KITKAT Chocolatory is located in Mid Valley Megamall and offers you an experience like no other! You think it, you create it, you enjoy it.
At the KITKAT Chocolatory, besides creating your own customized KITKAT from scratch, you can also choose from pre-set flavours that are also specially created including limited edition flavours like the Tropicana and the Traditional Malay Nasi Lemak! But a little more on that later.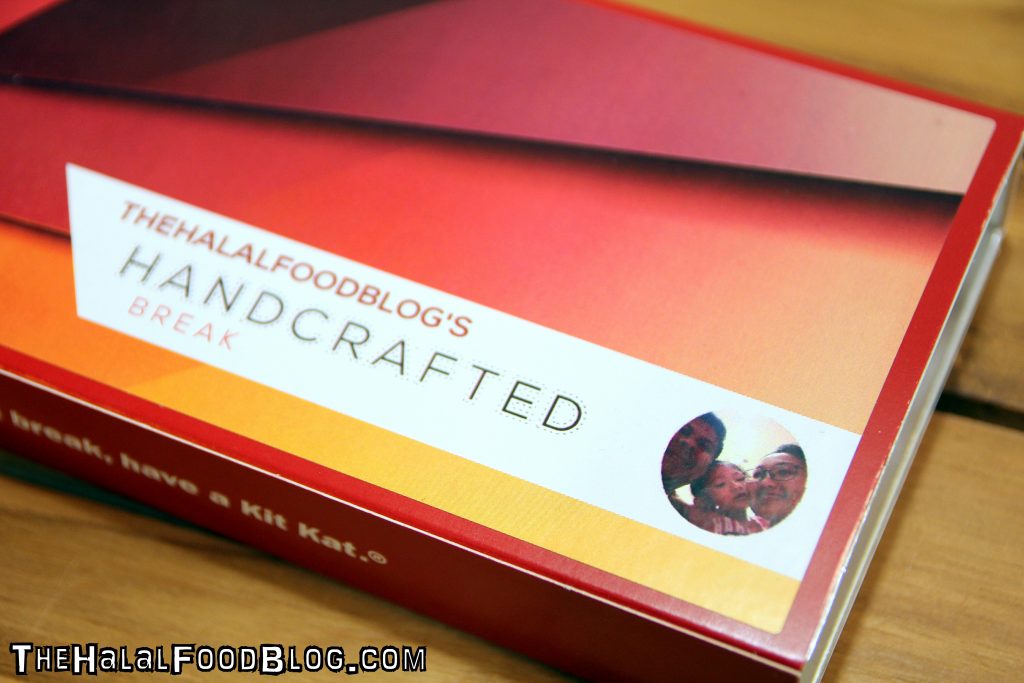 So we set about creating our very own special KITKAT! It's actually a very simple process at an automated touch-screen kiosk (with friendly staff available to help if you need) and the only reason you'd take a long time is probably deciding what you'd like to go into your KITKAT LOL!
So first things first, you have to choose between Milk Chocolate, Dark Chocolate or Milk Chocolate for your KITKAT. After that, you have to choose 3 ingredients out 16 ones available and it can be a challenge especially if you're greedy like us and you wanna include everything 😛
The 16 ingredients are Sundried Raisins, Tangy Orange Pieces, Heavenly Pecan, Rich Chocolate Cookies, Juicy Apricot Pieces, Crushed Roasted Peanuts, Crunchy Pistachio, Sencha Kikusui Green Tea Leaves, Dried Cranberry Pieces, Chewy Roasted Hazelnut, Crunchy Chewy Caramel, Fiery Chilli Flakes, Dried Blueberry Pieces, Crushed Roasted Almonds, Natural Delightful Dates and Fragrant Pink Rose Petals. PHEW! That's a lot to choose from!
So as you can see, there's plenty to choose from but choose wisely to match your favourite flavours!
After you've gone through the hard part, the rest is easy! Put down a name and a special message if you'd like. Maybe even snap a selfie and all this will be on the box! Cool right! Great gift idea!
But the bottom line is – time to eat that KITKAT!
So they literally make your custom KITKAT in front of you and you can watch through a clear glass panel exactly what's going on. And once it's done, they bring it to the back to cool to the finished product. It takes about just around 1 hour so you can go shopping or have some makan while you're waiting.
As you can see, the final product is quite spectacular! Most of the stuff you choose is at the bottom and of course, you still get to enjoy those crisp wafers with your choice of chocolate.
We chose Chilli Flakes along with Tangy Orange Pieces and Chewy Caramel in Dark Chocolate. The Chilli Flakes were great and a natural pairing with dark chocolate and the orange pieces gave it a bit of an orange chocolate flavour which was great. Only the Chewy Caramel pieces seemed like a miss.
Anyways, in the end, still sedap giler! Just ask our Little Princess!
If you're looking for something interesting without having to choose everything from scratch, the KITKAT Chocolatory also has 3 special Limited Edition KITKAT flavours.
They have the Cafe Latte with Cookies and Cream and also the Banana Nuts Caramel Cluster but we went with the most local flavour they had – the Traditional Malaysia Nasi Lemak!!
So the special Limited Edition Traditional Malaysia Nasi Lemak KITKAT has coconut flakes, chilli flakes and also crushed peanuts to try and simulate the flavours of the iconic dish we all love.
I guess I could pretty much get what they we trying to execute but I overall I didn't really dig it. It was a creative try but it's nowhere near the flavours you get with the actual dish. But like I said, nice try!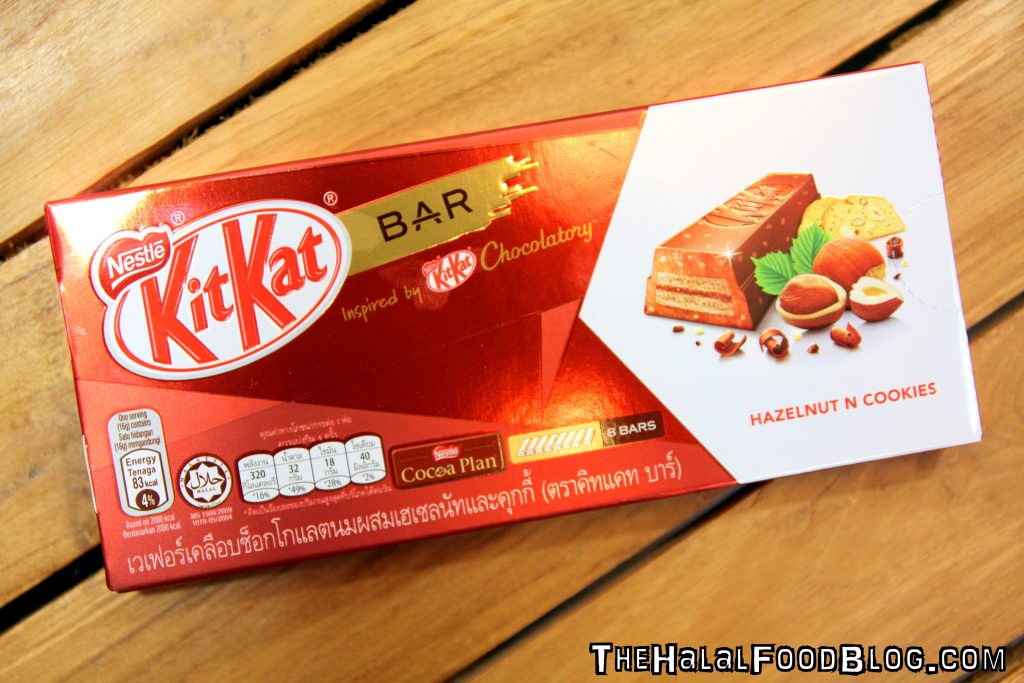 But hey, if you just want a good ol' KITKAT, they have that too!
In fact, for certain KITKAT products (that are not part of the customized range), you can still have a special message laser- printed on the box! And it's super cool! Check this out –
Anyways, if you're thinking that all this is going to cost you a bomb, well it won't.
Our customized KITKAT was RM28.80 and the special Limited Edition Traditional Malaysia Nasi Lemak KITKAT set us back about RM12.90. See, that's not so bad at all!
The KITKAT Chocolatory started out as a pop-up store and then now they seem to be setup nicely at Mid Valley Megamall. Their site still states that this will only be available for a limited time but the staff we asked said that it was pretty much permanent. I think what they mean is that the flavours and ingredients will probably be shuffled every once in awhile.
Whatever the case, the KITKAT Chocolatory is a great place to head down for a cool and unique gift or just a tasty snack. After all, every deserves a break right?
Mid Valley Megamall
Lot #F-007, 2nd Floor, Centre Court
www.kitkat.com.my
Instagram: @mykitkatchocolatory
Operating Hours: 10am til 10pm Daily
All information (including prices, availability of item on menu and Halal status of establishment) are accurate at the time of posting. All photos used in this site are property of The Halal Food Blog unless stated otherwise.