You all remember that trip up to KL at the tail end of 2016 I took courtesy of The Chicken Rice Group right? Well, I covered DubuYo in the first post of the series and now, I'm presenting part 2 which is actually the first place I visited once I arrived in KL.
To be honest, I'd heard of Sepiring before but I'd never really given a thought to stepping in to try some of their food. I guess the idea whenever we travel to KL is we wanna eat stuff we can't really get in Singapore right? Well, let me tell you, I had some of the best food at Sepiring! And best of all – it's all authentic Malaysian food from all parts of the country all in one place!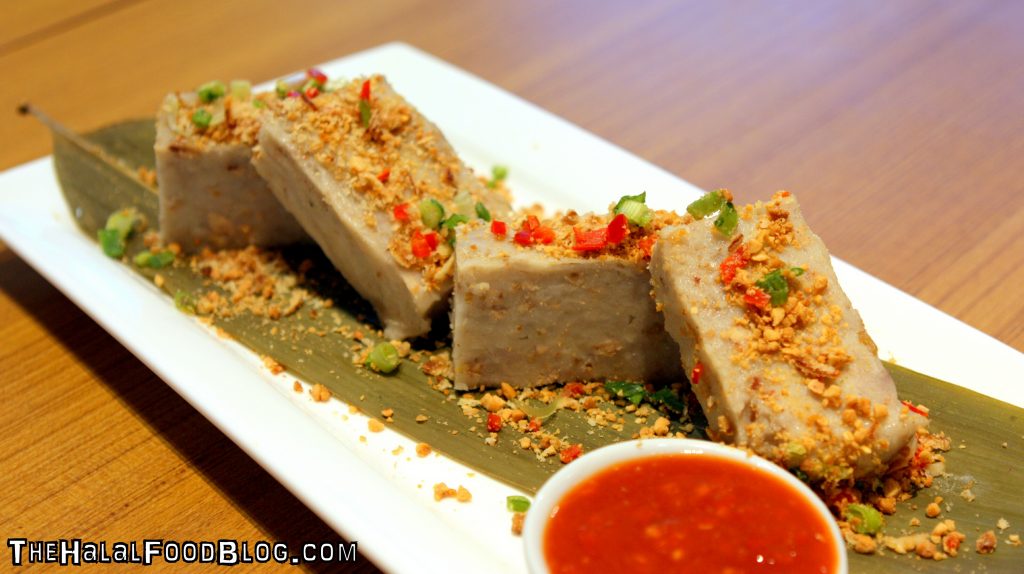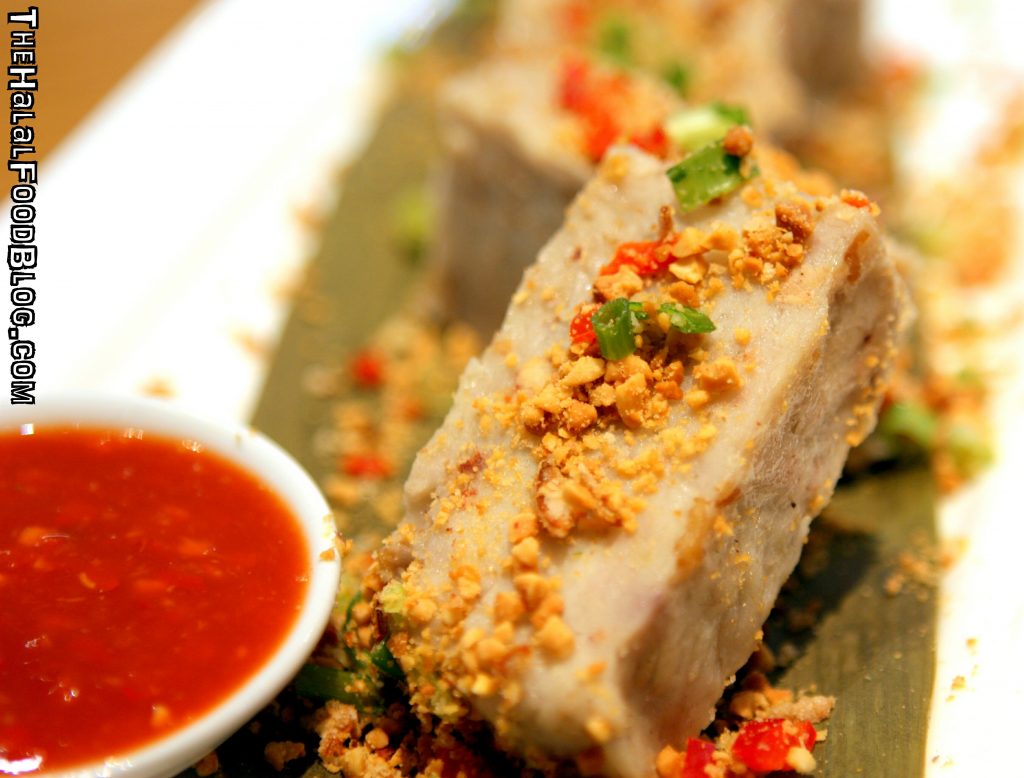 First up was the Yam Cake as a started. I buy Yam Cake all the time back in Singapore but this is definitely a level up. It's definitely more dense and more flavourful with bit of yam and dried shrimp in there. Best enjoyed with the homemade chili sauce that comes with!
Already off to a flying start of the meal and we were flying from there!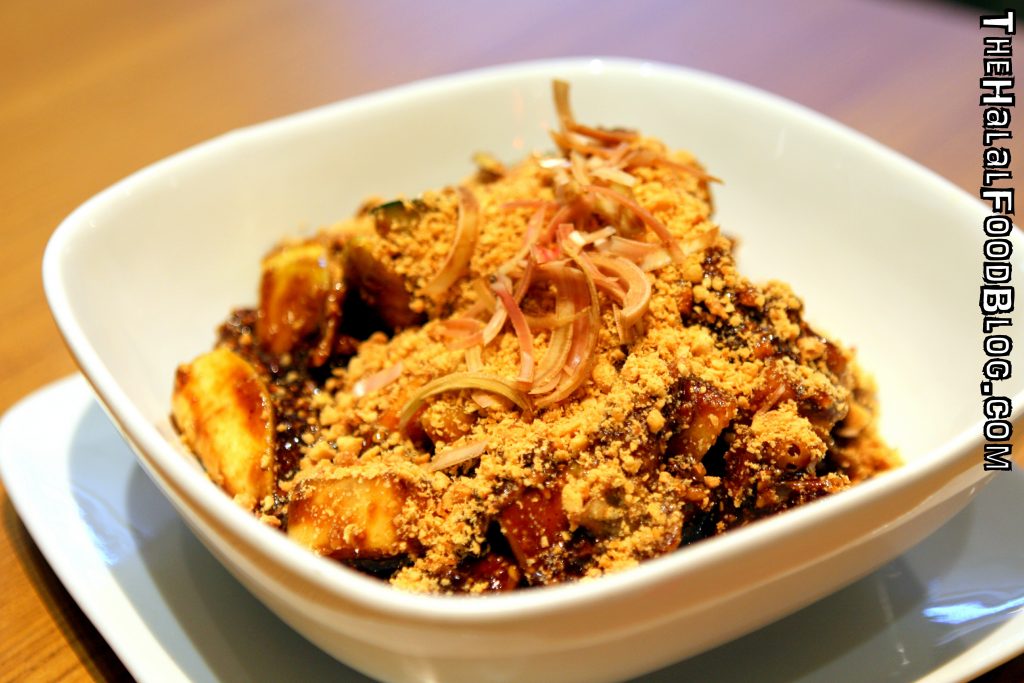 This Penang Rojak was so good and was reminiscent of the one we enjoyed so much when we visit The Chicken Rice Shop back in SG. If you're a fan of Rojak – this one is a MUST HAVE for sure!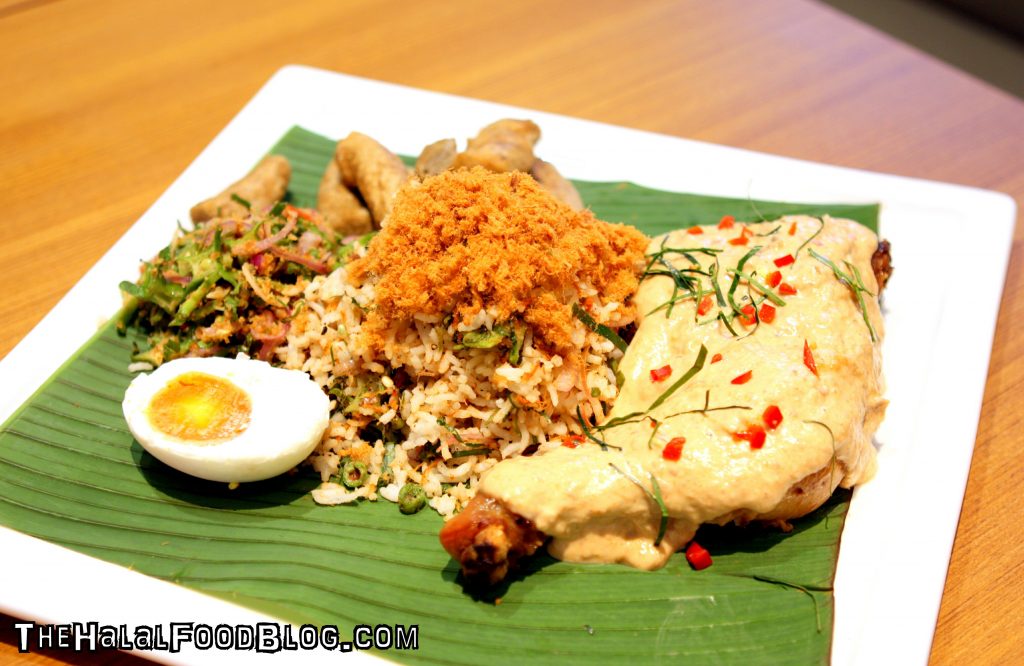 Did you know – I've NEVER had Nasi Ulam before this. I mean, I've seen it on a few menus before (in Malaysia I mean) and I've always been intrigued as to how it'd taste like. But of course, I'd never ordered it before.
Well, I can now safely say that I've tried Nasi Ulam and I have to say that I quite like it! Well, this version anyways.
So Nyonya Nasi Ulam is one of those dishes that has several components that make up the whole dish. The version at Sepiring is extra interesting because they add a few parts that are pretty unique I guess and make the dish a whole lot more appealing.
First up is the actual Nasi Ulam itself which is essentially rice mixed-up with various herbs and vegetables for a little bit of an edge. 'Ulam' actually translates to 'Salad' if I am not wrong and that's pretty much what this is. But with ingredients like kerisik (dry-toasted coconut), onions, long beans and kacang botor (wing bean) in there, you can be assured of a super flavourful serving. There's even an extra serving of Ulam on the side which was definitely welcome.
Accompanying the Nasi Ulam was the Sepiring take on Ayam Percik. A tender and succulent quarter chicken dressed with a tasty Percik sauce. Not the typical Ayam Percik that you have in your minds I'm sure but still a good pairing with the Nasi Ulam for sure.
There's also Salted Egg on the side which is always a welcome addition at our table but an interesting appearance by some Keropok Lekor! Best enjoyed while it's hot! (Psssst can also order the Keropok Lekor as a side order!)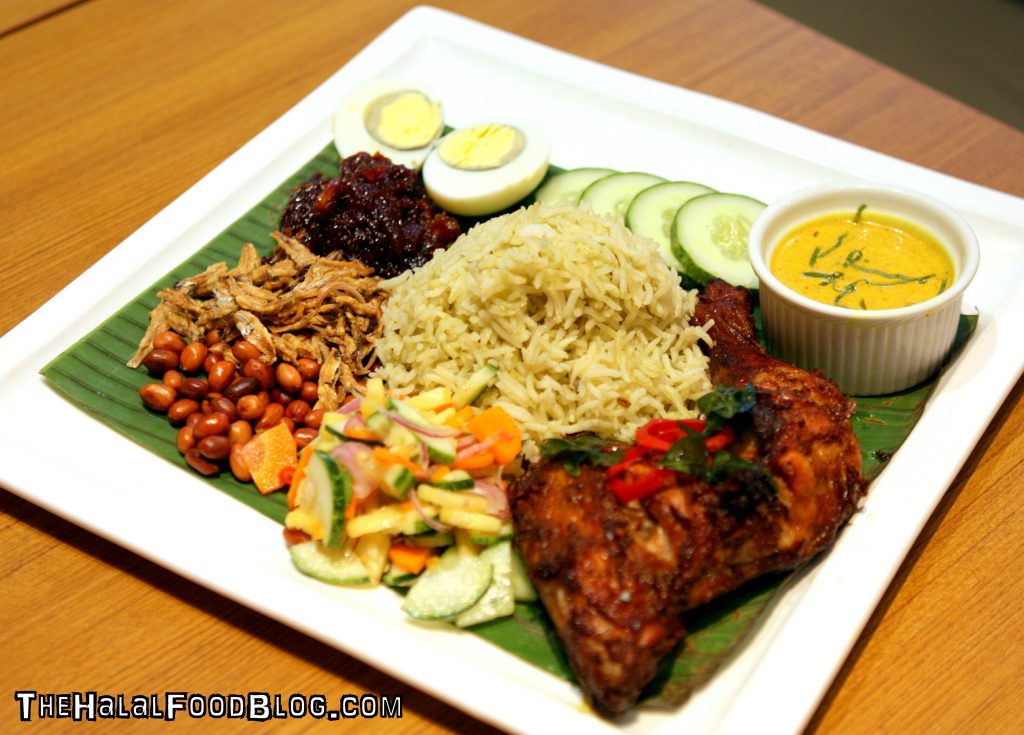 I actually see this dish as the Sepiring version of Nasi Lemak in a lot of way. Okay lah, maybe closer to Nasi Lemak Berlauk which is very popular in Malaysia. After all, Sepiring offers uniquely Malaysian flavours right?
Well, call it anything you want – as long as it's sedap, no problem! LOL
Quite a wide array of components for this dish as well! You've got fluffy and fragrant Pandan coconut milk rice (very much like Nasi Lemak right!) with the usual must-haves like Ikan Bilis, kacang, cucumber slices, hard-boiled egg ,acar (pickled veg) and some really good Sambal.
There's also a serving of Rendang Kunyit sauce on the side too. This one DEFINITELY packs a punch in the flavour department and although it's not something you'd have along with a serving of Nasi Lemak, it definitely does add to the dish.
But I really can't stop thinking about that Ayam Goreng Berempah!
Nice, crisp and brimming with flavour is the tender chicken served with the Nasi Pandan with Ayam Berempah. A total win and the star of the dish. Deep-fried goodness!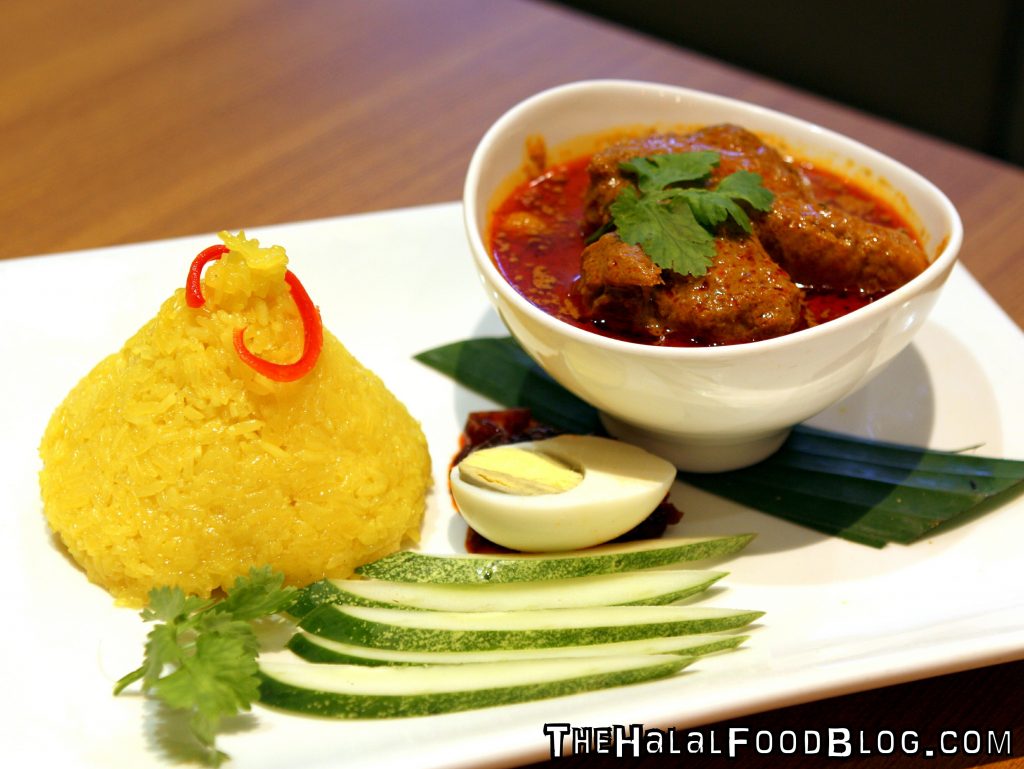 Here's one that is definitely traditional and makes me think of something we'd normally have on special occasions in most cases. Except that now, we don't have to wait for a special occasion LOL we can just pop in to Sepiring!
Nasi Kunyit aka Pulut Kuning is glutinous rice and something we'd normally see as something traditional at celebrations like birthdays and weddings/engagements etc. The Pulut Kuning is normally accompanied with a (red) hard-boiled egg but when we get home confirmed pus chop gonna cook some curry to enjoy with the pulut!
At my house, it was Beef Curry (if we really wanna go traditional) but it can be any curry including Chicken Curry like the version at Sepiring of course. And my what a curry it is! Spicy and full of rich flavour thanks to the spices and the coconut milk plus tender chicken as well.
The curry obviously goes well with the Nasi Kunyit but it's so good that I wish they'd give diners the option to perhaps enjoy the curry with white rice or maybe even some bread for those who may not be partial to Nasi Kunyit maybe?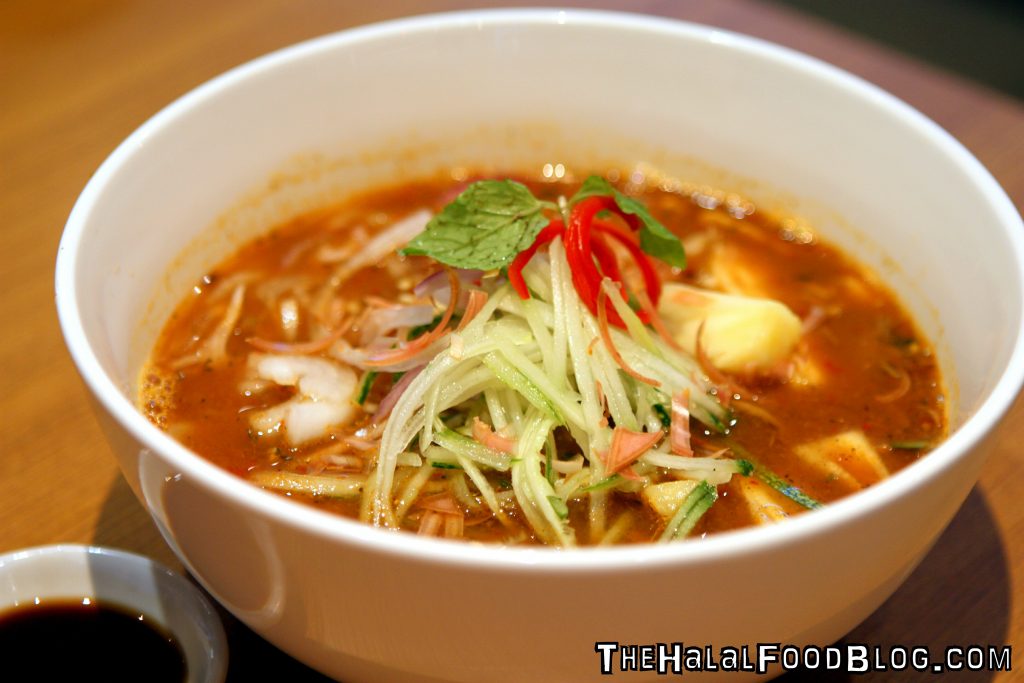 Just like the Penang Rojak, this is another dish we were familiar with – the Penang Assam Laksa.
Thick and chewy rice noodles bathe in a very flavourful sour-spicy fish broth along with shredded Mackerel, onions and ginger flower among other things. You'd be hard-pressed to resist the tangy and spicy broth that makes you wanna just keep going back mouthful after mouthful!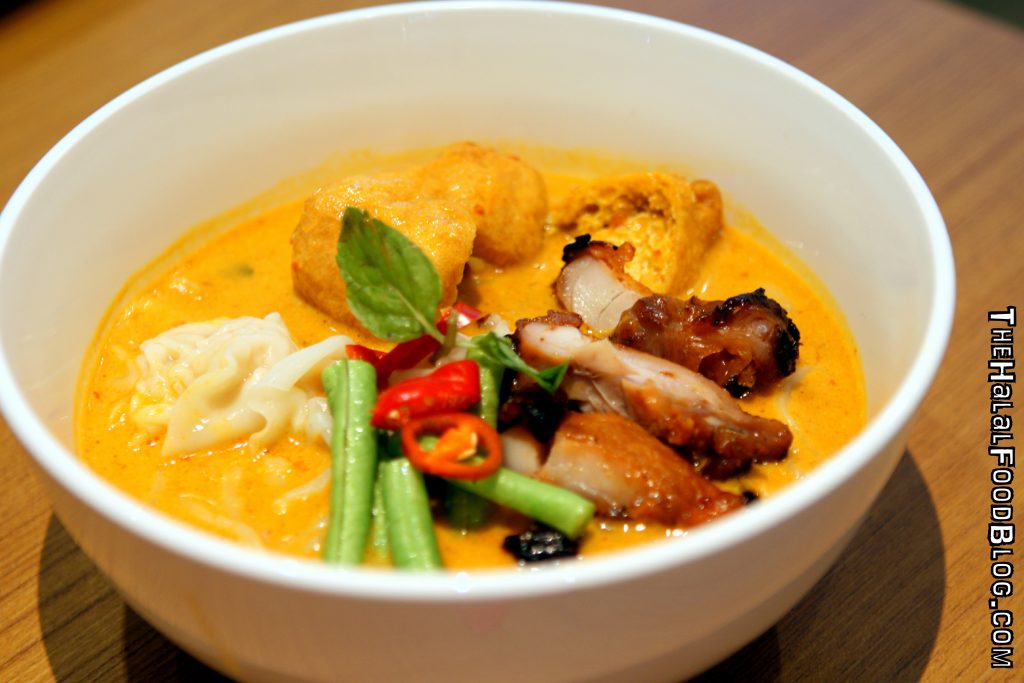 In case Assam Laksa is not your thing, they've got other choices on the menu too like the Curry Laksa.
Shanghai Noodles (which are a little thinner than your average Laksa noodles) served with a rich, creamy curry and including barbecued chicken, tau pok and shrimp dumplings along as well.
The curry broth was full of rich coconut-y goodness mixed in with all the spices. I didn't quite like the shrimp dumplings which I felt lacked flavour and bite but the barbecued chicken is power to the max!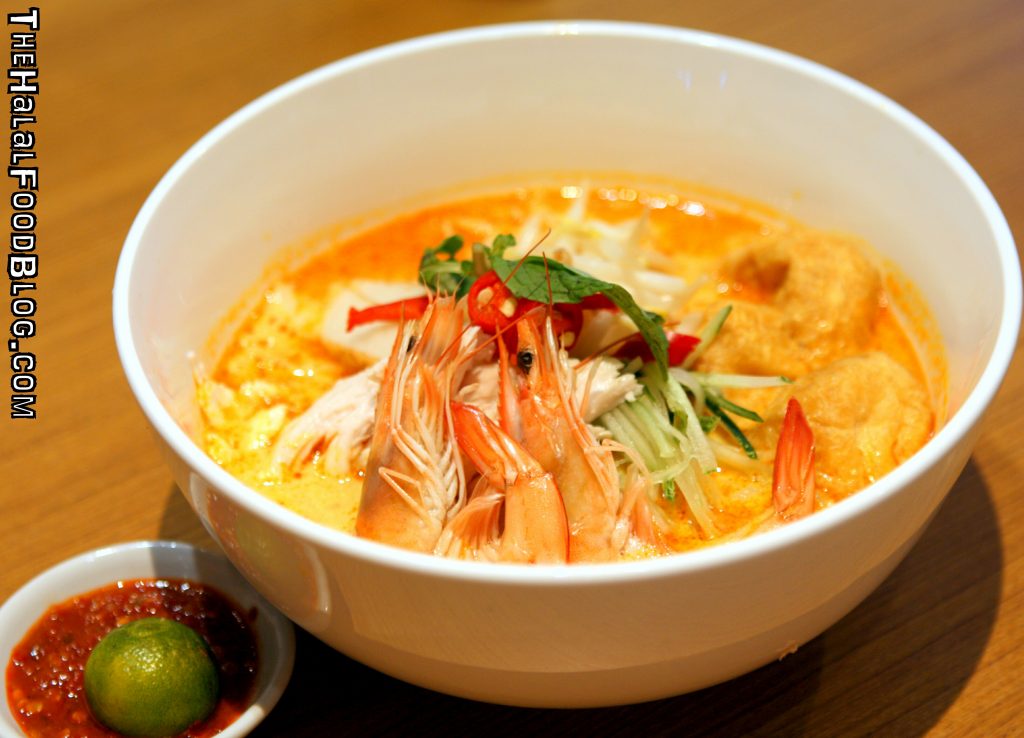 And rounding off all the Laksa we had was the Nyonya Laksa.
At first glance, a lot of people would probably say that this is closest to the version we are used to in Singapore but there are definitely differences for sure. I find that the coconut milk based broth was a little thicker than the version we might find in SG (which was very welcome) and the noodles are a little thicker and firmer too resulting in a nice bite.
Usual goodies like tau pok, shredded steamed chicken and big prawns are present and accounted for to be enjoyed with this famous dish but a very interesting accompaniment – Sambal Belachan!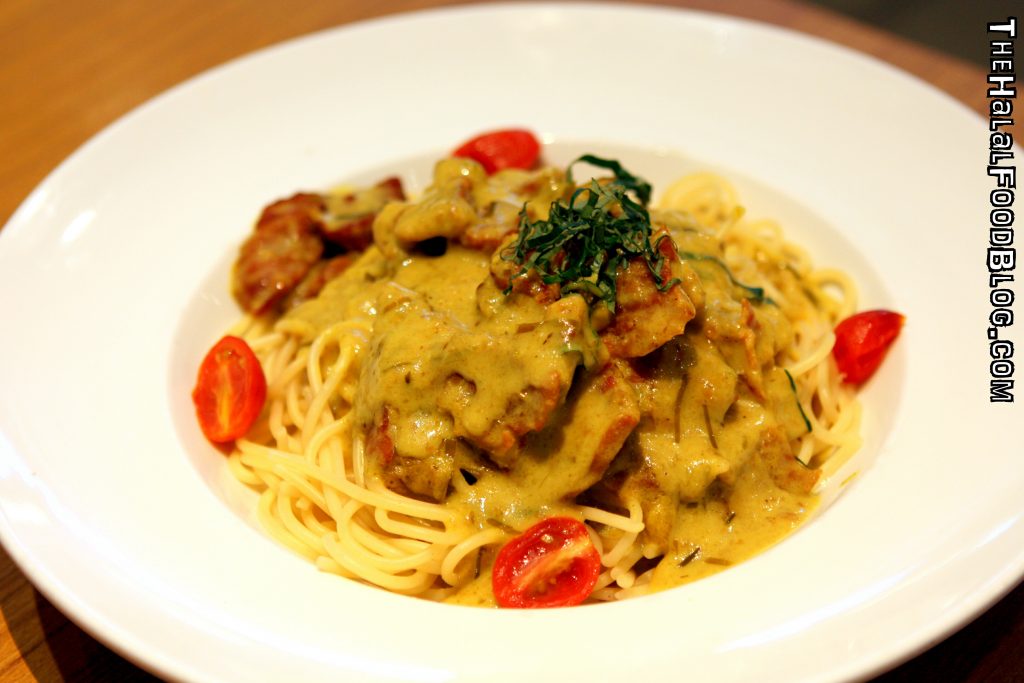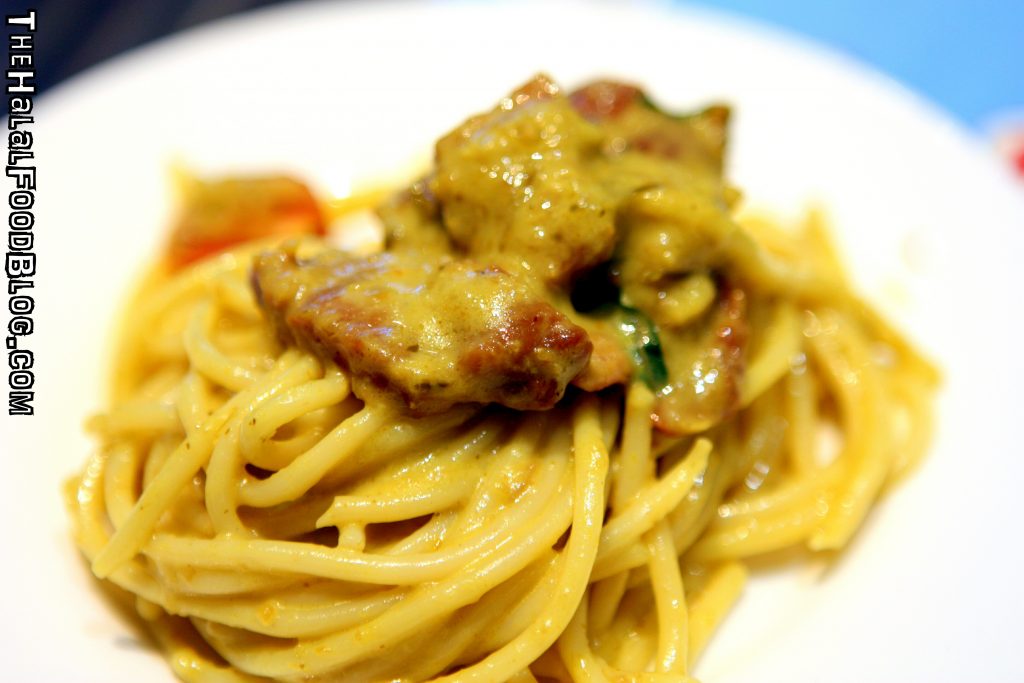 After that trio of Laksa dishes, we come to one of the pasta dishes available on the menu at Sepiring and even the pasta here has a uniquely Malaysian twist to it.
It's listed on the menu as 'Spicy Smoked Beef Pasta' but we think the Malay name gives you a better idea of the power that is about to be unleashed – Daging Salai Lemak Chili Api Pasta!!
Spaghetti that is served with a Lemak Chili Api sauce and topped with bite-sized pieces of smoked beef (aka daging salai) how can you possibly resist something that sounds so awesome right! The beef was really good but the flavour of the Lemak Chili Api really stole the show! If you love this kind of fusion style dishes then this is definitely highly recommended!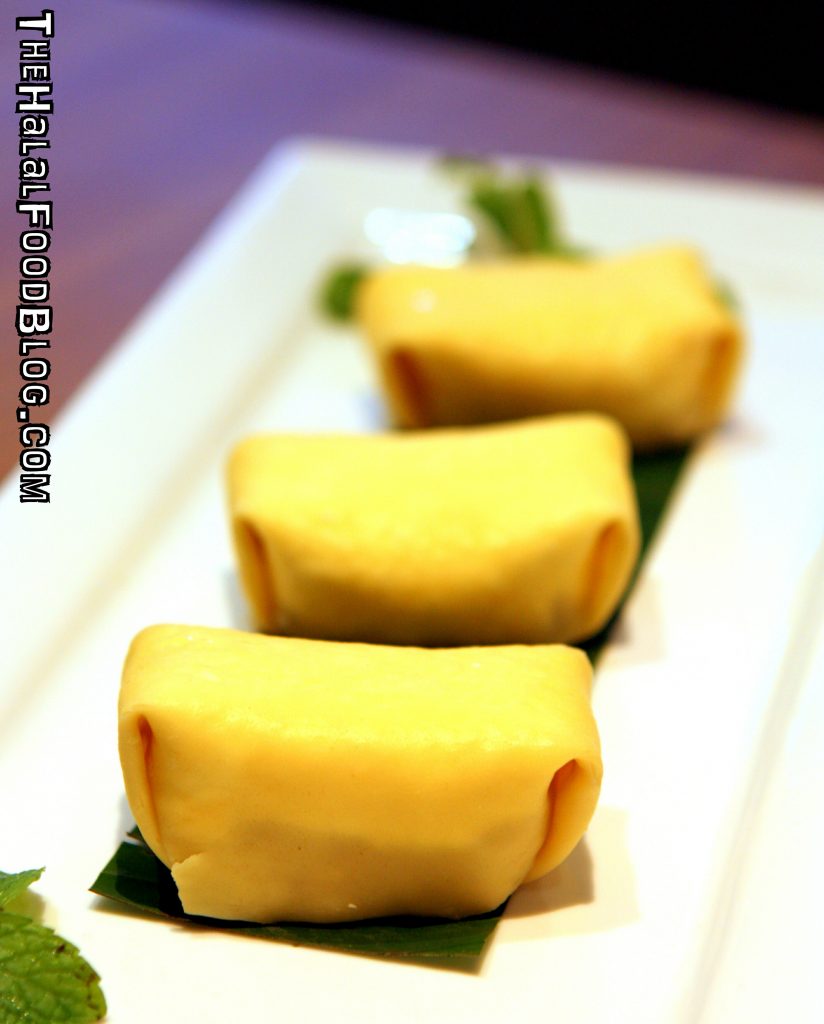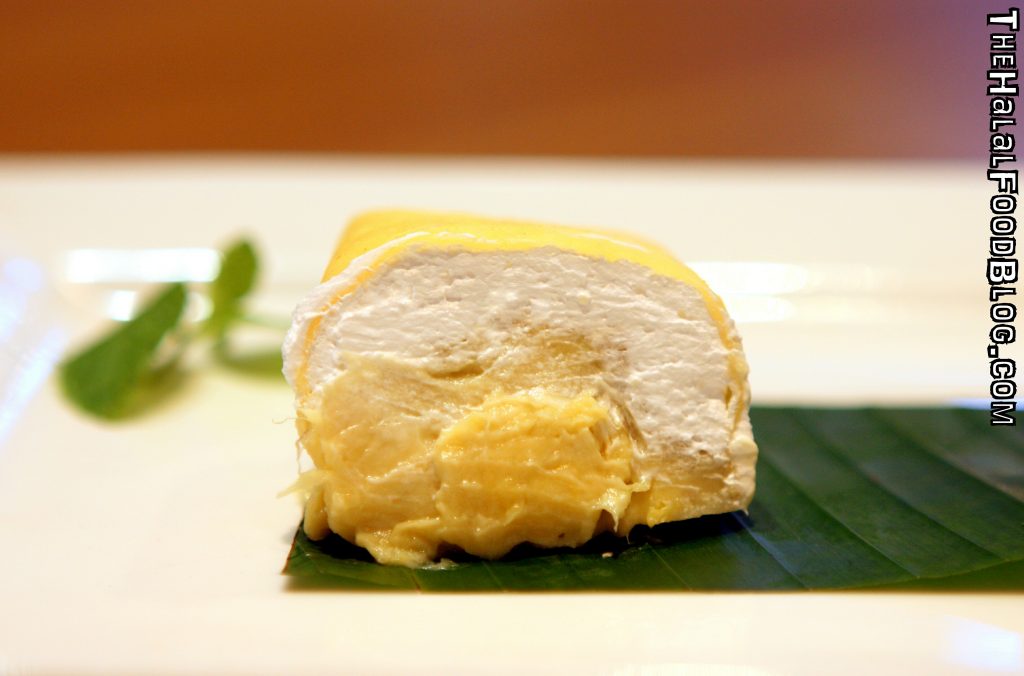 THIS ONE IS A MUST HAVE!! MUST HAVE!!!!!!!
Is it a default that anything with Durian is a must-have? LOL Actually no leh. We've had some desserts in the past involving Durian that were not exactly very good but this one is definitely under the 'sedap giler' category.
A generous serving of fresh, pure Durian pulp with some whipped cream all within this ultra-thin crepe. One bite and you're definitely gonna be hooked. There are 3 in a serving but I think confirmed not enough and you're gonna wanna order more! LOL
Here's an interesting fact – did you know that the super thin crepes are so special that there is one guy who's sole job is just to make the crepes? That's it – 100% commitment to making sure that only the best crepes are available for this awesome dessert!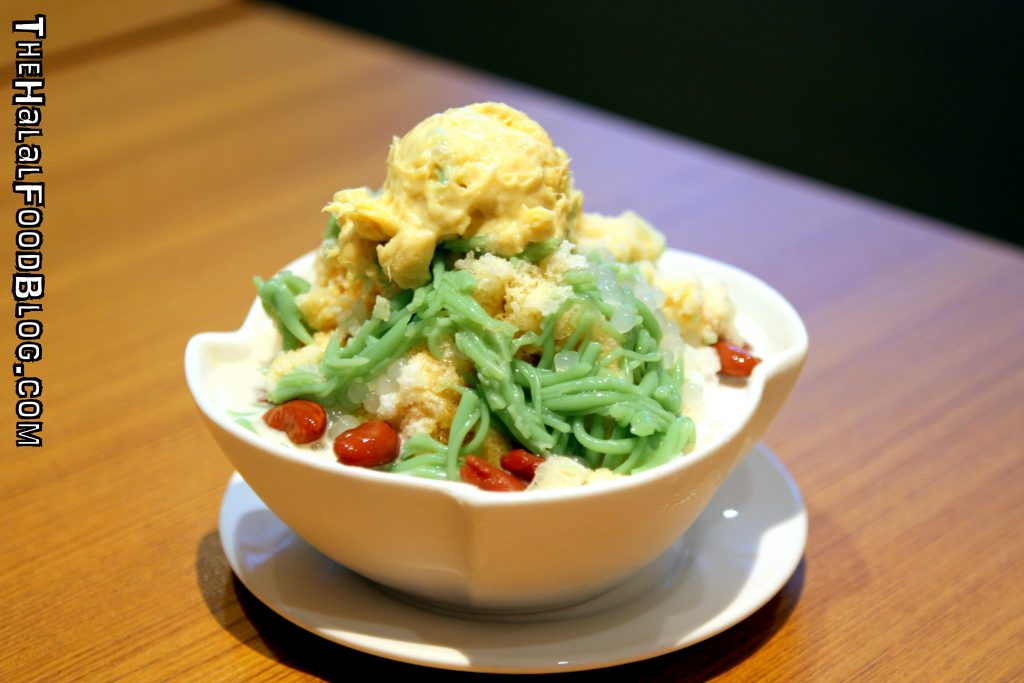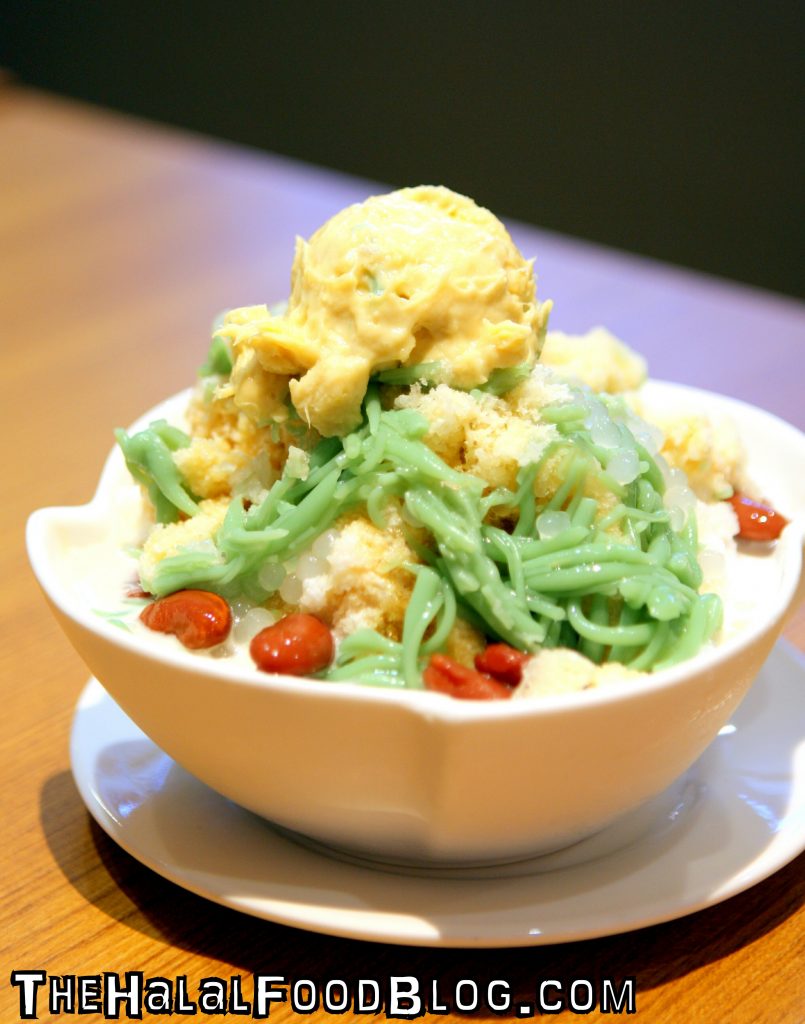 And speaking of Durian, here's a classic dessert featuring more of our favourite fruit!
Cendol is definitely a familiar fave with a lot of people and it's definitely level up when they add a serving of Durian on top. And remember – we're talking about the real deal fresh and pure Durian here okay!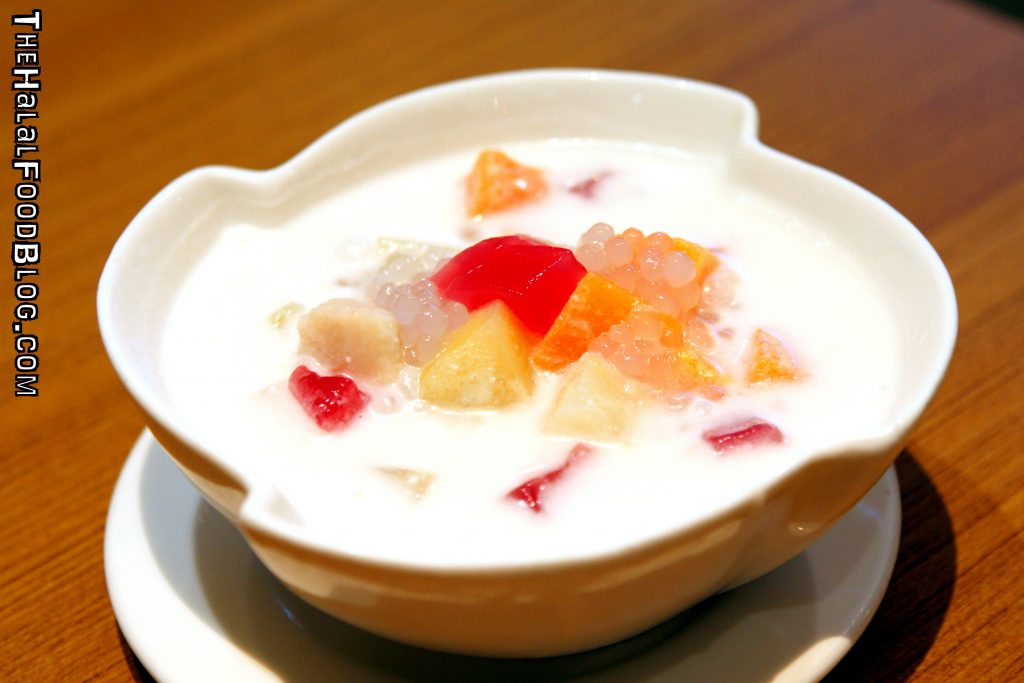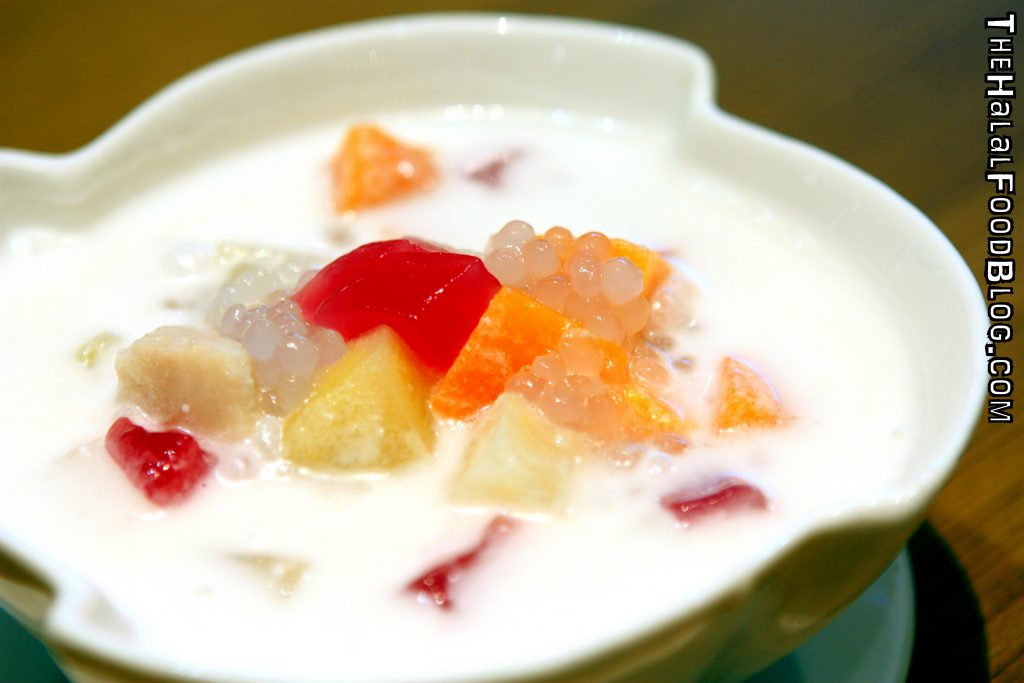 There are plenty of other dishes to tempt you of course. The line-up includes ABC (Air Batu Campur), Sago Cendol, Mango Mountain, Pulut Hitam with Tong Yuen (Glutinous balls with fillings) and also Herbal Treasure Soup (pretty much like Cheng Tng aka Cikong).
Let's not forget the Bubur Cha Cha that comes highly recommended and with good reason too.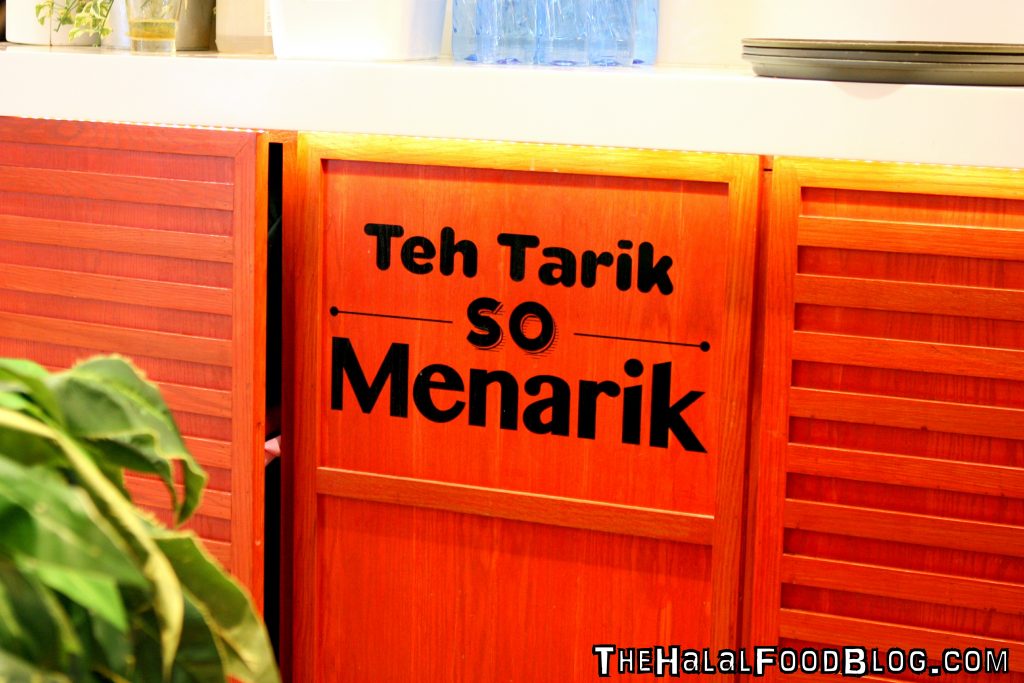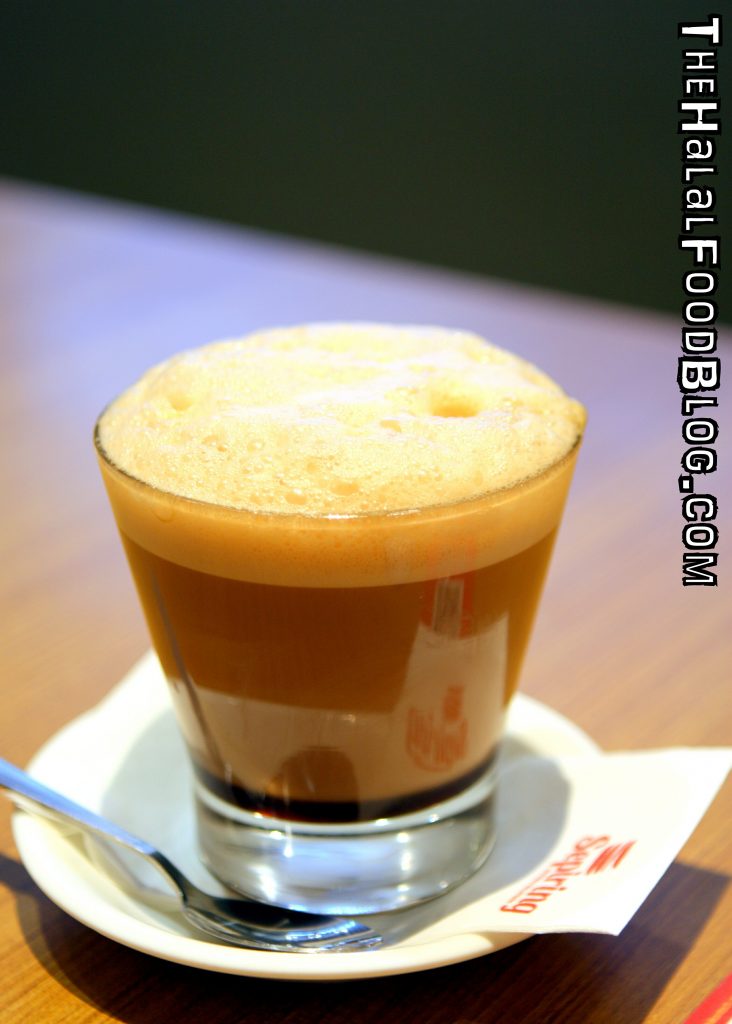 To wash it all down, you've got a great selection of both chilled and hot beverages to choose from. We had 2 hot drinks in an attempt to chillax after that gigantic feast!
First up was the Malaysian Pulled Tea (aka Teh Tarik) with a nice frothy crown. Interestingly, they add some (just a little bit) palm sugar for a little extra sweetness!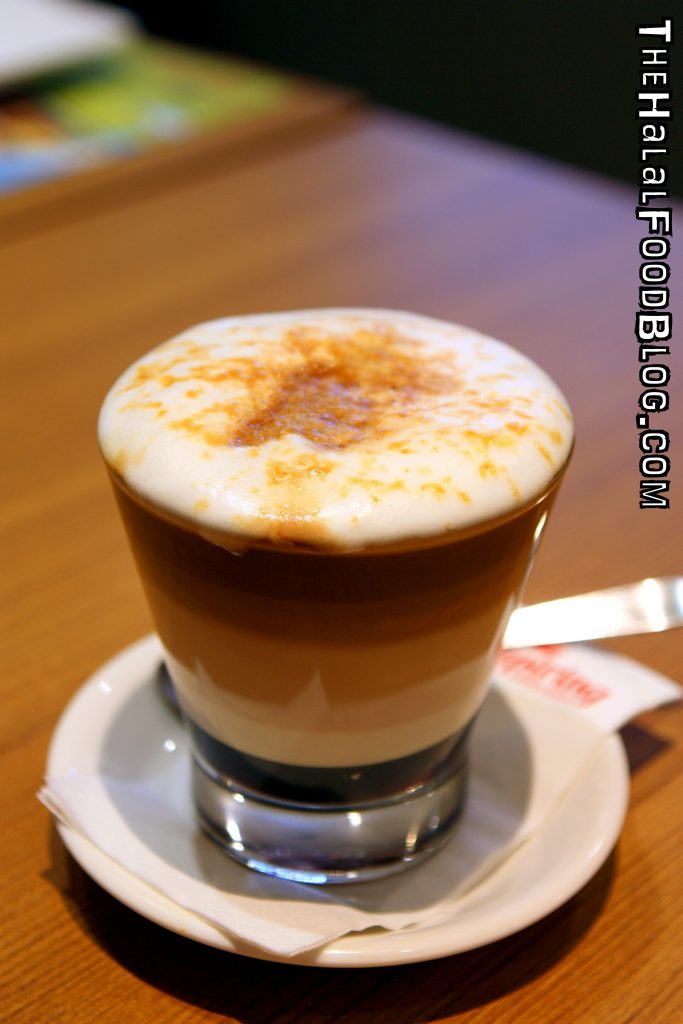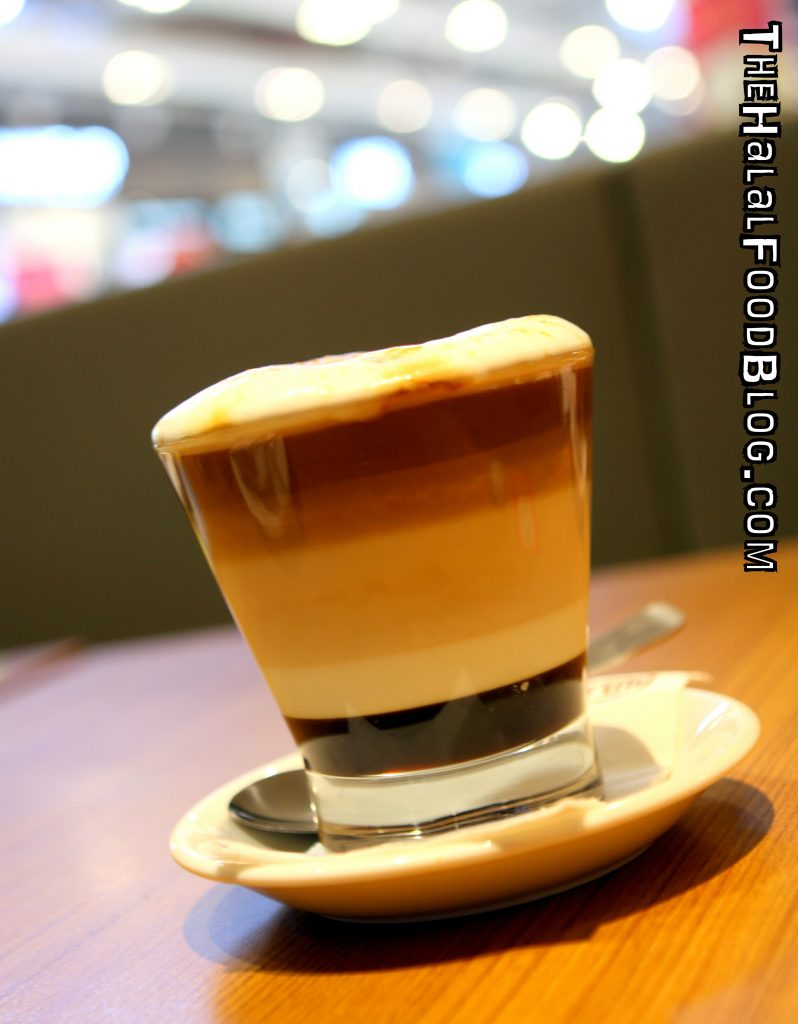 Here's a personal favourite of mine and I actually find the version at Sepiring very pretty!
The Gula Melaka Latte is a 3-Layer Coffee including a nice generous layer of Gula Melaka (aka Coconut Palm Sugar) along with the milk and coffee which all mix very well. Definitely something to help you sit back and relax and digest that delicious meal you just had.
With more than 25 authentic Malaysian dishes to enjoy at Sepiring, from starters to desserts, you're spoiled for choice for sure. This is a great place to head if you're looking to enjoy some traditional flavours (sometimes with a twist) in a really comfortable ambiance. Sepiring is certified Halal by JAKIM and indeed truly lives up to its name as a 'Uniquely Malaysian' eatery!
Plus, with 4 outlets spread across Kuala Lumpur, it's a breeze to make plans to head down!
(We enjoyed our feast at the Mid Valley Megamall outlet by the way)
Special thanks to the team from Sepiring and The Chicken Rice Shop Group for hosting us!
4 outlets across Kuala Lumpur
www.sepiring.com.my
Facebook: www.facebook.com/SepiringUniquelyMalaysian
Instagram: @sepiring_malaysia
All information (including prices, availability of item on menu and Halal status of establishment) are accurate at the time of posting. All photos used in this site are property of The Halal Food Blog unless stated otherwise.