As always, we're always on the lookout for sedap makan and that includes when we travel too as you all very well know by now LOL
Even a short trip yields many interesting finds and a couple of weeks ago, I found myself in the lucky position of being invited to sample some pretty interesting makan at some pretty interesting makan places all thanks to The Chicken Rice Shop Group!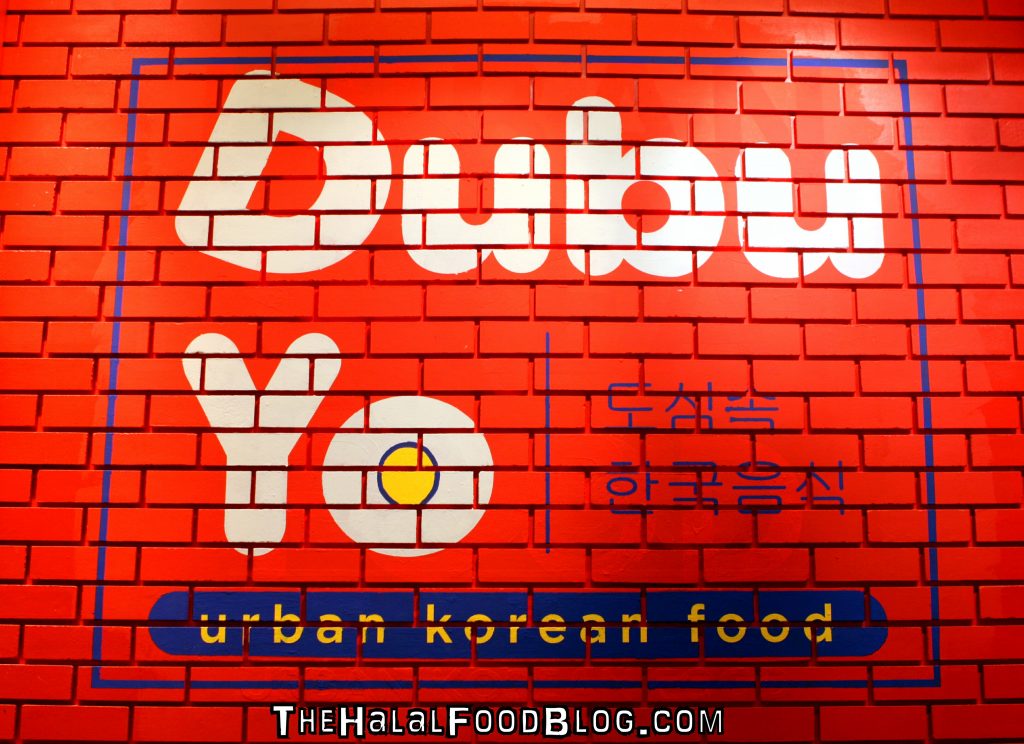 One of the makan places I had the pleasure of dining at was DubuYo – famed for its wide array of urban Korean food that was guaranteed to make you go "Daebak!"
One of the best things about visiting Malaysia is that we can find almost any type of cuisine we feel like having. Yeah sure, that's starting to be the case in Singapore too now but in the case of DubuYo, this is a place with the widest range of Korean food we've come across so far!
When in Singapore, we know exactly where to go for our favourite Korean food. But when in KL, this is now the place on our list!
And because the menu is so extensive, I had a hard time deciding where to start so I guess we're going to start with some of the noodle dishes.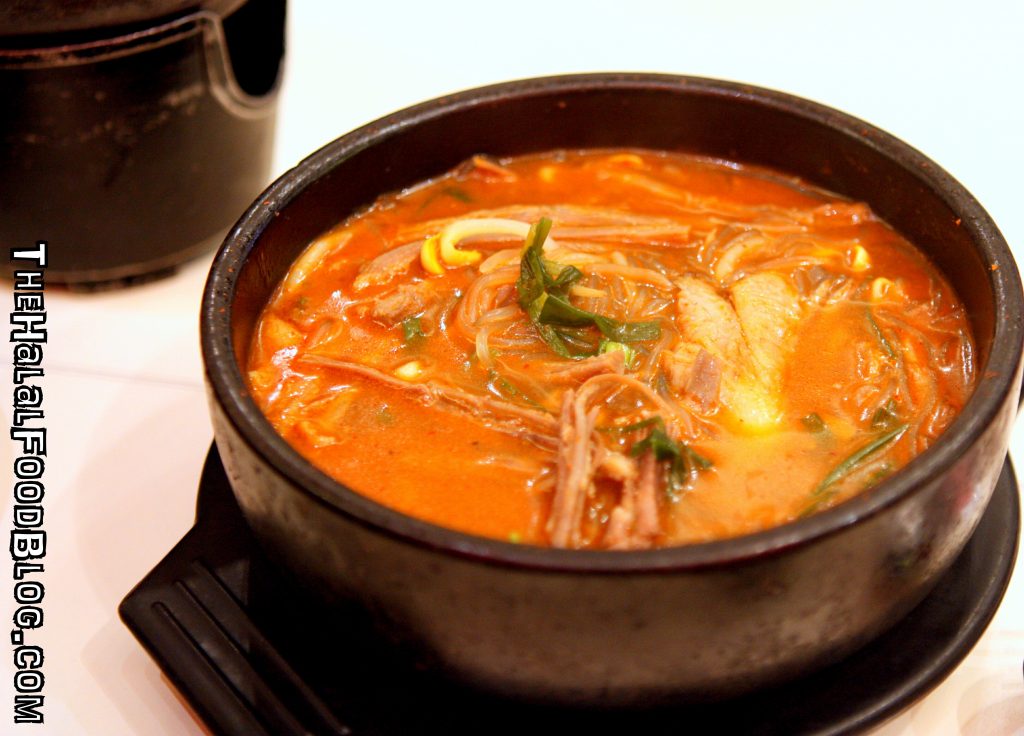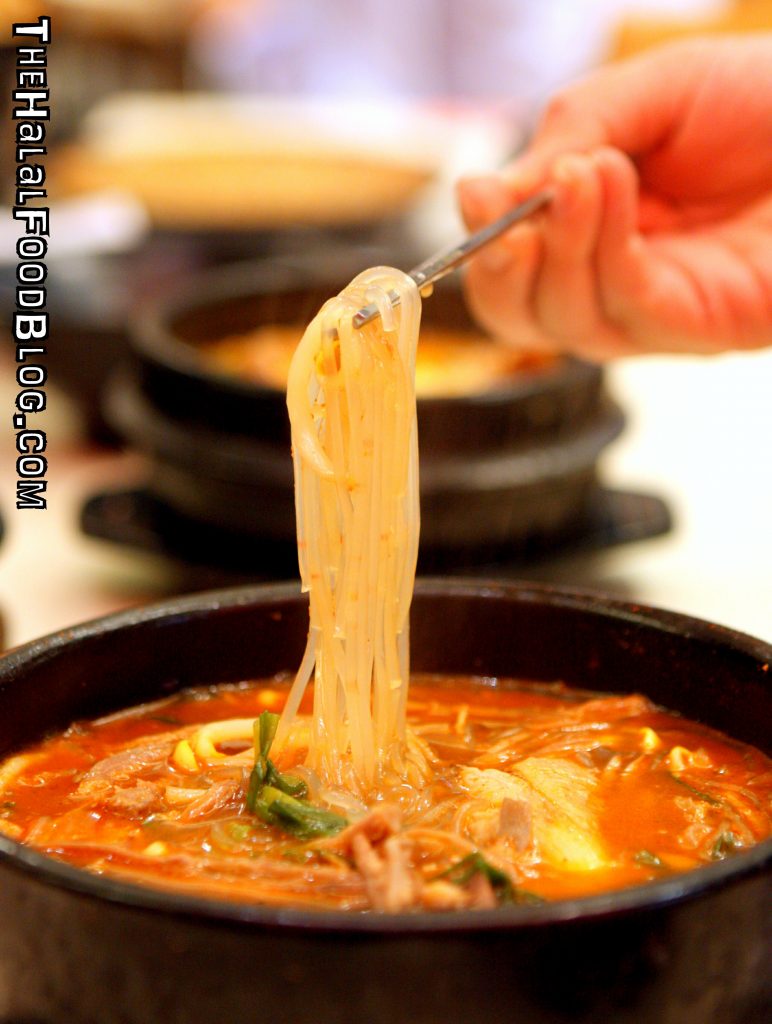 First up was the Yukgaejang (육개장) – a spicy beef soup dish that packed a big punch in the flavour department for sure!
We're talking about a spicy and sour beef broth that has all sorts of goodies in it including beef, veggies and a hearty serving of glass noodles. Best enjoyed while steaming hot and slurped for maximum level enjoyment. When people keep saying that Korean food is "soul food", this is a good example!
You could order this ala carte for RM19.60 but trust us and take the set for RM21.90 which also includes a serving of 3 Banchan (side dishes). A little more on that later in the post.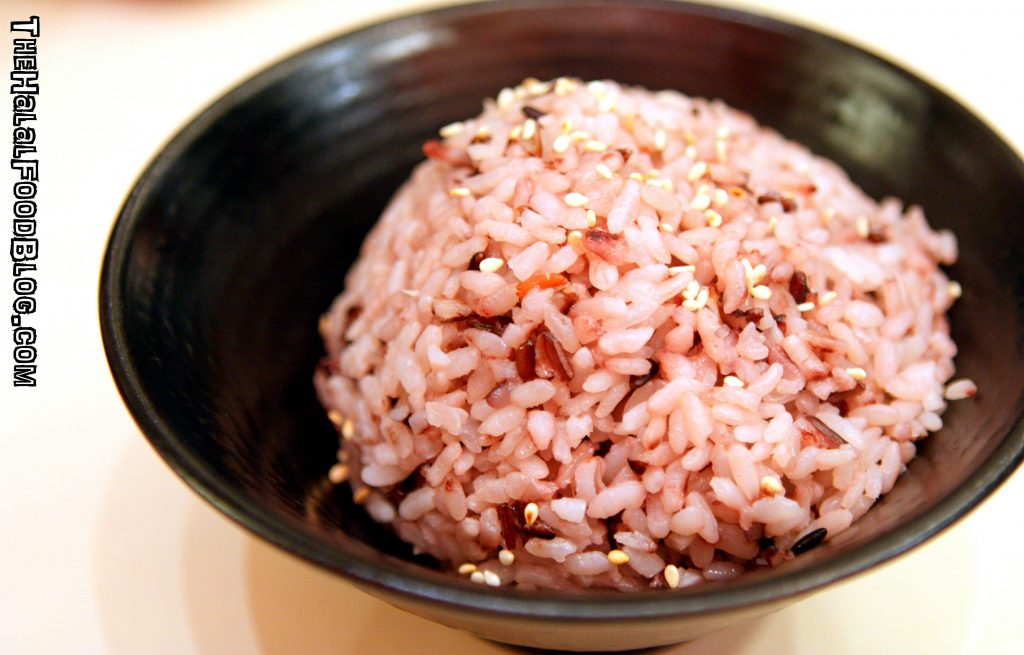 Jigae is basically a stew and you'll find a few different varieties on the menu at DubuYo. One of the things I learned (and totally agree with) from Korean food is that you should almost always add some cheese to up the level LOL!
So I tried the Cheese Soondubu Jigae and went with the Beef version. You could also go with the Chicken or Seafood version and still enjoy this cheesy good stew. You could also choose to top-up a little to add some extra veggies or even some glass noodles but an order of the set also gets you a serving of DubuYo Rice which goes very well.
You'll also enjoy the DubuYo Rice in a few other dishes too including the Bibimbap which we'll feature a little later.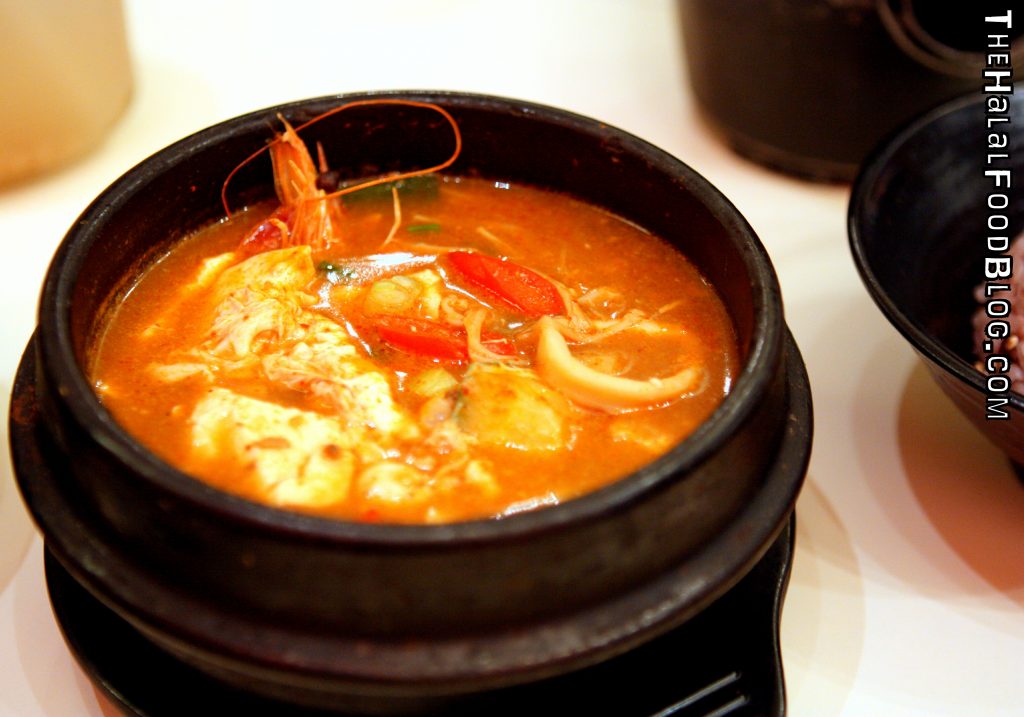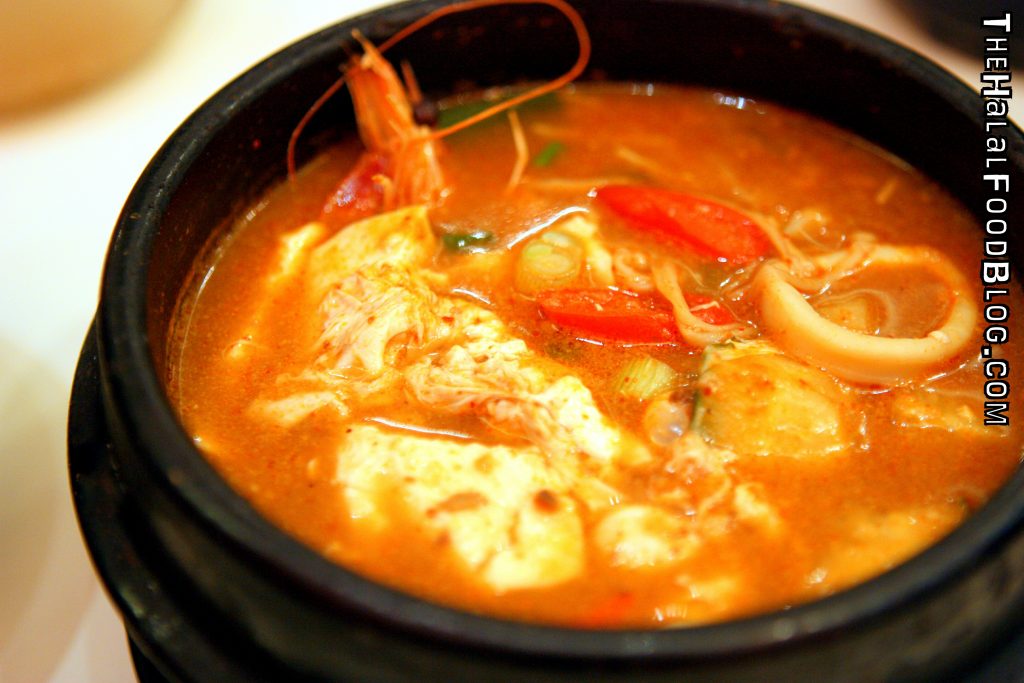 Here's another type of Jigae (aka stew in case you missed it the first time) that's a bit different from your average. Doenjang Jigae (된장찌개) is actually a type of Jigae that has a fermented bean paste incorporated during cooking. It's pretty much soy beans and salt that is fermented and I guess the closest thing that comes to mind is kinda like a 'Tau Chio' type deal but the flavour is a bit different from that.
Anyways, needless to say that it's still packo full of flavour and still has a bit of that spicy kick you expect from Korean food. We had the Seafood version which had prawns, squid, some veggies and egg in there.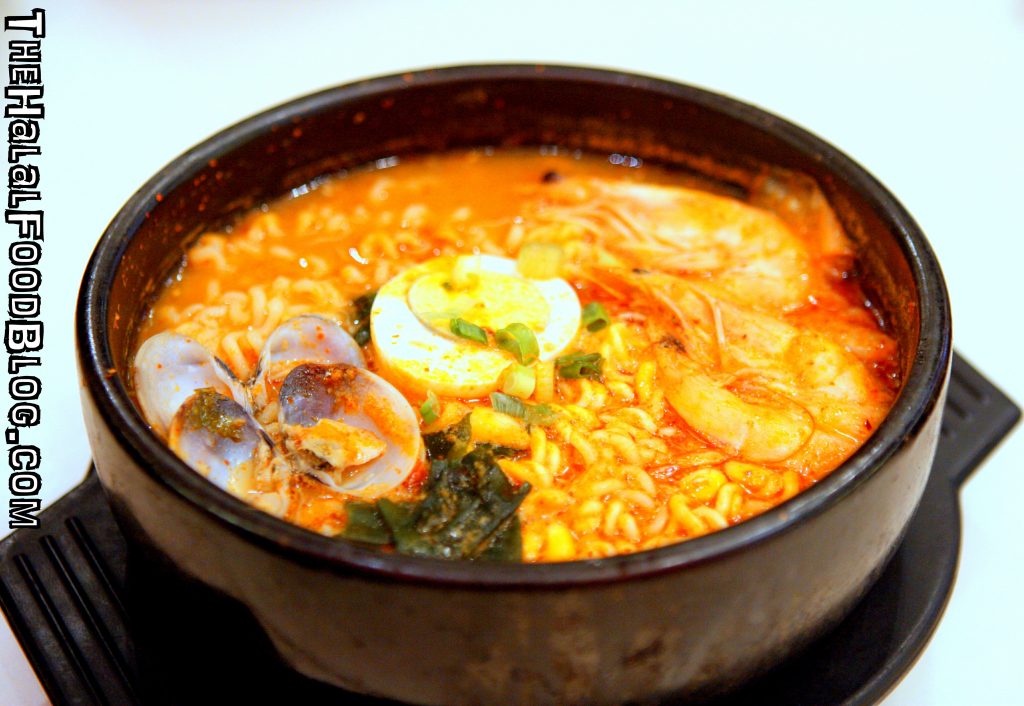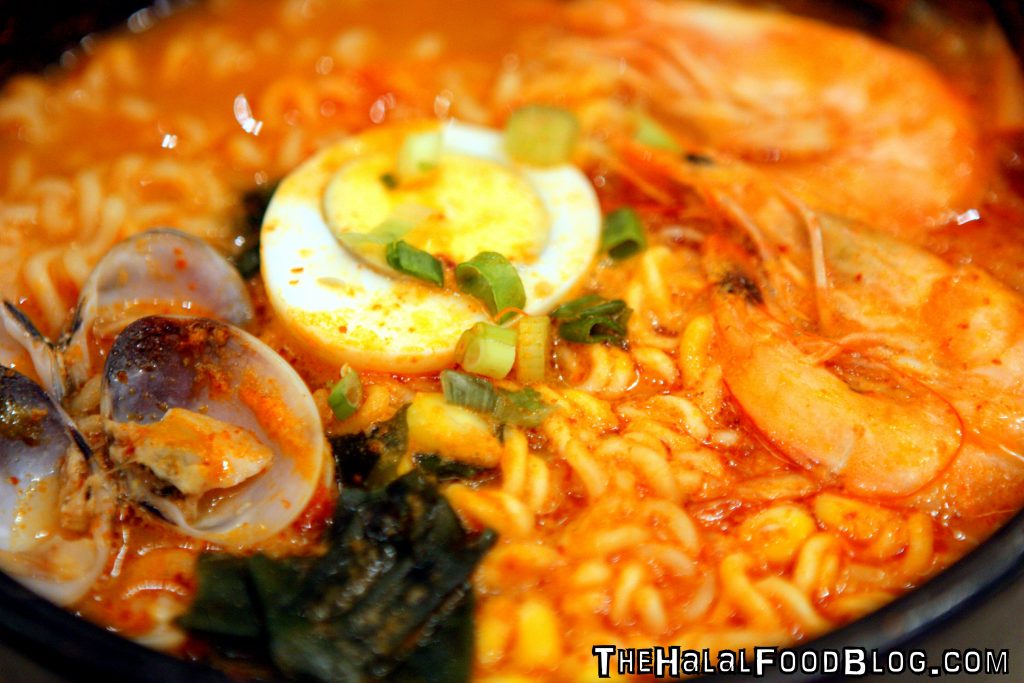 When I think of Korean food, one of the MUST HAVE dishes has got to be some Ramyeon right?
Yeah yeah, Ramyeon or Ramen or Ramyun or whatever else – as long as sedap, call it whatever you want LOL
Tried the Spicy Seafood Ramyeon (라면) which you can choose either Chicken or Beef Broth) and it comes with a whole load of seafood that definitely contributes to the super flavourful dish. A very generous serving of Ramyeon noodles rounds things off!
Now that I think about it, I wish I had asked them if someone could add some cheese to finish the dish off because that would be the absolutely bomb! *slurps*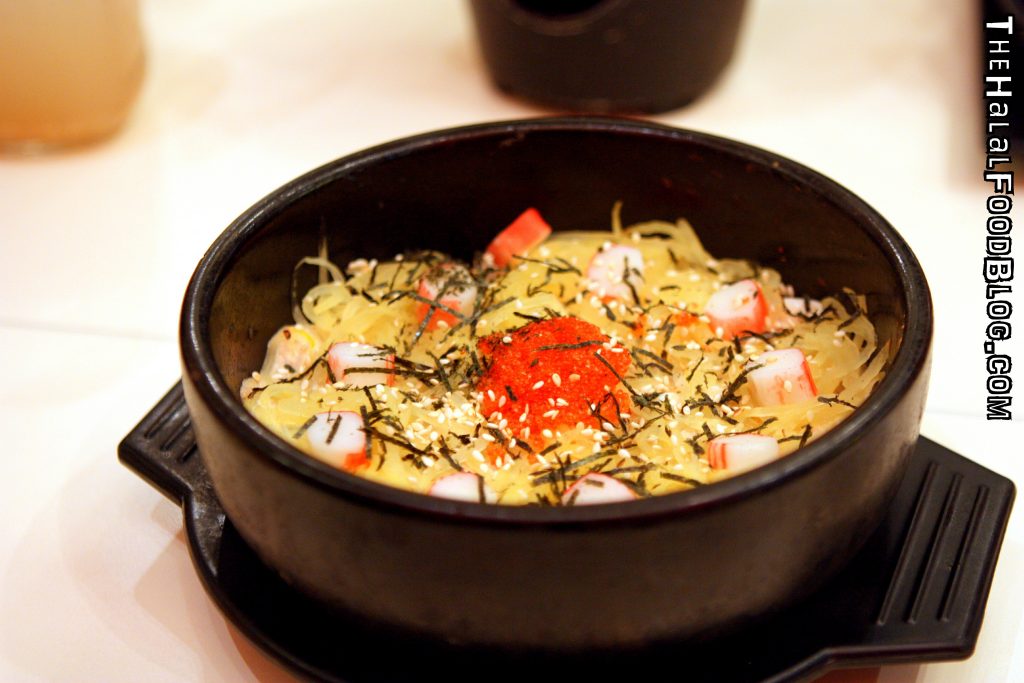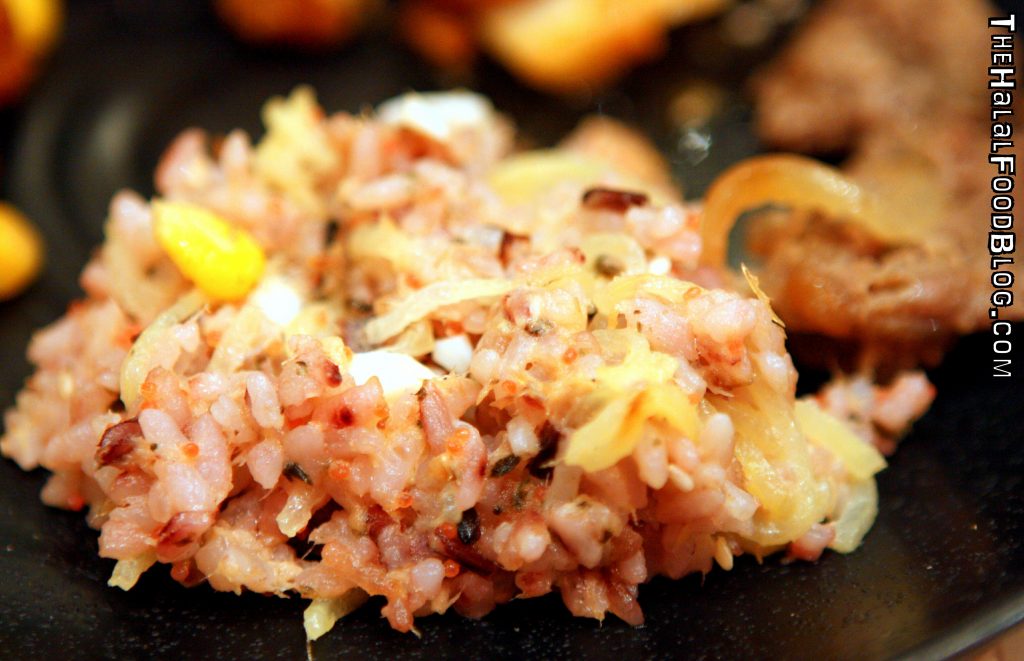 Fans of Bibimbap (비빔밥) can rejoice because they definitely have it on the menu a DubuYo. In fact, quite a few types too!
I tried the Tuna Bibimbap which was really interesting because I'd never really tried any other version other than the typical Dol Sot Bibimbap most of the times I'd had it. Overall it was actually quite nice probably because I always enjoy a nice hot mess like Bibimbap where you mix everything up. All the ingredients actually go together really well here.
And here is where I can see that the DubuYo Rice actually really does make a difference too.
Well, if Tuna is not your thing, you can have the Dol Sot (either Chicken or Beef), Cheese or Vegetable Bibimbap too.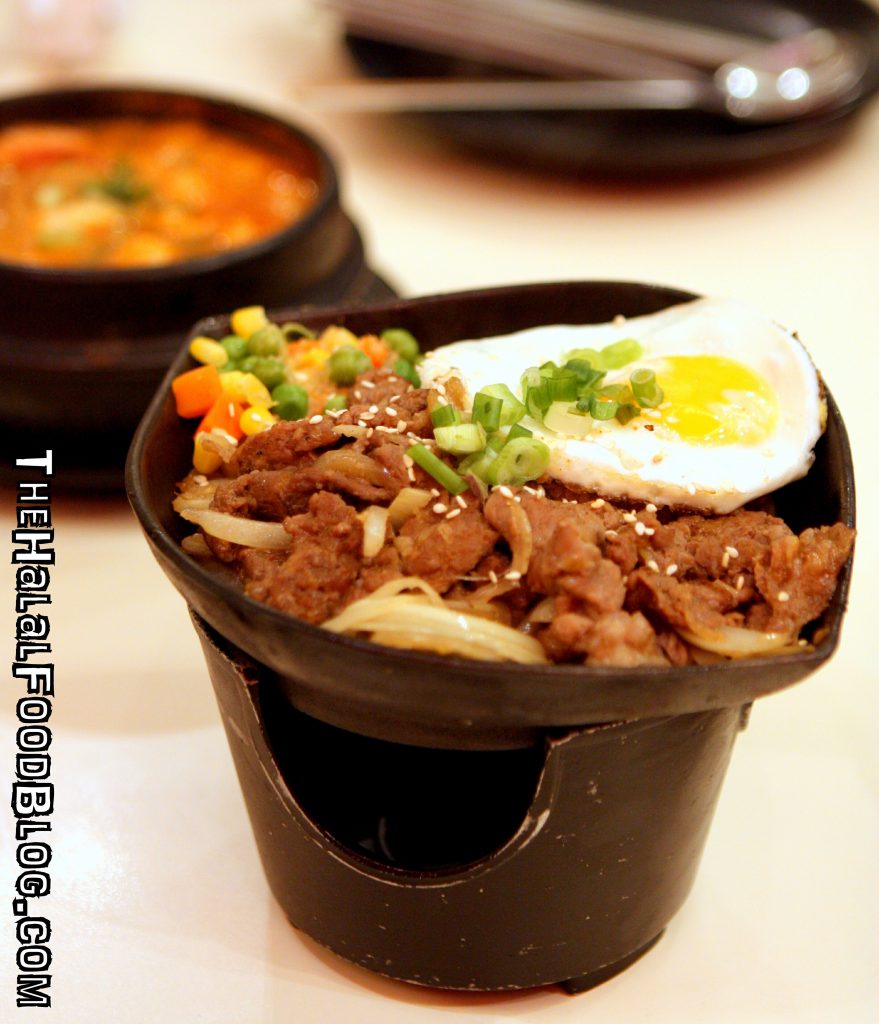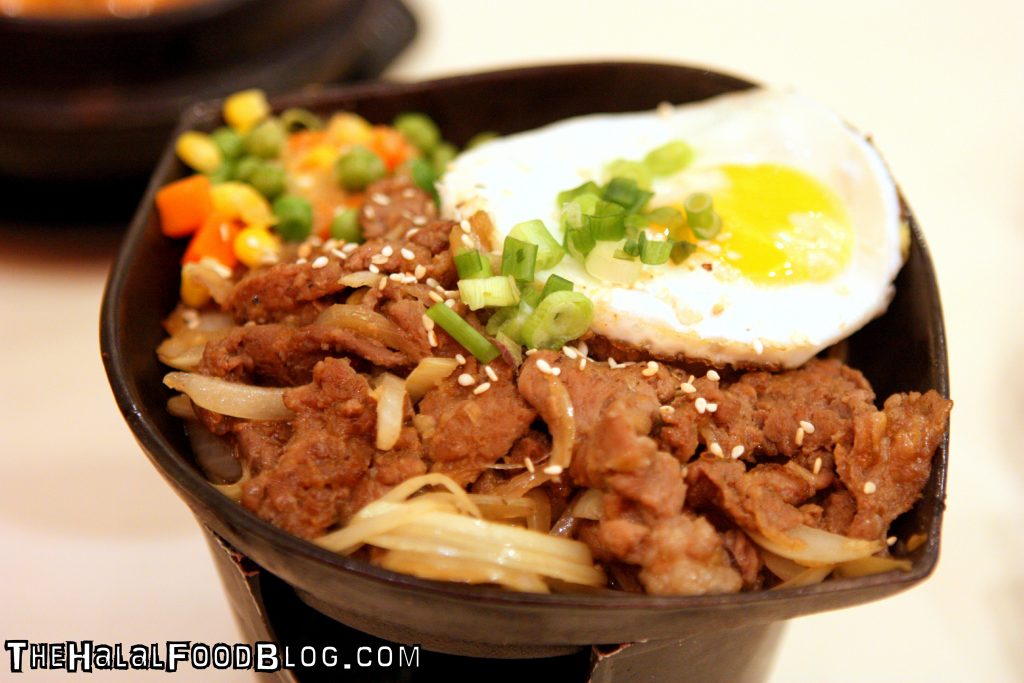 Bulgogi anyone? DubuYo has you covered!
The Honey Garlic Beef Bulogi (막불고기) was unexpectedly good! I say unexpectedly because it's normally the traditional Bulgogi for me especially with that spicy and tangy Kimchi you know what I mean? This is a good example of how you should always try new stuff because you might be pleasantly surprised!
Served up with some veggies and a fried bullseye egg on the side!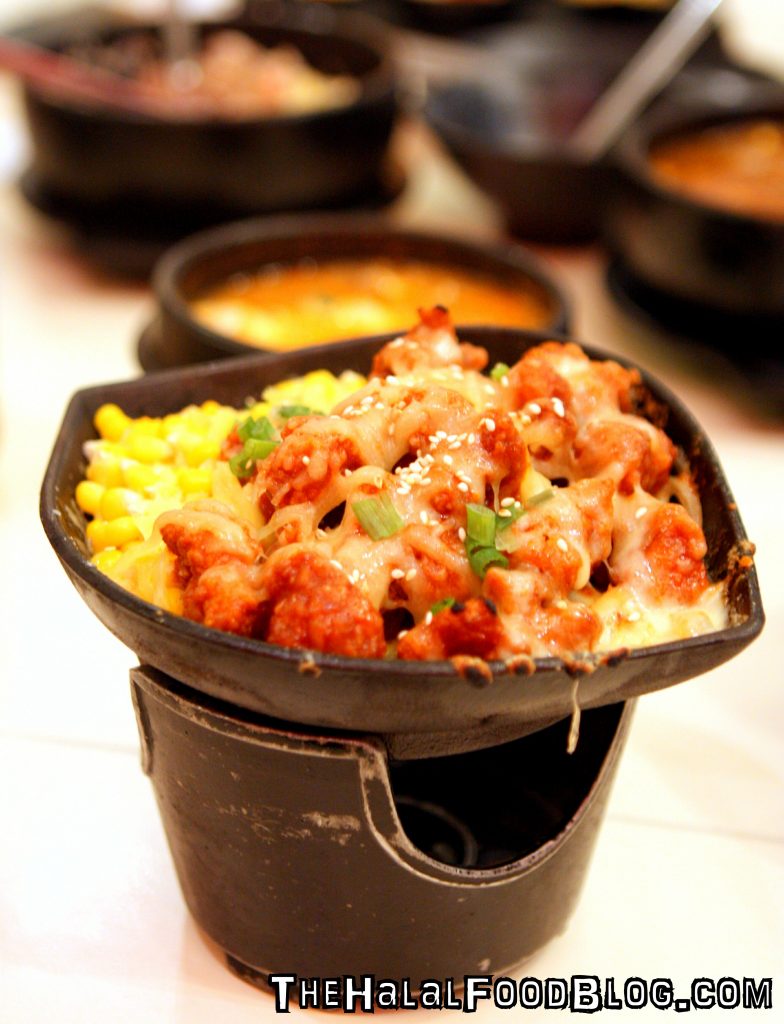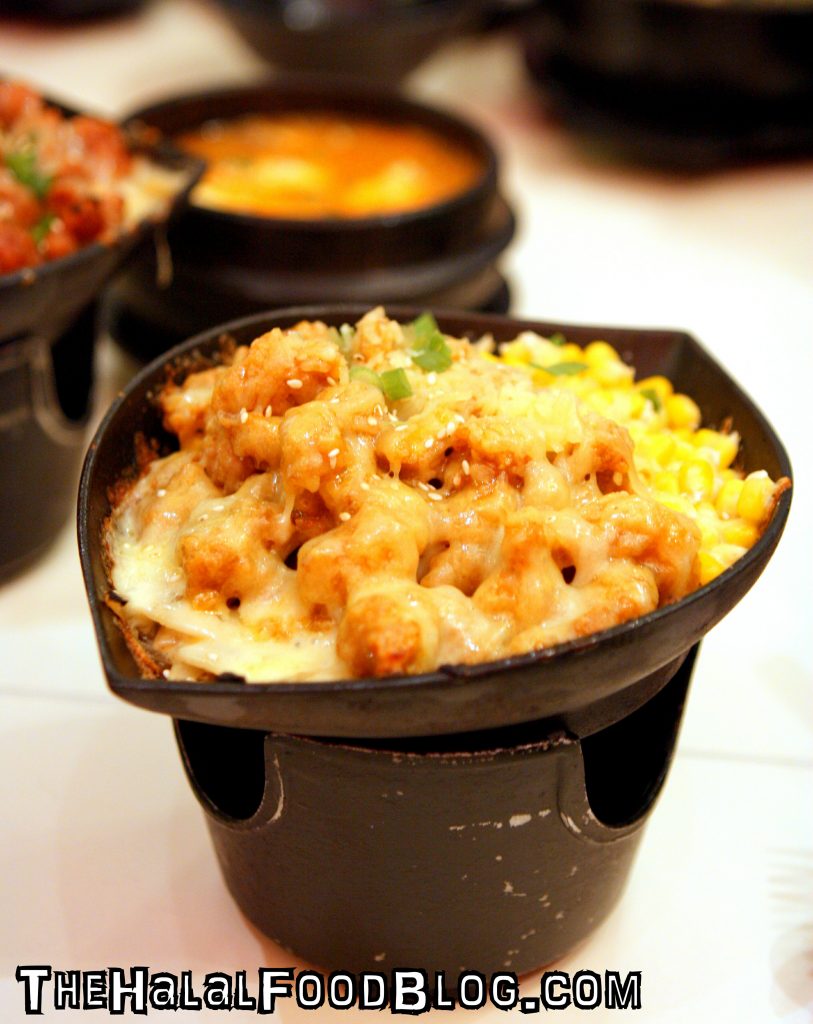 So Chi-Jeu Dak (치즈불닭 aka Fire Chicken) is basically these tasty bite-sized chicken pieces that have been coated and fried before being seasoned and then they get this whole load of cheese melted on them. Sounds (and looks!) awesome right!
We tried 2 versions – the Spicy and the Honey Mustard – and you'll never guess which one came out tops…
Wah! Surprise surprise! In most cases, I think Spicy anything would trump any other flavour most of the time but the Honey Mustard Chi-Jeu Dak was really really power lah!
Maybe it was a combination of the tender chicken pieces and the cheese and how you get an explosion of this great Honey Mustard flavour when you chomp down! Totally unexpected and super power!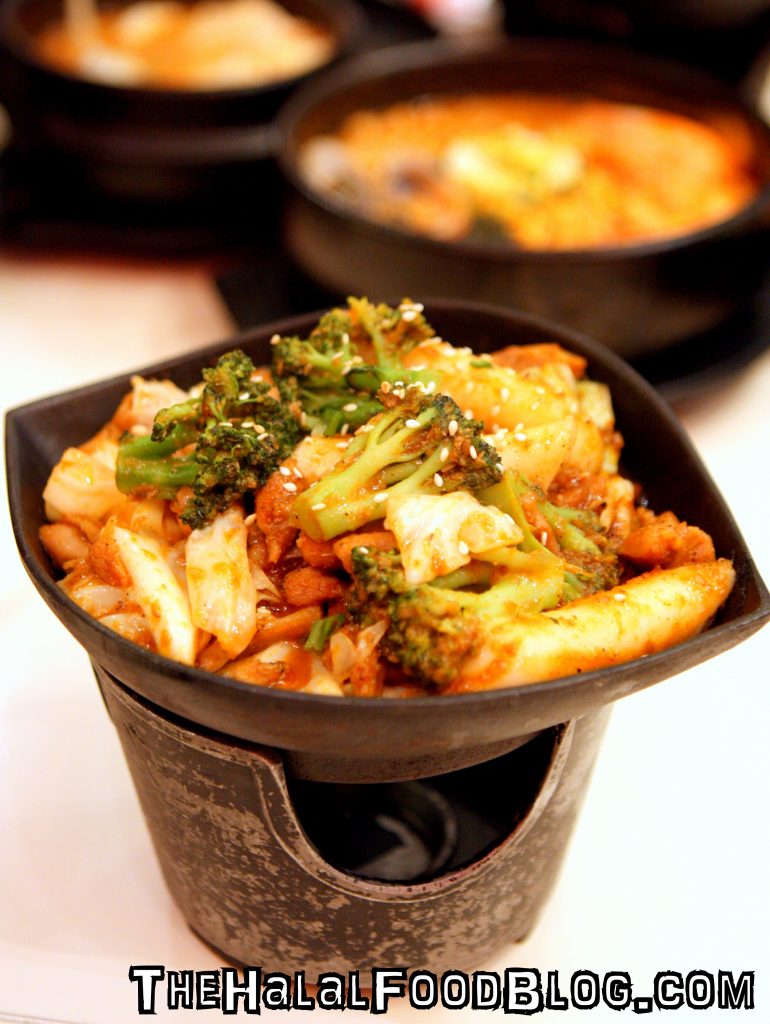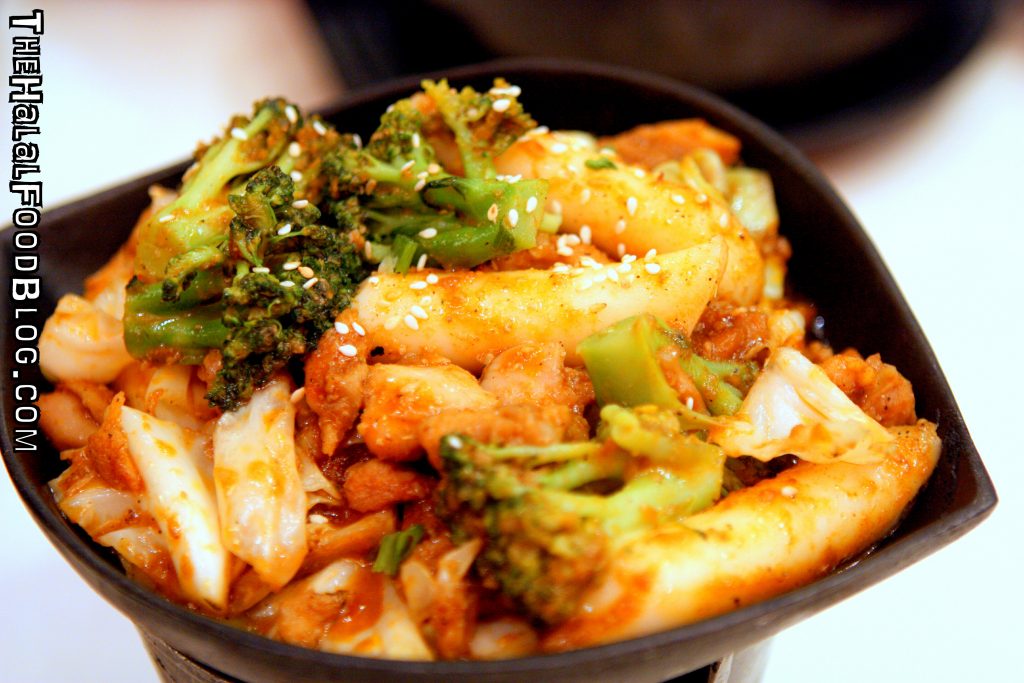 Dak Galbi (닭갈비) is actually a pretty popular dish consisting of chicken and vegetables.
In this version at DubuYo, you'll find pieces of chicken stir-fried with some veggies (namely onions and broccoli in this case) and also some Tteokbokki (떡볶이) which is the famous Korean Rice Cakes.
I personally found the Tteokbokki (rice cakes) a bit thick which made them a bit chewy but if you're a fan, you should definitely enjoy especially with some of that DubuYo rice!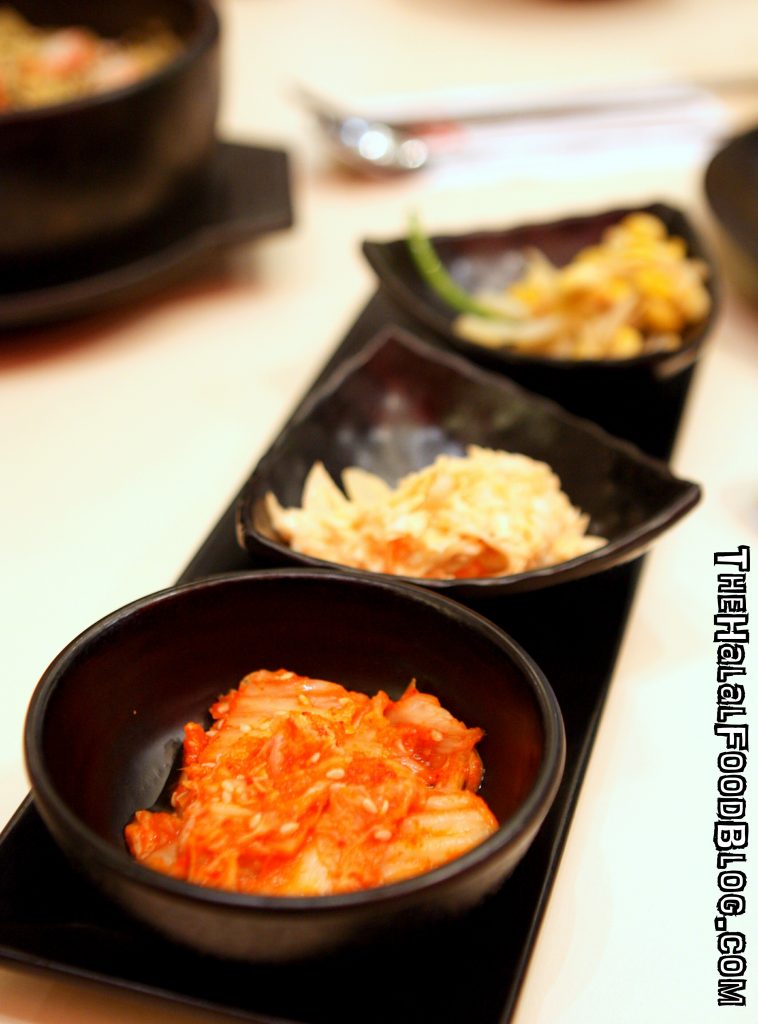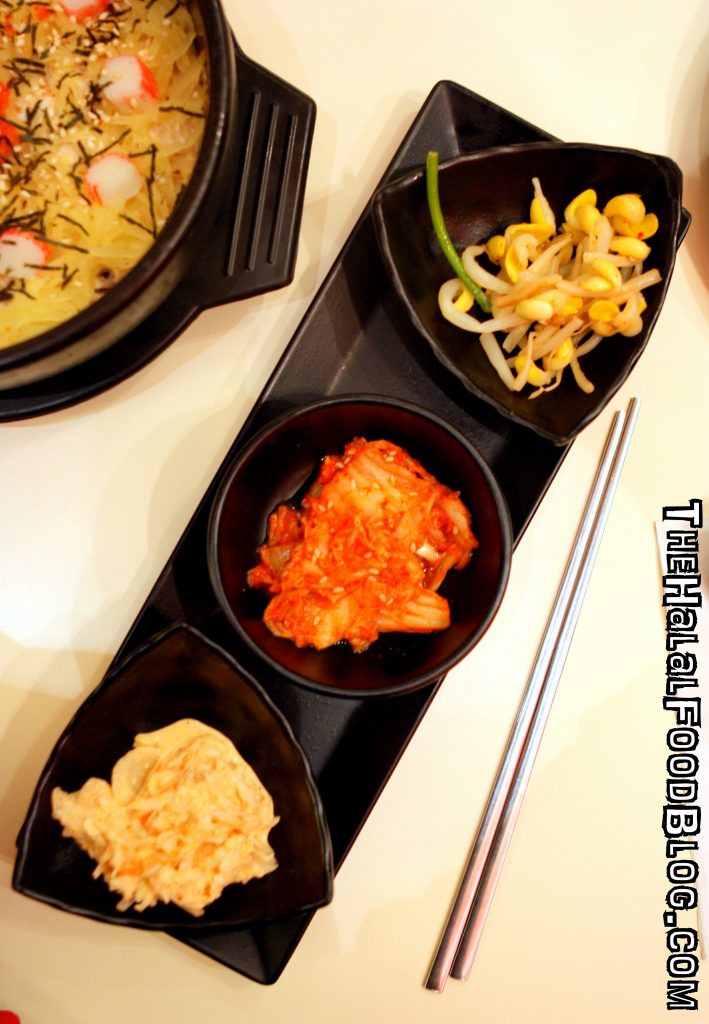 Almost all of the dishes on the menu at DubuYo can be ordered as part of a set that will include some DubuYo Rice and also a free flow of 3 types of Banchan of the Day! Woot woot!
In case you're wondering why we're so excited – Banchan are basically side dishes like Kimchi, Kimchi Coleslaw and a holw host of pickled vegetables like radishes, cucumber and more. And in case you didn't catch it the first time, it's FREE FLOW of Banchan (as long as it's not part of another promo set like Lunch promo etc)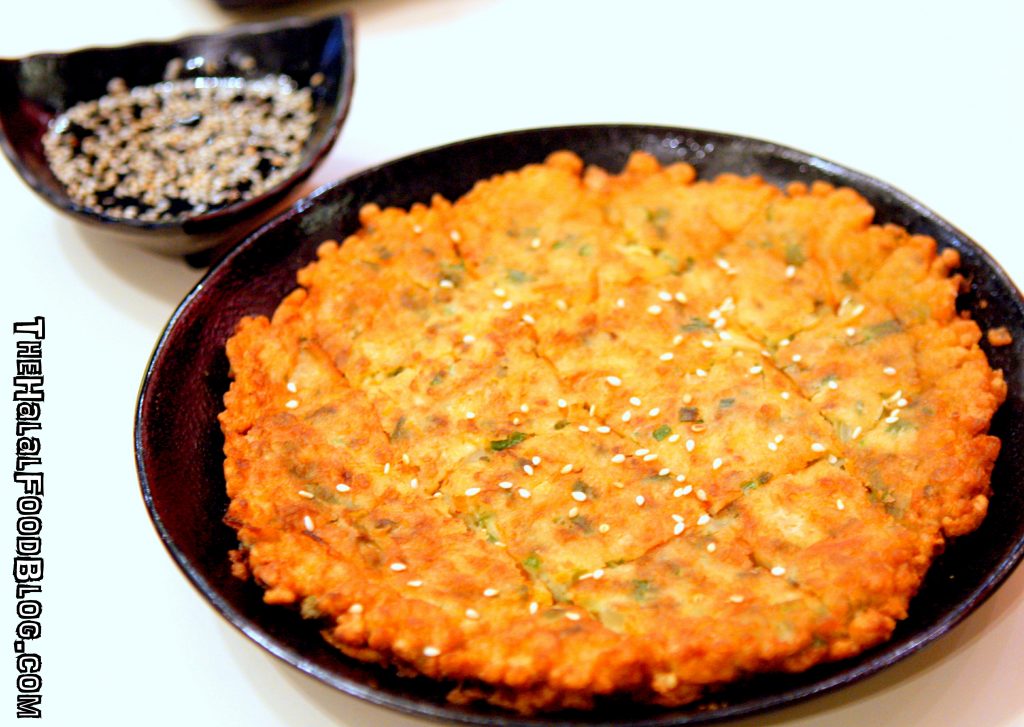 Pa-Jeon (파전) is a Korean pancake that has (normally) green onions in it and fried to a nice crisp to be enjoyed with a soy dip for extra kick.
Definitely a very generous-sized Pa-jeon at DubuYo and great for sharing with friends for a great start to the meal. Be sure to dip in the dipping sauce!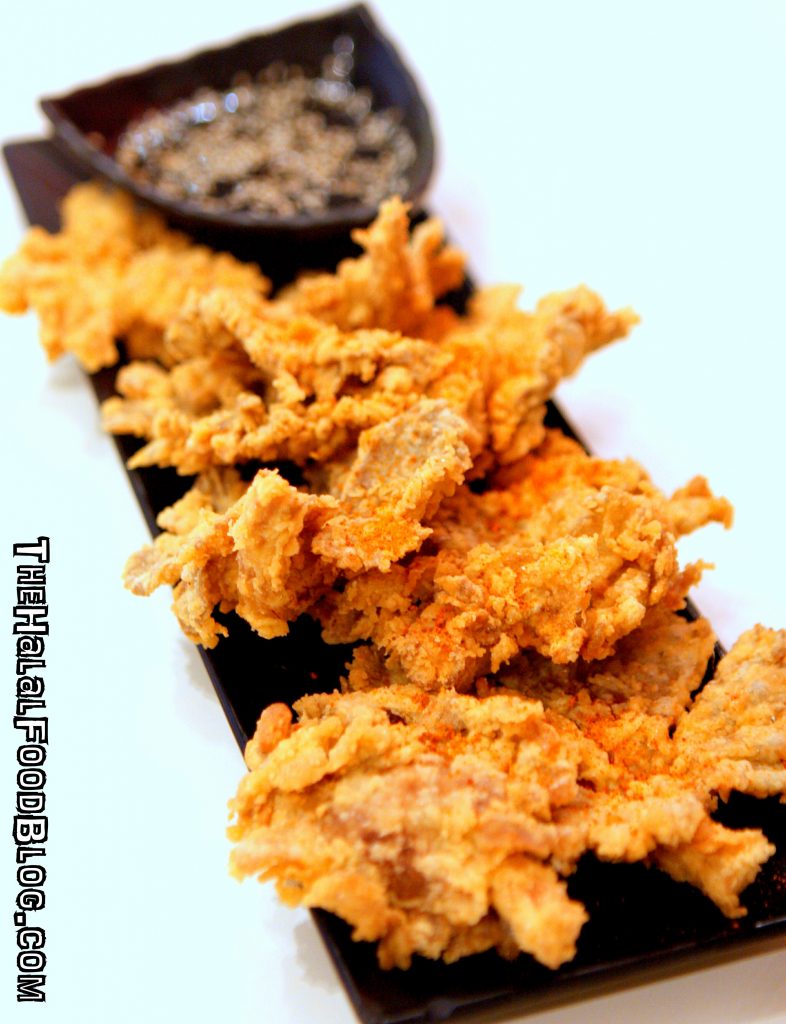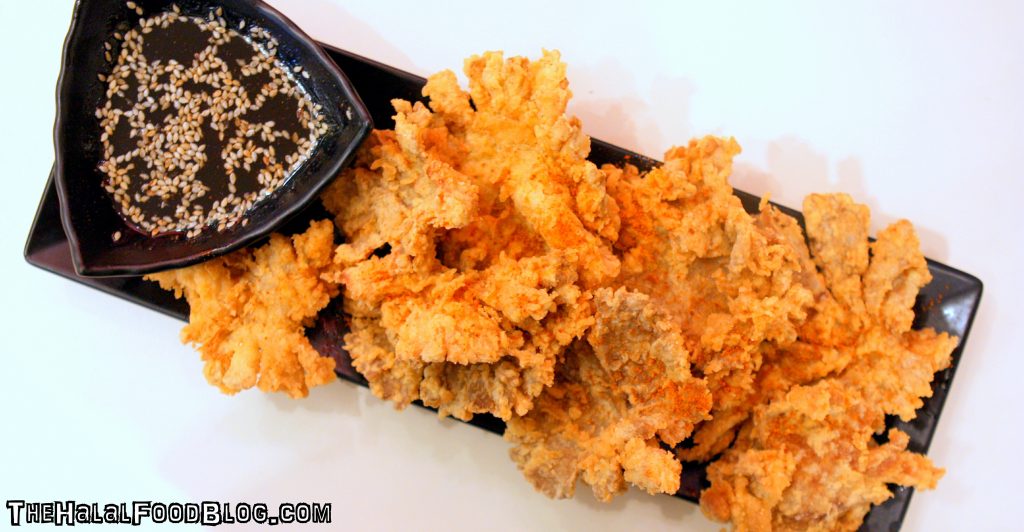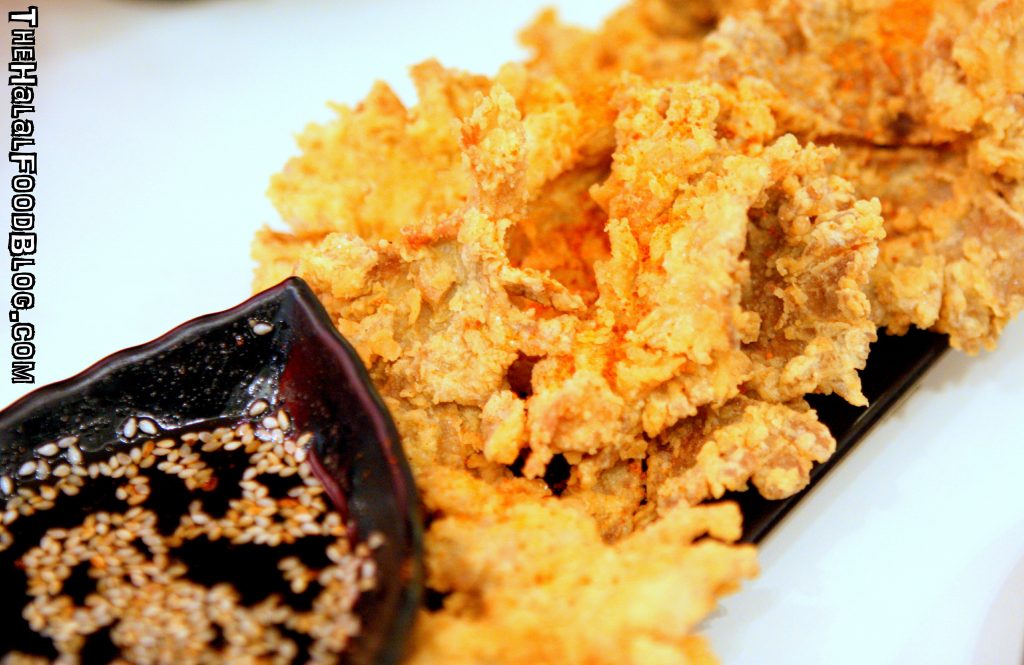 The Golden Crispy Beoseot (버섯) is also a good way to start your Korean food adventure at DubuYo.
Actually, anything deep fried is a good idea right? LOL
Battered and deep fried mushrooms are a sure winner especially with that dipping sauce!
Other options include Mandu (만두) and Kimbap (김밥) too!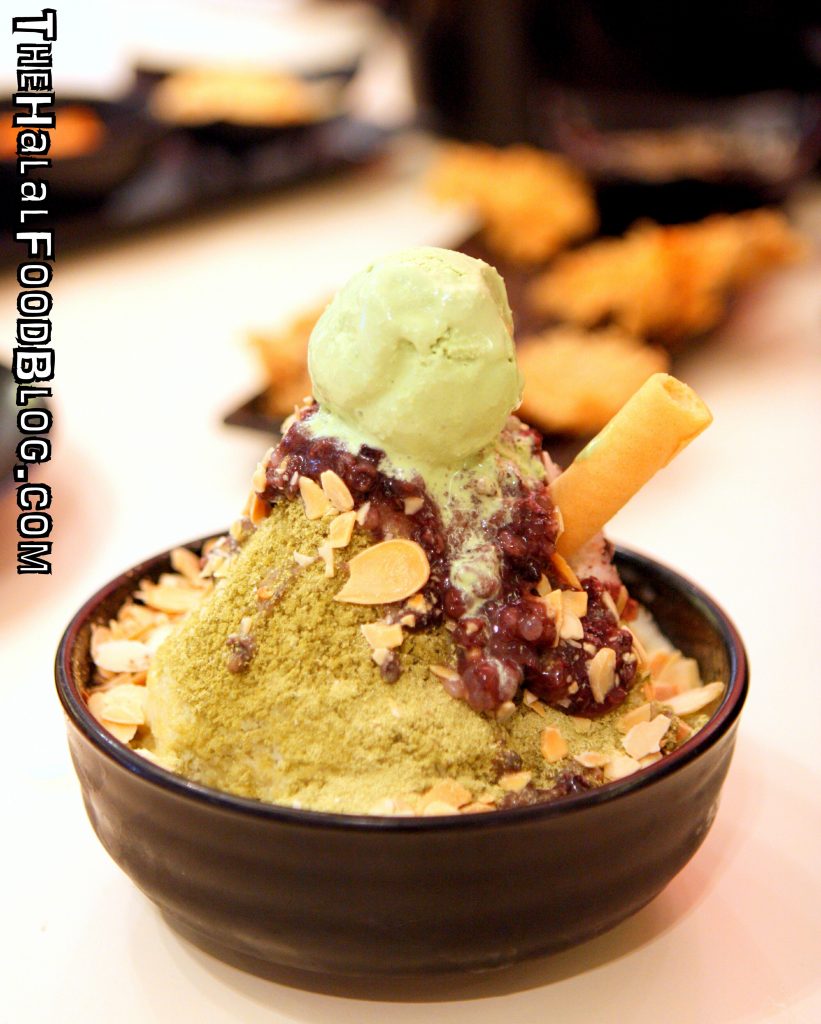 Korean desserts? First thing that comes to mind has GOT to be Bingsu am I right?
And looking very impressive at DubuYo is the Nokcha Bingsu!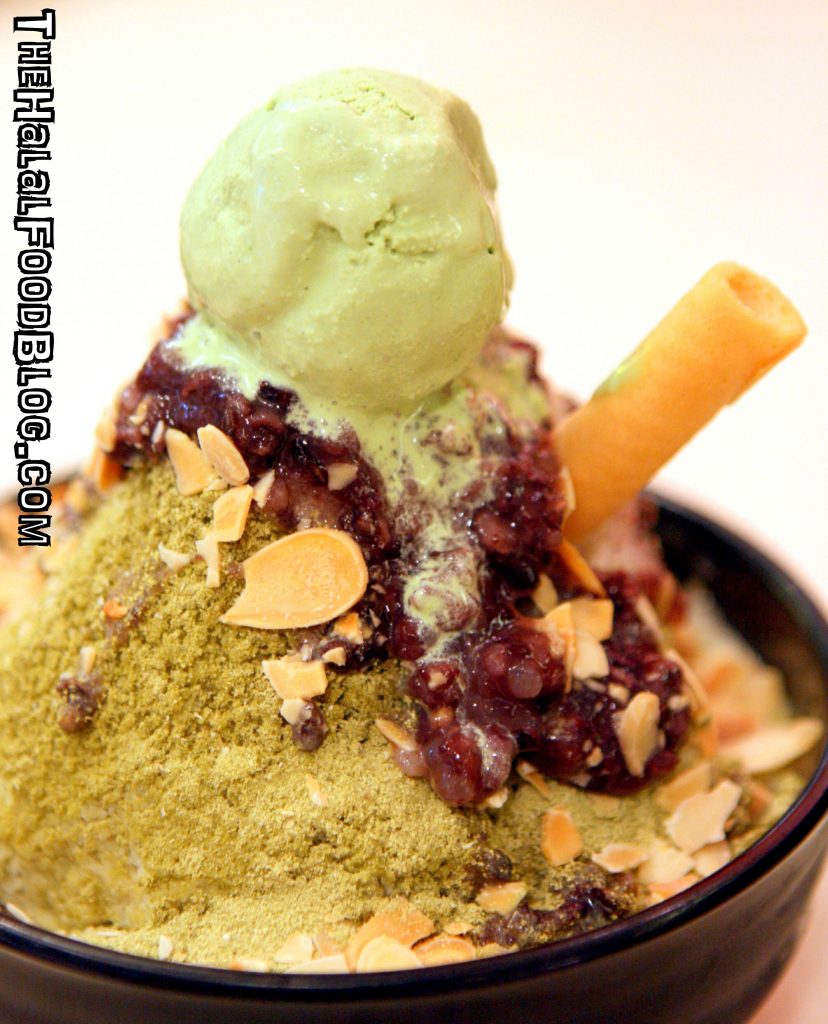 Atop all that finely shaved ice is Green Tea powder, sweet red beans, almond slices and a glorious scoop of Green Tea ice-cream! I'm quite a fan of Green Tea so this was definitely right up my alley. If you're not as big a fan of Green Tea as I am, you could always opt for the DubuYo Bingsu instead!
Bottom line – dessert is a must! Sedap!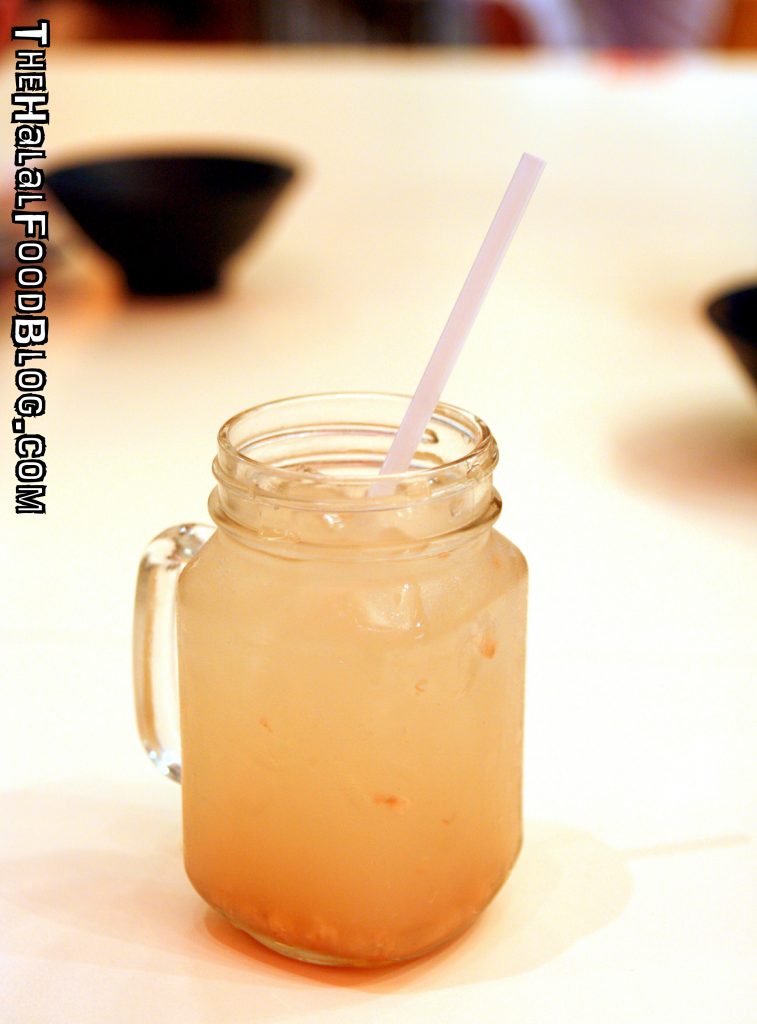 If it's on the menu, I'm definitely going to order Shikye (식혜) to wash down all that great food.
Shikye is a traditional Korean beverage that is made of rice (yes, rice.) and it is my absolute favourite choice.
Of course, it's really hard to always bypass other Korean faves like Citron Tea, Ginger Tea and Aloe Vera Punch but it's gotta be Shikye FTW the win.
SHIKYE!!! *pumps fist in the air*
I really gotta tell you that I was stuffed to max after that meal and I had actually barely scratched the surface of what DubuYo had to offer. 20 types of Jigae, 6 types of Bap, 5 types of Noodle dishes, 9 Gogi/Dak dishes and who knows how many other things I am missing.
DubuYo has got 10 outlets and chances are there's at least 1 near you when you visit.
Make your way down the next time you're in town and see what we're talking about!
All DubuYo's ingredients are from suppliers that are certified Halal by JAKIM and DubuYo is in the midst of applying for JAKIM Halal certification as of our visit. Special thanks to the team from DubuYo and The Chicken Rice Shop Group for hosting us.
10 outlets across Malaysia
www.dubuyo.com
Facebook: @DubuYo.urbankoreanfood
Instagram: @dubuyo_official

All information (including prices, availability of item on menu and Halal status of establishment) are accurate at the time of posting. All photos used in this site are property of The Halal Food Blog unless stated otherwise.