Here's another one from our lunchtime specials so it's gonna be in the Chai Chee / Bedok area for sure LOL
Khan Saab is a familiar name with those who stay, school or work in the Chai Chee area. It's got pretty much all the standard and favourite Mamak makan stuff like Roti Prata, goreng-goreng dishes and some pretty power and special Briyani (especially on Fridays!)
I'm not sure why but 2016 seems to be the year where we start to try new dishes from the places we visit regularly and this time, I had some Thosai.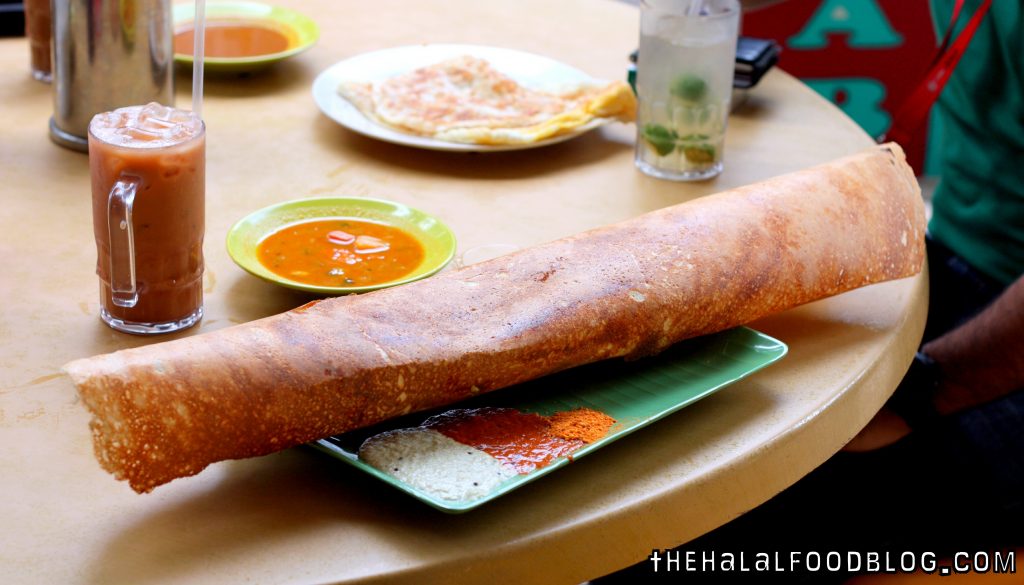 Yeah many of you would probably have seen me post this 'live' on our Instagram account just before I was going to dig in. A Thosai like this is pretty hard to miss LOL I affectionately refer to it as 'Thosai Skateboard'.
I actually normally order Ghee Masala Paper Thosai but hey it's about time to watch what we eat and it was only lunchtime so I decided to go easy. Anyways even though it's called a Paper Thosai, it's still a very heavy meal with or without the Masala filling.
Yeah it looks pretty yummy and it's actually not bad but I actually prefer mine to be not so dry.
The Thosai is already crispy and paper thin so a dry filling makes it a bit harder to go down even with the Dalcha and the accompanying chutneys you know what I mean? The coconut chutneys were nice on their own plus they have some Garam Masala on the side which is not something you get at many places now that I think about it.
Adam's Verdict:
Paper Masala Thosai 2/5
I've given that rating based on the comparison with other similar Thosais I've had and I guess they were better overall. Not bad a lunch option but I won't be ordering it as a first choice.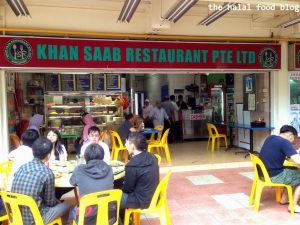 Khan Saab Restaurant

Blk 55 Chai Chee Drive
#01-186

Tel: 6244 4430

Operating Hours:
24 hours Daily
All information (including prices, availability of item on menu and Halal status of establishment) are accurate at the time of posting. All photos used in this site are property of The Halal Food Blog unless stated otherwise.