I think we've all come to love the Rice Buckets from KFC am I right or am I right?
I guess rice is definitely one of our main staples but that doesn't mean we can't enjoy it with our favourite KFC chicken right?
We've enjoyed classics like the Original Rice Bucket and the Curry Rice Bucket but KFC has also come up with several variations in the past, Well, the latest in the series is KFC's take on a very familiar dish!

Woooooooooo it's the Rendang Rice Bucket!!
Hmmmmmm if we think back, we've seen quite a few different fast food chains try to emulate the amazing flavours of Rendang over the years and I'm guessing that there will probably be more variations in the future too LOL
The KFC version looks to combine a pretty traditional pairing of chicken with Rendang and rice. Let's think of it as… Rendang Ayam lah right!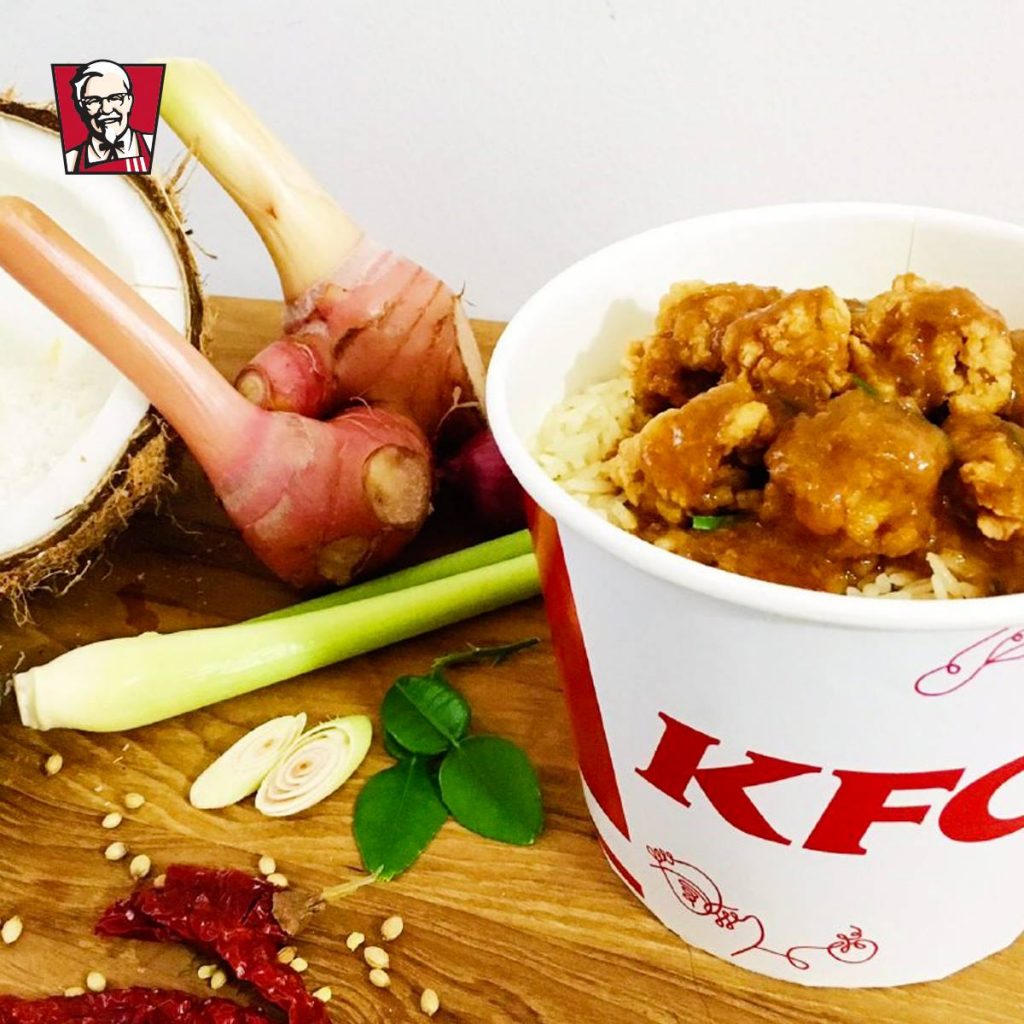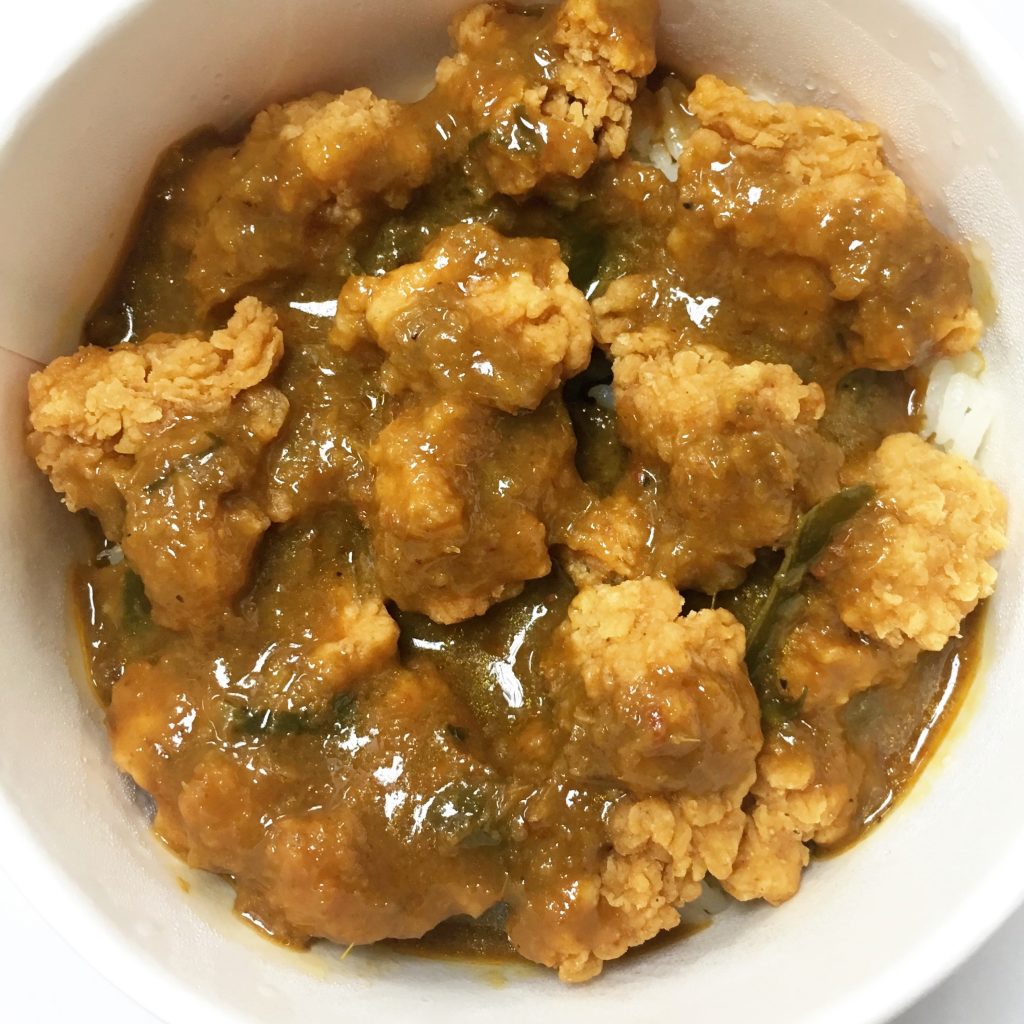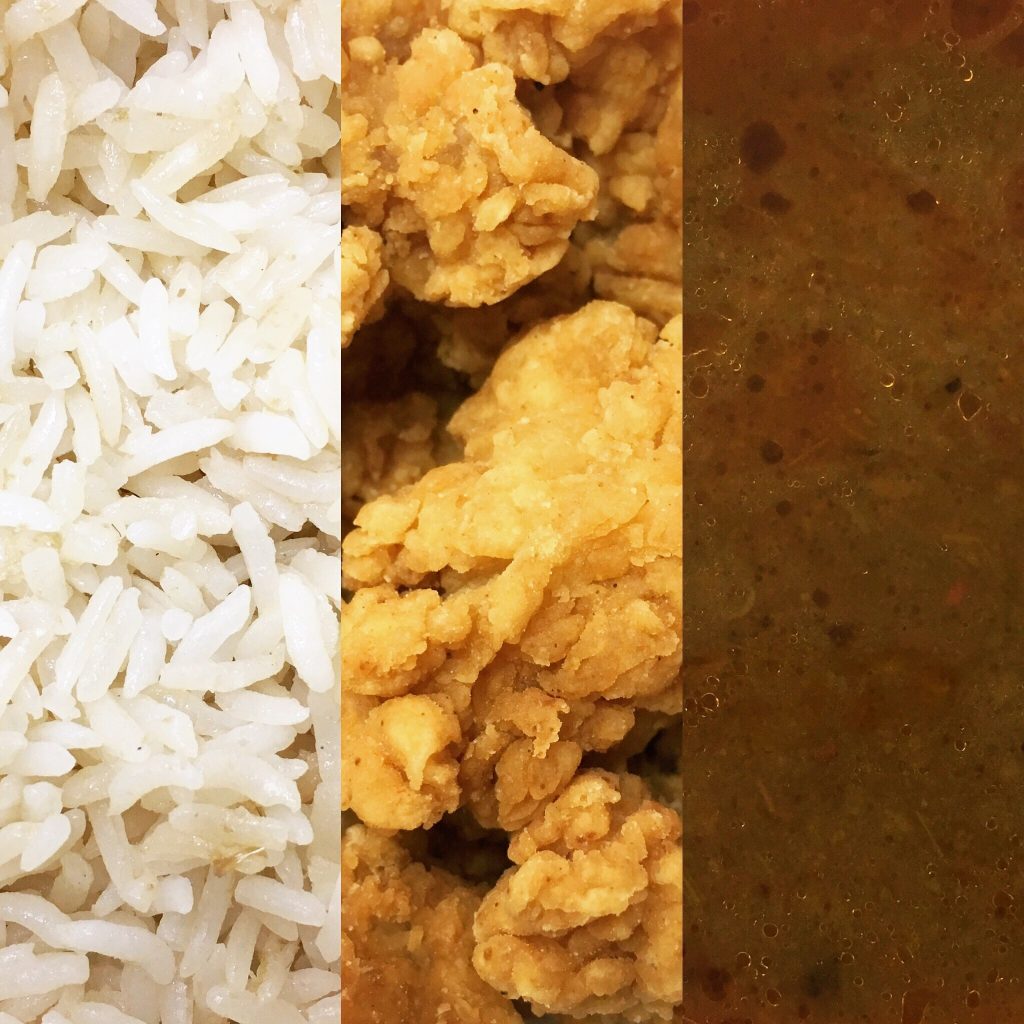 So you have a bed (or rather.. a bucket!) of KFC's tasty chicken rice and atop all that fluffy, delicious goodness is some crispy Popcorn Chicken (which has always been a big fan favourite!) and that special Rendang gravy. Seems like a winning combo!
I have to say – this was actually pretty tasty! It was really a great combination of flavours with the chicken and the always power Popcorn Chicken in the flavour department. I have to be honest that at first, I didn't know what to expect with the Rendang gravy but it was actually really good!
But I will also say that as delicious as the Rendang gravy was, I couldn't help but think of it as closer to like a curry-ish kinda gravy. I guess that we all have dishes and flavours we are familiar with and comparisons are inevitable. I can definitely taste the hints of Rendang with this gravy for sure and I definitely think it is a really tasty gravy but perhaps a bit of tweaking to enhance that great that Rendang flavour we're all accustomed to.
But hey, it's still sedap lah! LOL
The KFC Rendang Rice Bucket is available for a limited time only and at the great price of only $5! You get to enjoy a meal of KFC Rendang Rice Bucket and a regular Pepsi for just $5! Settle the kettle! But I repeat – available for a LIMITED TIME ONLY so go out and try it ASAP while it's still available! Also available via KFC Delivery!
88 outlets islandwide
www.kfc.com.sg
www.kfcdelivery.com.sg
Delivery Hotline: 6222 6111
Facebook: www.facebook.com/KFC.SG
Instagram: @kfc_sg
Operating Hours varies with outlet
All information (including prices, availability of item on menu and Halal status of establishment) are accurate at the time of posting. All photos used in this site are property of The Halal Food Blog unless stated otherwise.