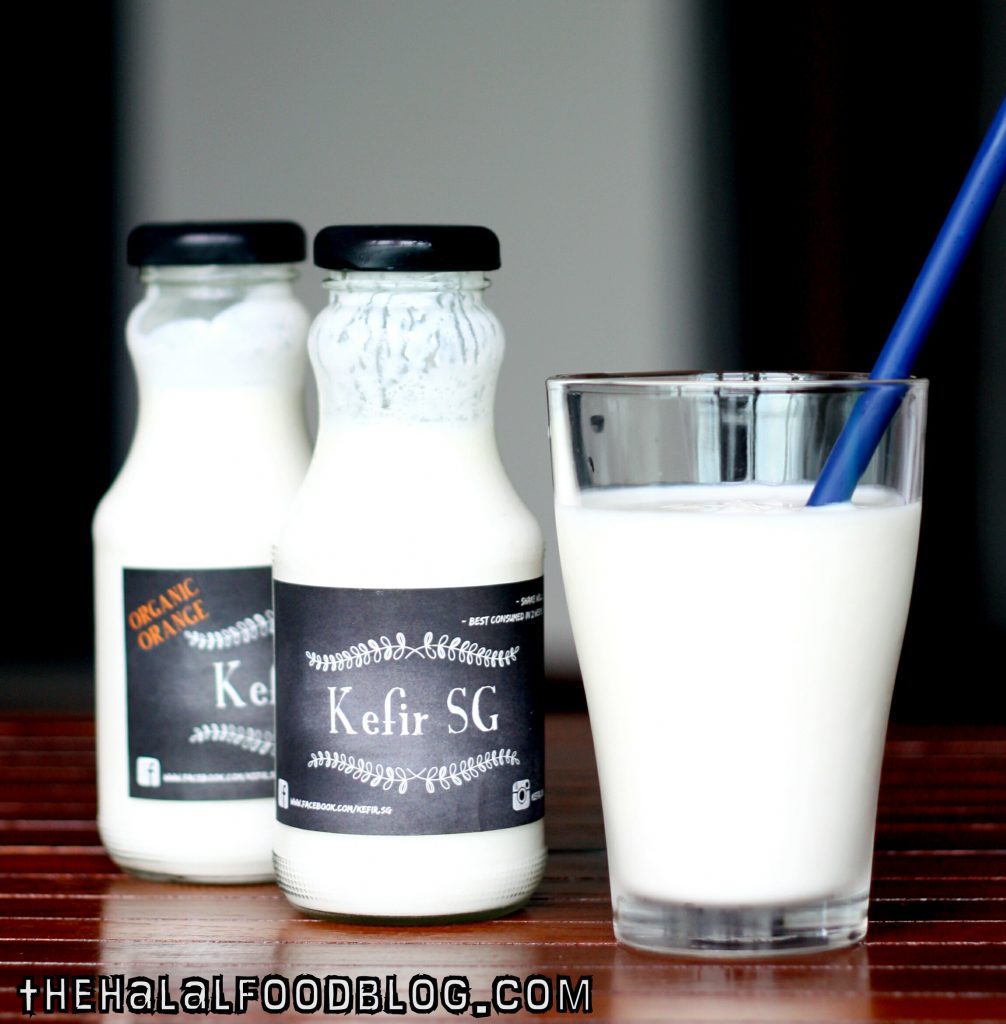 The first thing that might be going through some of your minds right now is "Who or what is a Kefir?".
Well, I am not ashamed to say that when I first heard of it, I too had little or no knowledge about Kefir. I'd heard of it before but I definitely had not bothered to read up on more information about it until now.
I guess Kefir is not exactly something you hear about very often especially in terms of Halal cuisine or products here in Singapore. That's also why I think we're pretty lucky that Kefir SG is bringing us the opportunity to enjoy it here!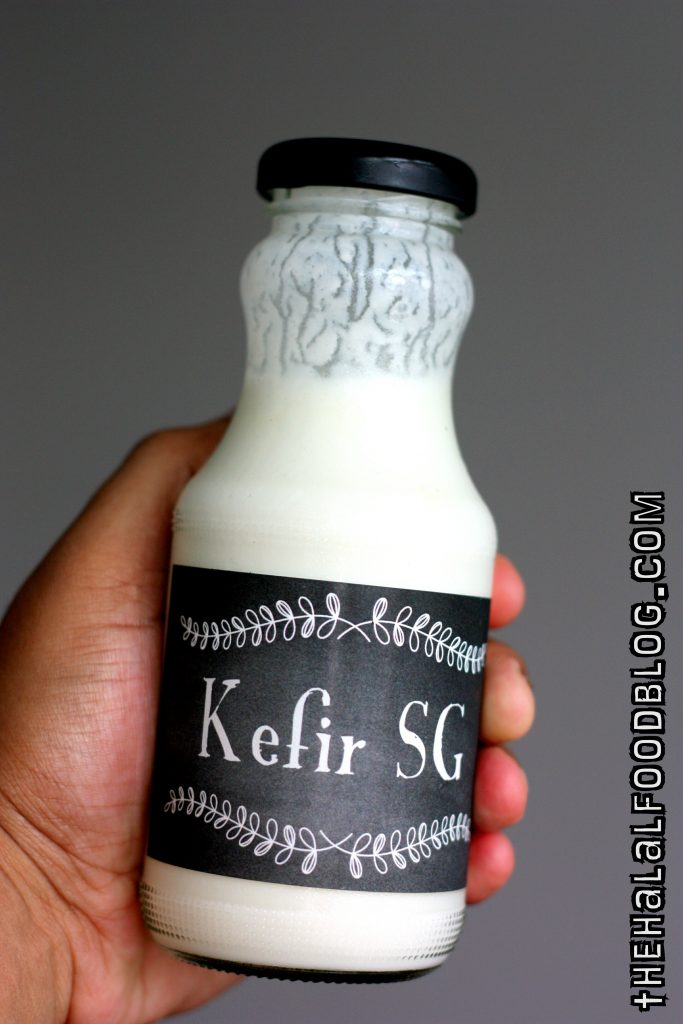 So what exactly is Kefir anyways?
Well, some people might tell you that it's something like yoghurt and is good for your digestion. To a certain extent, they are correct but after doing a bit more research, we found out that Kefir is a little bit more than that.
The actual 'Kefir' is a type of grain/yeast that is normally (and in this case) combined with milk to make a kind of fermented milk drink but I guess you could say that this more of the organic route. Yeah you've got all kinds of 'cultured milk drinks' and yoghurt-based drinks around now which are supposed to aid digestion and all that. Well, Kefir is something along the same lines but I'd say it's a level up.
Kefir has been around for ages in Europe around the Russia and Turkey regions and has been long been lauded as a healthy and nutrional component which has probiotics which help digestion and gut health. This means a good chance at clearing out any bacteria that's residing in your stomach and intestines. Good gut health there means good digestion!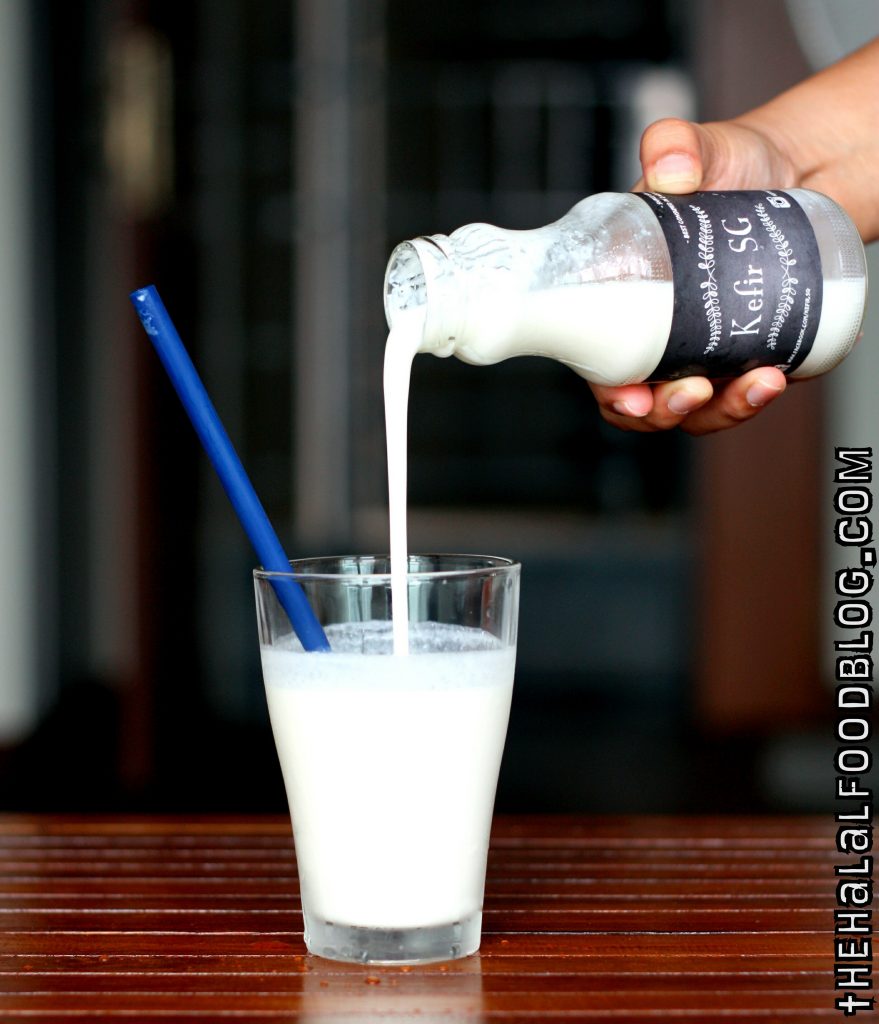 Kefir SG brings us this healthy and natural beverage that may be something that's really new to us but has been getting rave reviews by those who have tried before!
Kefir SG's product is free of hormines, antibiotics and GMOs plus they use top quality milk when preparing their Kefir Milk so you're not getting those 'anyhow make' kind of products. They're serious about the benefits of Kefir and it's very evident in the passion and hard work they put into bringing us this product because from our research, it's actually not easy to prepare Kefir!
I tried Kefir Milk for the first time when they sent over a couple of bottles and I have to say I was quite impressed. This was definitely something unique and if you take it regularly, you'll probably see a difference pretty quickly because it's not your typical 'cultured milk' drink.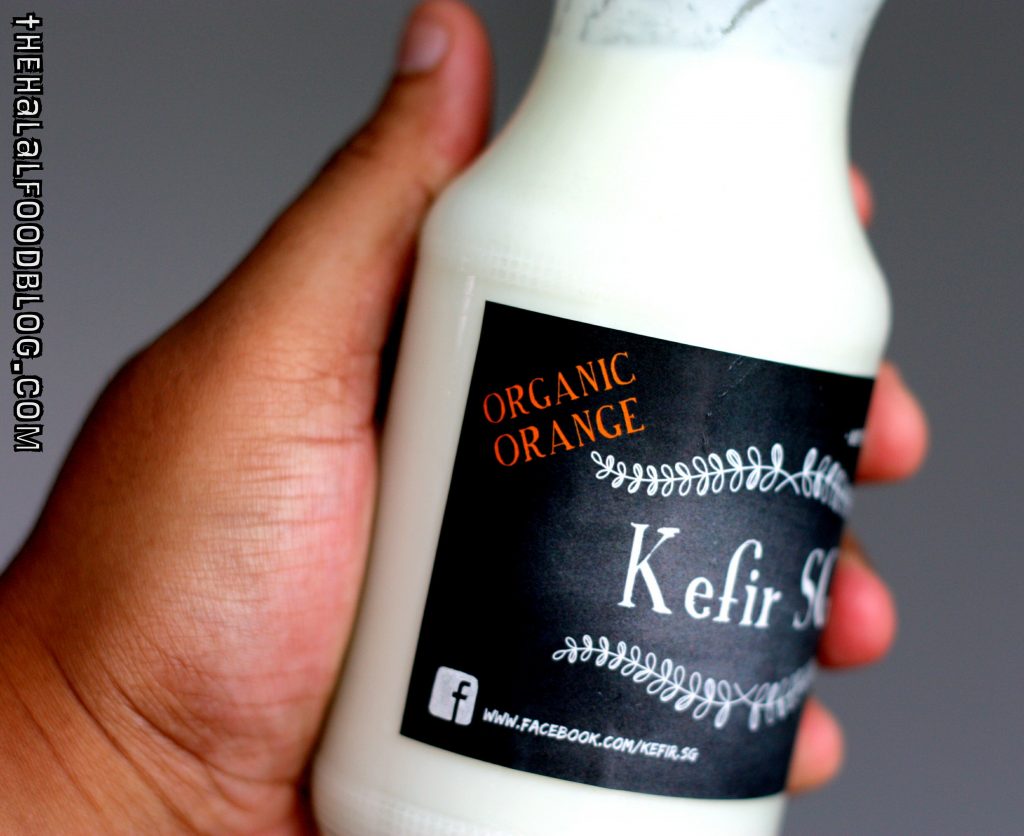 And I mentioned the word "healthy" but now that I think about it, Kefir SG's product is considered HEALTHIER than most other products you'll find out there because it's all-natural and has no added sugar.
But having said that, I'll be super honest and add that this drink is pretty hardcore LOL if I may use that word to describe it. I mean, this is pretty strong-flavoured beverage that is reminiscent of a very strong yoghurt so those of you who love yoghurt will have no problem downing it. It's not those sweet-tasting milk drinks you'd normally be taking because this product is meant to be enjoyed naturally.
You can add some sugar if you like but that would kinda defeat the purpose right? LOL
Perhaps you might consider blending in some natural fruits instead like strawberries to take the edge off?
In fact, Kefir SG has a introduced a new flavour – Organic Orange which does have a distinct orange flavour and is still all-natural and healthy! Drink as it is or maybe incorporate it into a healthy smoothie!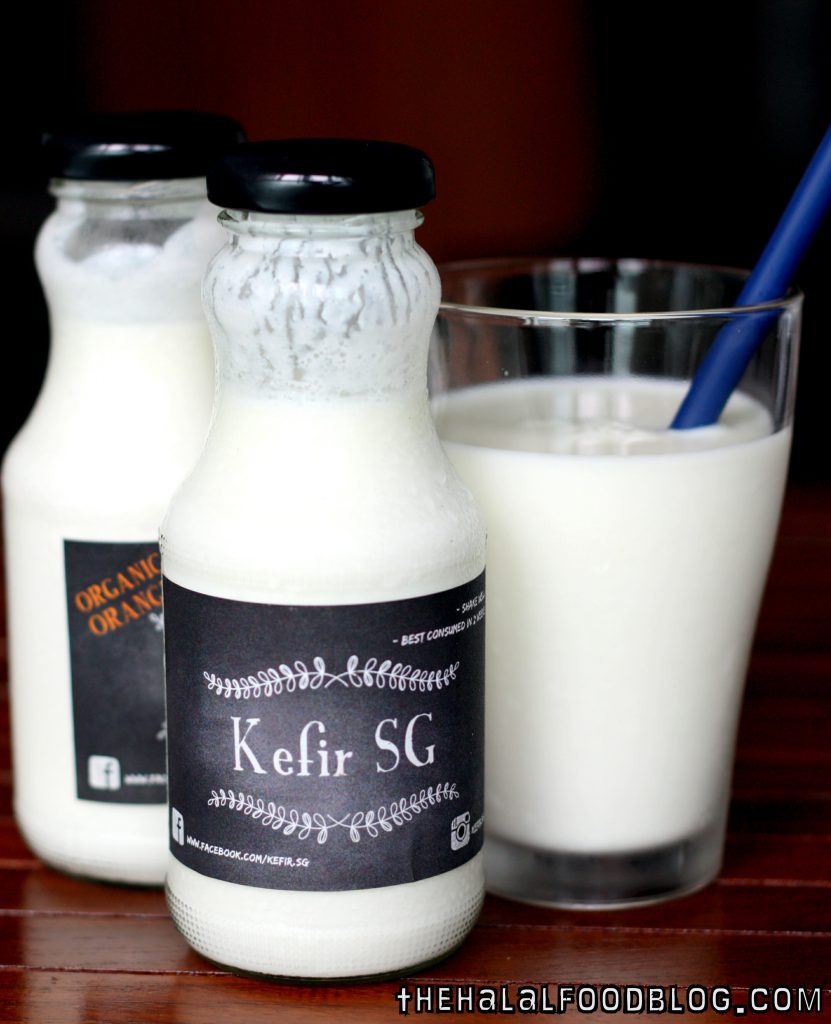 A 250ml bottle of Original Kefir is priced at $5 each and the Organic Orange Kefir is priced at $6 each.
And trust us – this is good price! Just search around and you'll see that other products are pretty pricey.
And as I type this, I read that Kefir SG now has 1 litre bottles going for $18-$22 each and will last you about a week. Not bad leh especially since you need to take it regularly if you're serious about improving your gut health.
Kefir SG is produced fresh and locally and we haven't come across any similar products being produced that are Halal and/or Muslim-friendly for consumption.
To place an order or if you have any questions, visit Kefir SG's Facebook page and drop them a PM!
Facebook: www.facebook.com/KefirSG
Instagram: @kefir.sg
All information (including prices, availability of item on menu and Halal status of establishment) are accurate at the time of posting. All photos used in this site are property of The Halal Food Blog unless stated otherwise.