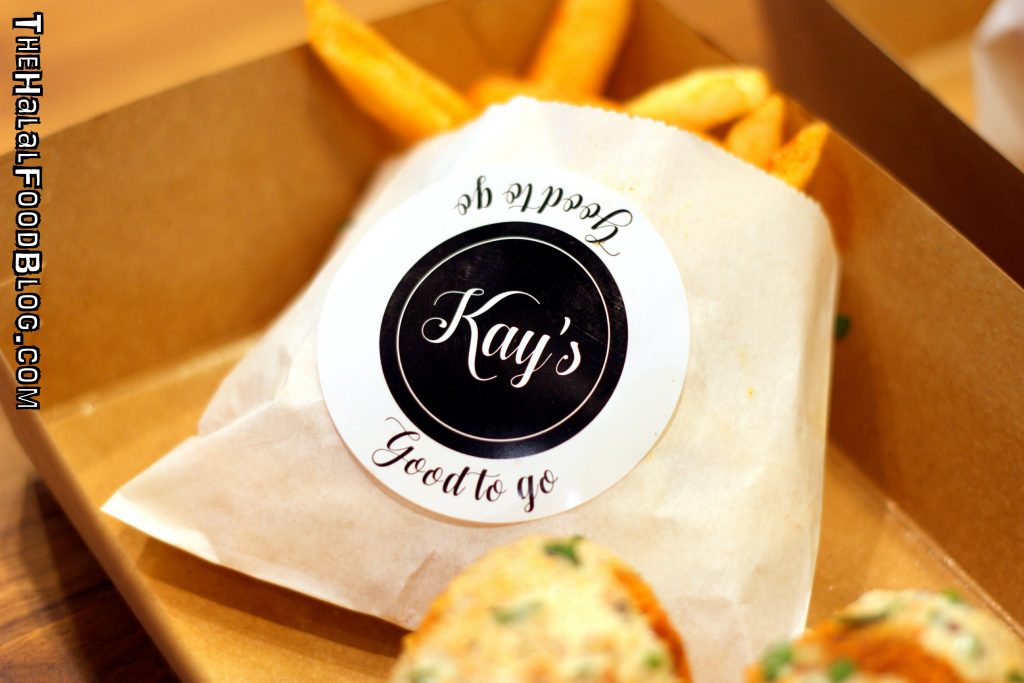 So we saw some buzz on Instagram about a new burger place that opened up at One KM Mall. It's really nice to see more and more Halal dining options opening up there (and also around the area). On top of that, all the more exciting that Kay's is a burger joint!
You've gotta love a good burger right?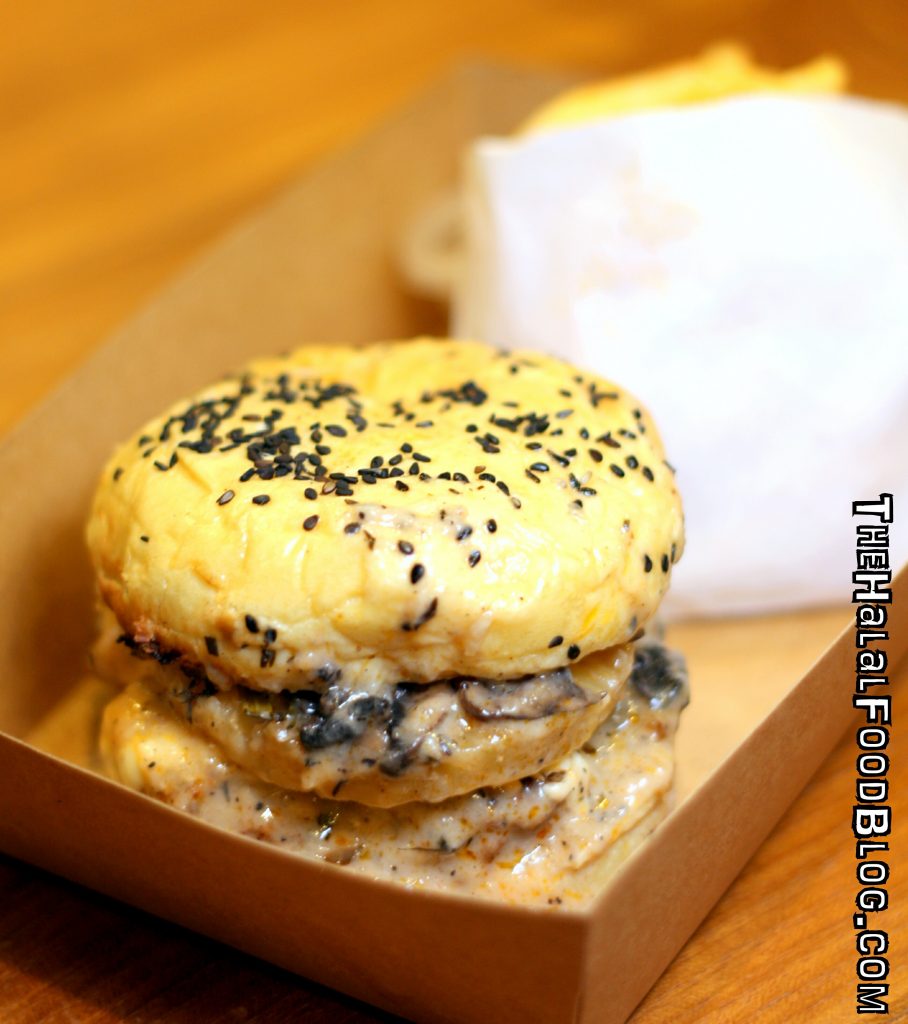 First up was one of their signature burgers which seems to be the most popular choice on the menu when it comes to what the crowds are ordering. What makes the burgers at Kay's so special anyways?
Well, for one thing, they make their burgers from scratch at Kay's. That means they make their own patties and make pretty much almost all of their ingredients themselves. Even their burger buns are specially customized based on their specifications.
So in the #shiiok Burger, you get that special Kay's beef patty topped with cheese, sweet caramelized onions, sauteed creamy mushroom and a grilled pineapple ring.
A really good combination of ingredients and it's easy to see why this is one of their best sellers.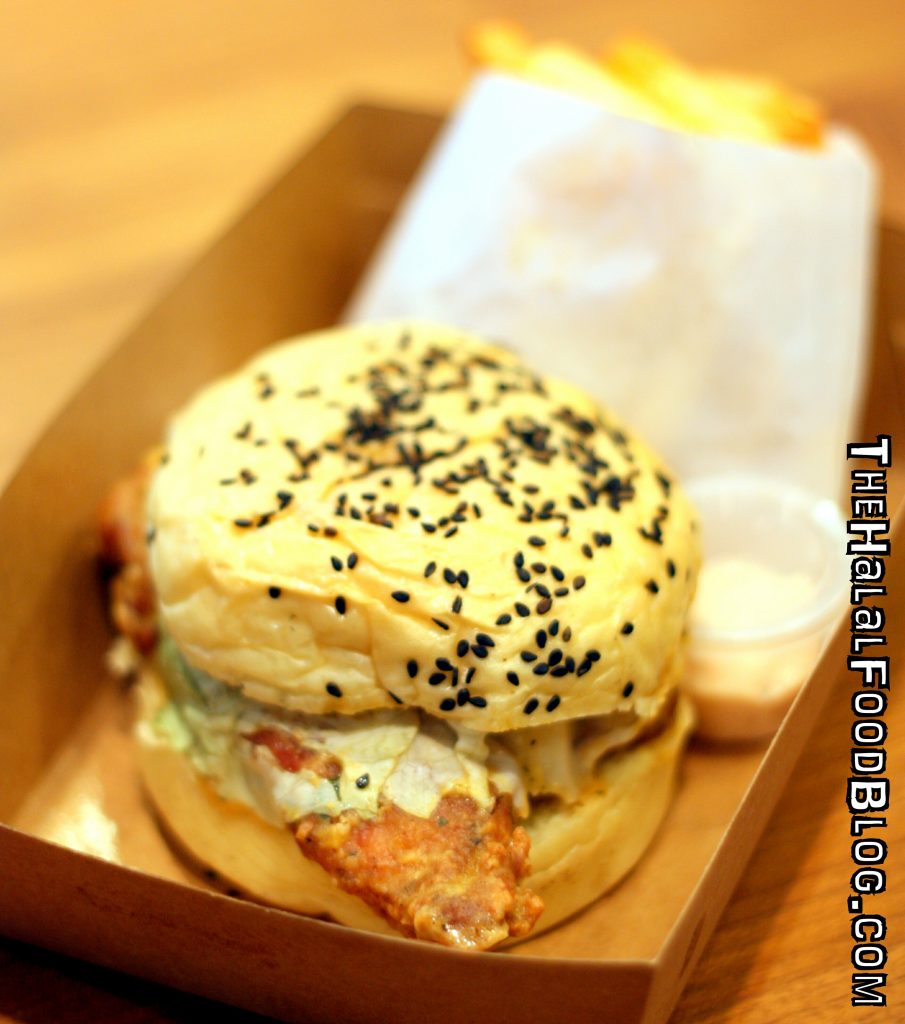 Next up is another top choice because it contains 2 magic words that captivates so many people nowadays. Oh yeah – we're talking about SALTED EGG!
So in between those buns we have a crisp chicken thigh patty that is deep fried perfection and that's topped off with a little bit of veggies, some grilled pineapple and a does of in-house salted egg sauce.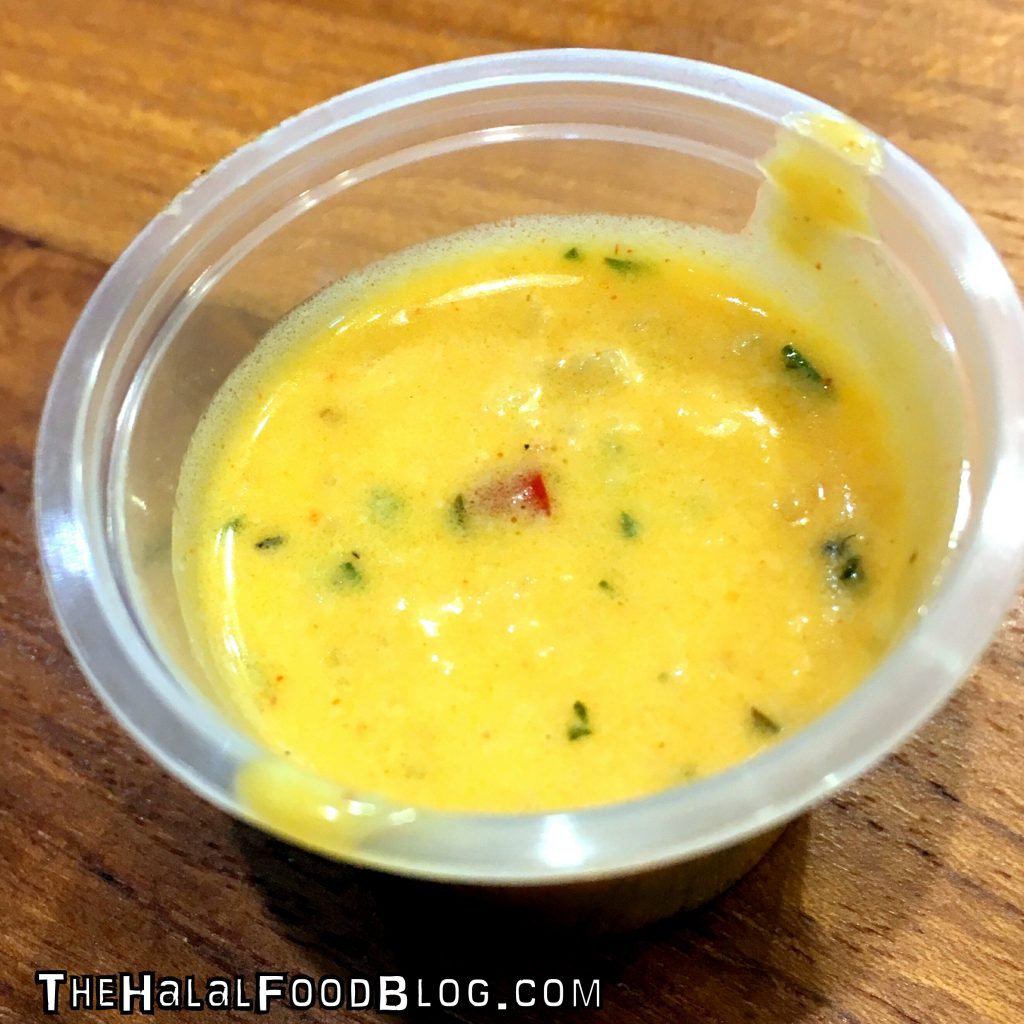 On the menu, you'll see a '3-chili' icon next to #thehype-burg which indicates that this is on the more spicy side. And they are not kidding let us confirm for you LOL this one is definitely one of the spicier salted egg sauces we have had in recent time. I mean, it's super tasty but it does have that good spicy kick to it.
I do wish they'd put more of the sauce on there to be honest. Cos I loves me some salted egg sauce right. But having said that, this was probably my favourite burger out of all the burgers we had that day.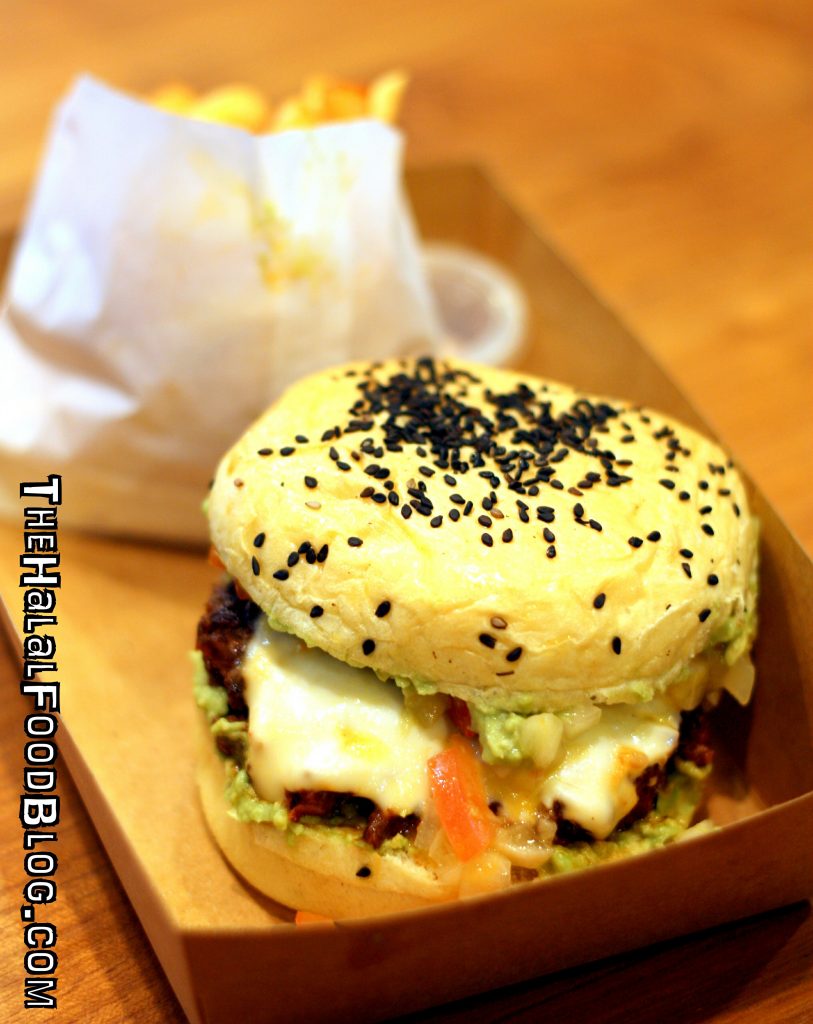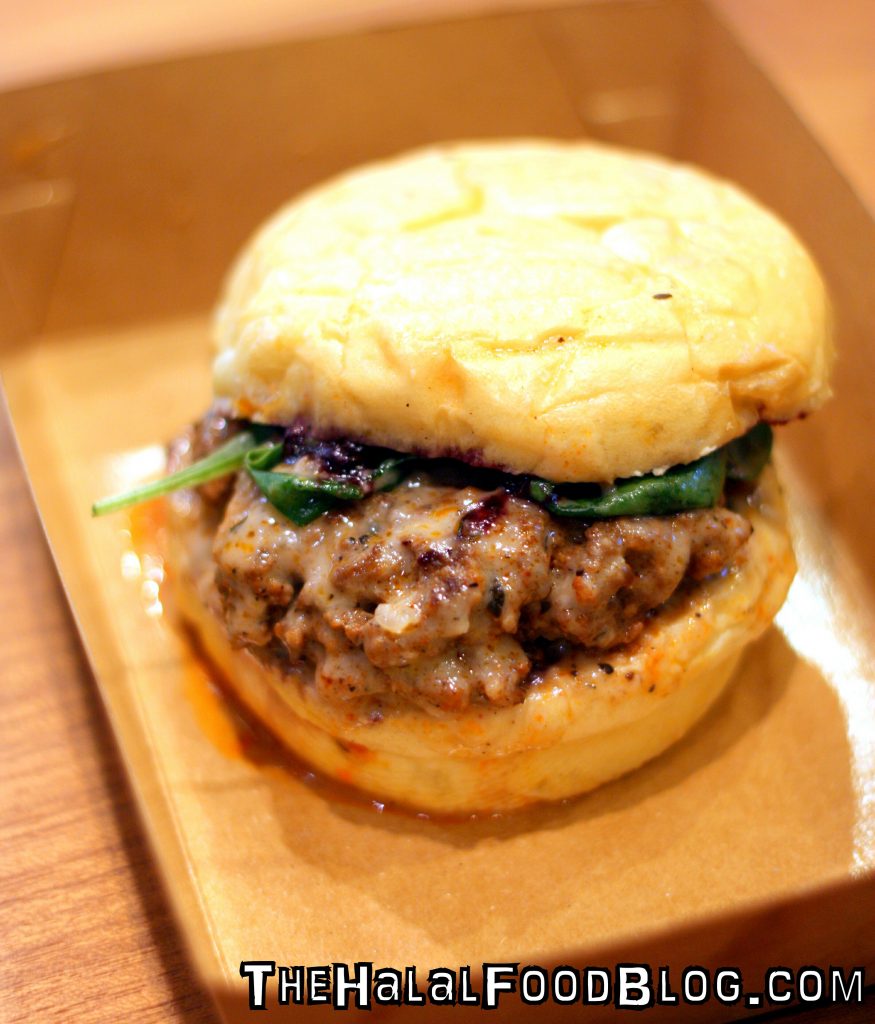 Besides just making pretty much everything from scratch at Kay's, they also like to incorporate some pretty interesting flavours into their burgers too. In case you haven't noticed, they're really big on incorporating fruity elements into their food!
So far you've seen pineapple but these next 3 burgers have some elements that you don't see very often in burgers.
The #zesty has bits of oranges in there, the #ah-ha! has avocado spread plus a really tasty mango-tomato salsa while the #berrygood has a nice layer of berry sauce. Of course, of all these burgers have those signature Kay's beef patties which go really well with those fruity elements. You have to try it to believe it!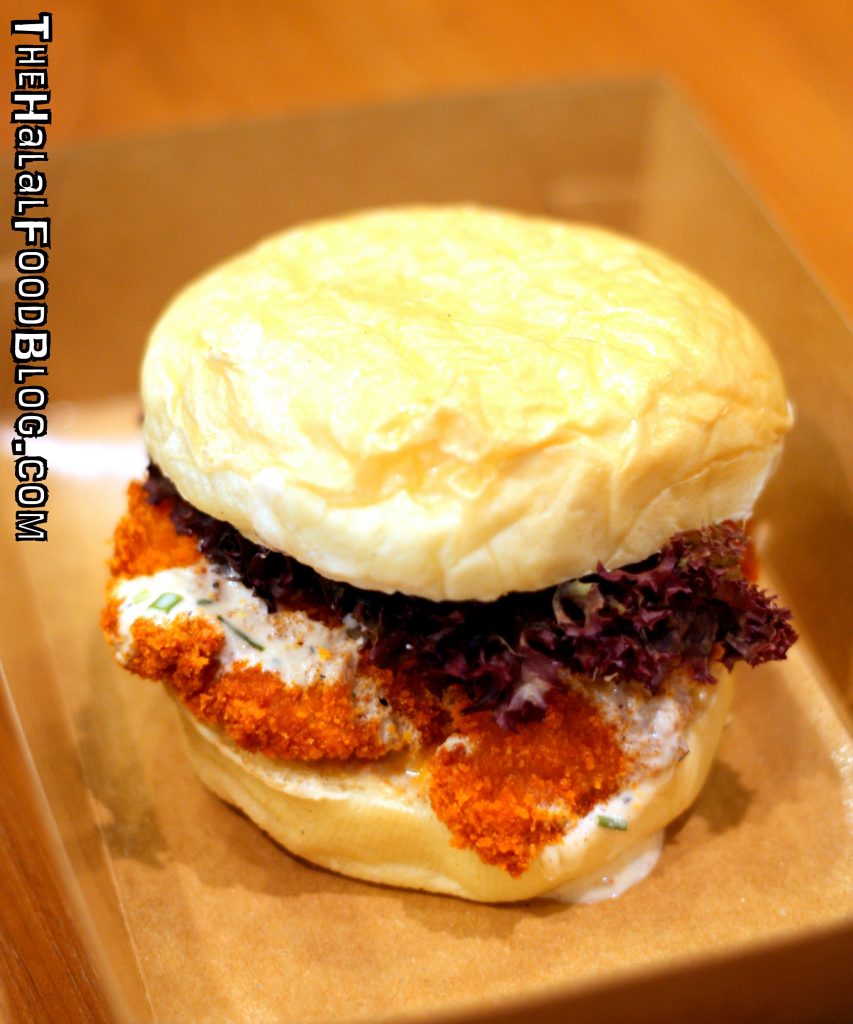 The last (but not least) burger we had was the token fish burger on the menu. The #wtfish has a breaded dory fillet is is deep fried to golden brown sedap-ness  so you get a nice crunch when you chomp down. This one is paired with some sour cream and mango chutney.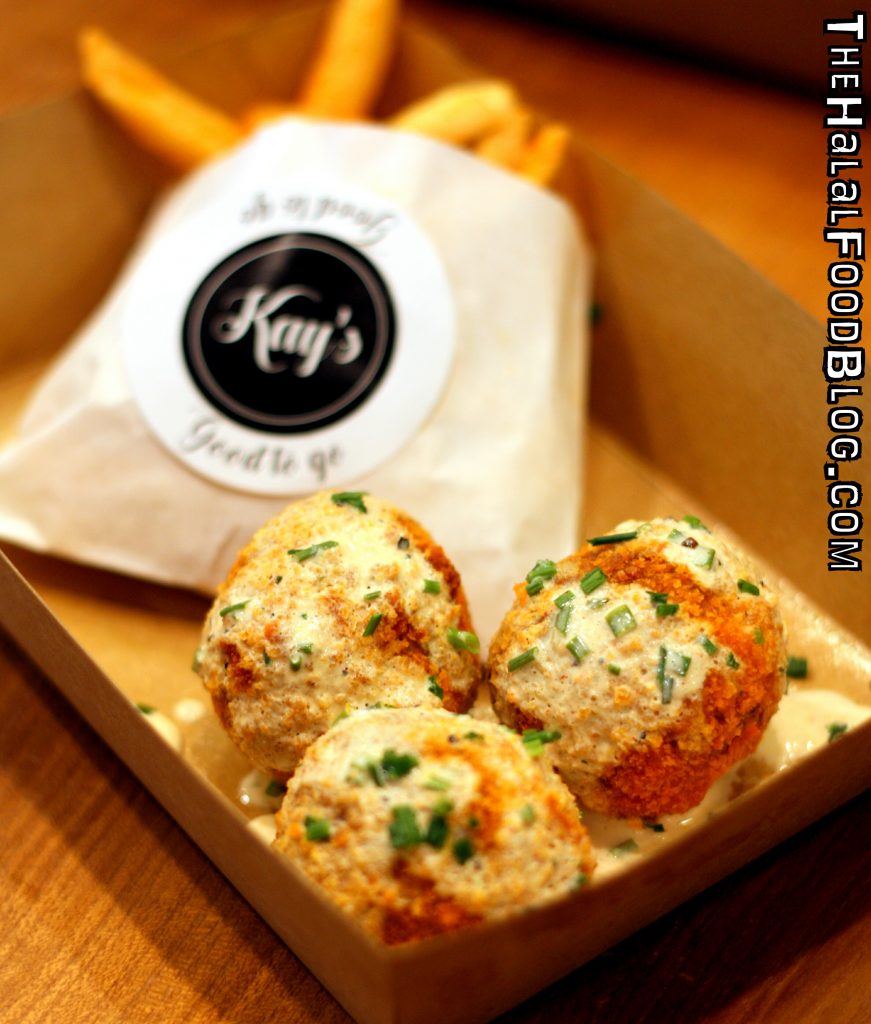 They've also got a side dish on the Kay's menu and it's also deep fried which is always a good thing! LOL
The #ohcrab! is a serving of 3 crab balls (kinda like crab cakes but… balls) that are breaded and deep fried. This is a good choice if you don't wanna go all out with a burger (which is gonna be hard since there are so many good ones on the menu!) plus it's served with fries.
The crab meat that made up the balls could have been a bit chunkier if we can be honest. They were tasty but just a little bit on the texture end.
So as you can see, some pretty nifty choices for you when you visit Kay's! They've got something for everyone no matter what your preference and all burger aficionados definitely need to head down to try some. At first glance you might think it seems a little pricey but when you think about it, you're paying pretty much the same at a fast food chain right? And the difference is that you're getting some quality stuff here.
Here's to seeing what other cool stuff they put on the menu in the future!
But in the mean time, go enjoy #ATasteLikeNoOther
One KM Shopping Centre
11 Tanjong Katong Road #B1-K17
Facebook: www.facebook.com/Kaysatastelikenoother
Instagram: @k_ay_s
Operating Hours:
11.00am til 9.00pm Daily
All information (including prices, availability of item on menu and Halal status of establishment) are accurate at the time of posting. All photos used in this site are property of The Halal Food Blog unless stated otherwise.