We all know how epic the food is at Kaw Kaw SG right. In fact, they really do live up to their name when it comes to their food! We're talking about fan-favourites like their epic Burgers, Pastas and do you know that they also have Steaks too??
Well, one of their signatures just happens to be a dish that's listed under their 'Sides' section of the menu… But make no mistake – the Mac N Cheese at Kaw Kaw SG is not to be underestimated!! It's one the best in town thanks to it's rich and creamy blend of cheeses. A truly satisfying dish for sure.
When I saw a video of a place in the US that was serving up an extra special serving of Mac N Cheese with some fried chicken on the side (or rather, on the top), we could think of nobody better to try to replicate such an epic serving.
And guess what… Kaw Kaw SG answered the call!
WOOOOOOOOOOO AMBIK KAU!!
When I said epic, you know I was not kidding around!
Kaw Kaw SG proudly presents their September Special – the Mac N Chick!
Their signature Mac N Cheese is topped off with a bread fried chicken drumstick for that added ooomph and if you thought the Mac N Cheese was a monster, wait til you try this one!
The drumstick is tender, juicy and the breading gives you a nice crunch. The chicken was marinated with a secret blend that even I couldn't figure out (I tried!!) and you can really taste the flavours. All this goes really well with the creamy Mac N Cheese which has the Kaw Kaw SG special blend of cheeses!
Let me tell you – this one REALLY POWER LAH!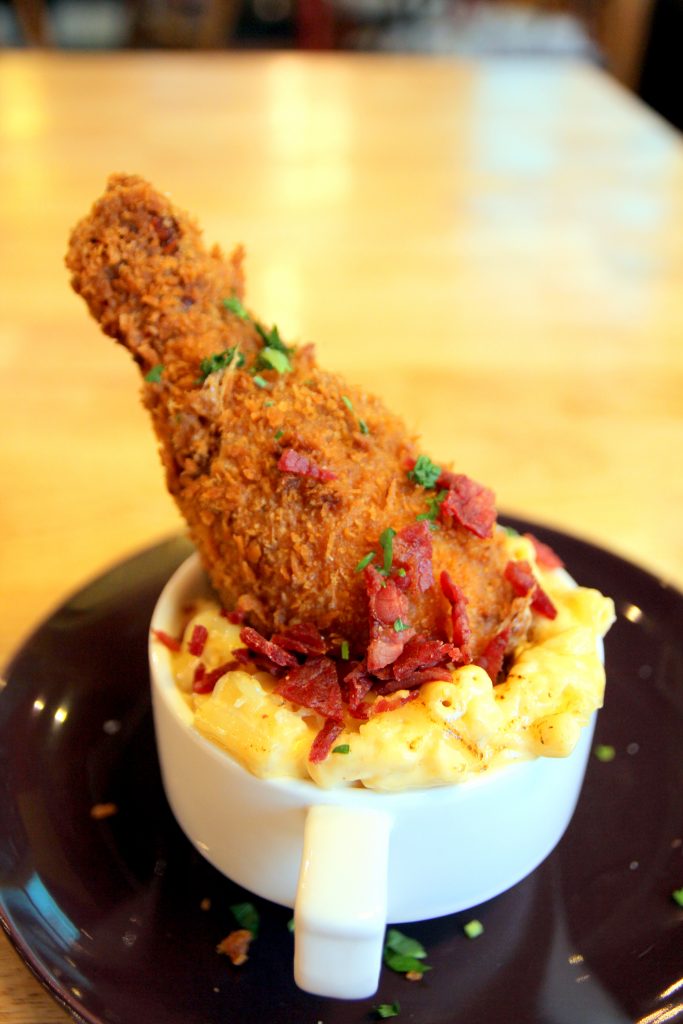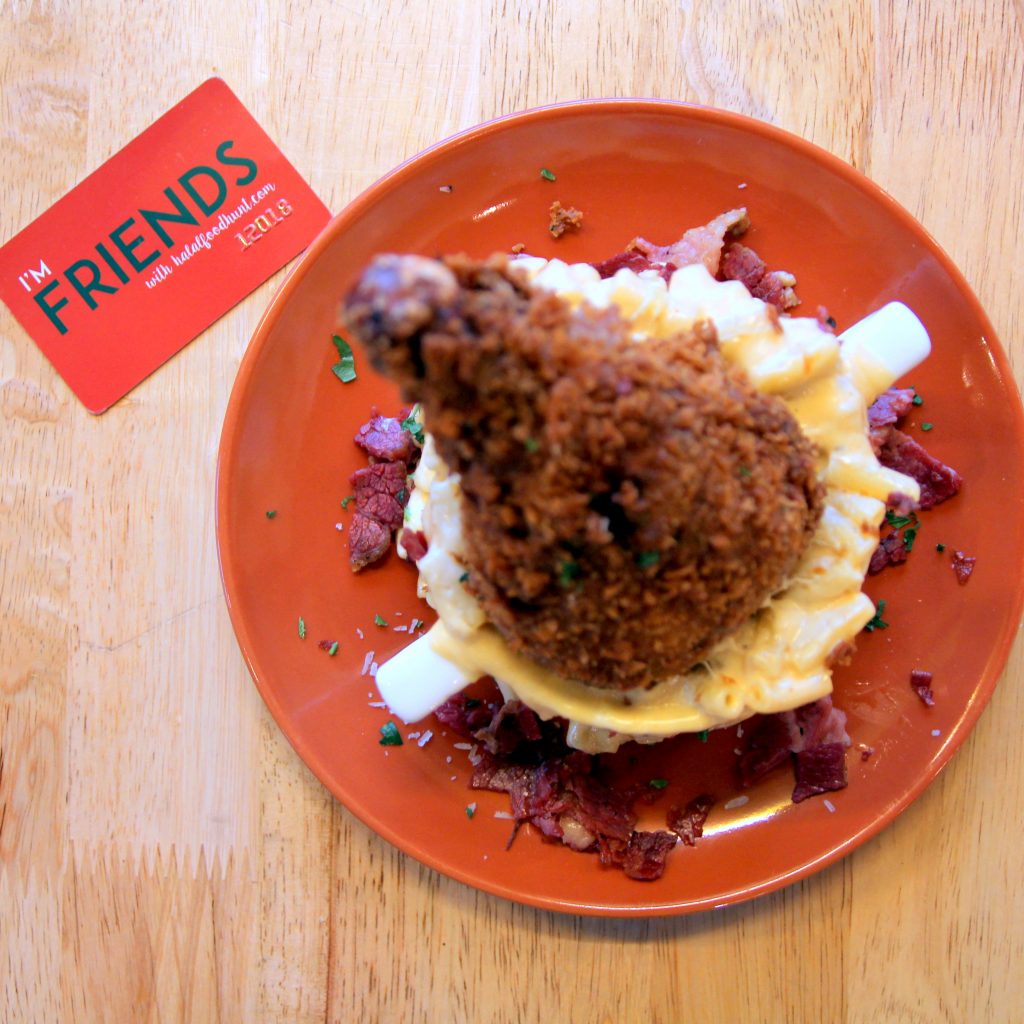 The Mac N Chick is only available at Kaw Kaw SG for a limited time only! September Special means it's only going to be around for… September lah! Like duh! LOL so better head down and enjoy while you can! Don't regret ah!
Friends with Halalfoodhunt Rewards Card holders enjoy 10% at Kaw Kaw SG on weekdays! So not only do you get to enjoy epic meals like this, you also get rewarded with a discount! FUYOH how power is that!!! If you haven't gotten yours yet – SIGN UP HERE!
Special thanks to the Kaw Kaw SG team for the amazeballs effort in putting this together!!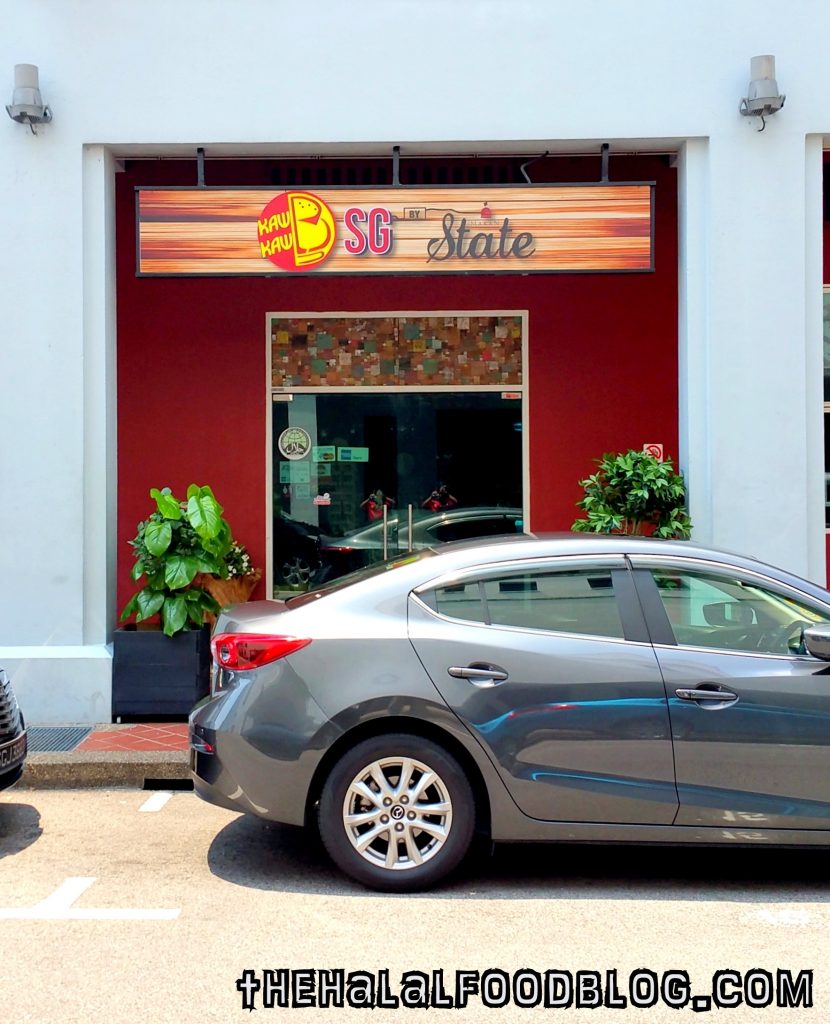 KAW KAW SG
28 Aliwal Street
Singapore 199918
Tel: 64448349
www.kawkawsg.com
Facebook: www.facebook.com/kawkawsg
Instagram: @kawkawsg
Operating Hours:
Sundays- Thursdays – 12pm to 9.30pm
Fridays – 3pm to 10.30pm
Saturdays – 12pm to 10.30pm
All information (including prices, availability of item on menu and Halal status of establishment) are accurate at the time of posting. All photos used in this site are property of The Halal Food Blog unless stated otherwise.