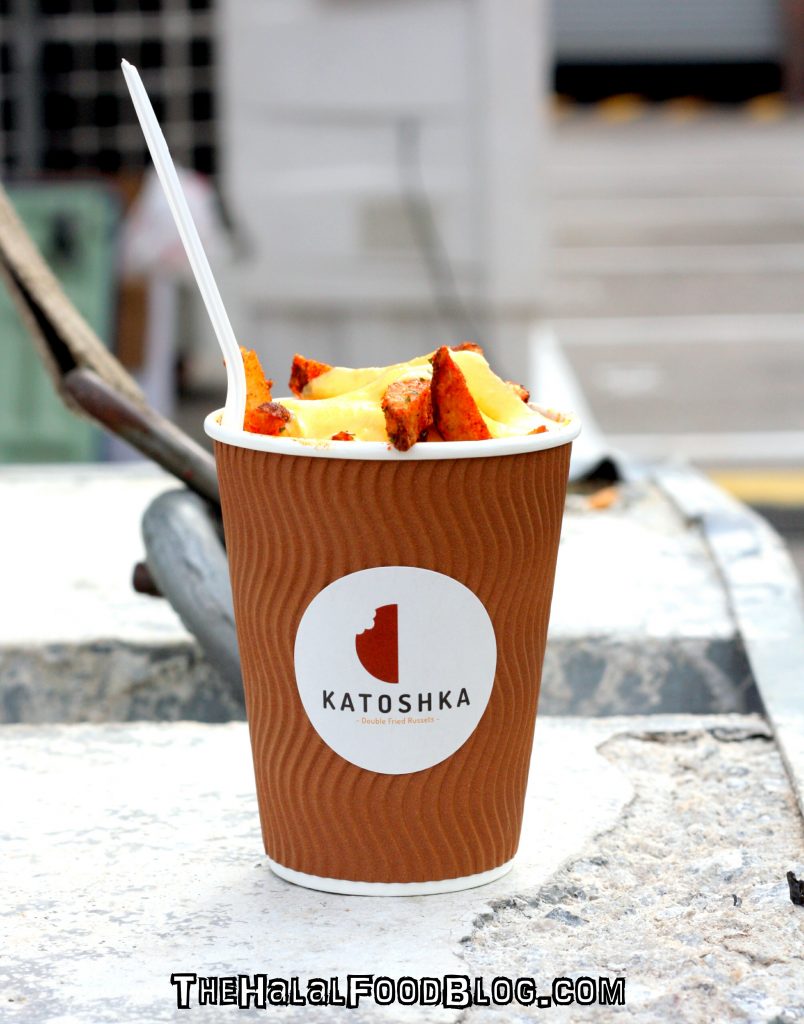 Flashback – It is Ramadhan 2016 and a few new makan trends are making waves at the Geylang Bazaar.
You've got colourful food. You've got fluffy food. You've got fruit slushie food. You've got fried food.
And then, you've got Double Fried Russet Potato food.
Some of our readers commented and tagged and messaged us saying – gotta try Katoshka!
We actually DID make our way down to their stall at the Geylang Bazaar Ramadhan but the line was sooooooooo long that we had to abandon plans and hope to try it another time.
Well, the wait finally ended when Laloolalang set-up at the Esplanade recently. We wanted to try ALL of their fries before we posted but…. I think never mind lah we just post the one we've tried so far because it rocks.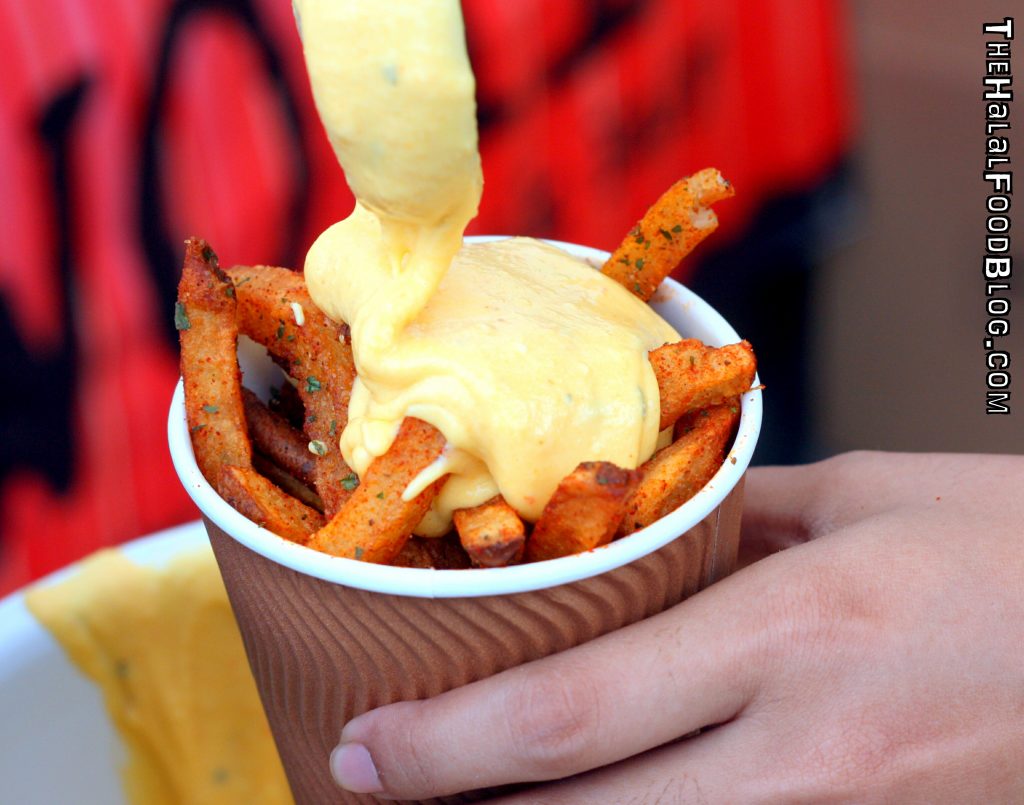 So they've got 4 different sauces to choose from but we obviously went with our usual all-time favourite Salted Egg Yolk sauce of course like duh! Thick, creamy and brimming with that great salted egg yolk flavour!
But more about the sauces later – the main star is the actual fries!
Katoshka uses Russet potatoes which is one of the best potatoes to use (they even get theirs imported from the US apparently!) but the real kicker is that they double fry!
We've heard it so many times from all these professional chefs that soaking your potato fries in water overnight (to remove excess starch) and double-frying those spuds are the BEST way to get perfect fries. Not sure about the soaking but at least you know that the Katoshka team has the double-frying down.
On top of that, they've seasoned their potato fries with their very own special mix of herbs and spices so you get that country-style rustic flavour. But of course, the kick will come from your choice of sauce.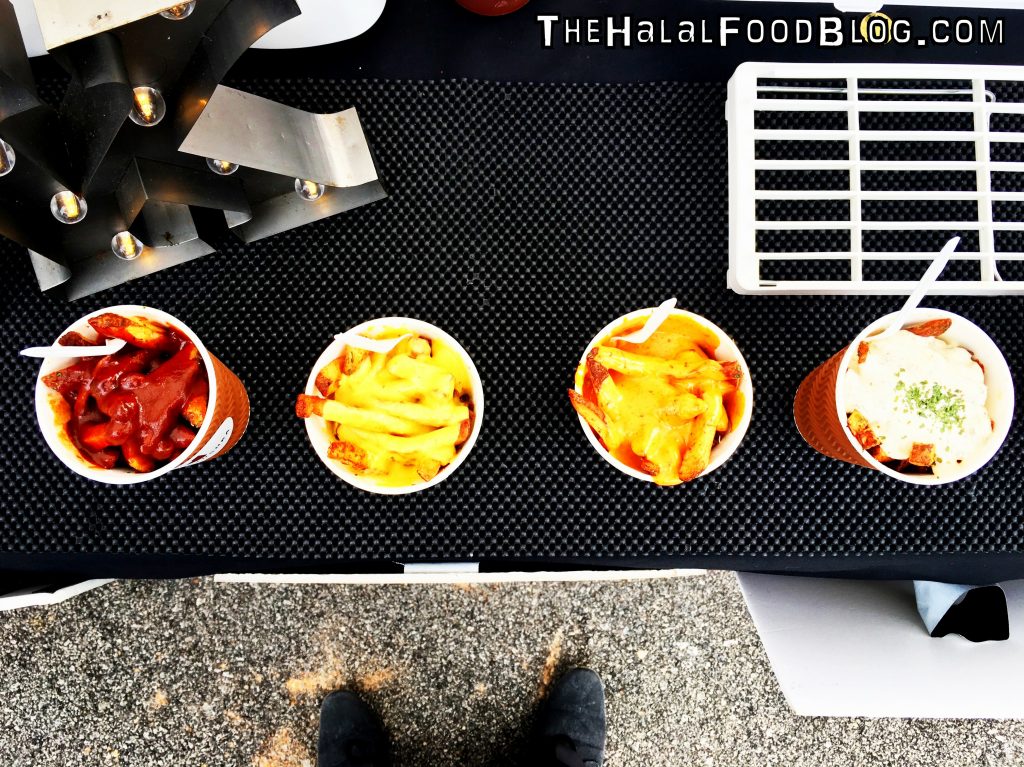 So besides the Salted Egg Yolk, you could also enjoy the BBQ, Special Cheese or Sour Ranch sauce(s) with your double-fried Russet potato fries. We are still waiting to hunt them down again and try the rest of the sauces but we can safely say that they all sound like the bomb!
We recently saw them post that they have… Chocolate too?! Hmmmmmm….
The best way to keep track of where the Katoshka team might be setting up is via their Facebook and Instagram pages so follow and head down when you see the info! We'll definitely try and hunt them down the next time we can!
Facebook: www.facebook.com/thekatoshka
Instagram: @thekatoshka
All information (including prices, availability of item on menu and Halal status of establishment) are accurate at the time of posting. All photos used in this site are property of The Halal Food Blog unless stated otherwise.