The first festive season of 2016 is upon us and besides the long holiday weekend, this is also a great chance for us to enjoy the many special Chinese New Year goodies and spreads available to us! And one such special spread that you REALLY must consider heading down to is at Katong Kitchen!
Besides its usual line-up of tasty and unique Nonya, Asian and Western dishes in its extensive buffet spread, Katong Kitchen will also offer some very special dishes which will be available for its Chinese New Year Delights spread which will run all the way up to 22nd February.
Plus, Katong Kitchen also has its very own version of a traditional dish with a Katong Kitchen twist.
Oh yeah, you might have heard of it – the Kerabu Yusheng!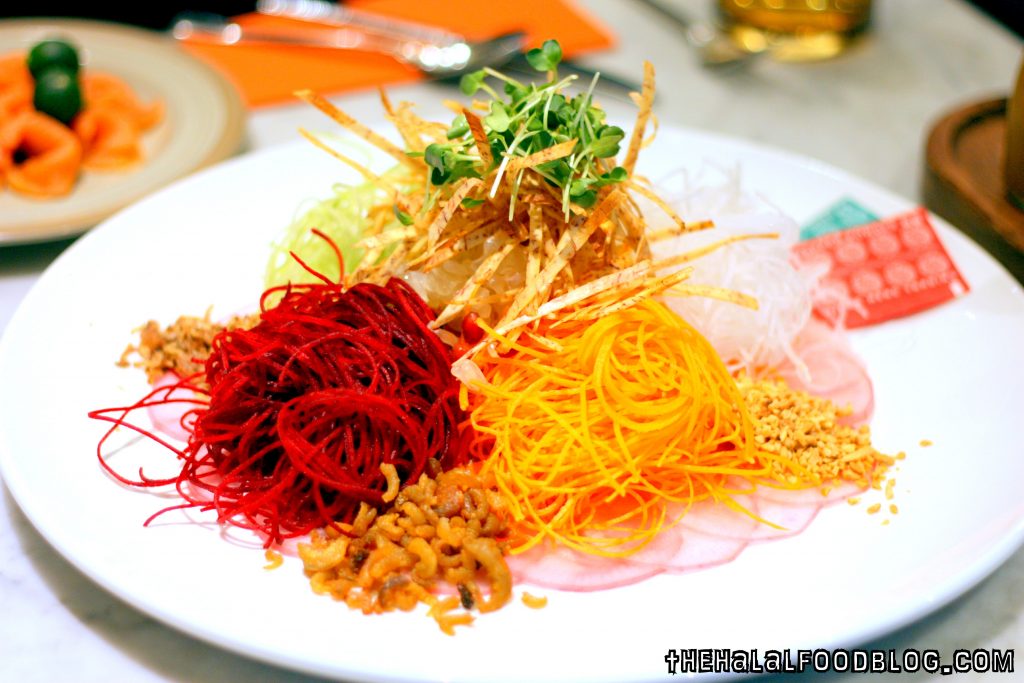 Yusheng is dish synonymous with Chinese New Year because it symbolizes prosperity!! It's actually a very intricately assembled salad with each ingredient bearing special significance. And in case you still don't recognize which dish we are talking about, this is one where everyone tosses up high in the air with chopsticks while saying "Lo Hei!!"
Katong Kitchen has given this traditional dish its very own unique and special twist with some interesting ingredients. The result is the Kerabu Yusheng (FYI 'Kerabu' basically means salad).
You have a choice of either Smoked Salmon or Salmon Sashimi for the fish component of the Kerabu Yusheng. The rest of this prosperity-bearing dish is made up of fresh beetroot, radish, carrots, pomelo, peanuts and dried shrimps.
All these added together make for a very colourful dish and also one that has some Nonya charm to it while still retaining the essence of what a Yusheng should be.
The traditional crackers have been replaced with fried yam strips and also crispy You Tiao to give it the crunchy factor and it actually works very well!
The traditional plum sauce is swapped out with something we found very unique and also very tasty – a specially concocted Spicy Pineapple and Ginger Lily sauce which is poured over the salad along with some oil.
And once the Yusheng is assembled, we're ready for the tossing!!
Not only does the Kerabu Yusheng look good, it tastes great too!
Definitely something that the whole family can share and enjoy along with the rest of the dishes available at Katong Kitchen!
Now, they have a non-spicy version of the sauce too but to be honest the spicy version is not very very very spicy lah LOL you will get hints of the heat but overall it's really tasty because of the tangy pineapple and ginger lily.
The Kerabu Yusheng is priced at $28++ (for 4 persons) and $38++ (for 8 persons), which I'm sure everyone will agree, is a really good deal!! And they also have it available for takeaway too!!
And by the way, besides their regular dishes, they also have some special dishes in the buffet spread just for the Chinese New Year season!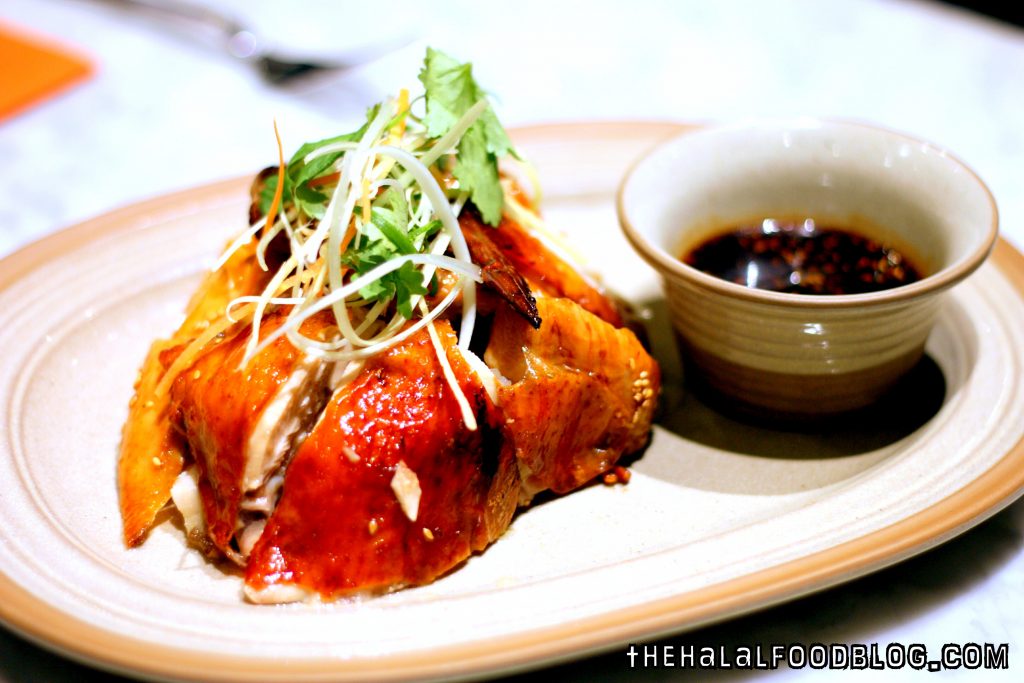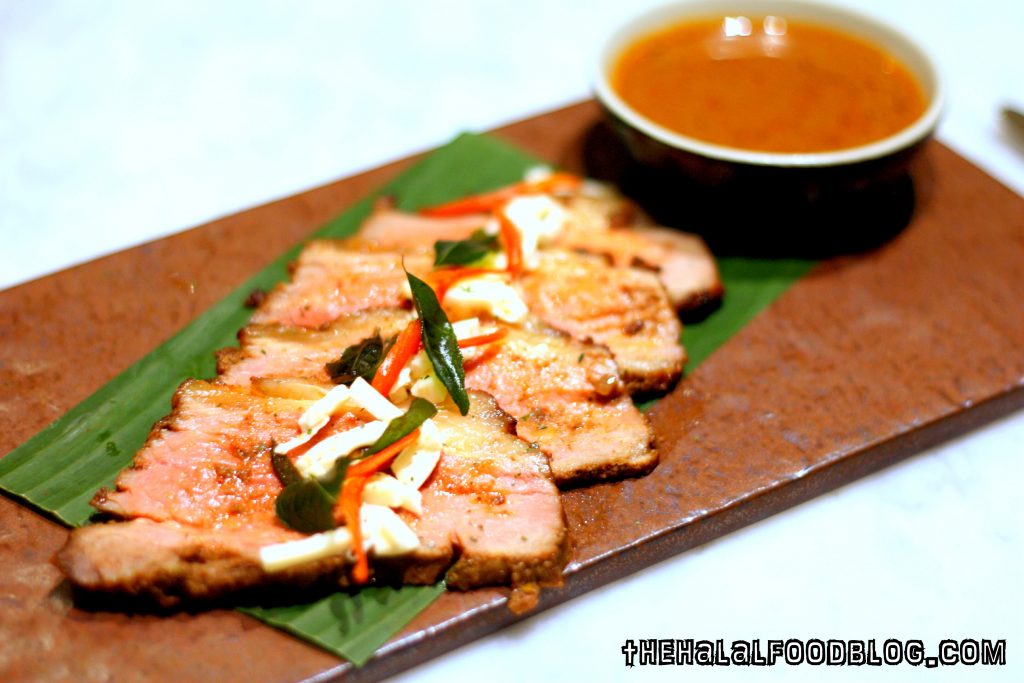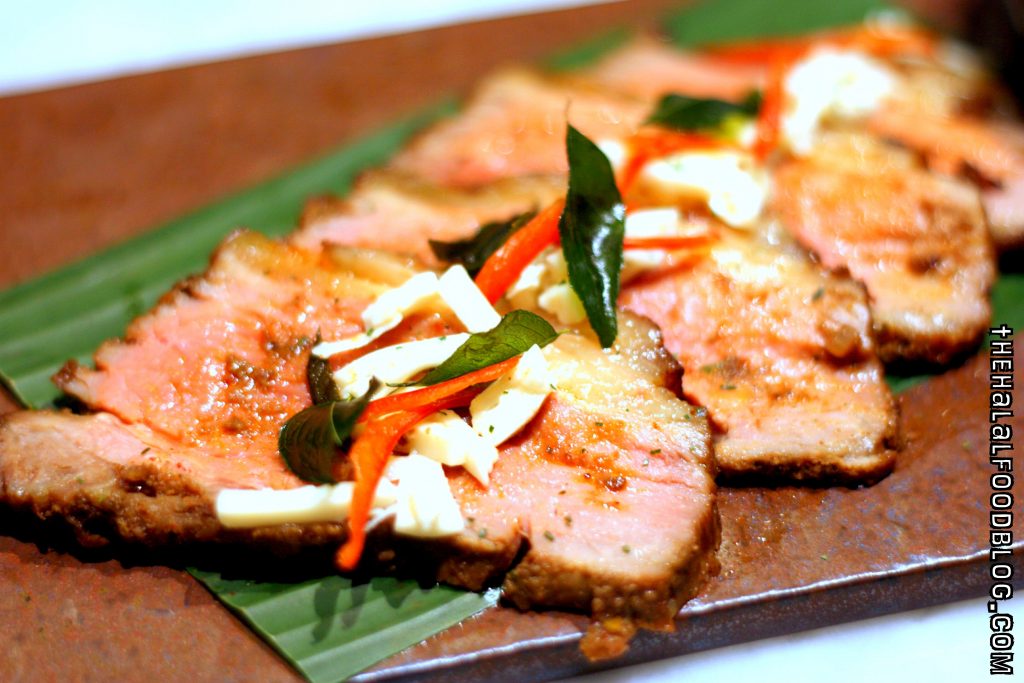 Two of the special dishes for the Chinese New Year spread are the Honey Glazed Roasted Sesame Chicken which comes with a special soy sauce and also the Baked Striploin with Rendang Sauce. Check out the perfect doneness on that beef striploin!!
You can also look forward to dishes like Five Spiced Roasted Whole Crispy Duck, Dried Scallop Fish Maw Soup, Ginseng Scallop Soup and even a Braised 'Shark's Fin Melon' with Scallop Soup where instead of shark's fin, a melon is made to resemble shark's fin!! Innovative and definitely worth a try!!
Plus, I'm sure at least some of these are dishes that you might have been wanting try for quite awhile but, let's face it, there are not many Halal versions of those dishes available elsewhere so this CNY spread at Katong Kitchen is a great chance!
Anyways, there are also some special desserts too but more on that later hehehe
Okay so let's run down some of the other dishes you can enjoy at Katong Kitchen. These are dishes from their buffet spread which you may also enjoy when it's not the CNY season but what better time than now since there are extra offerings right?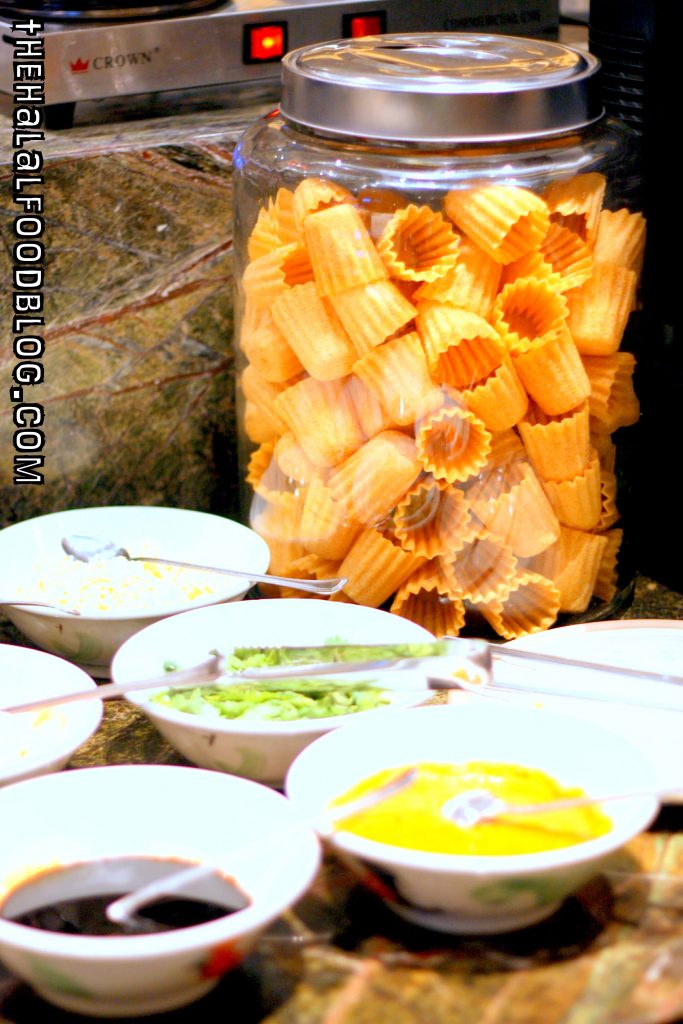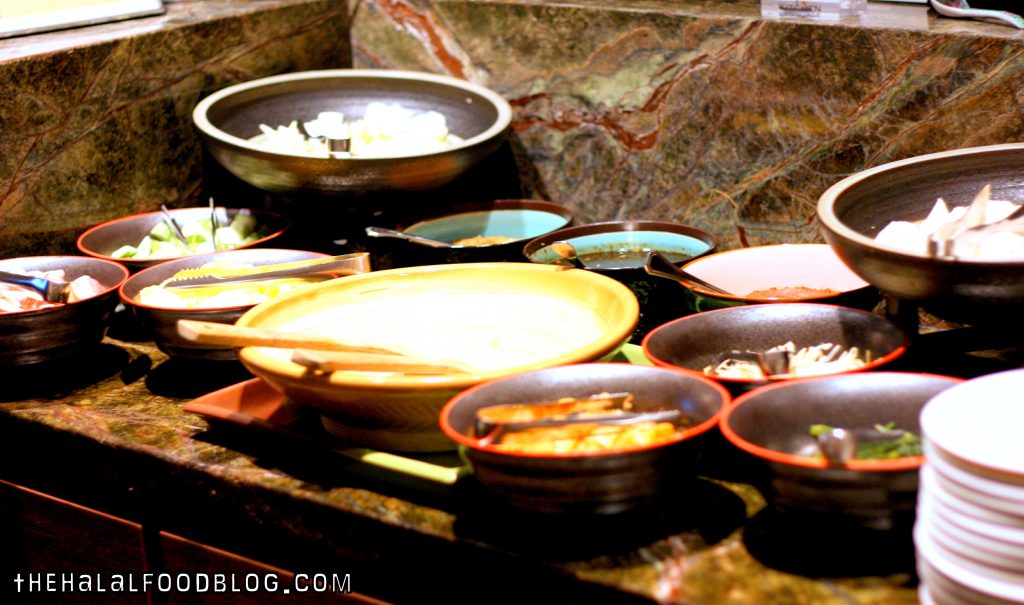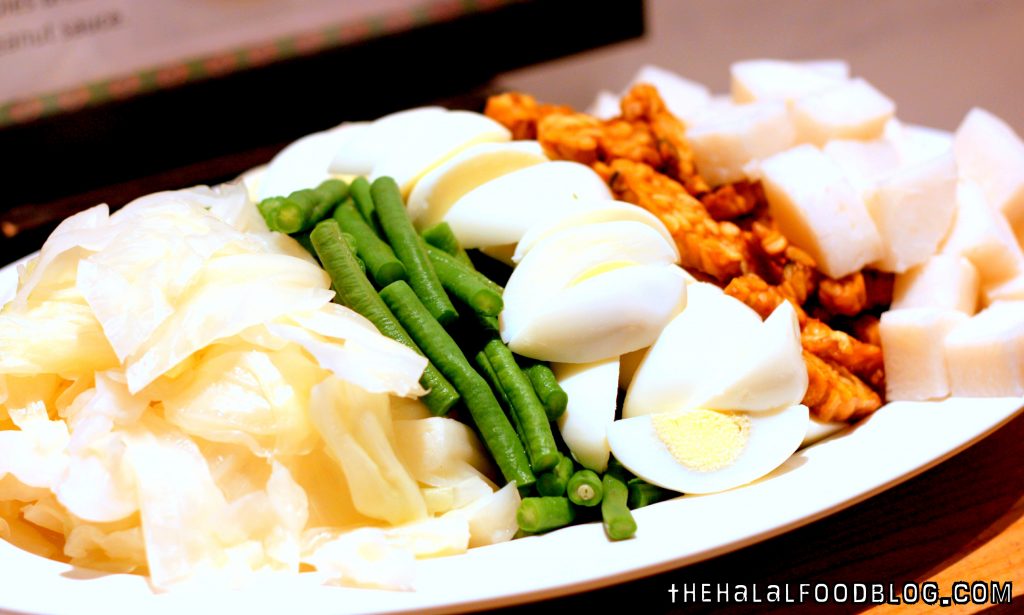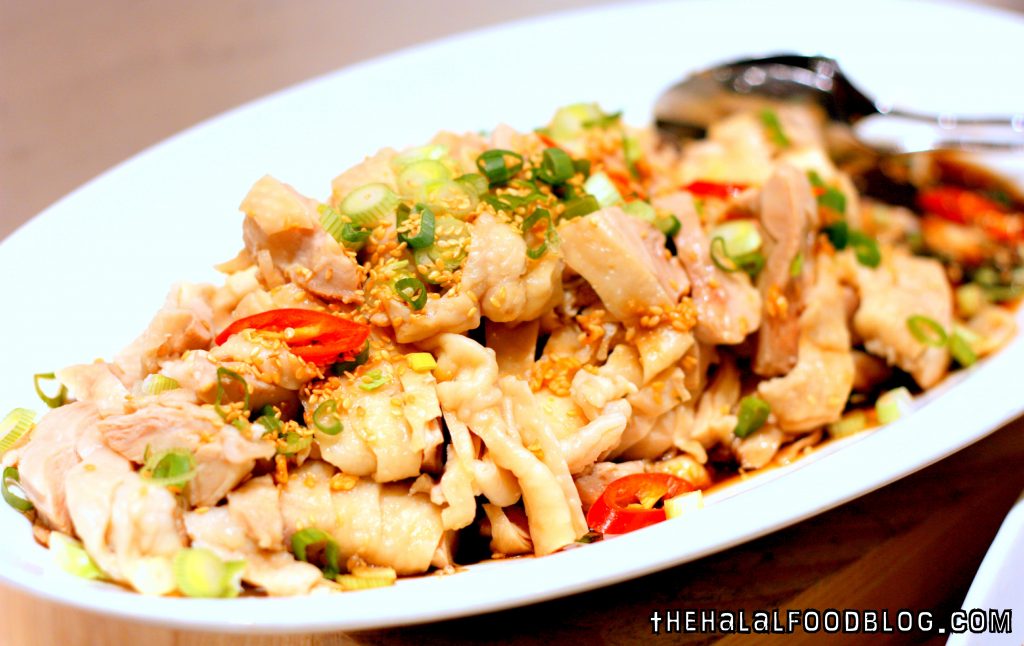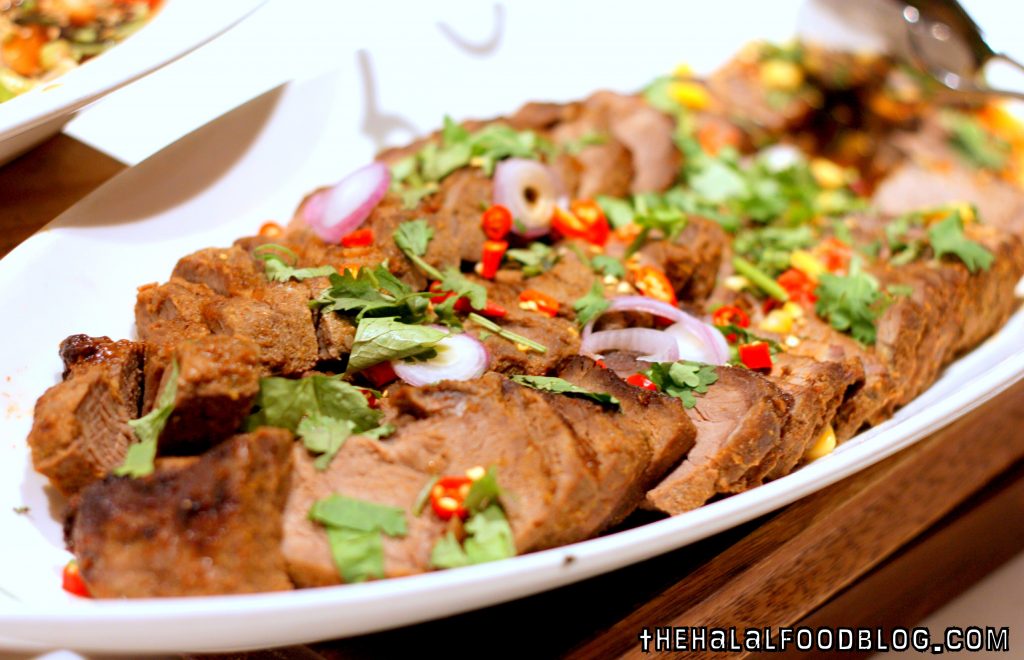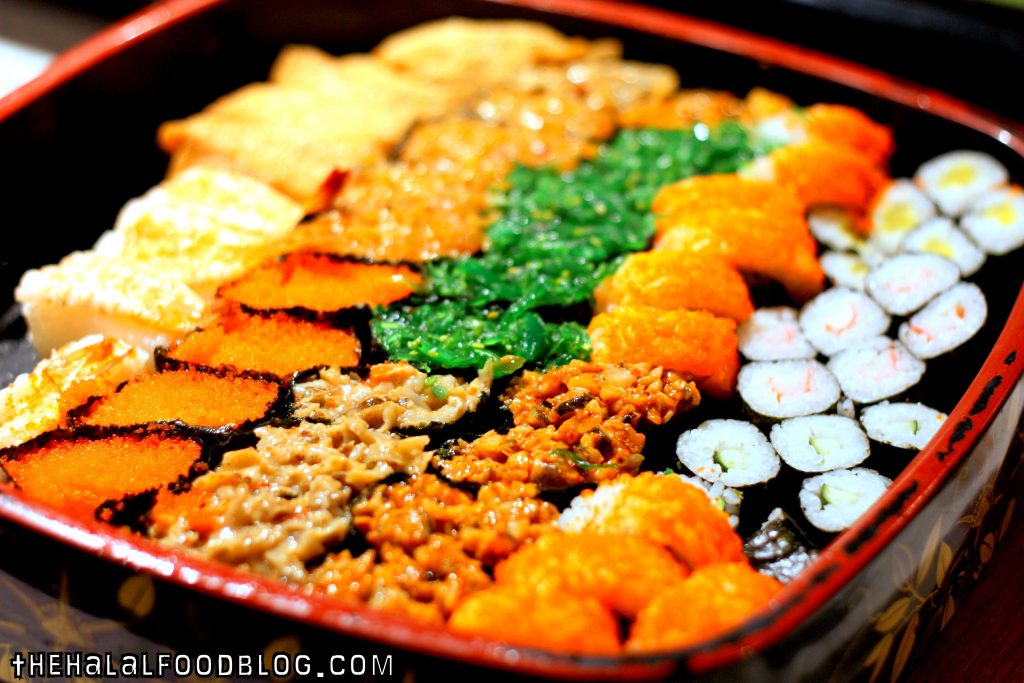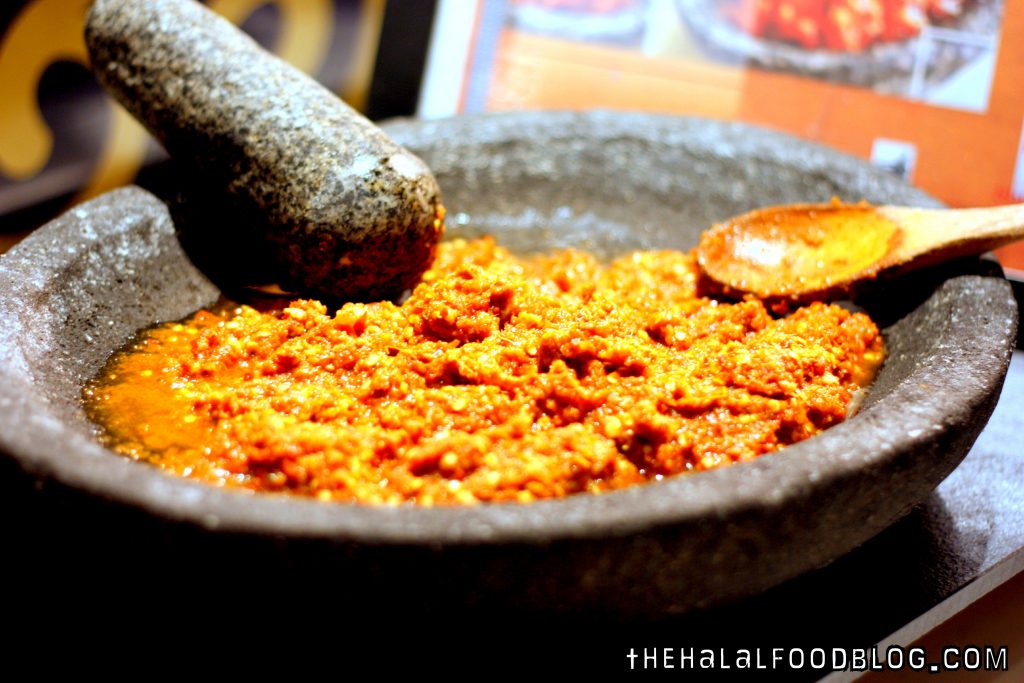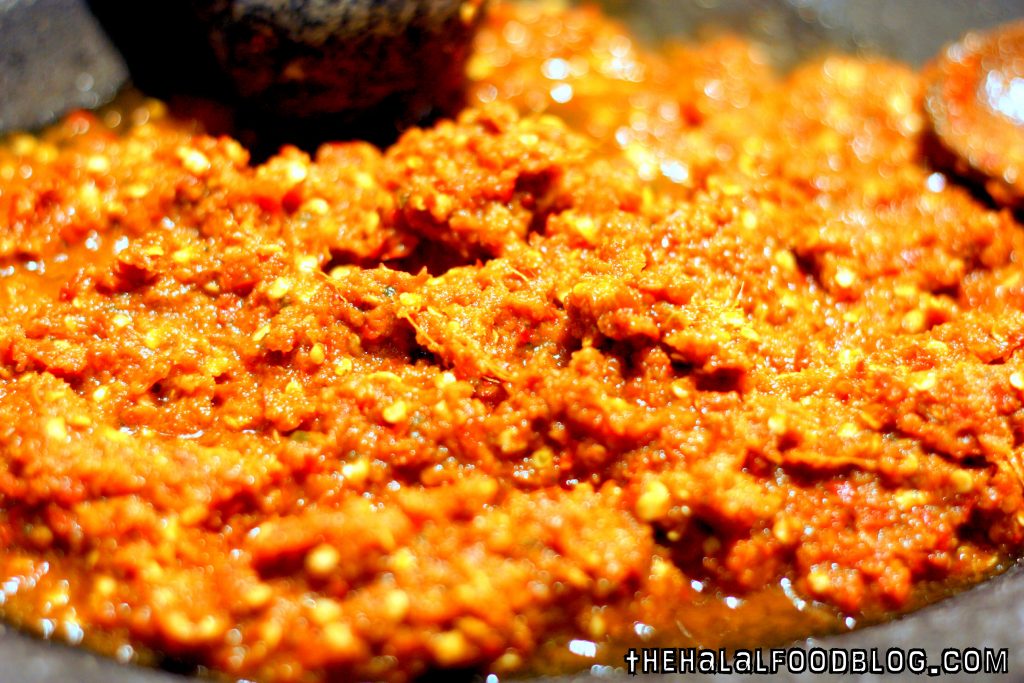 You know they're serious when they have a whole special serving of Sambal Belacan there!!
Enjoy with the Emping or with any dish you please at Katong Kitchen! Prepared the traditional way!!
Anyways, we're just at the Starters section… on to the Mains!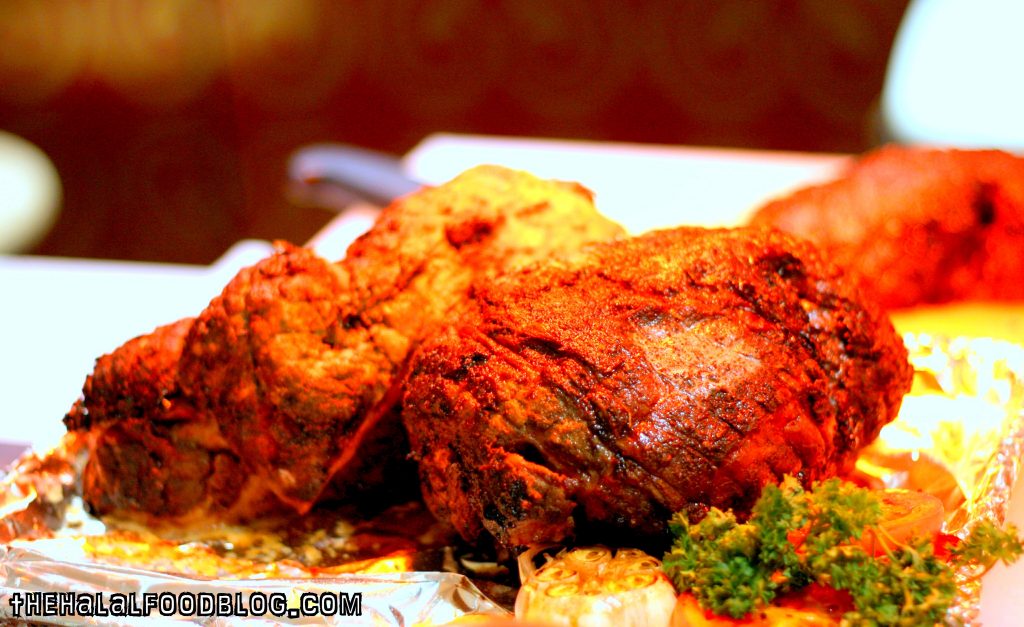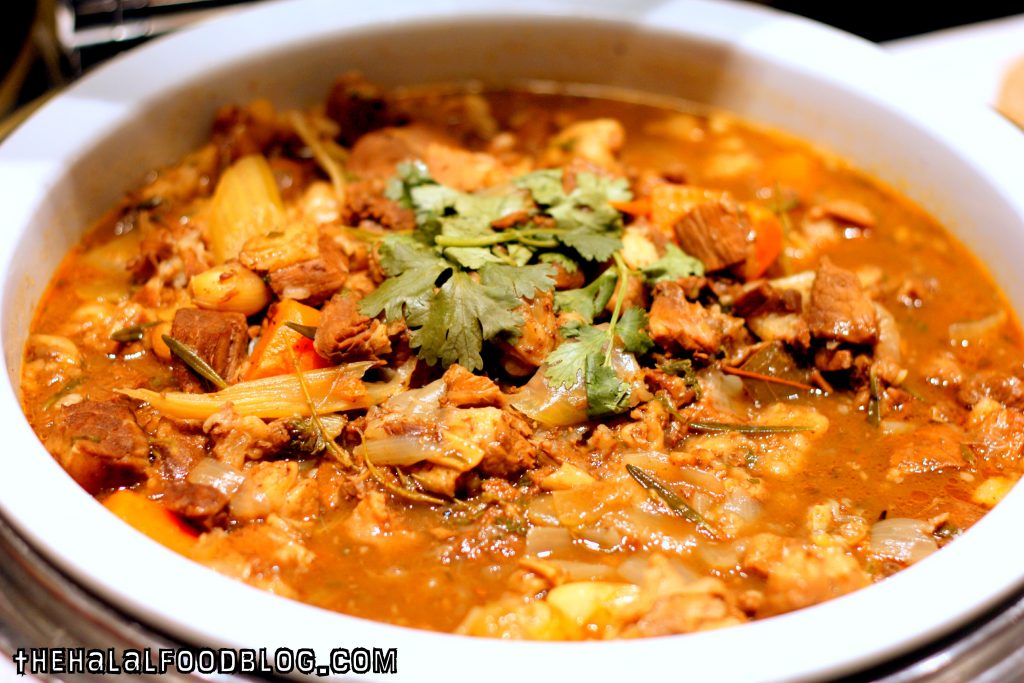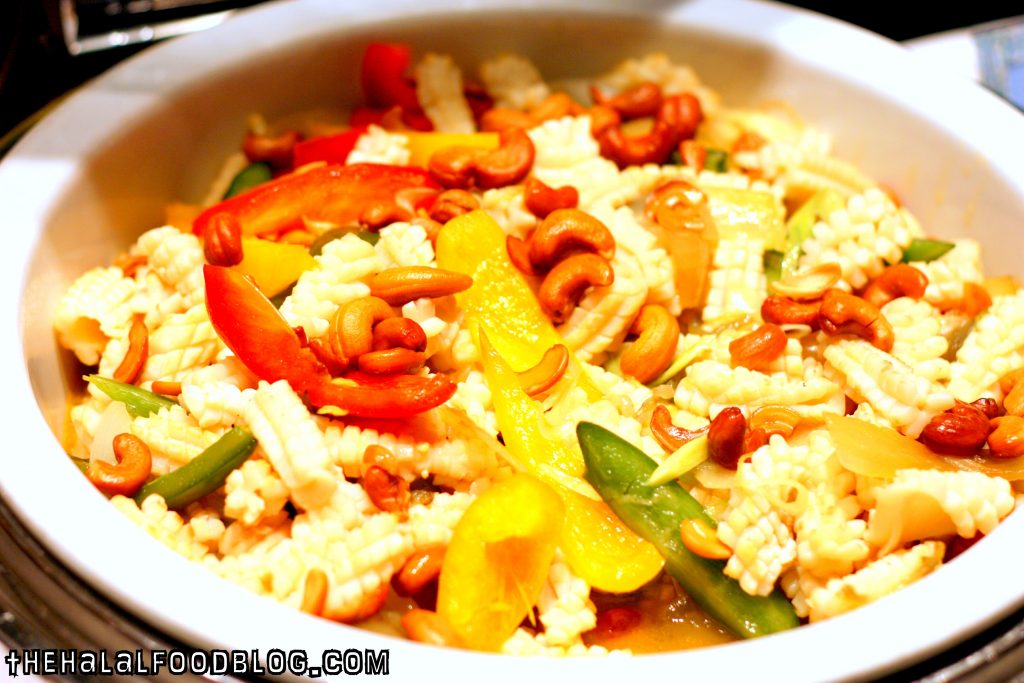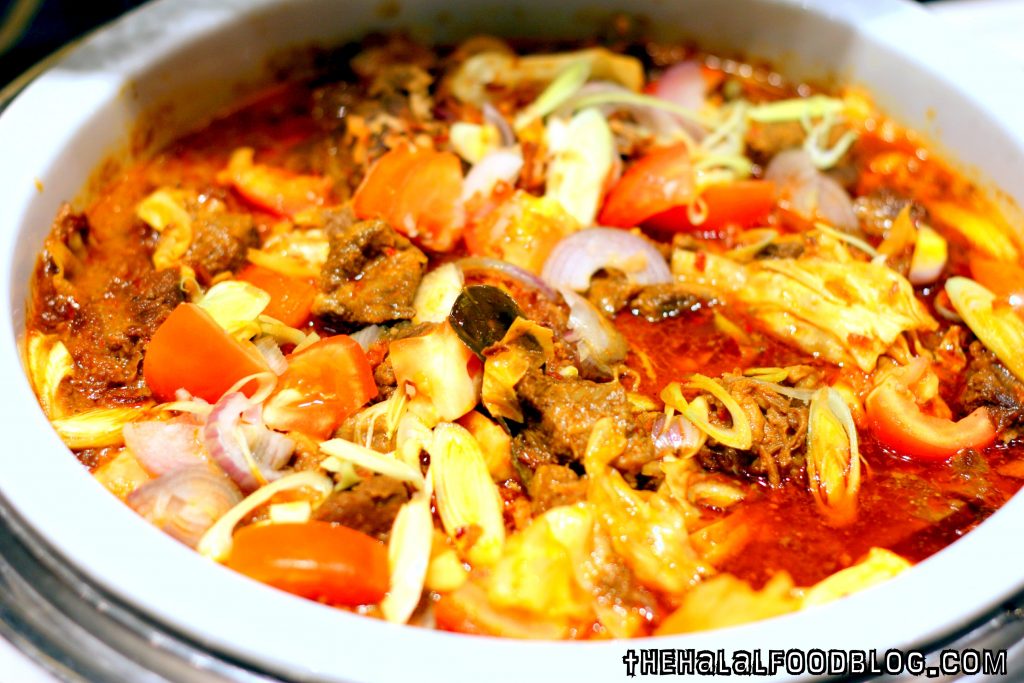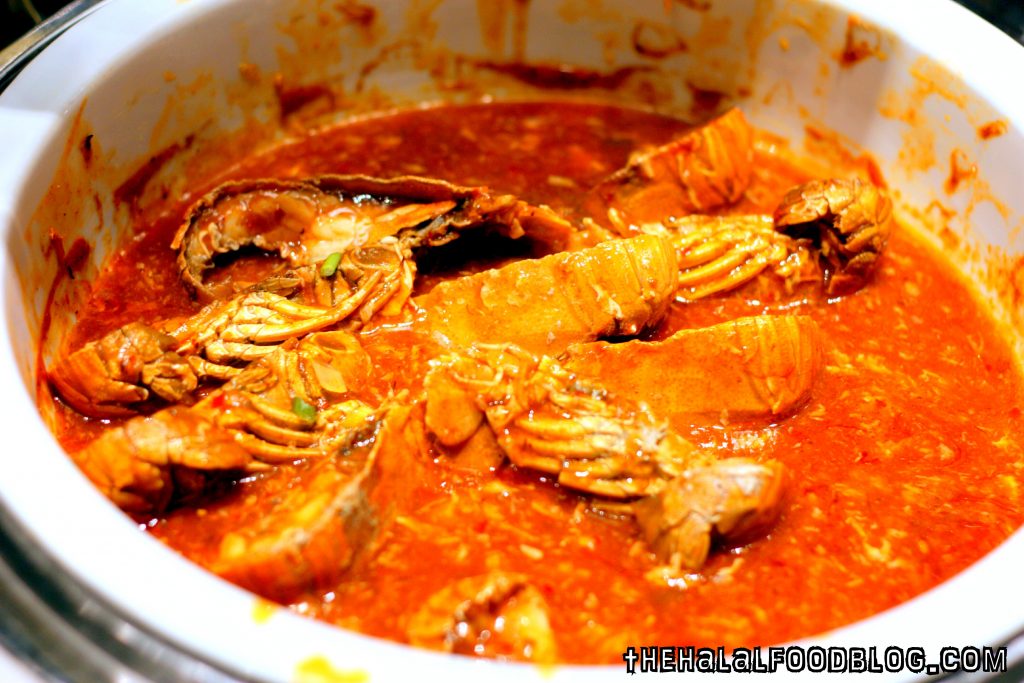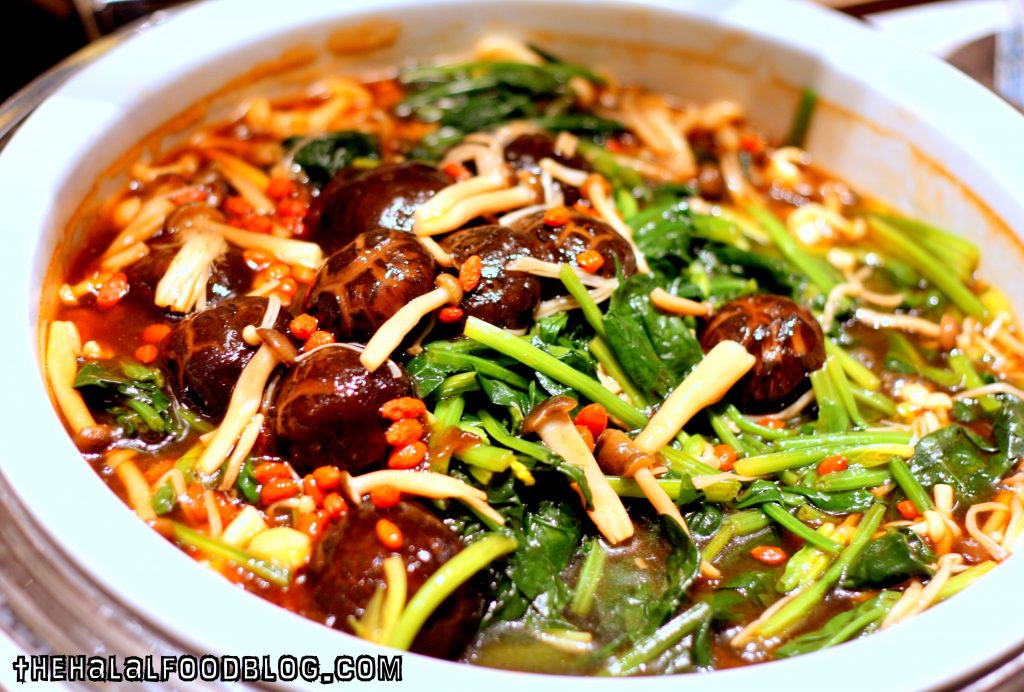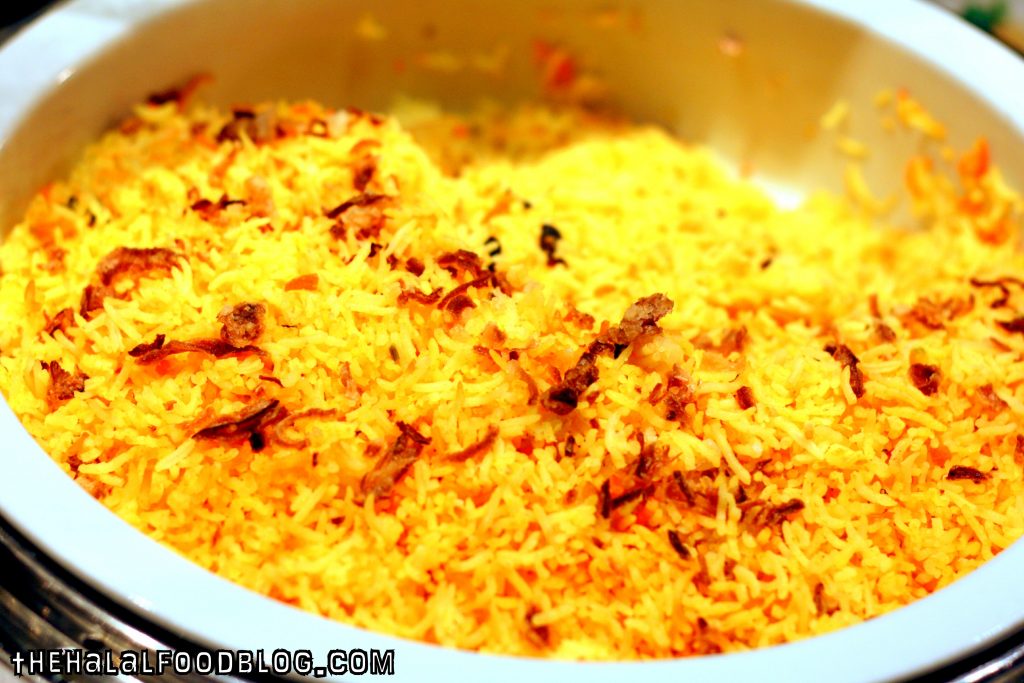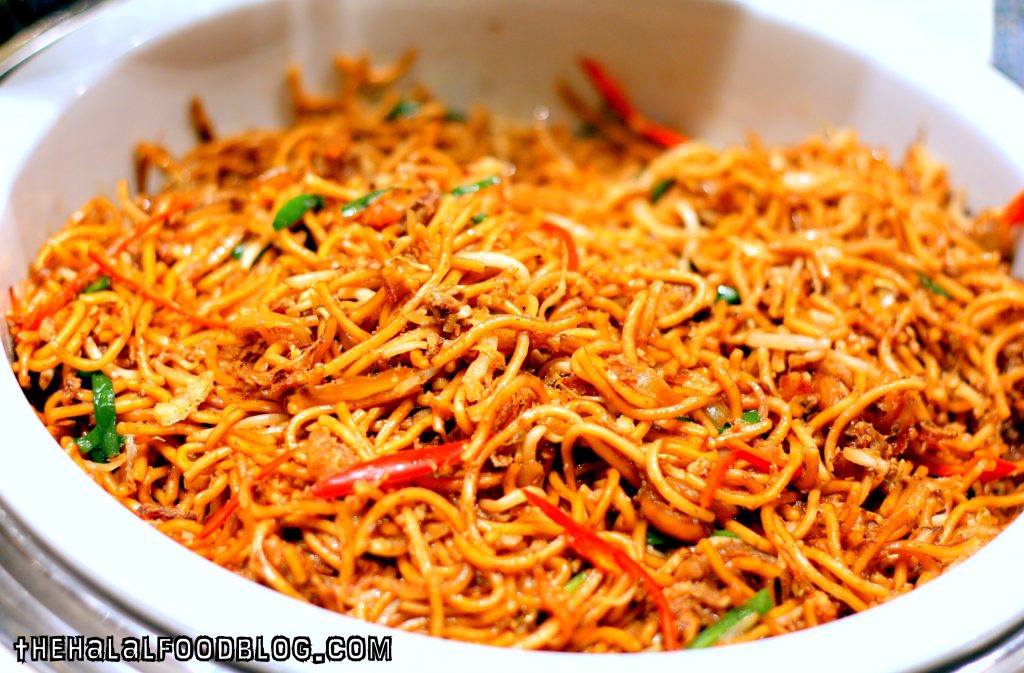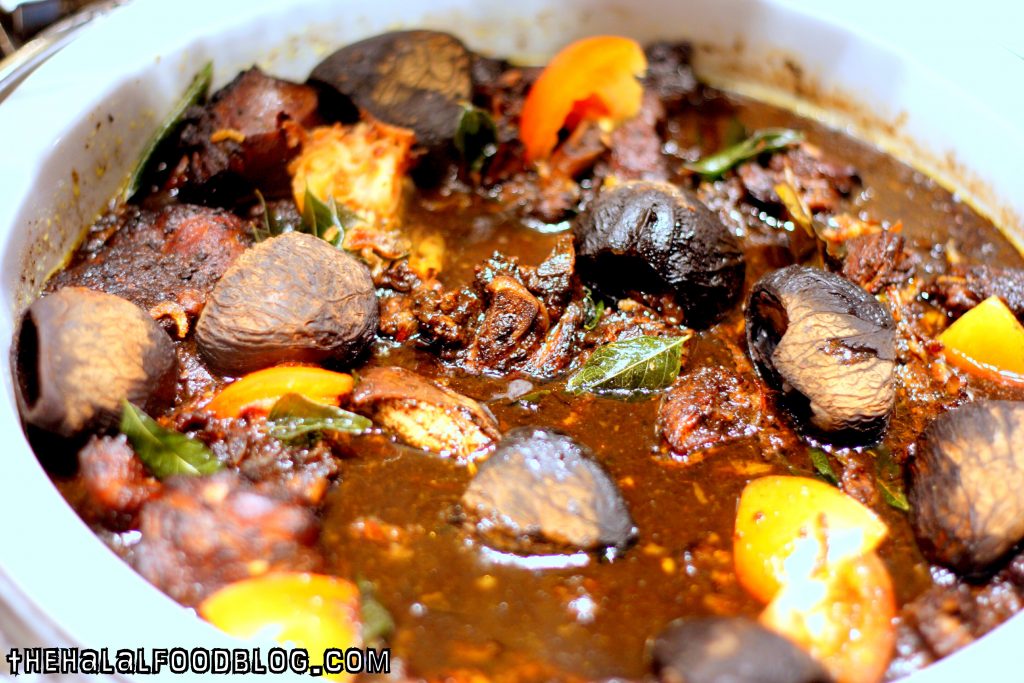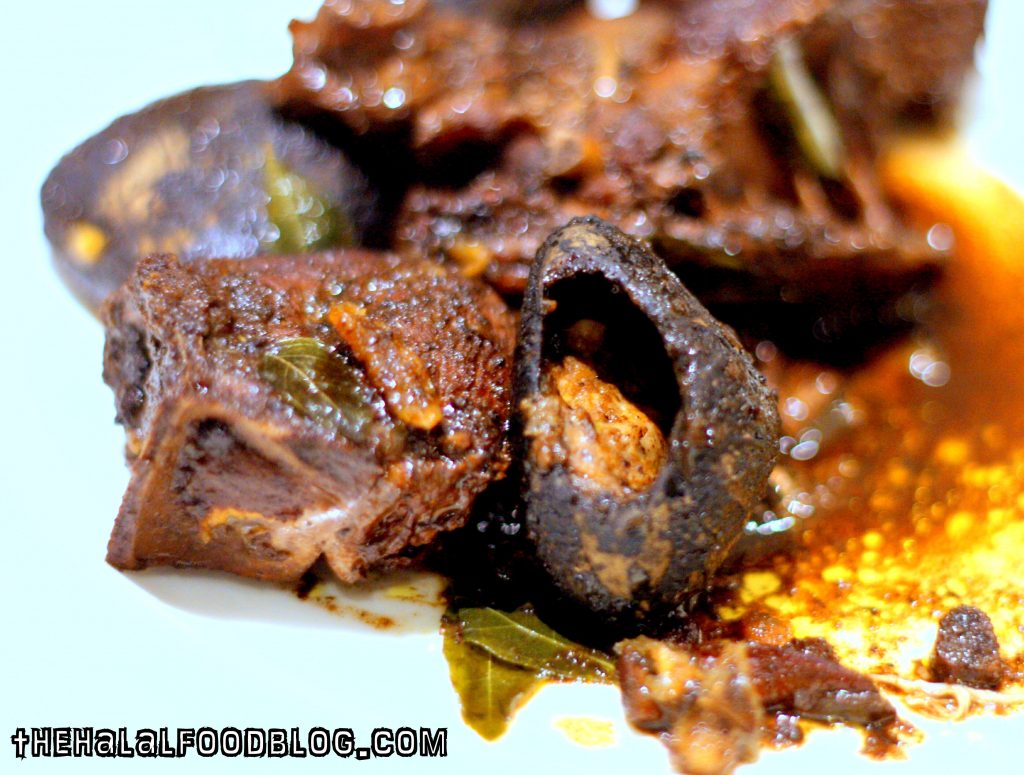 Without a doubt, you MUST try the Katong Signature Ayam Buah Keluak which is the signature dish (like duh!) at Katong Kitchen! Chicken is cooked in a thick gravy with Buah Keluak (yes the same one used in Rawon!). Plus you know they're doing it the truly traditional way when they stuff the Keluak shell with minced chicken!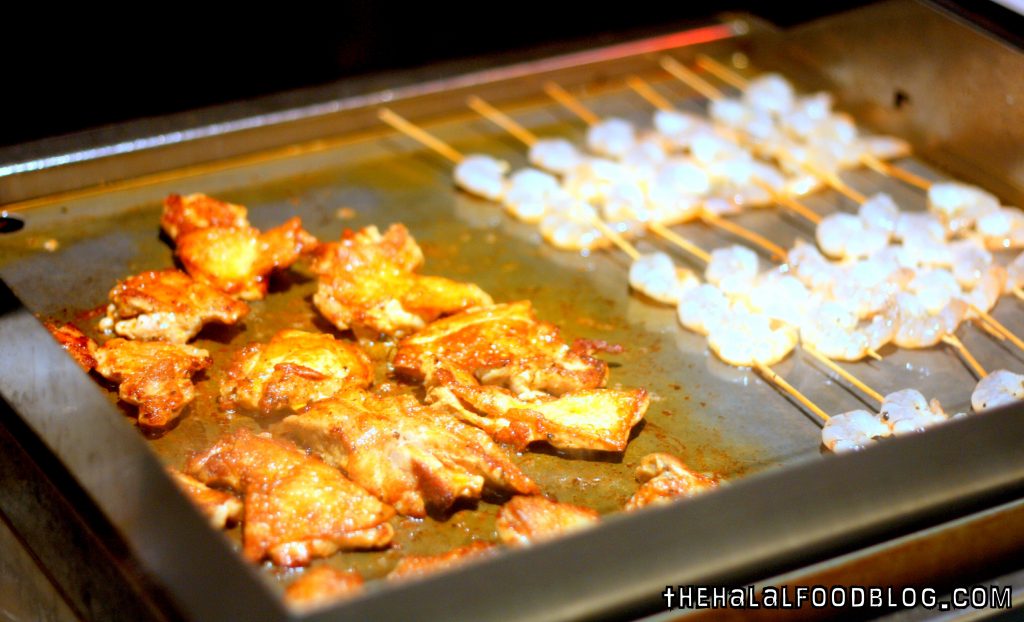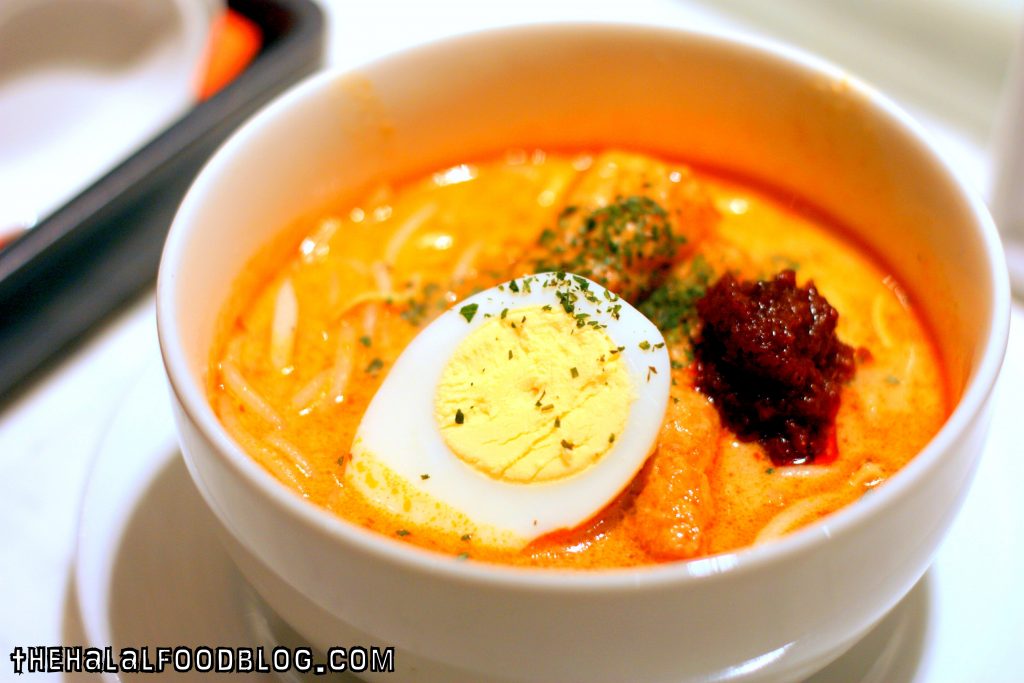 They also have a few Live stations where you can get freshly grilled meats and seafood (must take the sambal!!) and also freshly prepared Laksa!!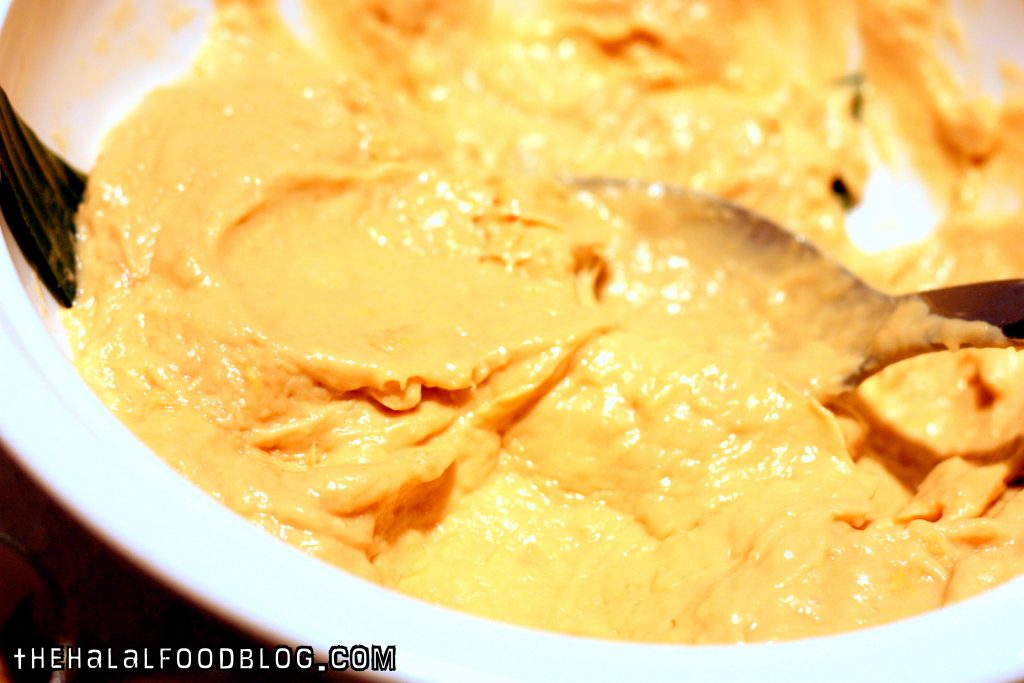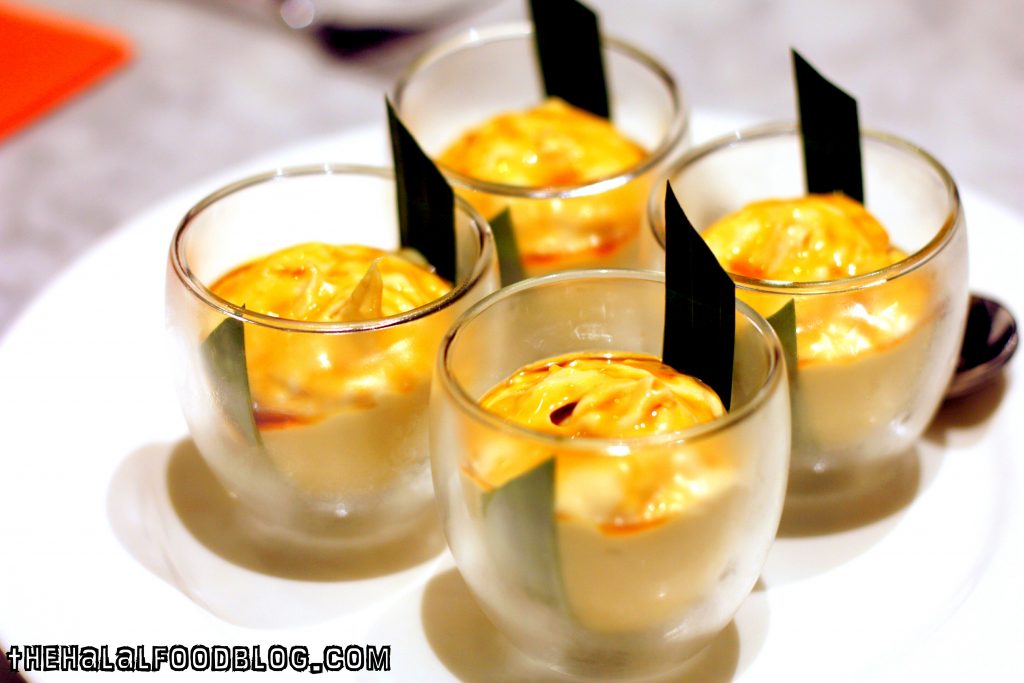 JENG JENG JENG!!! DURIAN PENGAT!!!
Oh yessssssssss the all-time favourite is here and it's gooooooooood!
They add some coconut cream but not too much so you can still enjoy that pure durian flavour complete with bits of durian too!!
Definitely a must must must have!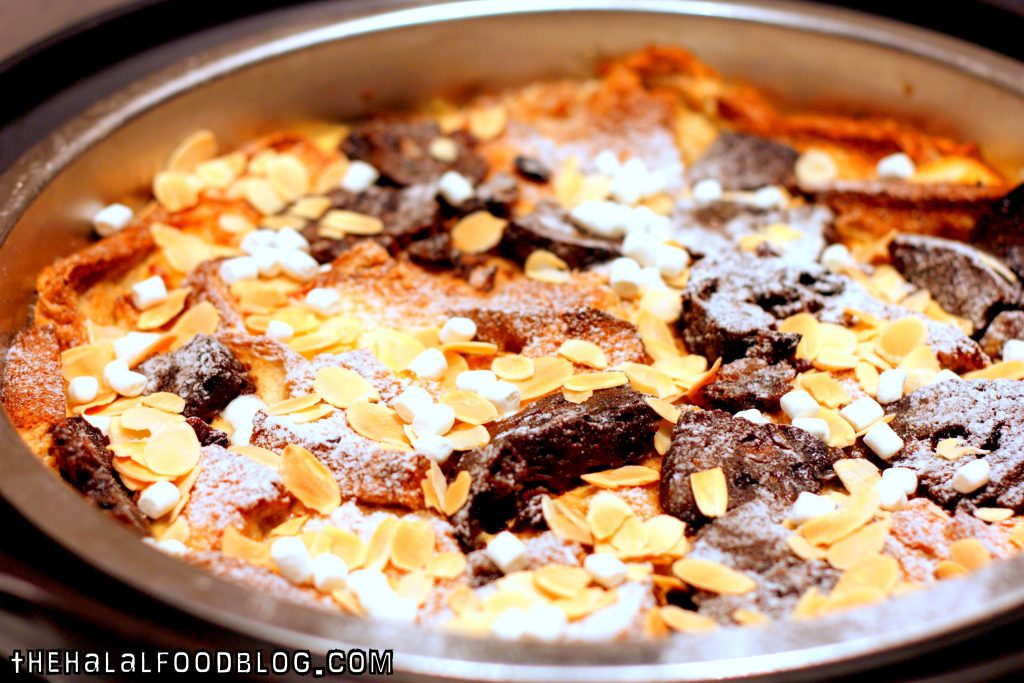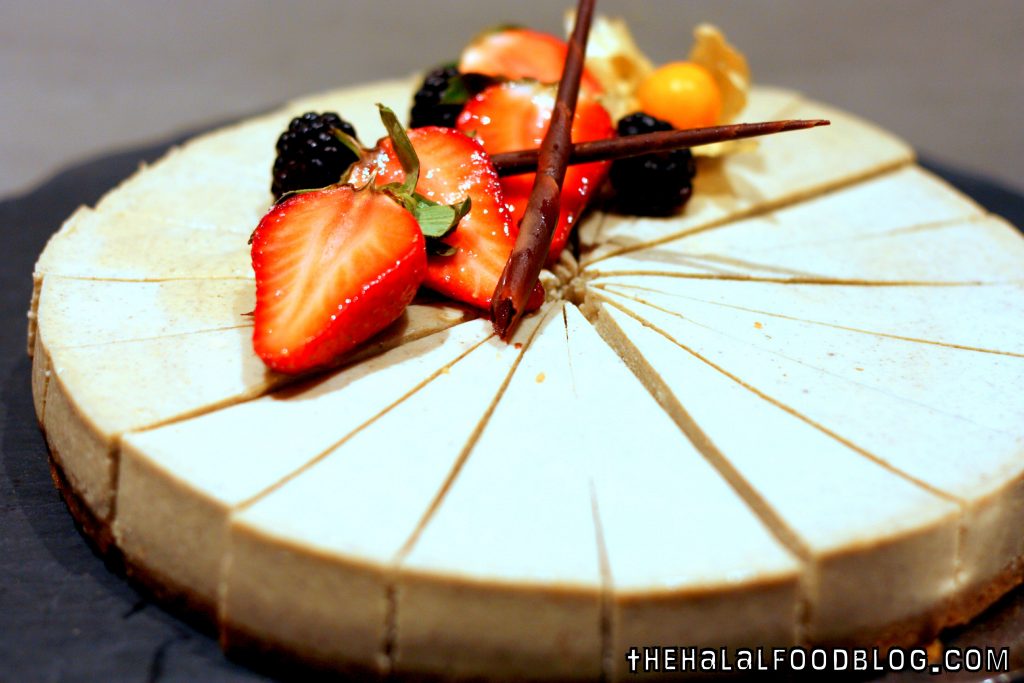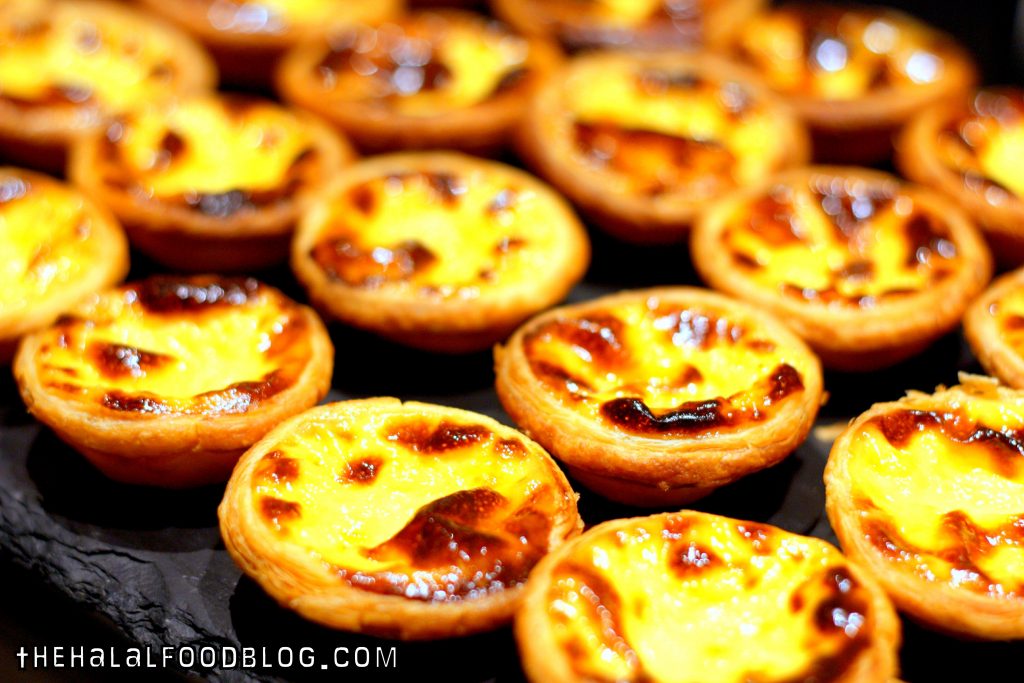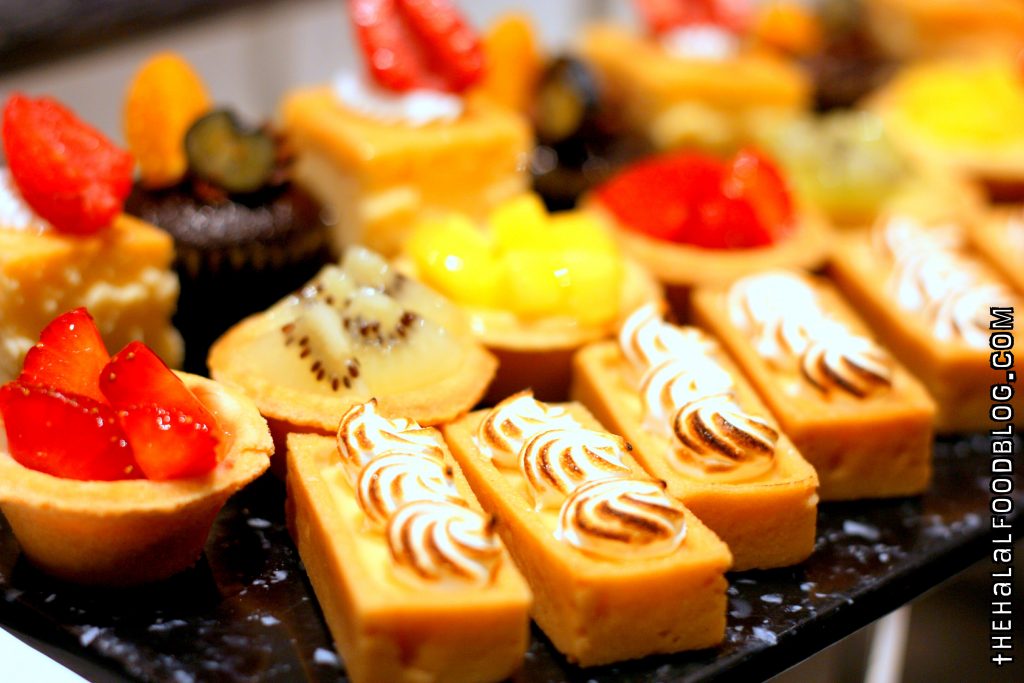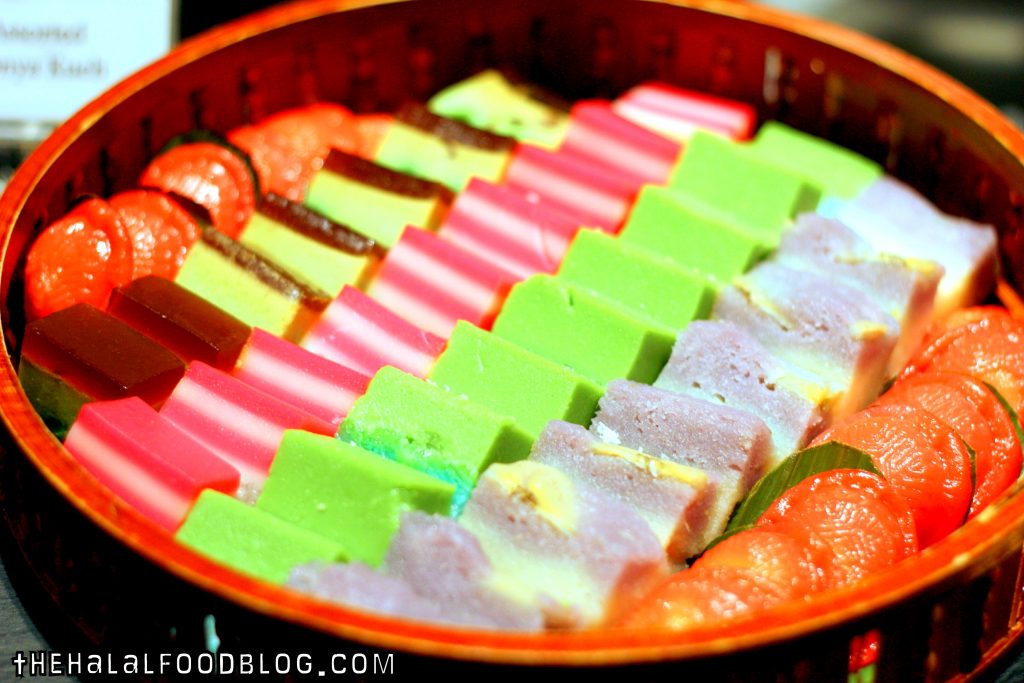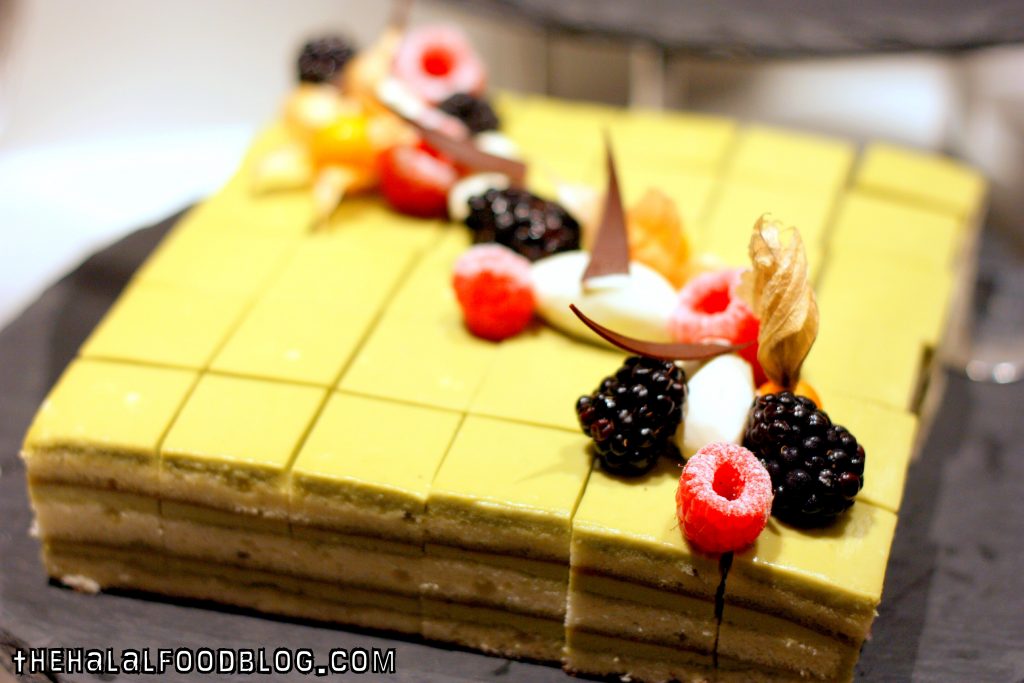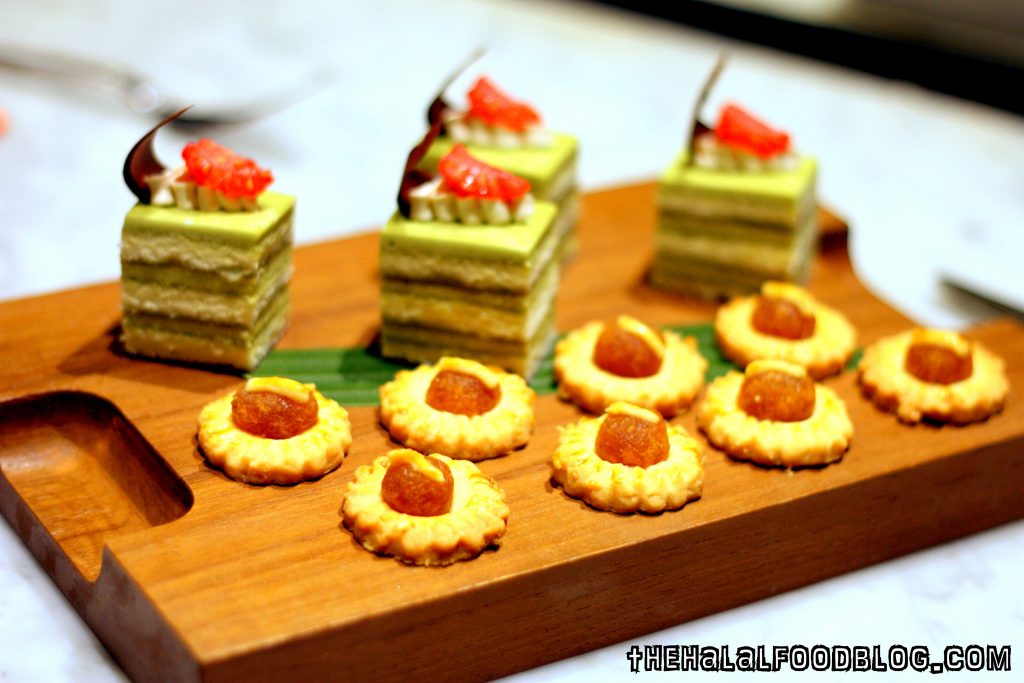 2 more special offerings at Katong Kitchen are the Wheatgrass and Red Date Cake and Pineapple Tarts.
Now, before you all go "Wheatgrass???", don't fret okay LOL just try it and you'll find that it actually has a flavour very reminiscent of Matcha (Green Tea) which is actually very nice. You won't get a very strong Red Date flavour but it does bring a nice and subtle sweetenss to the cake.
The Pineapple Tarts were absolutely delicious!
In fact, they were so delicious that we had actually made plans to buy a few bottles of it to give as gifts to some friends but *KWANG KWANG KWANG* these tasty little morsels are not for sale individually!
But the buttery pastry and the sweet pineapple jam… Ooooohhhh….
Maybe Katong Kitchen might considering bottling them up for sale. But for now, plenty to enjoy during the buffet!!
Here are the prices for the special Chinese New Year Buffet at Katong Kitchen;
Lunch (Mon – Sun) — $38++
Weekday Dinner (Mon – Thurs) — $48++
Weekend Dinner (Fri – Sun) — $58++
Chinese New Year Eve Dinner (7 February 2016) — $65++
Chinese New Year Day 1 & 2 Lunch (8th and 9th February 2016) — $42++
Chinese New Year Day 1 & 2 Dinner (8th and 9th February 2016) — $60++
The Chinese New Year Buffet at Katong Kitchen is now on and it will run until 22nd February!!
Katong Kitchen will be open for the long CNY weekend holiday so it's a great time to gather family and friends and celebrate with some good food!
Village Hotel Katong
25 Marine Parade Road (S) 449536
Level 4
Tel: 6551 2141
Facebook: www.facebook.com/KatongKitchen

All information (including prices, availability of item on menu and Halal status of establishment) are accurate at the time of posting. All photos used in this site are property of The Halal Food Blog unless stated otherwise.
---
Katong Kitchen offers 10% off for all FRIENDS Card holders. Valid for Dine-In only and from Mondays to Sundays, except during black-out dates, eve of and on public holidays. Not valid with other privileges, promotions and vouchers. No splitting or combining of bills allowed, capped at 10 pax per bill. No splitting of tables allowed.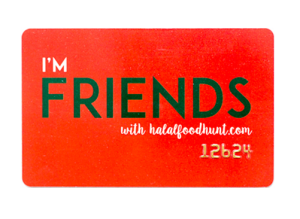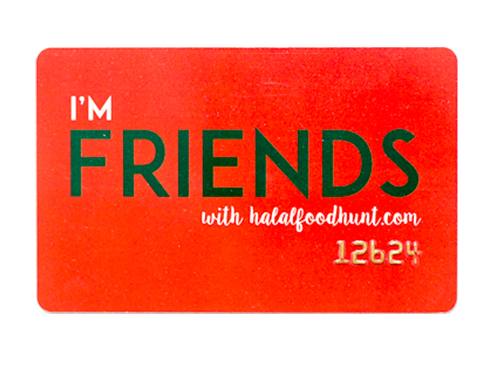 Get your FRIENDS with halalfoodhunt.com Rewards Card now at only $18/year and unlock discounts at over 60 halal restaurants, cafes, bakeries including online e-commerce businesses in Singapore. For a full list of where you can enjoy your card, click here.