You'd probably have realized by now that I have quite a sweet tooth (in fact I think ALL my teeth) so I wanna share with you something that I've taken quite a fancy to recently. I'm talking about JWEL Ice-Cream. Oh yeah.
JWEL has actually been around for quite awhile (about a year I think) but it's only recently that we've been hearing about the waves they've been making. Guess there's a new big name in ice-cream here! They've apparently added 3 more flavours to their already expansive and apparently tasty range and that's what we're gonna show you.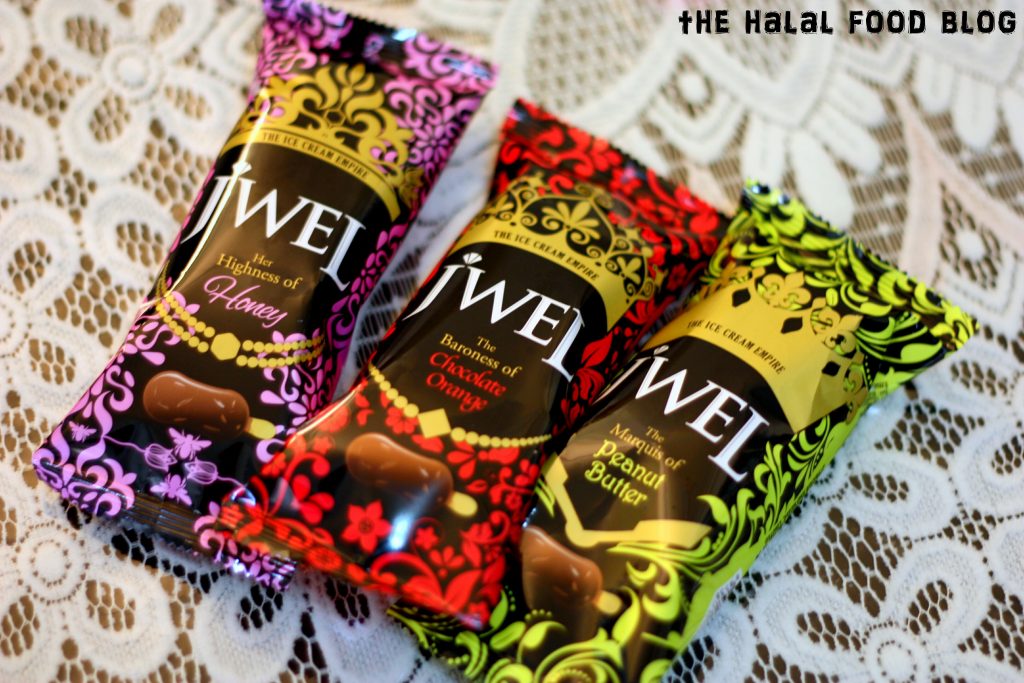 So for the past year or so, everyone's being enjoying 5 flavours of JWEL ice-cream. The JWEL Ice Cream Empire consisted of
The Duke of Vanilla
The Countess of Tiramisu
The Duchess of Double Chocolate
The Earl of Caramel
The Baron of Black Forest
Sounds pretty impressive yeah? Well, they have got a few more joining this Royal line-up!
Hear ye! Hear ye! Announcing the arrival of The Baroness of Orange Chocolate, Her Highness of Honey & The Marquis of Peanut Butter!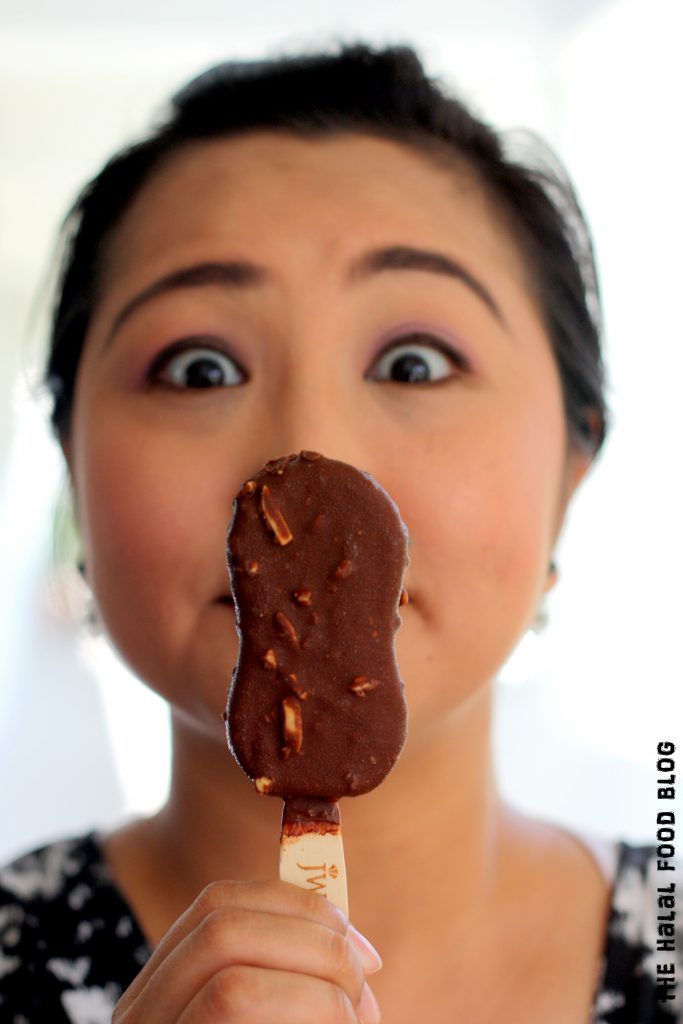 All the members of the JWEL Royals are coated in thick chocolate that has Almond bits for an added bite. And under that rich chocolate shell, delectable ice-cream that is fit for a king and queen awaits!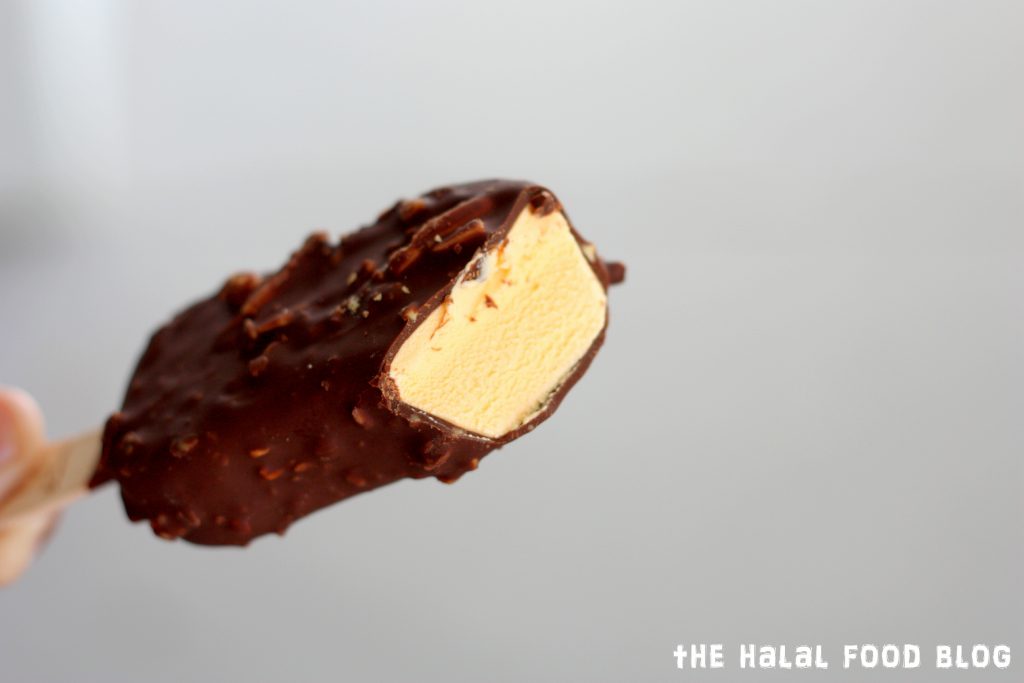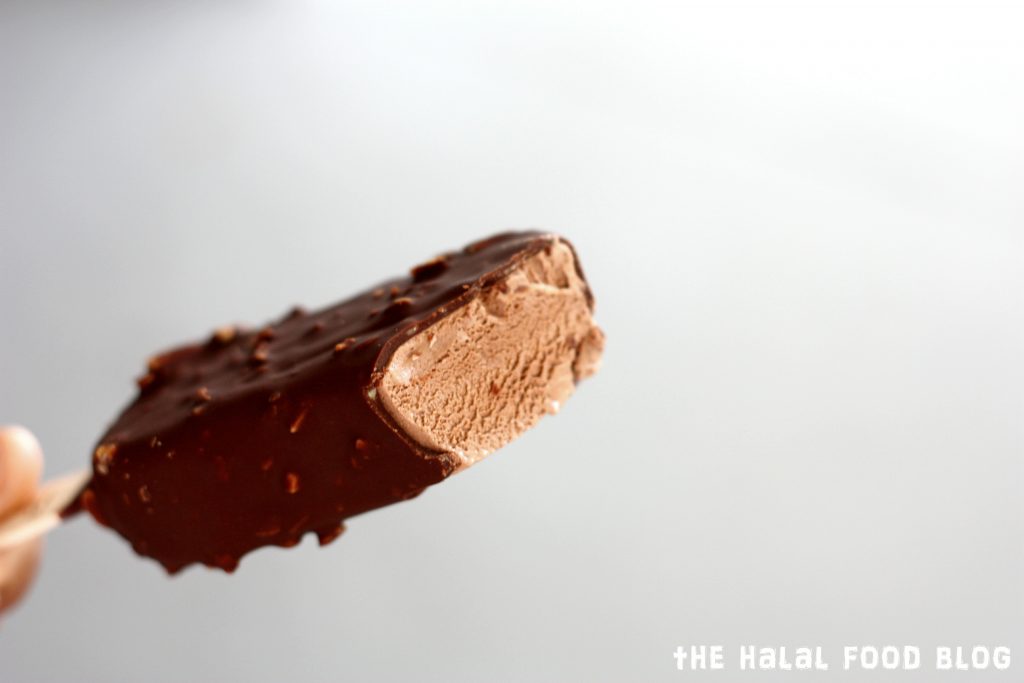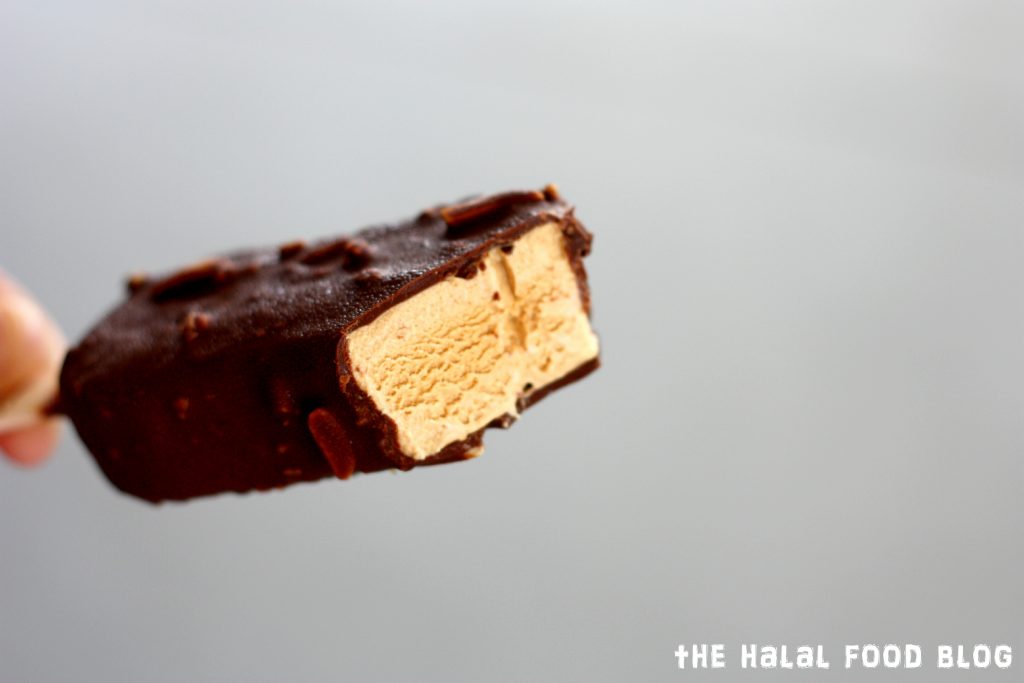 Everyone's favourite seemed to be the Orange Chocolate!
It's very tasty and a very interesting flavour that seems to be gaining popularity in recent times. I've always had a thing for Orange Chocolate ever since I was a kid thanks to those little chocolates with the red wrappers. You know the one I'm talking about right?
Anyways it's great to be able to enjoy this delicious flavour in an ice-cream thanks to The Baroness of Orange Chocolate!!
But to be perfectly honest, Her Highness of Honey comes in at a very close 2nd place in my books!
After all, she is the Queen right? 🙂
It's super creamy and the taste of honey hits you at just the right hints without being too overwhelming.
The Marquis of Peanut Butter is great for fans of peanuts where you can enjoy that sweet/salty flavour in this creamy confection. Goes well with the crisp chocolate shell too!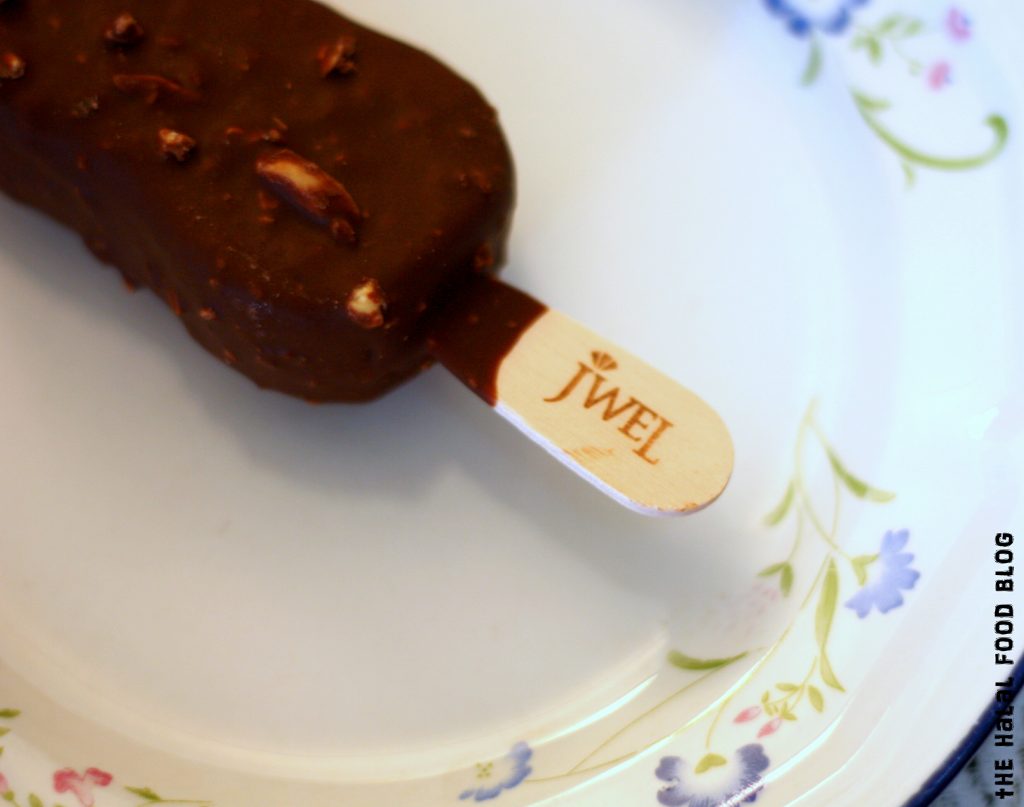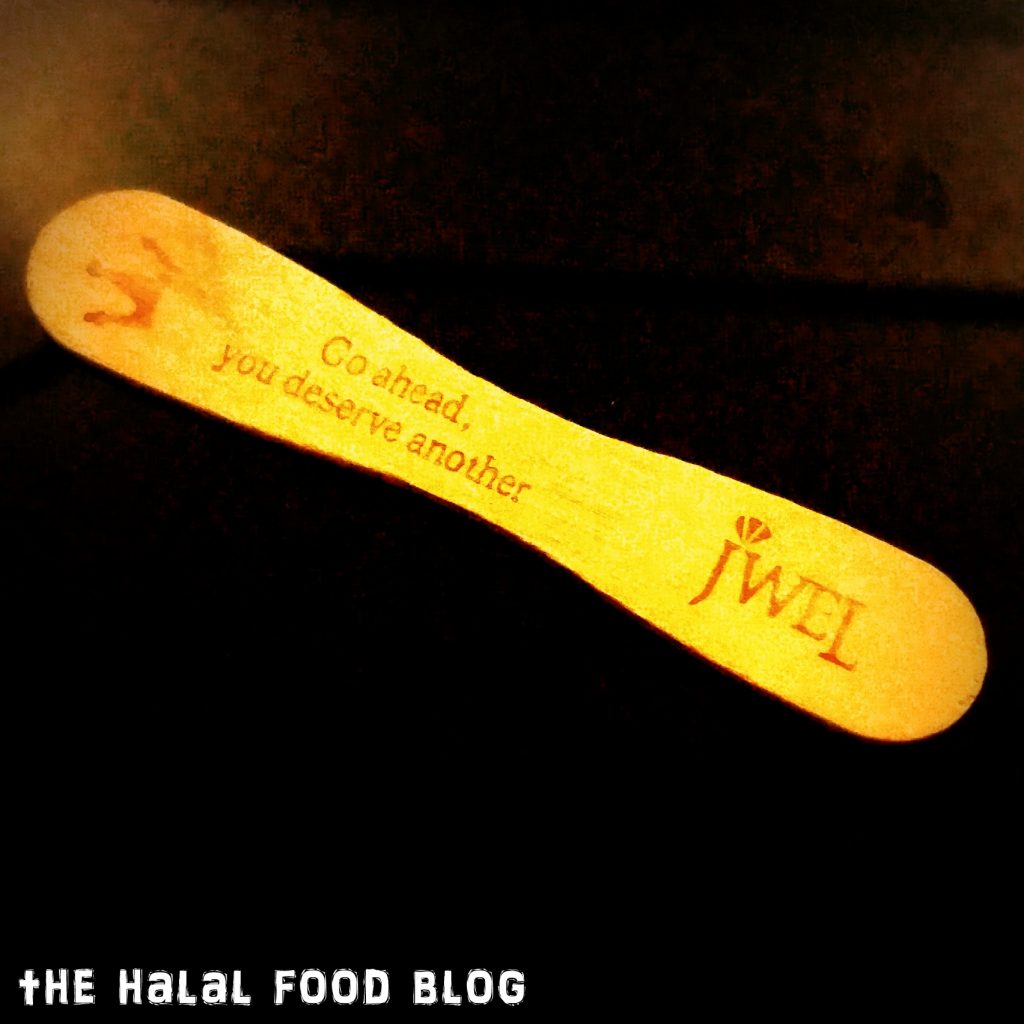 You can enjoy this great range of Ice Cream Royalty at $2.70 per stick at selected general retail stores ($2.95 at selected 7-11 stores) but our advice to you is to go and get the box of 6's.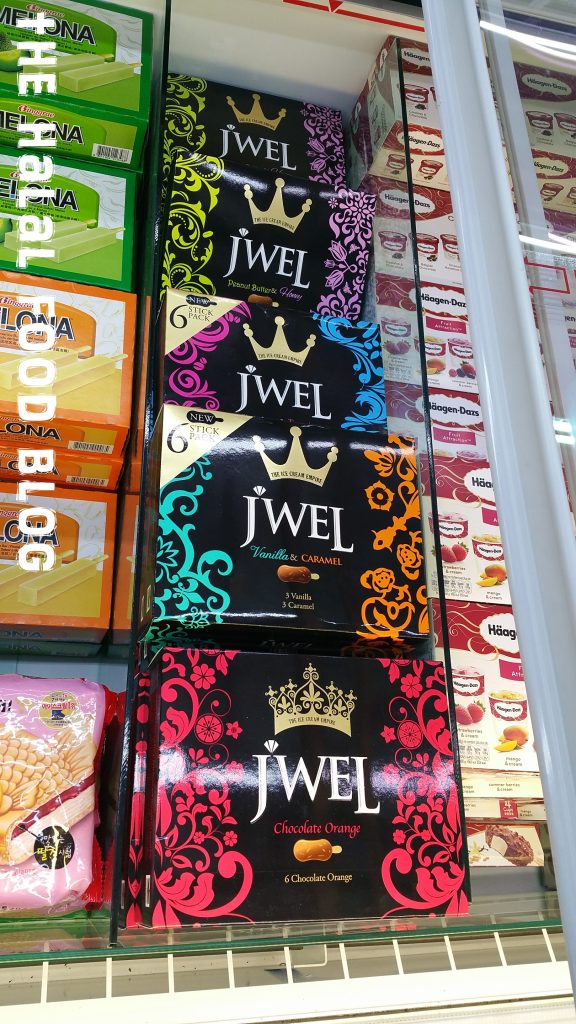 You can get a box of 6's at $10.90 per box at major supermarkets and hypermarkets, But look out for special offers and bundle deals when you're out grocery shopping. For example, we saw a deal where you can get 2 boxes for around $15 or something like that. That's a great deal!
Anyways one ice-cream is not enough lah confirmed one.
Like it says on the stick – You deserve another.
www.fraserandneave.com
Available at selected general retail stores, 7-11, supermarkets and hypermarkets
All information (including prices, availability of item on menu and Halal status of establishment) are accurate at the time of posting. All photos used in this site are property of The Halal Food Blog unless stated otherwise.