Everybody loves a good Satay am I right or am I right? As with most dishes, we all have our favourites but one thing we have learned to is to definitely try new things because you know never know when you'll find your new favourite!
We first tried Jamil Saté Classic in early 2016 and since then, we've had it plenty more times! In fact, Jamil Saté Classic has been on quite  journey! Not only has their Saté grown increasingly popular, they've also been awarded accolades such as being the winner of 'Best Satay Sauce' at the Urban Kampung's Ultimate Satay Challenge!
Well, we can definitely vouch for the Satay sauce (because we were part of the judging panel LOL) and of course, no surprise that their Saté is really good too.
You can read our original review of their Saté Platters and Bento but just in case, let us refresh your memories with some new photos of their Saté variation – Saté Skewers! 😛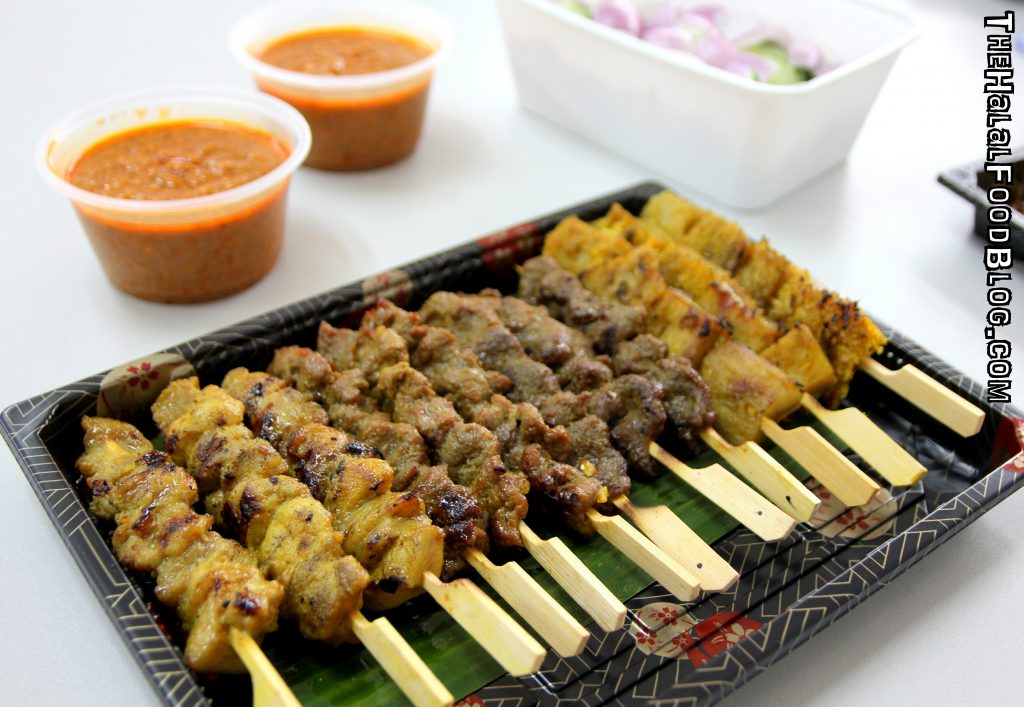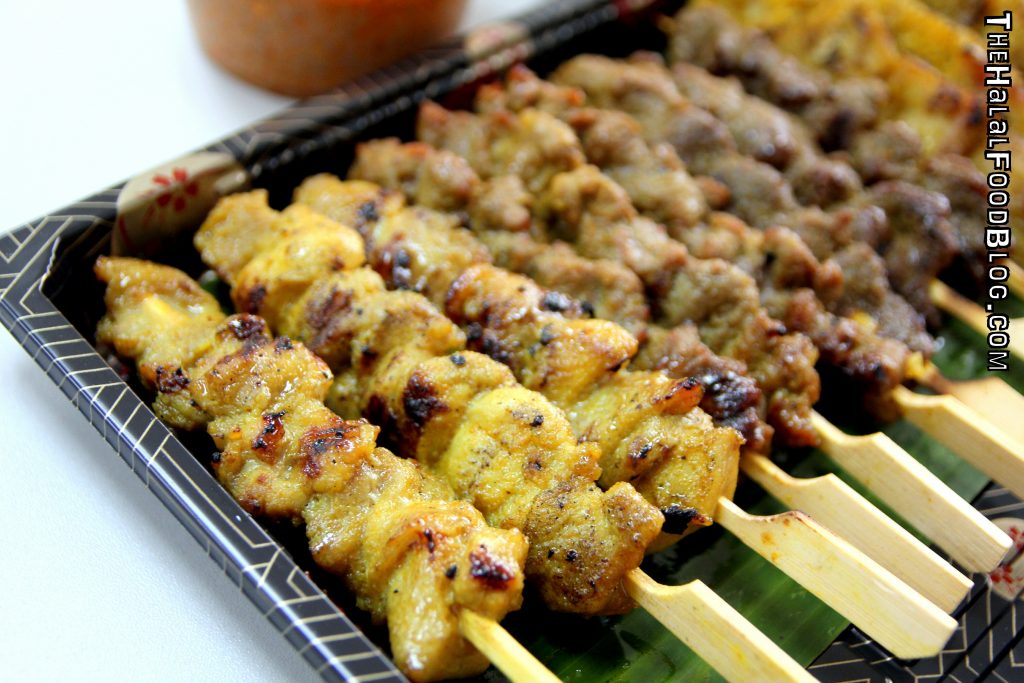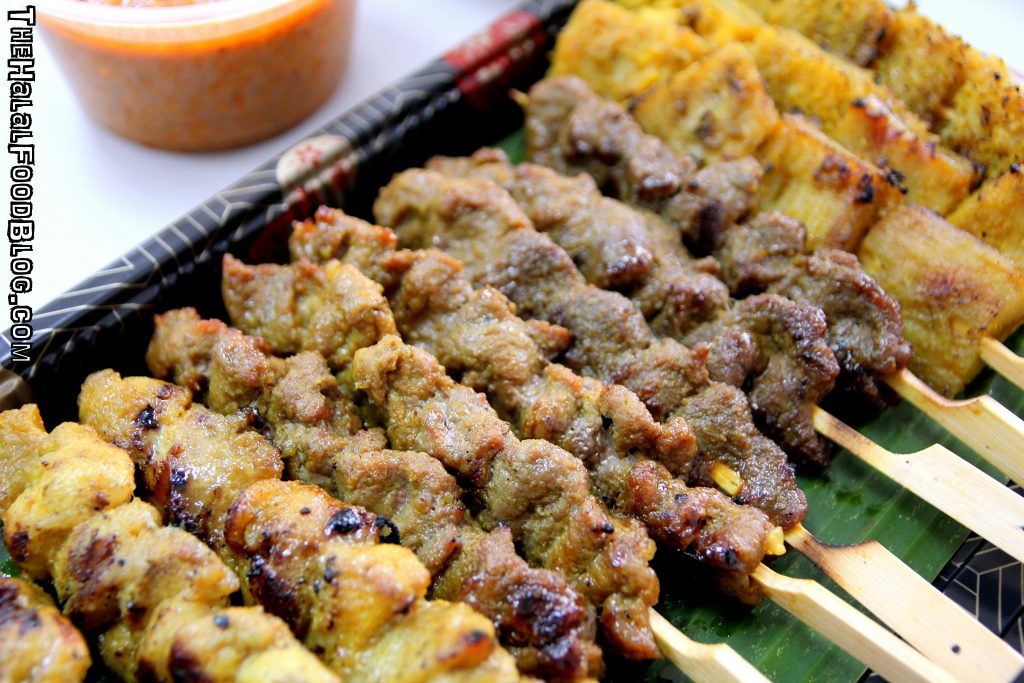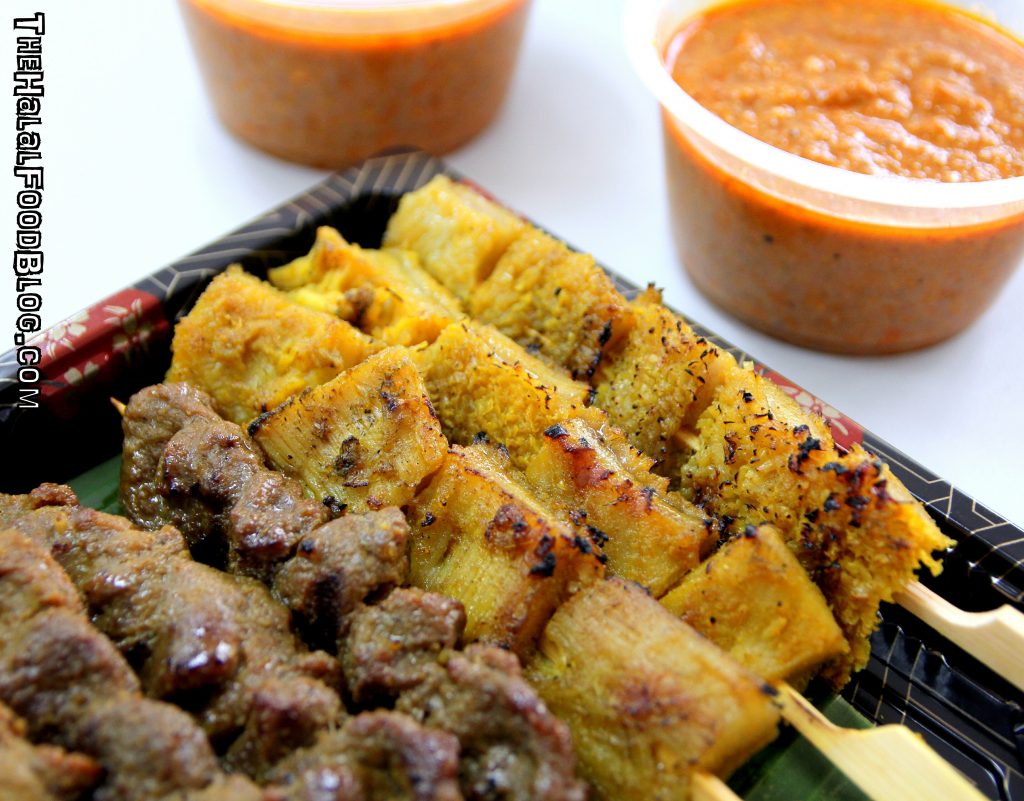 So for their Saté Platters and Bentos, they've got their pan-grilled Saté (which is healthier choice by the way because they pan-grill with Olive Oil and don't add any MSG!) and they've also got the standard Saté on lidi (satay sticks) when it comes to their LIVE stations for events. But this was the first time we were trying their Saté Skewers and we were totally digging it!
Because they're using skewers which are thicker than your usual satay stick, this means the meat is also thicker which gives it such a great bite! But then again, now that I think about it – this has got a lot to do with the great quality meats they use for their Saté.
Beef, Chicken and Mutton are all classics for sure. And for those of you who are fans of Saté Babat (aka Beef Tripe), you'll be glad to know that people are raving about the Saté Babat from Jamil Saté Classic 😀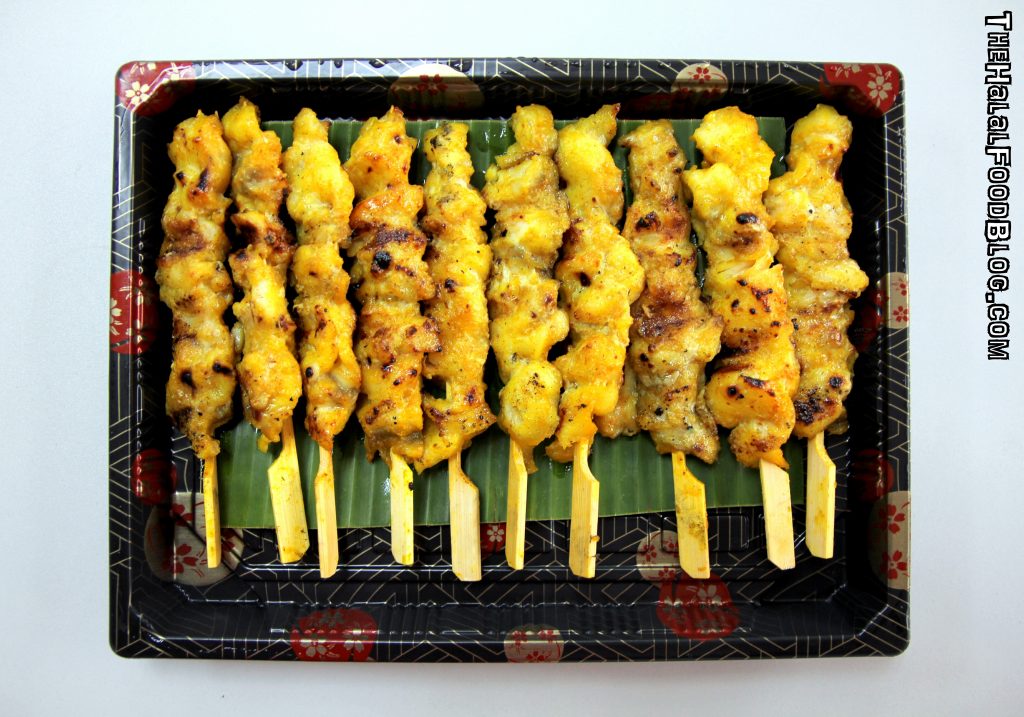 We also had the pleasure of trying some new stuff that we'd never tried before from Jamil Saté Classic! First up – the amazeballs Fish Saté Skewers!! (And I mean REALLY amazeballs!)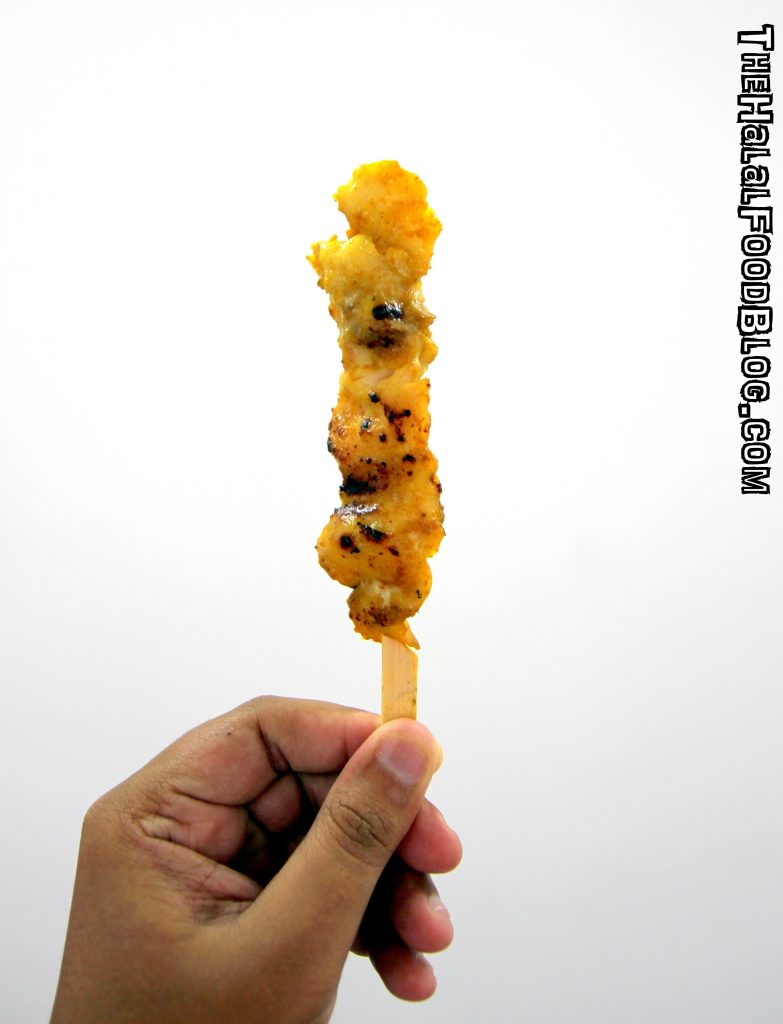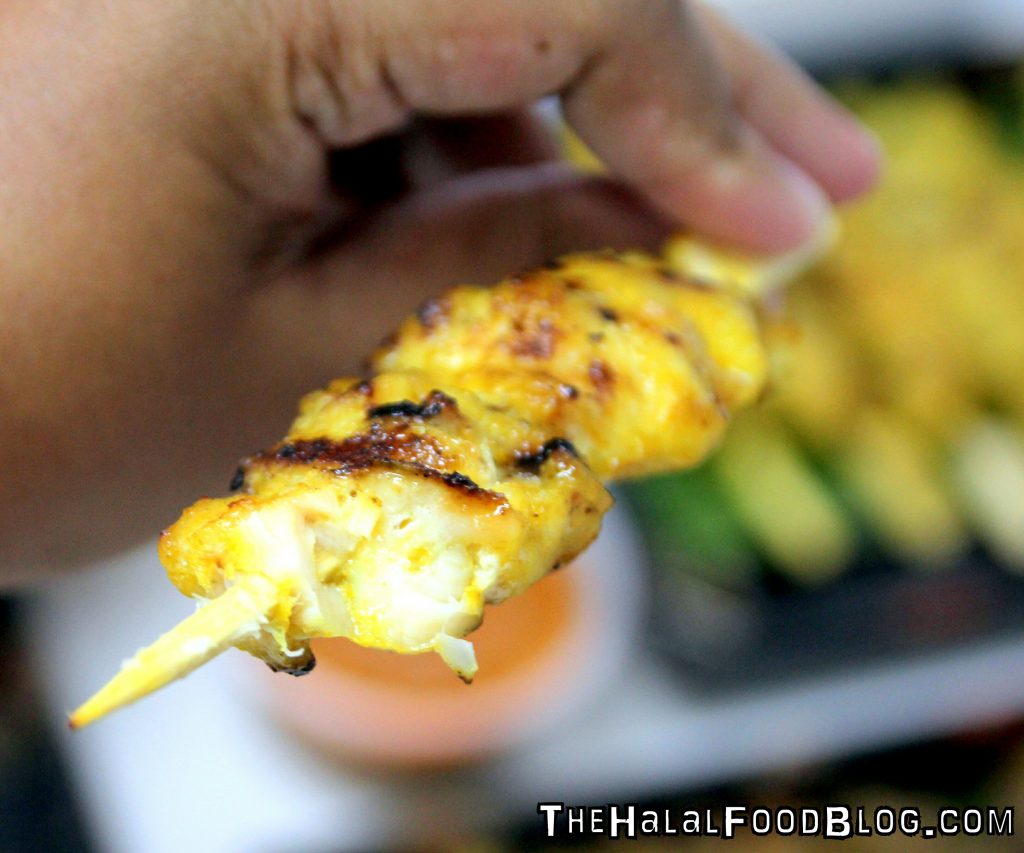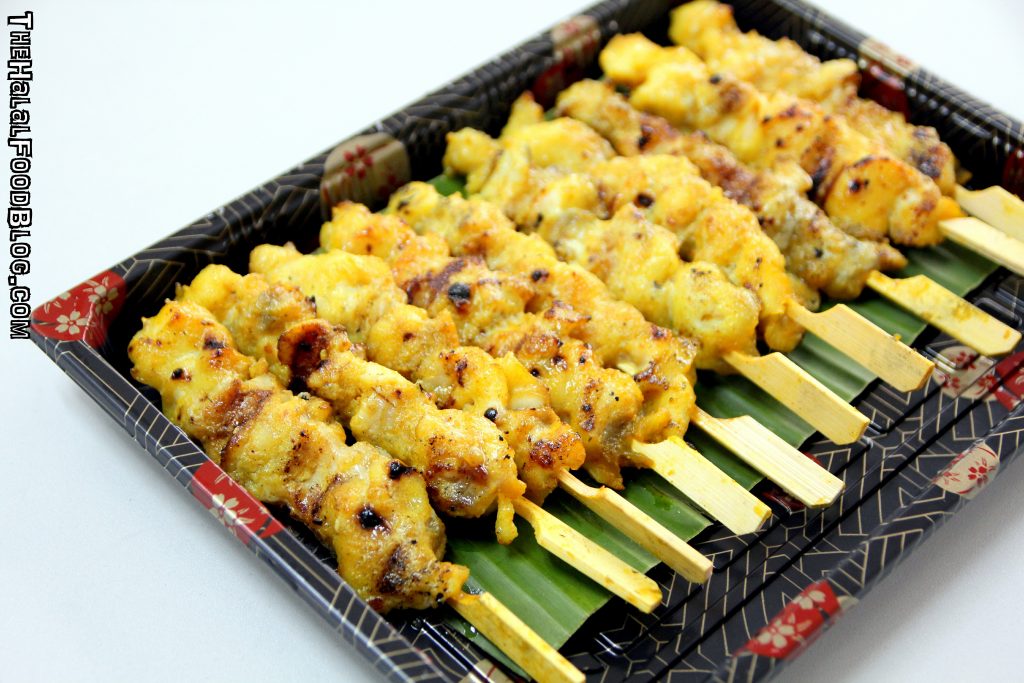 Wah wah wah they really did it! To be honest, when I first heard about the Fish Saté Skewers, I was quite worried because I didn't know how it was going to be executed. In fact, when it first arrived, I thought that they were Chicken Saté Skewers! Well, because you've gotta admit – that's what they look like at first glance right?
And then there's the matter of the fish meat itself. Because fish meat generally tends to be all flaky and dry if you don't cook it properly or too long etc. No such problems here because Jamil Saté Classic really pulled it off absolutely perfectly.
The fish meat was cooked perfectly (and held together really well!) and thanks to the marinade and spices, had a really great (albeit a little sweet) Saté flavour 😀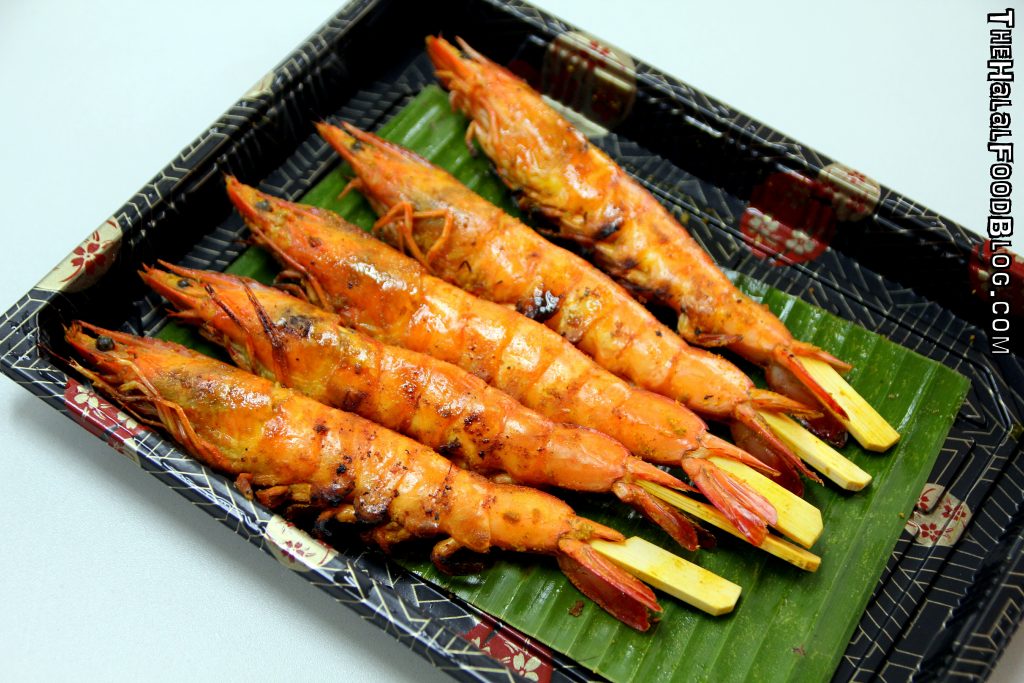 For you prawn fans, the Prawn Saté Skewers are a great choice. Also marinated in their signature Jamil Saté Classic recipe, you still get to enjoy that great flavour with a premium ingredient – plump, juicy prawns!!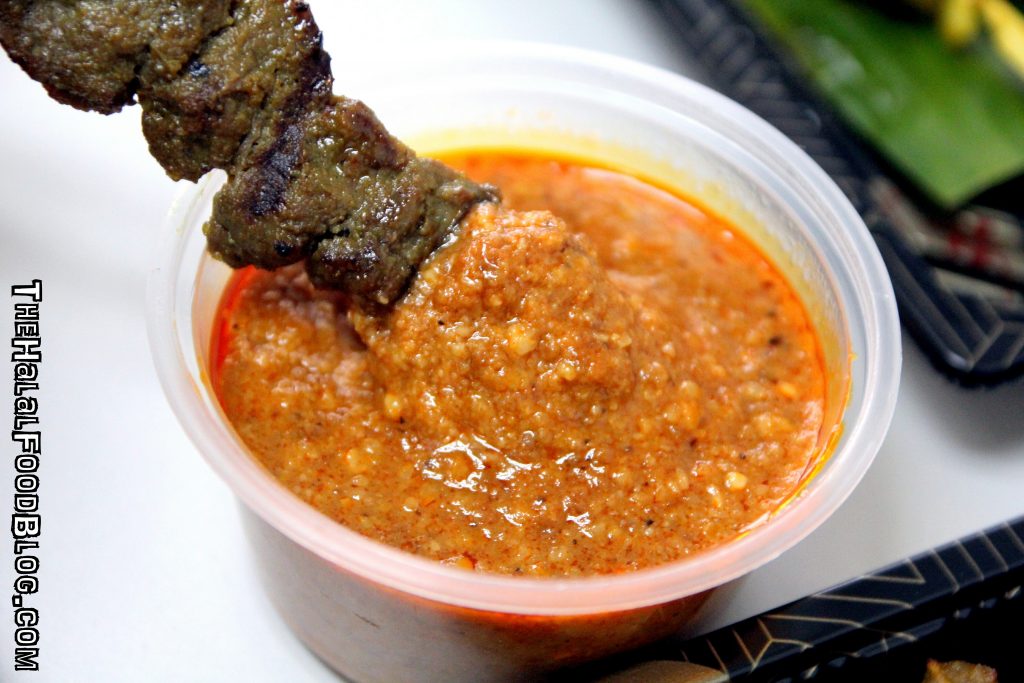 And yes, their Satay gravy still rocks! 😛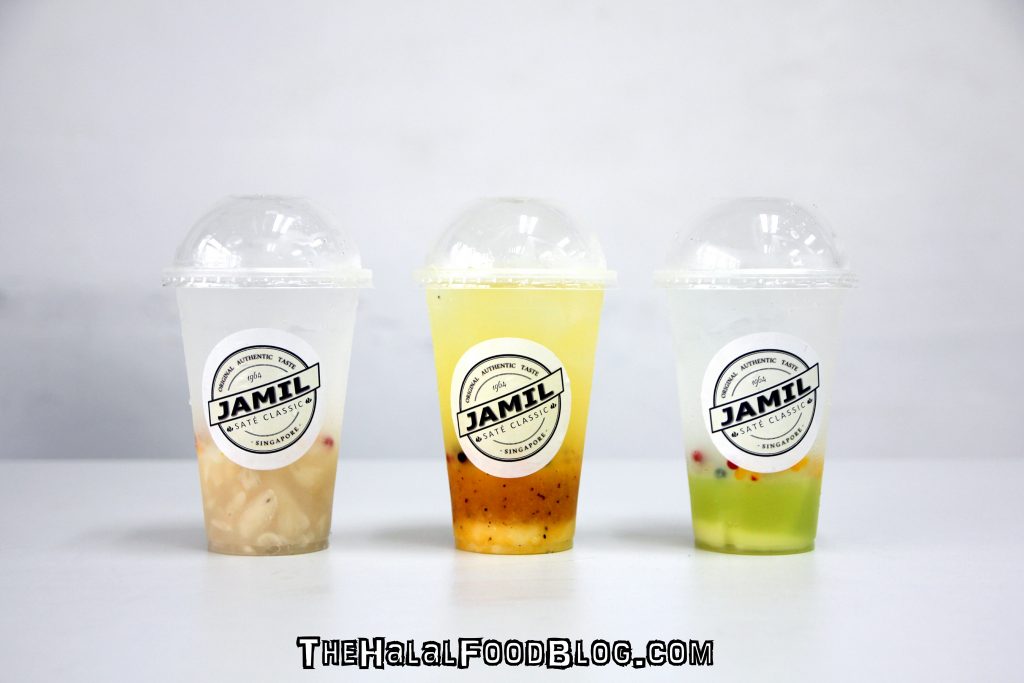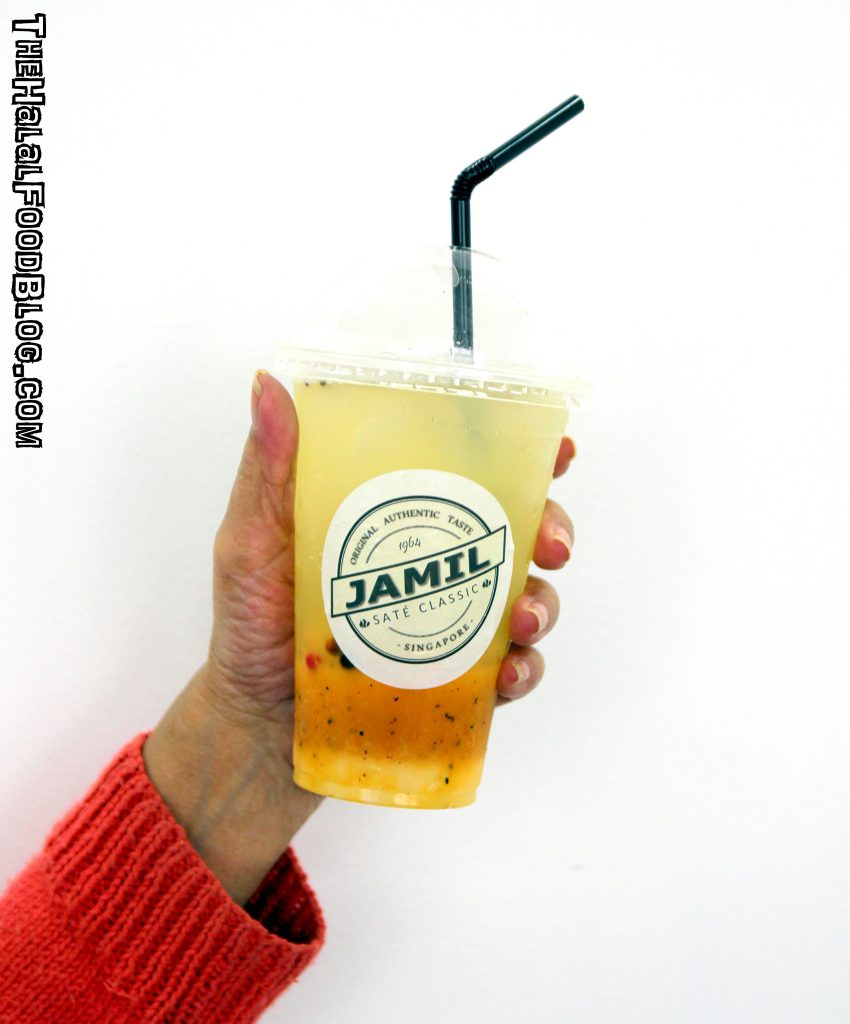 Another addition to the Jamil Saté Classic line-up are these really tasty beverages.
We tried the Soursop, Passionfruit and (my personal fave) Lime drinks and they went really well with the Saté we were having.
We don't see it on their website for now but we reckon you'll definitely be able to enjoy this at LIVE events and also pop-ups where Jamil Saté Classic are serving up their delicious Saté.
So whether it's catering a Saté Platter for a big feast or Saté Bentos for individual servings or even a LIVE Saté station for your wedding or event, Jamil Saté Classic has got you covered with their brand of Saté that has been going strong since 1964! Head down to their website for details and pricing but don't be afraid to drop them a call, email or even a message via their Facebook page to enquire okay!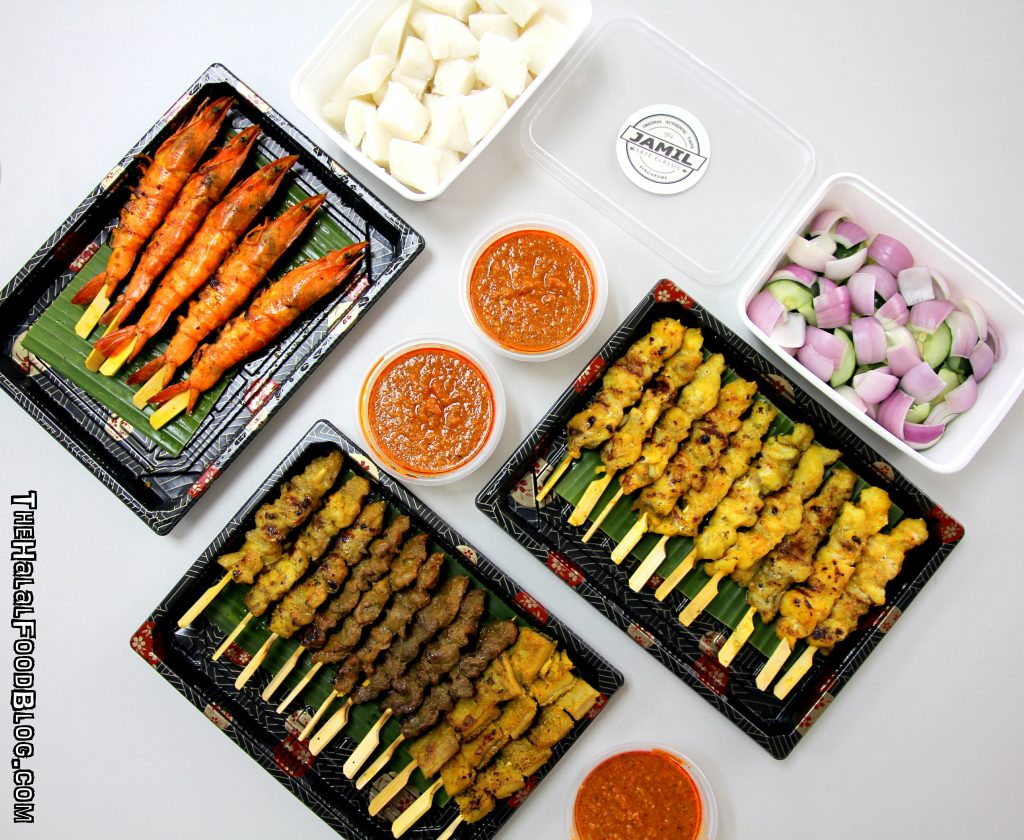 Jamil Saté Classic
www.jamilsateclassic.oddle.me
Facebook: www.facebook.com/jamilsateclassic
Instagram: www.instagram.com/jamilsateclassic

All information (including prices, availability of item on menu and Halal status of establishment) are accurate at the time of posting. All photos used in this site are property of The Halal Food Blog unless stated otherwise.