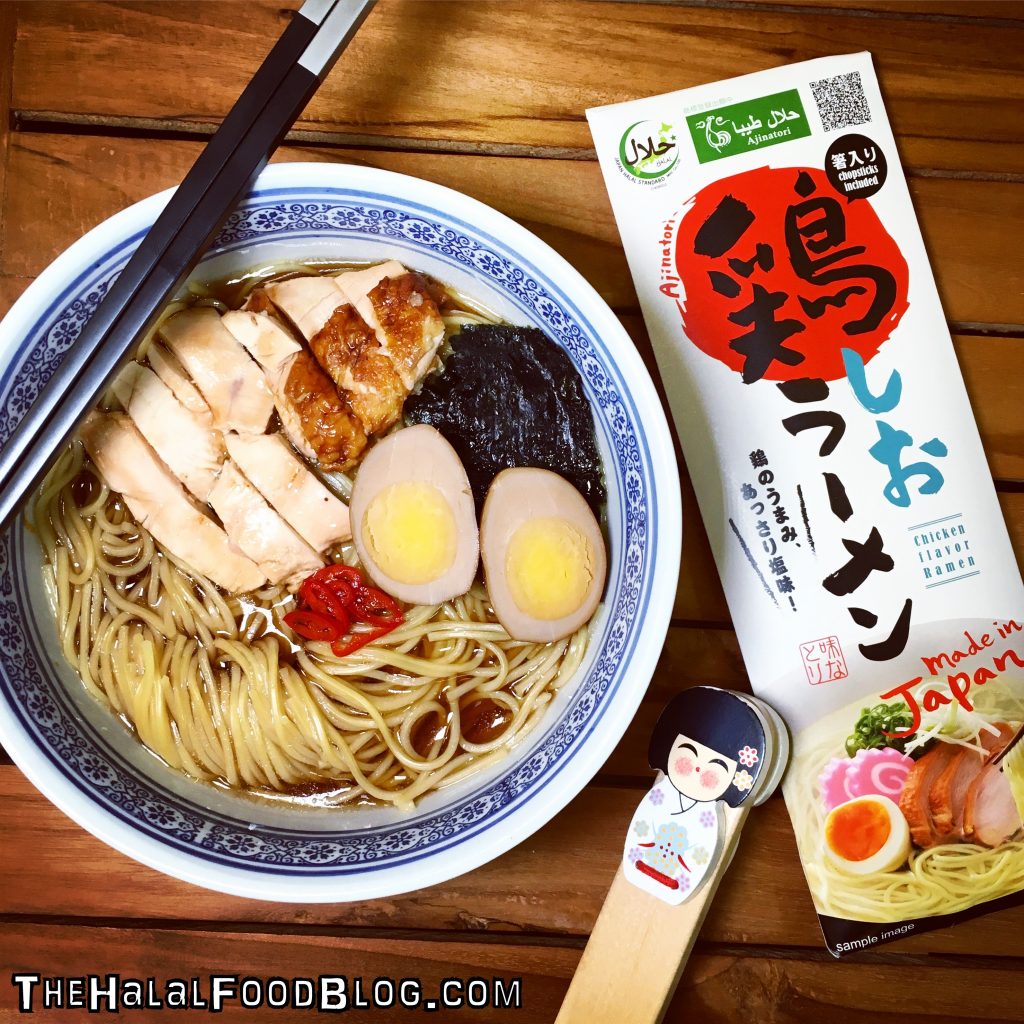 So we posted a teaser on our Instagram and Facebook pages yesterday and we can tell that a lot of you were excited! LOL So the big question was – how can we get these authentic Ramen packs from Japan too?
Well, we got our hands on them thanks to the good folks over at Ippin Singapore!
And who or what exactly is Ippin Singapore?

Ippin.com.sg is a new online portal which will allow us to purchase (and eventually) enjoy authentic products from Japan right in the comfort of our own homes. Yes – you can purchase the goods online and they will ship to you! So if you're looking for the real deal but you're not heading to the Land of the Rising Sun anytime soon, Ippin.com.sg to the rescue!
But more on that a little later okay.
Right now – we're all about that Ajinatori Ramen!
Ajinatori is a brand that's big in Japan and they're famed for their tasty Ramen which you can whip up in the comfort of your own home! We're talking about authentic Ramen made right there in Japan!
In fact, Ajinatori Ramen is manufactured in the Kagoshima Prefecture. Now, why does that sound so familiar? Well, you may have read about Kagoshima Prefecture in the news awhile back when they were hit by a devastating earthquake earlier this year. These products were made and manufactured by the farmers and workers who are getting back on their feet by doing what they do best.
As you probably would have heard by now, Japan is really big on making their tourism scene Muslim-friendly which is why you can find a lot of Halal food and the likes there in Japan. And this is also applied to their food products (and also other products like make0up etc) which is a very welcome move.
The manufacturer of Ajinatori Ramen – Nansatsushokucho Co. – takes extra special measures to ensure that their range of Ramen is Halal including hiring Muslim butchers. You can read more about that at the Ajinatori website.
And in case you were wondering – the instructions are also available in English on the back of the packet so there's no need to panic LOL
And that little silver packet just so happens to be the soup base. It's not even in powder form like you might expect. Instead, it's actually more of a soya sauce mixture which is packo full of flavour. So what happens is you cook the Ramen noodles separately and then add the soup base and water to make the stock.
The noodles themselves are actually pretty solid. As soon as I slid them in the water, they started to soften as they cooked but you could tell they were going to be just perfect after the 3-5 minute boiling.
One that is done, set the noodles in your bowl and they get that soup base started. In less than a couple of minutes later, you should be adding the finishing touches to your bowl of Ramen!
The pack itself contains only the Ramen noodles and the soup base so you can dress it up however you like.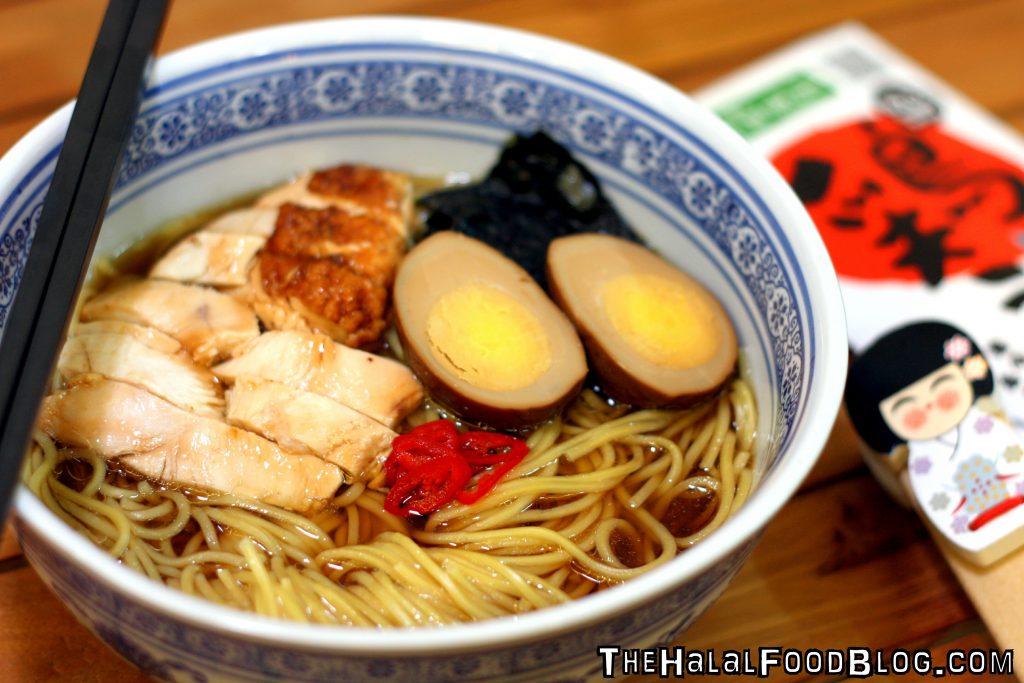 Since we were having the Soya Sauce Chicken Ramen, we decided to add some roasted chicken meat, a braised soya egg, some seaweed and also some chillies for that little bit of spicy kick. Wooooooooo the result was awesome!
The noodles were firm and had a great bite (like a good Ramen should). They did have a bit of flavour on their own (being Wheat flour noodles) and went very very well with that Soya Sauce Chicken soup which had that great saltish flavour we all love from our soy. But don't worry – it's not over the top but just nice so everything blends so well.
Totally perfect choices for us to go along with our Ramen but there are so many other choices. Add some Japanese fishcake, sliced beef and maybe even add stuff like Tamago if you're going all out! You're only limited by your imagination when it comes to dressing your bowl of Ramen!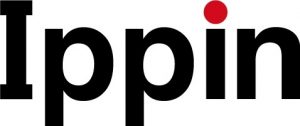 And let's not forget that it's all thanks to Ippin.com.sg that we got to enjoy this Ramen all the way from Japan! It's so great that if we wanted, we can pretty much get almost anything shipped in nowadays if we really wanted. Yes, you pay a bit of a premium (which is still very affordable) to enjoy something that you wouldn't normally be able to even get here in Singapore. Within 3-7 days of ordering, you'll have your goods delivered to your doorstep!
For now, Ippin.com.sg has only Ajinatori Ramen listed under their Halal food products section but hopefully we will see more and more interesting (and delicious) products added to that section in the near future. They also have some Halal cosmetics and a whole load of other products on the site as well in case you want to take a look.
In the meantime, we're going to enjoy our Shoyu (Soy Sauce) and Shio (Salt) Ajinatori Chicken Ramen! Until we (finally) arrive in Japan, at least we have Ippin.com.sg 🙂
www.ippin.com.sg
Facebook: www.facebook.com/ippin.com.sg
Instagram: @ippin.com.sg
All information (including prices, availability of item on menu and Halal status of establishment) are accurate at the time of posting. All photos used in this site are property of The Halal Food Blog unless stated otherwise.