In 2013, the cafe scene was beginning to buzz and I am… opened its first and only outlet at Haji Lane. It attained legendary status in no time and fast became the favourite haunt of many thanks to its tasty, casual-style food and its towering desserts (oh yes, I'm looking at YOU, Rainbow Cake!)
Well, almost 4 years later, I am… is finally opening its 2nd outlet!
And a collective shout of joy was heard in the East side because it was going to be located in Tampines LOL
Integrated into the HomeTeamNS premises on the 3rd floor of Our Tampines Hub, I am… brings their iconic dishes and drinks with them plus a few new and interesting additions as well.
We got a sneak peek awhile back so let's run it down and there's no place better to start than the Starters am I right or am I right?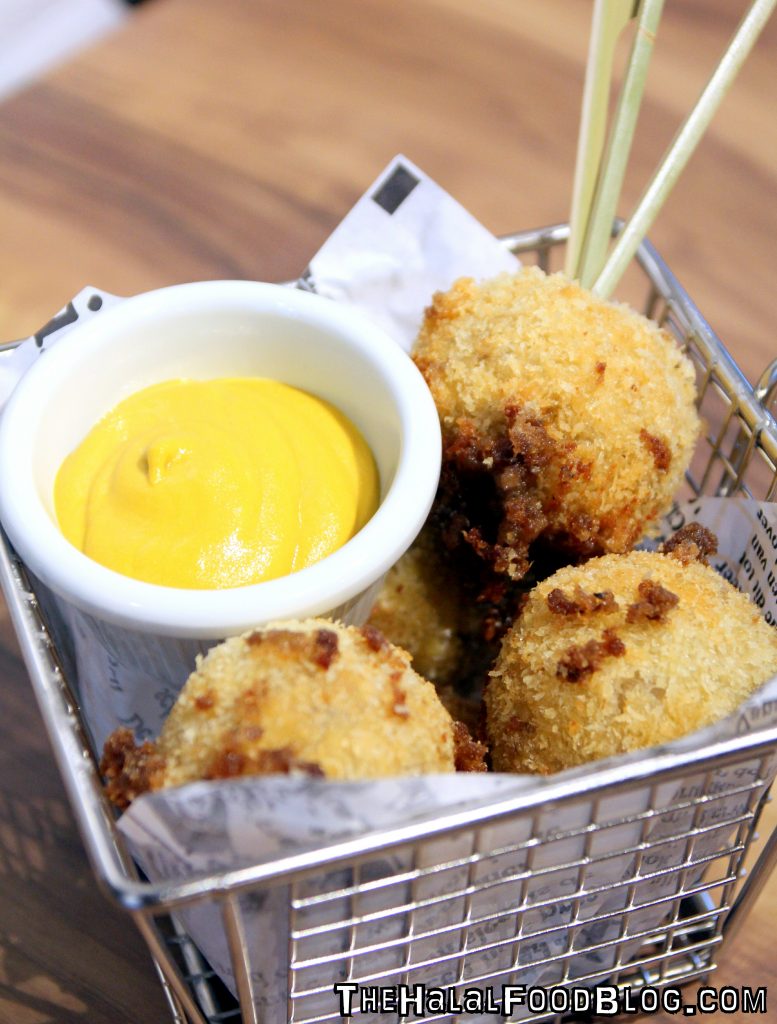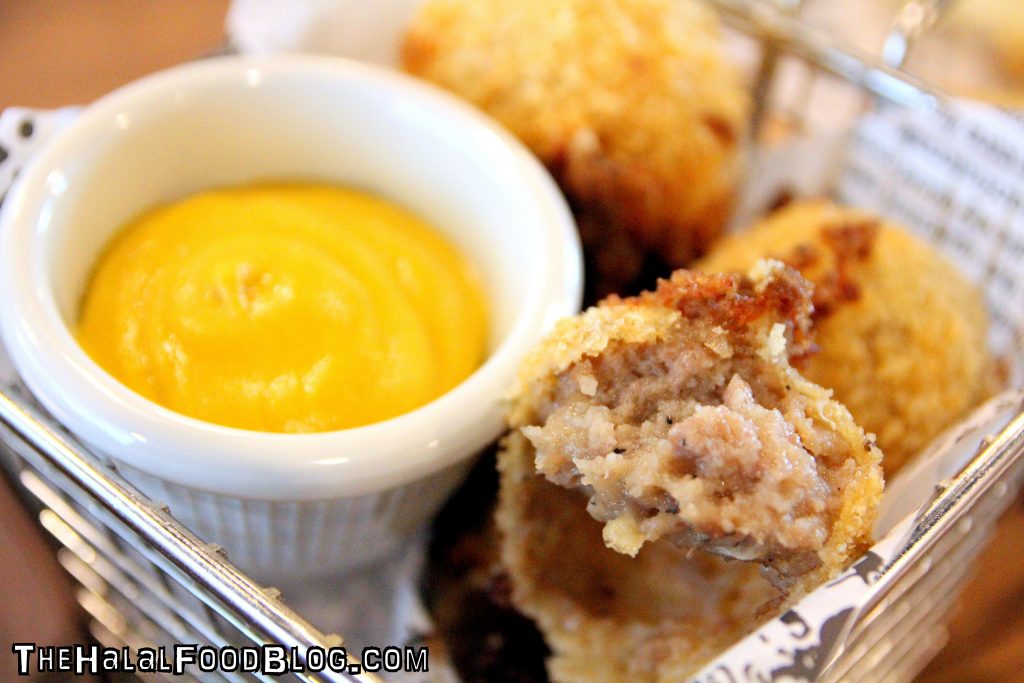 I am… is known for their European-influenced food in particular, their affinity for Amsterdam.
Bitterballen is an iconic Dutch street-food that's primarily made of beef that's been coated in breadcrumbs and then it's deep-fried.
In my books, a combination of those 3 things means it's an automatic winner LOL
The breadcrumb coating gives it a nice crisp thanks to the deep-fried goodness treatment and when you take a nice big chomp, you get this great tasting beef ball that's still a little soft so you get to enjoy all the flavours and textures. Highly recommended that you enjoy with the mustard that comes with!
Disclaimer: if you're dining there with me, (minimum) one basket is for me. Alone. Seriously.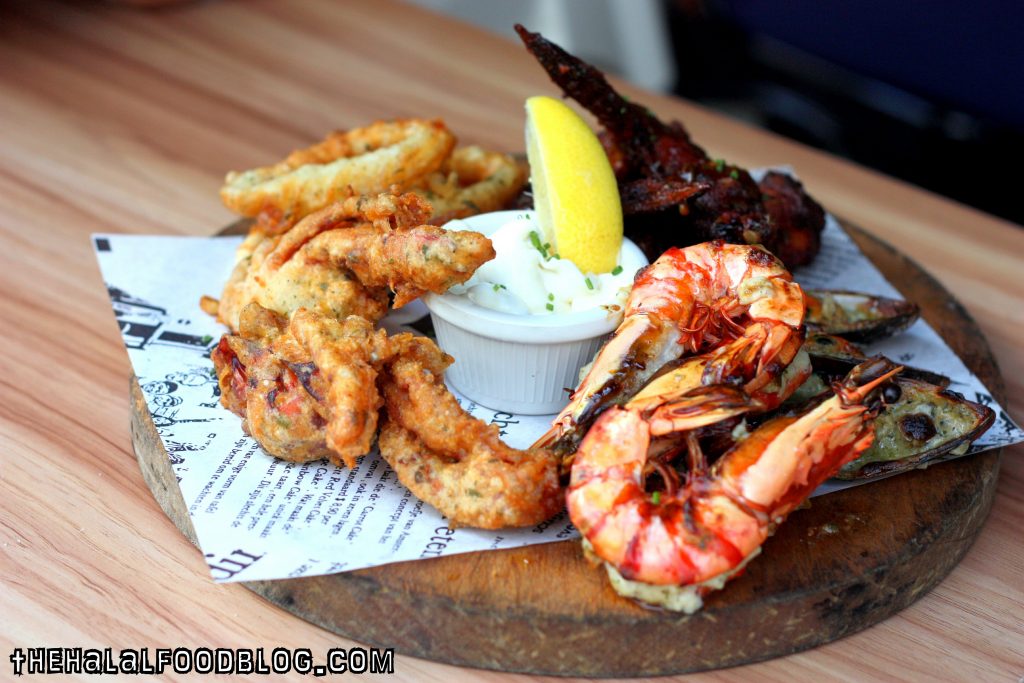 Still with the Starters and we have the legendary I am… Platter.
This is a big favourite with many (including us) because it comes with pretty much everything you'd want in a sharing platter and it gets everyone in the mood for the big feast ahead.
You have 5 different items on the platter , all of which you can always order individual servings of later on once you've decided what you like. Anyways, all super sedap and it helps that about half the items are deep-fried!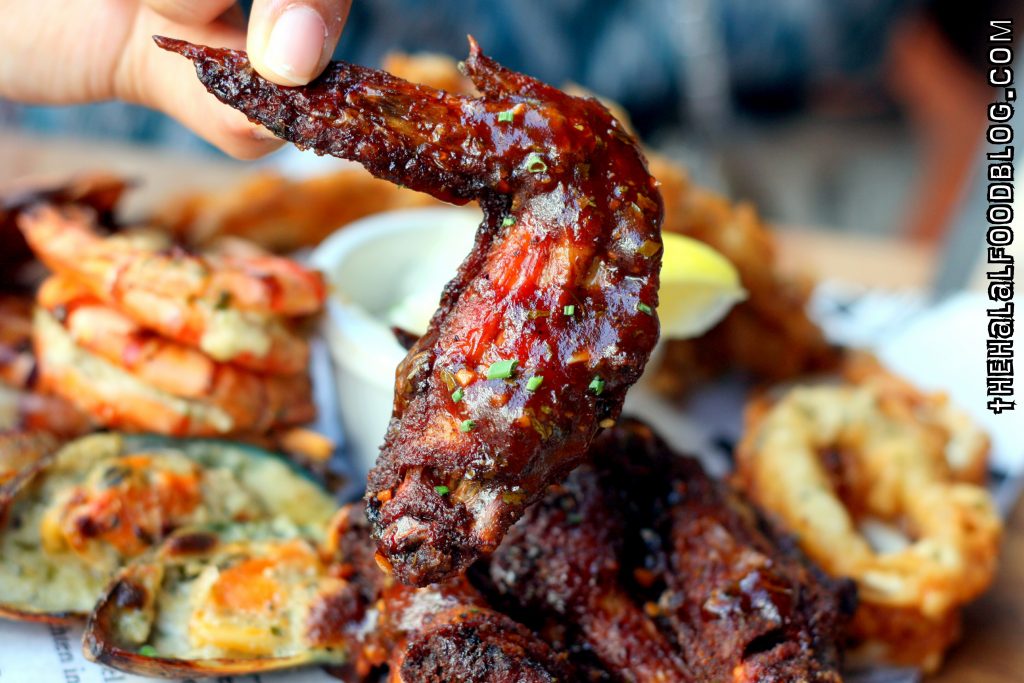 One of the most popular items on the menu – the I am… Hot Wings!
Delicious and succulent chicken wings are deep-fried to perfection and then coated with I am…'s signature hot sauce for that extra kick of flavour. Okay lah so it's not so hot that it's gonna burn your mouth but enough to give you the shiok feeling to keep wanting more!
But don't forget the other items in the platter hor…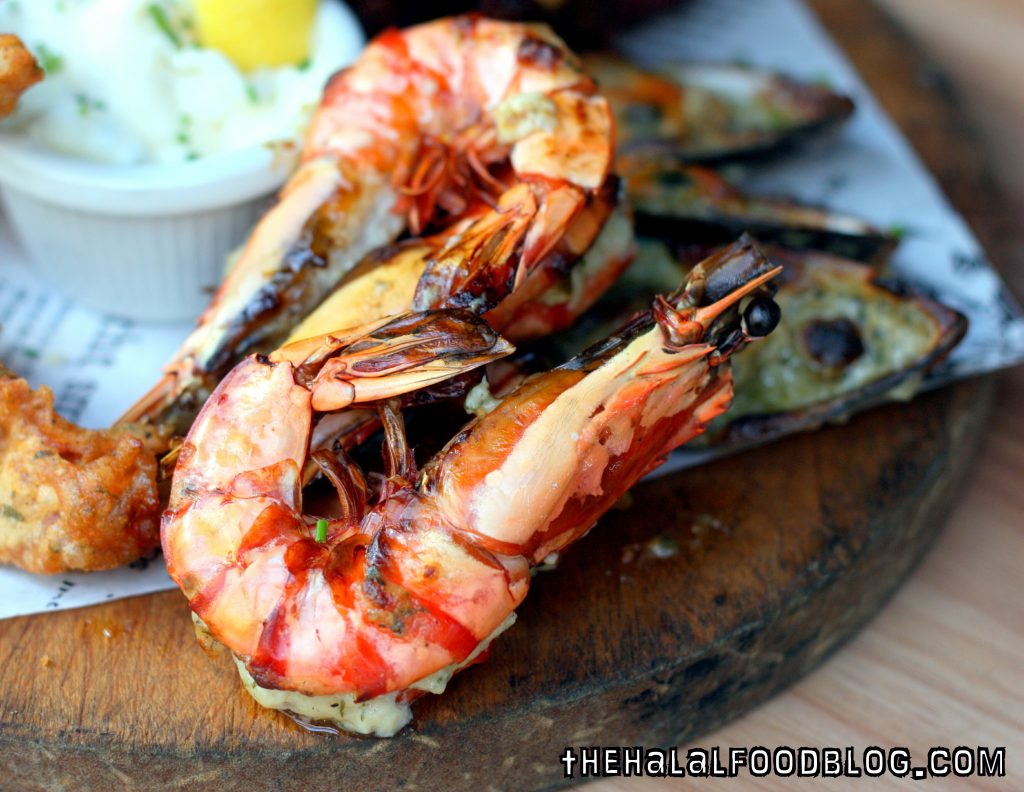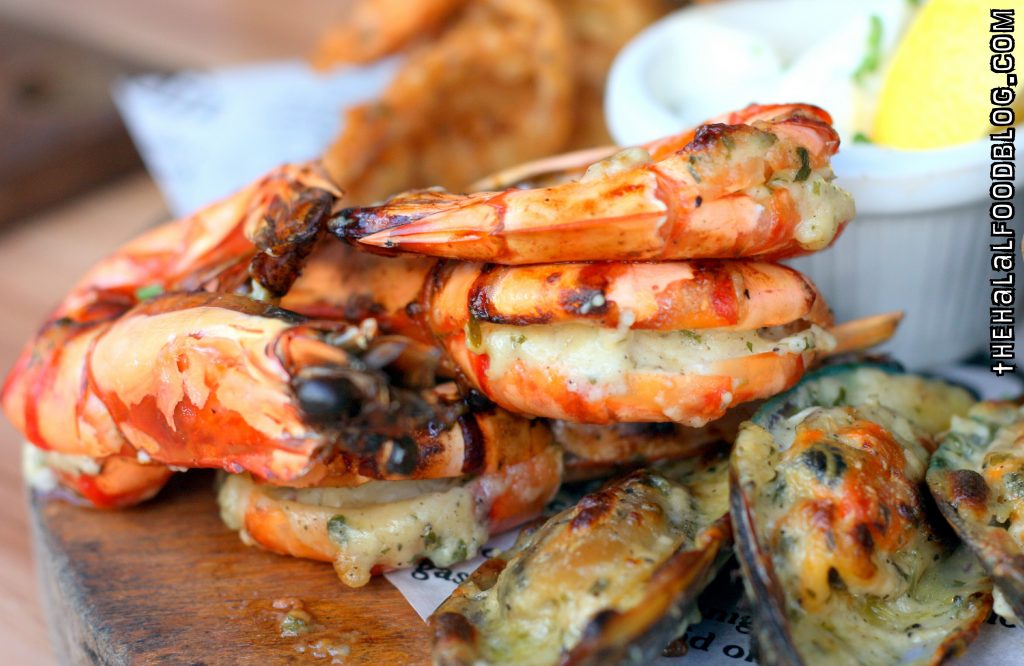 A fan of prawns? This is the one for you.
And that Garlic Butter really gives it a great flavour too!
The prawns are more than a decent size (JUMBO prawns okay!) for sure. And don't worry about having to peel your prawns okay because that big split down the middle of the shell really helps. But if you really wanna manja-manja then get someone to peel for you. And then feed it to you also okay. LOL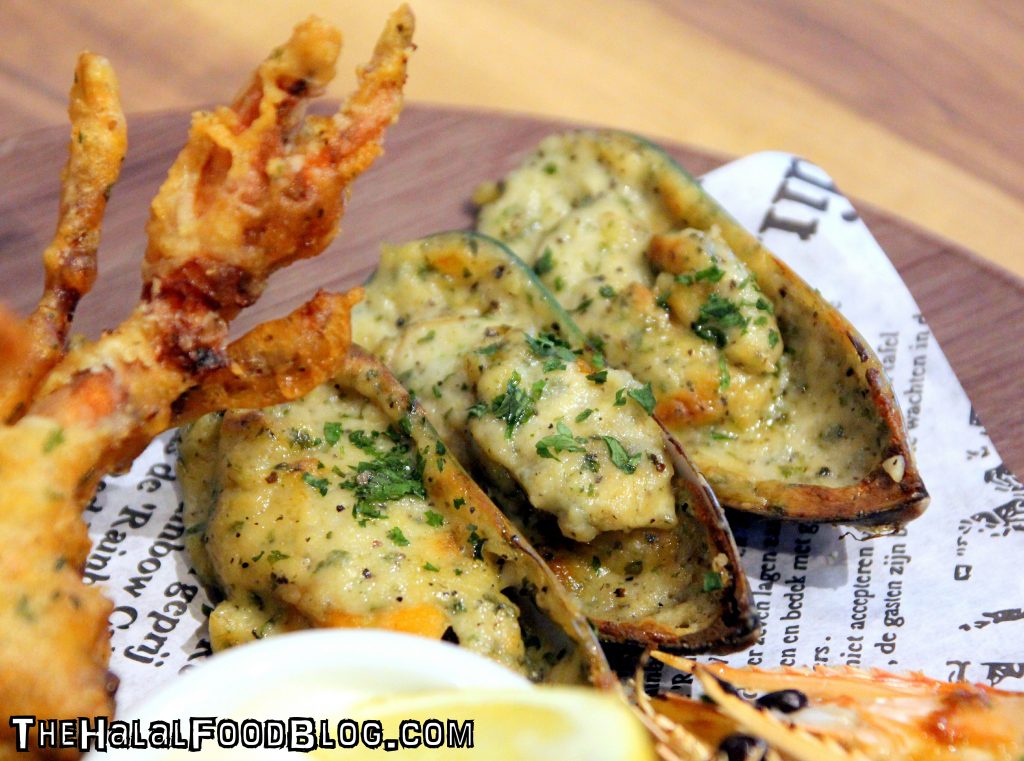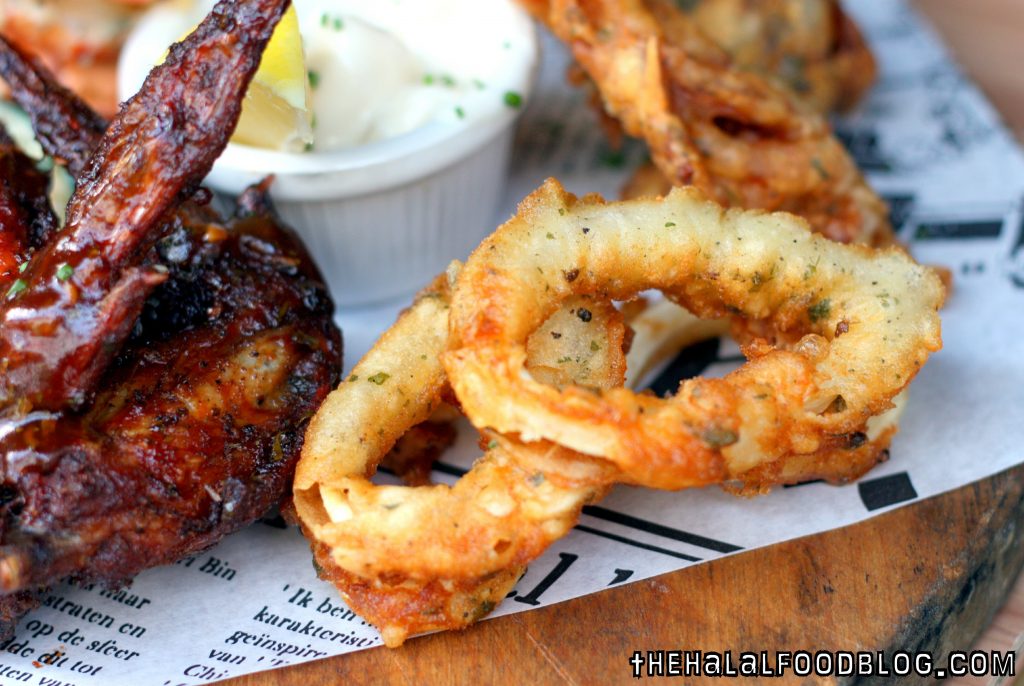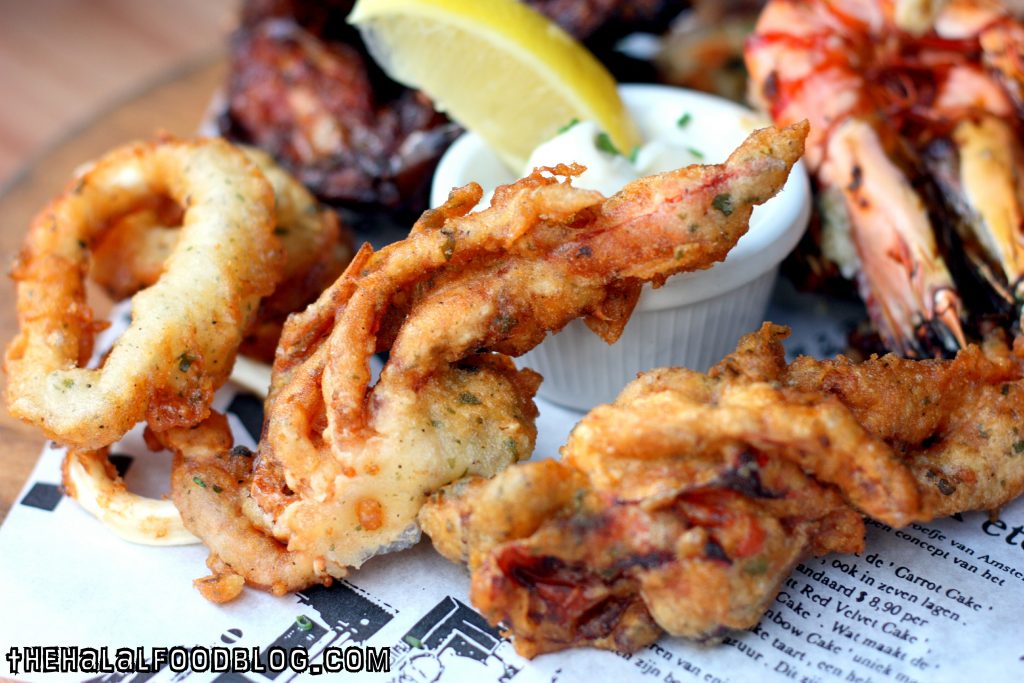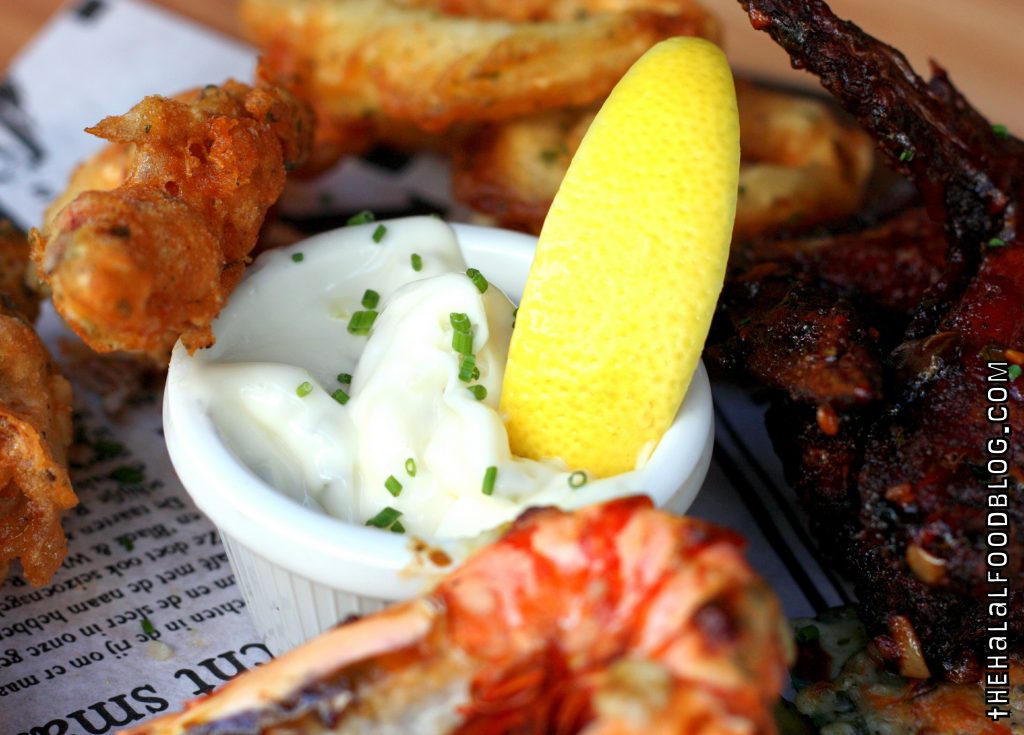 There's also a few options for the seafood lovers of course.
The Baked Mussels have a nice, rich and creamy flavour while the Battered Squid Rings is always a hot favourite right? I mean, who doesn't love some Calamari!!
I think my favourite might actually be the Crispy Soft-Shell Crabs because it has this great batter that's received the 'golden brown' treatment so you can just take a nice big chomp of the whole thing and savour that great crunchy coating and that succulent soft-shell crab within. And don't forget the extra creamy mayo dip!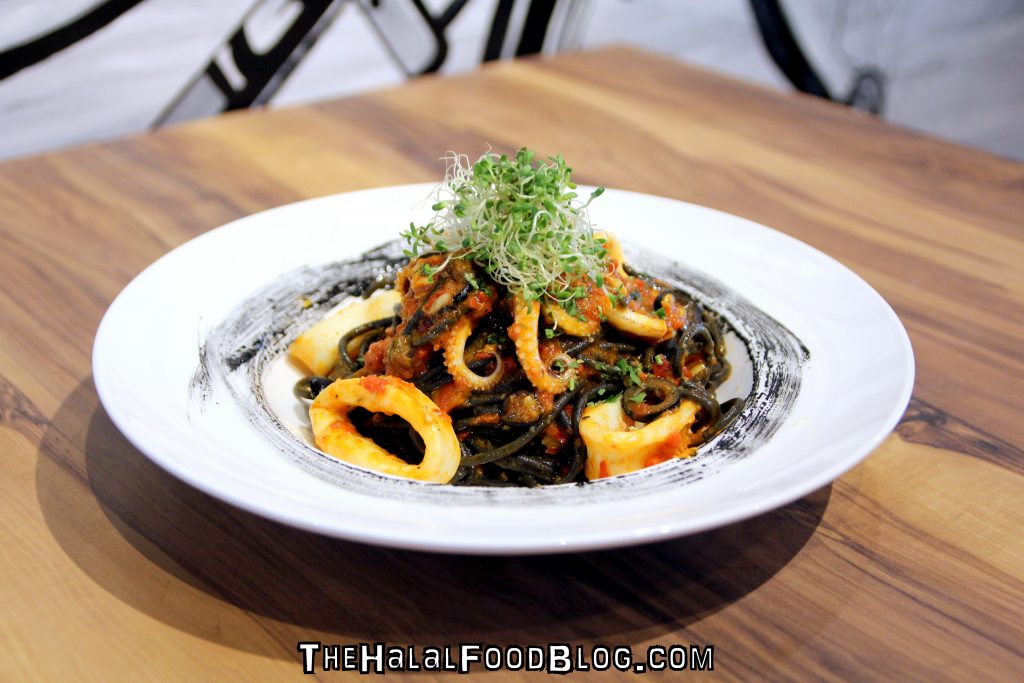 Here's the first of 2 new dishes on the menu at I am… and guess what – they are available EXCLUSIVELY at their Our Tampines Hub outlet! So you can't get them at their Haji Lane outlet okay please take note!
They have no less than 8 different pasta dishes on the menu (now it's 9!) and the Squid Ink Pasta is definitely something a little different from what you'd expect. Check out this 'Beast of the East'! Woot woot!
There are normally 2 types of Squid Ink Pasta you might encounter – one is the type where the sauce is incorporated with squid ink and the other is where the pasta is the one that's been incorporated with squid ink. This version is the latter by the way.
Tonnarelli pasta (yes, it's different from spaghetti) is incorporated with squid ink hence the black hue. The sauce is actually an "Oriental Sauce" as the I am… team put it. We liken it to kinda like a bit of a Sambal Balado if we wanna compare to something we're familiar with.
But although it reminds us of a sambal, it's actually not that spicy which means you still get to enjoy the flavour of the sauce and also the richness of the squid ink pasta. And don't forget the succulent squid too!
Can I also just say that I absolutely love the plating!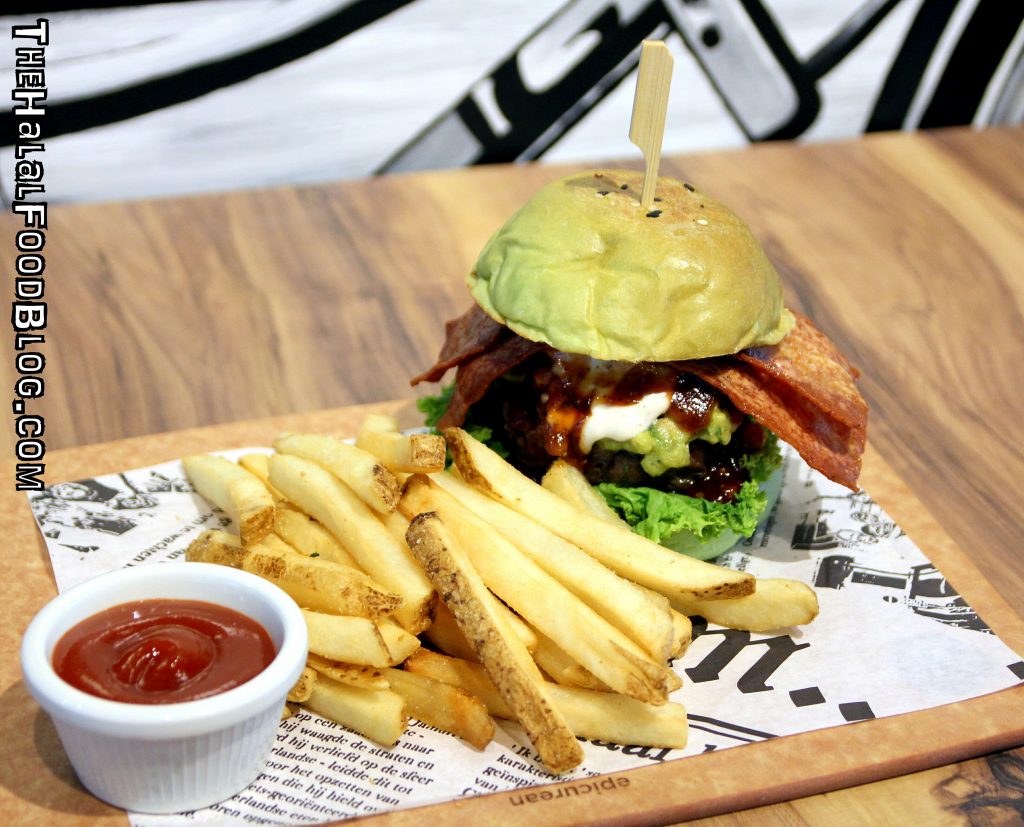 If you've been to I am…'s outlet at Haji Lane, you would probably have noticed they have a lot of burgers on the menu. In fact, they have no less than 10 different burgers on the menu there.
You've got favourites like the 'Big Bear' Beef Burger, the 'Sloppy' Beef Burger, the 'Double Trouble' and the Cajun Chicken Burger just to name a few. Well, now there's one more…
I am… presents – a burger called Quest.
Presenting – THE QUEST BURGER!!
First things first, do you notice anything special about the bun? Maybe like… it's a little greenish?
Well, fret not – the buns have a little Matcha powder in them! So these Green Tea buns have a very subtle flavour and definitely something unique.
The burger has a nice thick, juicy all-beef patty that's been marinated with 7 different herbs (it's a secret combo!) so you still get a great flavour while still to enjoy the flavour of the beef itself. On top of that, you also have some spicy avocado spread (aka holy guacamole!), BBQ sauce, Truffle mayonnaise and some Turkey Bacon strips which were really good. And don't forget the standard lettuce and tomatoes too!
When I take nice big chomps out of the burger, I definitely get the beefy flavour from the patty and also the Truffle Mayo on top of everything else. Definitely a very satisfying bite and best enjoyed with those great skin-on thick-cut fries.
In case we haven't mentioned it yet – The Quest Burger is EXCLUSIVE to the Our Tampines Hub outlet!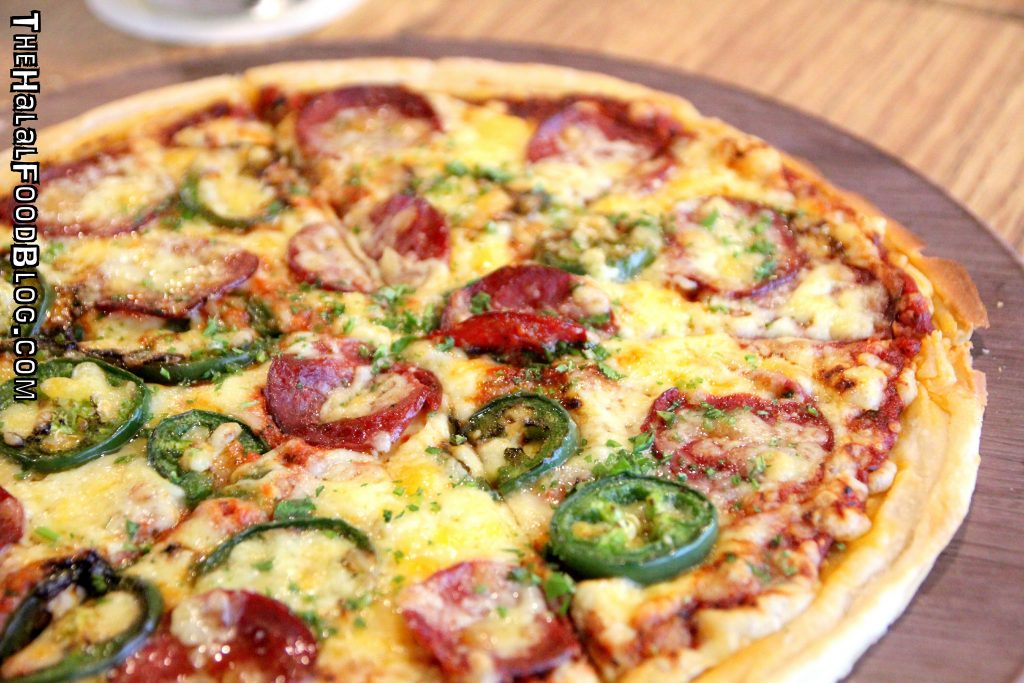 I ALWAYS see people eating pizza when I visit their Haji Lane outlet and it ALWAYS looks so good!
Maybe you'd like some of their famous Simply Margherita , the classic Hawaiian Five O or perhaps the over the top Meatballs pizza? Well, new to the pizza family at I am… is the Pepperoni & Jalapeno Pizza.
I loves me a good Pepperoni pizza and the Jalapenos definitely give the pizza a new dimension I guess. They're just a little spicy and they're not a picklish as we normally associate with Jalapenos by the way. But LOVE that CHEESE!!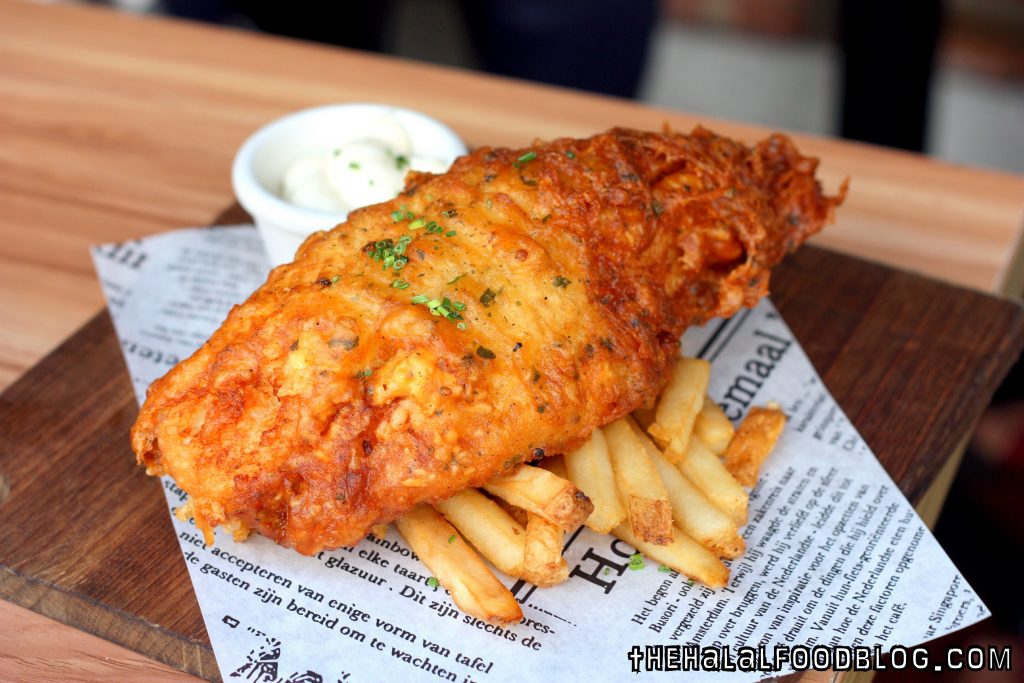 Another favourite at I am… is their Fish and Chips!
Okay so it's a bit more English than Dutch but still power nonetheless. Dory fillet is battered and deep-fried to a crisp perfection. Really love the crunch you get when you chomp down on the batter! Especially with that great mayo they have! Not many people would appreciate it but it's actually even better when enjoyed with some Malt Vinegar too!
And don't forget the chips aka those tasty thick-cut fries!! Great option for the kids too by the way! They actually have a Kids' Menu too so plenty of options for the little ones which is why I am… is such a great place to head down with the whole family.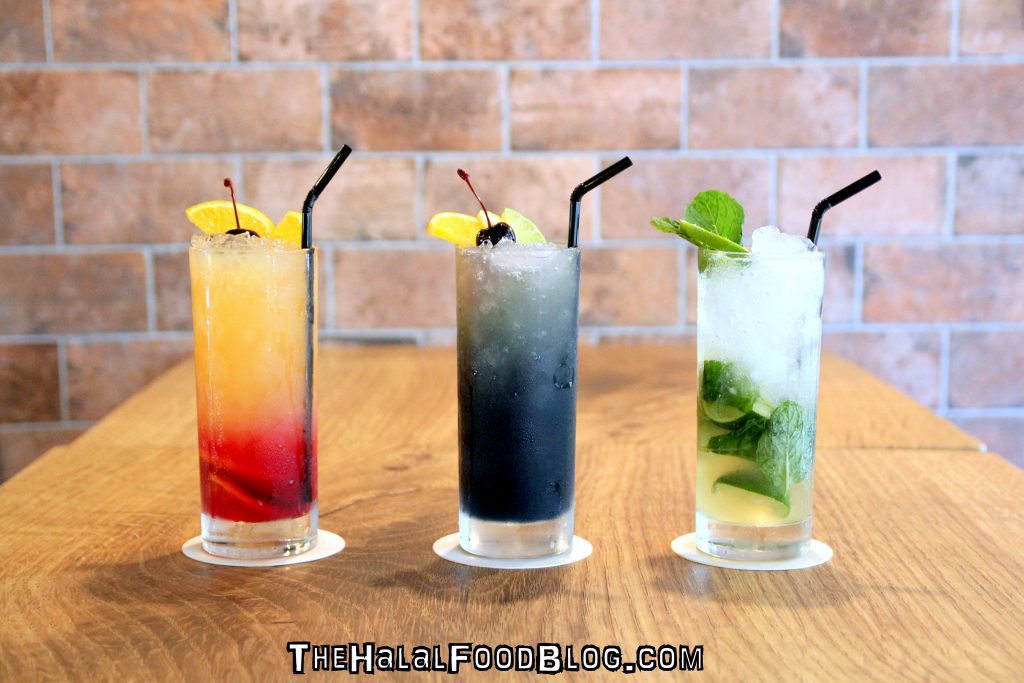 Of course, no great meal would be complete without some refreshing beverages to go along and I am… has some of the most tasty and creative ones around.
Besides a wide range of coffees and teas (both hot and iced) plus juices and your standard soft drinks, I am… has at least 13 different Mocktails for you to choose from! Something to suit every taste for sure!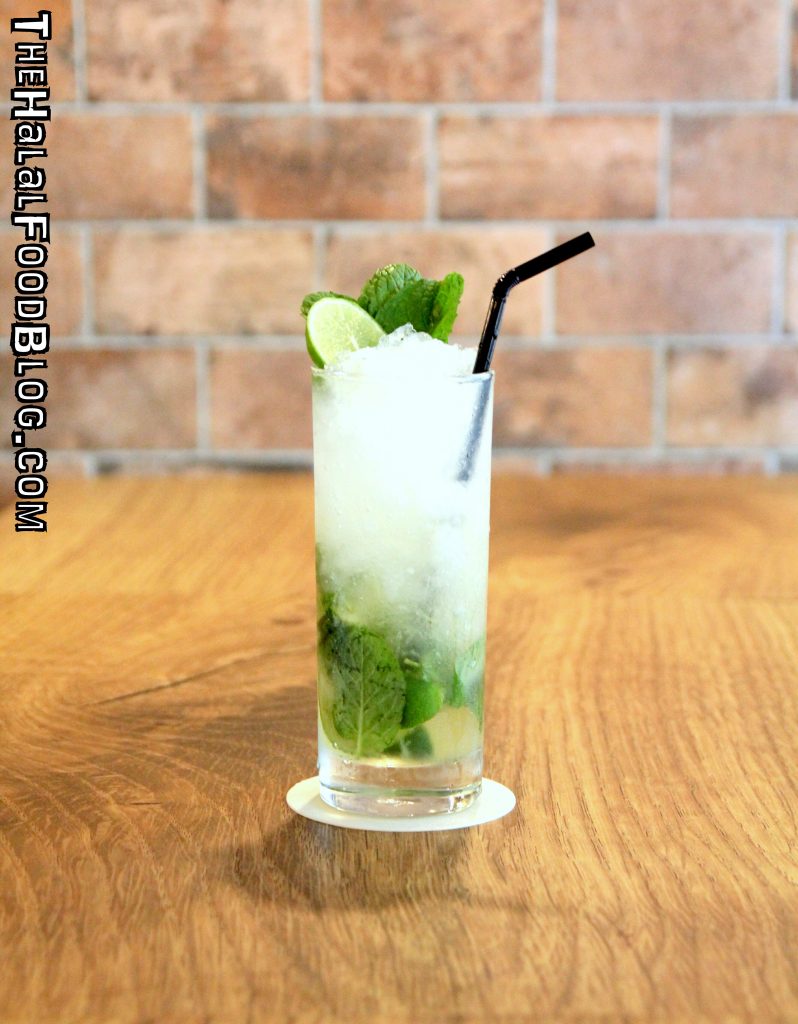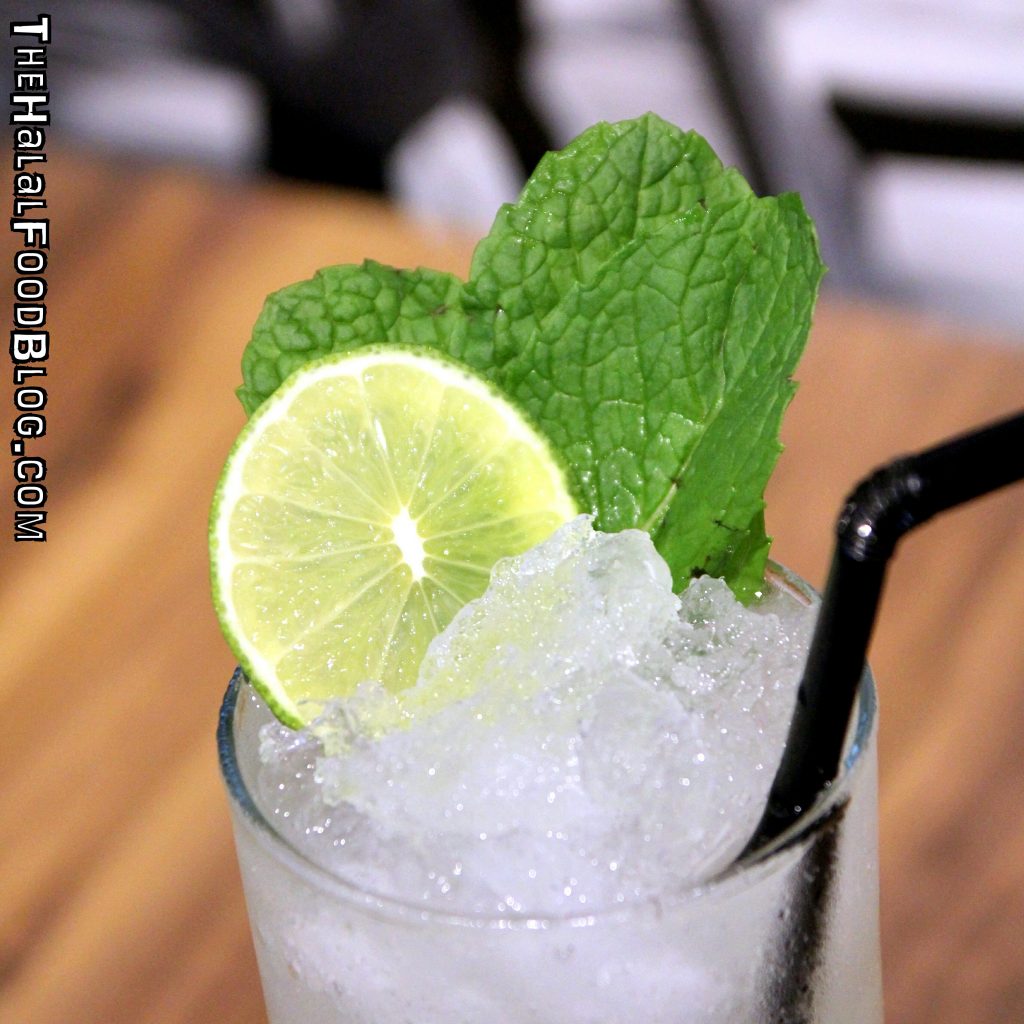 If you're looking for something that's refreshing and zesty, you need look no further than the Virgin Mojito! Known as one of the most refreshing drinks thanks to the tangy lime juice and copious amounts of mint leaves that go into the making of this drink!
Add some sugar syrup and soda water and I guarantee you're gonna enjoy your Virgin Mojito! Especially refreshing on a hot day and definitely with the tasty meal you're enjoying at I am…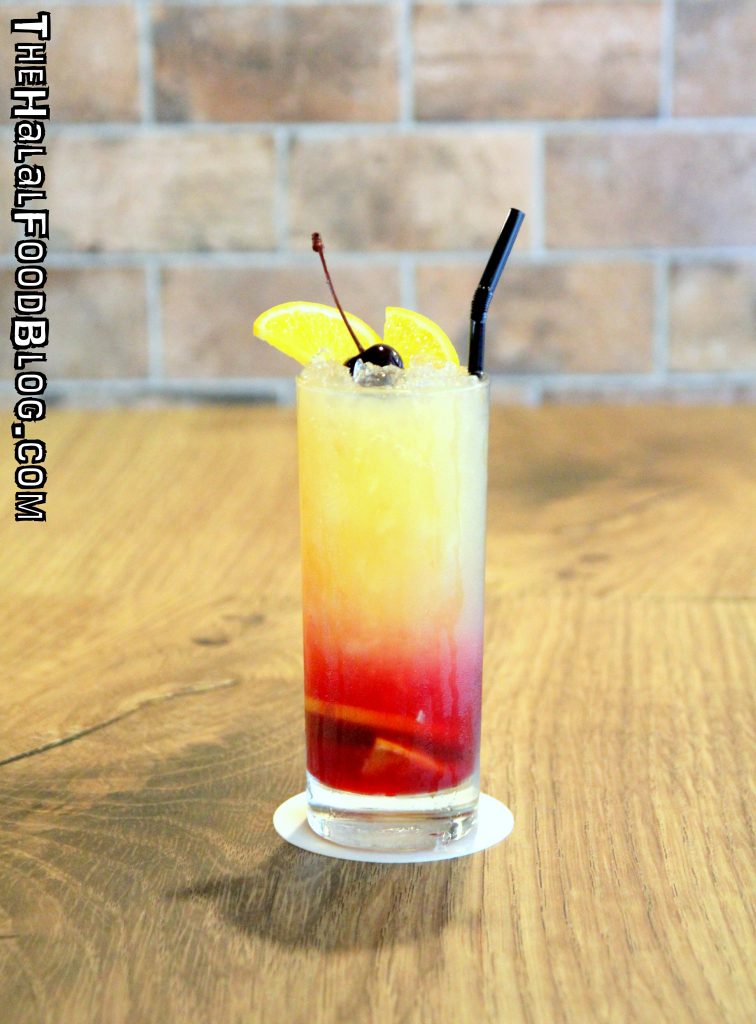 "I'm calm like a bomb! Ignite! Ignite! Ignite! Ignite!"
Errrrr any other Rage Against The Machine fans here besides me? LOL
The Ignite Sunset, besides having a pretty cool name, incorporates great flavours too. Namely – orange, lemon, lime and finished off with some ginger ale. Some pretty citrus-y and tropical flavours!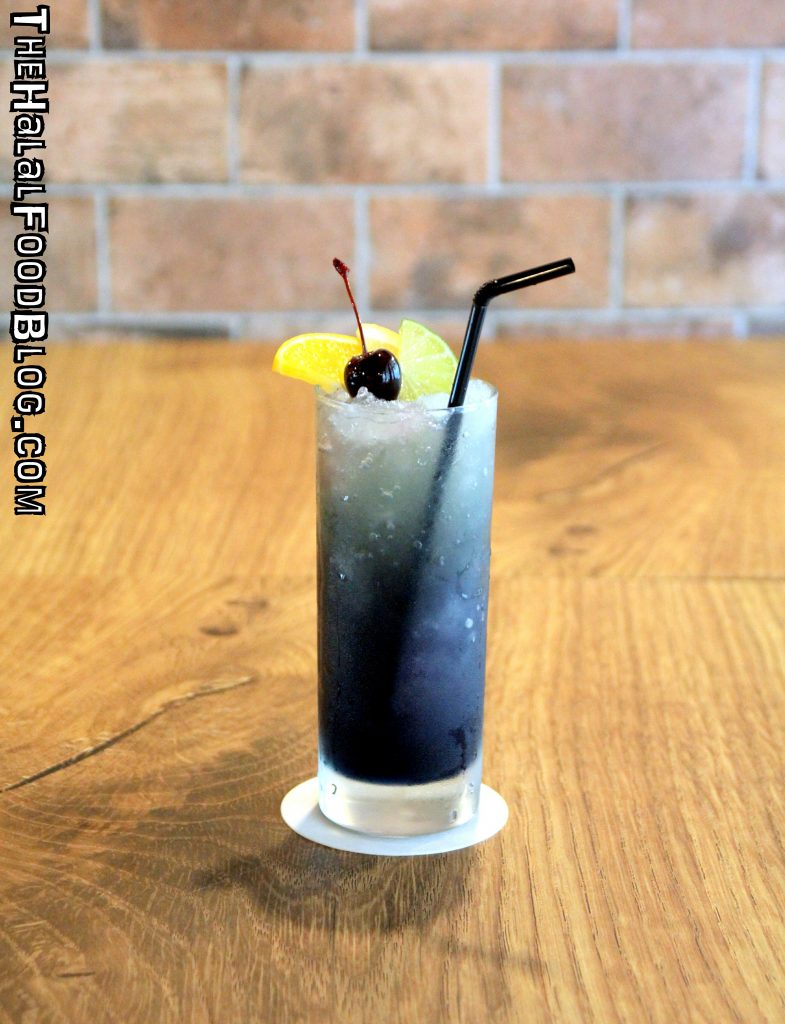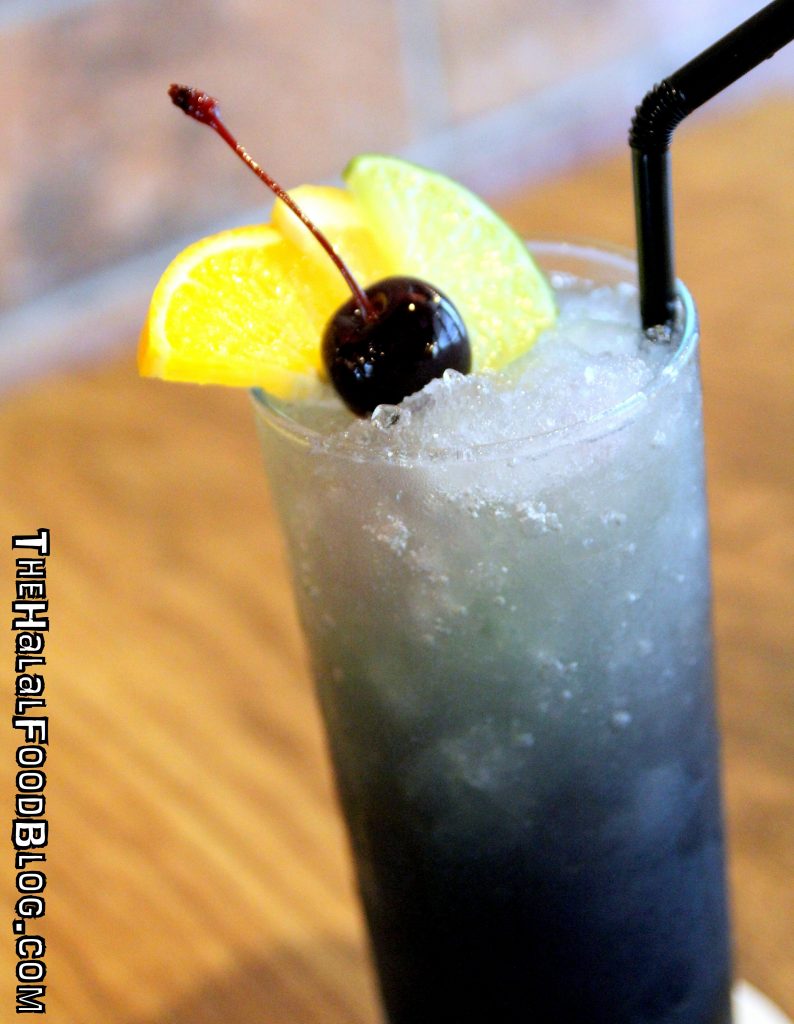 Here's a special creation and one of the signature mocktails which is actually named after one of the founders of I am… affectionately known as Sarong.
Lime juice gives you that addictive tang, some Grenadine gives it the needed sweetness and some Blue Curacao gives it a bit of flavour and that unique dark blue hint of colour.
Well, the food and drinks may be the main draw at I am… but while you're there, you'll definitely appreciate the thought and effort that's gone into the decor at their new outlet!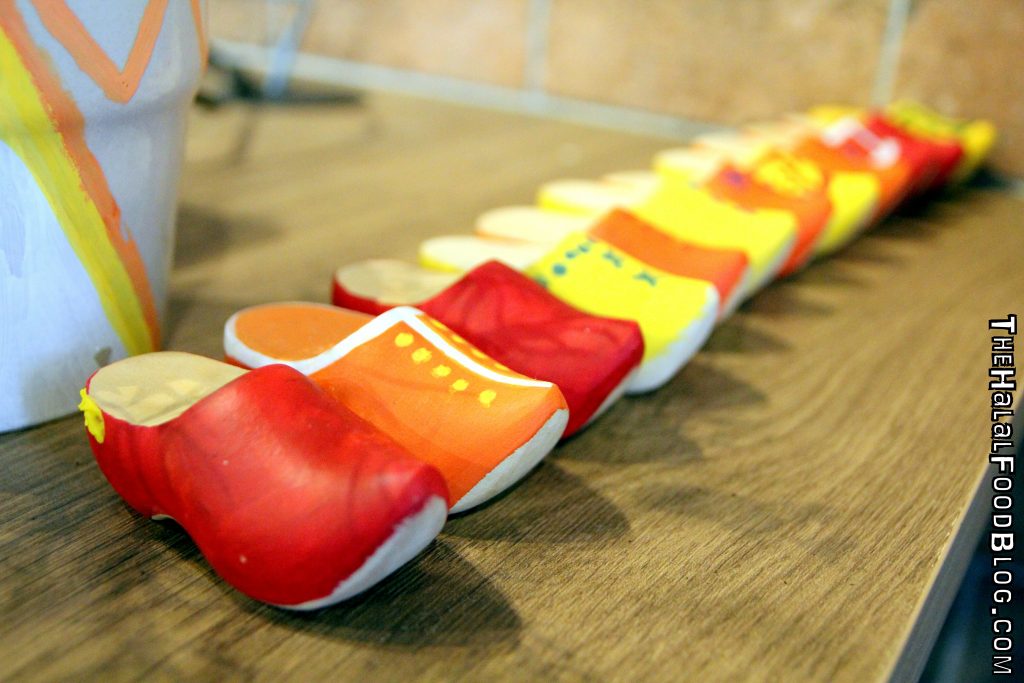 Plenty of influences brought over from the Netherlands for sure!
Super cool custom license plates hang on the wall (can you decipher them all?) and even a whole section where the floor is covered in Dutch newspapers!
Actually, the fact that it is integrated with the HomeTeamNS is even better because members can chillax in the HomeTeamNS members' lounge and still order some of the menu items to enjoy too. Good thinking!
But that's not all…
When I first saw it from afar, I thought it might have been a photograph or something like that but guess what – that last photo is actually a giant mural! Yes! Someone actually painted that whole mural! It took him almost 2 weeks (which is super amazing lah!) and definitely a fitting piece for I am…'s new outlet.
In case you're interested, check out the artist at @fyreflamesg on Instagram okay!
Well folks, how power is the new outlet right! You have great food and drinks in a really cozy ambiance. Definitely a family-friendly place which means you can enjoy a whole day at Our Tampines Hub and then catch a great meal with everyone at I am… after that. Chillaxing with friends here also power!
By the way – HomeTeamNS members enjoy a special 10% off their total bill!
And if you spend a minimum of $50, you will receive a special and exclusive I am… tote bag!
They've got the original I am… outlet at Haji Lane plus also & why… and all in… in the same area, each with their own unique offerings and vibes. I am…'s 2nd outlet at Our Tampines Hub brings a little bit extra to the game and I'm pretty sure it's going to be one of the most popular go-to places in the area!
So head down and check it out for yourselves!
(Drop us a message and we'll meet you there okay! We live just about 5-10 mins away LOL)
Our Tampines Hub
51 Tampines Ave 4 #03-04
www.iam.com.sg
Facebook: www.facebook.com/Iamathajilane
Instagram: @iamathajilane
Operating Hours:
11.00am til 11.00pm Daily

All information (including prices, availability of item on menu and Halal status of establishment) are accurate at the time of posting. All photos used in this site are property of The Halal Food Blog unless stated otherwise.