Just about a month ago, we had the honour of being invited to Hyde & Co. for a very special event. It's taken awhile for me to tell this story but I can assure you – that meal is still on my mind to this day.
'Plated' was a special event planned by Halalfoodhunt.com as a special preview of the new Night Menu at Hyde & Co. which was to be unveiled soon after. They also revamped their Day Menu too (which we hope to cover at a later date LOL) with a revamp to an already stellar line-up on their menu.
Besides getting to sample their new dishes, we were also treated to a special 'Tea Pairing' for this meal. Now, when I hear that, the first thing that comes to mind is that this is a very 'atas' kind of affair. And why not. I mean, it's true that Halal fine dining experiences are few and far between here in Singapore with less than a handful of options. Thanks to creative minds like the ones at Hyde & Co. we get the chance to broaden our experiences!
I'll give you a bit more of a rundown of my thoughts a little later on. For now, here's an idea of what we enjoyed that evening.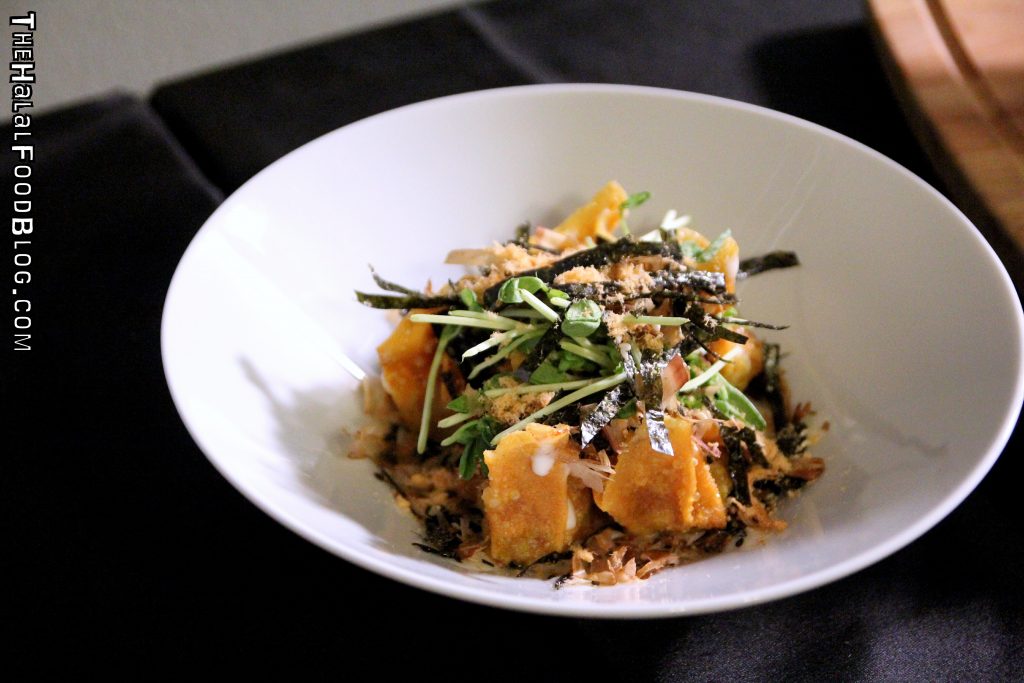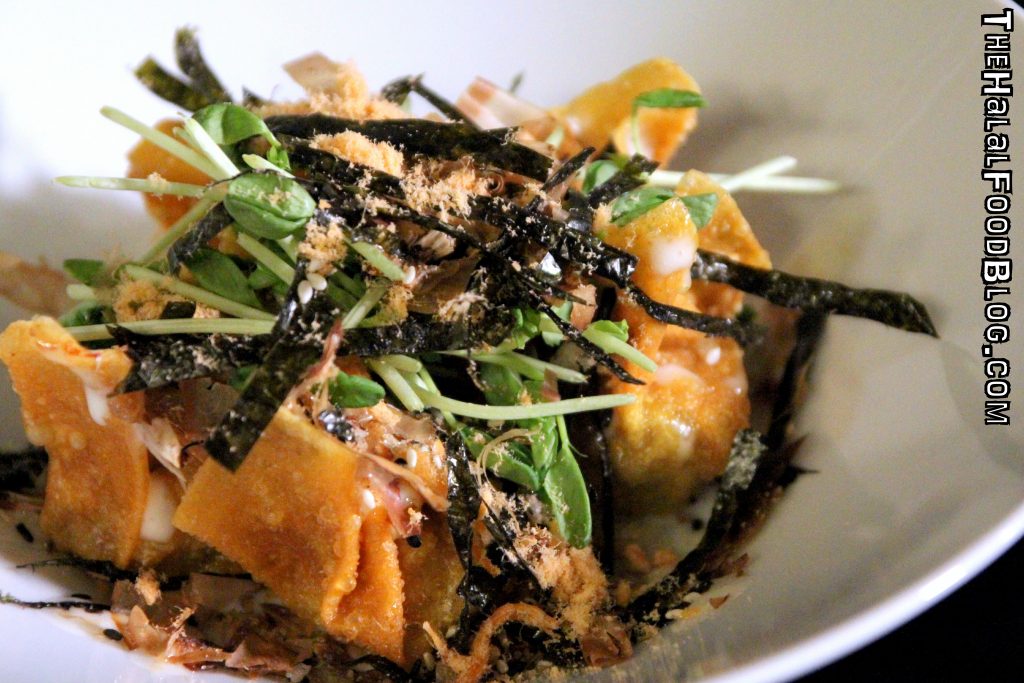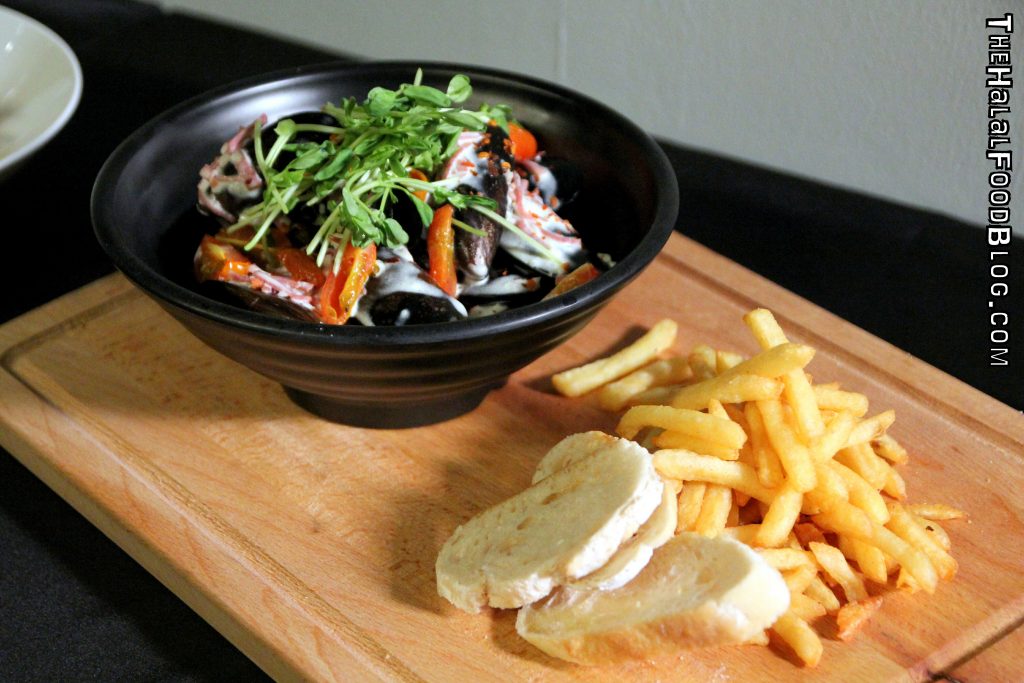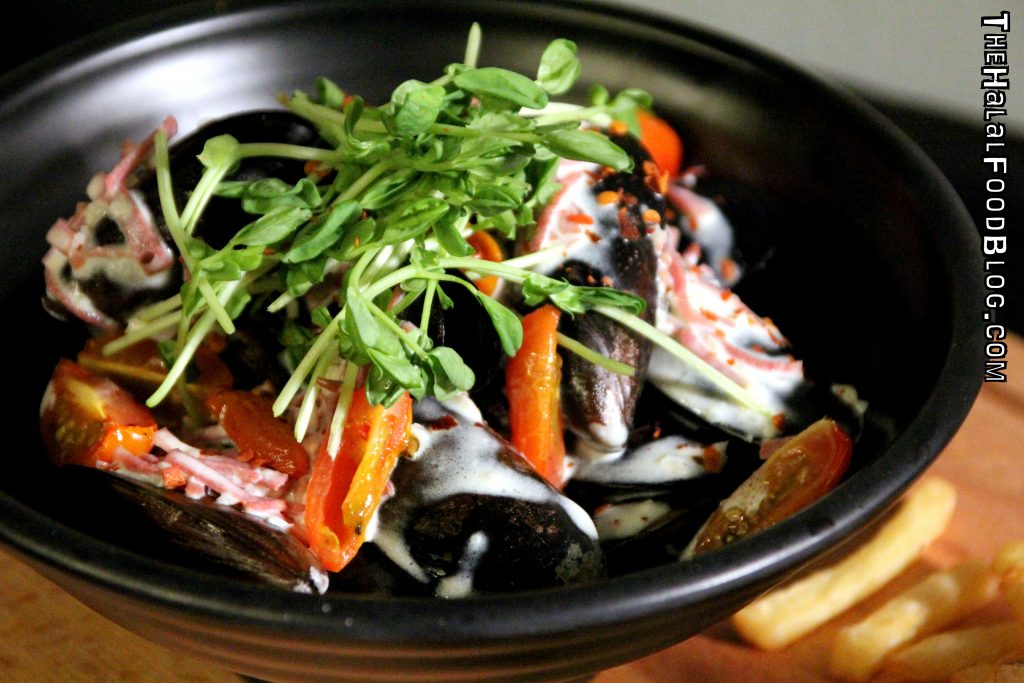 A few light bites to start the meal. We'd actually been served some Olive Focaccia and Chili Crab Pai Tee to start with. These were paired with 'Constellations' – a tea-based mocktail. (Look out for the Tea Pairing later on in the post okay!)
I have to say that the Chicken Bon Bon was the perfect start to my meal. It's a few fried Wanton dumplings with Japanese mayo and Furikake – all of which are made from scratch at Hyde & Co. and absolutely delicious. I guess maybe it's because I'm not quite the Mussels guy (although I've been told the Mussels ala Crema were really great too but we've also got quite a soft spot for Japanese-inspired food and they really pulled it off here.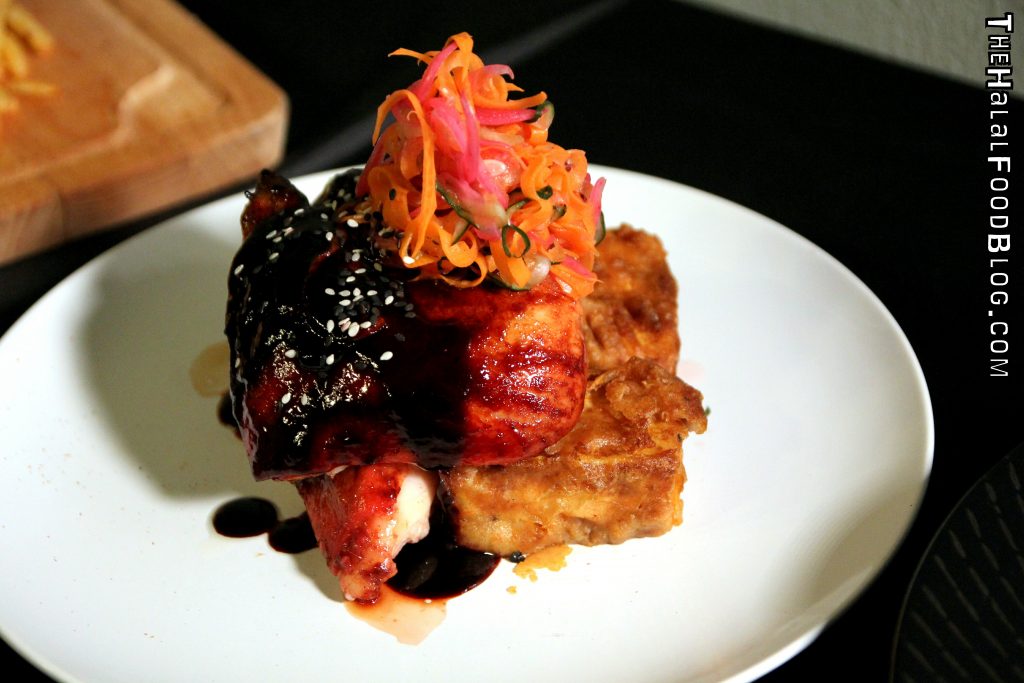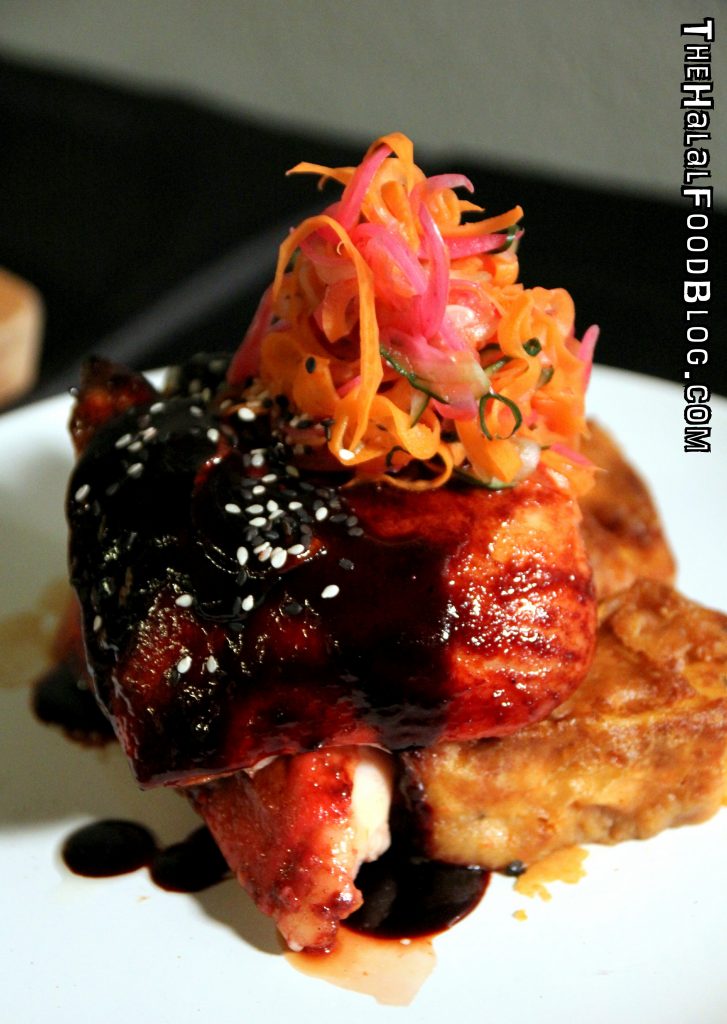 The chicken was SUPER tender, the special Char Siew sauce flavour was spectacular (and really marinated well into the meat) and the pickled cucumber on the side gave a nice contrast to the predominantly sweet flavours.
I've gotta tell you – we were in heaven with this dish. And I reckon so were the other diners who were there at the event as well because these were clean plates and smiling faces all around.
And just when I thought this was the epitome of the evening, they dropped the bomb on me.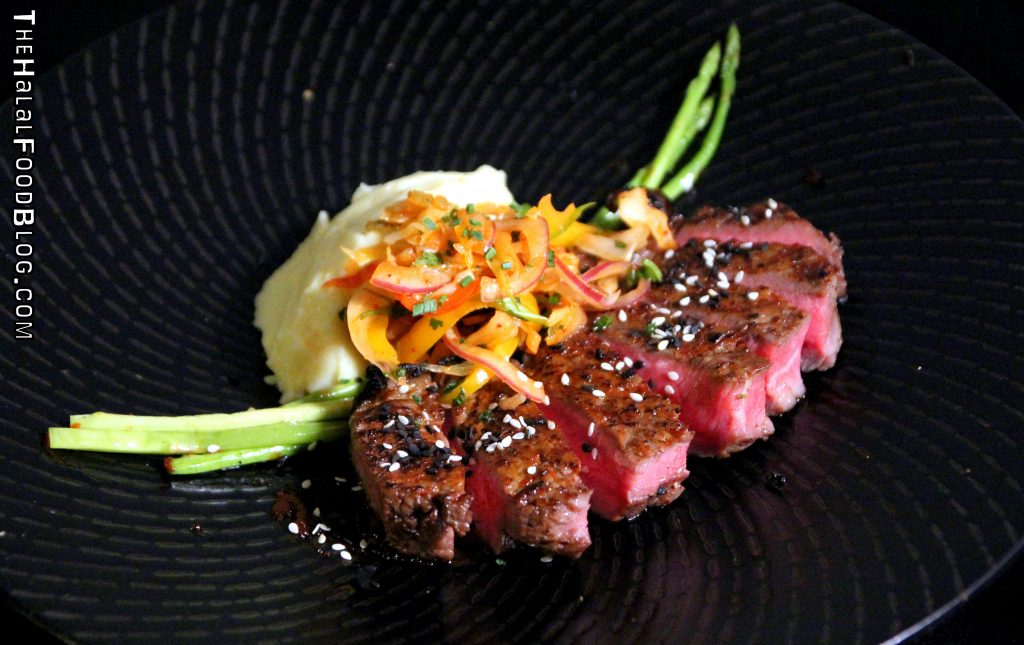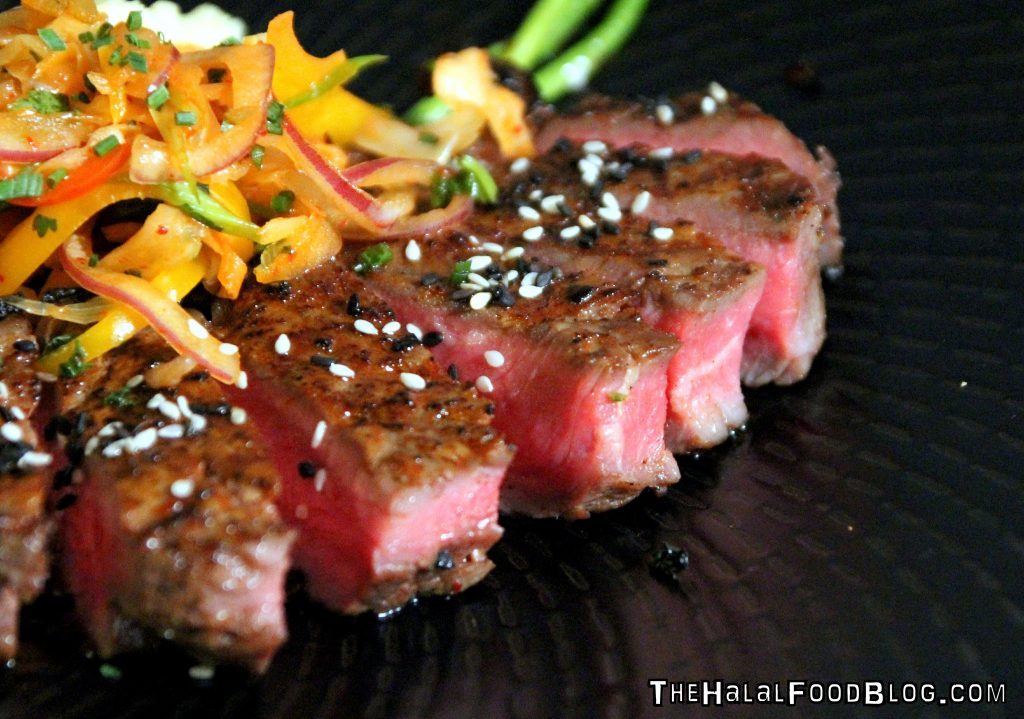 Oh, trust us – you've never had a steak like this before.
The NZ Striploin is (I'm guessing) smoked, seared and served with Silken Mash (that has a special ingredient to make it extra smooth and creamy!) and Kimchi Slaw on the side. And the real kicker is that this meal seems like it's really a simple dish but it's actually going to get you on so many levels.
Wah just typing about it and I'm reliving the meal again in my mind. Trying to figure out how this dish totally blindsided me took me for a loop. The Roasted Char Siew Chicken was really delicious but for me, personally, this Gochujang NZ Striploin is a level up.
I haven't even started about how the Tea Pairing (which was aptly named 'The Emperor of Peru') totally elevated the experience of this dish even more. In fact, ALL the Tea Pairings were genius!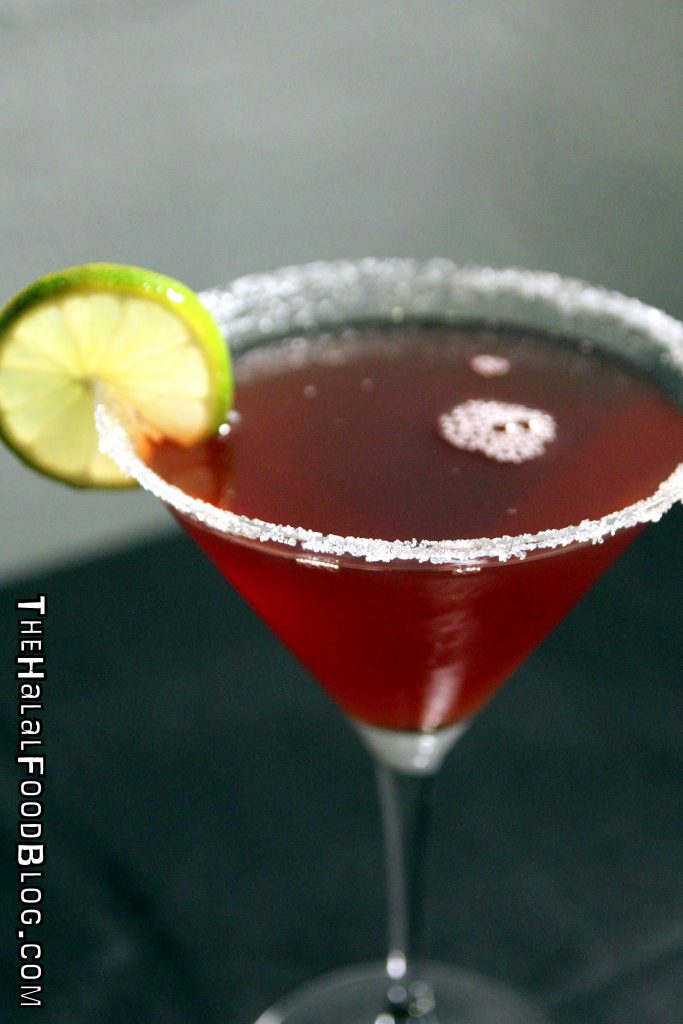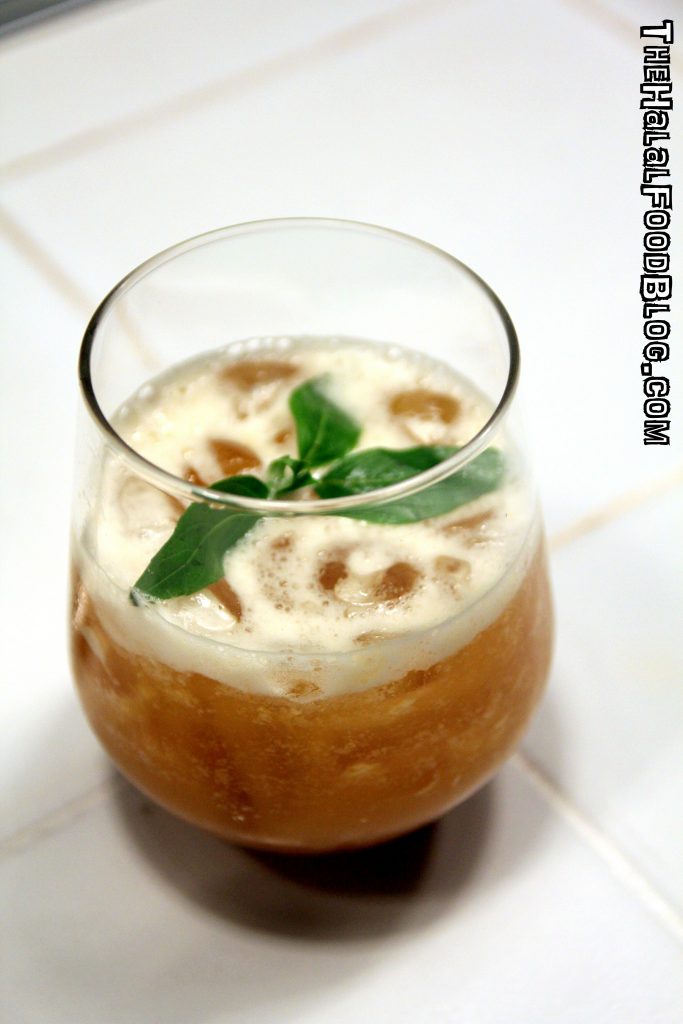 We had the pleasure of enjoying  a special Tea Pairing with each course of our 'Plated' preview dinner – each specially concocted and designed to bring out the best in not only the beverage itself but also the dish you're meant to be enjoying it with.
Constellations, Caribbean Hideaway, Addams Family 2.0, The Emperor of Peru and Hot Monk's Pear Tea are just some of the names your dishes might be paired with.
By the way, there was also a dessert course – Ondeh Ondeh French Toast – that was gone so fast that we didn't get to snap a photo! LOL Sorry!!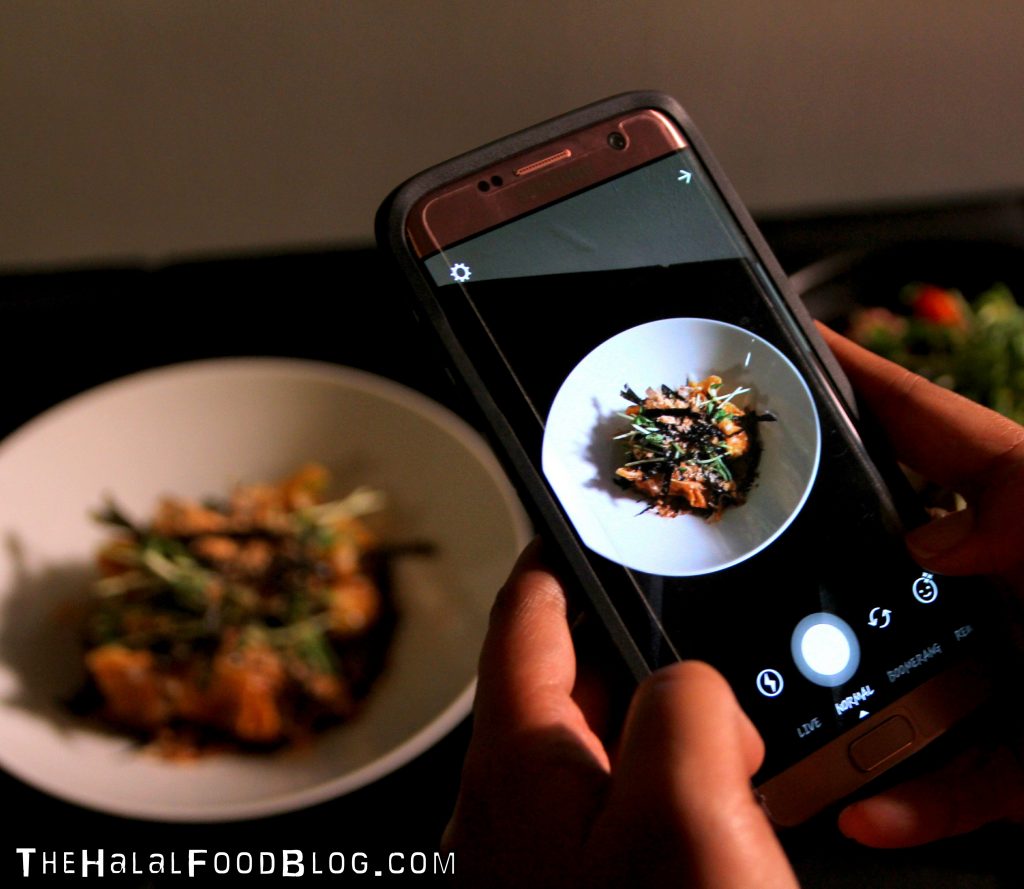 Parting thoughts – someone said during that evening, "When we experience fine dining like this, can we just be regular foodies? Or do we have to be food snobs?" And it did get me thinking.. Especially because we were dining among some of the biggest celebrities and personalities (stress leh!).
As the evening went, I found myself trying more and more to decipher the hidden nuances in the dishes being served to us. I felt that with all the effort that the Hyde & Co. team put into the menu, the least I could do was take the time to appreciate the complexity of the dishes. Right?
But then I realized that as cerebral as the experience may be, the menu was not designed to confuse or perplex the diner. It was made simply to be enjoyed simply. And that's how we should approach it. Do not be intimidated by the idea of 'fine dining'. Yes, it can be a very 'atas' experience but there is nothing wrong with that.
The Missus and I had an absolutely fabulous time. It was a great reason to get dressed up a little and spend a little quality time with quality food. Hyde & Co. really pulled it off. Congratulations to them and the Halalfoodhunt.com Team for an excellent evening.
Romantic nights at Hyde & Co. they say? Indeed.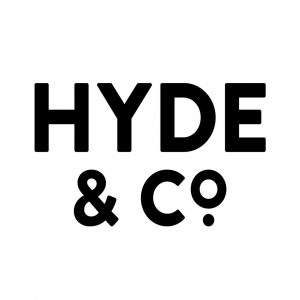 HYDE & CO.
785 North Bridge Road
Singapore 198753
Tel: +65 6635 5785

www.hydeandco.com.sg
Facebook: www.facebook.com/hydeandcompany
Instagram: www.instagram.com/hydeandco
Operating Hours:
12.00pm til 6.00pm Sundays & Mondays
12.00pm til 10.30pm Wednesdays til Saturdays
Closed on Tuesdays
All information (including prices, availability of item on menu and Halal status of establishment) are accurate at the time of posting. All photos used in this site are property of The Halal Food Blog unless stated otherwise.