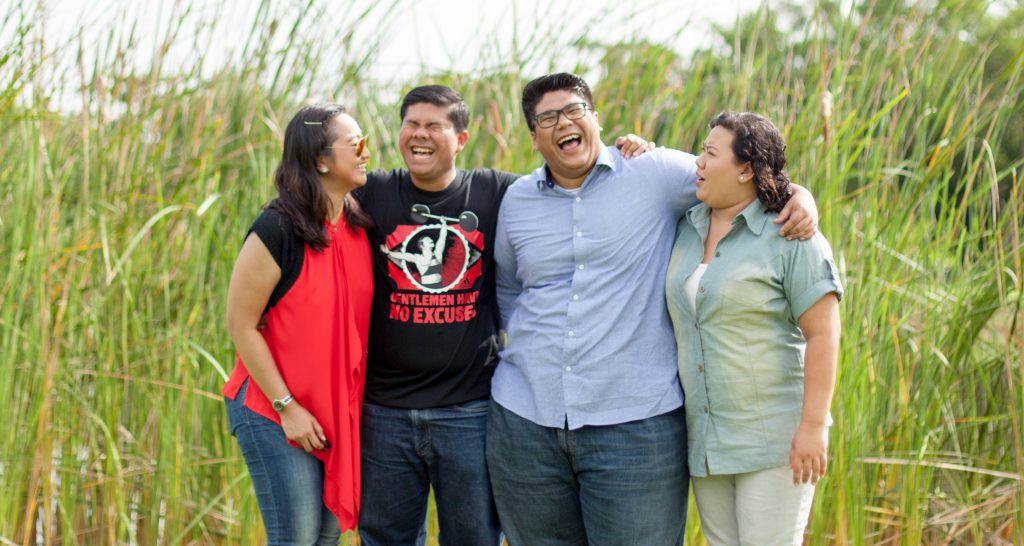 Hi! We are The Halal Food Blog!
And we love to eat!
What We Do
The simplest way to describe what we do is – we go out and eat, we take some photos and then we write about it.
Yeah it sounds simple but you'd be surprised at how much work goes into it (not that we are complaining of course!)
The Halal Food Blog started in mid-2012 and we have gained a steady following over the past few years. We have a great base of readers who enjoy not only enjoy eating but also the hunt for good food in Singapore and the region. And it is with the support of our readers and fellow foodies that we have been able to do what we do.
Most of the time, we visit makan places on our own time and we don't identify ourselves (aka Ninja Style) because we want to get the same experience as anyone else. Because that's who we are – just normal people looking for some good makan!
Who Are We Exactly?
My name is Adam and I'm the Co-Founder of The Halal Food Blog. I started this blog with my darling wife, Maryah, simply because we wanted to put out information on makan places in the hopes that someone would benefit from it.
My brother, Azlan, and his wife, Yana, make up the 2nd half of the team. When we went out to makan, it was with them most of the time so it was only natural!
Once in awhile, you'll notice a little munchkin along with us. That's our little princess, Alyssa. She's almost 2 years old and already working up and appetite and great for testing the child-friendly factor of the makan places we visit.
And by the way – contrary to popular belief, we don't run this blog full time. We have day jobs that keeps us busy most of the time and this is just a 'for fun' thing. Not too shabby for a hobby.
You Look Familiar…
Besides our site, which houses all our detailed reviews and also where you will find the most information, we also have a Facebook page and an Instagram account.
We have more than 18,500 followers on Facebook and more that 20,700 followers on Instagram at this point.
You might see us on our very own YouTube channel soon and who knows what else we can think of.
We were featured on Jus! Season 5 (Suria), RE TV Season 1 (Suria) and 987tv (Channel 5).​​
You might have read about us in Berita Minggu and BiTES (June 2015) before.
We were dubbed 'Singapore's King and Queen of Halal Food Blogging' on Vulcan Post and Yahoo! SG News (2014)
You're Talking Too Much. Please Wrap It Up.
Okay, bye. 🙂
PS – Keep on makan-ing!