Surely you've noticed that over the past few years, we've been so fortunate to be absolutely spoiled for choice when it comes to Halal dining options especially during Ramadhan. In fact, we even have opportunities to dine at restaurants that we may not necessarily be able to visit during the other months of the year!
The reason for that being that some eateries get specially certified Halal just for Ramadhan. As a consumer, this is an amazing chance to enjoy cuisine at a restaurant that we would not be able to during other months of the year. And of course – some of these restaurants offer more than just a sumptuous spread!
Case in point – Hilton Singapore where we will not only be able to enjoy delicious Iftar offerings but also an amazing view from the 24th level of the hotel!
Located in the heart of Orchard Road, Hilton Singapore is all set to host an amazing buffet spread that will feature more than 90 different offerings this Ramadhan!
They've got everything covered from Soups & Salads to a Seafood & Oyster Bar to international cuisines such as Indian, Moroccan, Western, Chinese, Japanese and even LIVE Carving Specials! Let's not forget the 'Buka Puasa' specials that are available just for their Ramadhan Buffet spread.
And of course, we're going to run it down with you in true The Halal Food Blog style!
So let's start from the… Starters (like duh! LOL) and work our way up to the grand finale!
Break your fast with the traditional serving of Dates before working up your appetite with some appetizers. (By the way, they have a prayer room available in case you want to perform solat first before you attack the buffet okay!)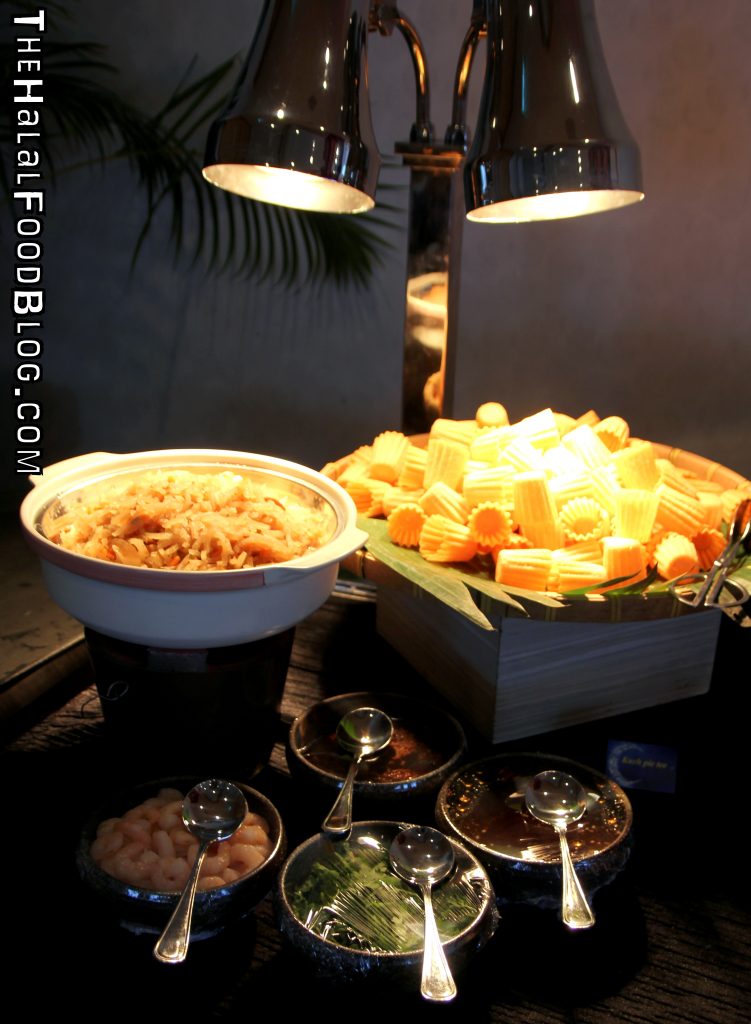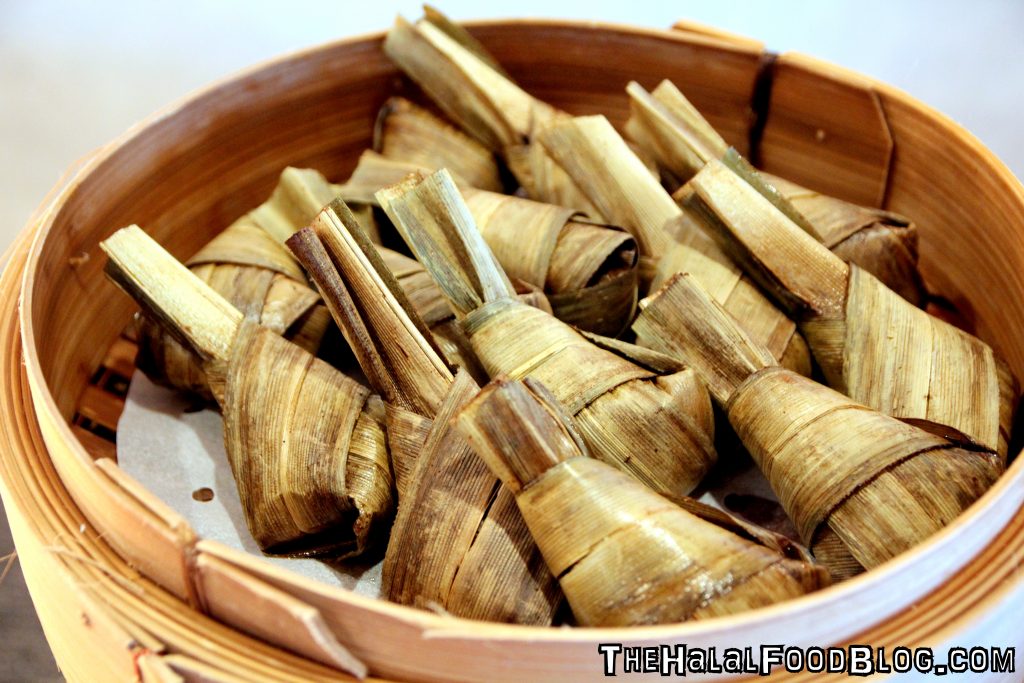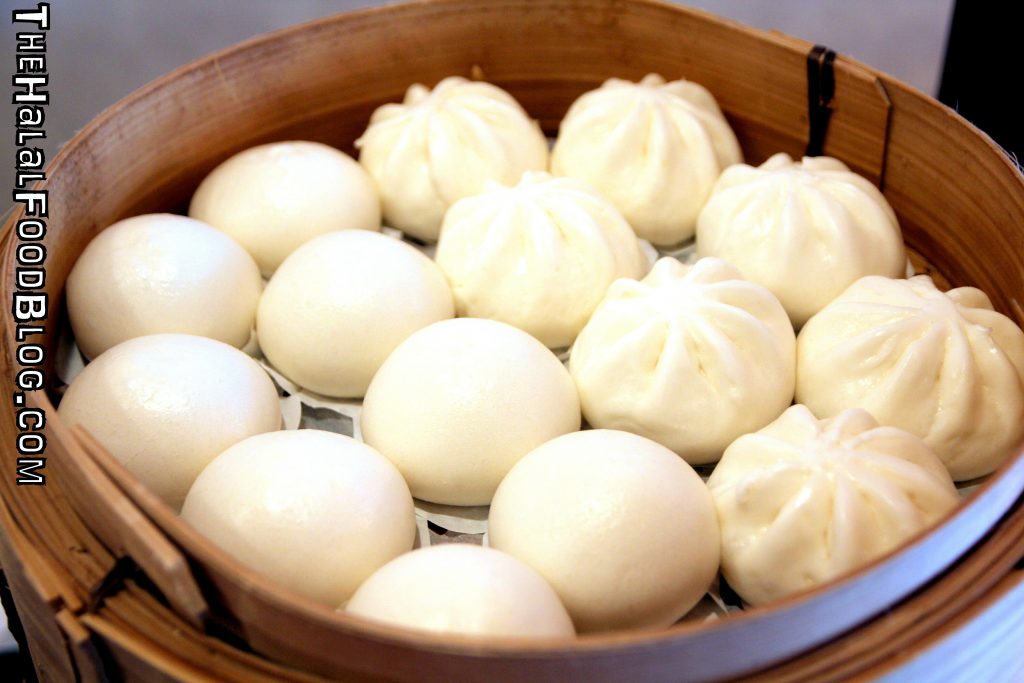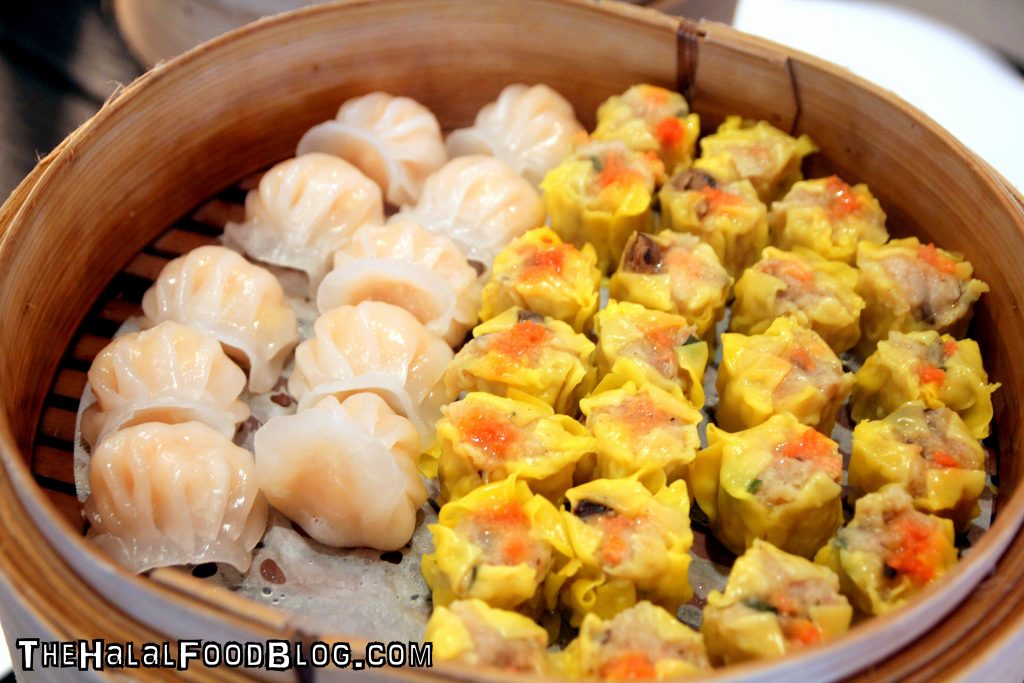 Traditional favourites such as Pandan Chicken, Singapore Popiah, Kueh Pie Tee and even Assorted Dim Sum are always a good way to start your feast at Hilton's Ramadhan Buffet! I quite like DIY stations like the Kueh Pai Tee because it gives you a chance to enjoy the food you assembled yourself.
Salads, Sushi and Satay are also present and accounted for.Go for more exotic flavours like the Mango Kerabu with Prawns, Thai-style Beef Salad and Spicy Seafood Salad with Chinese Vermicelli for that extra kick to start your meal. Or you could always mix up your own salad to suit your preferences.
Take your pick of assorted Sushi from the platter or perhaps mix-up a nice serving of Rojak at the DIY station?
We HIGHLY RECOMMEND the Satay! Take your pick of Chicken or Mutton Satay and be sure to enjoy with that delicious peanut gravy and all the usual accompaniments like onions, cucumber and rice cakes.
Oh! And don't forget to makan some Keropok also! 😛
A big favourite at any buffet spread is the Cold Seafood spread for sure and the one at Hilton Singapore is mighty impressive. It boastsoast fresh seafood like Tiger Prawns, Black Mussels, Lala Clams and a whole host of others too.
Oyster lovers rejoice!! There's even an Oyster Bar too! It features fresh Canadian Oysters! SLURP! 😛
And now, onto the main highlights of the special Ramadhan Buffet at Hilton Singapore – an intricate spread featuring familiar favourites that bound to get your mouths watering! This also includes a few LIVE stations and also TWO different Carving Specials!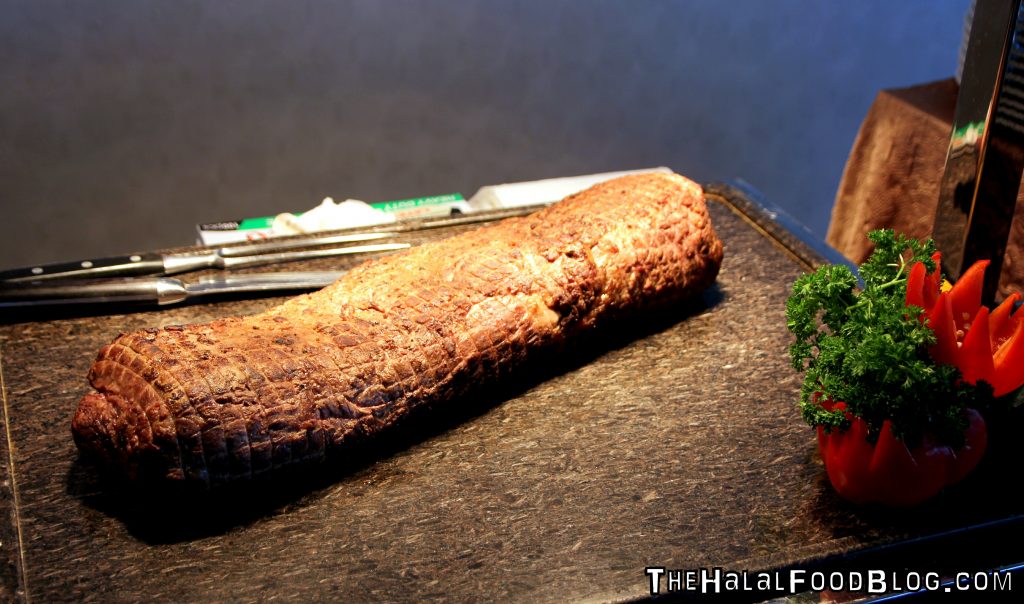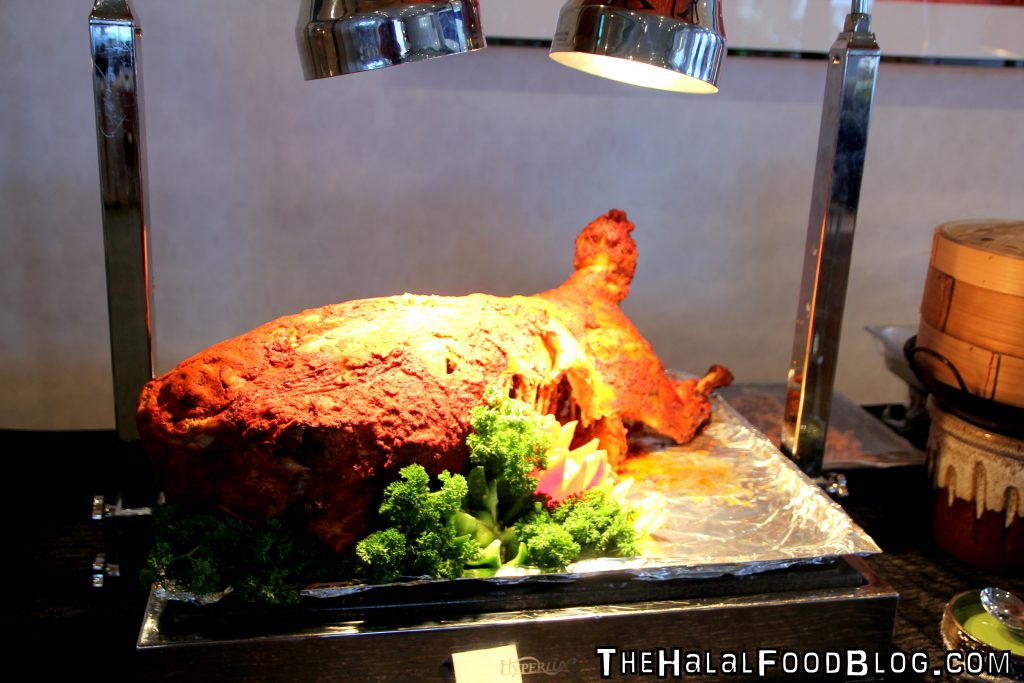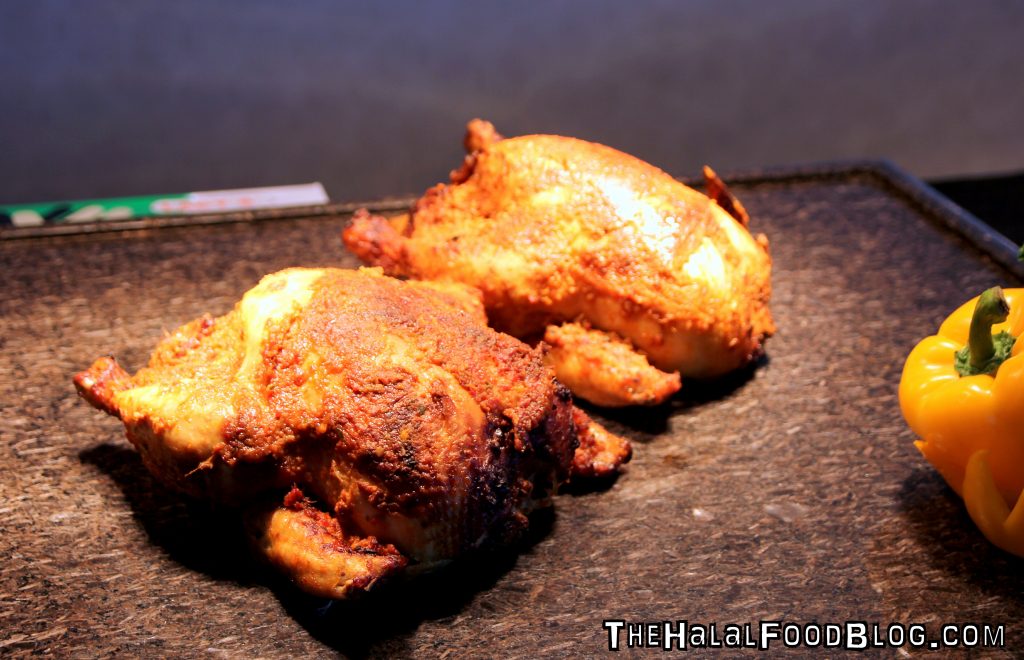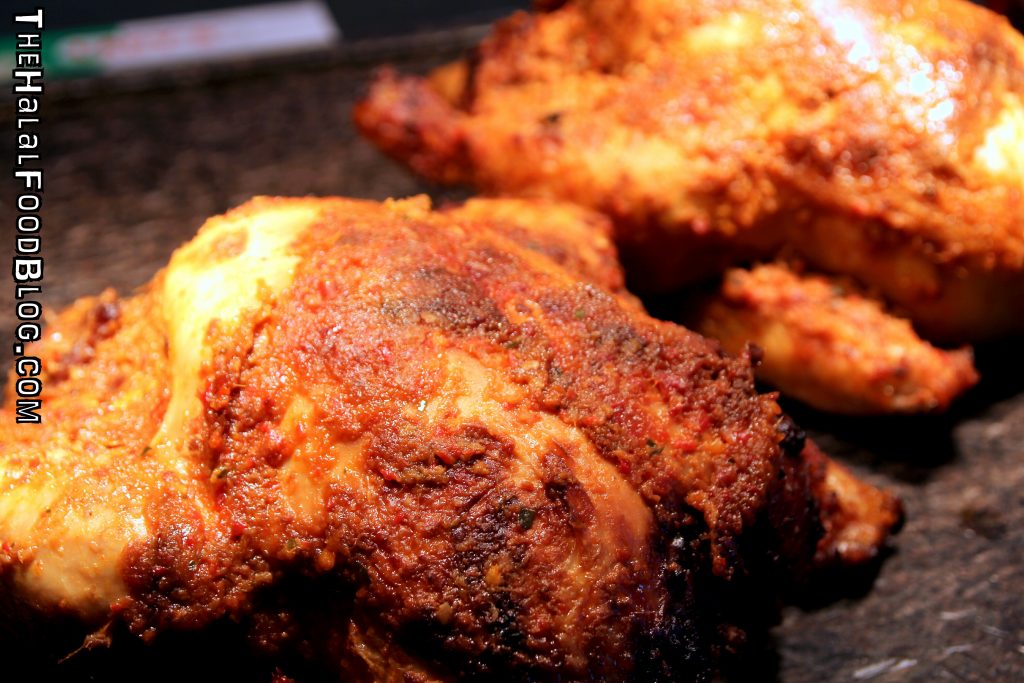 We know a lot of people are definitely looking forward to this particular section – the LIVE Carving Specials where the expert chefs slice up delectable and flavourful meats!
Enjoy premium specials like the Ayam Percik with Spicy Sambal Sauce, Roasted Whole Baby Lamb and Whole Roasted Sirloin! FUYOH we're talking about some of my favourite meats on offer here so you know this is one of my favourite parts of the buffet!
The Whole Roasted Baby Lamb is always a big hit at buffet spreads and the Ayam Percik with Spicy Sambal looks like a pretty interesting choice for a carving station (in a good way) but I think the popular highlight among the 3 will be the Whole Roasted Sirloin!!
Just watching the chef slice into the meat makes our mouths water!!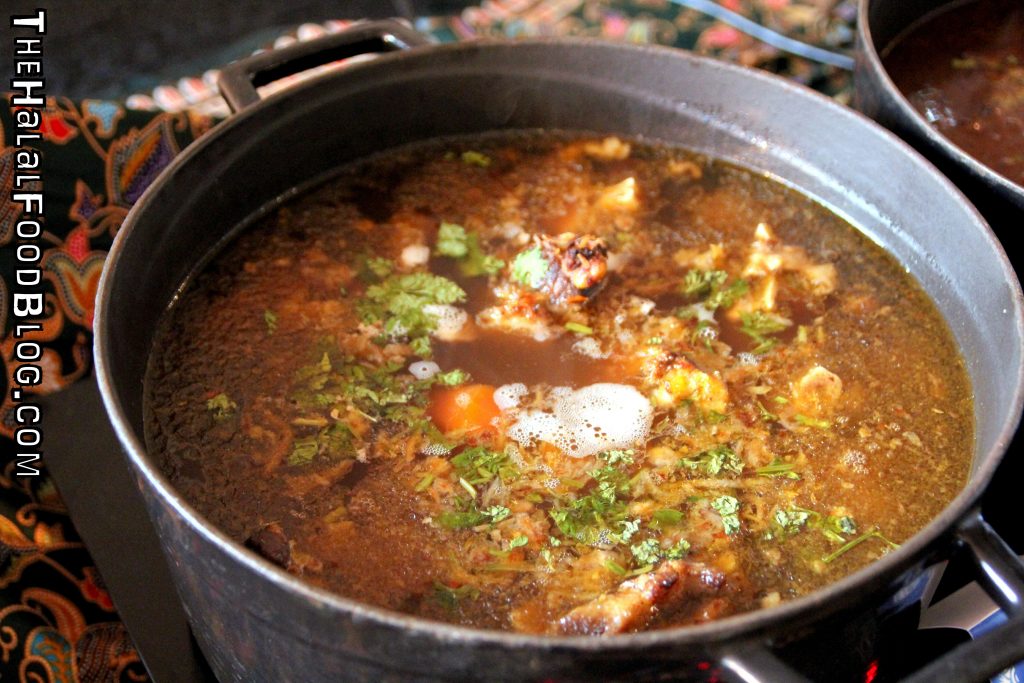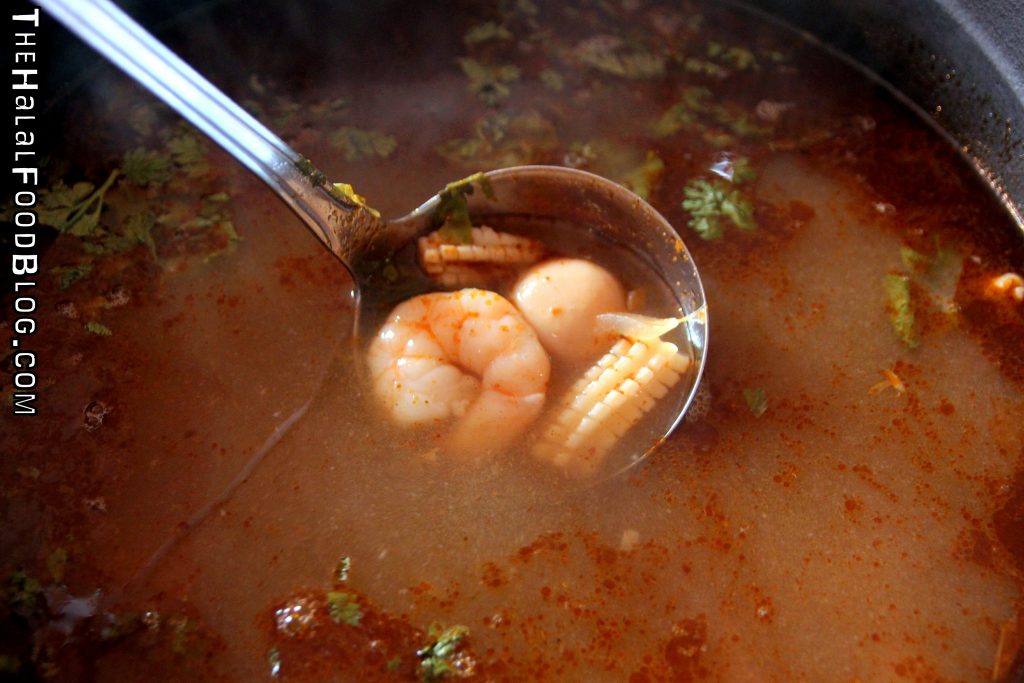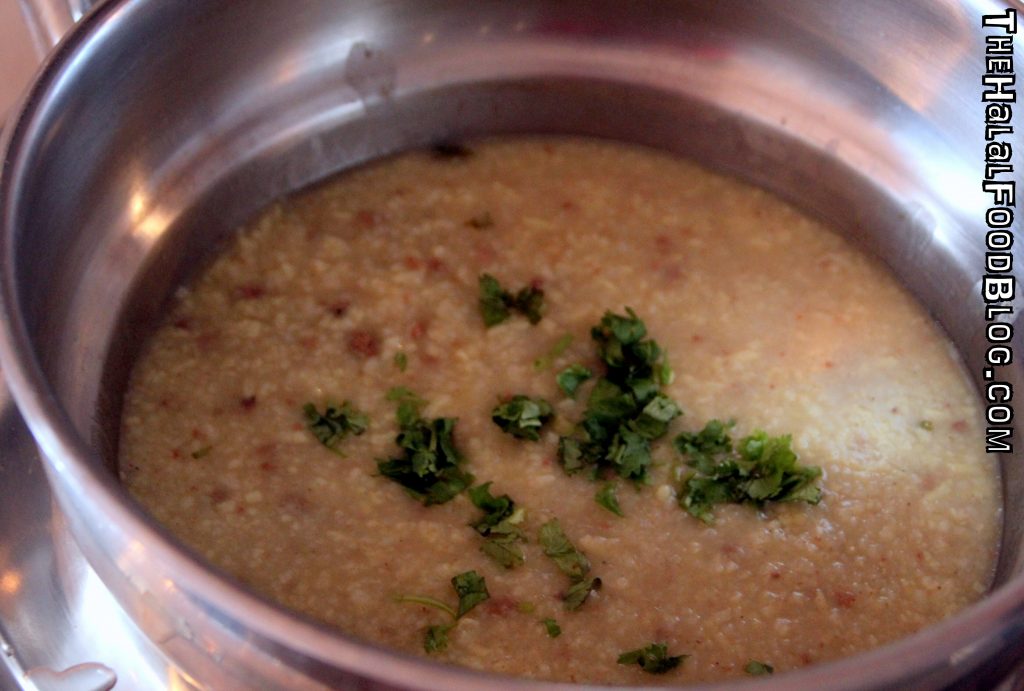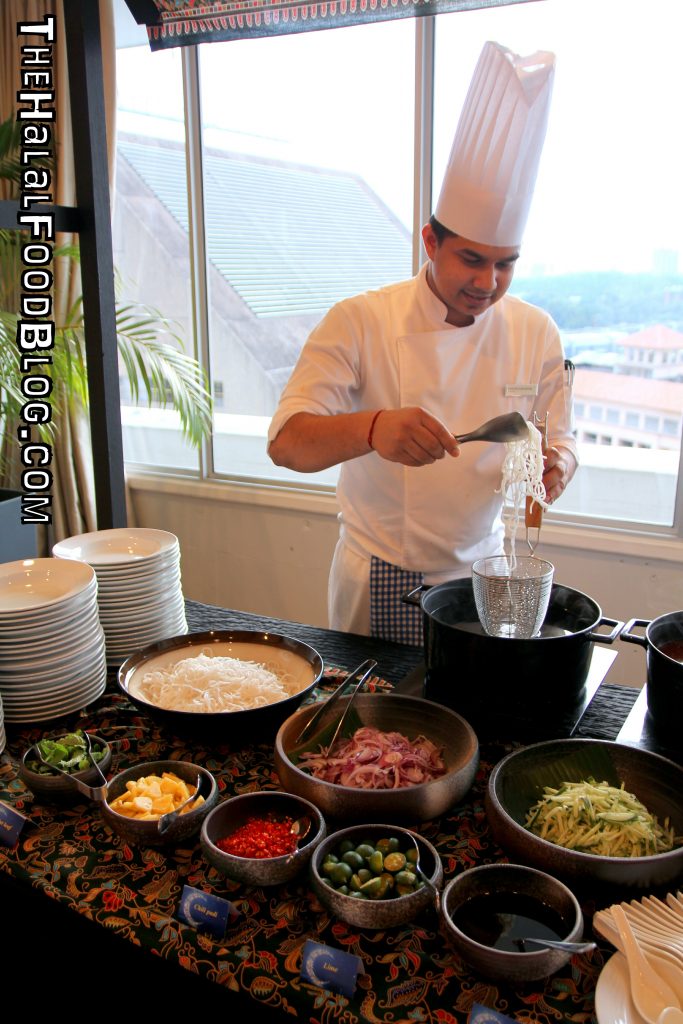 You could also choose to start at the LIVE station where a chef whips up a delicious and fresh bowl of Penang Assam Laksa for you! Else, Indonesian Sup Buntut (aka Ox Tail), Tom Yum Soup and Bubur Lambuk are also available for your dining pleasure.
And would you believe that we haven't even started on the main dishes yet? LOL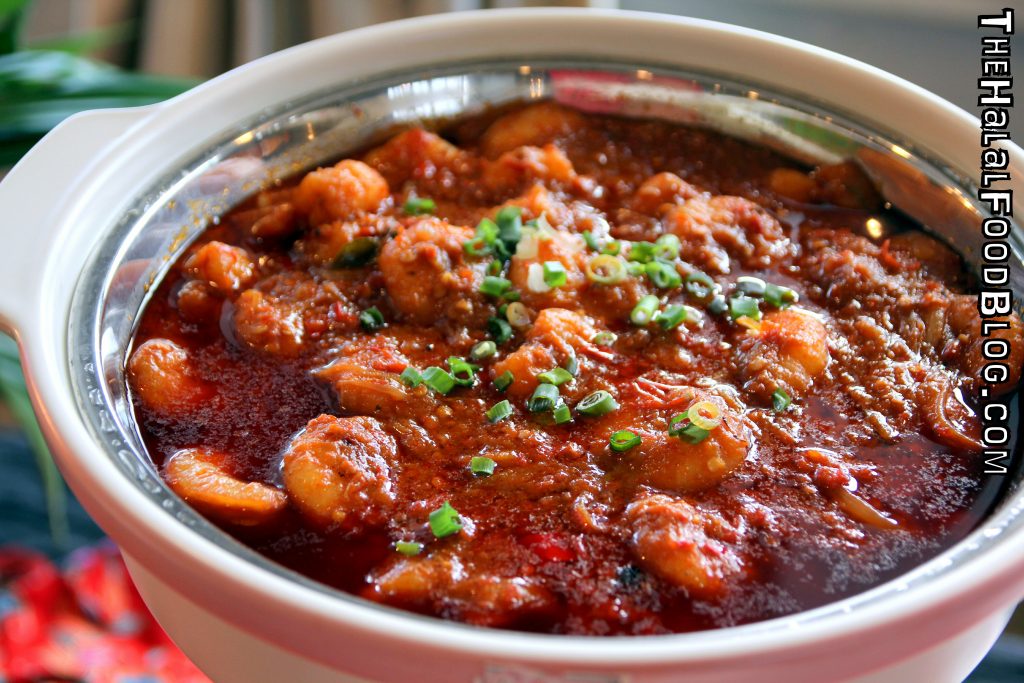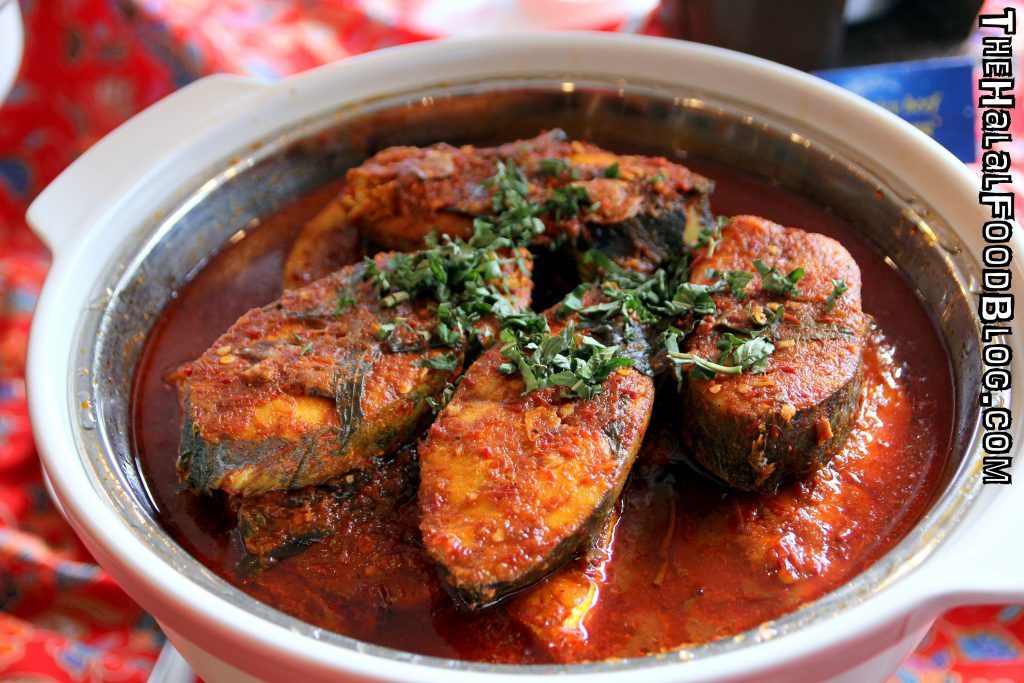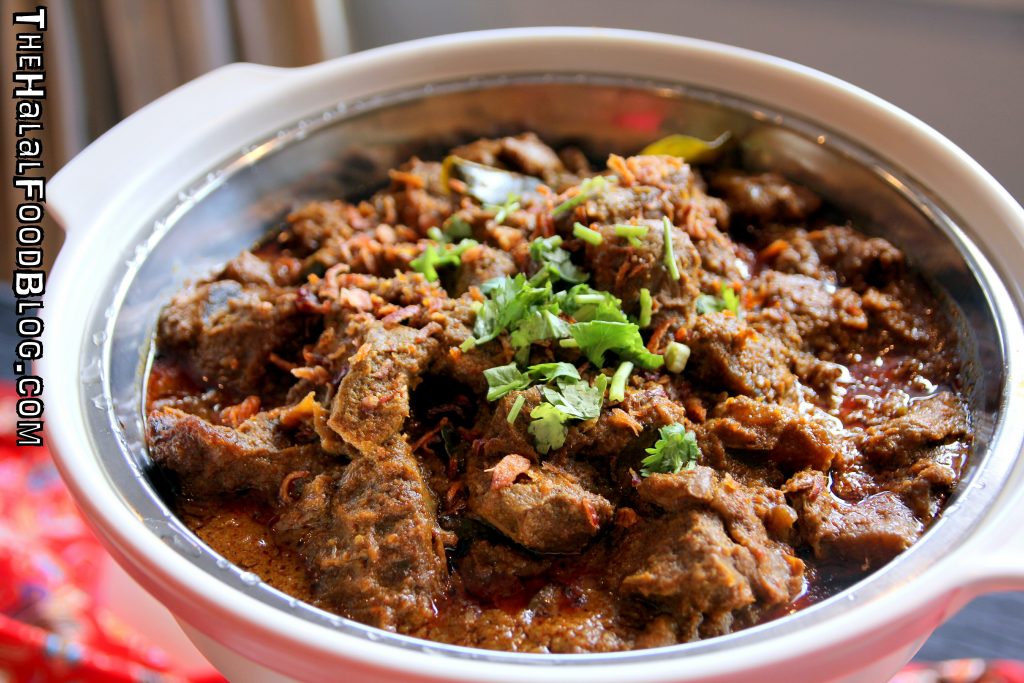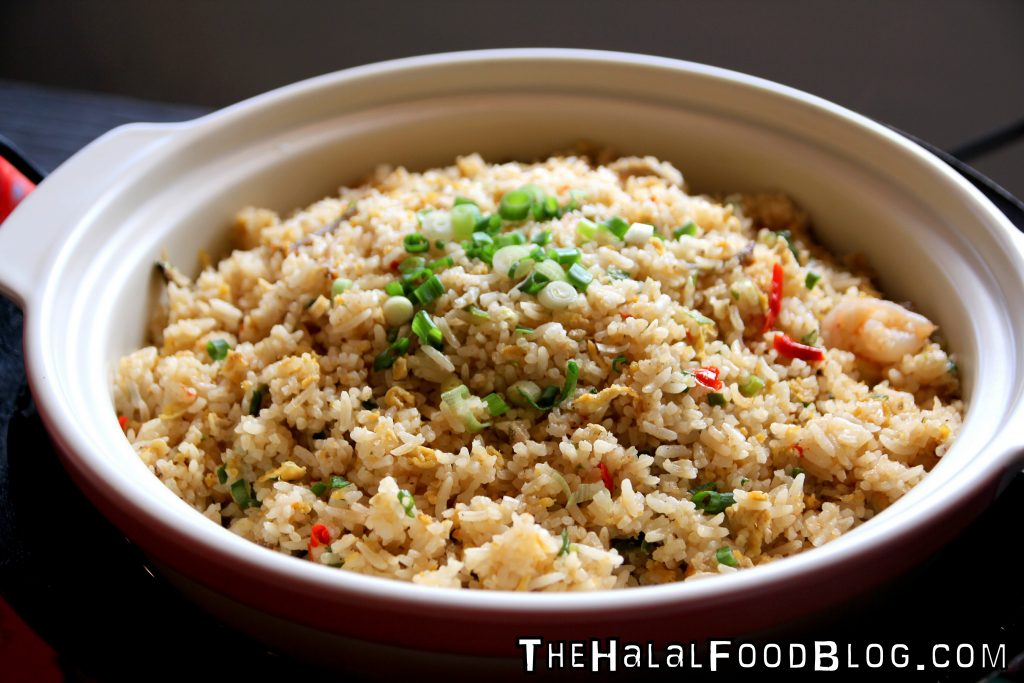 ZOMG all these dishes definitely get the appetite going! How to possibly resist Ikan Masak Asam Pedas, Beef Rendang and Ayam Masak Merah!! LOL
The Prawns in Balado Sauce was tasty and definitely had a good kick thanks to the sambal but don't worry – the spicy is the 'shiok' type hehehe Best enjoyed with the Nasi Goreng Kampung for sure.
Of course, let's not forget that there are so many other cuisines represented at Hilton Singapore's Ramadhan Buffet as well!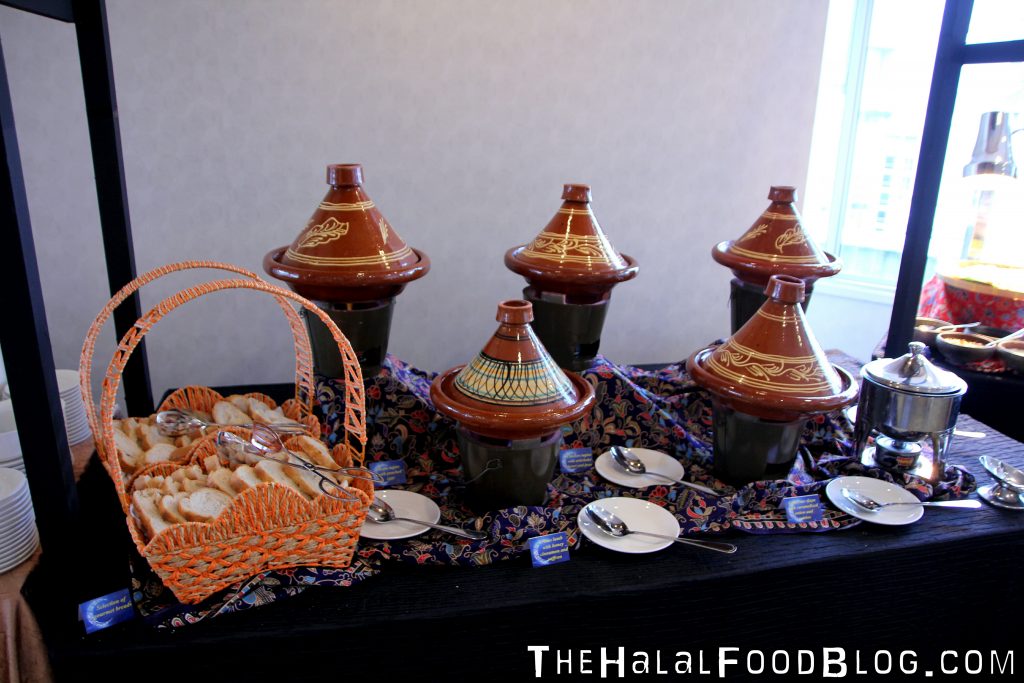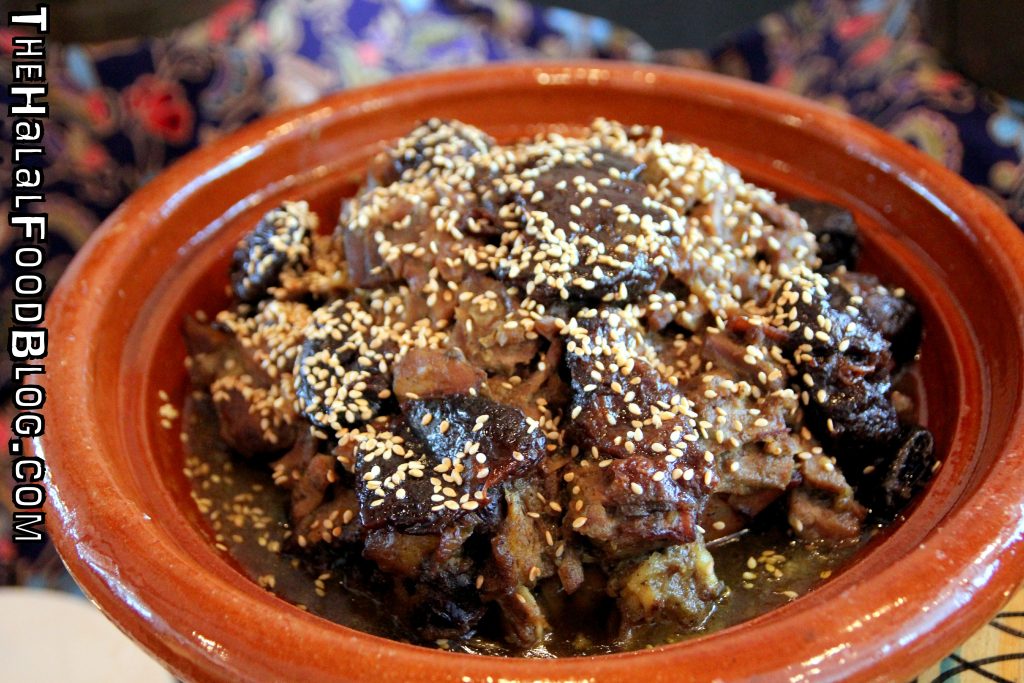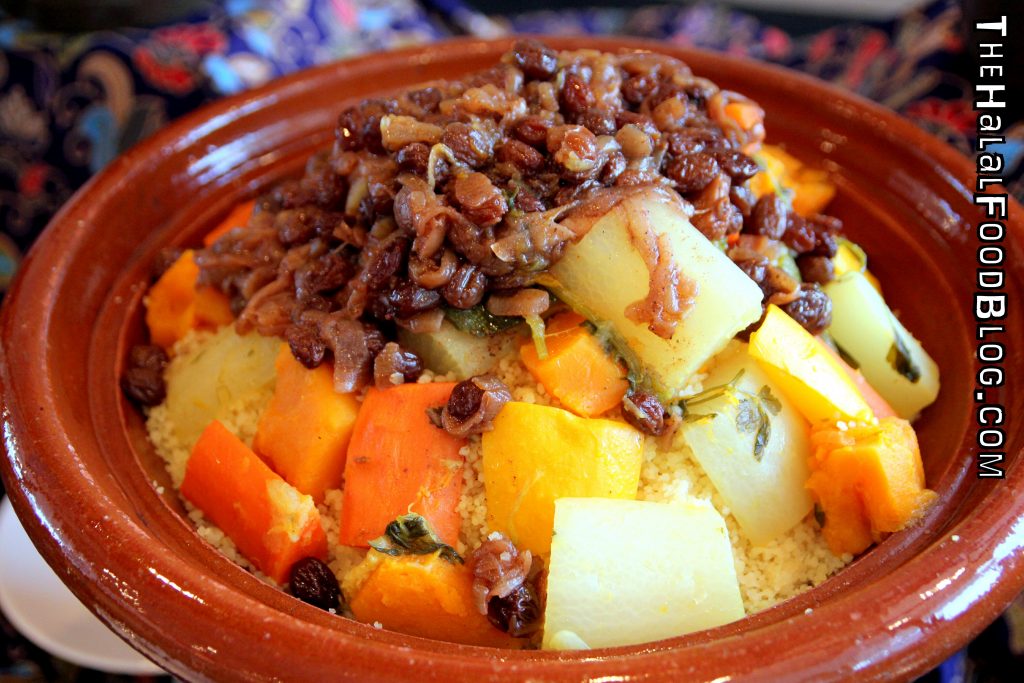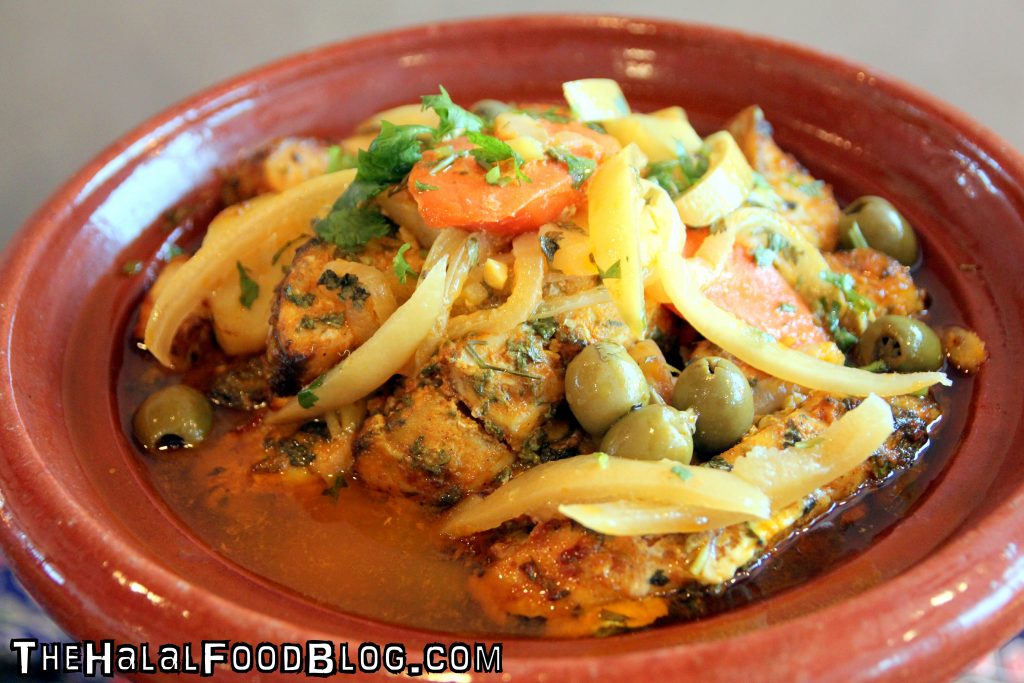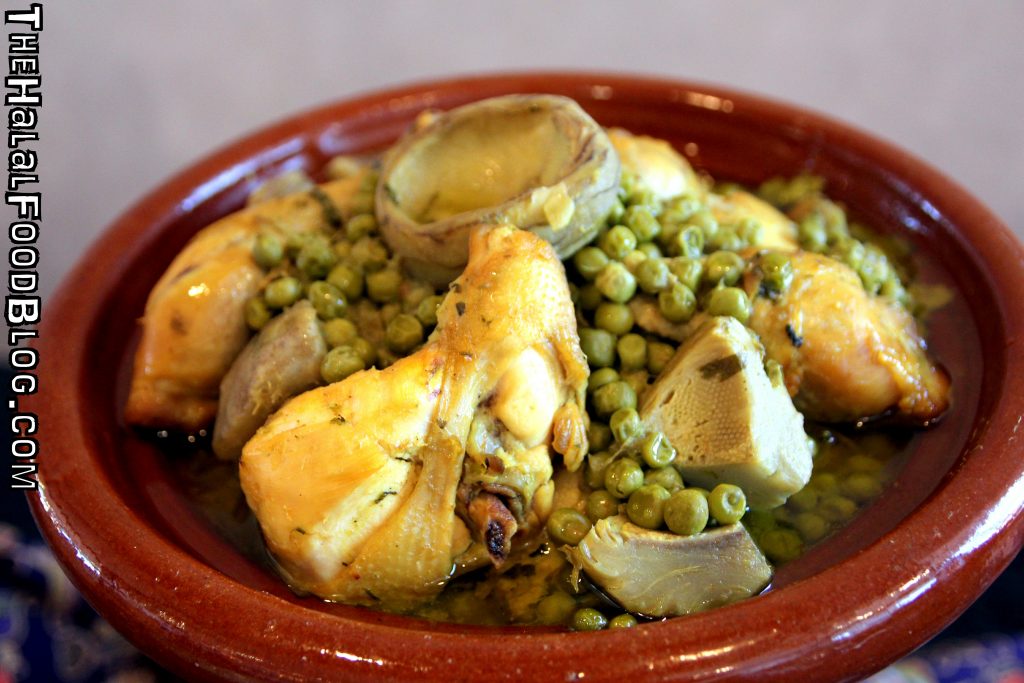 Flavours of Morocco abound with exotic dishes like Chermoula-baked Sea Bass, Kefta Tagine with Poached Eggs, Chicken Tagine with Artichoke Hearts & Peas, Atlas Lamb with Honey, Cinnamon & Saffron, Couscous Tfaya with Caramelised Onions & Raisins.
Tagine cooking always guarantees bold and interesting flavours plus really tender meats thanks to the unique cooking method. Quite a few interesting dishes that even we had never come across before! Good chance to experience new dishes on the spread at Hilton's Ramadhan Buffet!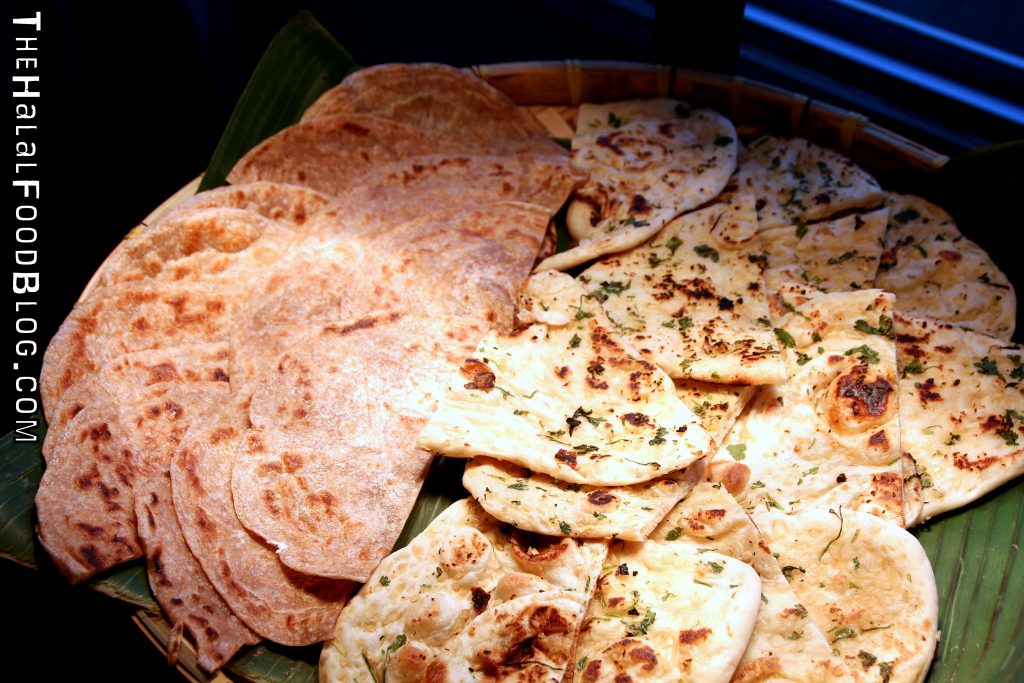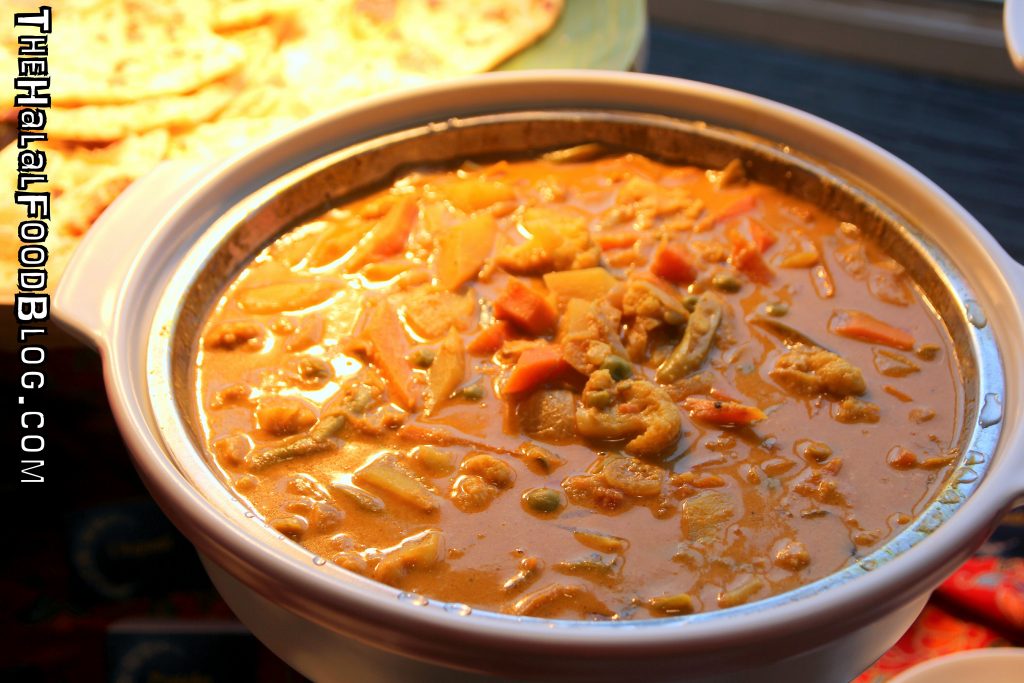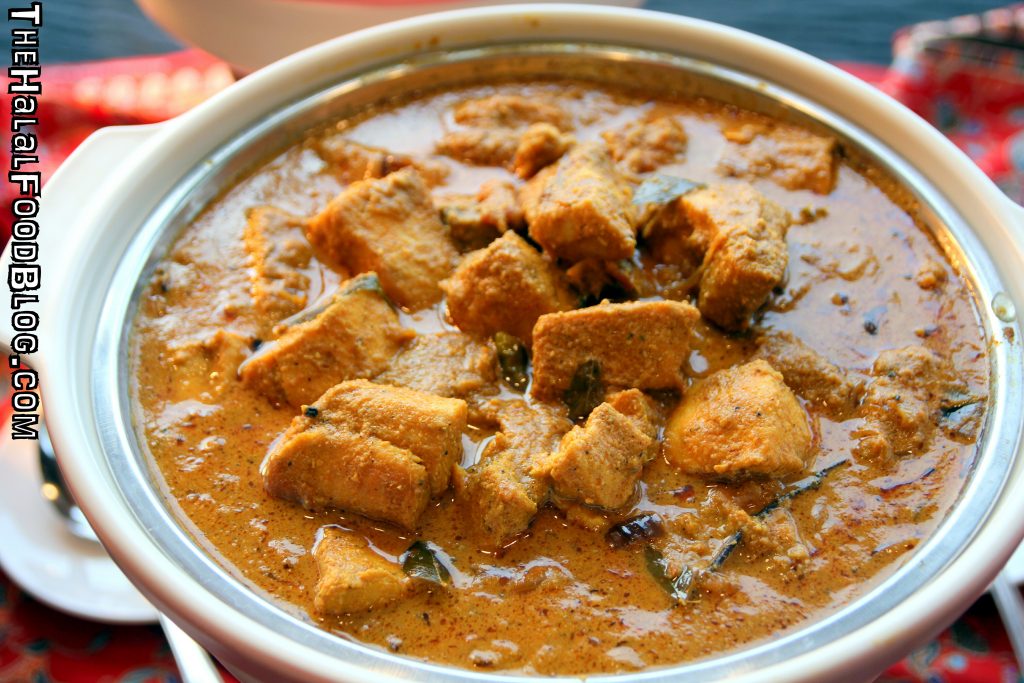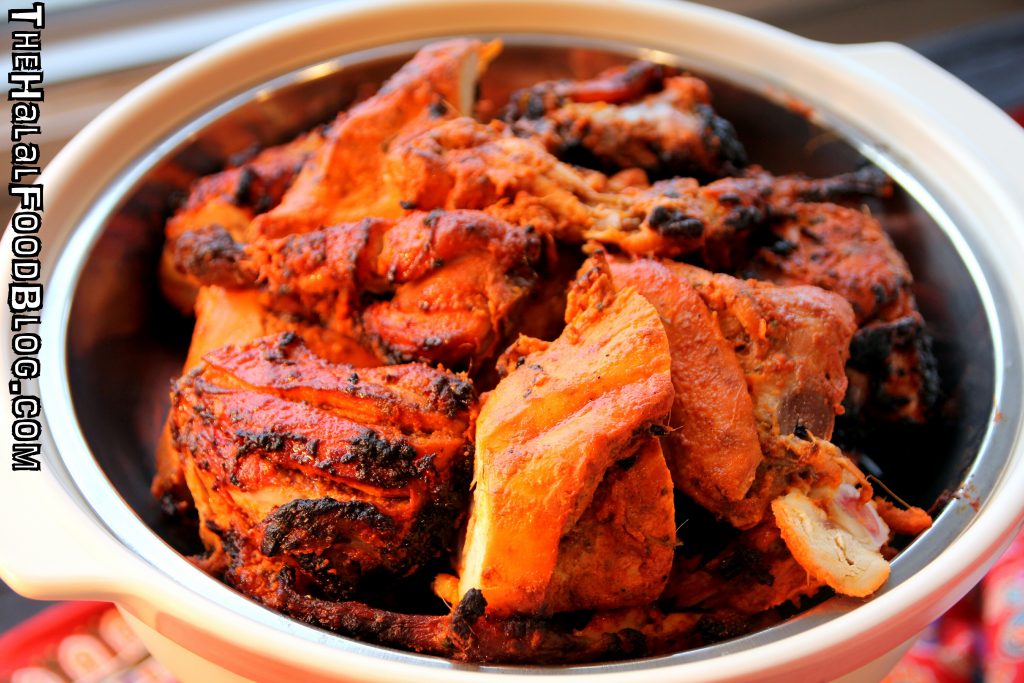 Then enjoy Indian favourites like Tandoori Chicken, Lamb Vindaloo, Vegetable Kurma, Chettinad Fish Curry, Mushroom & Green Peas Masala, Saff­ron Rice, Naan, Paratha, Chapati.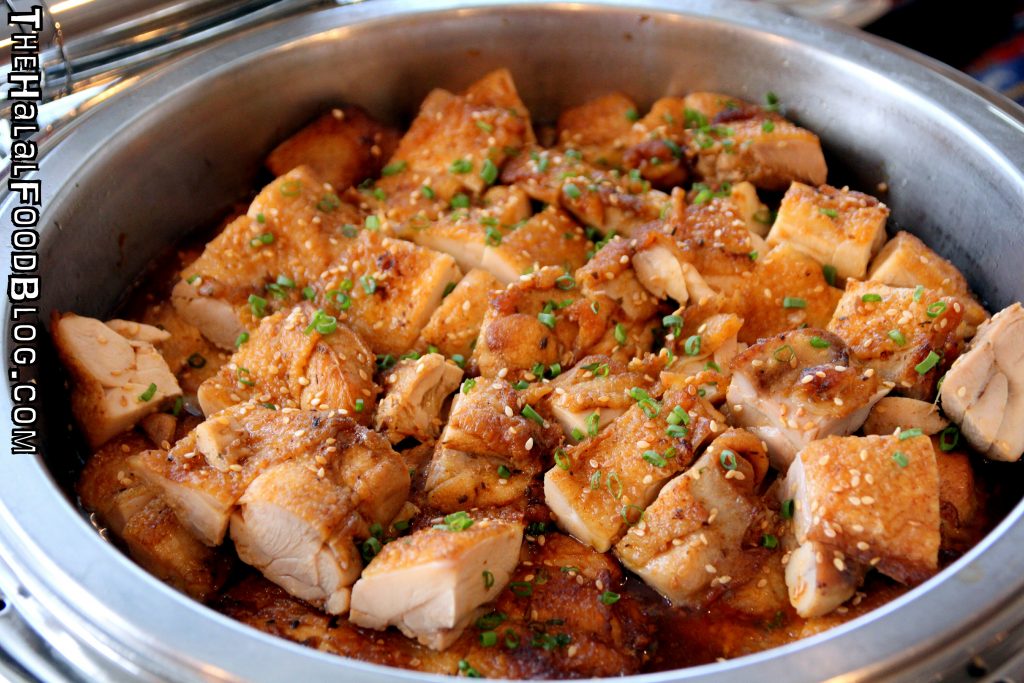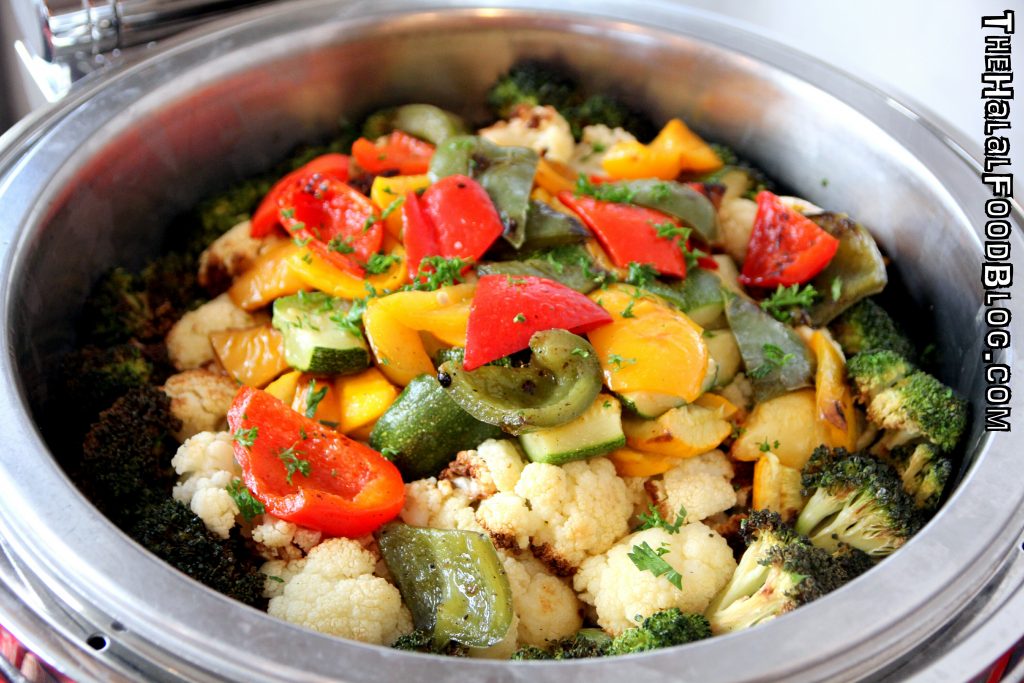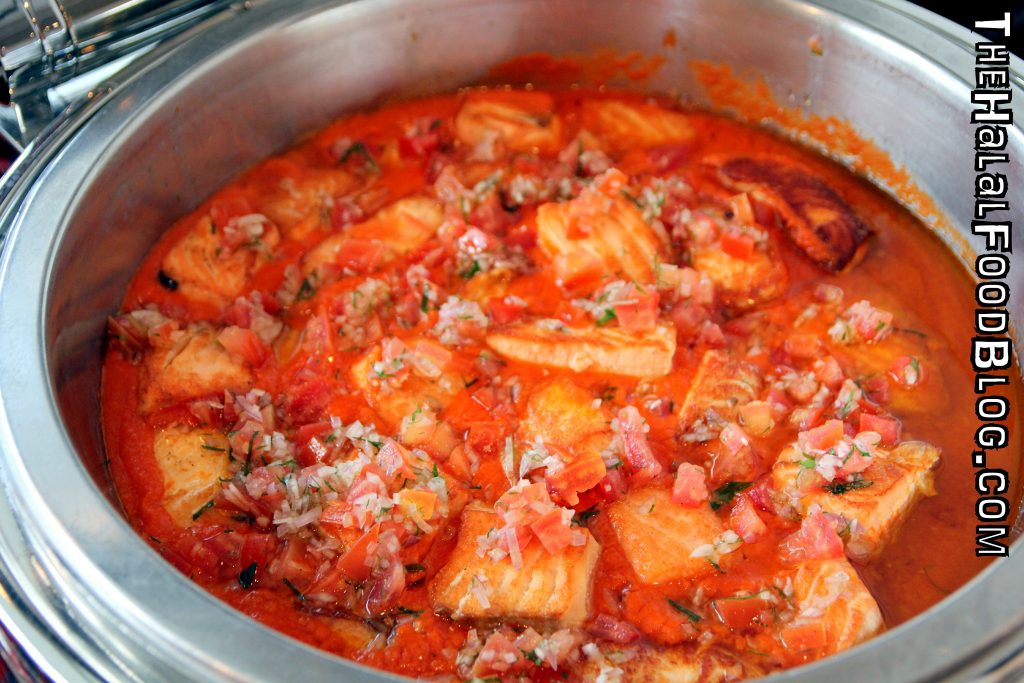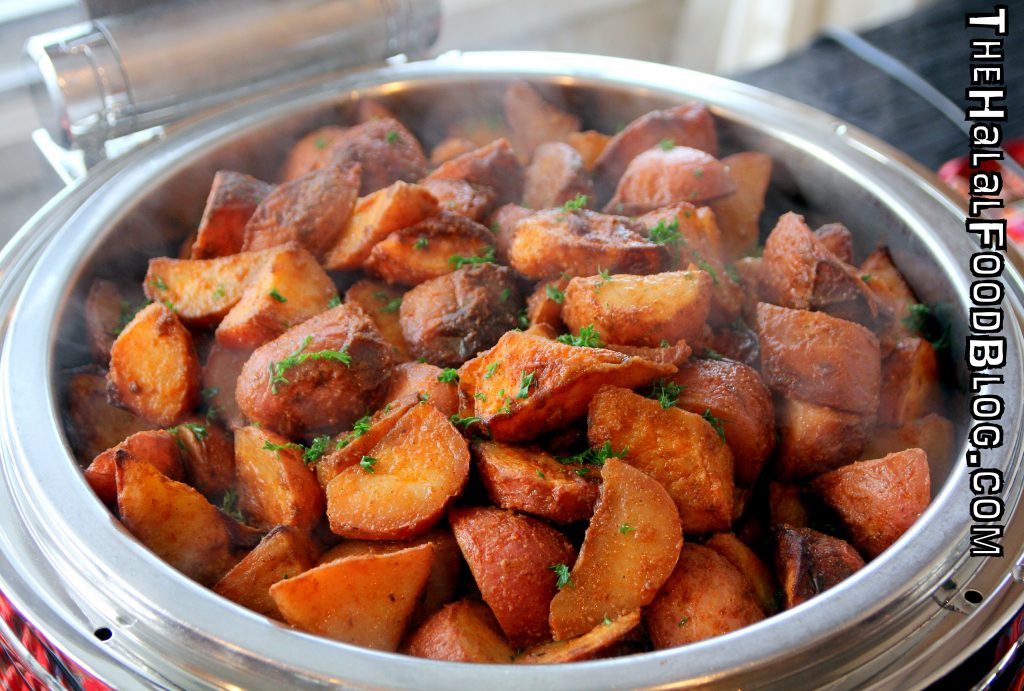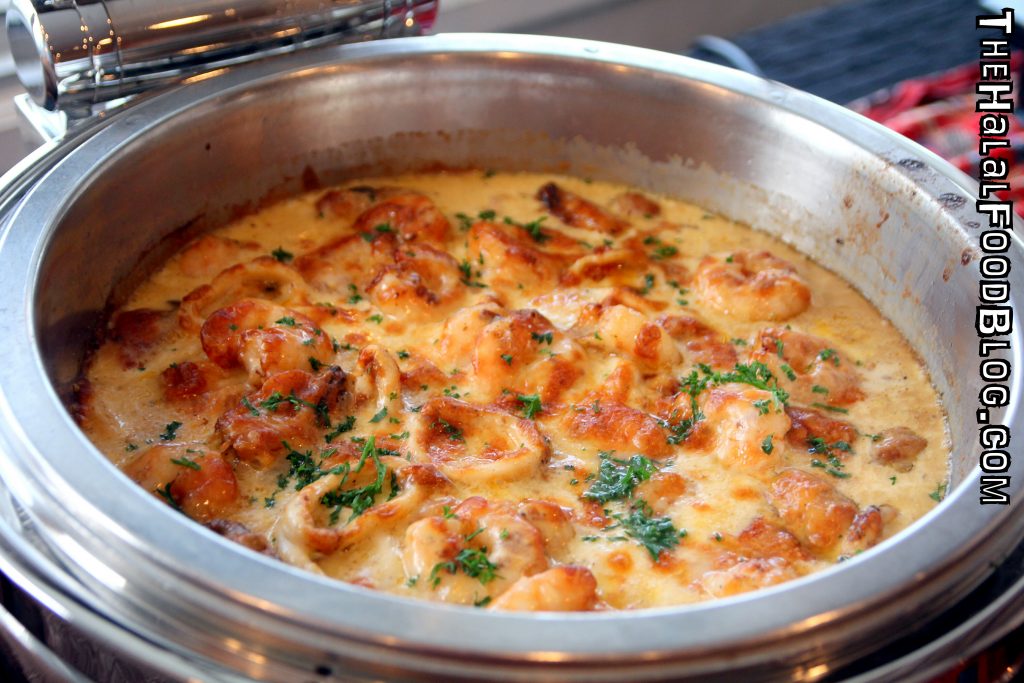 Let's not forget Western delights like Pan-Fried Salmon with Tomato Salsa, Herb-Roasted Chicken, Gratinated Seafood, Grill-Roasted Vegetables, Roasted Red Skin Potatoes too!
After all that delicious food, there's bound to be space for dessert right! After all, everyone knows that we have a 'separate stomach' reserved especially for dessert LOL
How can you possibly resist Pengat Pisang, Bubur Cha Cha, Baklava, Assorted Nyonya Kueh, Turkish Delight (one of my all-time favourites!!), Mango Pudding, Malay Festive Cookies, Mahalabia (kinda like a Milk Rice Pudding) and Red Velvet Cake.
Plus, we also get to enjoy the super famous Hilton Cheesecakes too! MUST TRY!!!
As an added bonus, check out the Ice Kacang and Cendol stations where you get to combine your favourite sweet components into some tasty desserts. Plus, there's also a Bandung Chocolate Fountain with Financier, Marshmallows, Fresh Fruits, Dried Fruits, Berries & Dates. Great for both kids and adults too!
Wash down the delicious food with delicious beverages like Air Katira, Bandung with Grass Jelly, Barley, Sugarcane Juice which are free flow for your buffet meal.
The Hilton Singapore Ramadhan Buffet will run from May 26 to June 24 2017 and is Halal-certified by Majilis Ugama Islam Singapura for the Ramadhan period. Prices are listed below and you can either call +65 6737 2233 or email sinhi.f&[email protected] to make reservations. Be sure to book early to avoid disappointment!
Here's a special offer just for readers of The Halal Food Blog!! Enjoy an additional 5% off by using the promo code – HALALFOODBLOG50 – when you make your reservation! (T&Cs apply)
This is a great chance to savour the delectable treats (as well as that amazing 24th floor view!) at Hilton Singapore! Selamat berbuka puasa!
Pricing details:
Adult:
Weekday (Mondays – Thursdays): $58++ per person
Weekend (Fridays – Sundays): $68++ per person

Child:
Weekday (Mondays – Thursdays): $29++ per child
Weekend (Fridays – Sundays): $34++ per child
Children aged 5 to 12 years old / Children below the age of 5 dine for free
Group Discount:
25% OFF with a minimum of 4 diners
30% OFF with a minimum of 6 diners
Citibank debit/credit cardmembers enjoy 15% OFF
Additional 5% off for first 50 bookings using promo code – HALALFOODBLOG50 –
Limited to 6 diners per table. Limited seats allocated for the offer per day.
Hilton Halal Pop-Up Ramadhan Buffet | 26 May to 24 June 2017
6:30pm to 10:30pm
singapore.hilton.com/restaurants
Level 24, Hilton Singapore
581 Orchard Road, Singapore 238883
All information (including prices, availability of item on menu and Halal status of establishment) are accurate at the time of posting. All photos used in this site are property of The Halal Food Blog and Hilton Singapore unless stated otherwise.