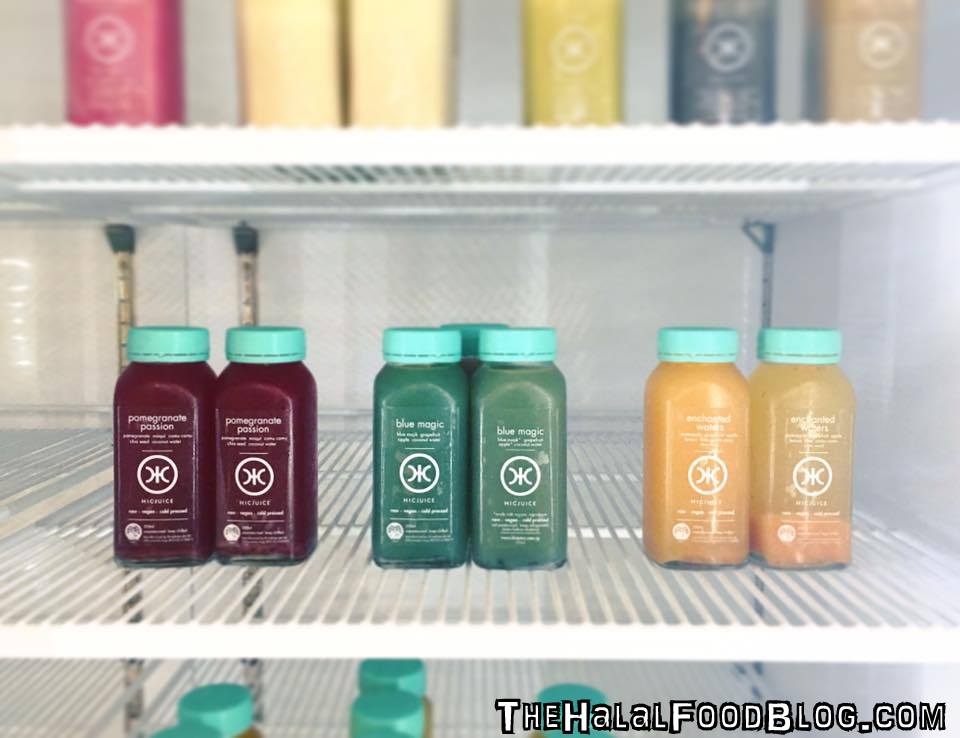 Is 2017 the year you decide to embrace a healthy lifestyle? Well, we've been saying that for years quite awhile but you have to admit – it's more convenient than ever to make that switch to healthier and more nutritional food choices than ever before.
Go back to as recently as 2 years ago and I'd say you probably could not get half of the products you can get nowadays with such ease. After all, it is the age of convenience and we are definitely spoiled for choice here in Singapore. But then again – how many healthfoods/nutrition brands do you know that make the extra efforts to get certified Halal?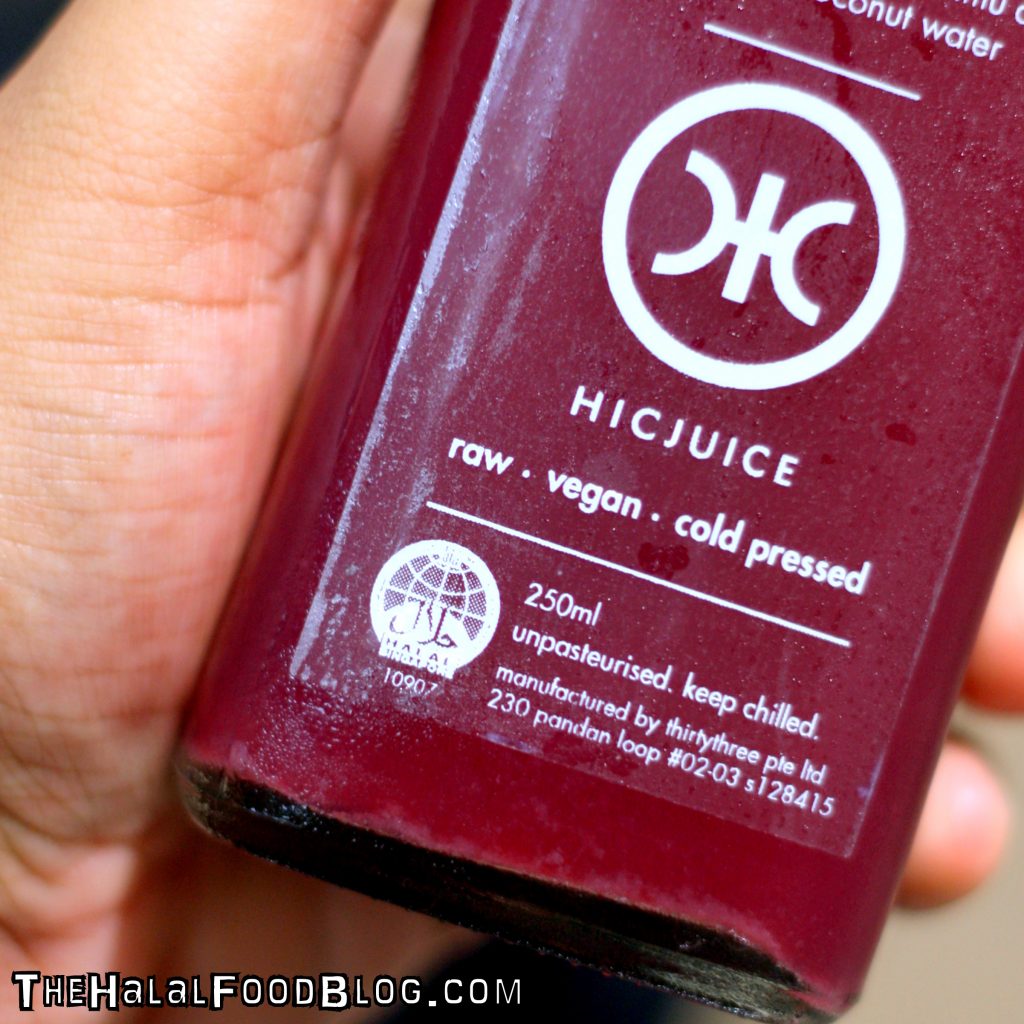 Enter HICJUICE – one of the handful of healthy lifestyle movement brands that are certified Halal.
Yes, some of us might be going "but it's just fruits and vegetables what… need Halal for what?" Well, that logic can technically be applied to a lot of stuff but nowadays, people pay attention to the process too and not just the product.
Yes, the lines are not as grey here. But we definitely appreciate the efforts to be officially certified and we're pretty sure a lot of you appreciate it too!
So, the HICJUICE line-up comprises of quite a few different things but let's start with the juices!
Raw, Organic, Vegan, Cold Pressed. Definitely sounds like it's good for you right? LOL
So the professionals at HICJUICE have come up with juice combinations to suit a number of purposes. The bottom line is that they keep it as nutritional as possible to benefit the consumer. Looking to cleanse? Detox? Slim? They've got all that and more. Plus, Cold-Pressed is apparently the way to go now because it locks in all those nutrients. HICJUICES are also raw so they don't add any sugar or preservatives. So what you see on that label is what you get!
By our count, there are about 40 different juices (and counting!) available from HICJUICE. They're categorized into different groups like 'Balance', 'Citrus', 'Energise', 'Hydrate', 'Superfoods'/'Supergreens' and 'Nut Milks'. This means you can easily get what you need for whatever your aim. Pre or post workout? Cleanse? Weight loss? Fill you up? All here.
They've got some pretty cool (and by cool, we mean punny) names for some of the juices too. Green Envy? 50 Shades of Red? 4 Carats? Heart Beet? We approve! LOL
What you might consider doing is purchasing HICJUICE to consume for a period. For example, a cleanse! You can order either a pre-determined or customized set of HICJUICE juices and follow the series through from start to finish. They have different levels from Newbies to Advanced so there's no need to be intimidated!
Something else we love is that they use proper glass bottles! That means you can re-use the bottles at home if you want or at least you can recycle them!
Our advice is to visit their website HERE to learn more and also see the full range of products they have. You can easily order online!
But if online shopping is not your thing and you want to have a bit more of a hands-on feel of what HICJUICE is all about, you can visit them!
They have locations across the island namely Suntec City, Raffles City, The Shoppes at MBS, and Millenia Walk. We just so happened to drop-in to their newest – The Cafe by HIC – located at The Centrepoint!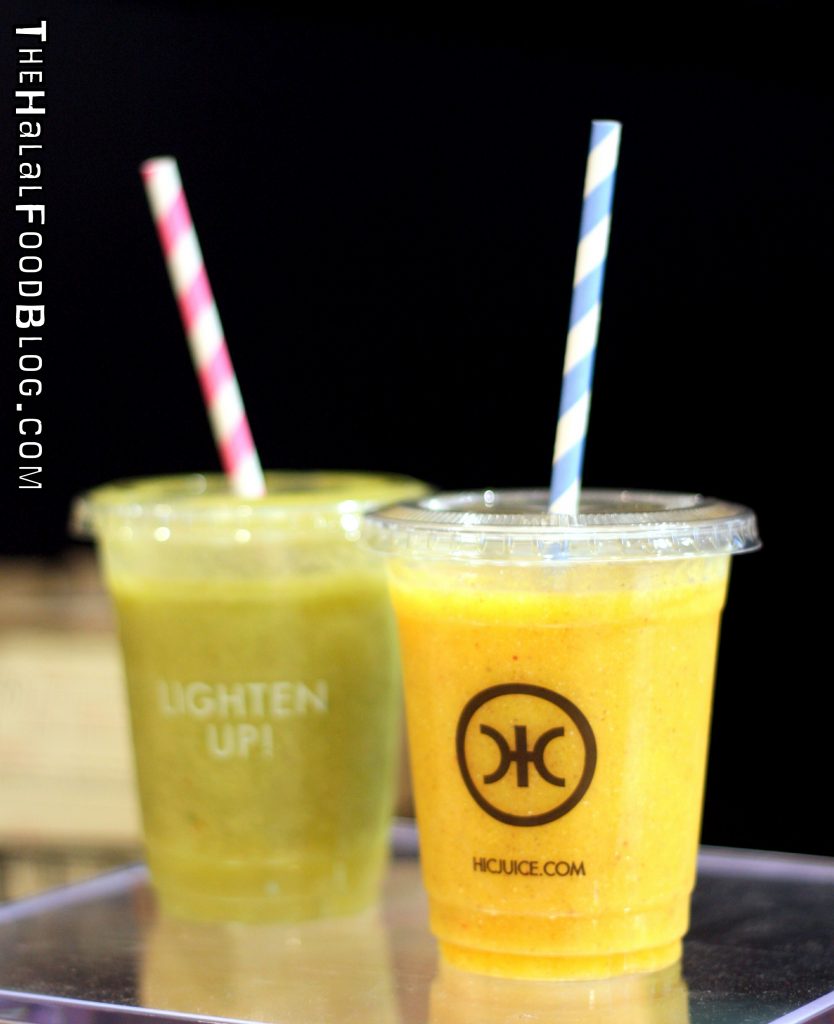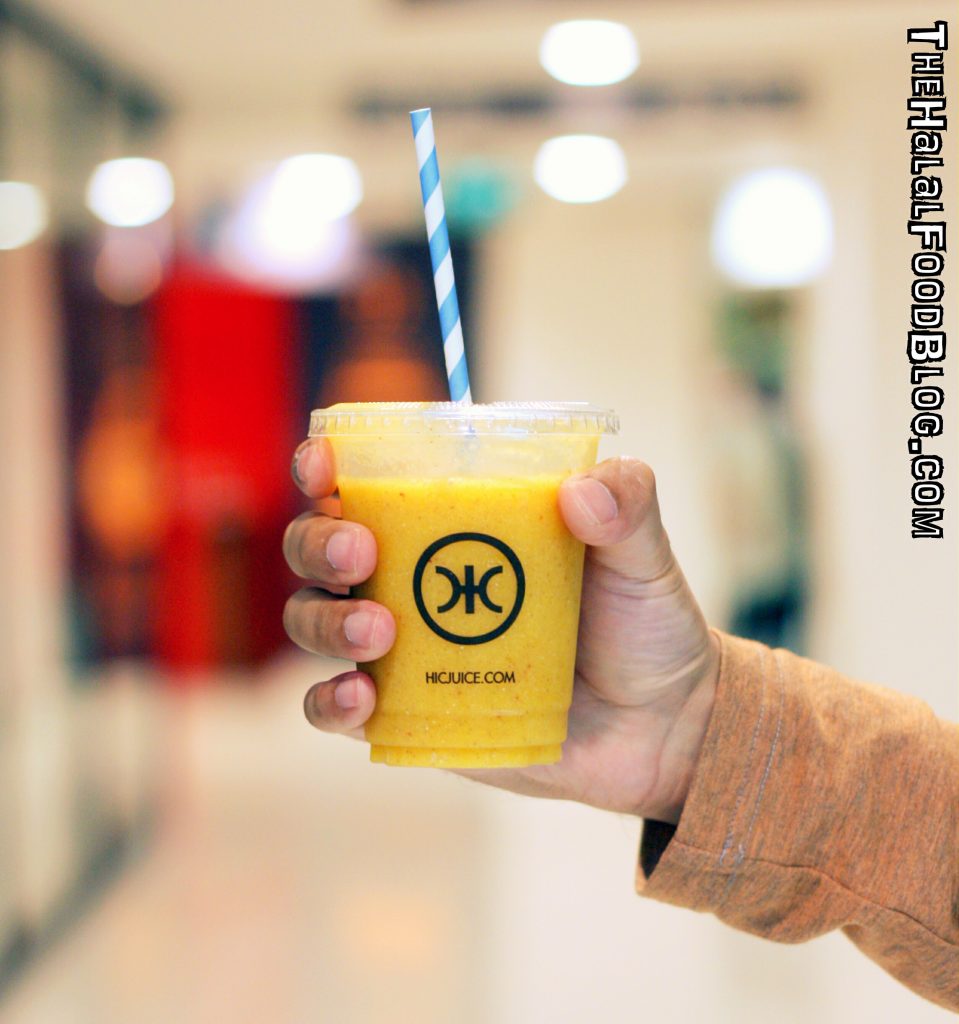 The advantage of dropping-in is that they have stuff that you can't really get online. This includes their range of smoothies that are prepared to order. They've got 5 to choose from – Acai, Golden, Popeye, Sangria and Sunrise – all of which are made up of a plethora of healthy stuff and, of course, no sugar added.
PS as you can see from the pic above, we were so excited that we sipped quite a bit of the smoothie before we started snapping pics LOL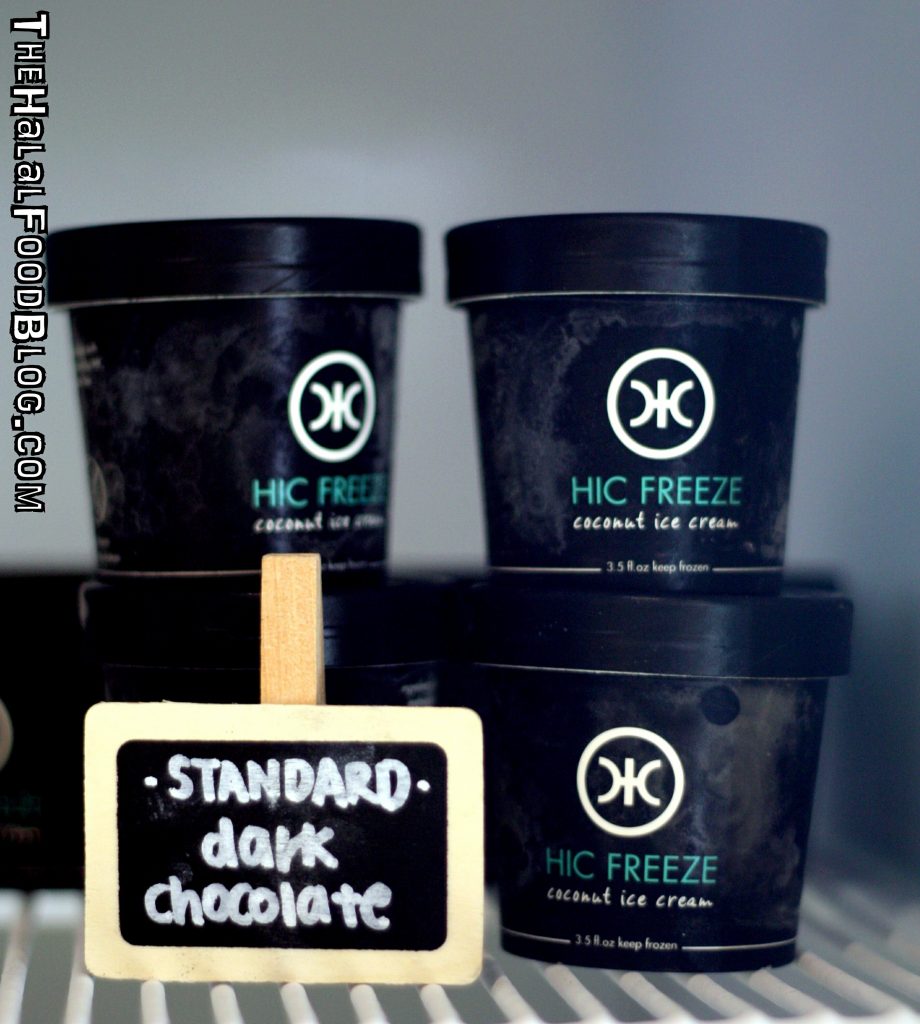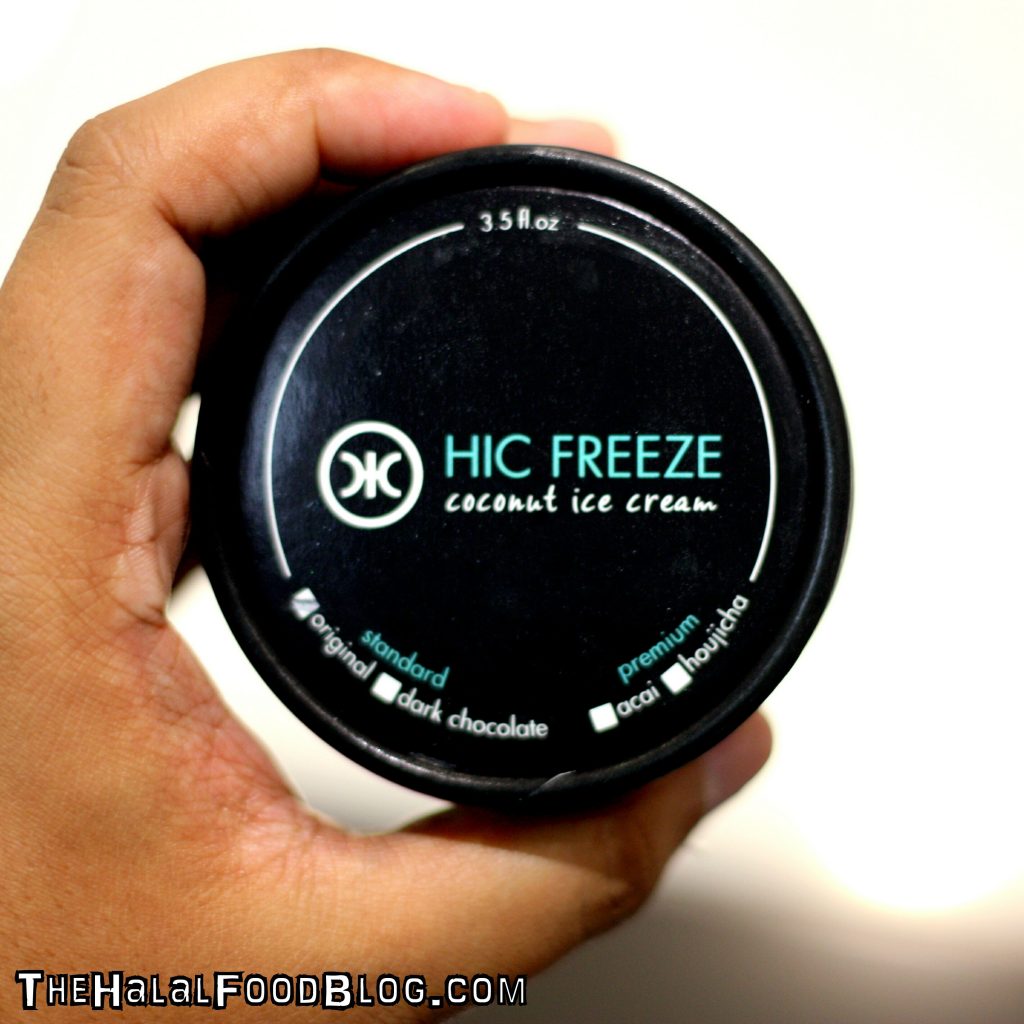 They've also got some healthy ice-cream at The Cafe by HIC too.
It's made of Coconut ice-cream so don't worry LOL they've got a few different flavours too!
And speaking of ice-cream…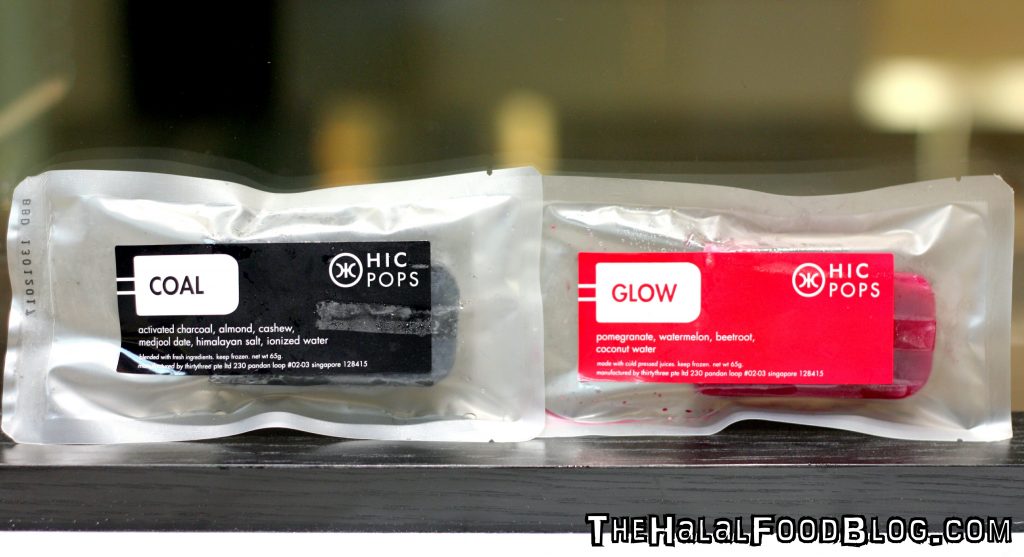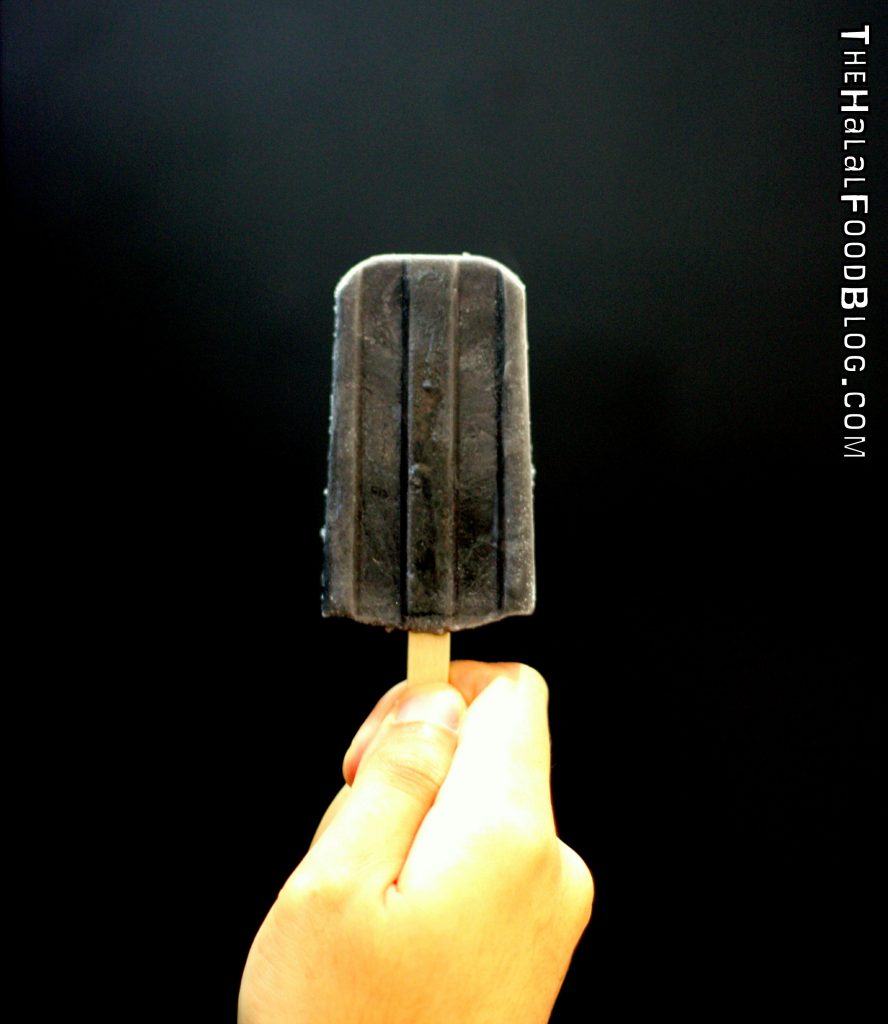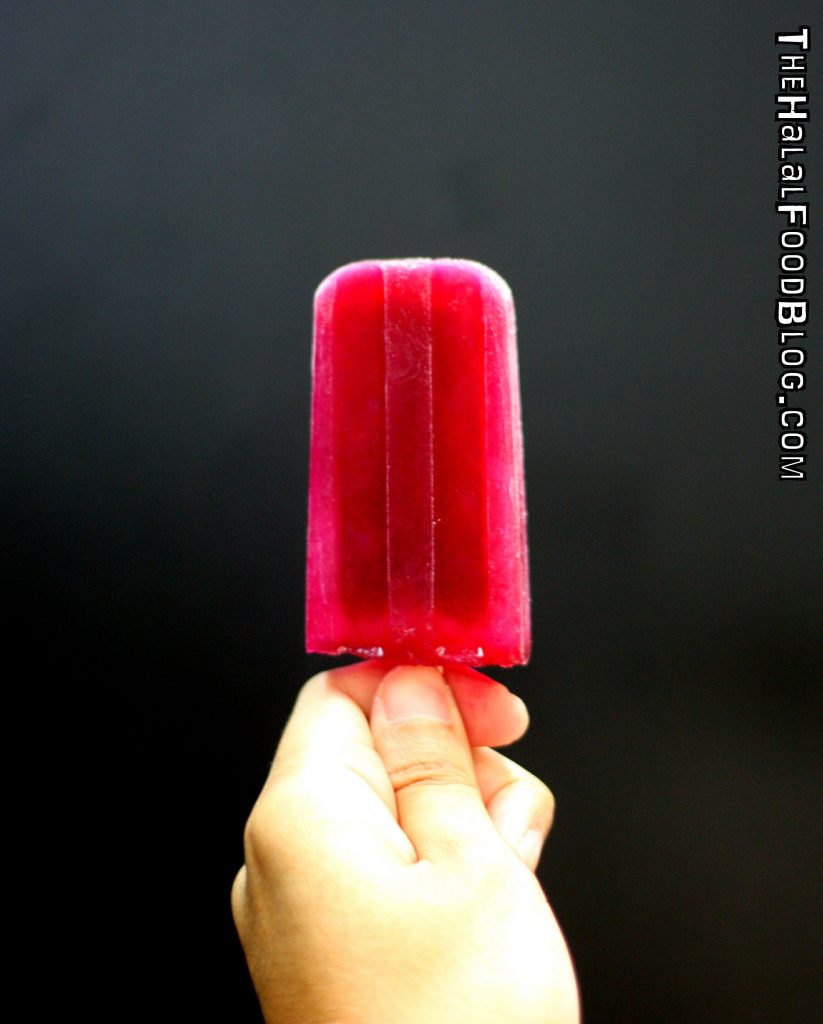 They've also got a range of popsicles at HICJUICE. Healthy popsicles of course!
Most of them are made with either Coconut Water (like the Glow HIC Pop) or Ionized Water (like the Coal HIC Pop) and ingredients like fruit juices, nuts and Himalayan salt.
Personally, I think I'll stick to the ones made of Coconut Water because at least they have a bit of natural sweetness. The Ionized Water ones are not for people who have a sweet tooth like me I'd say.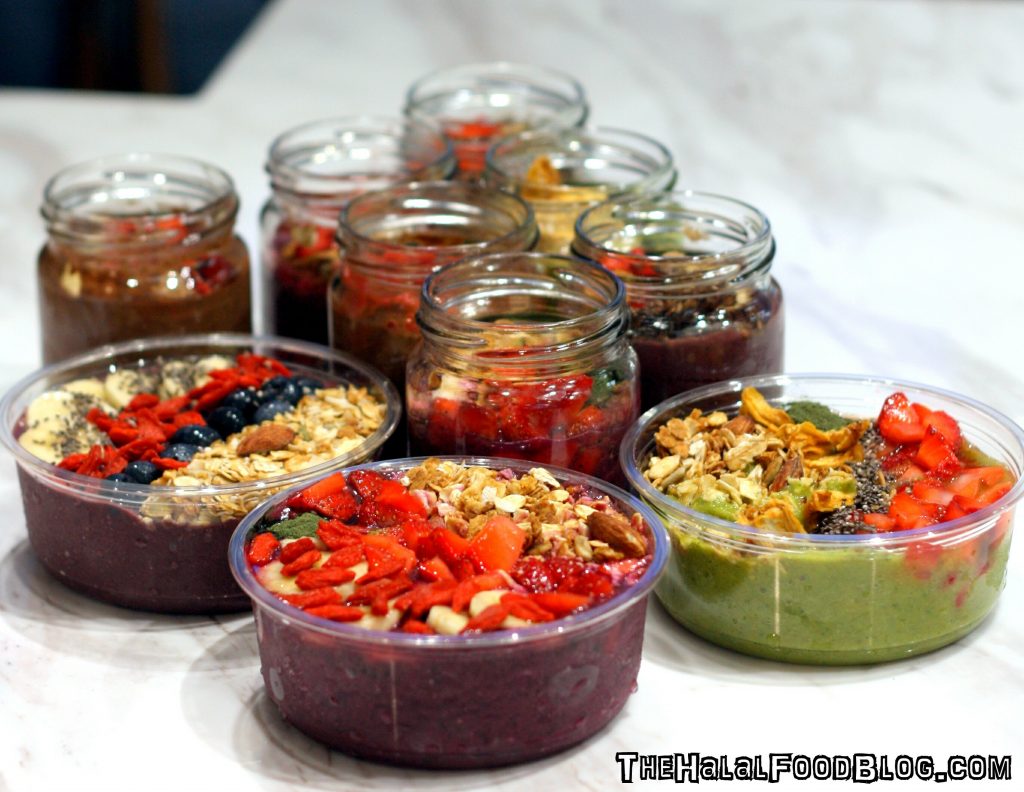 At The Cafe by HIC, you could also get yourself a nutritious Superfood Bowl. You've got the whole Superfood gang like Acai, Goji Berries, Chia Seeds, assorted fruits and nuts plus some extra stuff like alkaline or skinfood blends too.
They've got 5 to choose from on the menu – Acai Fantasy, Awesome Acai, Cacao Paradise, Green Goliath and Pitaya Wunderland.
We tried the Awesome Acai which you can see in the first 2 pics above.
It's got Acai, Banana (which gives it its primary flavour), blueberries (which give it its bluish hue), goji berries, chia seeds and coconut granola!
It actually tastes not bad lah to be honest. It's like pureed banana in my opinion plus a lot of extra healthy which I guess I would normally pile on to my bowl so I guess it's a good thing that we can go to a place that does that for us.
I also tried the Cacao Paradise because I thought it would be full of chocolatey goodness! Okay, let me be more specific… I thought it would be full of sugary goodness LOL but alas, let's not forget that we are talking about helathy superfoods here!
Yes – definitely a lot of chocolatey goodness but it's not the sweet kind we are used too. This is the real deal Cacao with some other goodies and this is meant to up your energy levels most probably before a workout!
Like I said, they actually have trained professionals who think of all these kinds of things for us. And by us, I am referring to the newbies who don't know their goji berries from their Acai but we want to start somewhere and this is a great place. For those of you who are already on the road to fitness – this is definitely something you should check out.
Head down to the HICJUICE website for a full rundown on that they are about and also what they have to offer and then head down to The Cafe by HIC to sample some of those great products! HIC Pops FTW!
The Cafe by HIC
176 Orchard Road #01-104 The Centrepoint
www.hicjuice.com
Facebook: www.facebook.com/TheCafebyHIC
Instagram: @hicjuicesg
Operating Hours:
11.00am til 9.00pm Daily
All information (including prices, availability of item on menu and Halal status of establishment) are accurate at the time of posting. All photos used in this site are property of The Halal Food Blog unless stated otherwise.