We've been getting plenty of readers telling us about a "power mee goreng" at Marine Parade. In fact, we have been hearing about this stall as far back as 2013! And every once in awhile, someone will drop us a comment or a message or an email to remind us of the mee goreng we simply had to try.
The stall's name – Hass Bawa.
And so begins the tale known as 'The Mysterious Case of the Mee Goreng'.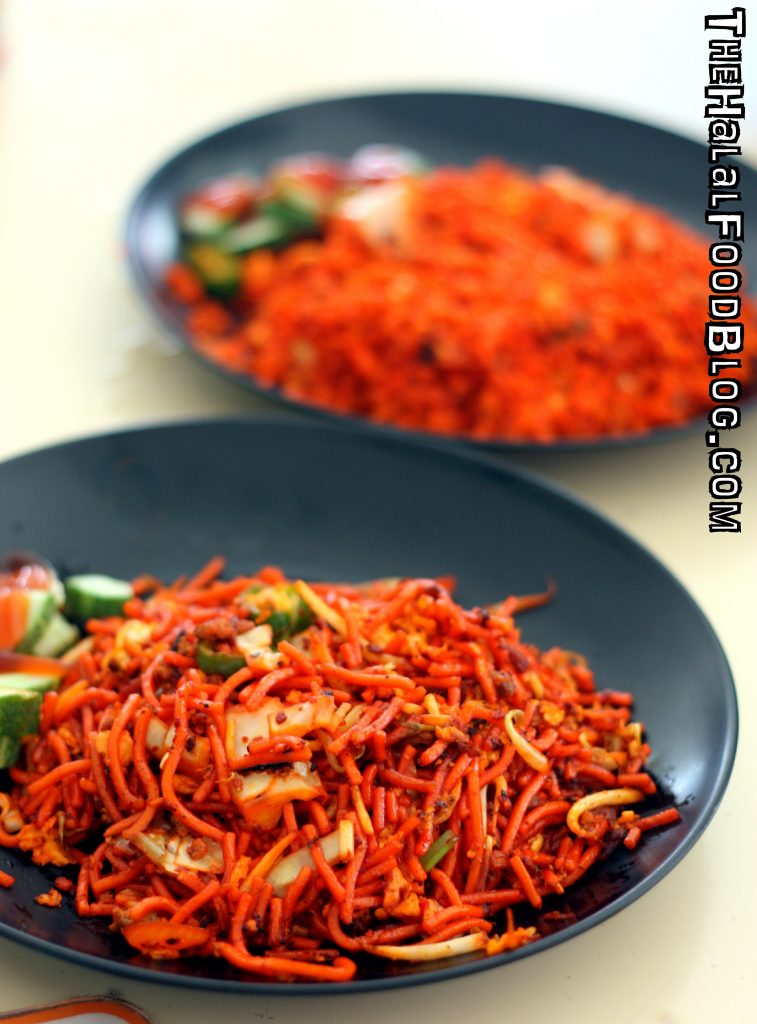 So a bit of background on Hass Bawa to start with…
So the original owner was the late Mr Abdul Latiff Mohammed Kassim who started selling Mee Goreng a long time ago. It was sold out of a pushcart until the late 70s where the stall in Marine Parade was set up and they have been in that area since then. Since 1978 til now… that's just 2 years shy of 40 years by my count!
Based on the recommendations give by our beloved readers, it would seem that Hass Bawa stall is a bit of a legend in Marine Parade when it comes to Mee Goreng. In fact, they were even nominated in the Singapore Hawker Masters contest in 2014.
We finally found ourselves in the area and so it was time to finally try this famous Mee Goreng.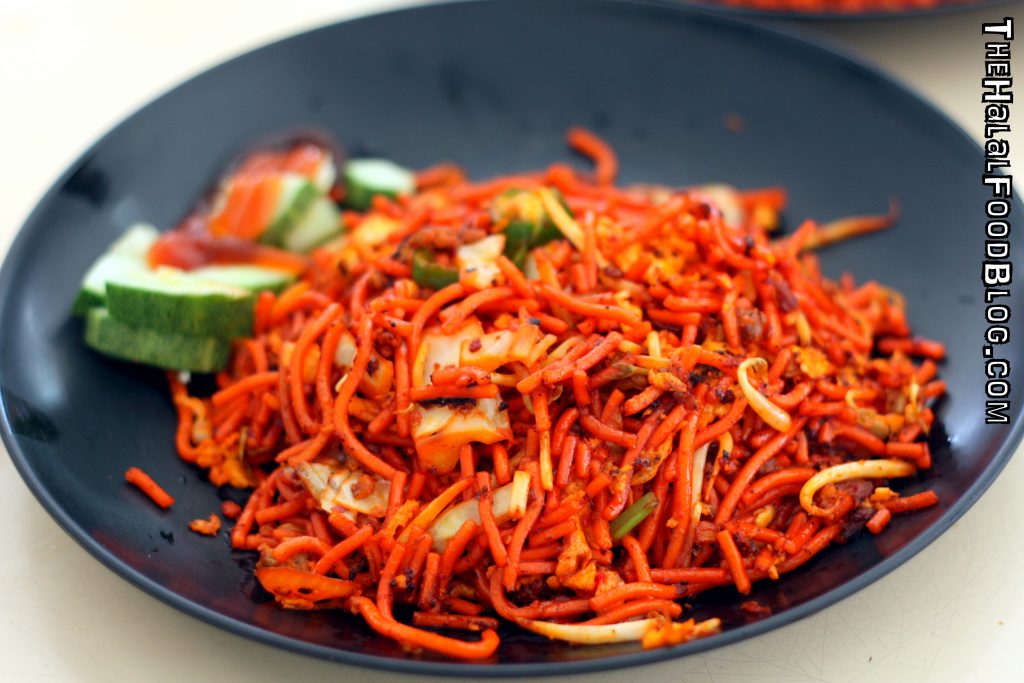 First up was definitely going to be the Mee Goreng.
And I have to say that it was not as impressive as we thought it would be…
The dish was actually very bland. For some reason, it was just missing that kick and with each mouthful, we were starting to wonder what all the hype was about… Did we get the wrong stall? No leh, the name is correct what…
Just to quantify, our benchmark for Mee Goreng is K.S. Seeni Mohamed stall which used to be at Ayer Rajah Food Centre (but has since seemed to have disappeared) at the top of our list and Saffron being a close second. Consistently sedap so far.
Unfortunately this was not quite doing it for us…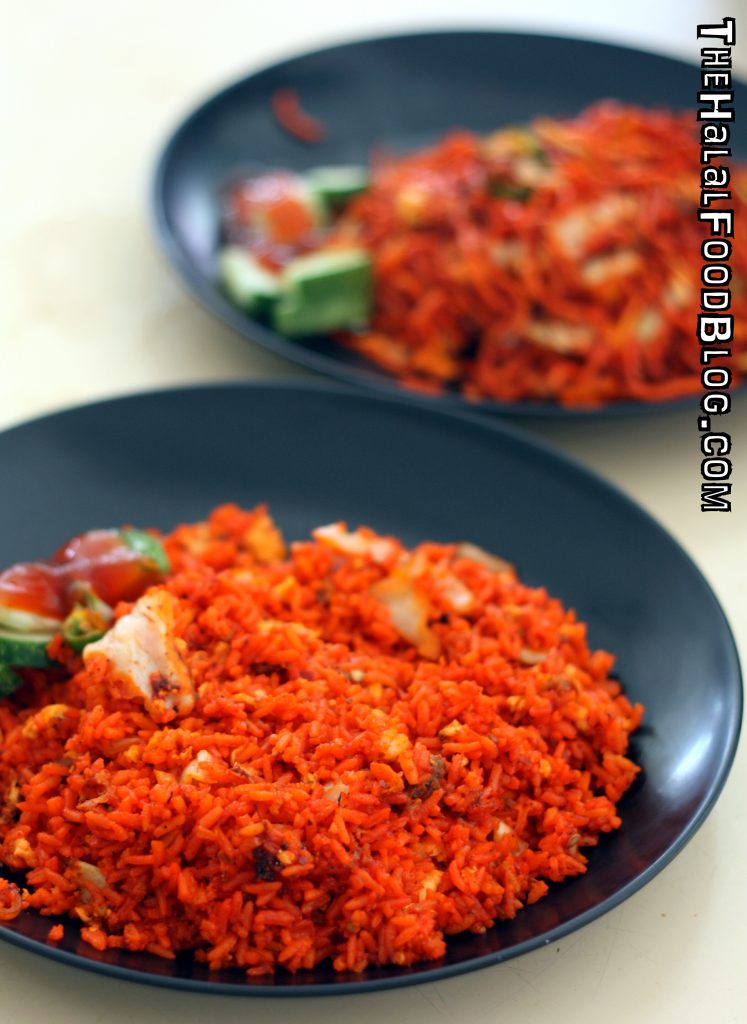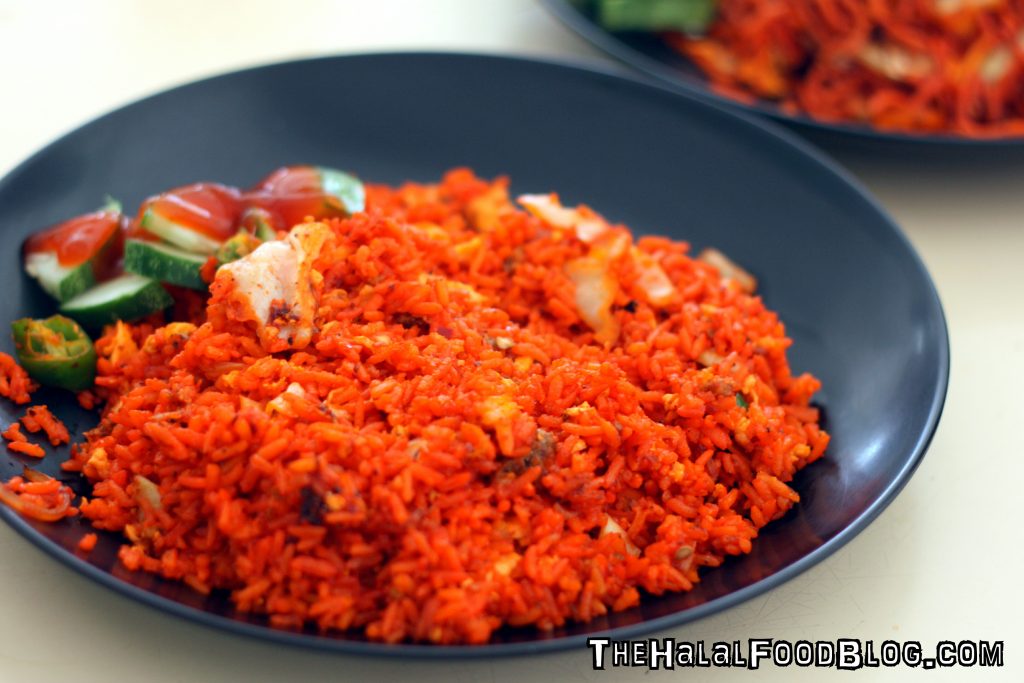 We also decided to try the Nasi Goreng for good measure and it was actually worse than the Mee Goreng 😐
This one was also bland which was super surprising (and frustrating). We're thinking to ourselves "How can it be bland??". And on top of that, the rice had a weird texture like half-wet and half-dry if that makes any sense at all.
I actually thought for the price of $3.50 that there'd be quite a fair serving of daging in the Mee Goreng and the Nasi Goreng but kinda lacking in that department too.
So far, our visit to Hass Bawa was not going as planned… Could it be another case of we came on the wrong day?
Well, there's one way to find out – come again another day! Which is literally what we did! LOL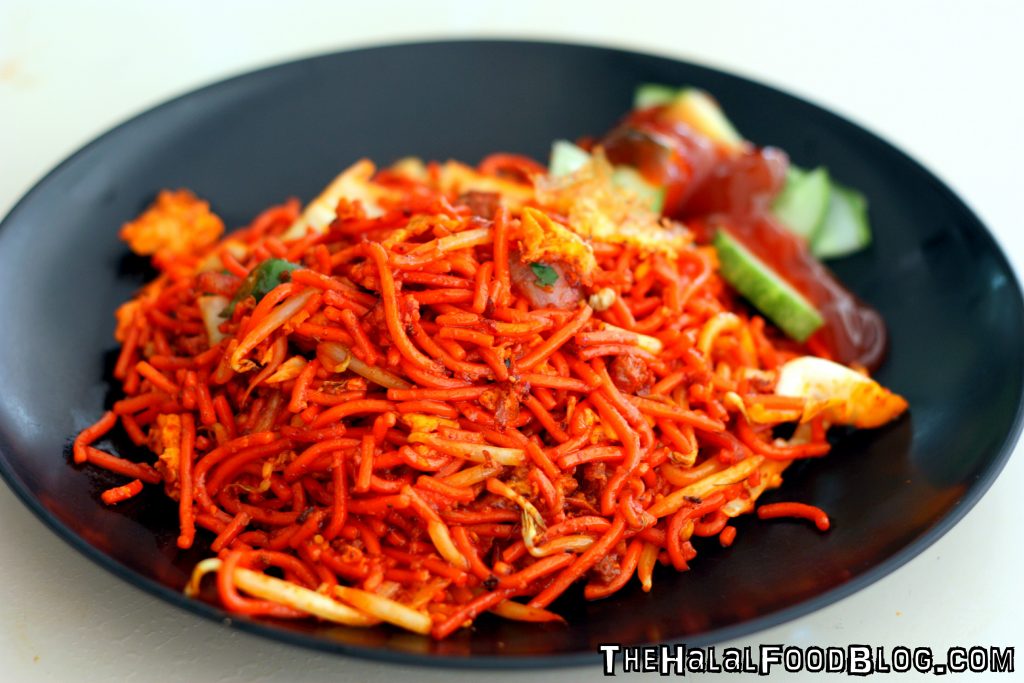 Our first visit was a Thursday afternoon and so we visited again the following Monday.
On top of that, we went early so we were literally the first customers of the day as soon as the guy opened! And yes, it was the same guy on Monday as it was on Thursday who was goreng-ing our mee.
This time, I ordered 'goreng basah' on the suggestion of some of our readers to confirm if there would be any difference…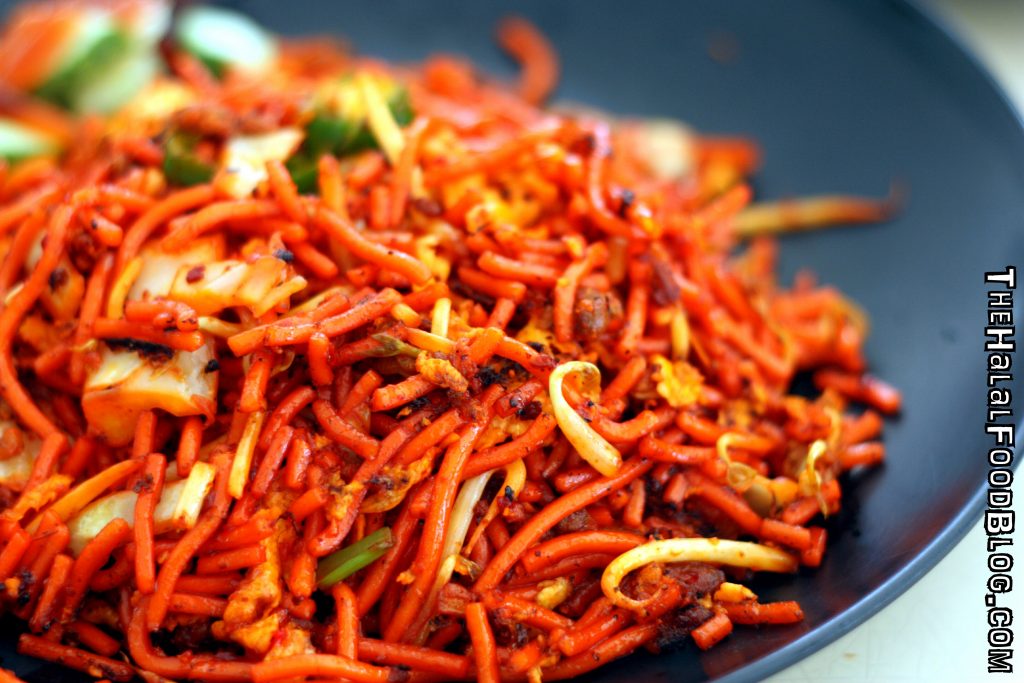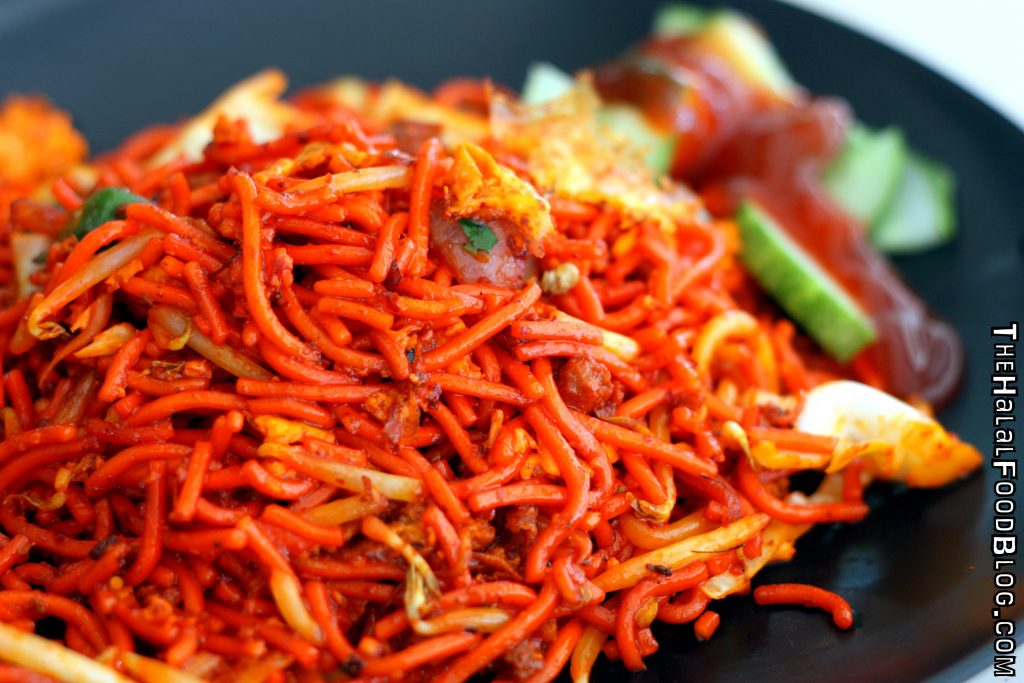 So you can see that the 2nd visit was indeed more 'basah' than the 1st visit (although it could have been MORE basah to be honest) but unfortunately it did not improve much in the taste department.
Yes, there was a bit more improvement in the 2nd visit and I found it was not as bland as the 1st visit a few days ago but I was still expecting much more from a stall with a reputation like Hass Bawa.
Must be our super bad luck to be disappointed 2 visits in a row?
Adam's Rating:
Mee Goreng 2/5 — Nasi Goreng 0.5/5
Azlan's Rating:
Mee Goreng 1/5 — Nasi Goreng 0.5/5
Not too sure what happened with this one to be honest. Not to say that we won't be back again but I guess it might take awhile. When we posted on our IG during our first visit, a lot of readers were still raving about Hass Bawa but it seems like it was experiences based on the 1980s and 1990s. But I guess with the Singapore Hawker Masters contest nomination in 2014, you'd expect them to still be as good as people say they are right?
Well, I guess we'll just have to wait and see when we next visit…
And thus ends the tale… 'The Mysterious Case of the Mee Goreng'…
Blk 84 Marine Parade Central #01-150
Marine Parade Central Market and Food Centre
Operating Hours:
12.00pm til 9.30pm Daily
Closed on Wednesday
All information (including prices, availability of item on menu and Halal status of establishment) are accurate at the time of posting. All photos used in this site are property of The Halal Food Blog unless stated otherwise.