I loooooove Sliced Fish Soup but to be honest it's not an easy thing to find nowadays. And even if you do find it, there's always a chance that it's gonna suck big time am I right or am I right? You know I'm right.
I remember one of the best used to be at the Banquet at Raffles Hospital in Bugis (the Ban Mian also power) but that stall is long gone along with the whole food court actually. And one of the worst was actually at Asli Village and it had one of the most fishiest fishy hamching to the max taste of all time. But that stall is long gone too.
Well, some of our readers have recommended quite a few stalls with some pretty power Sliced Fish Soup but unfortunately most of them are pretty far away from the East side! LOL
So I guess it was my luck when I chanced upon this stall when I was out for lunch in Tampines one day.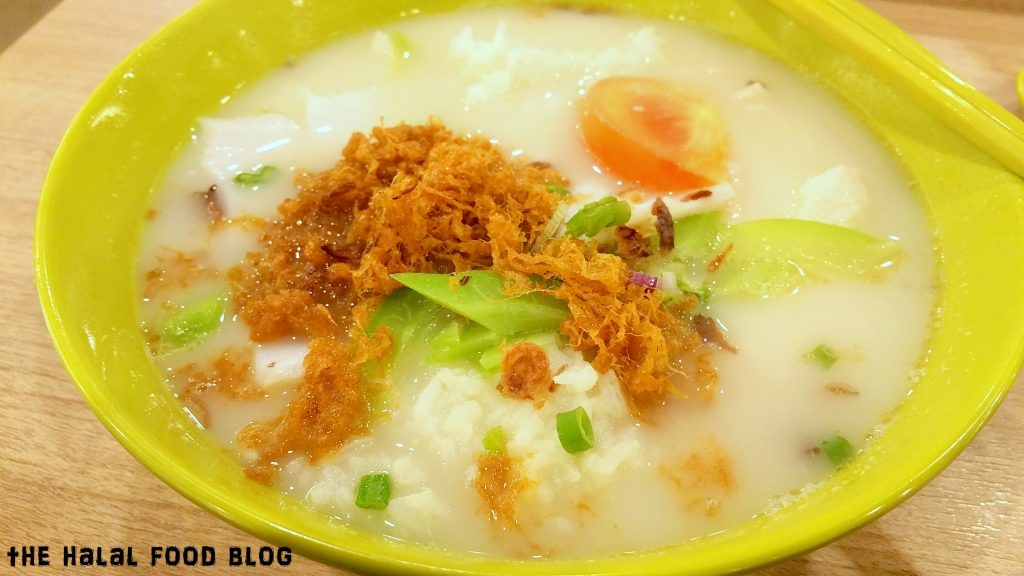 Yeah I normally go for the porridge instead of the noodles for my Sliced Fish Soup and I almost always add milk when it's available. But please note that when they say porridge, they're not taking about like congee or 'bubur' but rather just rice in the soup. And that's still a pretty hearty meal let me assure you.
This was actually the first time I saw fried egg floss as a topping with my fish soup. Very unique and anything fried and/or flossy is always welcome for me!
The soup was very tasty and I in fact finished off the whole bowl right down to as much soup as I could scoop out. Even better with the chilli padi and soy sauce combo.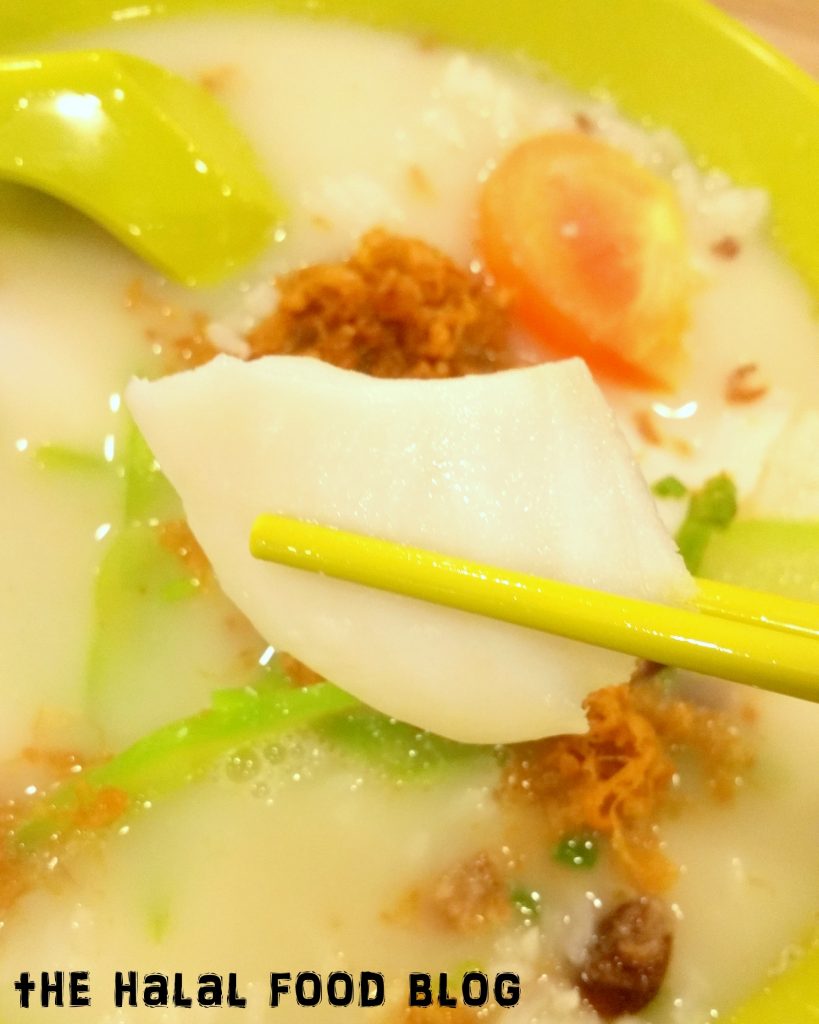 Not sure what fish they used but it's not bad. Very firm and no fishy taste to be found at all. I was actually pretty worried when I didn't see any skin at all on the fish slices (because there's almost always some skin right?) but thankfully this had no bearing at all and I repeat – no fishy hamching taste to be detected at all!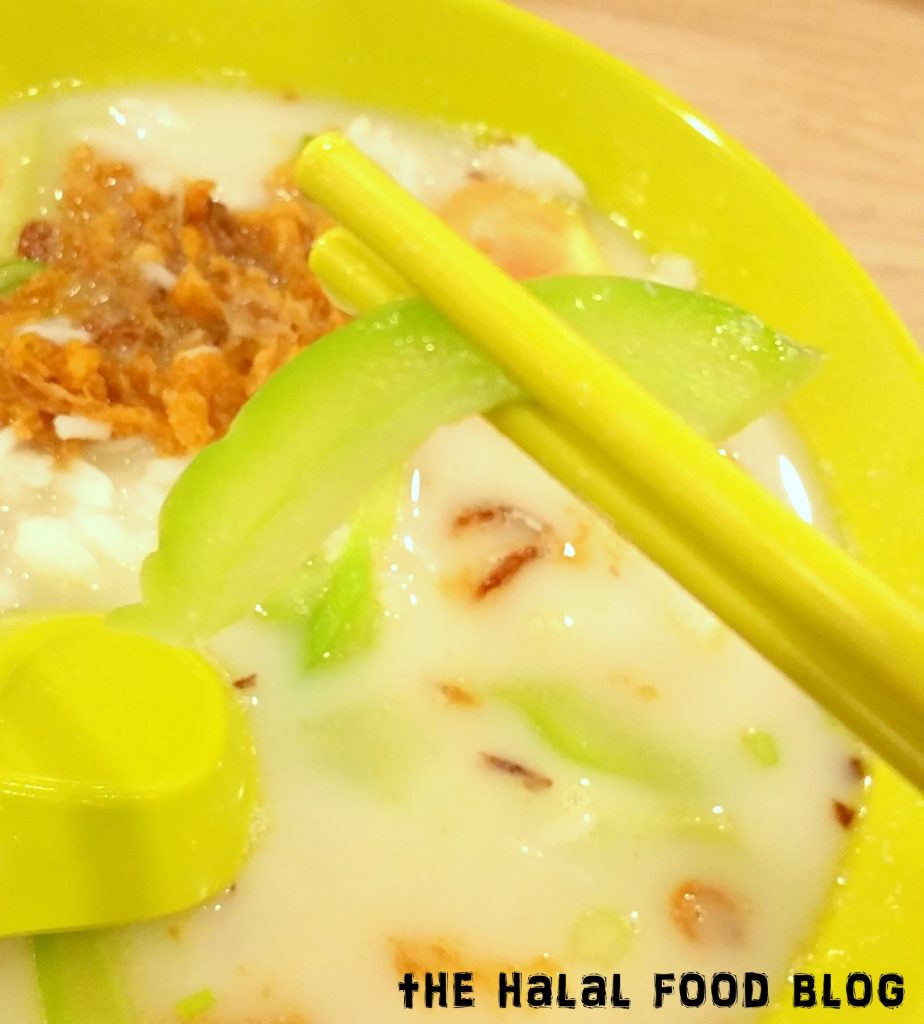 Don't ask me what on earth possessed me to order the fish soup that had Bittergourd in it. It was not a mistake. It was intentional. And it is also very weird because I don't particularly care for it. Normally when it's cooked at home I'll give it a pass (dear Mum seems to be the only one who enjoys it) so it's really a surprise (even to myself) that I ordered this.
Well, yeah it's bitter but this is not transferred to the soup or anything like that. You'll taste the Bittergourd only when you bite into it. And supposedly it's supposed to be good for your health or something like that right?
Adam's Verdict:
Bittergourd Sliced Fish Porridge 3.5/5
I quite enjoyed this dish (or was it because I was actually quite hungry?). It was tasty and I'm glad I know where to find a decent bowl of Sliced Fish Soup in the East if I ever need a fix.
They of course have the whole list for you including Fried Fish, Fried Fish Head, Sliced Salmon and they come with noodles and even in a steamboat if you prefer. Worth checking out!!
Food Junction @ Century Square
#03-20/29

Tel: 6781 3114

Operating Hours:
10.30am til 9.30pm Daily

All information (including prices, availability of item on menu and Halal status of establishment) are accurate at the time of posting. All photos used in this site are property of The Halal Food Blog unless stated otherwise.