Ever since it opened at East Village in Simpang Bedok, we'd actually made plans to drop by and try out the dishes at GreaThai for the longest time. But as usual, this comes to that and by the time we were finally going to visit, GreaThai actually opened their 2nd outlet in River Valley!
So we decided to check out the new place and, at the same time, new dishes on the menu too!
And of course, a good way to start is always with some appetizers!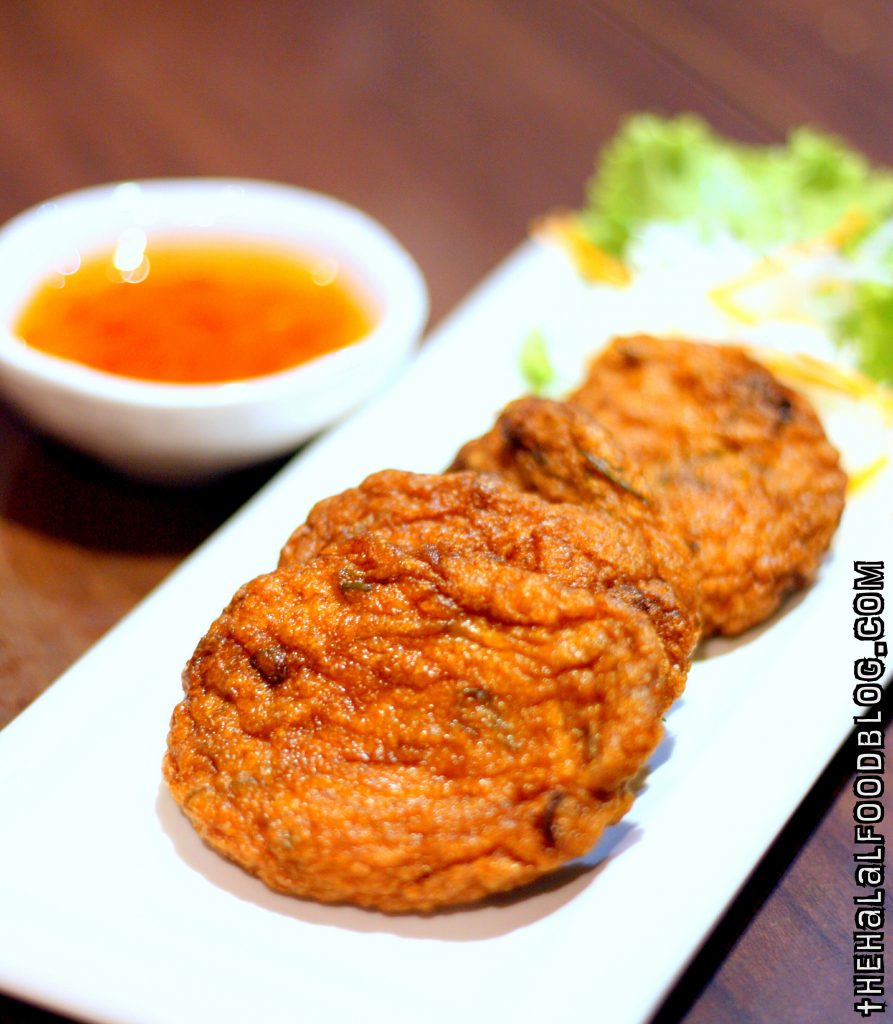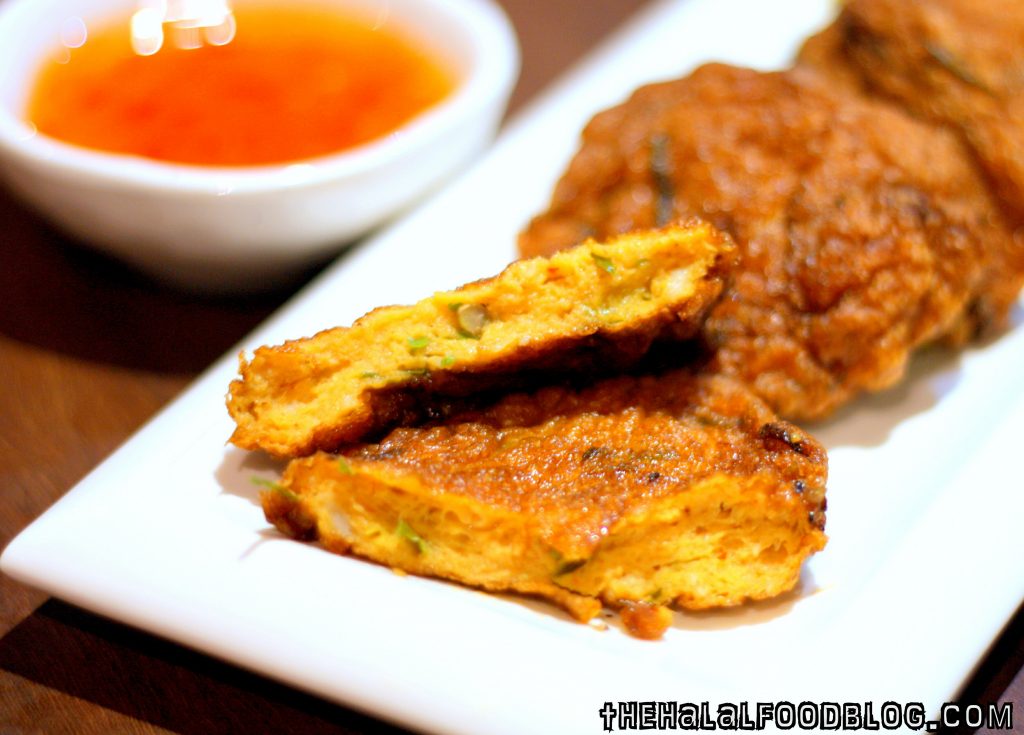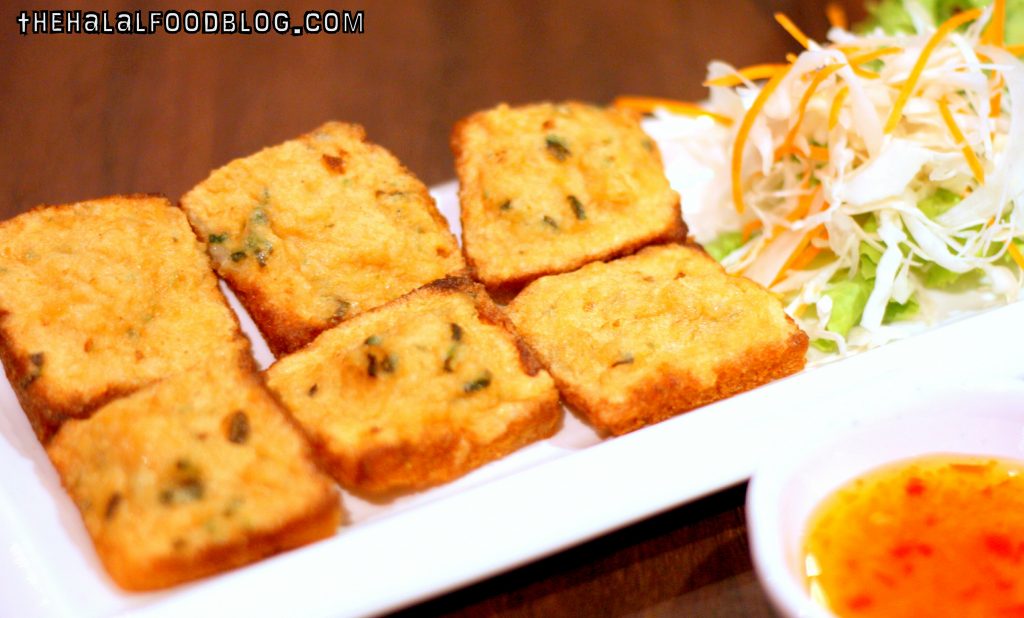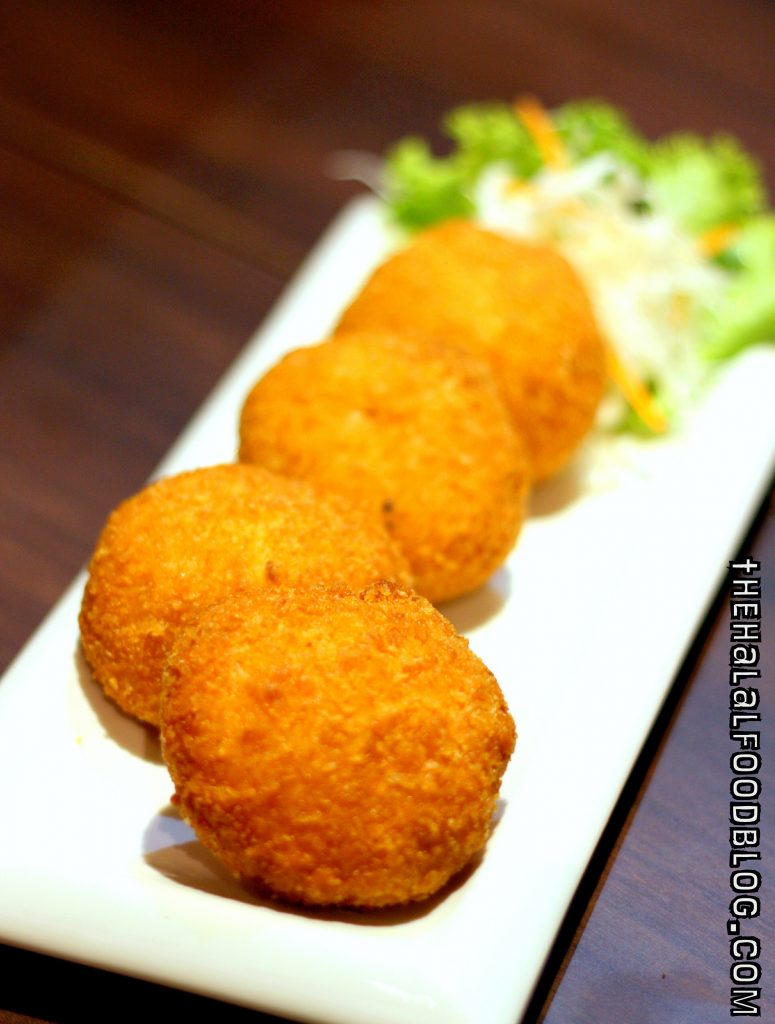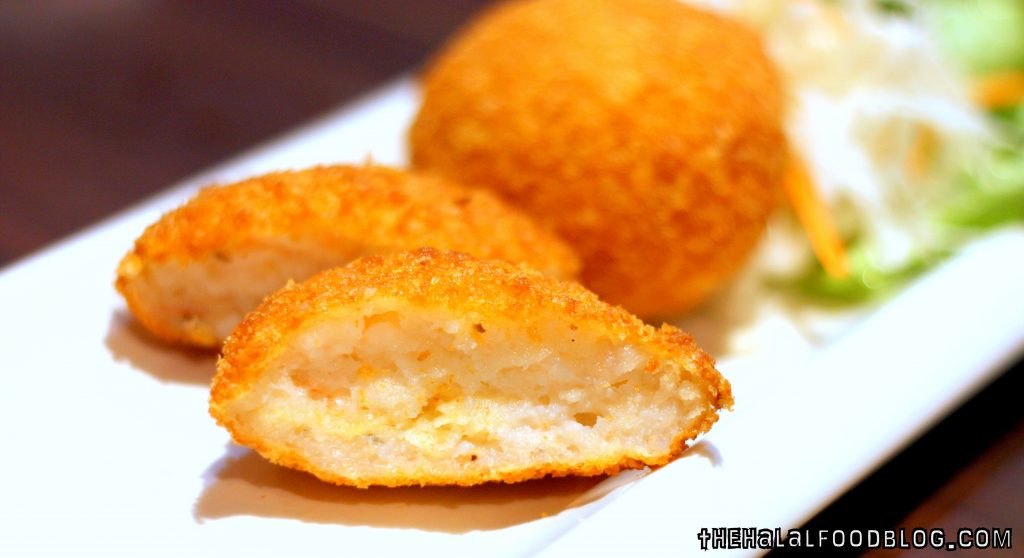 Here are 3 dishes that are not just great as snacks while waiting for your mains but also as side dishes to have along with your mains in fact! All have a great flavours that are unmistakably Thai!
The Thai Fish Cake is actually a really solid patty that has a bit of a spicy flavour to it thanks to the spices incorporated into the fish paste that forms the fish cakes.
The Prawn Toast and Prawn Cake are 2 dishes that are new to the GreaThai menu and look set to become firm favourites very soon!
Both are deep fried (which is always a good thing LOL) and have a nice crispy outer layer while inside remains nice and juicy with good flavour too. I guess I personally enjoyed the Prawn Toast more because it's pretty much a 1-2 bite kinda dish. The Prawn Cake is good too and obviously bigger so good for sharing.
All the above dishes comes with a tasty sweet Thai Chili dipping sauce. Power!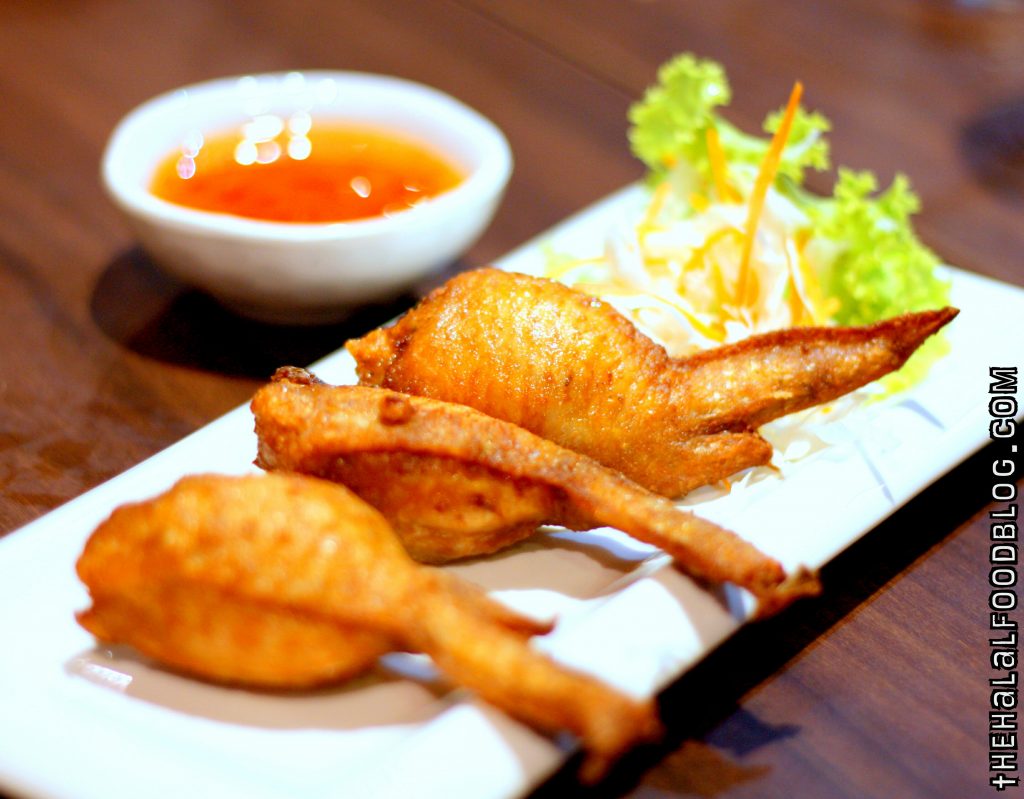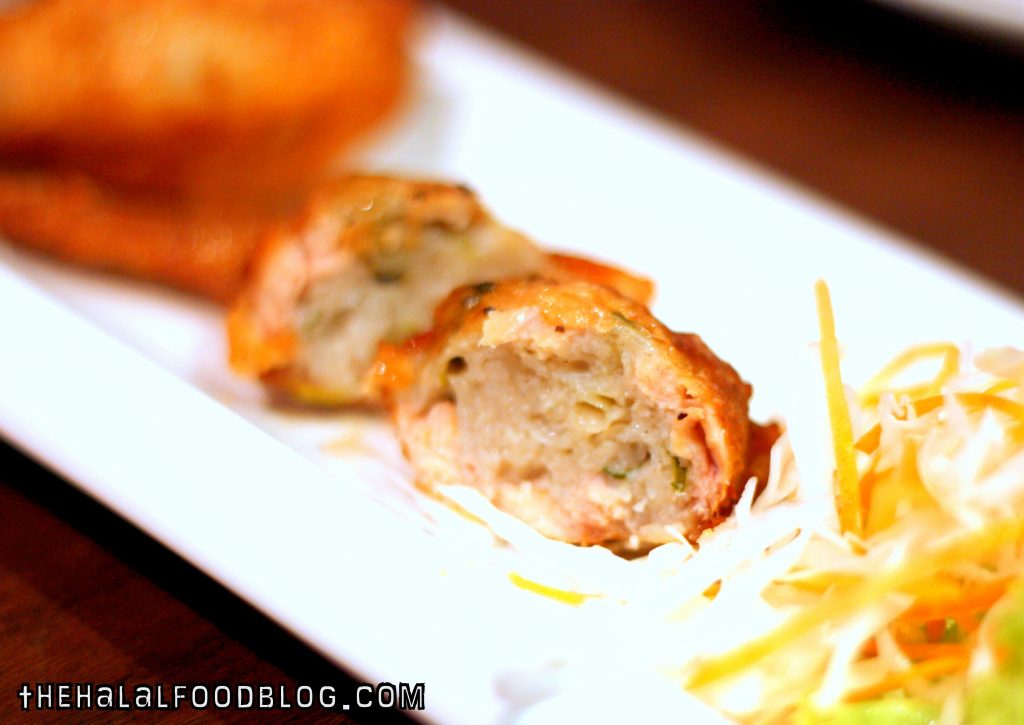 Here's a pretty unique Thai dish and really popular so you've probably heard about it or even tried it before! Thai Stuffed Chicken Wings is always a must-have when you see it on the menu!
So what they do is they clear out the bones from the chicken wings and then stuff it back with chicken meat that has been minced and seasoned. They deep-fry these babies and the end result is sedap! So it looks like just a normal chicken wing right? Well, cut or bite into it and find that it's so much better than just your average chicken wing.
And yes the Sweet Thai Chili Sauce is a must also LOL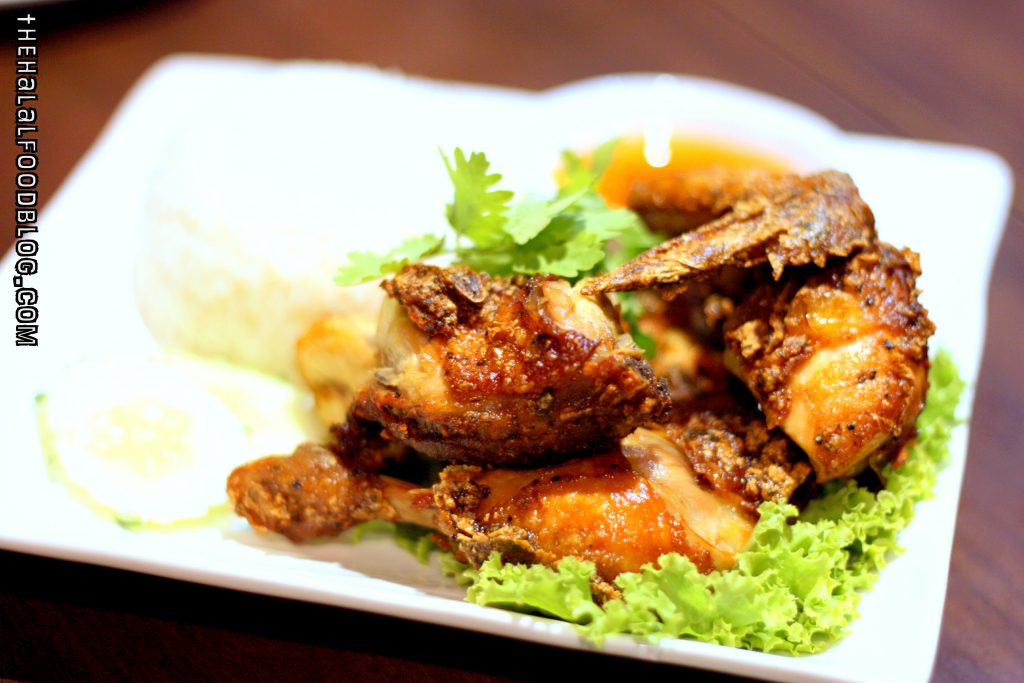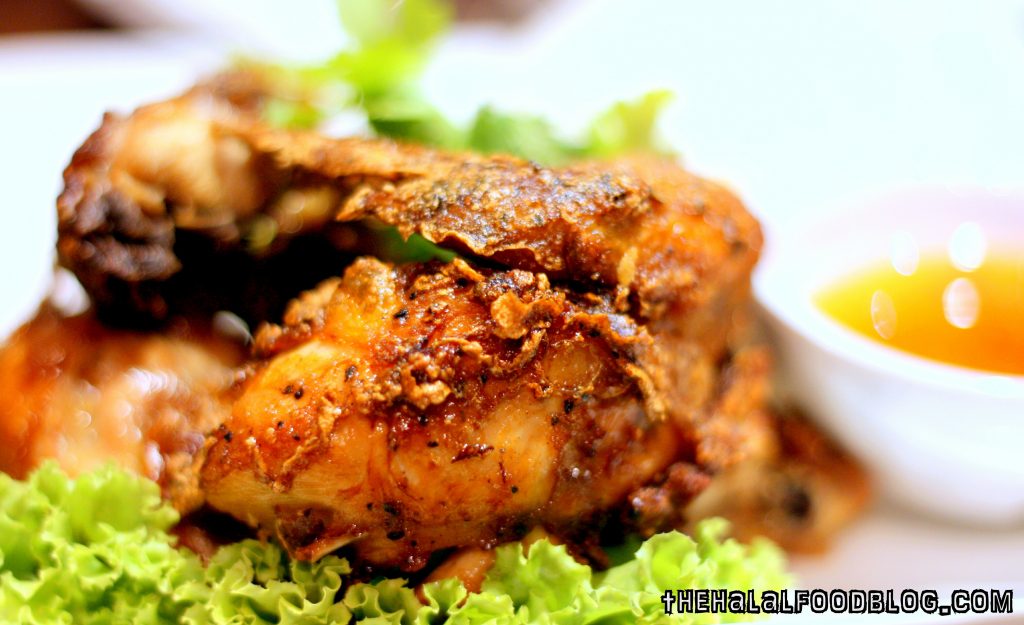 Well if you're looking for something a bit more substantial for your chicken cravings, then check out a new addition to the menu – the Deep Fried Chicken with Rice!
So you get a half chicken that's been seasoned and coated with some special Thai seasoning and ingredients that not only give it a good flavour but also gives it a great crisp when deep fried resulting in a great outer layer. But fret not because the chicken meat is still tender and juicy and enjoyed with some steaming Thai white rice.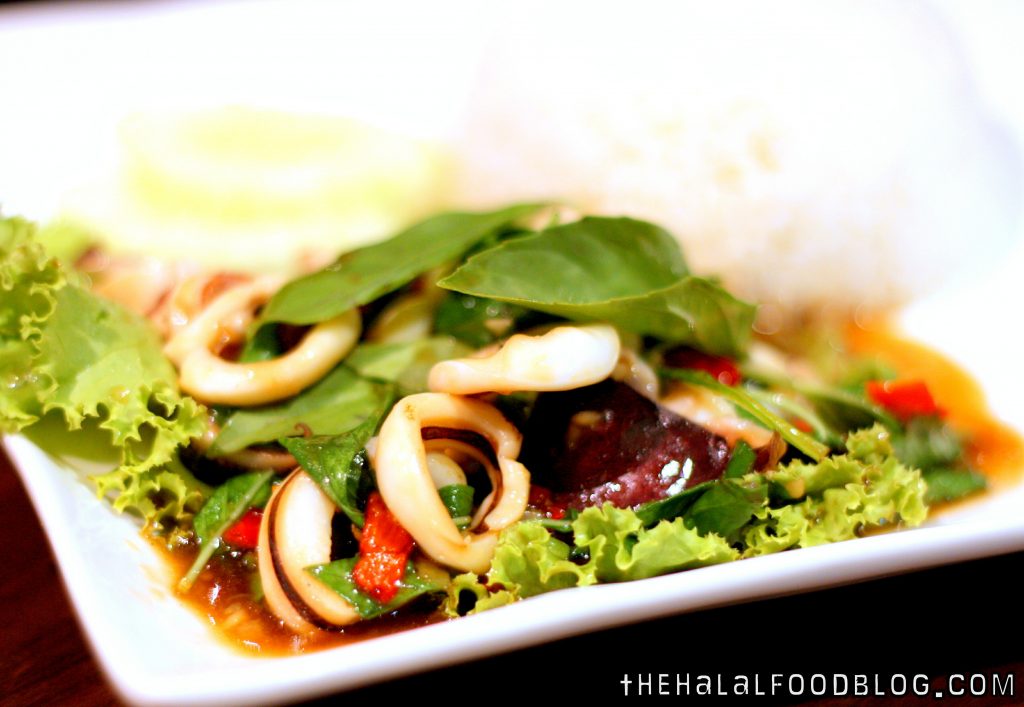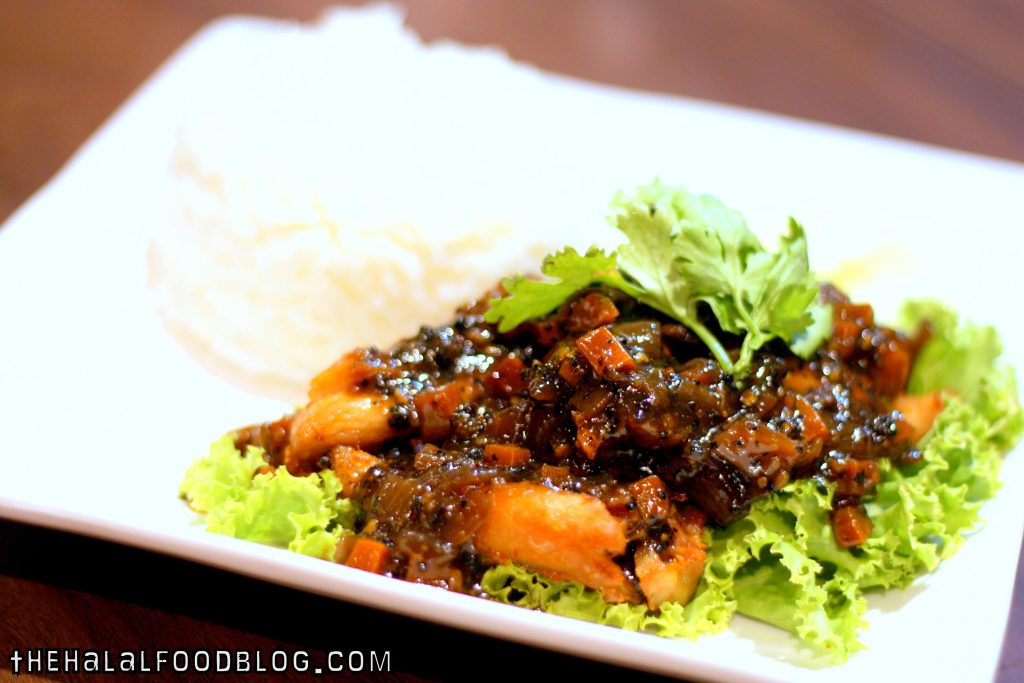 A couple of other rice dishes we had were the Black Pepper Chicken and Basil Squid with Rice.
Stir-fried when ordered so you enjoy it fresh and piping hot when served. Great for single-person meals but be sure to add some side dishes too!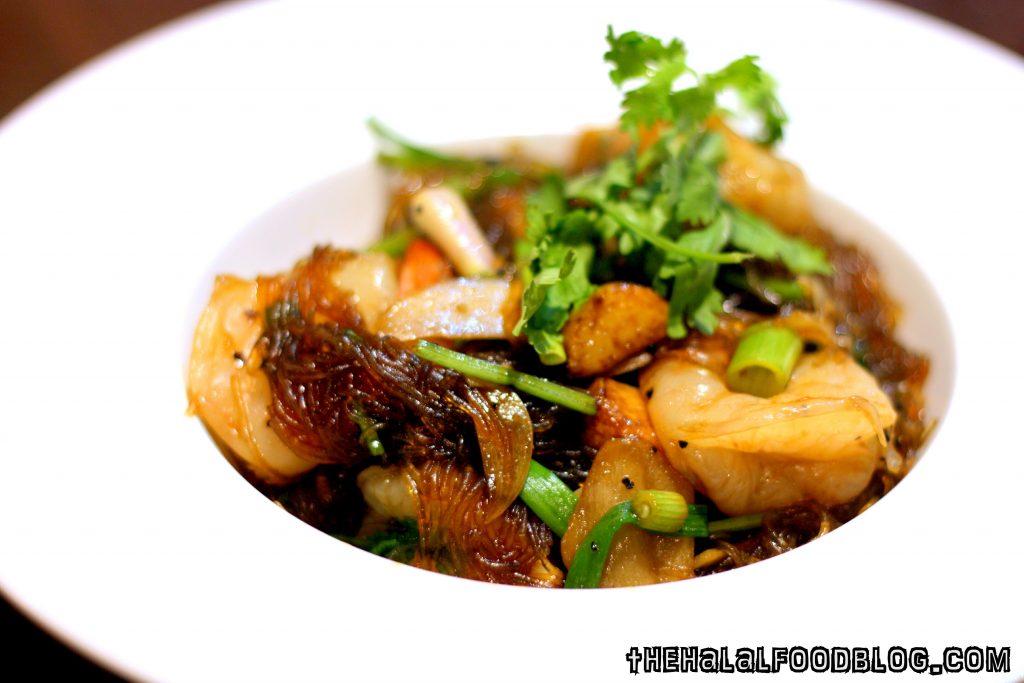 Here's another one that's new on the menu and a dish that I was actually very impressed with!
It came as a very nicely presented dish that seemed like something quite simple but you can tell that a lot of work went into this dish. Glass Noodles are a great ingredient because they are light so you feel like you can eat more! And this is a good thing because they have a generous serving of prawns in there for you.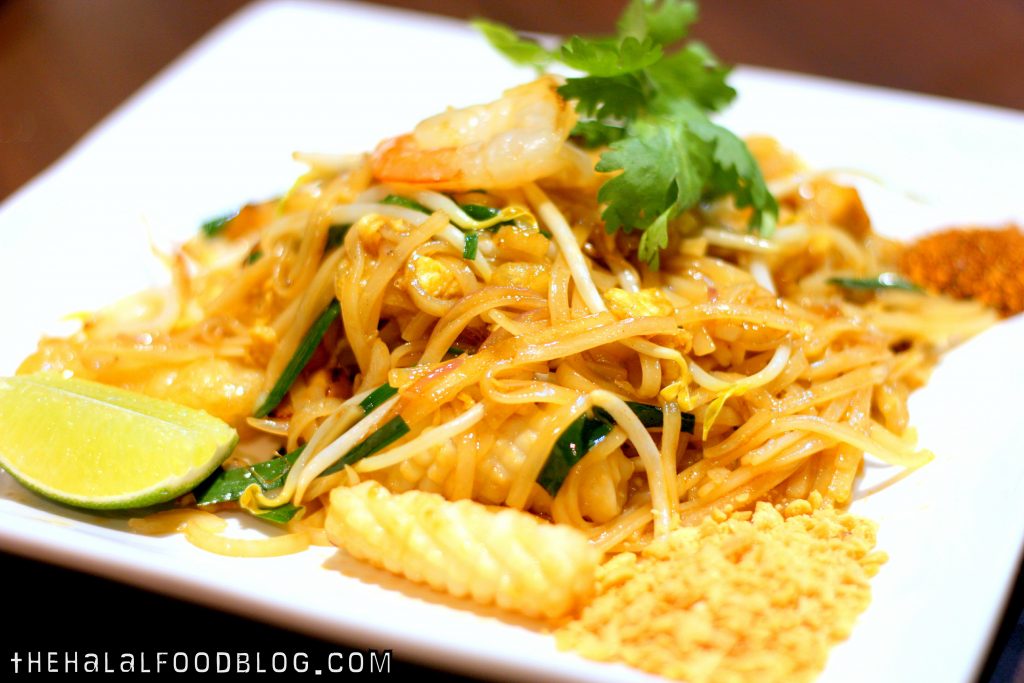 Here's another noodle that everyone surely recognizes and it is probably one of the most popular Thai dishes around. Yeah, we're talking about Phat Thai!
So the rice noodles are fried up with some seafood and veggies for a simple serving that is sure to satisfy. Don't forget to enjoy with the condiments on the side like the lime, crushed peanuts and chili powder!
Did you know that this is Mein Bruder's favourite Thai noodle dish? He orders it every time!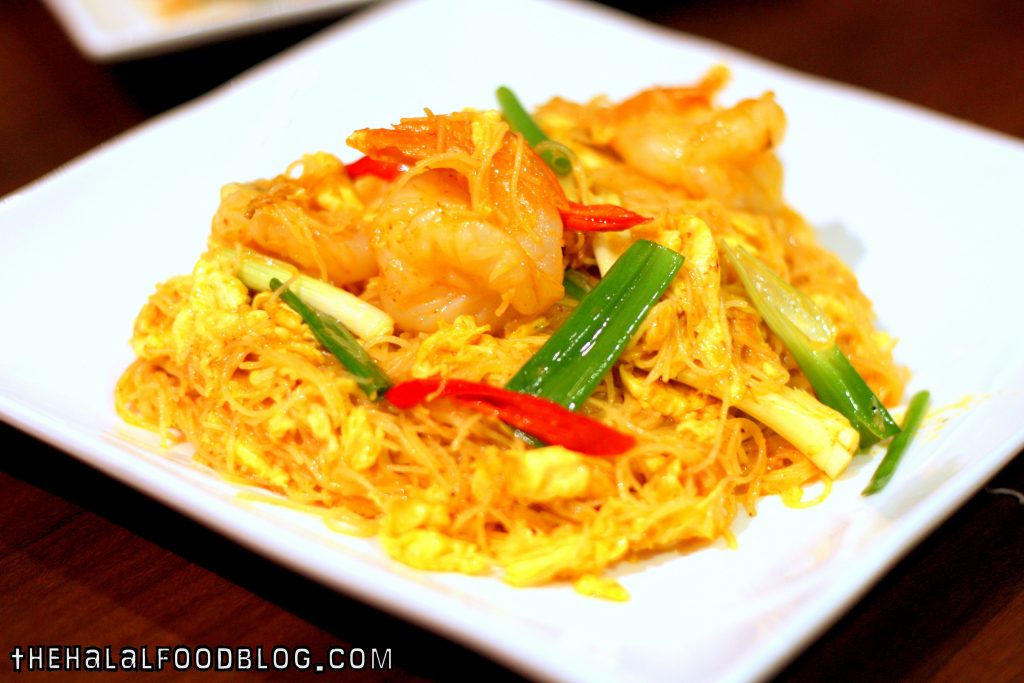 I wasn't quite sure what to think when I heard that this dish was coming to be perfectly honest…
Bee Hoon with Coconut??? What's that???
But let me tell you – this turned out to be the most surprising dish of the night. SEDAP!
Don't ask me how they do it but there is really an unmistakable flavour of coconut in this dish and it goes so well with the bee hoon.
If you wanna try something new and unique, this is definitely the one for you! Gotta try it to believe it!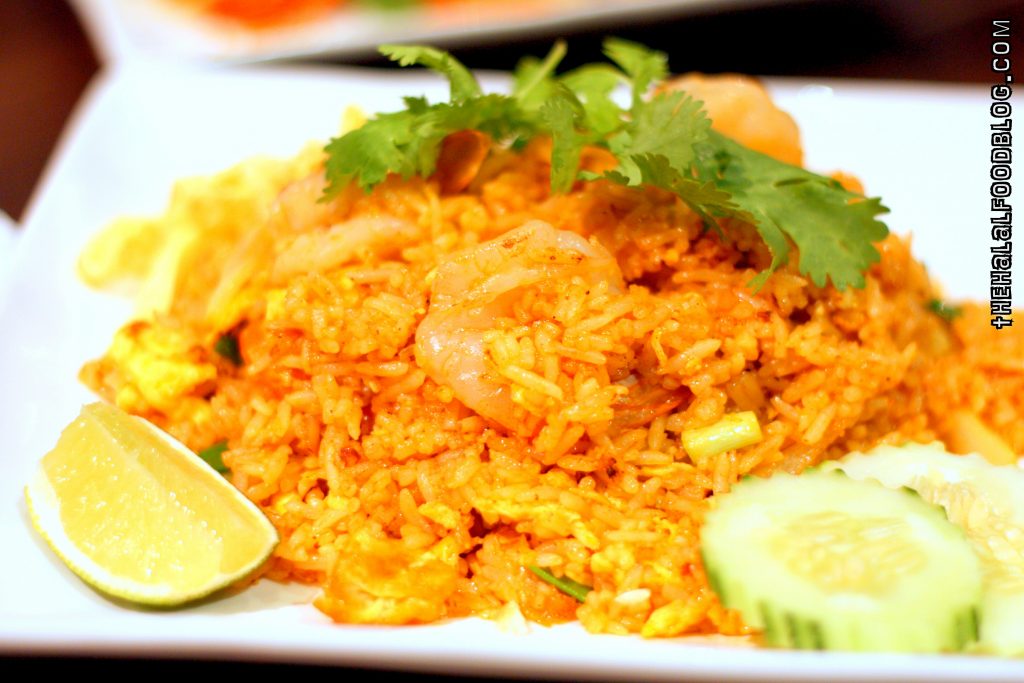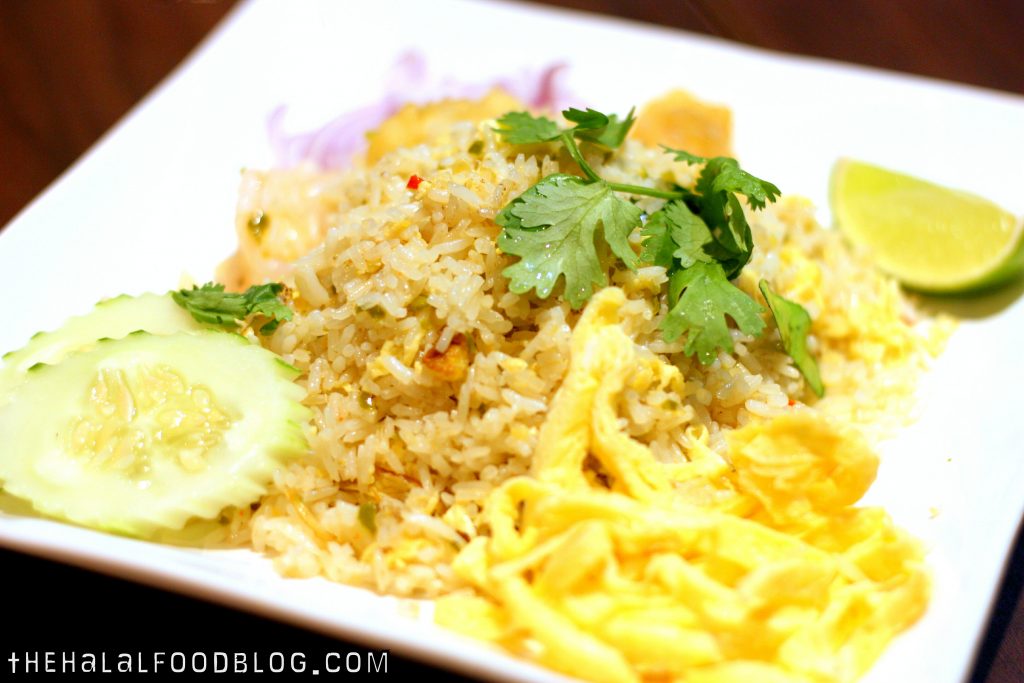 When you look at the photos above, which one do you think is the spicier dish?
On one hand, you have the Fried Rice with Prawn looking all fiery and red right. And then on the other hand you have Tom Yum Fried Rice looking like, well, not as spicy as you'd expect a Tom Yum Fried Rice to look right?
Well, guess what – the Tom Yum Fried Rice was the spicier dish LOL
I guess this is really a case of 'Don't judge a book by its cover' because the Tom Yum Fried Rice really knocked it out of the park. As I sat there sipping on my Thai Iced Tea (which we will see a little later on), I was trying to figure out what was causing the fire in my mouth. Well, if you look closely at the photo above, you'll see these little specks of green. Well, that's the chili that's spicy!
Overall a great Tom Yum flavour despite the misleading colour LOL
I didn't really find the Fried Rice with Prawn anything special. It was not bad I guess but I think I was so impressed with the Tom Yum Fried Rice 555!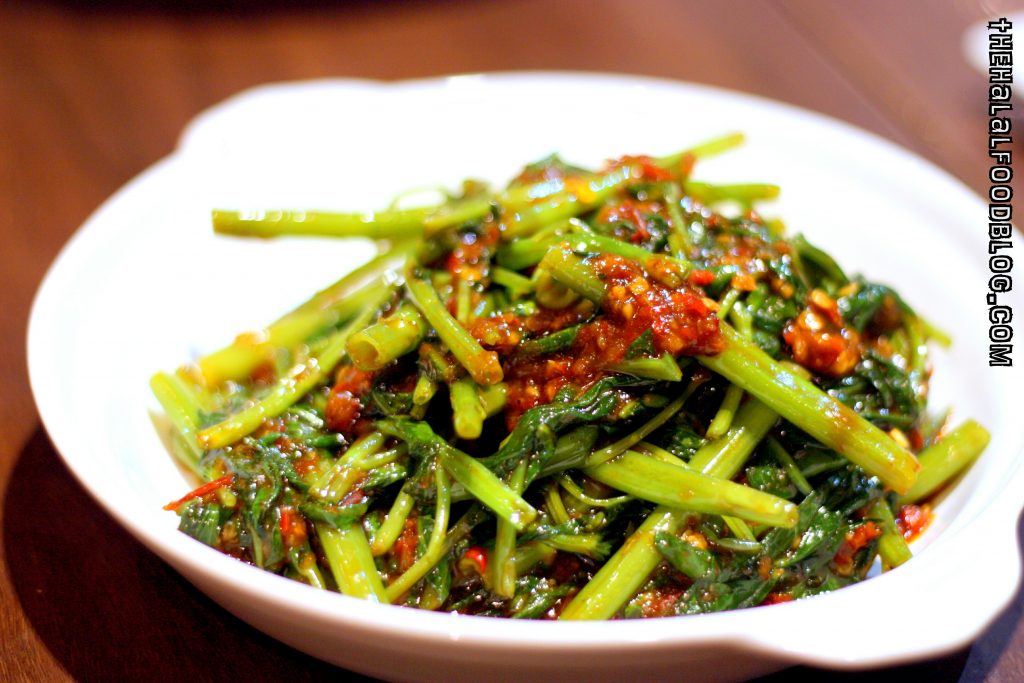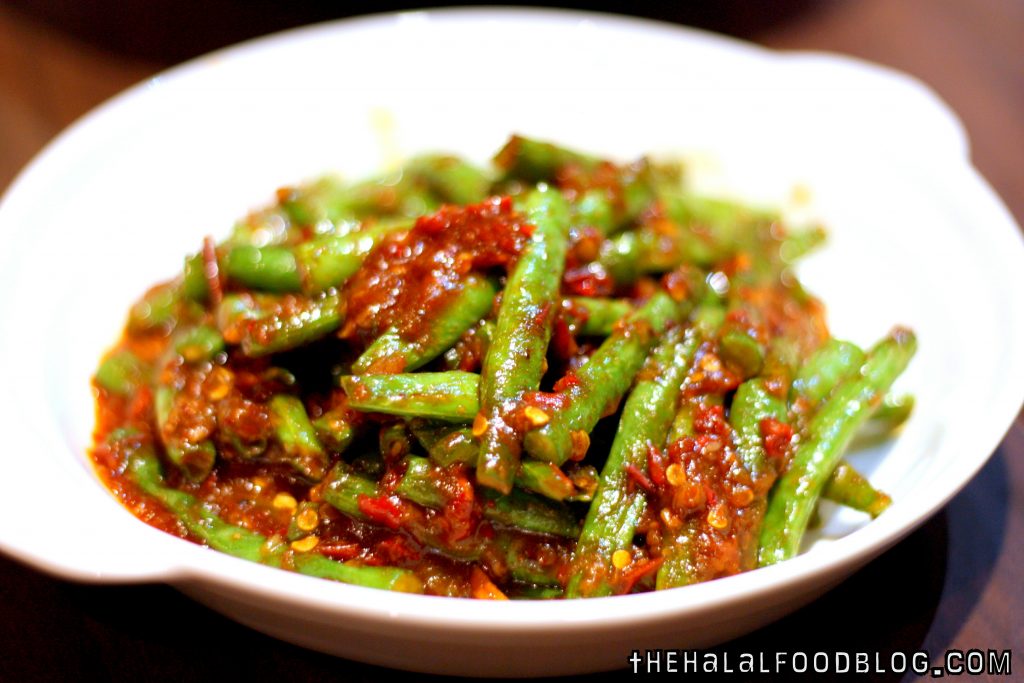 Some veggie dishes to go along with your dishes! Sure! GreaThai has you covered.
Check out the Sambal String Bean and the Sambal Kang Kong. Great choices and bound to be popular.
Good sambal flavour too and a little on the spicy side but don't worry it's not going to burn your mouth off LOL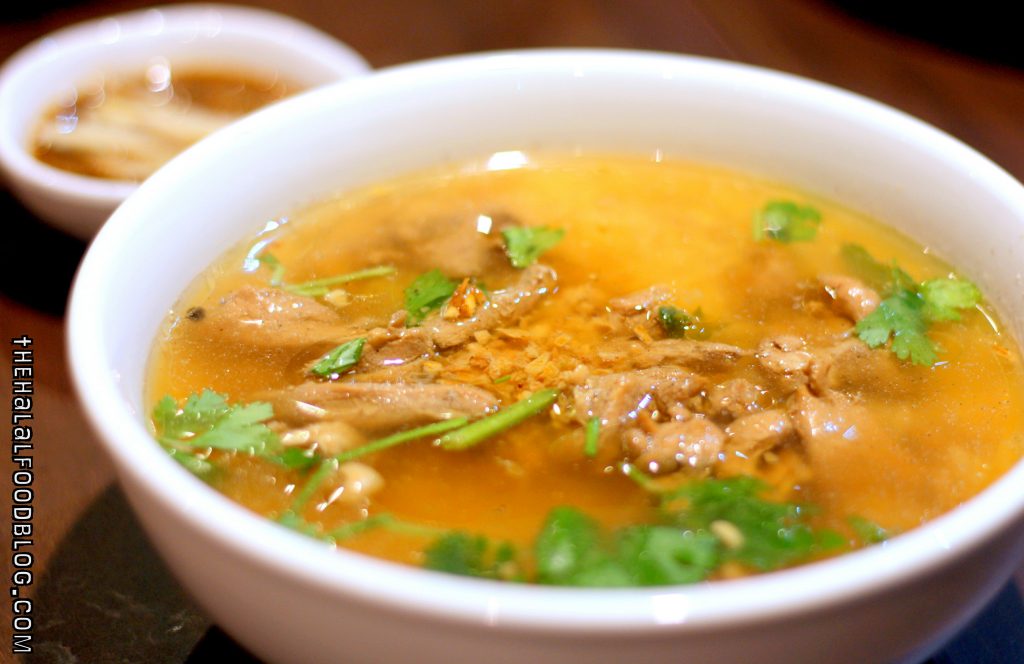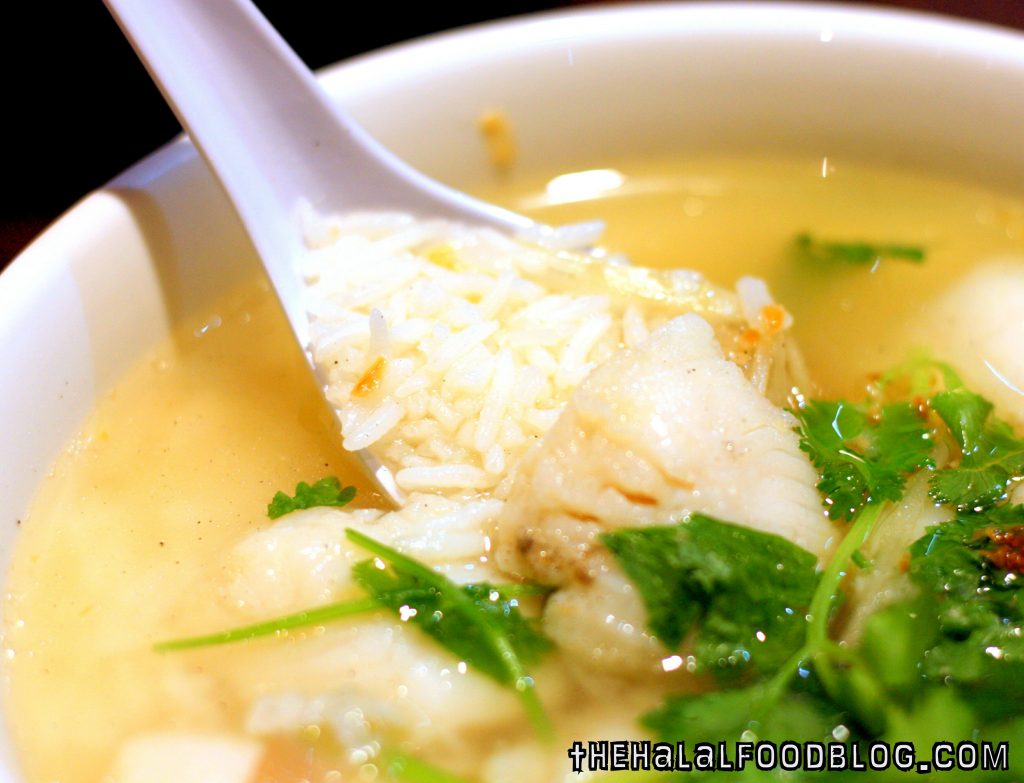 More new dishes on the GreaThai menu!
GreaThai now has Beef and Fish Porridge! It's not like 'Bubur' where the rice is all broken down okay. As you can see from the photo above, it's rice that is in soup. Pretty much like the 'porridge' you get when you have Fish Soup!
Both had a great tasting and very rich stock. You really get that flavour you're looking for in a nice hearty bowl of hot porridge. Comfort food to the max! Also suitable for elderly diners and kids too so no worries when you're headed to GreaThai with your whole family!
This is also great if you're looking to wind down after a long session at work. Just relax and enjoy!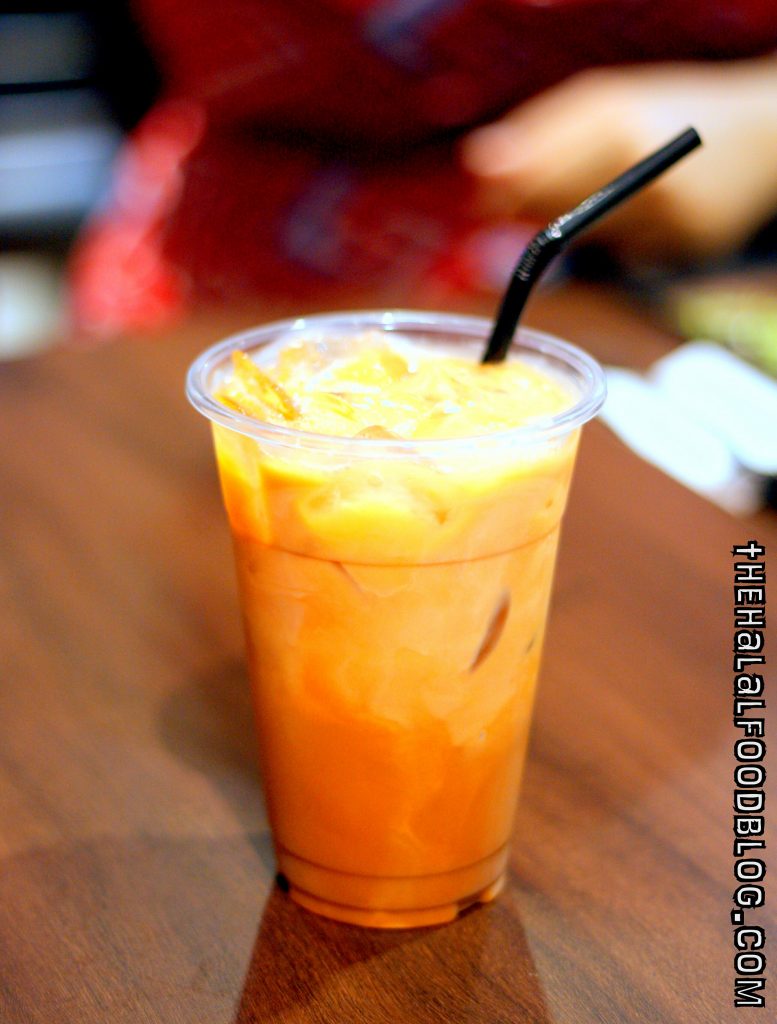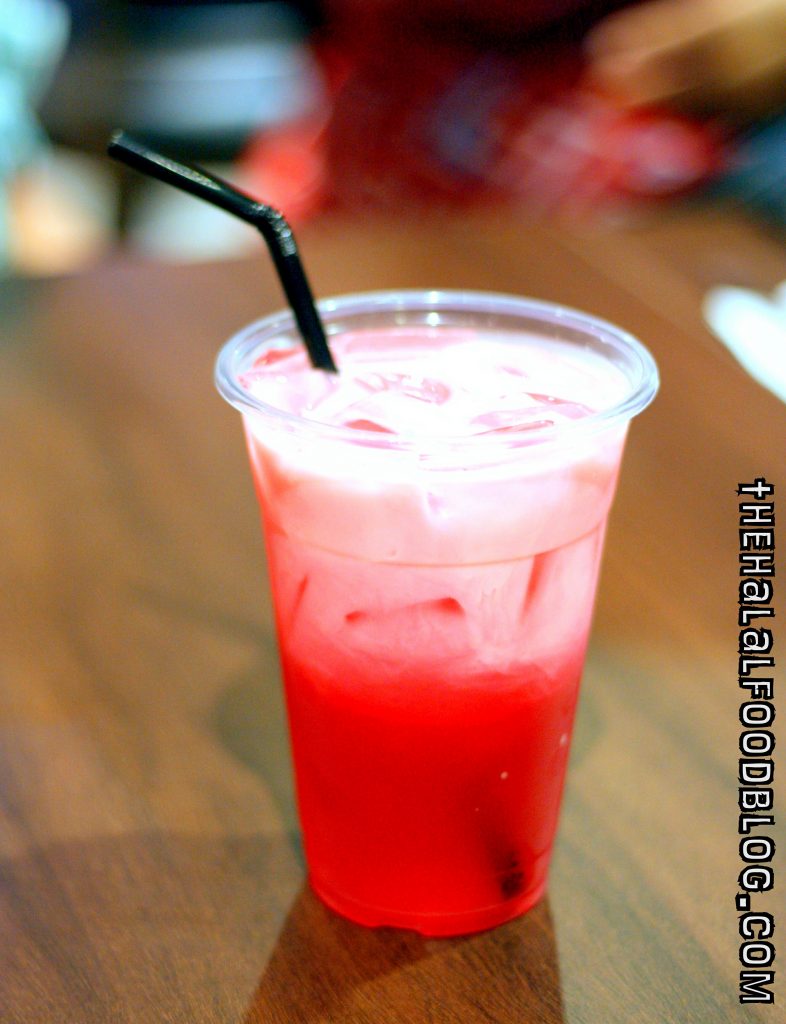 To wash down all that great Thai food, we got some great Thai drinks too! LOL
Thai Milk Tea is always a favourite right right right? Well, we also decided to have the Thai Red Syrup with Milk which is pretty much like Bandung but with a little bit of a Thai twist with the syrup.
You could also go for other Thai classics like Thai Red Syrup, Lime Rose Drink, Iced Lemon Grass and Fresh Coconut too!
CHILD FRIENDLY RATING — 3.5/5
Definitely a good choice if you're planning to head out with the kiddos.
Child seats are available and so are kiddy utensils too.
As you can see, our Little Princess obviously approves!
I guess GreaThai is a place you can go to whether it's a big group of diners or even just a more intimate smaller number you're looking at. Family? Friends? Colleagues? Sure!
There is something for everyone on the extensive (and expanding) menu and as you can see, the prices are really reasonable so you're not going to break the bank to enjoy your meal. In fact, you could actually even save MORE when you dine at GreatThai!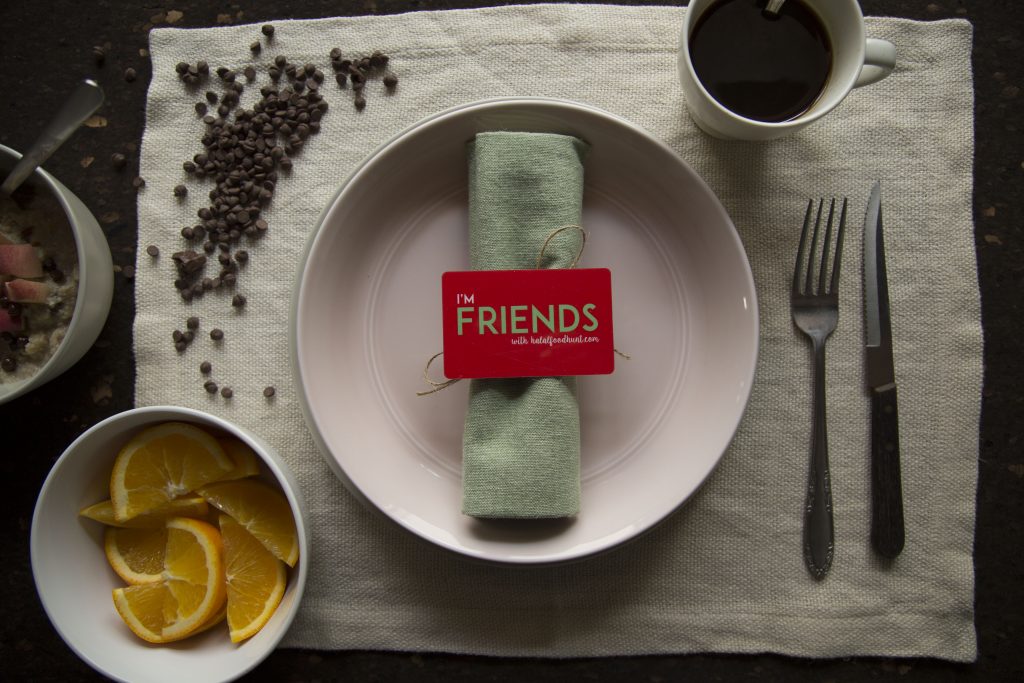 The Friends With Halalfoodhunt.com Rewards Card brings you a magnitude of benefits when you dine and choose Halal! Be it discounts, 1-for-1 deals or special offers, this is the card to have that will make your dining experience and even more enjoyable one!
Dine at GreatThai as a Friend With Halalfoodhunt.com, enjoy 10% off your total bill!*
*Terms and Conditions apply
As a valued reader of The Halal Food Blog, you can enjoy 10% off the sign-up fee!!
Just enter the special code 'THFB16' at the check-out when you sign-up for the Friends With Halalfoodhunt.com Rewards Card and you'll be on your way to enjoying great deals!
Sign up for the Friends With Halalfoodhunt.com Rewards Card today!! CLICK HERE!

You can make reservations for GREAThai via Chope!
Just click on the BOOK NOW button and  you're one step closer to enjoying all the yummy food at GREAThai!
Well, there you have it folks! GreaThai is available at both East Village in Simpang Bedok and also check out their latest outlet at River Valley which is open late on Saturdays!
413 River Valley Road
Tel: 67327707
www.greathai.com
Facebook: www.facebook.com/GreaThai
Instagram: greathai
Operating Hours:
12.00pm til 11.30pm Mondays-Thursdays & Sundays
12.00pm til 2.00am Fridays and Saturdays
All information (including prices, availability of item on menu and Halal status of establishment) are accurate at the time of posting. All photos used in this site are property of The Halal Food Blog unless stated otherwise.
---
GreaThai offers 10% off for all FRIENDS Card holders. Valid with minimum spending of $50. Not valid with any other promotions.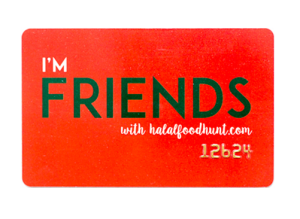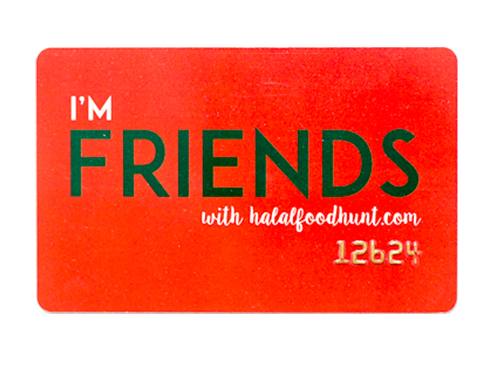 Get your FRIENDS with halalfoodhunt.com Rewards Card now at only $18/year and unlock discounts at over 60 halal restaurants, cafes, bakeries including online e-commerce businesses in Singapore. For a full list of where you can enjoy your card, click here.