There's a makan place that opened up nearby work a few months ago. Okay lah, not near-near but close enough like maybe a 5-min drive from Ubi? It's located in Tai Seng and it's a pretty extensive menu that has something for everyone.
I've read people calling it "The NEW Tong Seng" but actually, hmmmmmm… I think we talk about this Tong Seng comparison later okay LOL. But having said that, there is actually another popular dish from somewhere else that now resides here, within GLC Restaurant.
We'll get to that later but for now, here's what we ate over the course of a few visits 😀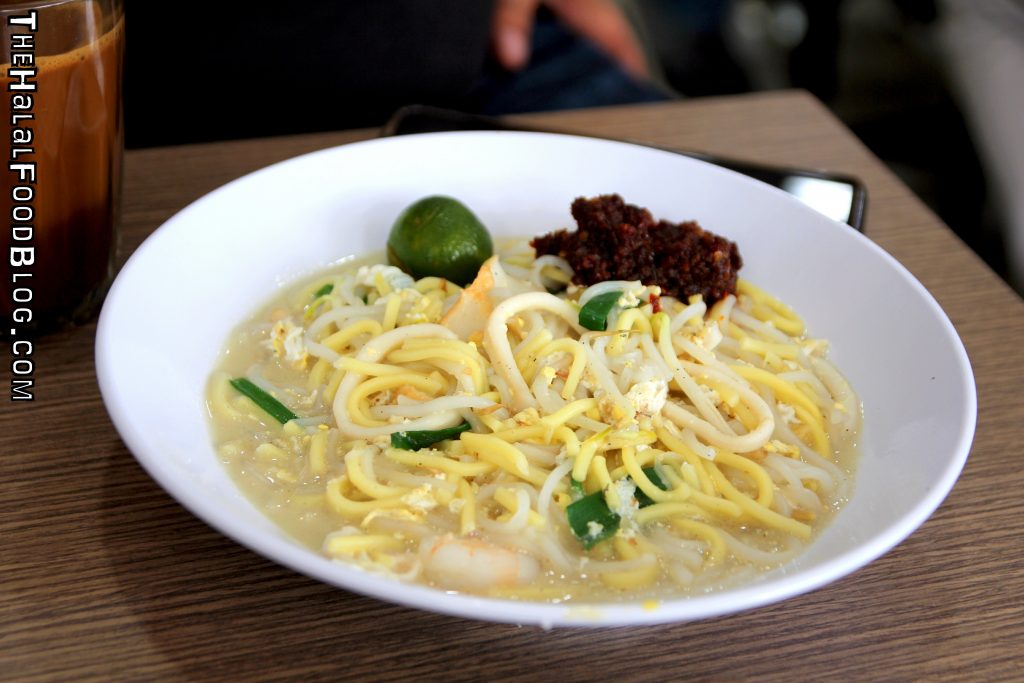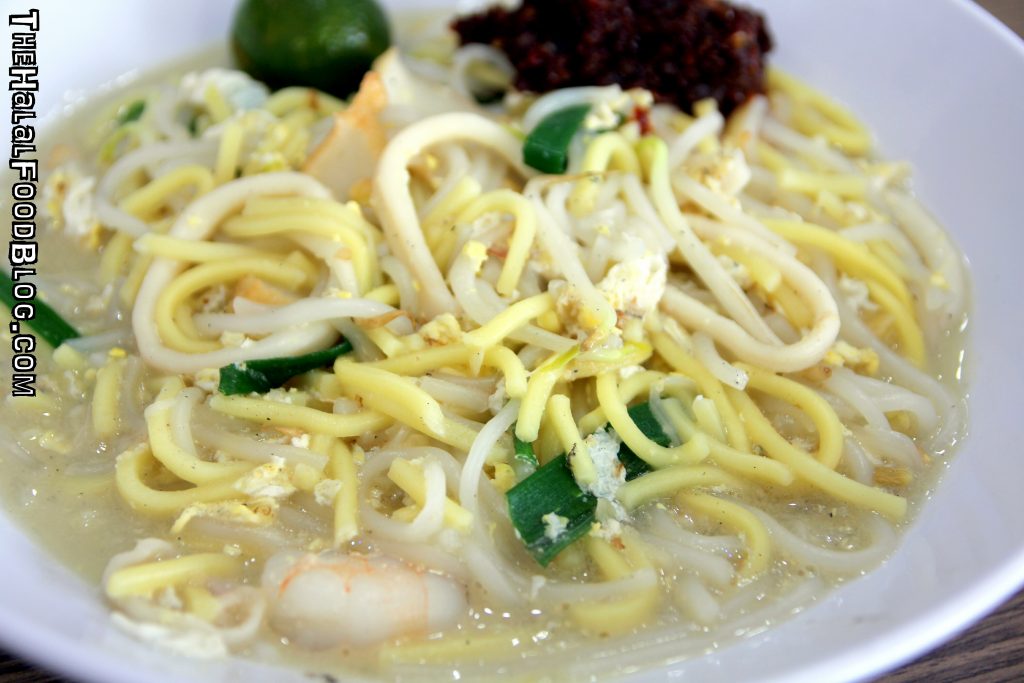 I'm not much of a Hokkien Mee to be honest (the only one I eat is when Dad cooks it at home) but Mein Bruder is quite a fan so that's what he got on our first visit – Fried Hokkien Prawn Noodles.
Fried Hokkien Prawn Noodles is not to be confused with the very different Malaysian version of Hokkien Mee. The latter is the version that has a thick black sauce stir-fried with the noodles (you can order it as KL Hokkien Dai Lok Noodles on the menu at GLC). What we commonly refer to as Fried Hokkien Prawn Noodles aka Rochor Mee (because it was apparently made very popular in the Rochor area back in the day) is the one with the Yellow noodles and Bee Hoon campur style.
Anyways – the version at GLC Restaurant is actually not bad. Be sure to enjoy with copious amounts of Sambal Belachan 😛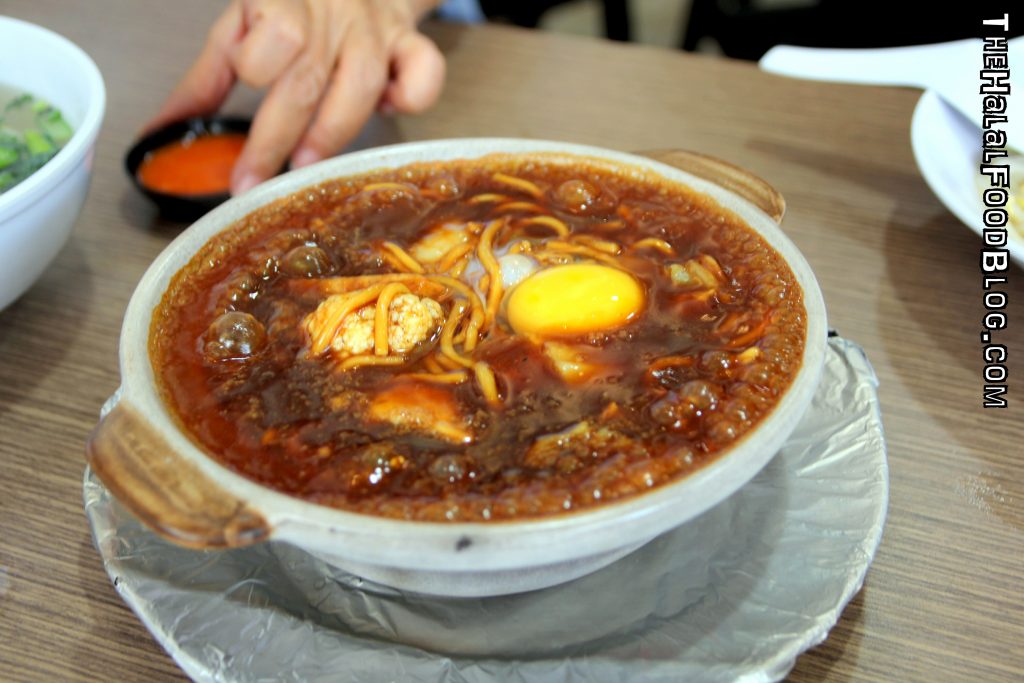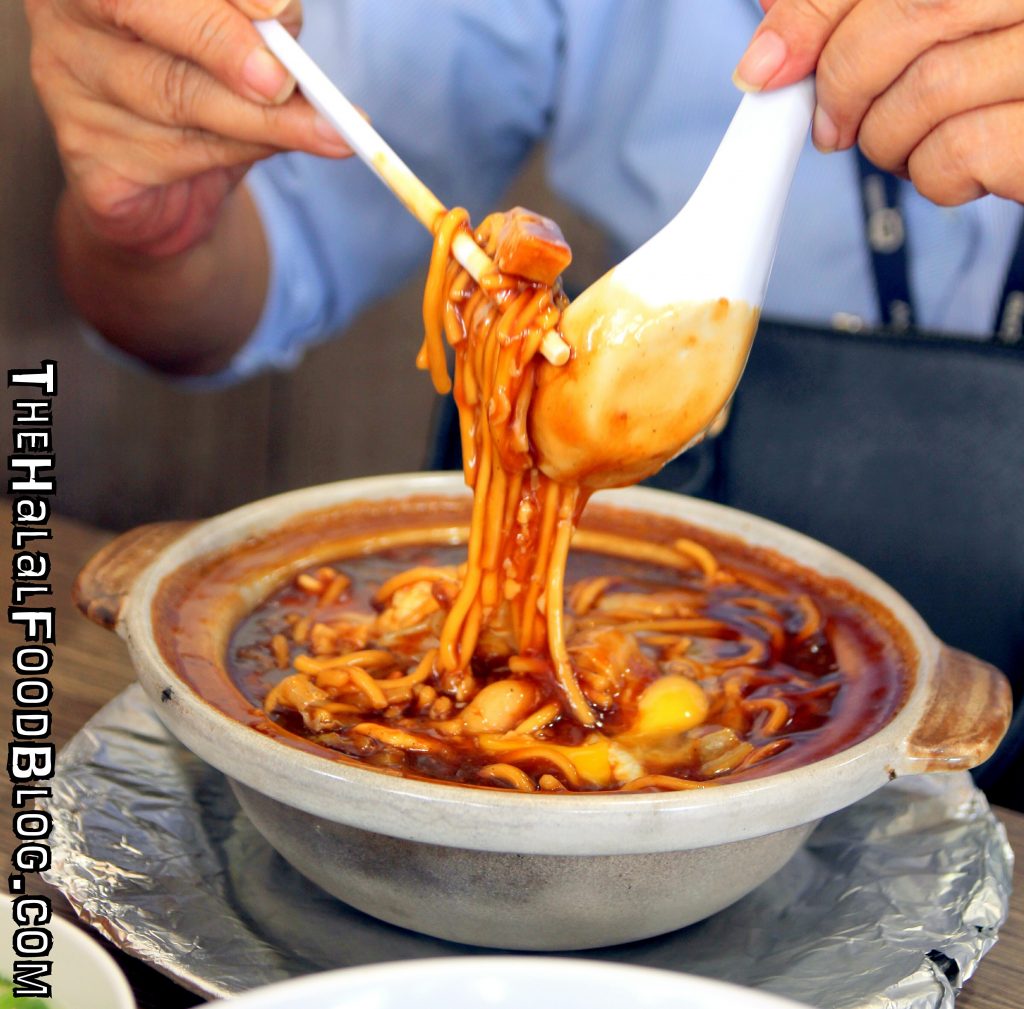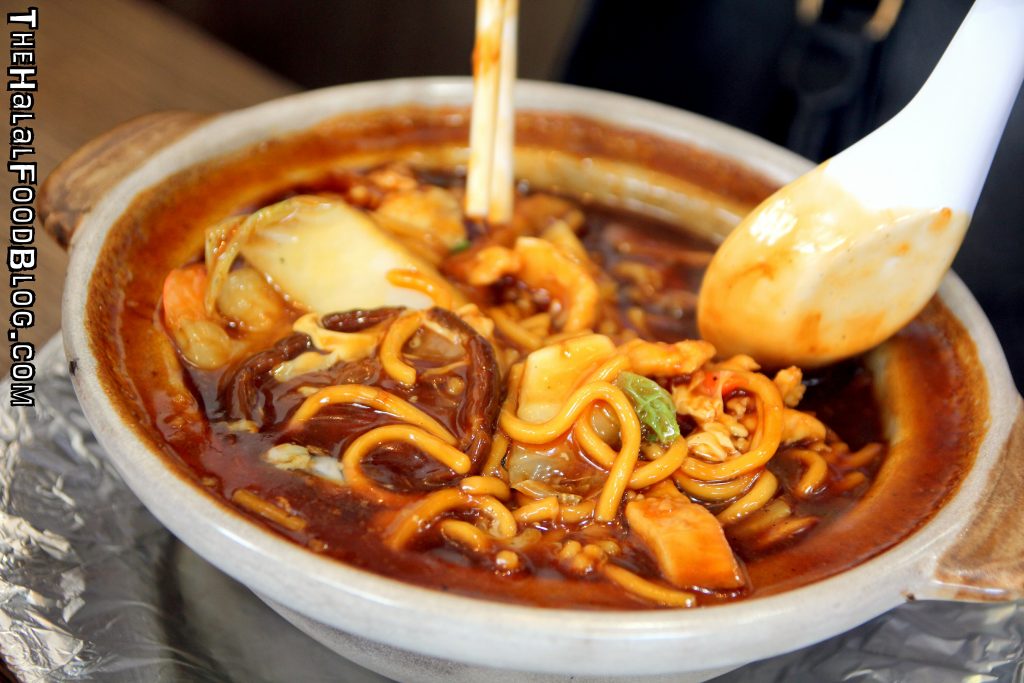 Woooooooooo if you like your food served to you bubbling hot (literally) then claypot dishes are always a good idea hehehe especially if it's a soupy dish 😀
The Claypot Noodles has yellow noodles swimming in a pretty thick soup that has a bit of seafood (like prawns and squid) in there along with some veggies like mushrooms, cauliflower, bits of yam etc and a glorious egg (look at the golden yolk!) sits atop everything and it's your choice if you wanna mix it in or let it cook whole.
Mum didn't quite like as she wasn't used to the slightly sourish flavour (she prefers more chili / spicy based) but Mein Bruder and myself quite liked it. I don't think they had Claypot Noodles at the old Tong Seng but they did have Lor Mee (albeit tak sedap version of Lor Mee).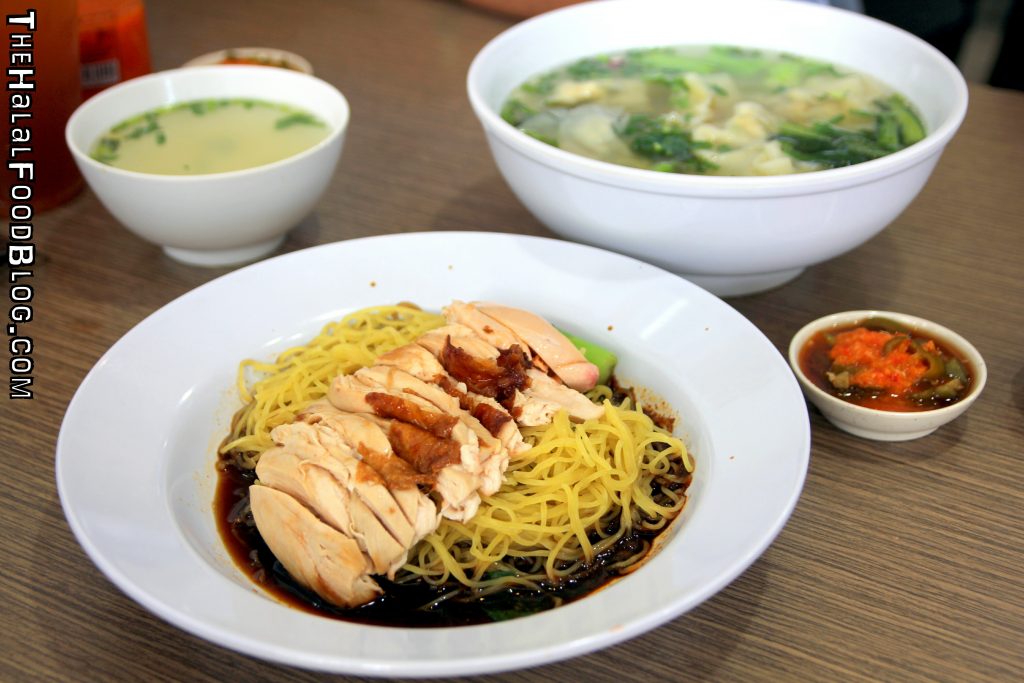 Okay since we're on noodles, I think we round up all the noodle dishes that we tried lah okay 😛
Chicken Noodles is a good bet if you're looking for a classic. Definitely reminds you of Tong Seng right? You get a serving of roasted chicken atop a bed of Mee Kia and the accompanying 'noodle mix sauce' that has that familiar salty/spicy flavour we've all grown to love. But this is the Dry version – you also go for the Soup version if that's your thing.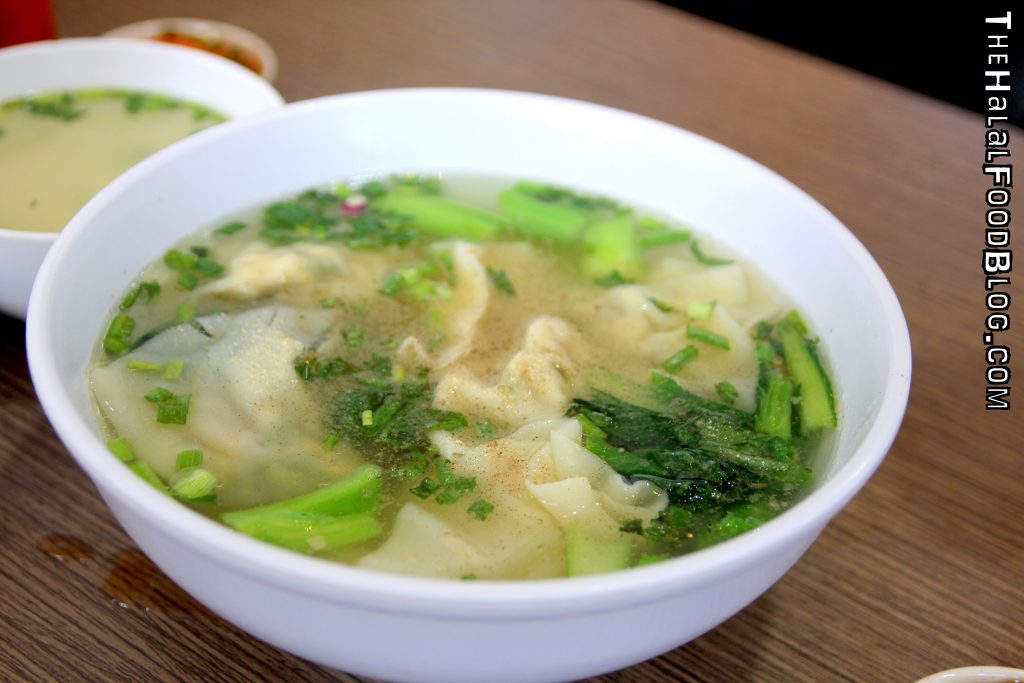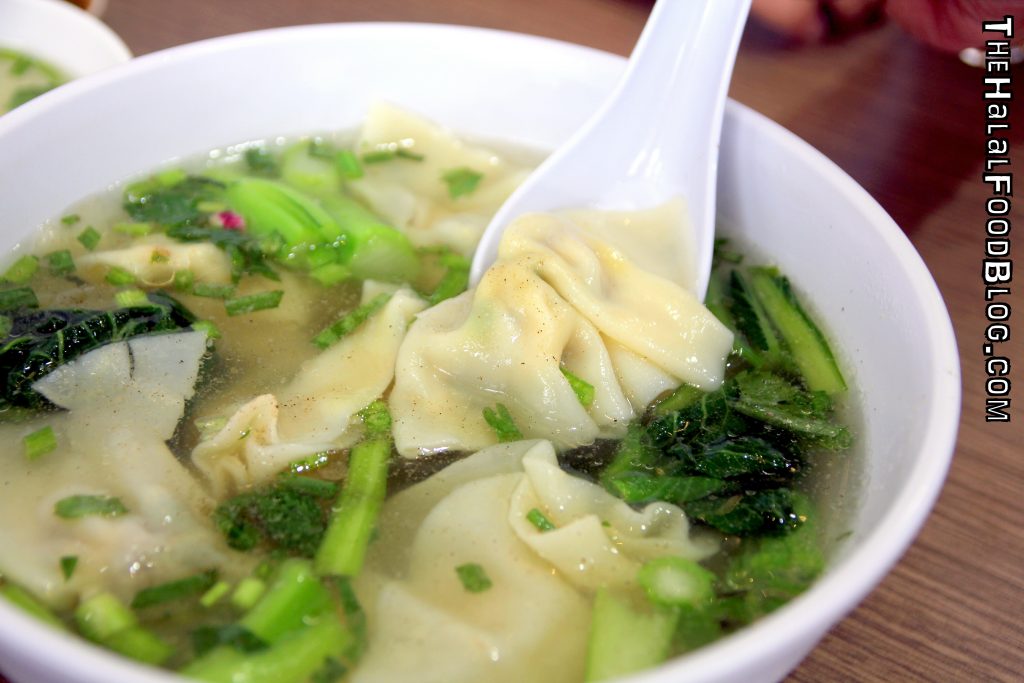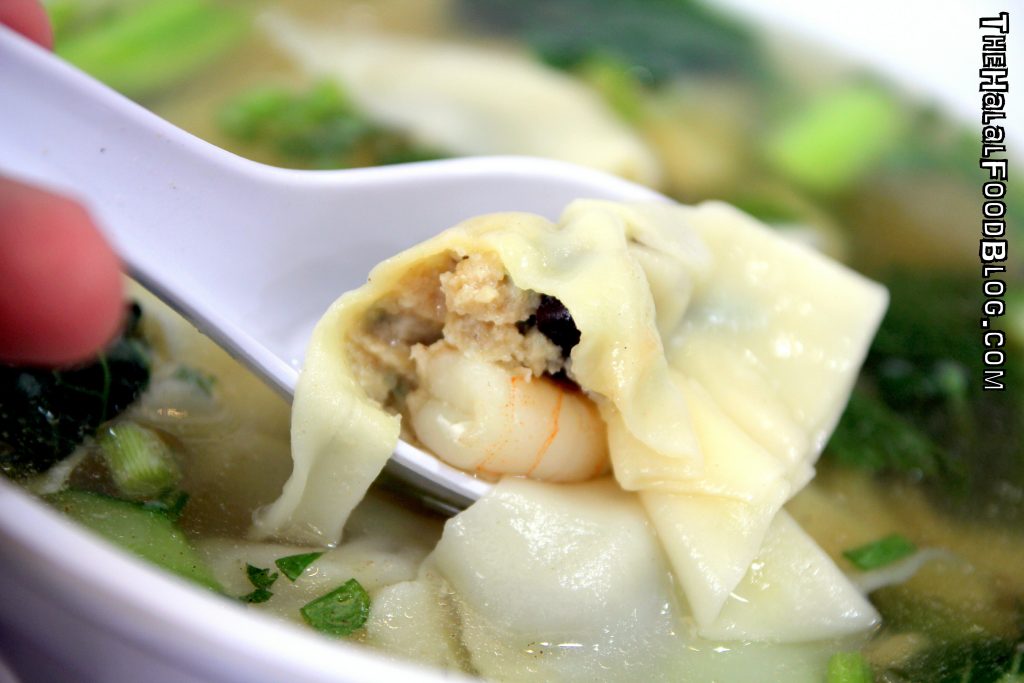 A good accompaniment to your noodles would be the Signature Dumpling Soup! I found this to be really generous when it arrived but in just to manage your expectations – there's only 6 dumplings in there LOL
But it's still a generous serving of soup, vegetables and Wantons (chicken and prawns). Good idea for sharing maybe between 2-3 people actually.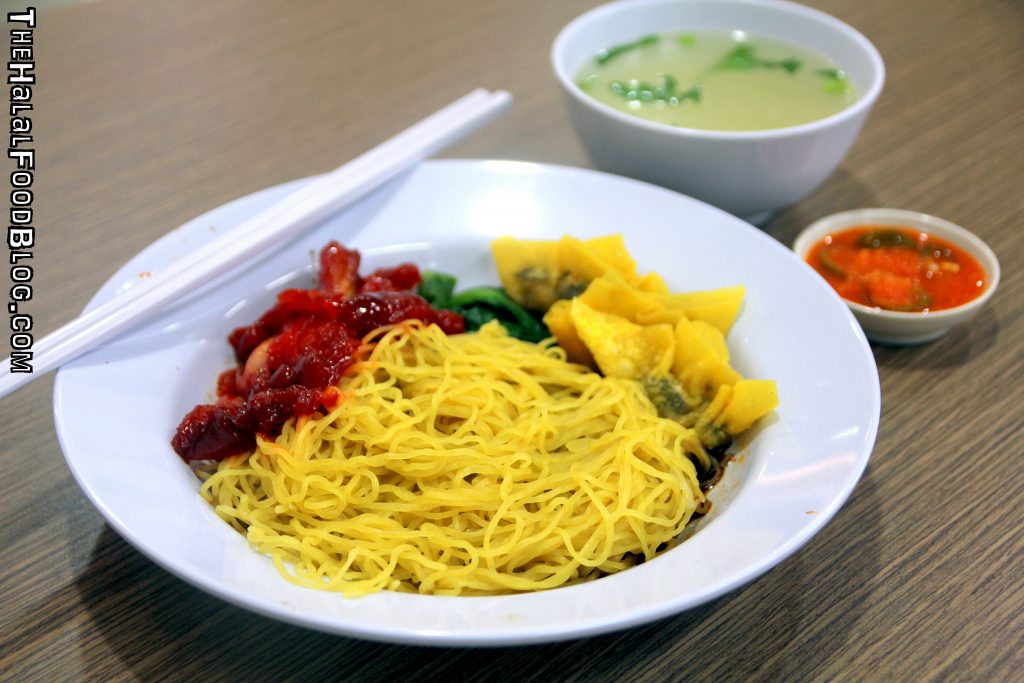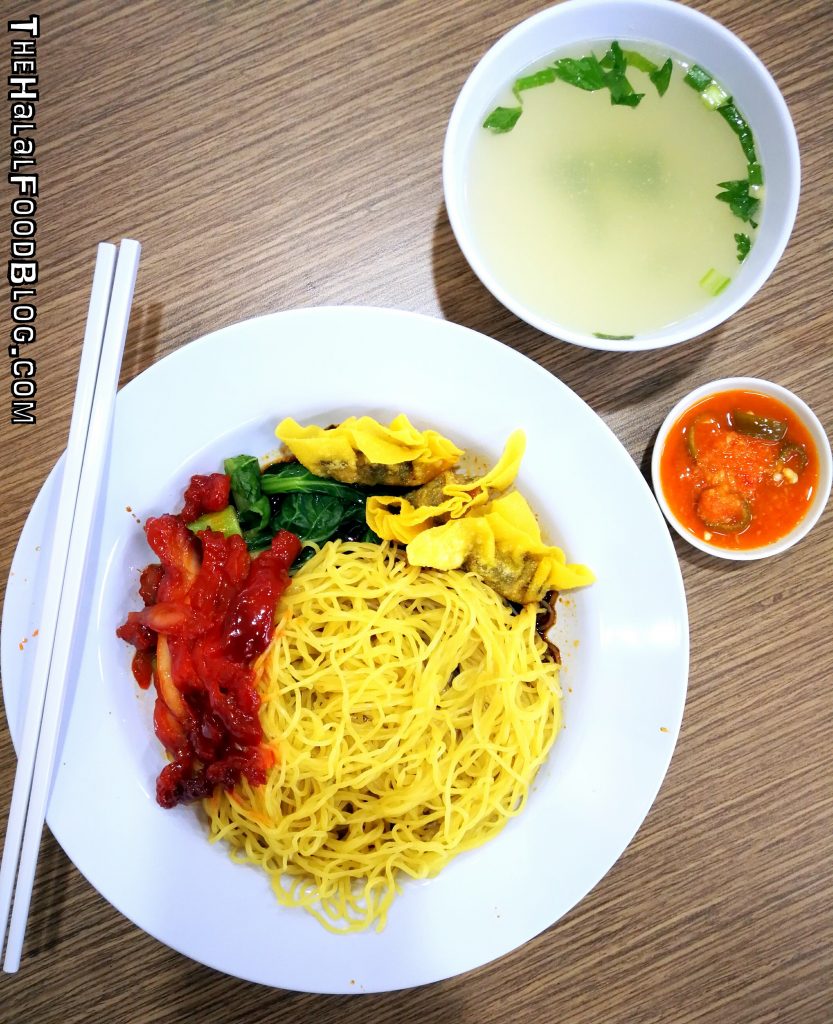 Another Tong Seng-esque dish is the Chicken Wanton Noodles!
Mee Kia with some Roasted Chicken Char Siew (which I REALLY enjoy) plus some fried Wantons on the side.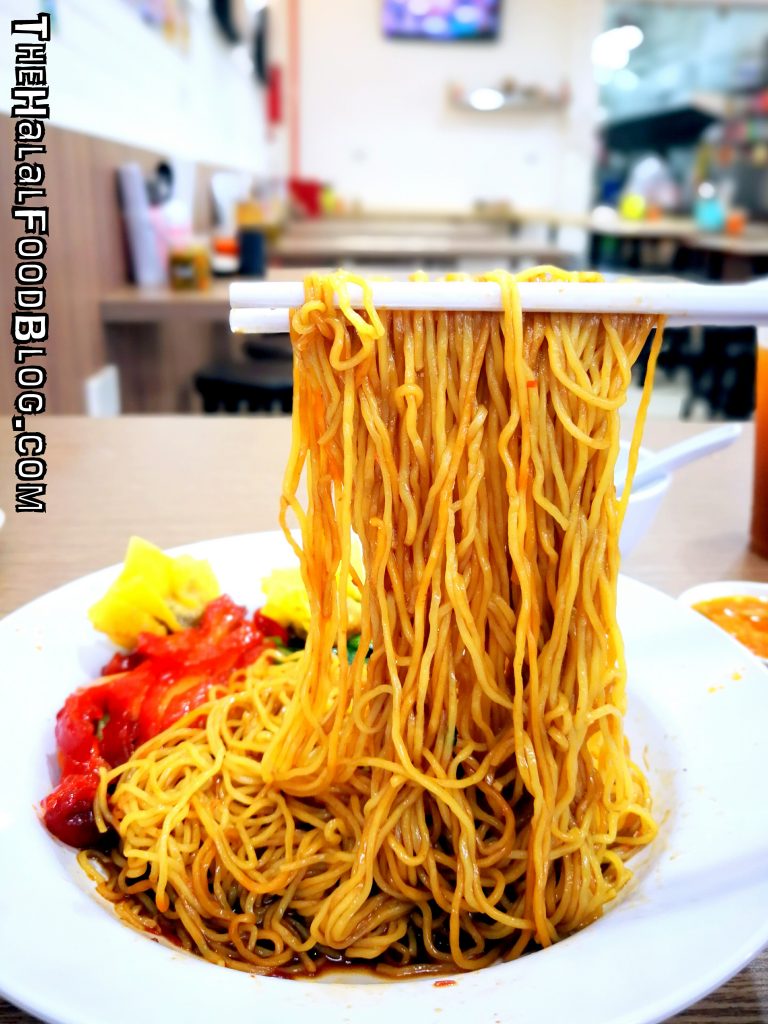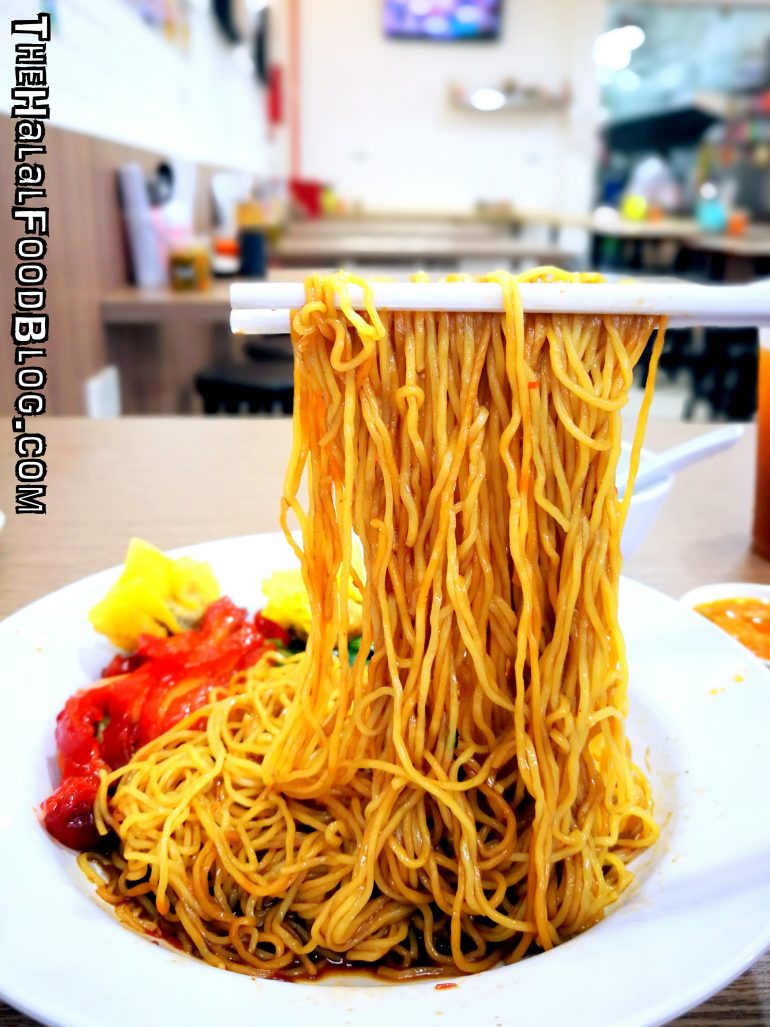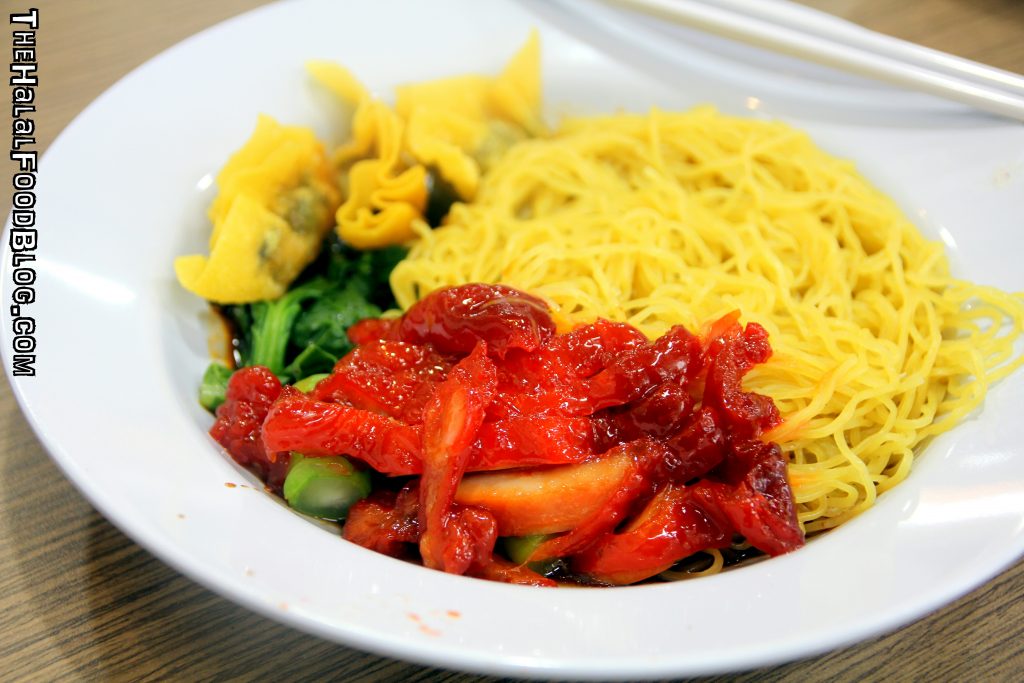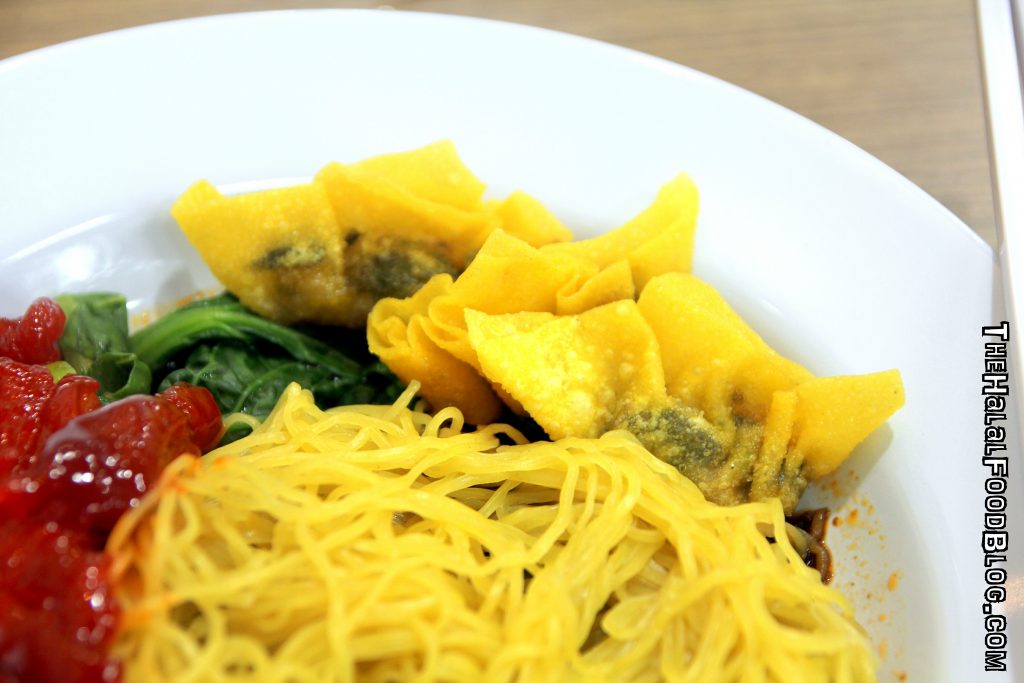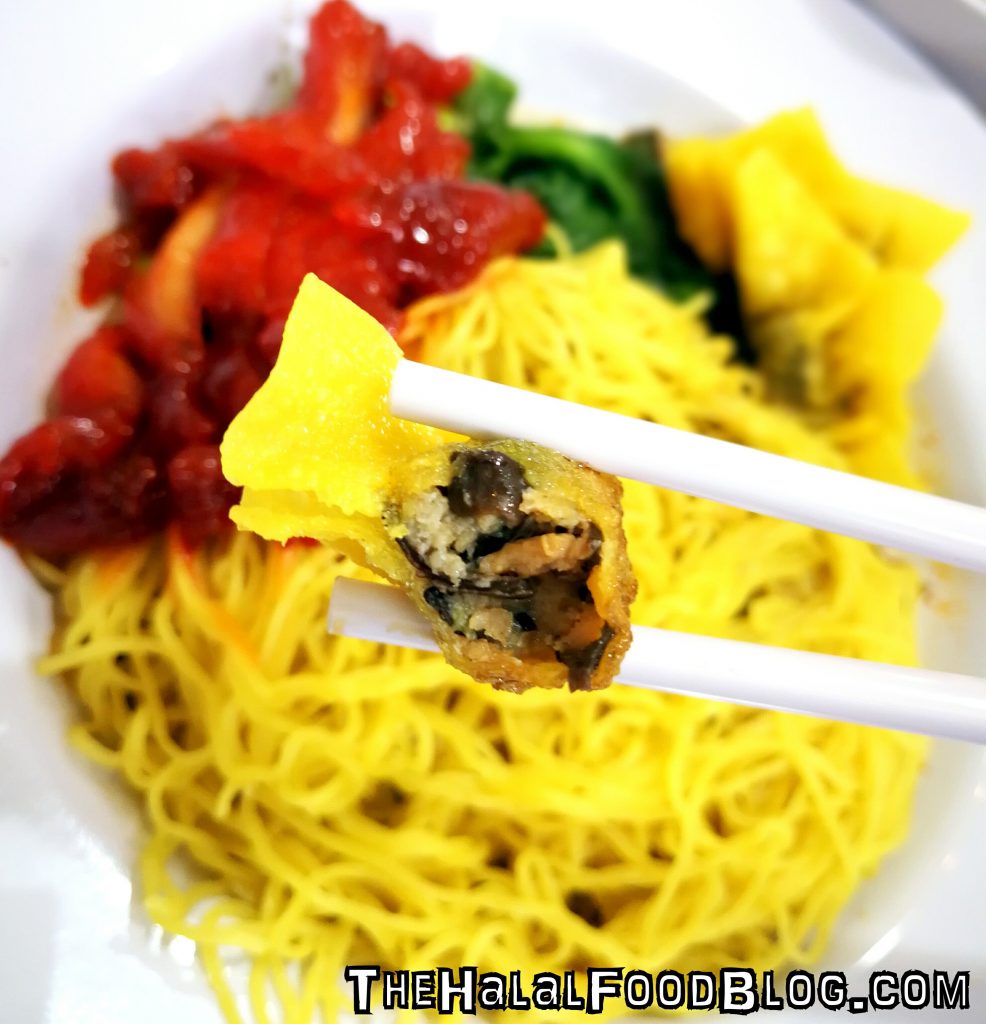 I don't know about you but I'm quite partial to Char Siew Chicken nowadays over the usual Roasted Chicken. I think it's the sweet glazed exterior that gets to me LOL I know some people don't fancy it for that exact reason – the sweet and sticky flavour.
Having said that, this one really hits home for me lah. I mean, simple is sometimes best right?
In fact, Wanton Noodles (aka Halal Wanton –> shoutout to Joseph, Rita & Josephine) was the thing I ate most at Tong Seng (along with the accompanying soup which I always called Ajinomoto Soup because it was always so salty LOL).
Dad has been cooking Wanton Noodles at home since we were kids (his one still #1 btw) so this dish is something I actually really enjoy. But his noodles have something that is power to the max.. something that Tong Seng was also very famous for… I'm talking about – Chicken Feet!
SHOCK! SHOCK! HORROR! HORROR! SHOCK SHOCK HORROR!!
There's no Chicken Feet Noodles at GLC Restaurant!! Well, it's actually on the menu but when I tried ordering it a few times, they said no have. In the end, they explained that it's actually no longer available on the menu.
Sigh. Oh well.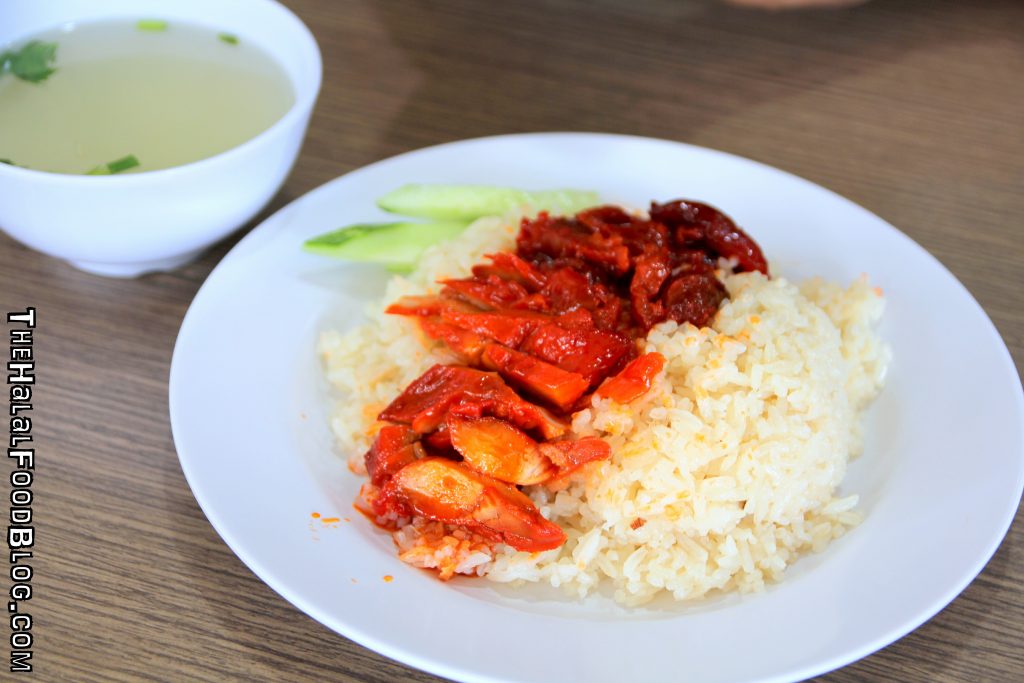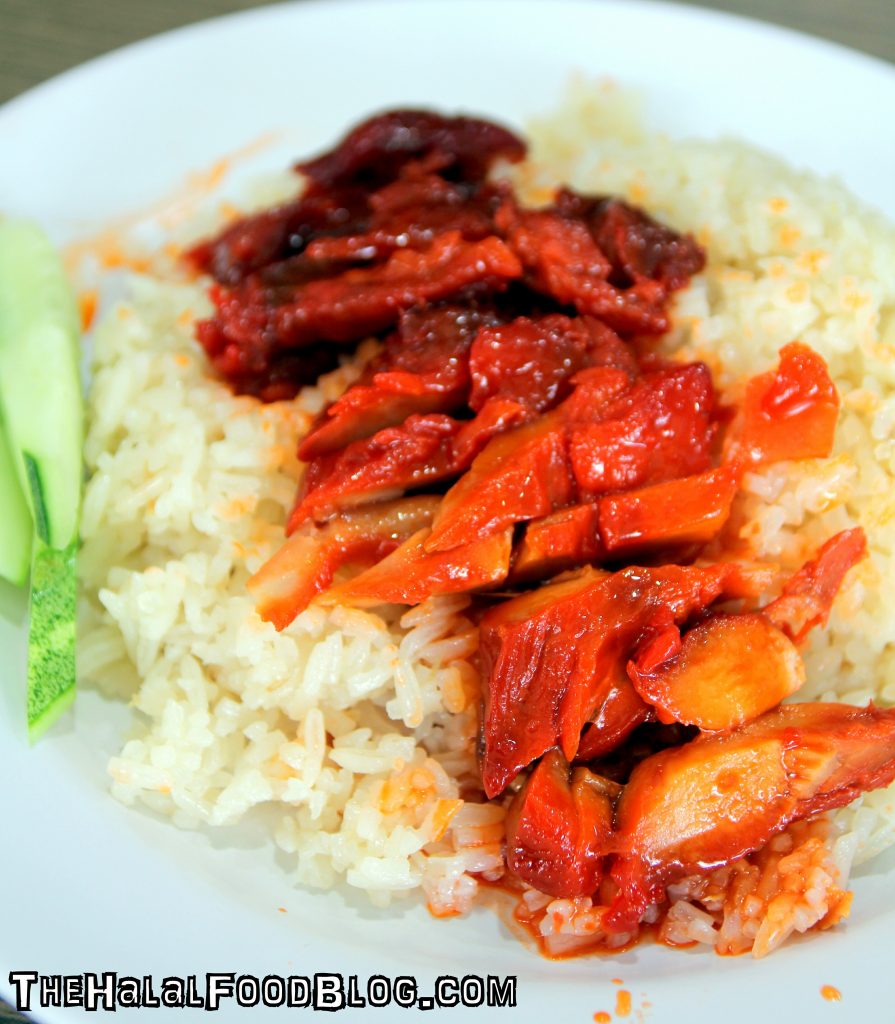 Just in case noodles are not your thing, they also have a Rice version too by the way.
CONFESSION: I ordered the Char Siew Chicken Rice first because I didn't know got noodles type 😛
PRO TIP: Stick with the noodles 😛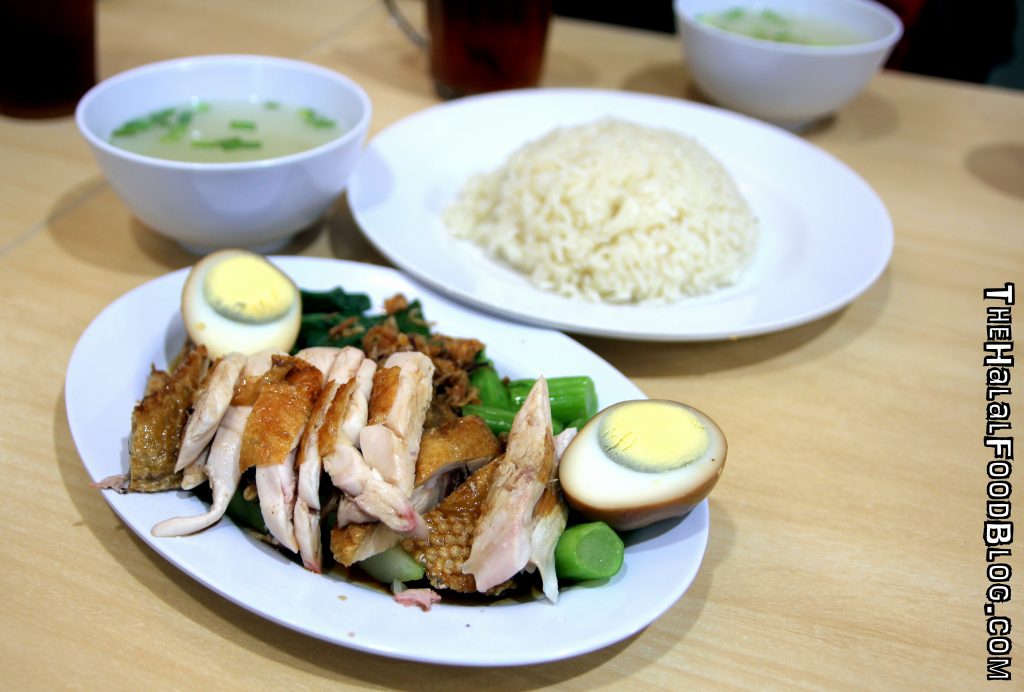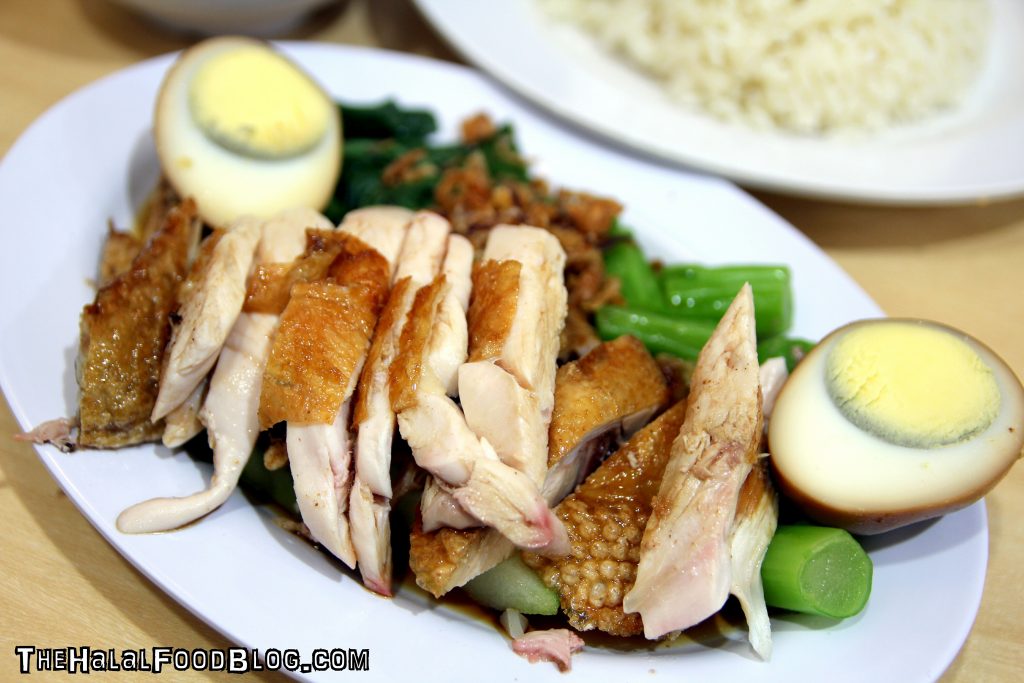 JENG JENG JENG!!!
The Chicken Rice at GLC is reeaaalllly popular and for good reason! In fact, this is also one of the dishes that has led people to compare the food here to the old Tong Seng. No doubt – this is some really good Chicken Rice. But did you know where this actually originates from?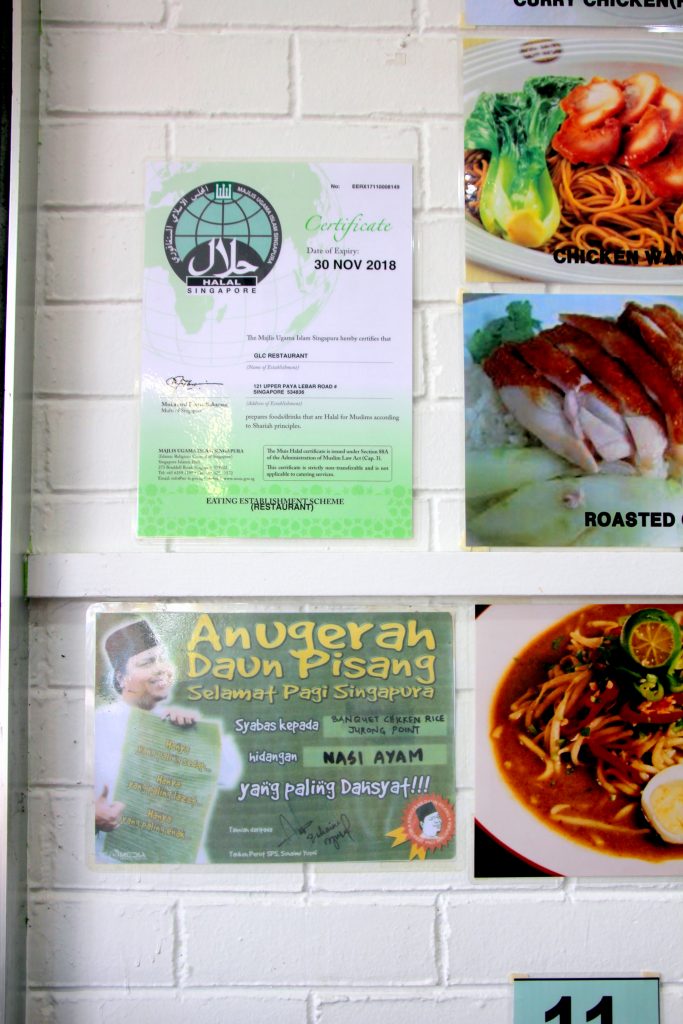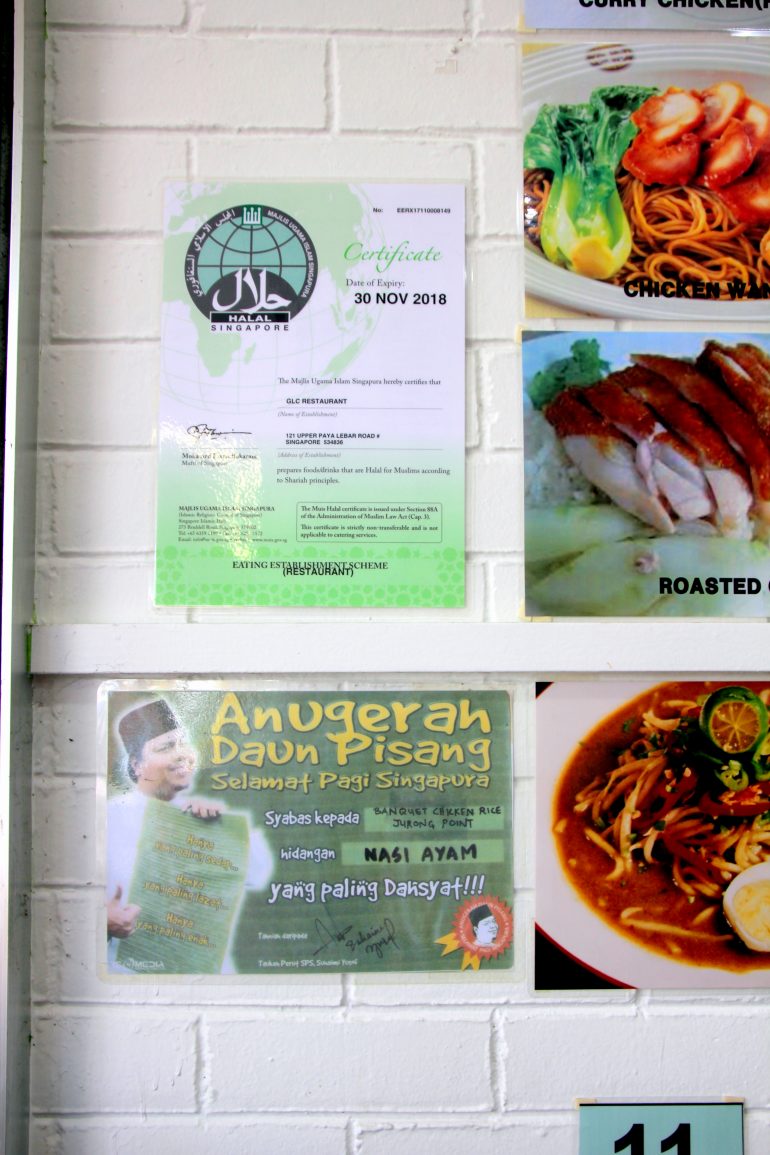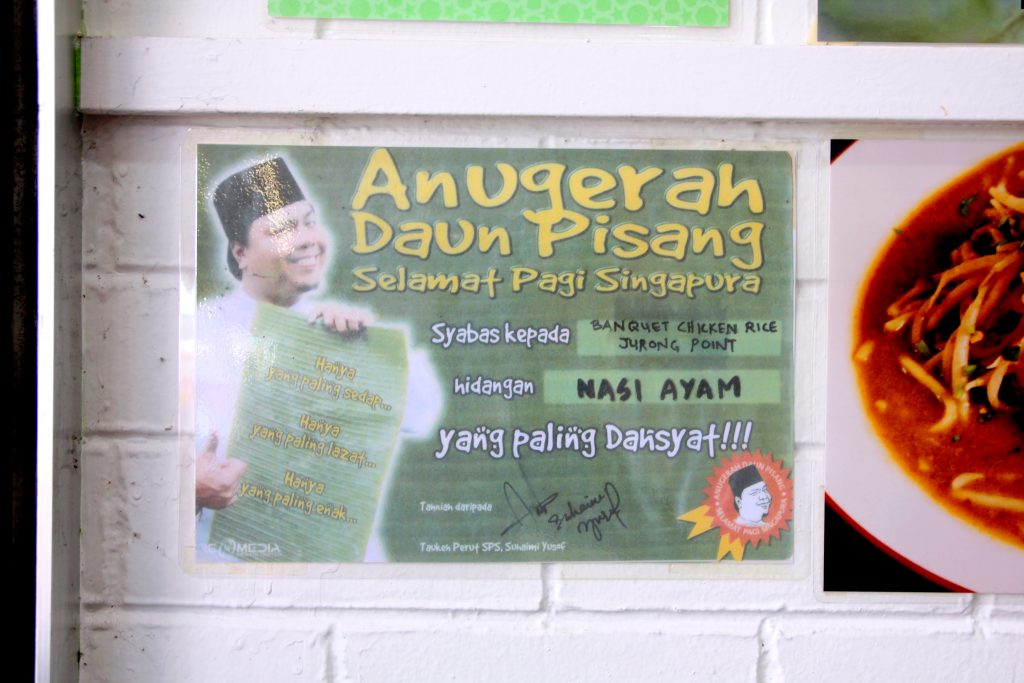 Yes, it's true – the Chicken Rice at GLC Restaurant is actually the same one from the famous Jurong Point Banquet. I'm not sure where they went after Banquet closed down but they're here now and that's what is most important LOL And hey – if Suhaimi Yusof says it's good, that's gotta mean it's good right?
Roasted or Steamed Chicken – take your pick! If you order the set, it comes with a few extras including a little Kai Lan and also a Soy Egg!
I think this is also a good time to mention that not everything is listed on their menu card. You'll see photos of dishes on the wall (including the Chicken Rice) which may not be on the card but are definitely part of the menu if you know what I mean. You'll even see some Malay dishes like Mee Rebus etc which are only served during the breakfast hours. So take a look around before you decide on what you're gonna order and don't be afraid to ask the staff!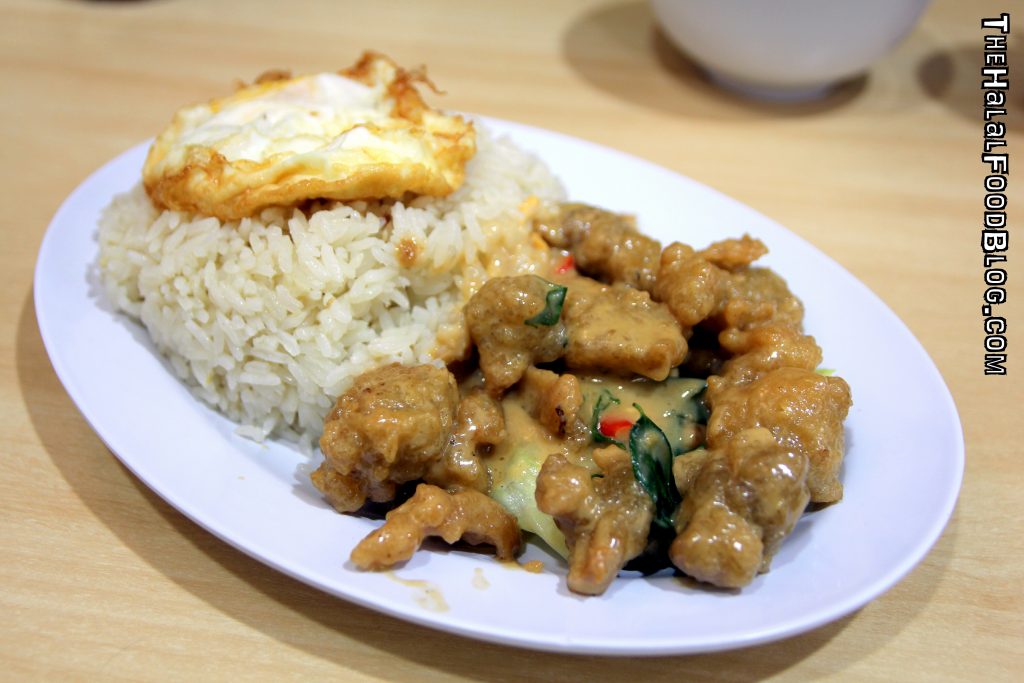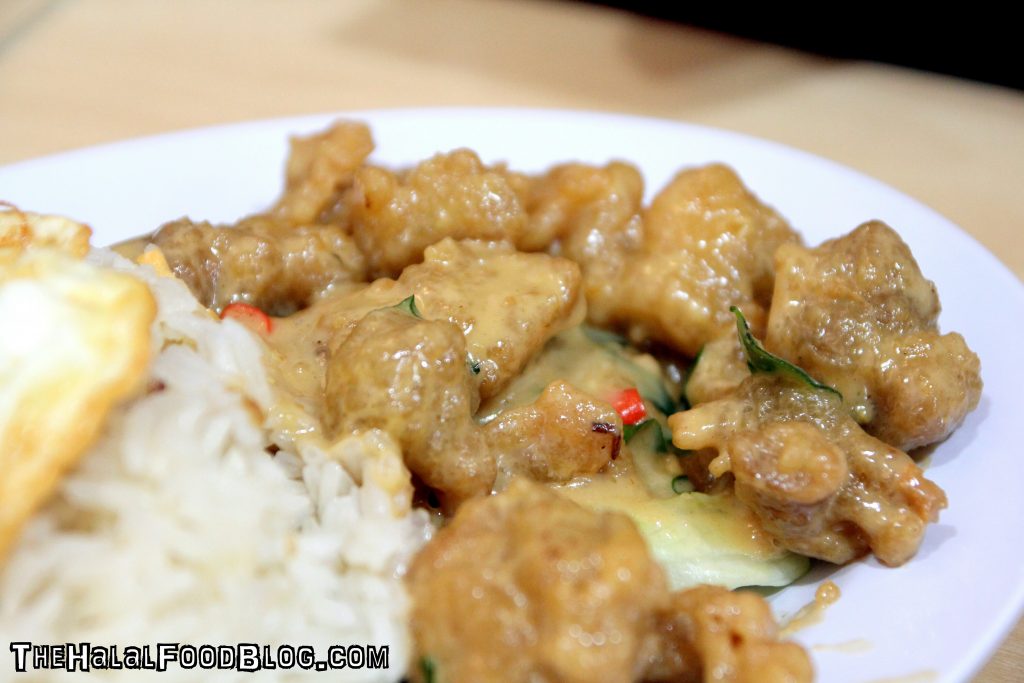 I'm not the one who ordered this dish but I really wish I did. After all, y'all know we're big fans of #SaltedEggAnything right? And this is a classic that looks like it's gonna be the bomb!
In fact, GLC Restaurant does seem to be quite a Tzi Char specialist. They've got dishes like this (rice & meats) and a wide variety no less. For example, you've got flavours like Black Pepper, Sweet & Sour, Gong Bao (Kung Po), Thai Style, Lemon, Mongolian, Spring Onion, Gan Xiang (???) and Buttered. You can have either Beef or Chicken!
Kena one time with white rice and a fried egg also power lah actually.
And speaking of Tzi Char…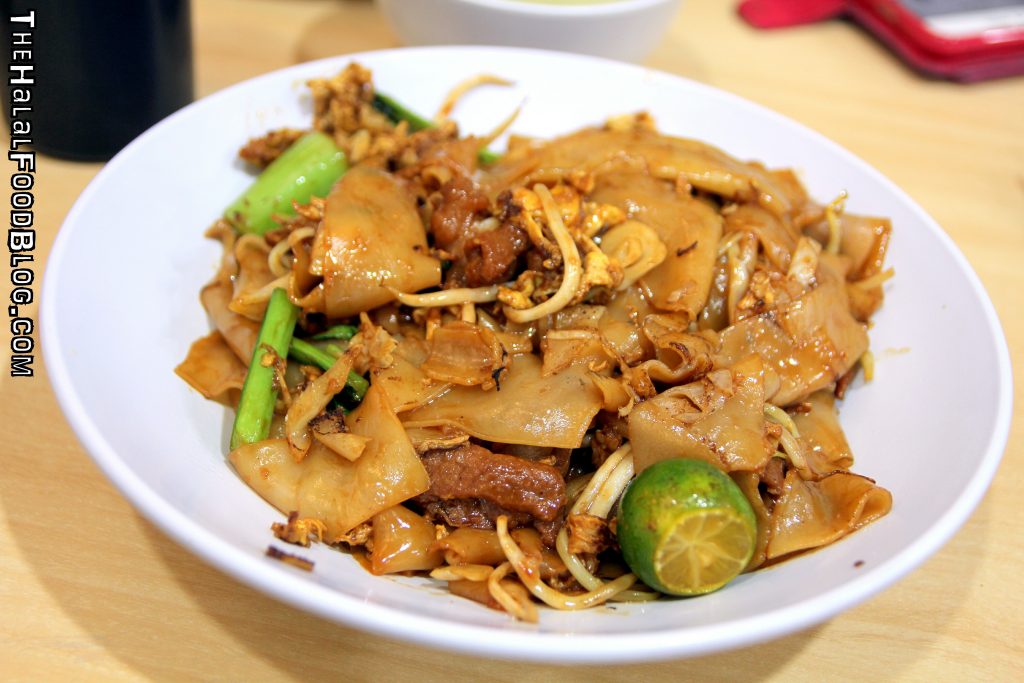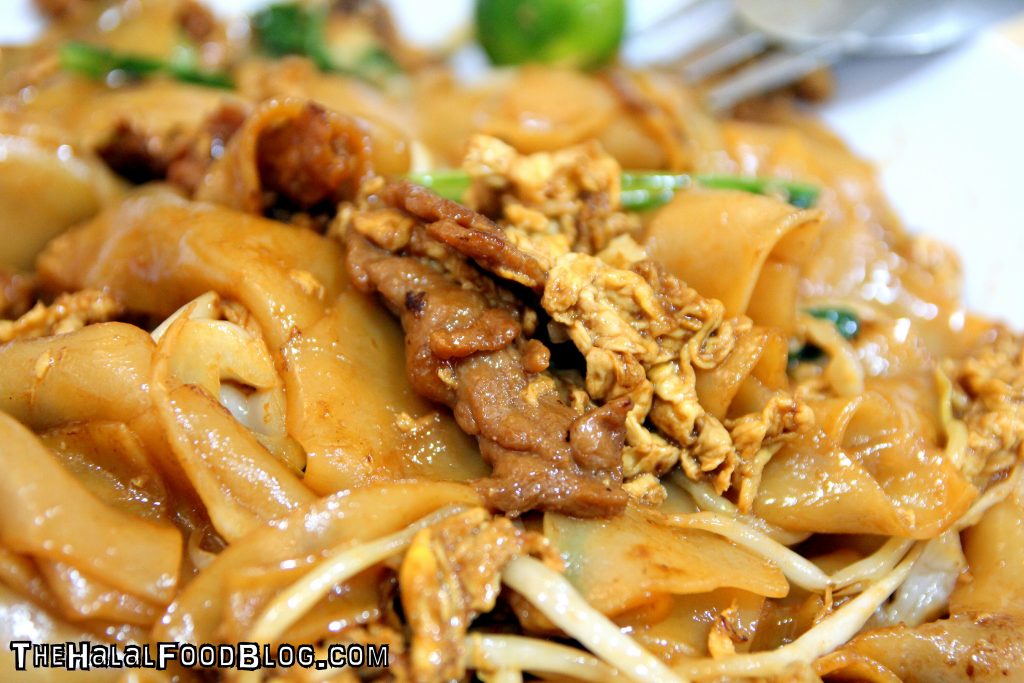 Plenty of wok hei happening at GLC Restaurant for sure! Besides the Fried Hokkien Prawn Noodles and the KL Hokkien Dai Lok Noodles we mentioned earlier, you've got plenty of fried dishes like the Malay Mee Goreng, Seafood Noodles, Seafood Crispy Noodles and so much more – all with that flavour and aroma that we can enjoy a good Tzi Char place.
They've got the soupy (aka wet) Hor Fun too but I'm partial to the Stir Fried Beef Hor Fun where you can really get that wok hei flavour. Stir fried flat rice noodles with egg and strips of beef? WIN!
FUN FACT: Wok Hei literally translates to 'breath of the wok'. It's actually a very unique flavour and the mark of true wok-smanship to get a good wok hei going in your dishes. I guess you could say that it puts the 'char' in Tzi Char 😛
PS it's not just noodles. They have Fried Rice dishes too okay. Not to mention plenty of seafood dishes which you can order ala carte for everyone to share and enjoy.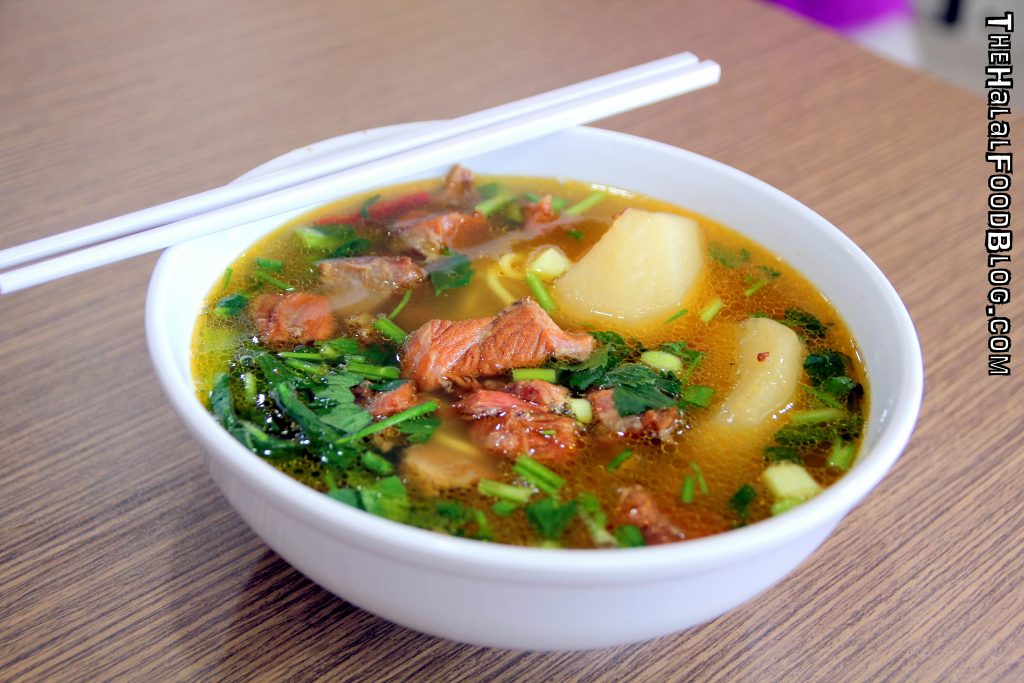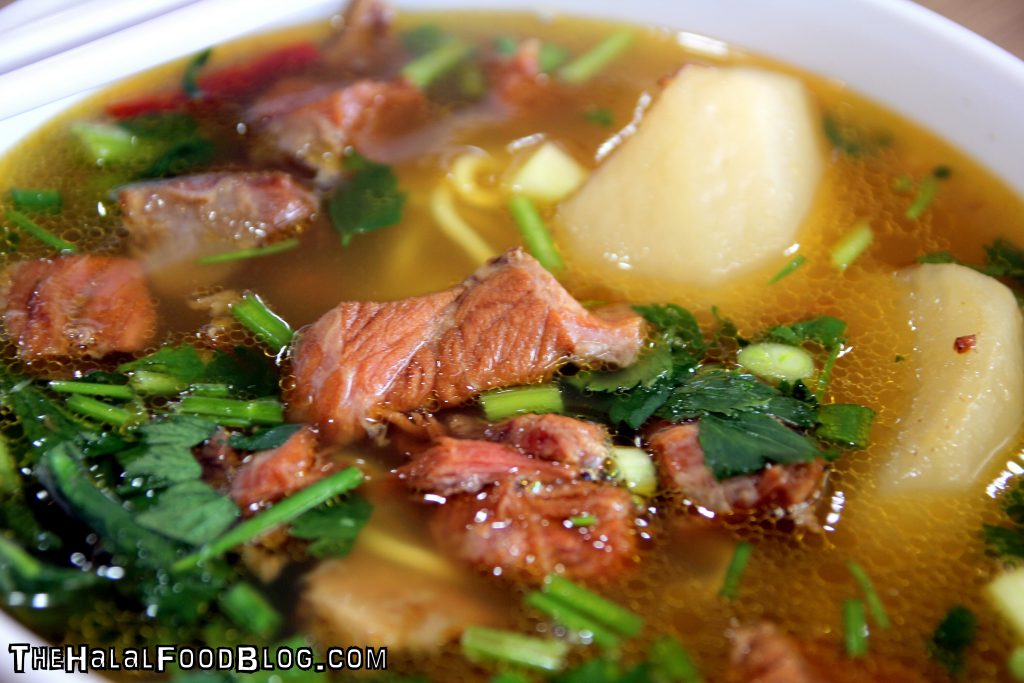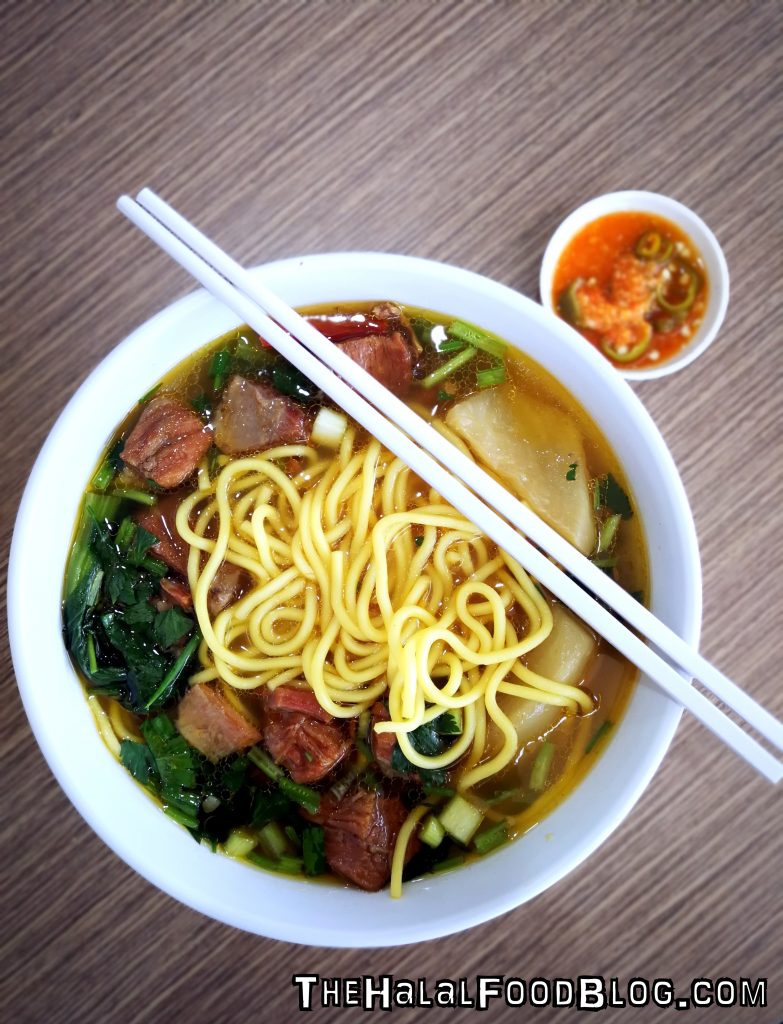 I think the Beef Brisket Noodles is probably the only dish that I've been actually disappointed with at GLC Restaurant so far. I was really expecting a good one here but it was not to be I guess.
The beef was actually pretty tough for the most part. I imagine beef brisket dishes to have nice, tender beef y'know what I mean. Yeah sure, there were some tender bits but majority were really chewy. I also didn't quite expect to have those yellow egg noodles (I though maybe some kind of La Mian normally?). I guess that one is just a personal preference (I've been kinda off yellow noodles since last year) so if you like yellow egg noodles then I guess you'll like the noodle choice here.
The only saving grace was that hearty beef broth that everything is bathing in. Best enjoyed when hot! Sluurrrrrp!
So what do you think? The "new Tong Seng"?
I personally feel that it's quite different actually. Maybe it's because of my own personal experiences at Tong Song (I'll never forget sitting at tables along the sidewalk) so I don't quite get the same vibe here.
But having said that, GLC Restaurant definitely has its own thing going. And dare I say it – more to offer than Tong Seng did. Yeah, it's a whole different menu here for the most part and some of it has proven to be really good and the prices are actually really really reasonable.
PRO TIP: It gets REALLY crowded and busy during lunch hours (12pm-2pm) 😀
It may not be the "new Tong Seng" but it can definitely be a "new favourite makan spot" for many. Pity they don't open til late though.
PS next time we go, it's gonna be the Seafood and more Tzi Char for sure!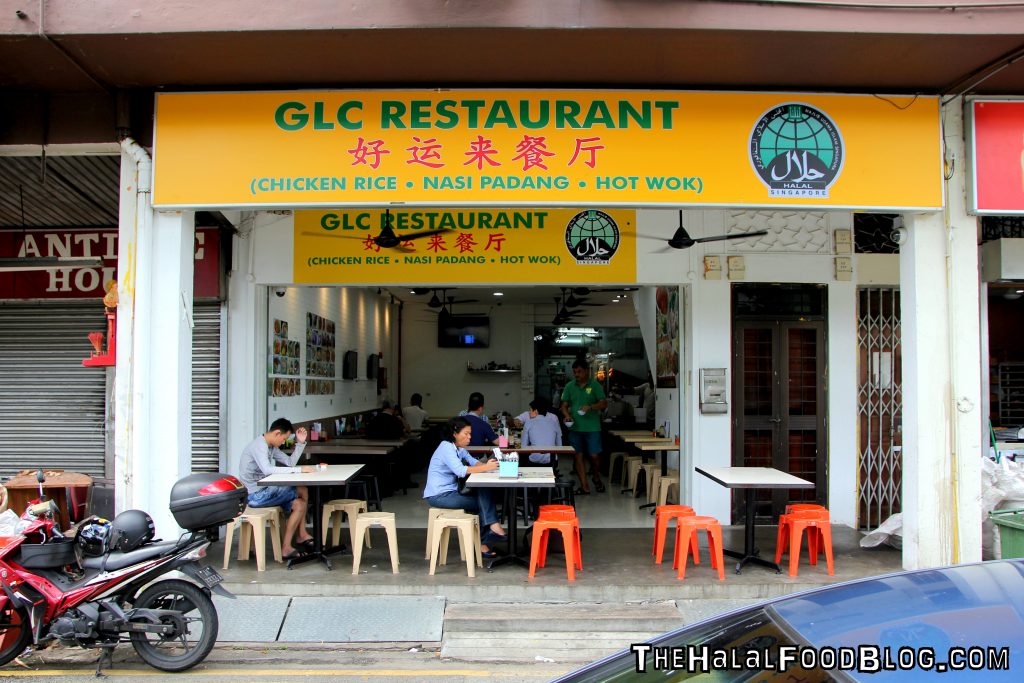 GLC RESTAURANT
121 Upper Paya Lebar Road
S 534836
Tel: 6581 9338
Operating Hours:
8.00am til 8.00pm Mondays til Fridays
9.00am til 5.00pm Saturdays
CLOSED ON SUNDAYS
All information (including prices, availability of item on menu and Halal status of establishment) are accurate at the time of posting. All photos used in this site are property of The Halal Food Blog unless stated otherwise.