In case you have not heard yet, Gion Dining has recently been certified Halal!
That means that not only do we have a new makan place to enjoy Japanese food, we are also talking about having access to premium and authentic Japanese cuisine!
The Halal Food Blog Team was honoured to be invited to a special event to commemorate this momentous occassion where Gion Dining unveiled their Halal certificate and also gave us a sneak peek at what's in store when we drop by Gion Dining. Plus, we got to bring along some friends too!
Okay so I was standing pretty far at the back but that is a shot of the unveiled Halal certificate issued to Gion Dining! After much hard work and stringent checks, Gion Dining achieved the ultimate goal of Halal certification by MUIS and this means that we can all enjoy premium Japanese cuisine here in Singapore.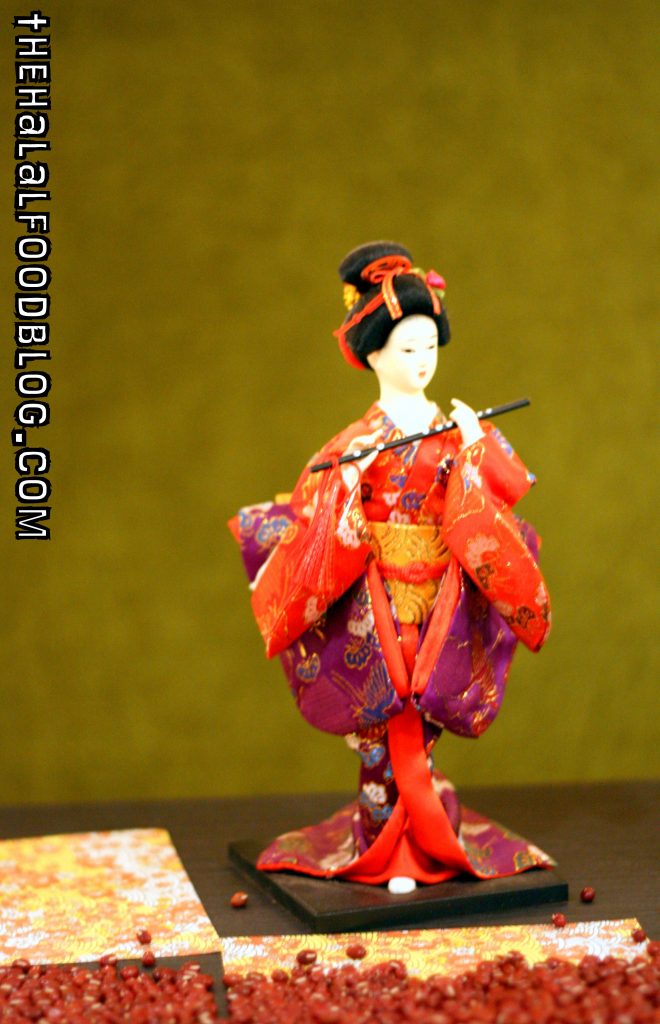 When we first heard the news, we thought "maybe just another Japanese makan place?" but after taking the tour and learning more about Gion Dining's philosophy and quality standards, we began to understand that Gion Dining was not your typical Halal Japanese restaurant. It really was a touch of Japan right here in town.
Named after a district in Kyoto, Gion Dining offers an authentic taste of Japan with its array of traditional and modern dishes that's sure to appeal to many. In fact, all the recipes at Gion Dining were perfected and then handed down by Japanese Master Chef Matsuno Mikio who has been a skilled master with over 60 years of experience in Japanese cuisine!
But many of you must be thinking – "but what about the food?"
Well, a little bit more on that later okay LOL
The restaurant can easily seat over 100 guests but if you'd like that little bit of extra privacy with that Japanese touch, they have Tatami Rooms too! And as you can see from the photos above, the Tatami Rooms are cozy and comfortable too!
There is a minimum spend of $50 per pax for the Tatami Rooms (T&Cs apply) but this would be a perfect setting for a gathering of family, friends or even an office function too. Anyways, with dishes ranging between $6 to $30 on the menu, this is definitely a great idea to add to the whole experience! 🙂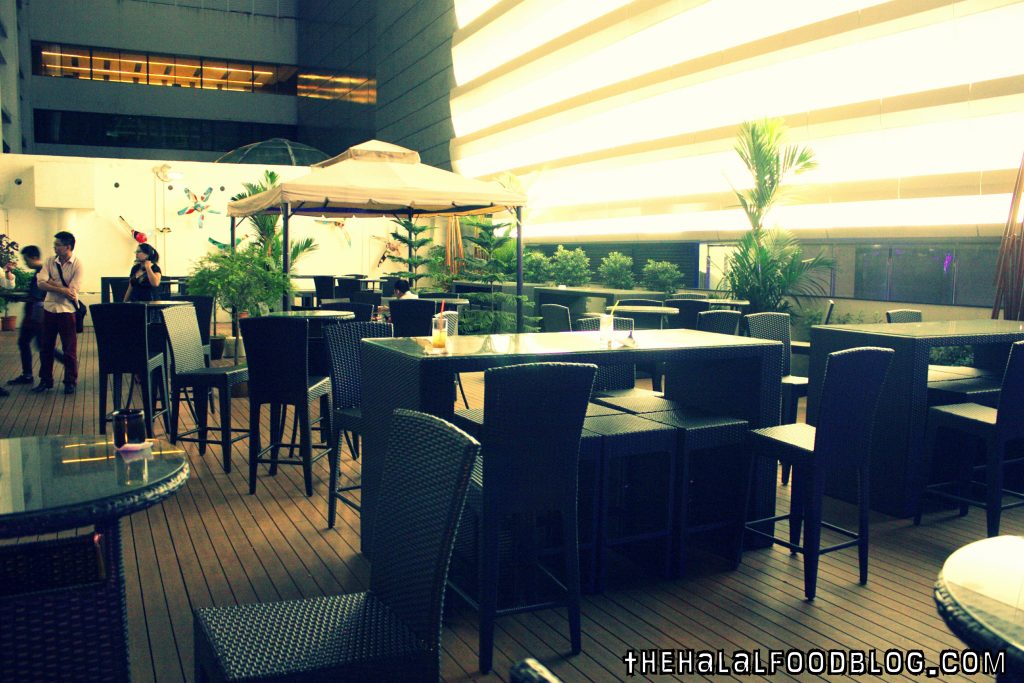 Or if you prefer a more casual setting, no problem! They also have a deck for Al Fresco dining! Really cozy and romantic setting to be honest and it was really breezy when we visited so it was really impressive. Night out with the girls? Maybe out on a date? Can't you see yourself impressing everyone by bringing them to enjoy great Japanese food at a place like this?
And speaking of food, we can hear you all screaming for some pics of the food already LOL so here you go!
There's 2 sets of food – one set which was on display (so we couldn't eat) and one set which we whacked happily!
First up is the display dishes (we wish some of them were for makan!!)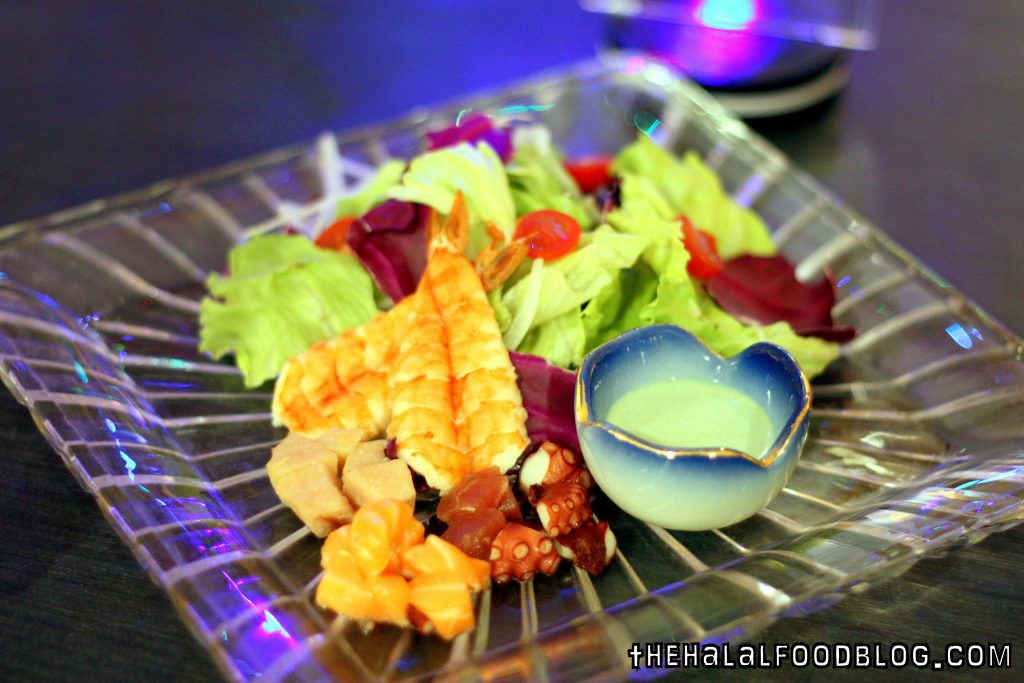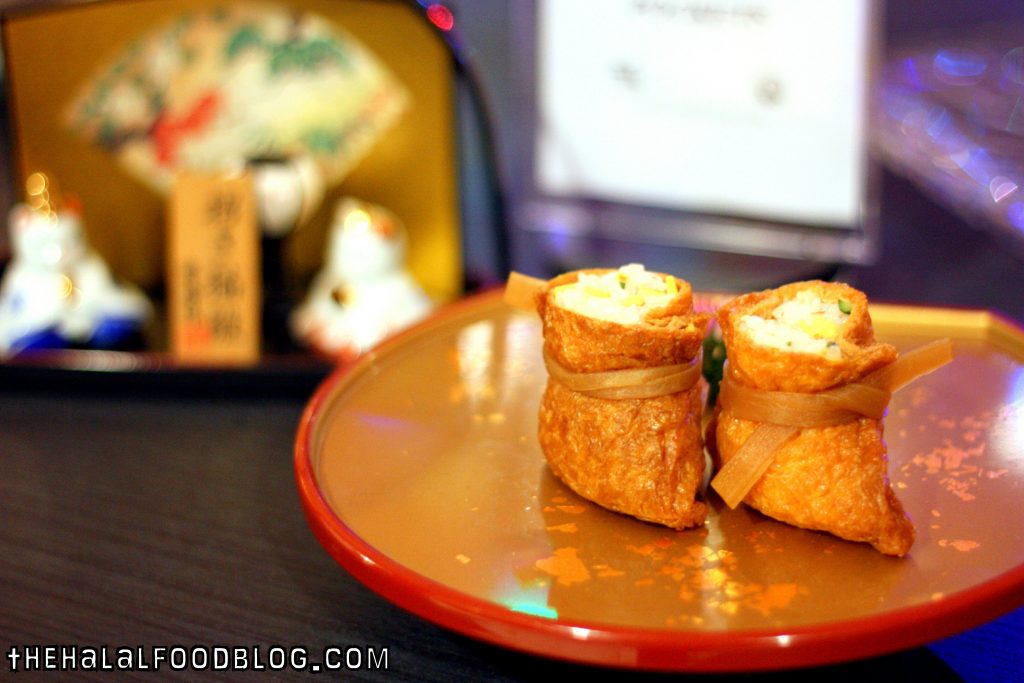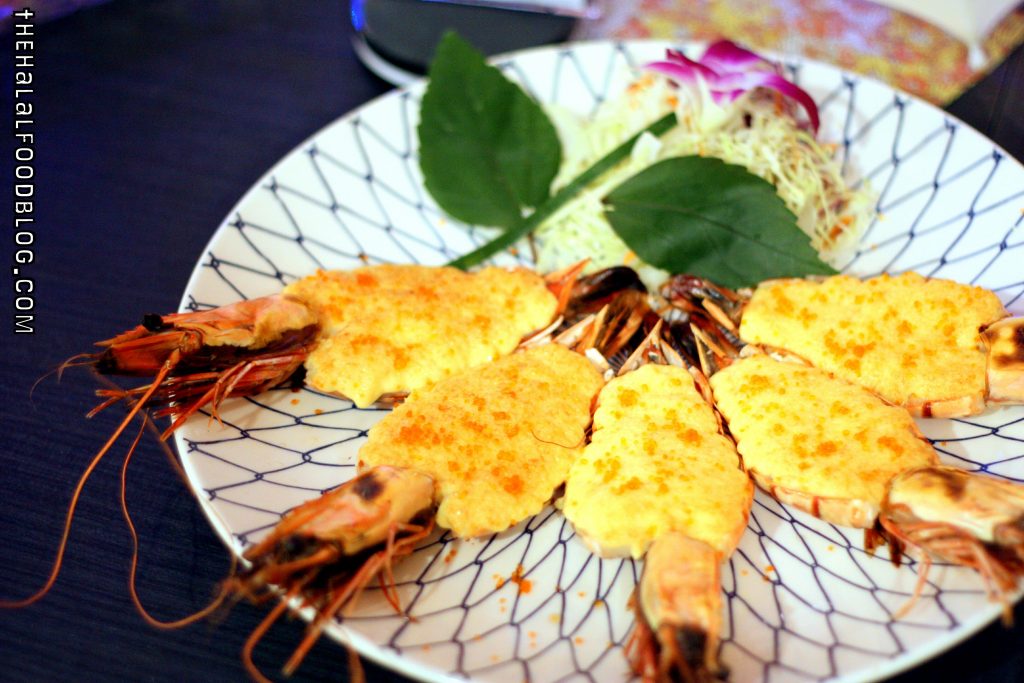 ZOMG those prawns!!! LOL obviously that's one of the dishes that we wish was not just for display.
Can imagine the creamy mayonnaise and the fresh sweet prawns tsk tsk tsk… Definitely on the list for when we visit for makan the next time.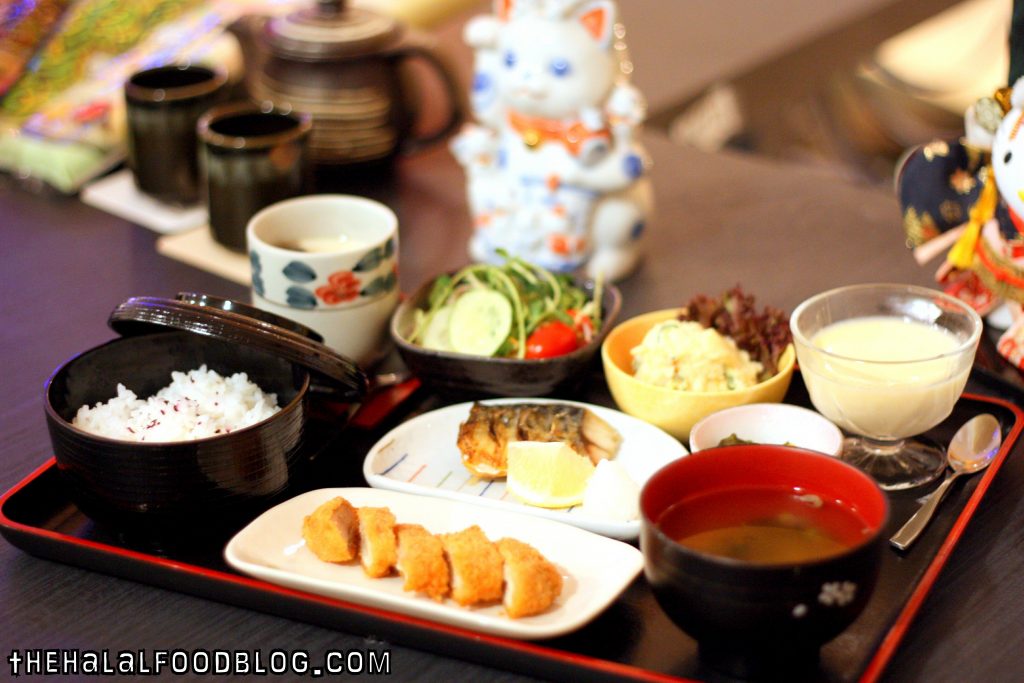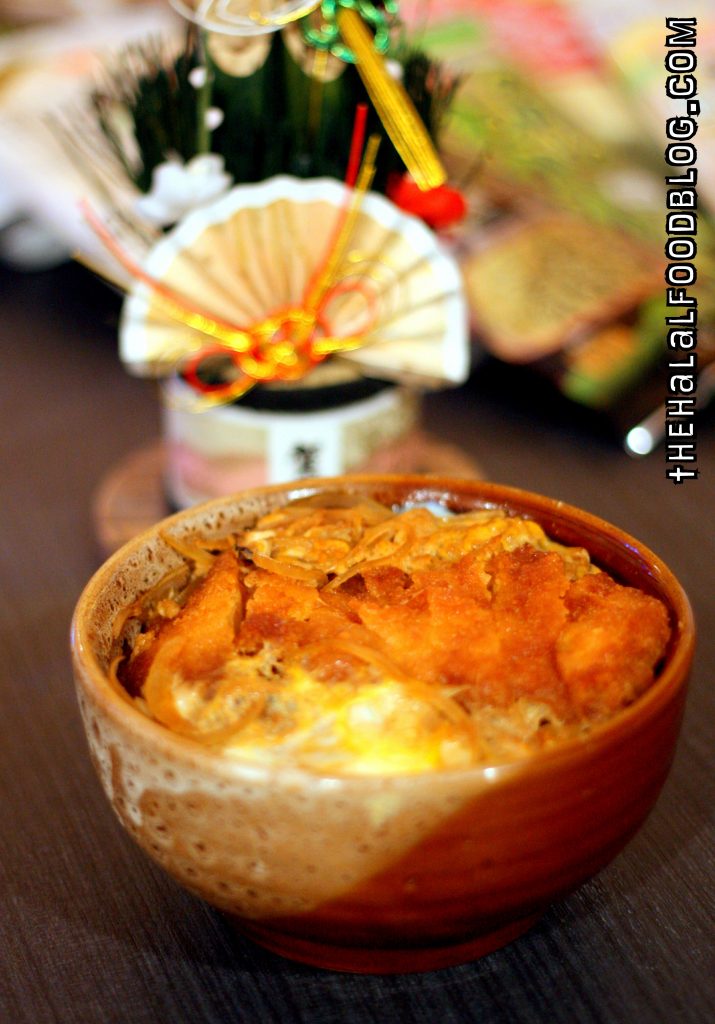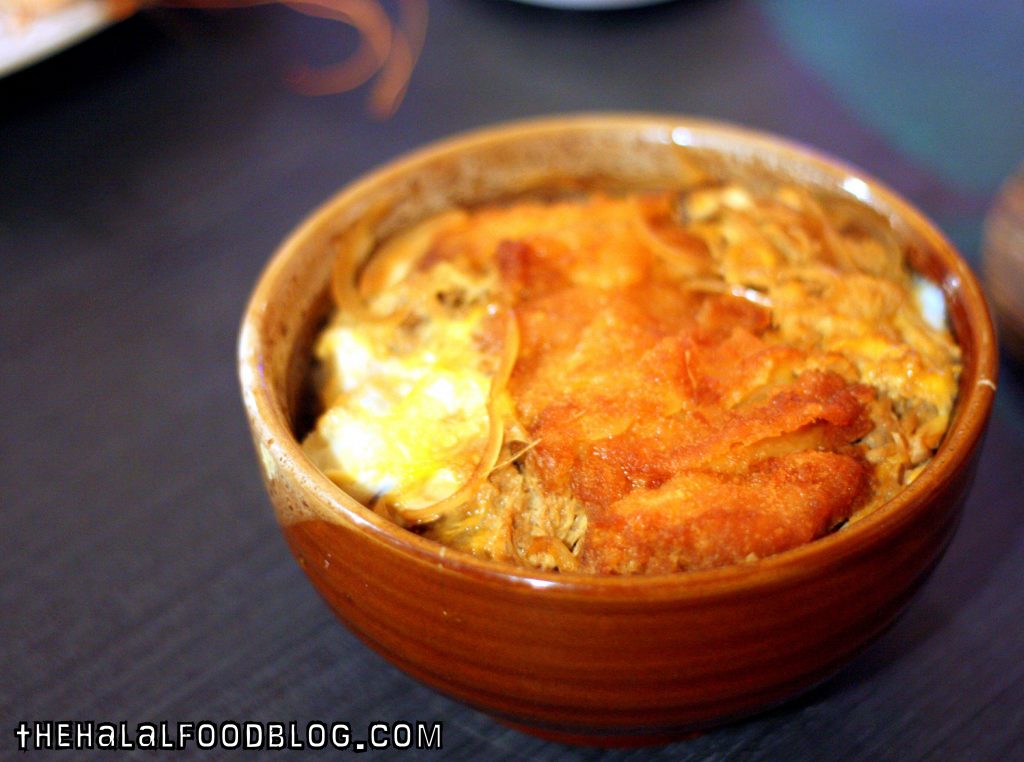 Some of the mains on display too.
Not only individual dishes but they also have some great set meals too so you're guaranteed to have a complete meals with everything in the set.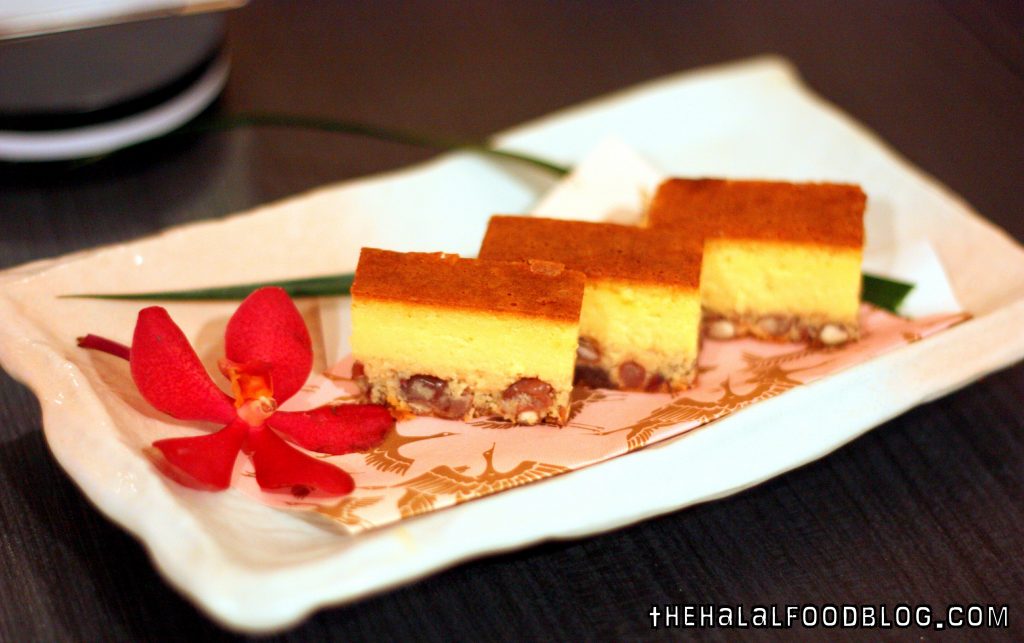 For dessert, they had  this special cheesecake which had some Azuki (sweet red beans).
This one we did get to try and it was actually quite nice!
We'd enjoyed cheesecake before but this was the first time we'd tried some with red bean incorporated and it was surprisingly good. I guess it doesn't seem like a good match but this one really hit the spot!
Anyways, now on to the food we actually got to sample!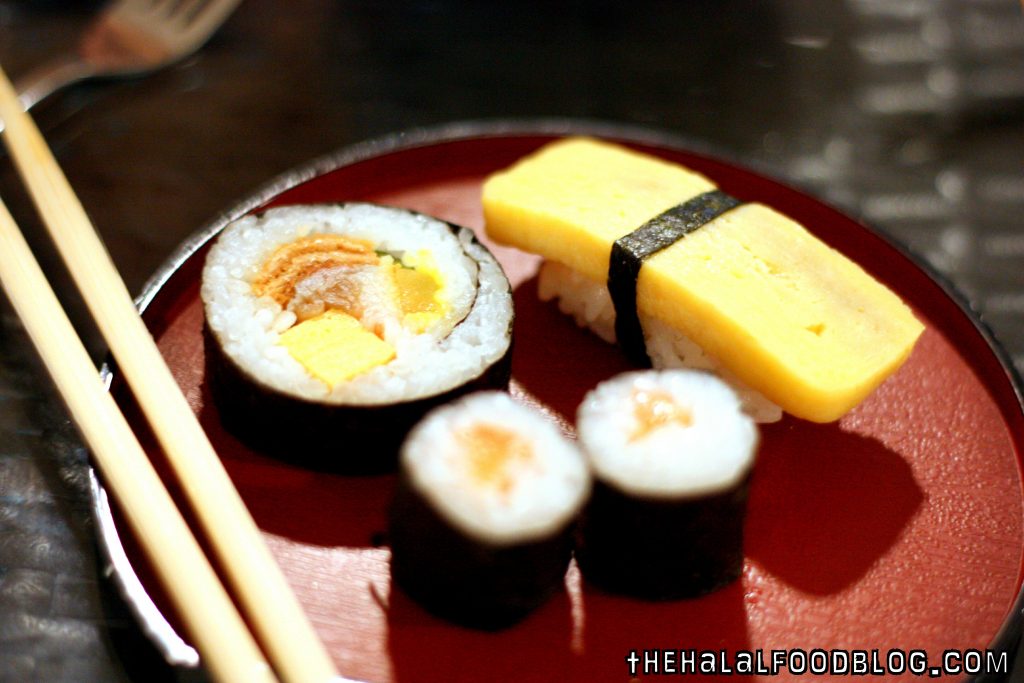 There was quite an assortment of Sushi for us to sample and boy oh boy was it good.
We really do enjoy a good serving of sushi and Gion Dining served up some premium stuff that evening. Various Maki and Nigiri with fresh ingredients!
And what goes best with Sushi?
Oh yeah, we're talking about Wasabi.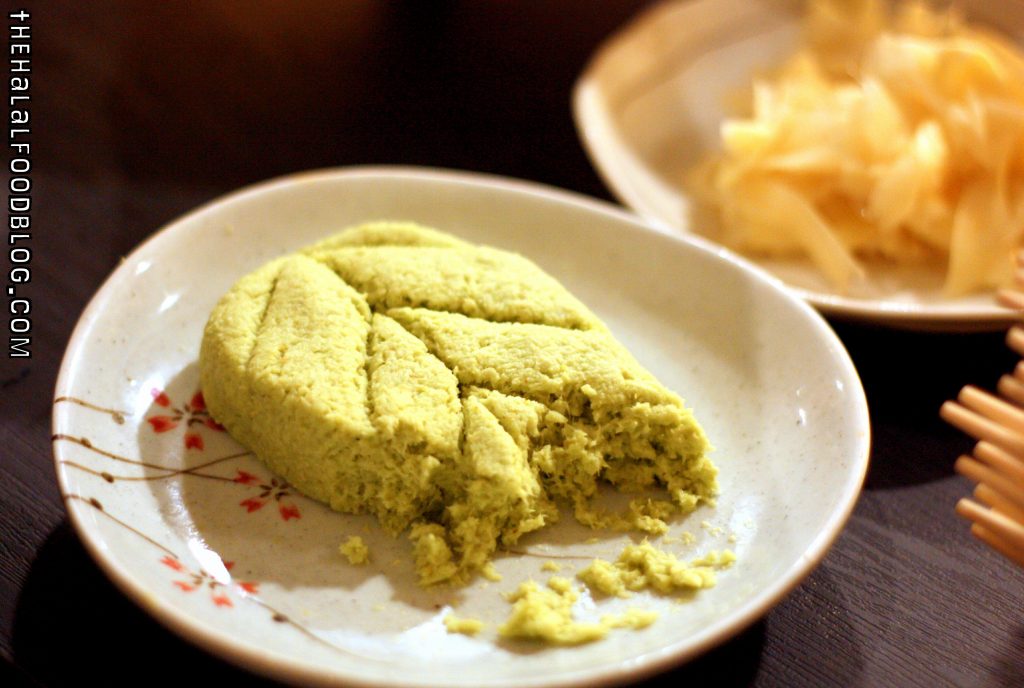 Believe it or not, I actually didn't like Wasabi when I first started eating Japanese food.
I mean, I like spicy food but I guess this was a different kind of spicy for me and I could not appreciate the unique flavour of Wasabi.
Well, all of that changed a few years ago and now I can't get enough of the stuff. In fact, I always tend to put A LOT of Wasabi when I have my sushi. Well, I tried that here at Gion Dining and I realized that – this was the real deal! Just a little bit of the Wasabi and I could already feel the spicy feeling shooting up my sinuses.
Let there be no doubt about the Wasabi at Gion Dining. Power to the max!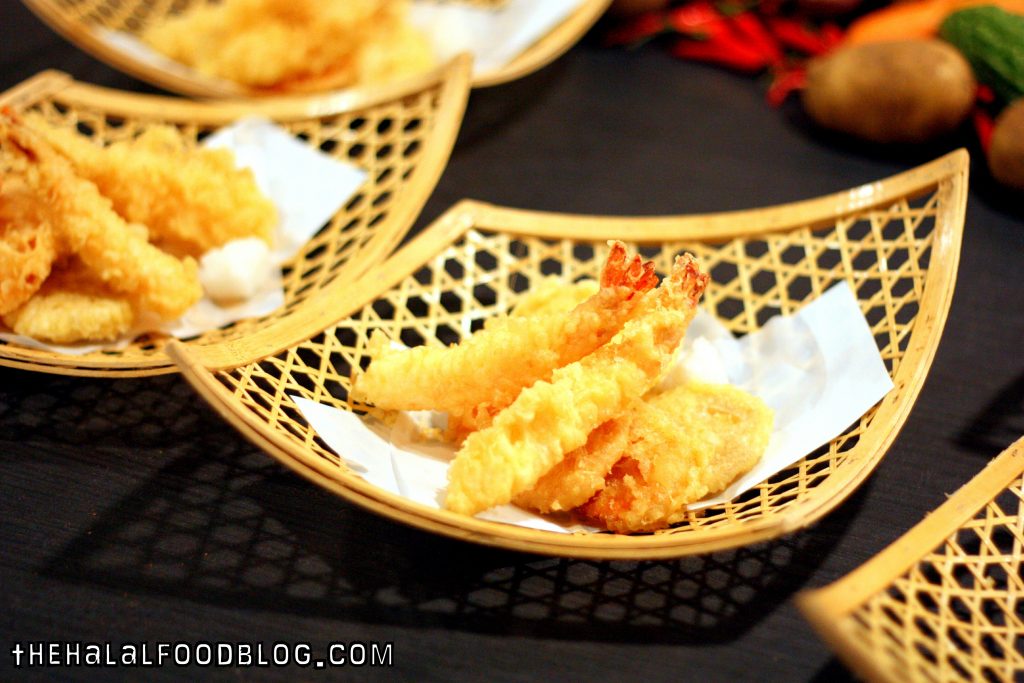 Fresh, hot and crispy Tempura. Absolutely delightful!
This is one of the dishes we would definitely order again when we visit the next time.
You can taste the freshness of the ingredients like the prawns and the quality of ingredients like the lotus root, sweet potato and white radish. Dip into the Tempura sauce before chomping down and you're all set!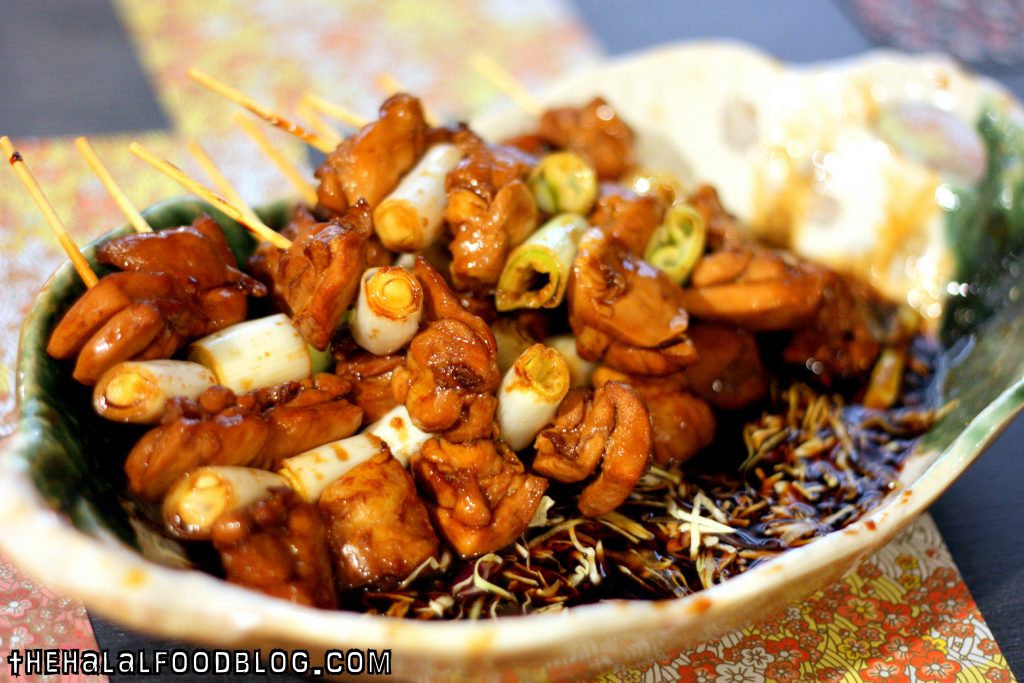 They have a great range of Yakimono (grilled skewers) at Gion Dining and one of the must-try choices is the Chicken Yakitori which is always a big hit.
Perfectly grilled pieces of chicken with spring oniond to add that extra flavour. All basted (and served) with a delicious Yakiniku sauce that is actually made specially at Gion Dining! A lot of commercial sauces used in Japanese cuisine contain Mirin or Sake (Japanese rice wine) so Gion Dining decided to perfect their own sauce instead!
In fact, besides the Halal Gion Yakiniku Sauce, they also have a Halal Gion Salad Dressing too! Hopefully we will be able to buy some of these sauces soon!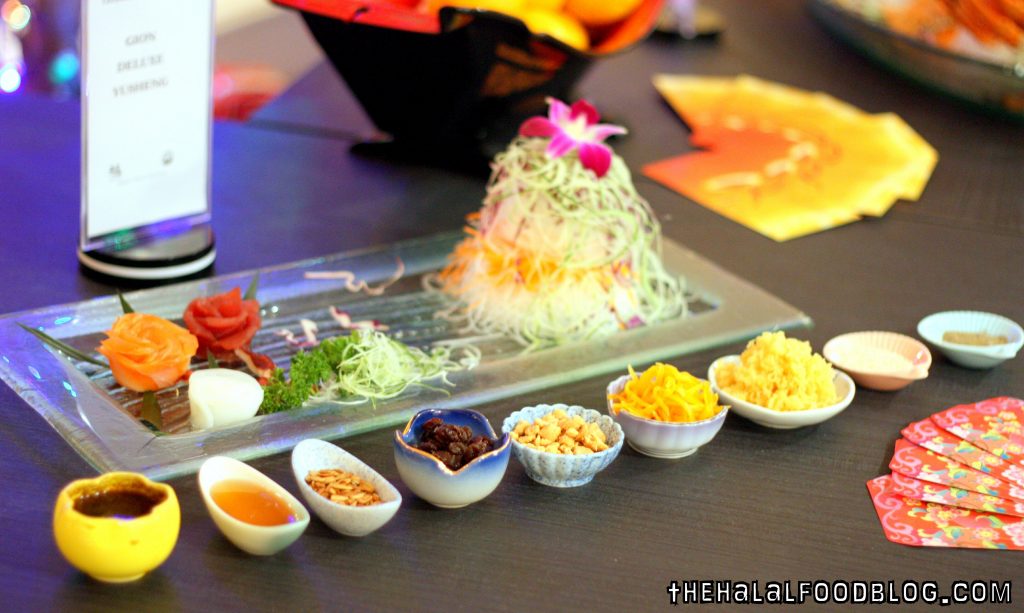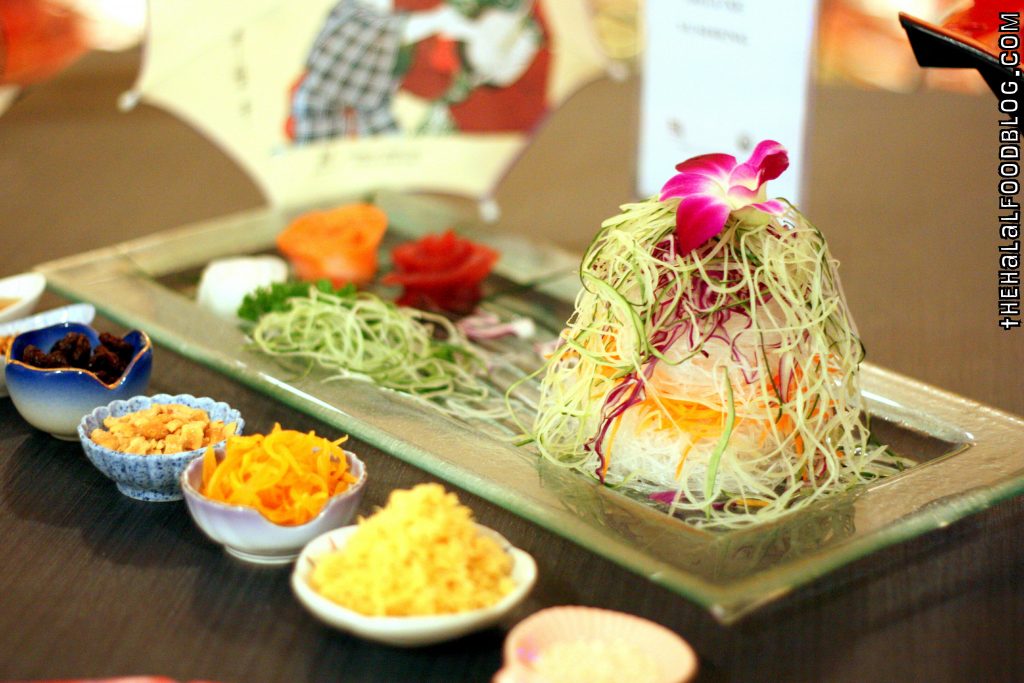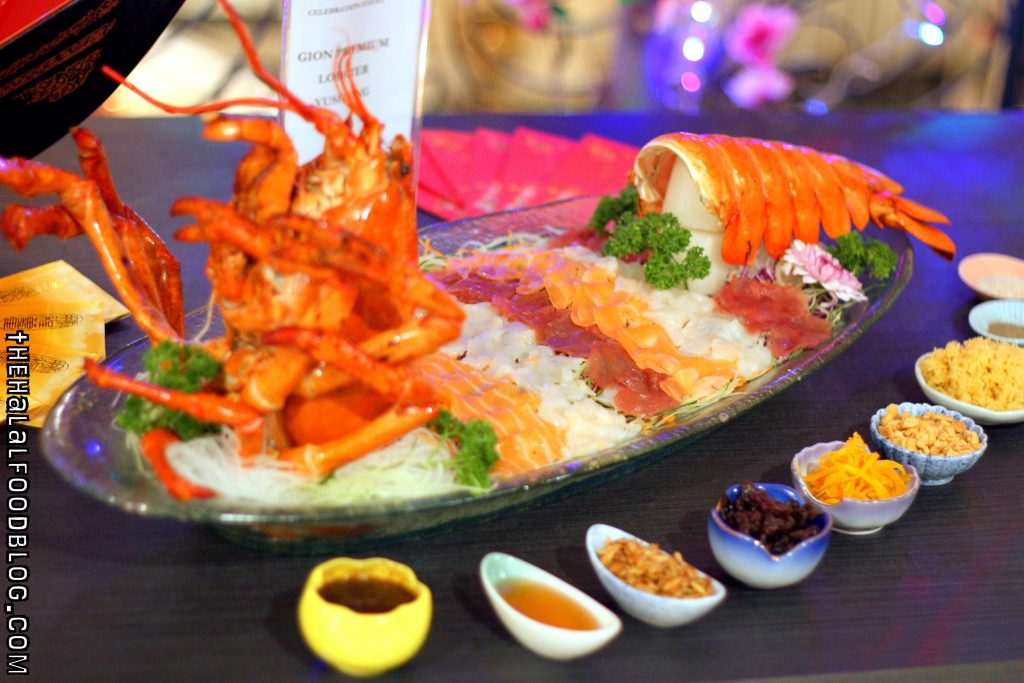 Here's a heads-up for everyone who is planning to celebrate the CNY period with some festive Yu Sheng!
Gion Dining is not only offering a Halal Yu Sheng but also with premium ingredients too!
Choose from Tuna, Salmon and the luxurious Lobster Yu Sheng too!
Definitely something that's bound to be special to celebrate! More details to come soon okay!
Anyways, you can head down to Gion Dining's website for full details of their menu and also Like the Gion Dining Facebook page to keep updated on offers!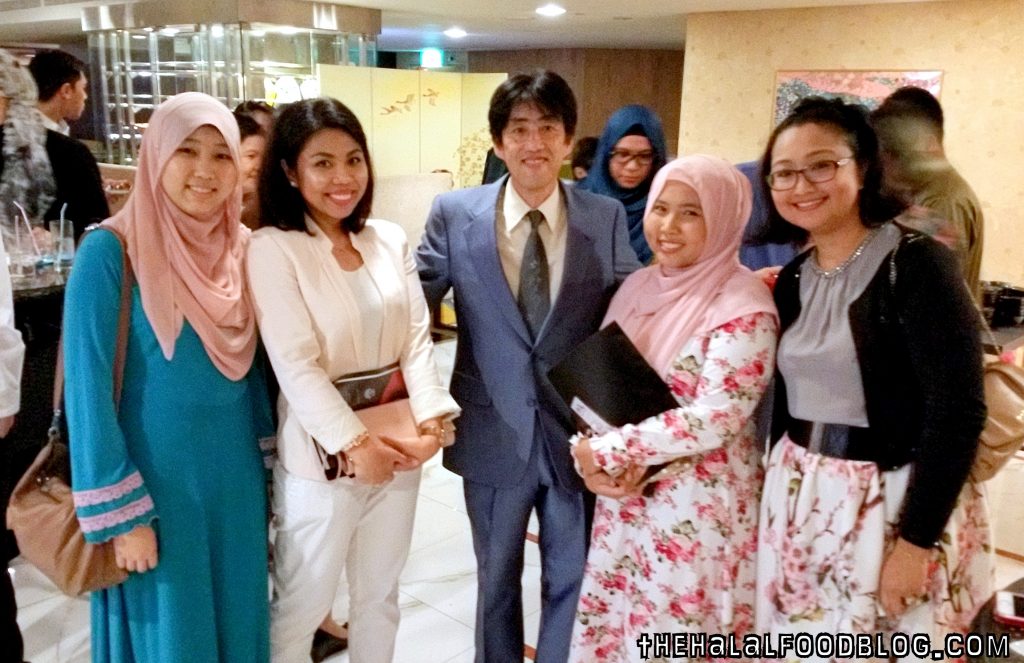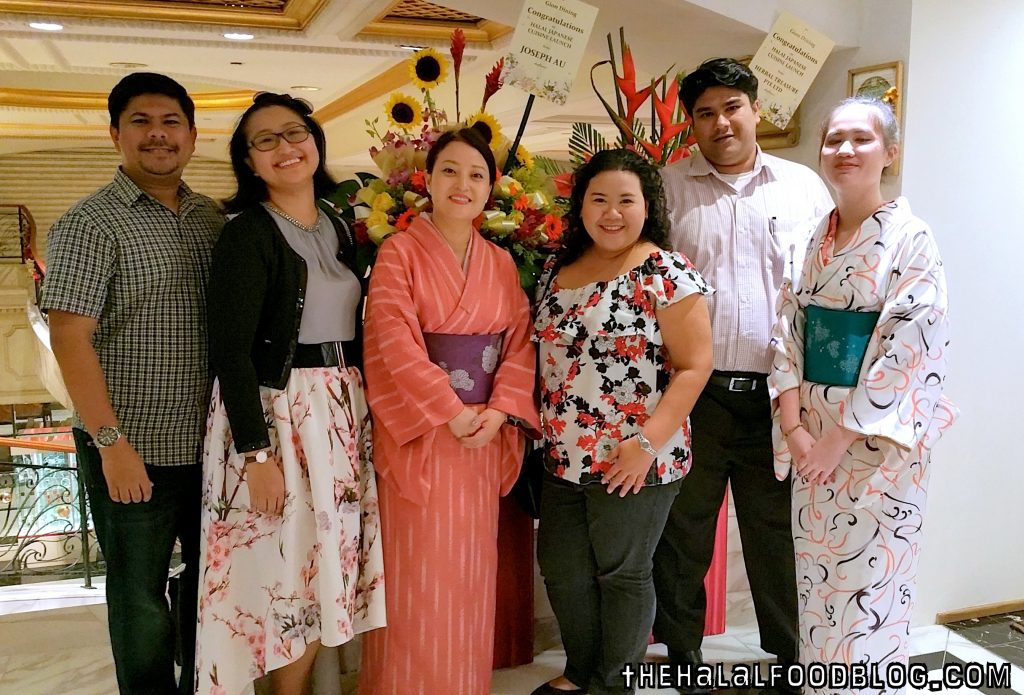 That guy in the first picture is Seiichi Kakizaki-san from the Nippon Asia Halal Association (NAHA) all the way from Japan! This is actually the certification body over there and you can tell they're super serious about it when it comes to Halal matters at Gion Dining.
Just a preview and we were already very impressed with that Gion Dining has to offer.
Not only is their style and philosophy commendable, so is their food so far!
What's more, it's located very conveniently in the heart of town at Royal Plaza on Scotts!
Now we have another reason to visit Royal Plaza on Scotts (not just buffet jer!) yeah! LOL
Anyways, a very special thank you to June and the whole team at Gion Dining for having all of us down to commemorate this special milestone with Gion Dining and looking forward to dropping by again soon to try many more items on the impressive menu!
And not forgetting the ladies from Halal Food Hunt and Juliana from Gaya Magazine for gracing the event with us! Hope you all enjoyed it as much as we did!
Royal Plaza on Scotts
25 Scotts Rd
Tel: +65 6735 6100
www.giondining.com
Facebook: www.facebook.com/giondining
Operating Hours:
11.30am to 2.30pm Tuesday to Sunday (Closed for Lunch on Mondays)
Dinner: 5.30pm to 10.00pm (Last order at 9.30pm) Daily
All information (including prices, availability of item on menu and Halal status of establishment) are accurate at the time of posting. All photos used in this site are property of The Halal Food Blog unless stated otherwise.
---
Gion Dining offers 15% off for all FRIENDS Card holders. Valid on weekdays and weekends. Not valid with other promotion, discounts or vouchers.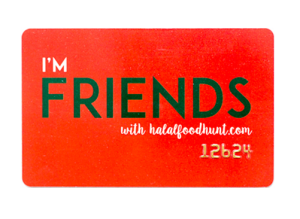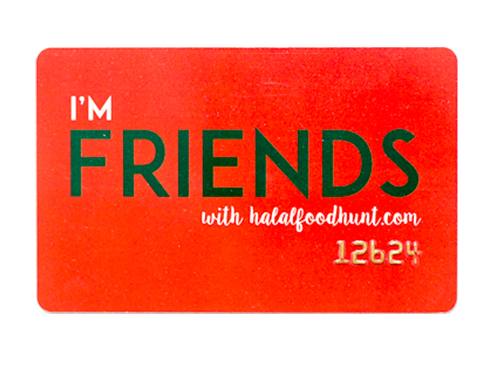 Get your FRIENDS with halalfoodhunt.com Rewards Card now at only $18/year and unlock discounts at over 60 halal restaurants, cafes, bakeries including online e-commerce businesses in Singapore. For a full list of where you can enjoy your card, click here.