As you've probably noticed by now, we are based in the Eastern part of Singapore.
Ah yes, the East, where pretty much 95% of sedap Halal food in Singapore is located LOL okay lah maybe 92%.
Well, a couple of weeks ago, we made the rare journey up west (and boy what a journey it was) to check out a cafe that had been buzzing recently. Tucked away in IMM, stands a cafe with a pretty diverse range of dishes on their menu. Oh yeah, we're talking about FLO.
You may have seen a video or two about FLO (which is an acronym for Food Lovers Only) online recently and as always, we're pretty curious to see what all the hubbub is about. So let's start with… starters!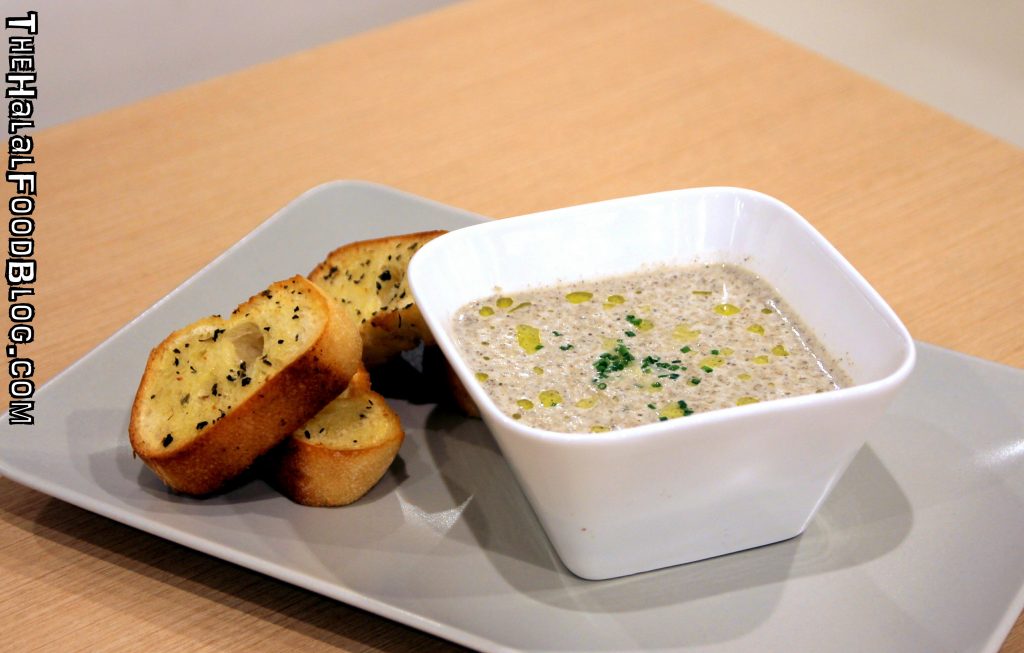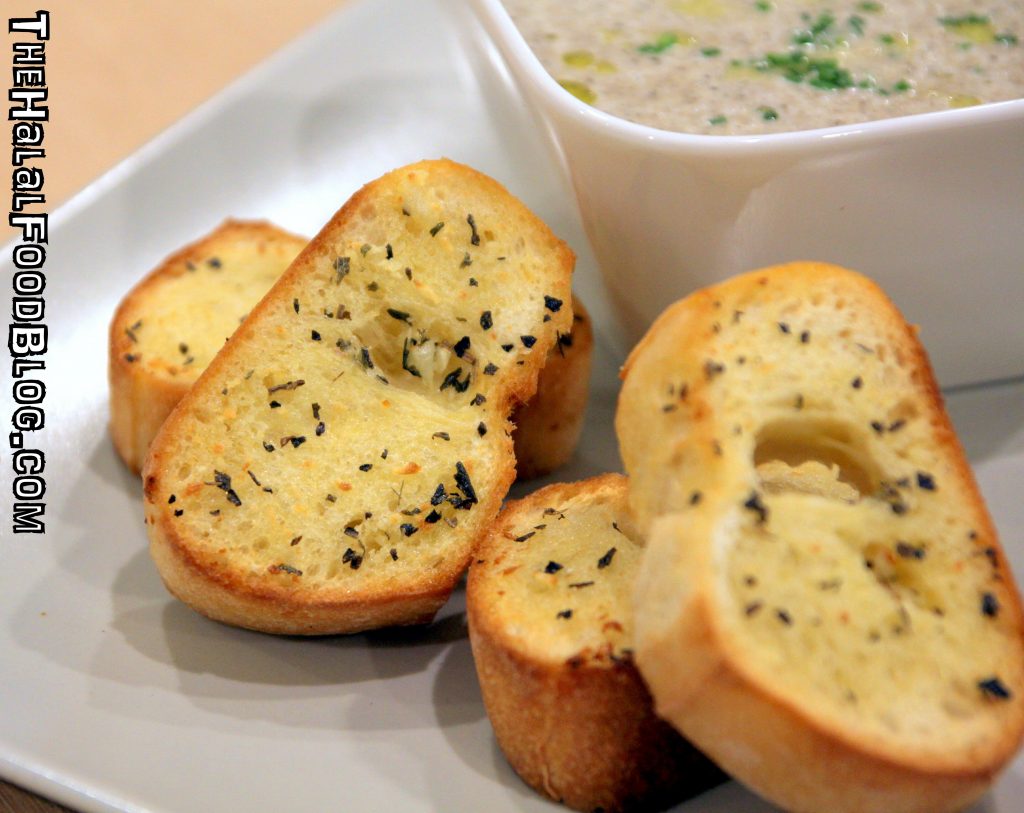 Some soup is almost always a good way to start a meal right? Interestingly enough, despite Mushroom Soup being arguably the most popular soup at most eateries, it's not actually listed on the menu here at FLO. This was ordered as a 'Soup of the Day' which just so happens to have been Mushroom.
The showcase soup on the menu is interestingly Corn Soup!
Well anyways, a pretty standard serving of Mushroom Soup here. Good earthy flavour that we all love about Mushroom Soup (or any other Mushroom dish for that matter). Served with some Garlic Toast which were a bit on the extra crisp side.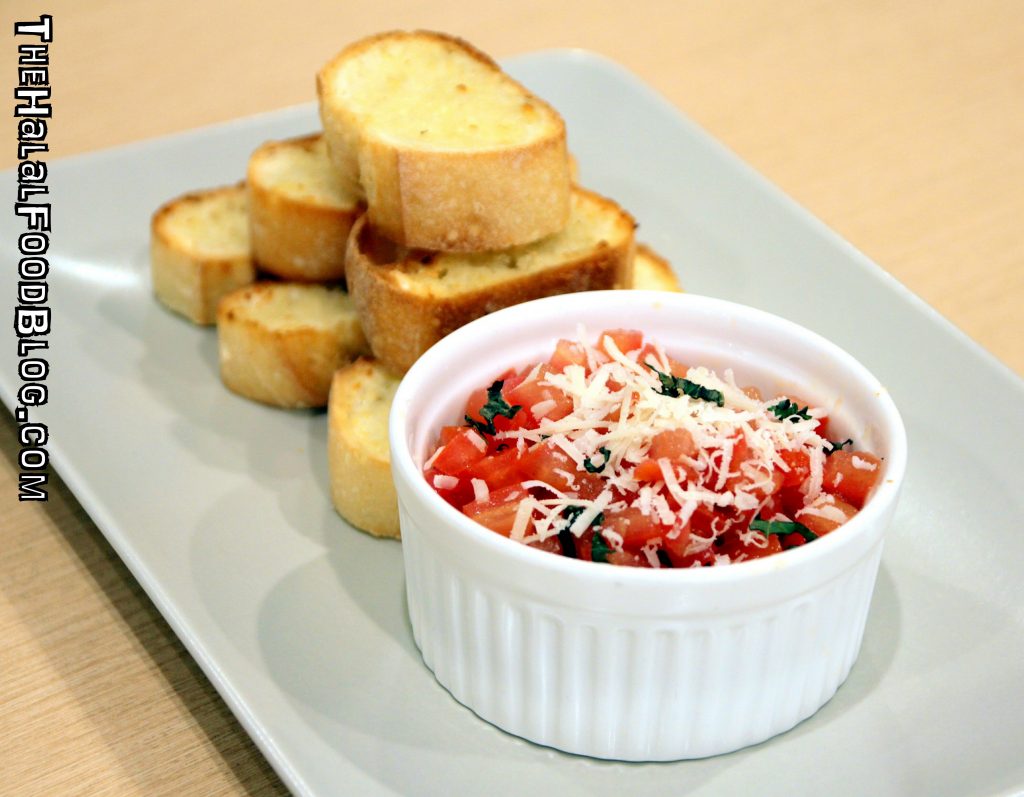 I think this might be the first time I've been served Bruschetta that hasn't already been 'assembled' prior to serving LOL this version comes with some toasted slices of bread and the tomato comes served separately. Small matter though as it takes little effort to just spoon out the tomatoes onto the bread and enjoy.
I'm actually REALLY impressed with the quality of tomatoes that they serve at FLO. I mean, sometimes, tomatoes can be a little… errrr.. tak sedap LOL but good prep work on quality produce ensures that the tomatoes are not soft nor soggy and the prefect component for your Tomato Bruschetta.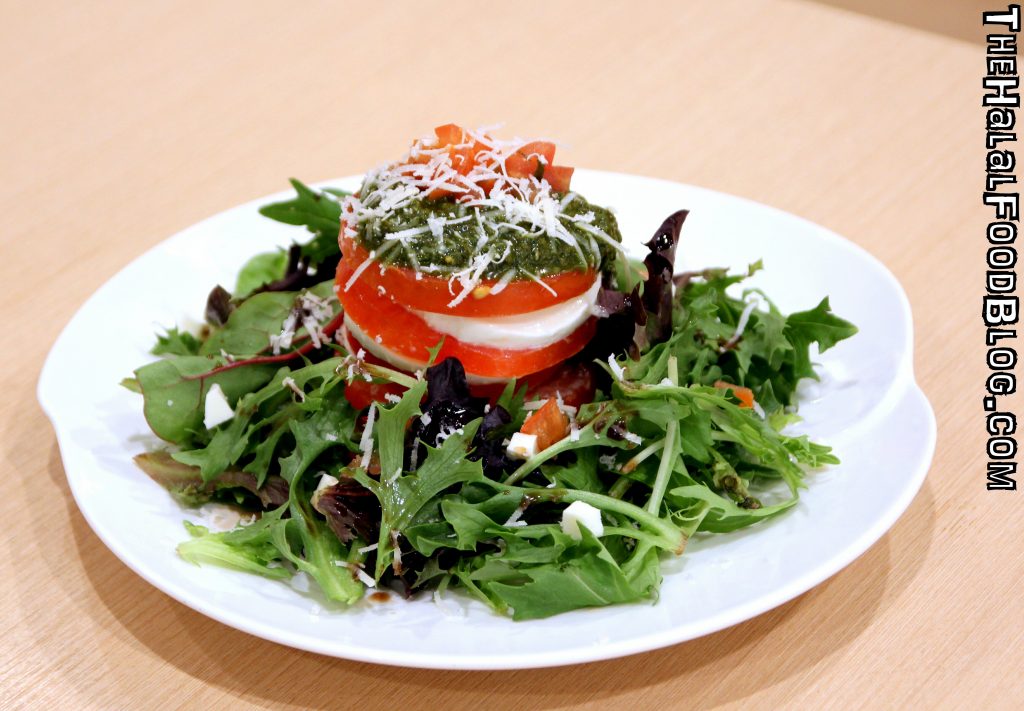 More superb quality tomatoes here with the Tomato Mozzarella Salad. This time, served as a dressed up version of the classic Caprese which is a classic Italian salad which typically consists of tomatoes, Basil and Mozzarella Cheese. At FLO, they also add a few extra leafy greens (like Arugula aka Rocket) and also a little Pesto to crown the salad.
I've always enjoyed a classic Caprese because the combination of tomatoes and Mozzarella Cheese (and a good dash of sea salt!) is really quite something to savour. No major complaints here with this version especially with the extra greens on the plate. I do feel the Pesto was a bit over the top though and kinda 'interrupted' the dish for me.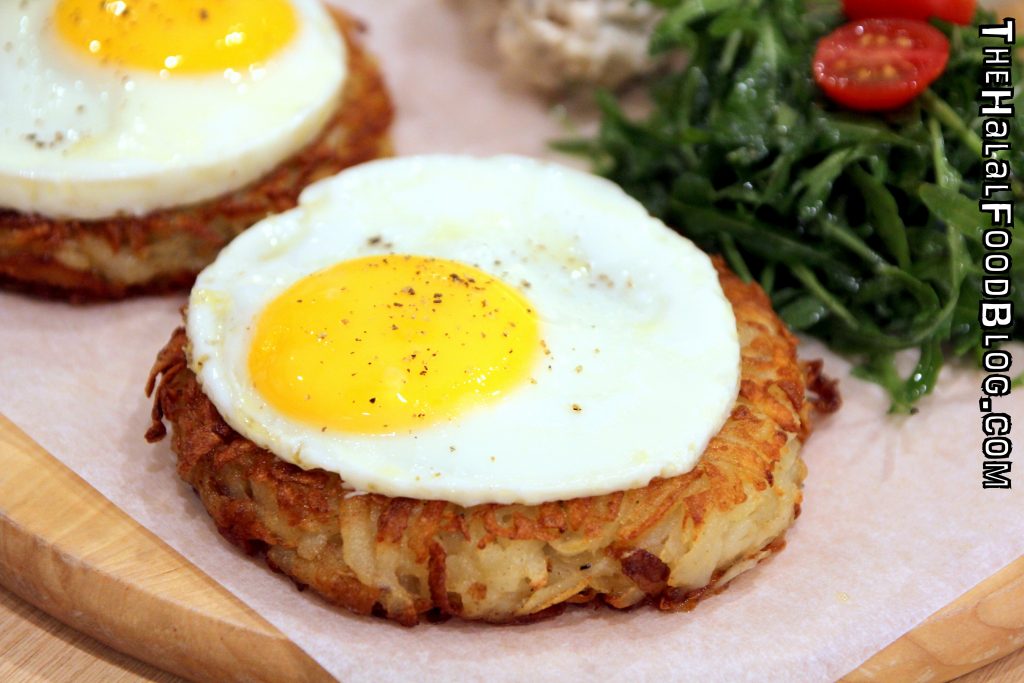 Next up was a dish I was quite keen on trying because I do have a thing for Rosti!
What exactly is Rosti? Well, think of it as… shredded potatoes that are fried up like a pancake and then topped with all sorts of  interesting goodies.
So the version at FLO comes with 2 freshly prepared Rosti topped off with a sunny side-up egg each (which you can swap out for Scrambled Eggs if you'd like but why would you wanna do that right?). On the side, marinated pulled chicken (which reminded me a lot of like chicken mayo), some salad and the mandatory Rosti accompaniment – sour cream!
I actually quite liked the Rosti. It had a nice crisp outer layer and the potatoes inside were nice and hot when you cut in. Goes perfectly with the eggs and their runny yolks (more on that later) plus that sour cream is power. But in my humble opinion, they could have gone a different direction with this. Instead of the rather lackluster Pulled Chicken, they probably would have been better off pairing it with a good quality sausage (they HAVE a Sausage Trio Platter on the menu!) or maybe even some smoked salmon maybe?
I do applaud the fact that this dish is made to order which means that you are guaranteed a fresh and piping hot Rosti every time. The menu does request to allow 20 mins for prep time which then leads me to the eggs…
Sunny Side Up Eggs are the perfect accompaniment to Rosti for one very specific reason – the absolutely power combo of the fried potatoes with that creamy, runny egg yolk! FUYOH!!
You can probably imagine the disappointment of an egg yolk that is not quite as runny as you might expect… and that seems to be happening quite often to us nowadays. Now, I can't 100% pinpoint that this particular case was due to the use of a microwave or not but I'm thinking that if you've got 20 mins to prepare a dish, you would probably be able to execute some pretty good Sunny Side Ups am I right?
Well, I'd still order this dish again because it's a pretty kick-ass serving of Rosti but I definitely hope for better luck with the eggs the next time! LOL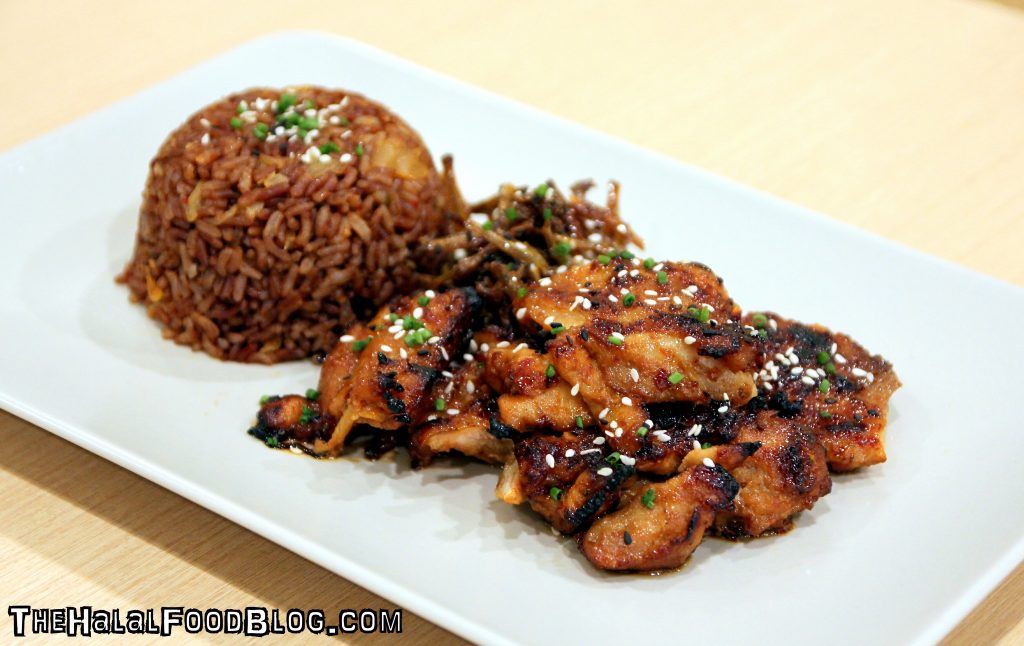 I think this is a good time to mention that FLO prides itself as a 'Korean Western Cafe' which means you're going to see quite a few Korean-influenced dishes on the menu and we're going to run down a few of them now actually!
First up is the Korean Inspired Marinated Chicken which I have to say looks absolutely delicious!
A bit of mixed feelings for this dish actually.
On one hand, we have the chicken that has been marinated so well resulting in a great flavour. It's got that whole sweet and savoury thing going which is really sedap plus it's really tender too so I really enjoyed it.
But on the other hand, we have the Kimchi Fried Brown Rice which was a bit of a letdown. First of all, it was actually really dry and the rice was quite hard. Perhaps characteristic of brown rice I guess. But for a Kimchi Fried Rice, I didn't really get much Kimchi flavour actually.
But those crispy anchovies aka Myeolchi Bokkeum are always welcome on our plates LOL
*so addictive*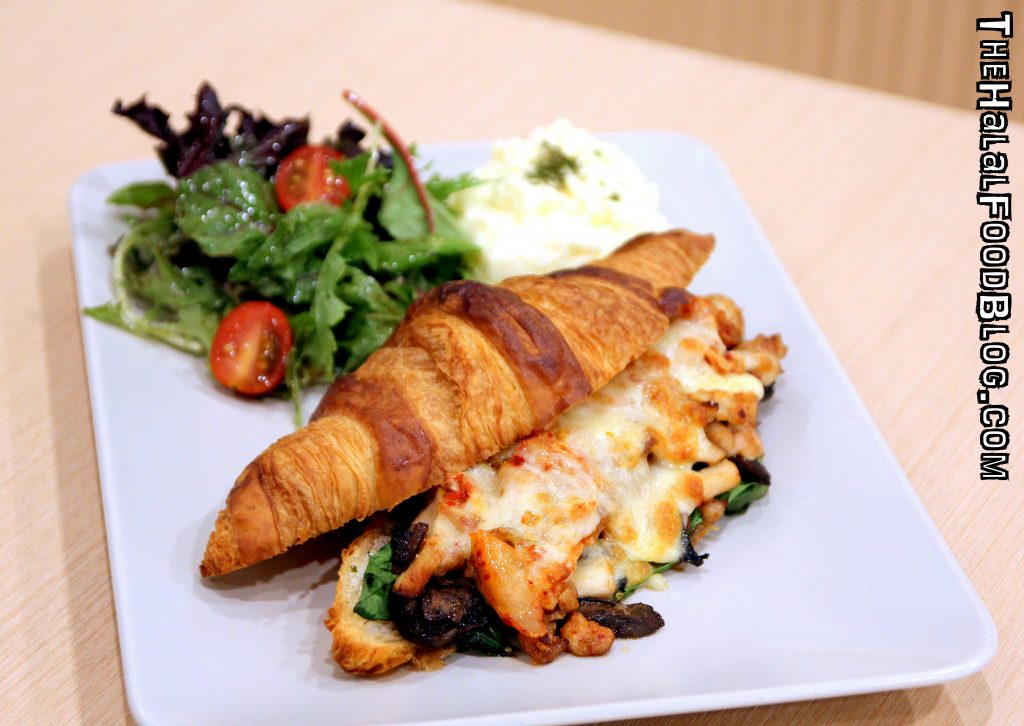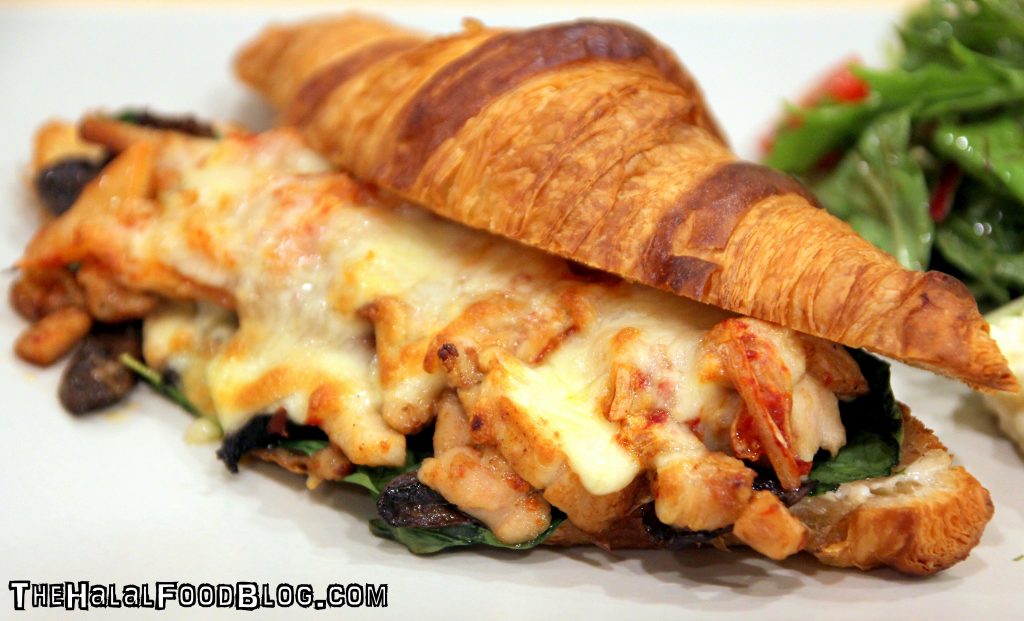 Another dish listed in a special Korean section on the menu is the Korean Chicken Croissant.
This one was a bit of a miss for us though. It's a croissant that has sliced chicken, some Kimchi, spinach, mushrooms all topped off with some Mozzarella cheese. A little time in the heat and it gets all melty and you get to enjoy it with a little potato salad and some greens on the side.
A pretty generous serving when you count all the components stuffed into that croissant but lacking in the flavour department I'm afraid. Maybe all those ingredients cancelled each other out. Kimchi, which has a very distinct flavour, was again missing from the flavour spectrum here. The price tag of $17 also seems a bit hefty for this dish especially when you compare it to other dishes like the Rosti or the Korean Inspired Marinated Chicken which cost slightly less.
Anyways, they also have a Korean Pizza Croissant (think of pizza with kimchi) if you're into that.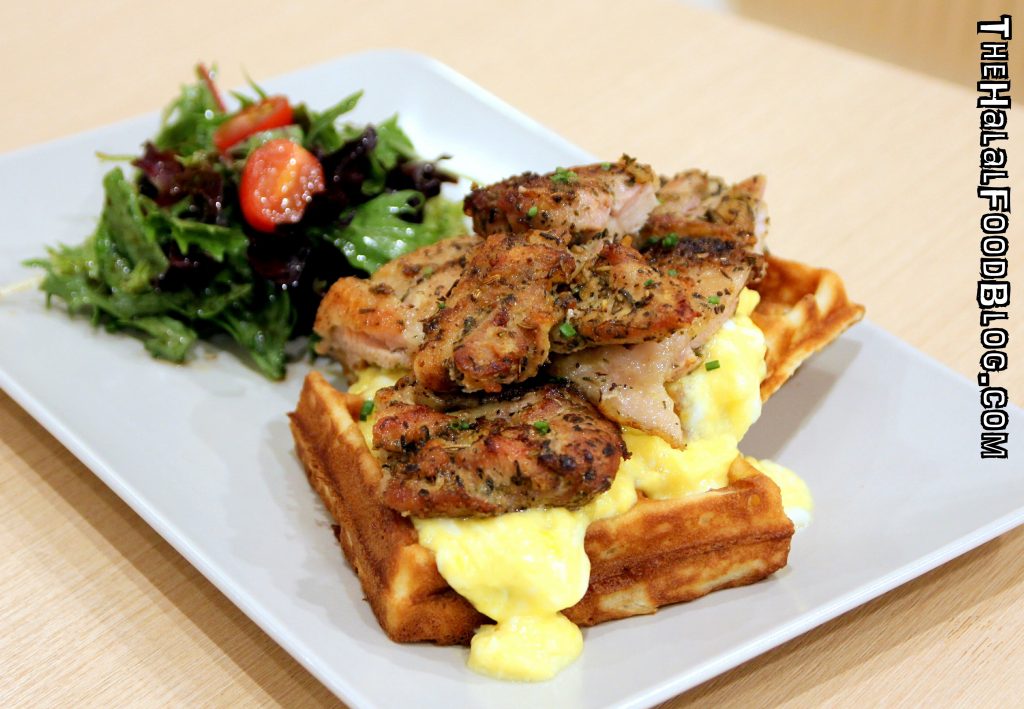 Another dish that missed the mark for us was the Chicken Egg Waffle.
It's got a couple of waffles topped with some herb-marinated chicken and some runny scrambled eggs.
The herb-marinated chicken was a bit… hmmm.. let's just say that I didn't quite agree with the flavour. I think it would great if they swapped this out for that great Korean Inspired Chicken. That would be great!
Also, the waffles were the soft variety so when you pair that with runny scrambled eggs (which were really runny), the waffles became a bit of a soggy mess. I LOVE runny scrambled eggs don't get me wrong. But this is one time I wish they were served on the side instead.
Having said that, runny scrambled eggs on the side can be enjoyed on other dishes on the menu including the Eggs Breakfast Combo and also FLO's Big Breakfast.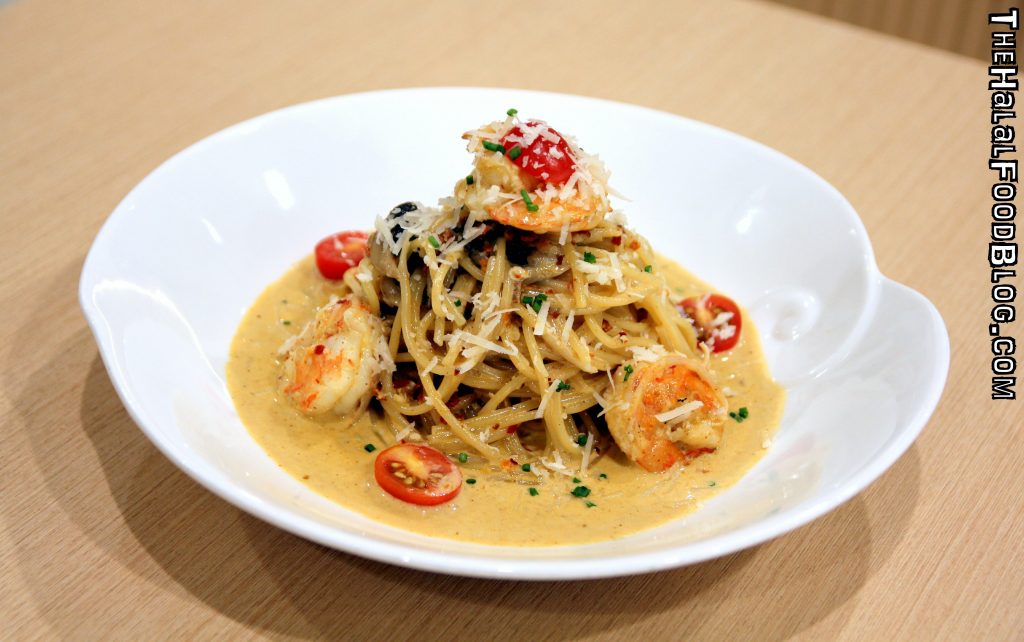 There are no less than 6 pasta dishes on the menu at FLO so you're pretty spoiled for choice when it comes to pasta! We're going all the way from Korea to Thailand with the Tom Yam Prawn Pasta.
A pretty decent serving of pasta and the creamy Tom Yum sauce was actually not bad. Since it's creamy, it's not that spicy but you can definitely savour the familiar flavours we all love about Tom Yum. Plump and juicy prawns complete the dish.
You pasta lovers might also consider the Mushroom & Leek Pasta, d'Orang Pasta, Chicken Aurora Pasta, Prawn Aglio Olio or simply Aglio Olio pasta. Here's a tip, you can choose Spaghetti, Fusili or Angel Hair Pasta!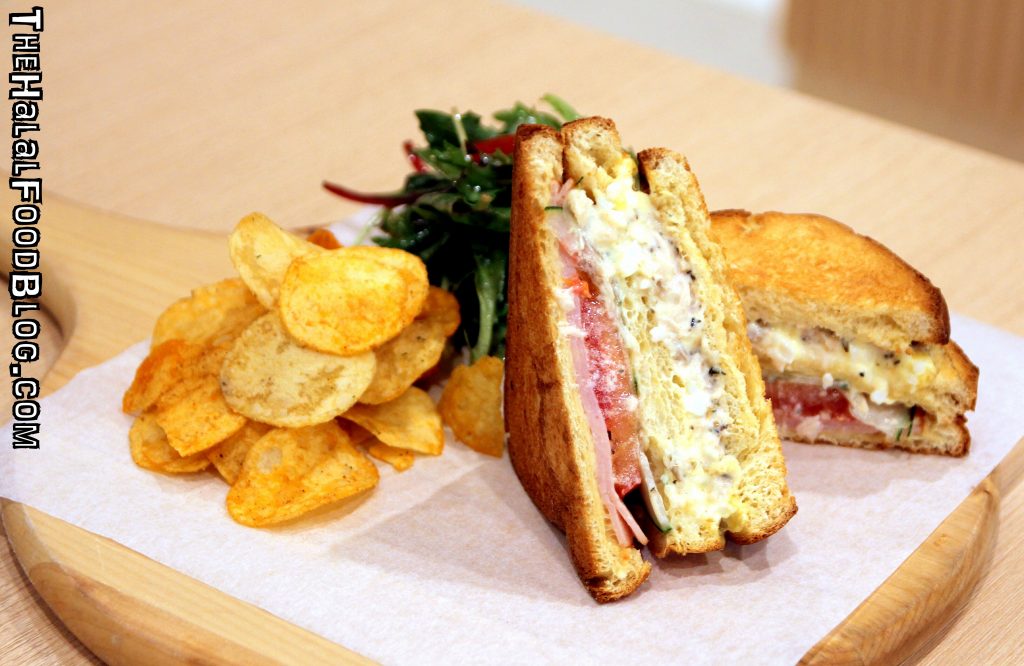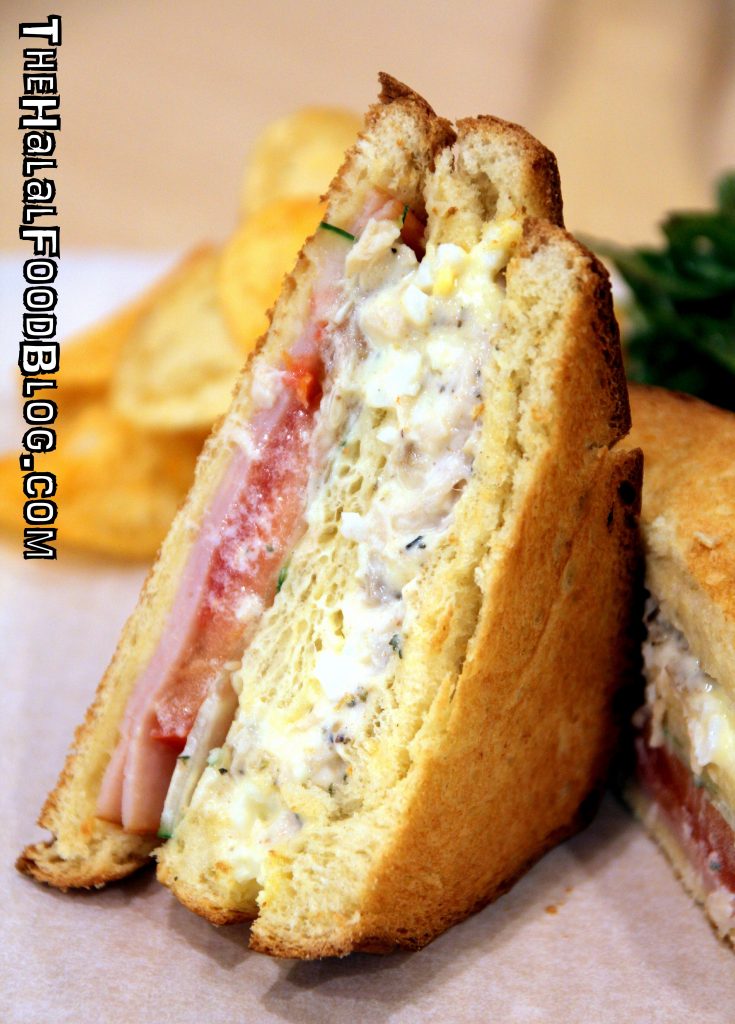 They've got a couple of sandwiches on the menu at FLO too in case you're looking for something on the lighter side.
The Club Sandwich is a pretty hefty serving of turkey ham, tomatoes, marinated pulled chicken, cucumber and egg mayo all served between some Brioche which I thought was a nice touch.
Definitely a monster of a sandwich and that's translated in the pretty hefty  price of $14.00.
Next time, I've got my sights set on the Korean Beef Bulgogi Sandwich. After all, FLO is a Korean Western cafe right?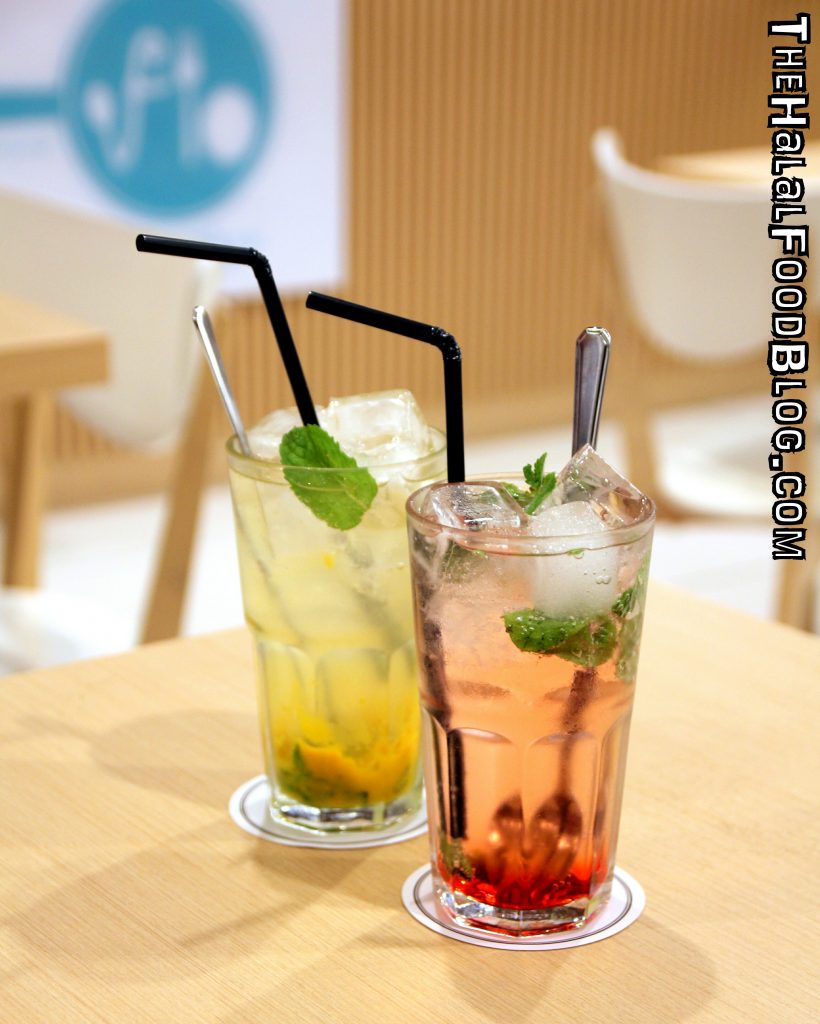 And of course, something to wash it all down. I love me some fizz in my drinks so the choices under the 'Fizzy Drinks' section of the menu seemed like a natural choice LOL
The Mango Mint & Strawberry Mint were definitely refreshing and a good choice in the end. They also have Passion Fruit in case you're interested.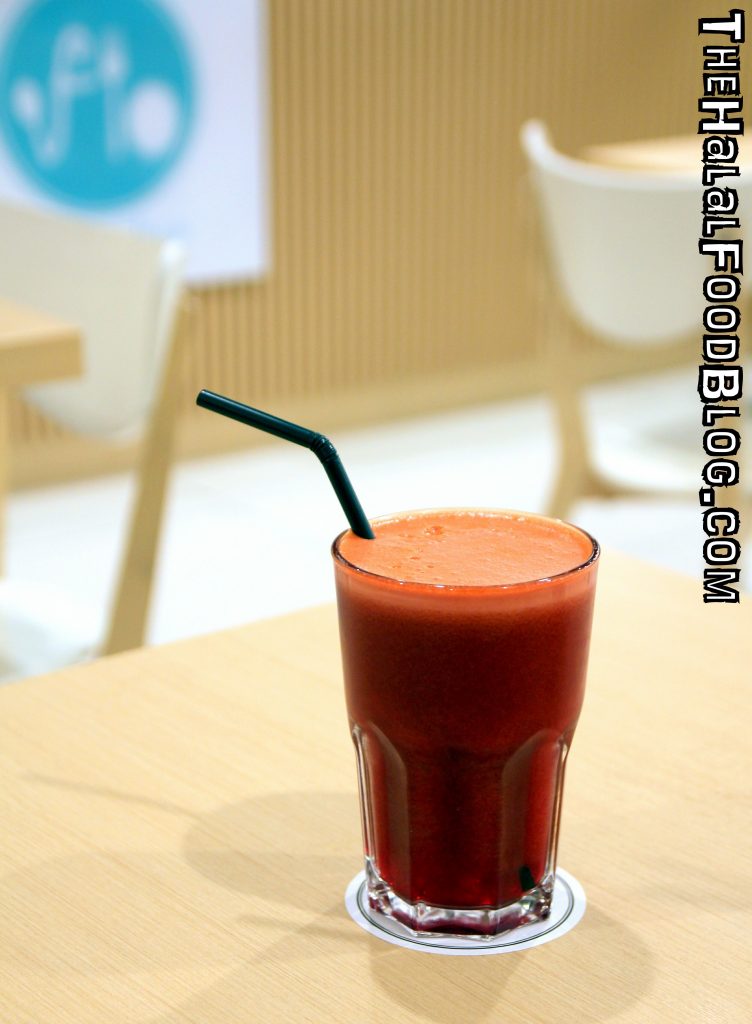 Here's something pretty interesting! They also have fruit juices at FLO! You can choose your favourites from Apple, Carrot, Orange or mix them all up. You can even add ginger!
But then, there's always the classic ABC – which stands for Apple, Beetroot and Carrot in case you didn't know LOL Some like it and some don't like it. But if you like it, just know that you can enjoy it at FLO. Err.. but it's a bit pricey.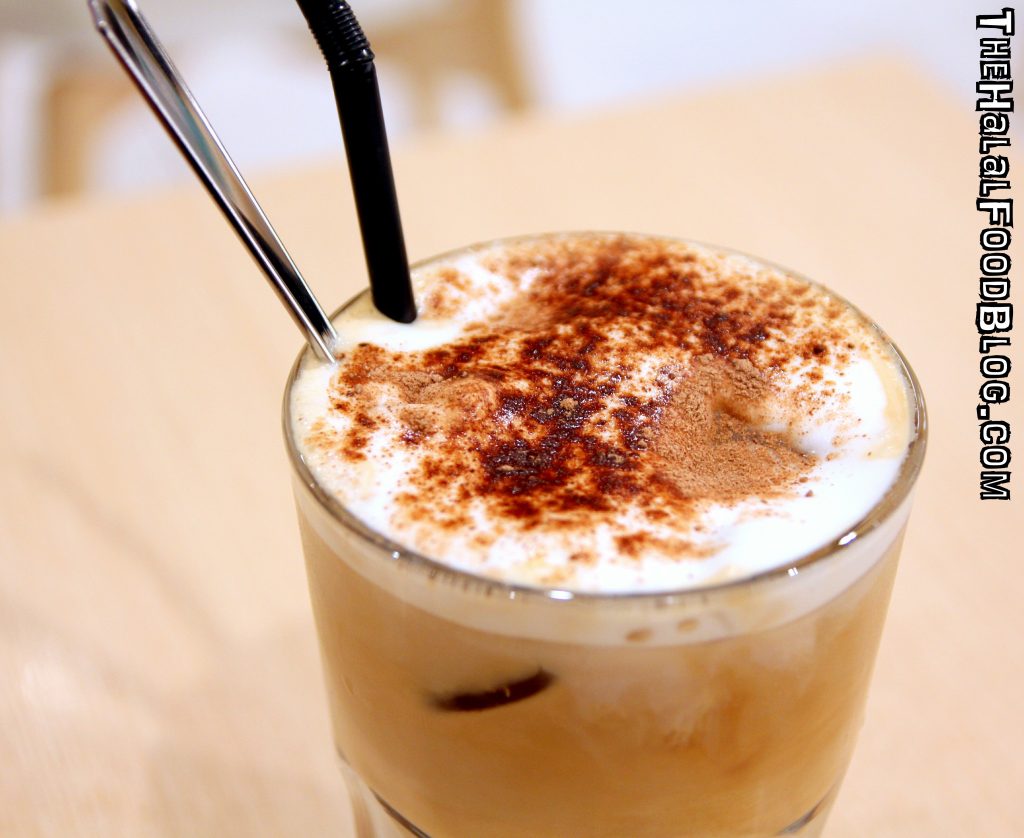 "Upside inside out! She's livin' la vida loca! Her lips are devil red! And her skin's the colour mocha!"
Make that an Iced Mocha LOL (this song literally came on my player as I reached this section.)
#truestory
Coffee lover? Get your fix at FLO. A wide range to choose from and a popular choice has got to be the Iced Mocha!
Overall, I think probably mixed reviews for our meal at FLO. There were definitely some highlights and definitely some dishes on the menu that I'd definitely wanna try when we visit again. A few things could be better on the menu and with the dishes. Given it's location, I'd say it's probably a place I'd consider to take a break and get something to eat in between shopping at IMM.
IMM
2 Jurong East Street 21 #02-15A
Facebook: www.facebook.com/FLO.foodloversonly
Instagram: @flo.foodloversonly
Operating Hours: 11.00am til 10.00pm Daily
All information (including prices, availability of item on menu and Halal status of establishment) are accurate at the time of posting. All photos used in this site are property of The Halal Food Blog unless stated otherwise.