The Raclette craze hit our shores soooooo long ago but it was pretty much all the non-Halal cafes and restaurants that were serving it leaving us with some MAJOR cravings for that ooey gooey melty cheese amiright?
Well, guess who was the first to serve up some Halal Raclette? Oh yeah – Flavour Flings got your back!
And when they released the Raclette upon the hungry crowd, there was no doubt that it was gonna be packo to maxo. To be honest, we decided to wait til the crowd died down. But it didn't die down! LOL it was pretty much full house all the time!
And if you think the Raclette crazy is gone, you'd be mistaken because people are still going crazy for that giant cheese wheel! And so, Flavour Flings continues its fine tradition of serving up Raclette and they've even added some pretty interesting items to the menu starting this October!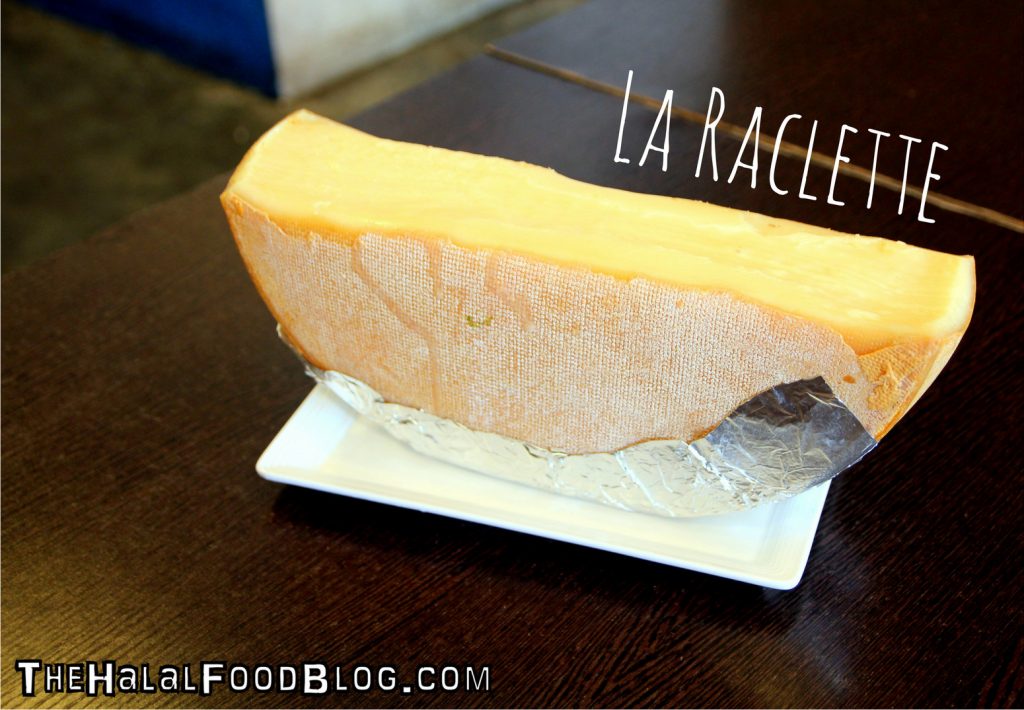 First things first, let us introduce you to this beauty – La Raclette!
(But what exactly is a Raclette eh??)
Well, the Raclette is actually a type of cheese that originates from Switzerland (and not France as commonly thought although it does have some French history too) and it's perfect for melting because it's semi-hard and this means plenty of flaming and plenty of "oohs" and "aahs" 😛
Unlike most other Swiss cheeses, Raclette actually has a very strong and distinctive flavour and aroma. A lot of articles will say it's similar to Gruyere (which is a French cheese) but I actually liken it more to like Gouda (which is a Dutch cheese) with a little nuttiness to it.
But hey, enough with the gourmet stuff. Let me repeat the most important parts – it's CHEESE and it's MELTY!
So this giant wheel of cheese is given the flame treatment and the result is a nice hot melted mess that you can basically scrape onto anything you'd like.
Traditionally, it's stuff like bread and/or potatoes which is great and all but another popular choice is meat. And meat is exactly what Flavour Flings first started serving with their Raclette!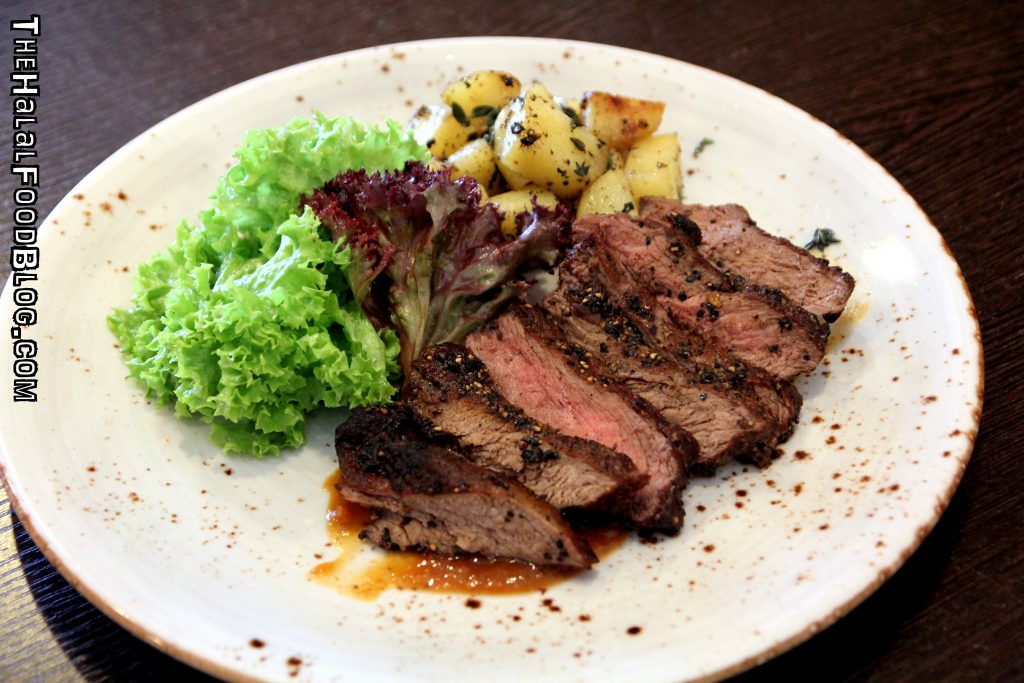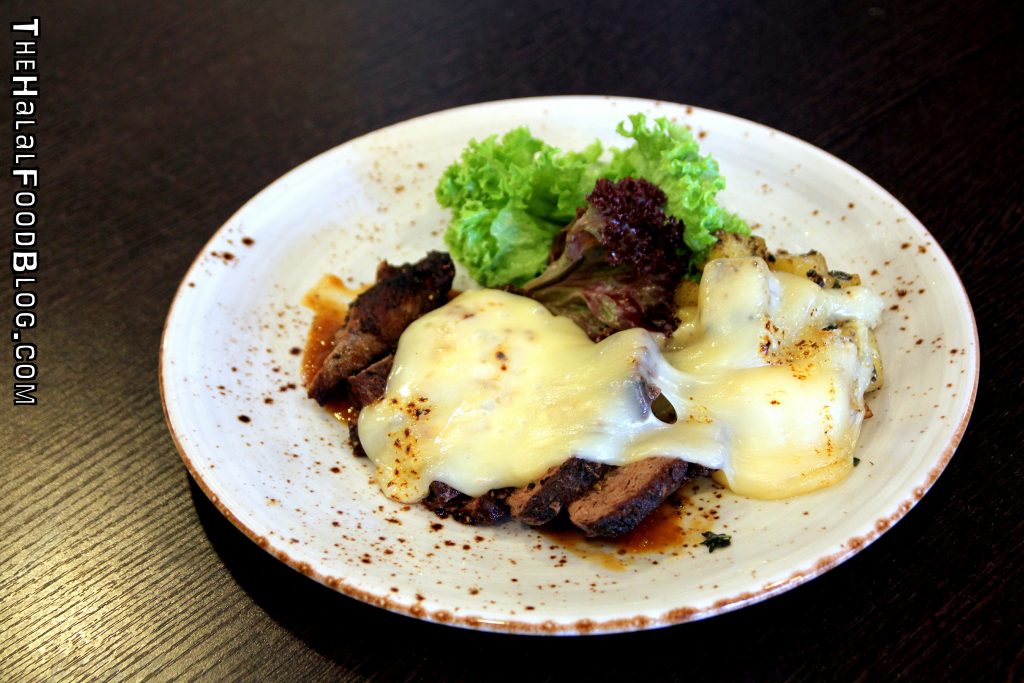 Woooooooo so you've got a sliced Beef Tenderloin steak (Grass-fed NZ premium beef yo!) with a little bit of special Flavour Flings braised sauce, some baked potatoes and salad on the side and, of course, that tantalizing Raclette cheese all over the top (if you choose).
You COULD go without the Raclette of course, but do you really wanna miss out? 😛
The Raclette Cheese REALLY goes well with the meat and potatoes I have to say. I guess that's probably why it's like the popular/default when it comes to Raclette LOL the flavours blend well so you get a bit of the salty flavour from the cheese going well with the beefy flavours of the steak.
You can choose the done-ness of the steak by the way. Apparently Medium is the recommended for most but hey, order any done-ness you like okay as long as you enjoy it!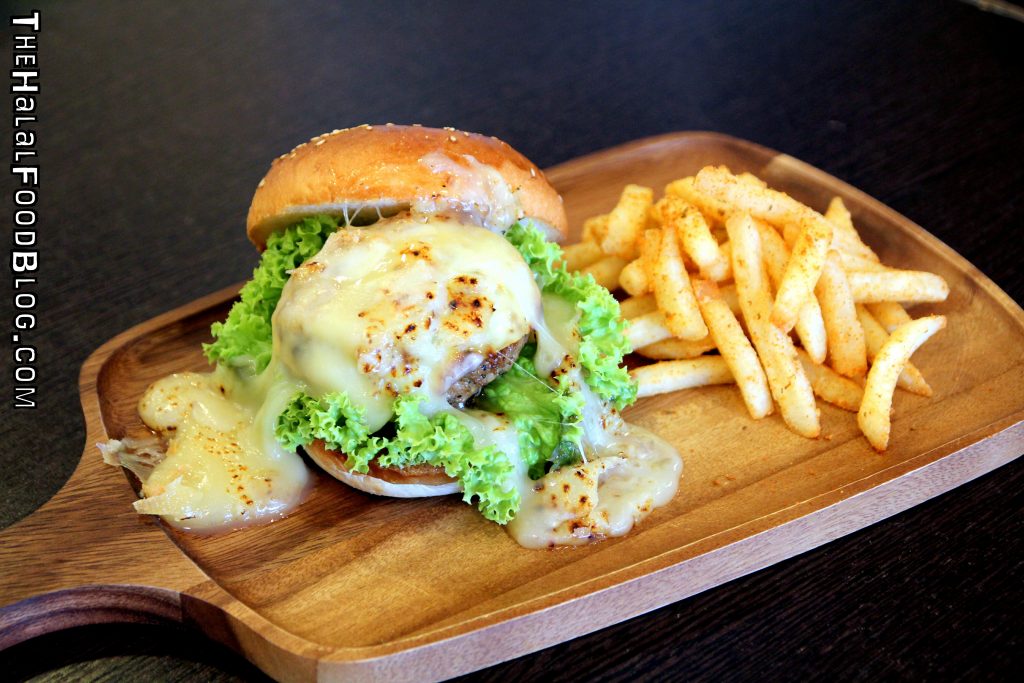 If you're more of a burger person than a steak person, then the Cheese Burglette & Raclette is the one for you. It's got a nice, thick beef patty some lettuce and some onions. And of course, some of that Raclette Cheese for good measure!
The Cheese Burglette actually already has a slice of Emmental (another melty Swiss cheese) which happens to be one of my favourite cheeses but they go level up and add some of that Raclette cheese over the top so you know that it ain't easy being cheesy.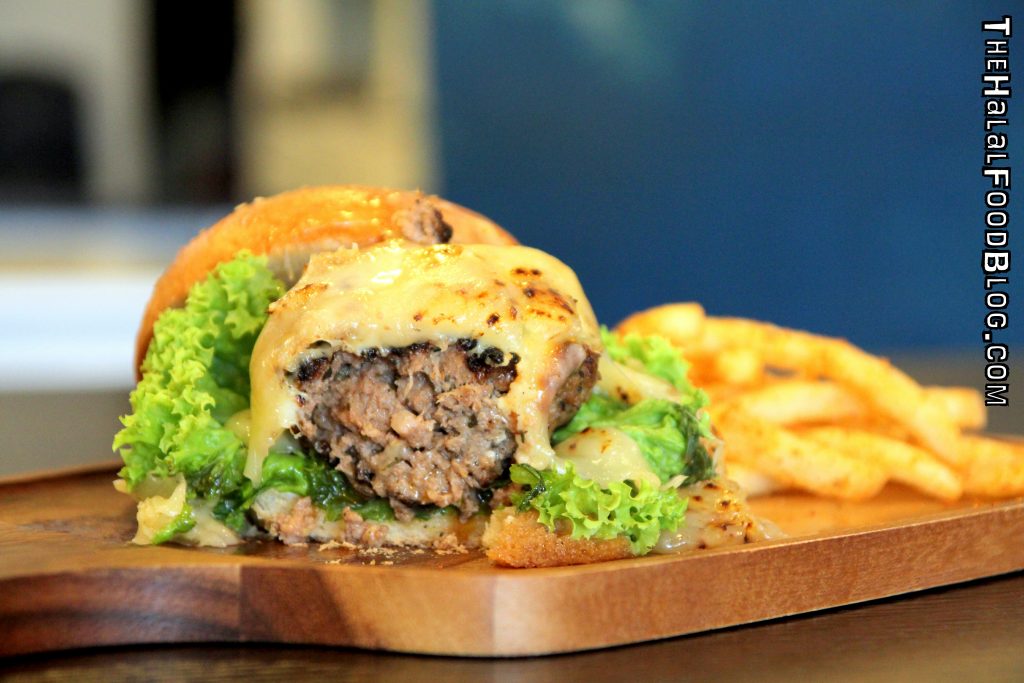 AMBIK KAU look at that patty! They're not messing around okay that's for sure LOL
Since it's a pretty considerable patty, this is not exactly the type of burger you try and pick up to chomp down on so a fork and knife would be a good idea. The Raclette Cheese pretty much covers the whole burger so you can't miss it!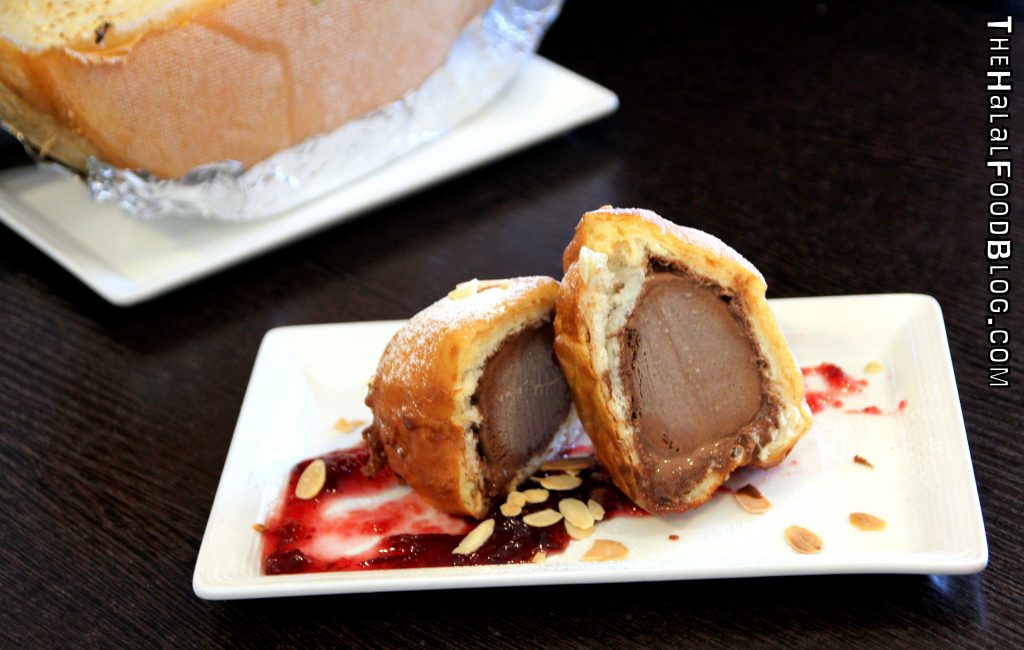 NEW DESSERT ALERT!!
Flavour Flings proudly presents the latest addition to their menu – the Ice-Cream Goreng!!
Okay lah – fried ice-cream is not exactly a new idea you might be saying but for this version, they stuff it into a fried Hamburger bun instead of the usual pastry/prata type deal. This is then stuffed with Dark Chocolate Ice-Cream and finished off with some Cranberry Sauce and Almond flakes.
But hey, that's not all.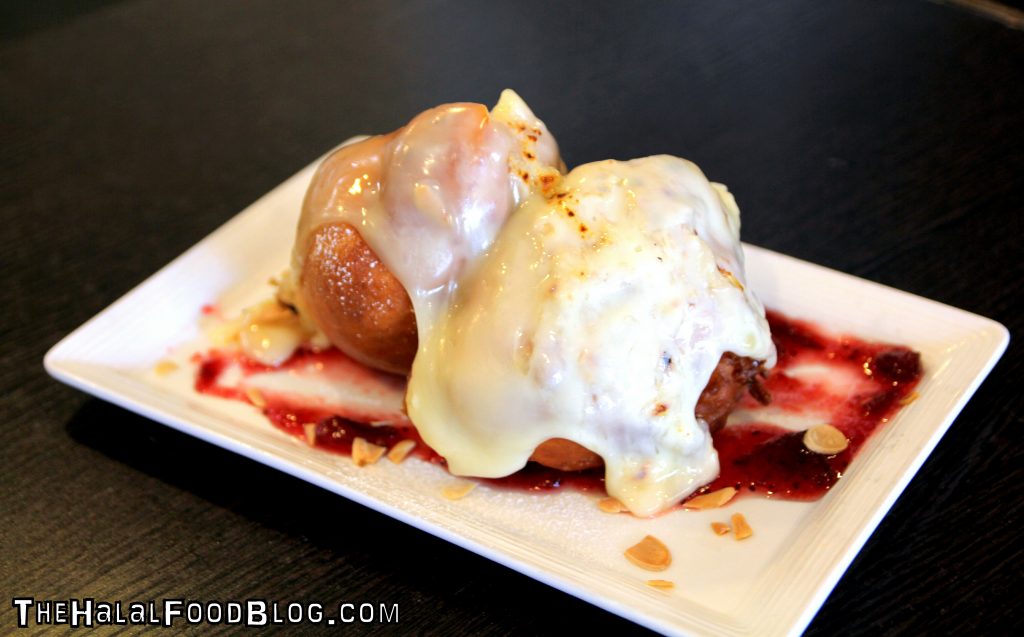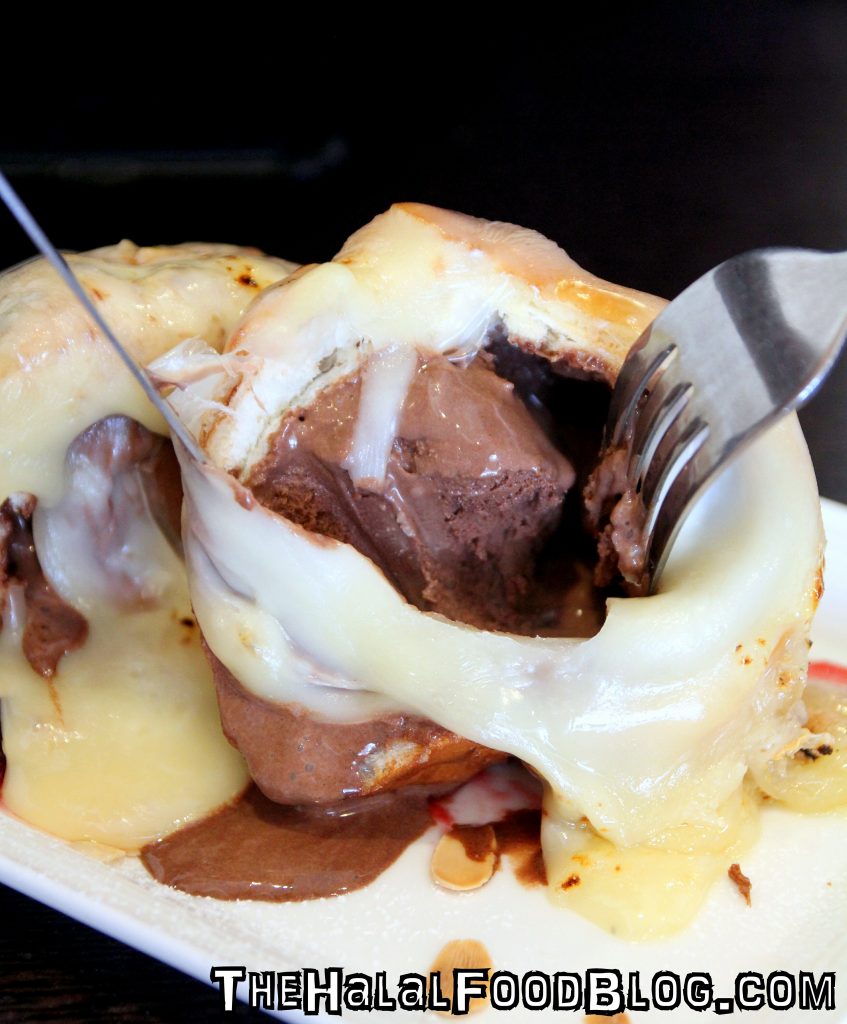 The first thing that probably comes to mind is – do the flavours really go well together? I mean, we're talking about chocolate and cheese here… sedap ke?
Well, if you think about it, such a combination is not really that surprising. The first thing that comes to mind is one of the all-time favourite desserts – Goreng Pisang Cheese! That's got chocolate (and a few other sweet ingredients) and quite a bit of cheese (normally cheddar) too!
Admittedly, some people might take awhile to get used to this combination. The dark chocolate and the cheese are both very distinct flavours so some people might be overloaded maybe? Our humble opinion is that more sweet elements like either a sweeter ice-cream flavour or maybe more sweet elements like maple syrup or condensed milk might take this one a notch up. In fact, why not add some caramelized bananas (which they have on another dessert there – The Awesome One) to this dessert!
PRO TIP – take a mouthful of everything at once. The bread, ice-cream, Cranberry sauce and (not too much of) the Raclette Cheese for maximum flavour!
Anyways, it's a pretty big serving (look at the ice-cream!!) but a must try at least once. Order and share lah okay!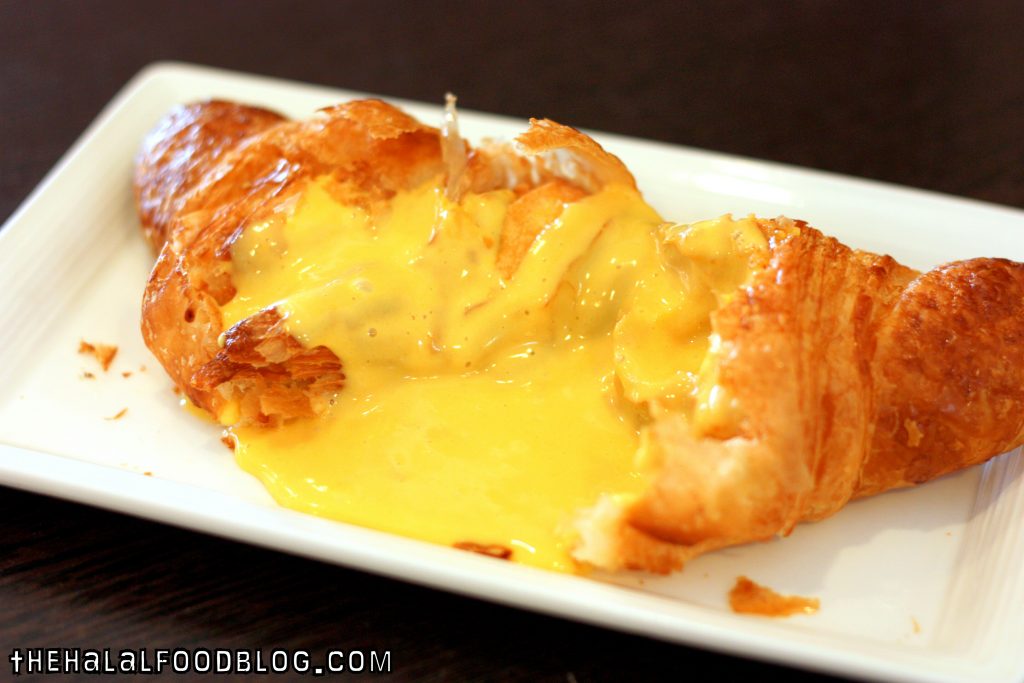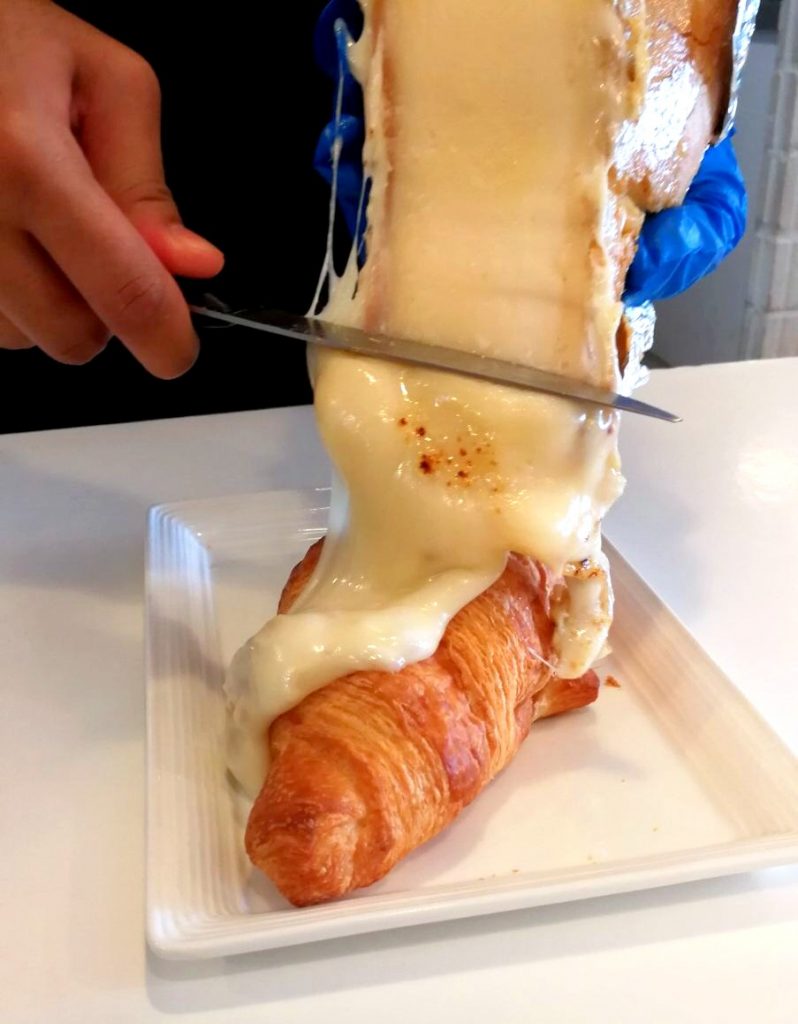 There's the trusted and sedap giler RacletteSant as an alternative! Salted Egg Yolk glory in a croissant and topped off with some Raclette Cheese. FUYOH double happiness!
All of Flavour Flings signature dishes are still on the menu for everyone to enjoy of course. But Raclette still remains a pretty unique serving and there are less than a handful of Halal versions of Raclette available here on our little island.
Raclette lives on at Flavour Flings and perhaps we might see them add more Raclette dishes to their menu in the future! Or perhaps they should offer the option of adding Raclette to anything on the menu just top up a bit extra for that good ol' melted goodness 😛
Anyways, if you've never tried it – this is the prefect chance at Flavour Flings! 😀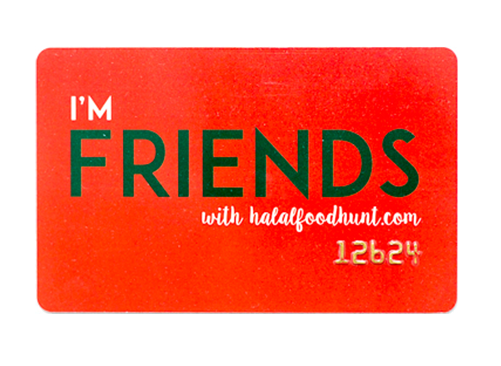 Woot Woot! Friends with Halalfoodhunt.com Rewards Card holders enjoy 10% off your total bill all day every day at Flavour Flings (except public holidays, Father's Day, Mother's Day and Valentine's Day). Don't have yours yet? Sign up today at www.halalfoodhunt.com/friends okay!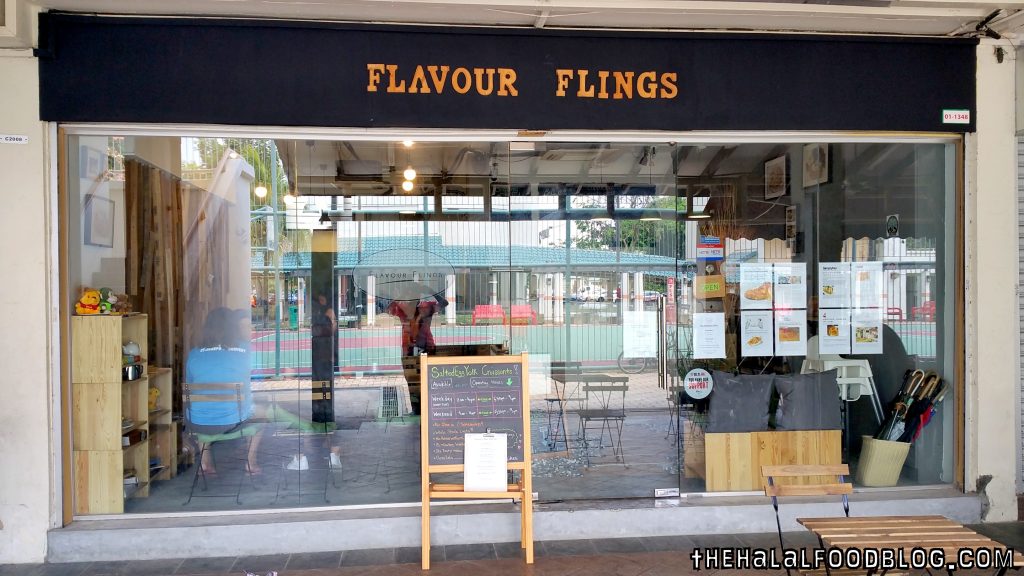 FLAVOUR FLINGS
Blk 121 Hougang Ave 1 #01-1348
S 530121
Tel: 6286 0051
Facebook: www.facebook.com/flavourflings
Instagram: www.instagram.com/flavourflings
Operating Hours:
Mondays 11.00am til 9.00pm
Wednesdays til Sundays 11.00 til 9.00pm
Closed on Tuesdays
All information (including prices, availability of item on menu and Halal status of establishment) are accurate at the time of posting. All photos used in this site are property of The Halal Food Blog unless stated otherwise.