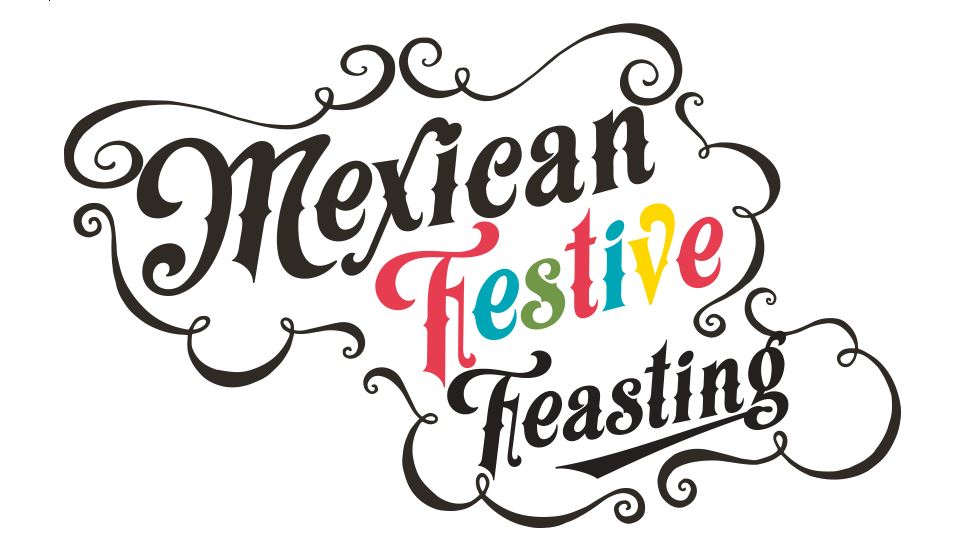 Hola amigos! Es locos y guapo chicos del The Halal Food Blog!
I just said "Hi friends! It's the crazy and handsome guys from The Halal Food Blog!" or at least I think I did #anyhowwhackonly LOL
So what's with the Spanish lingo eh hombre?
Well, you guys remember FIX right? Yeah that great place with the great food? Well, they've revamped their menu and now offer a plethora of Mexican treats fit for a matador!
This means some of the crowd favourites have been reinvented with that Mexican twist and there are plenty of new and exciting dishes on the menu!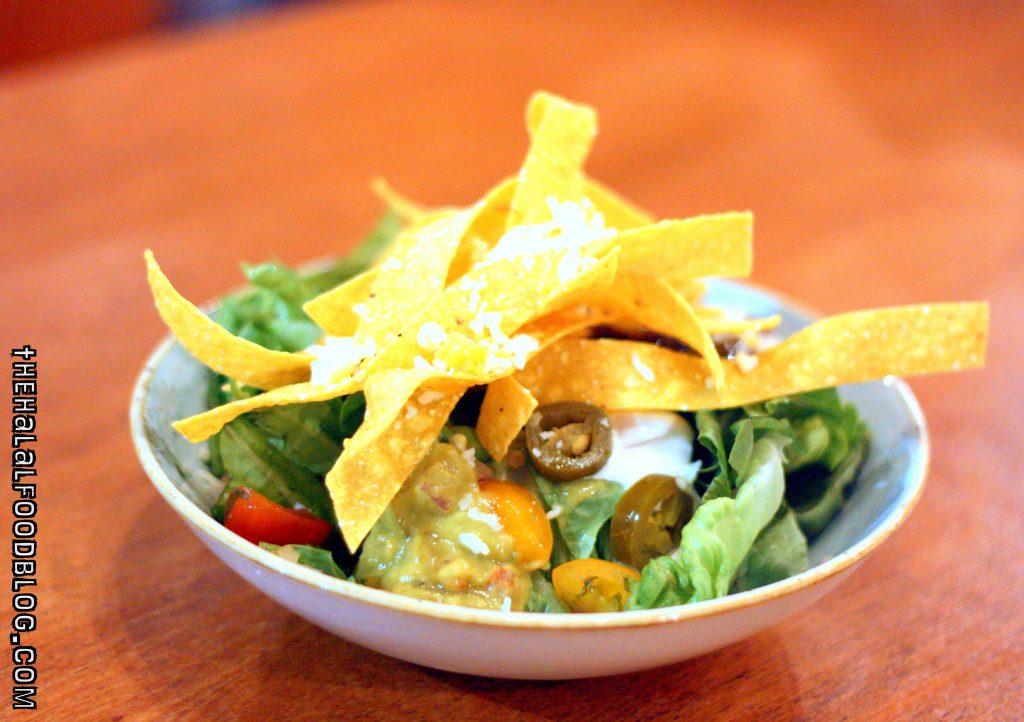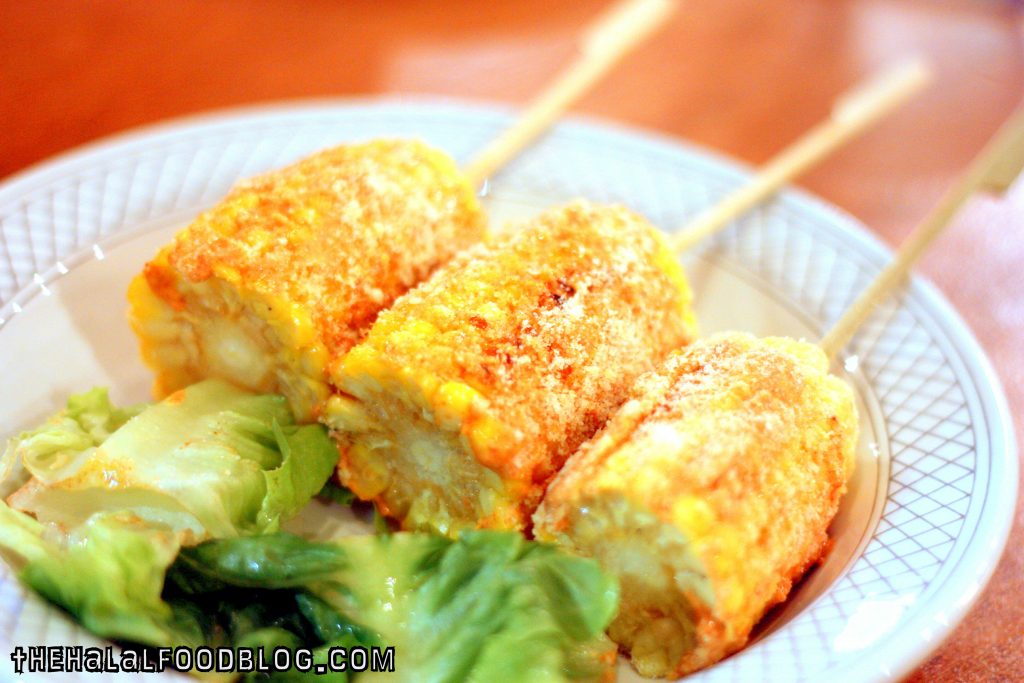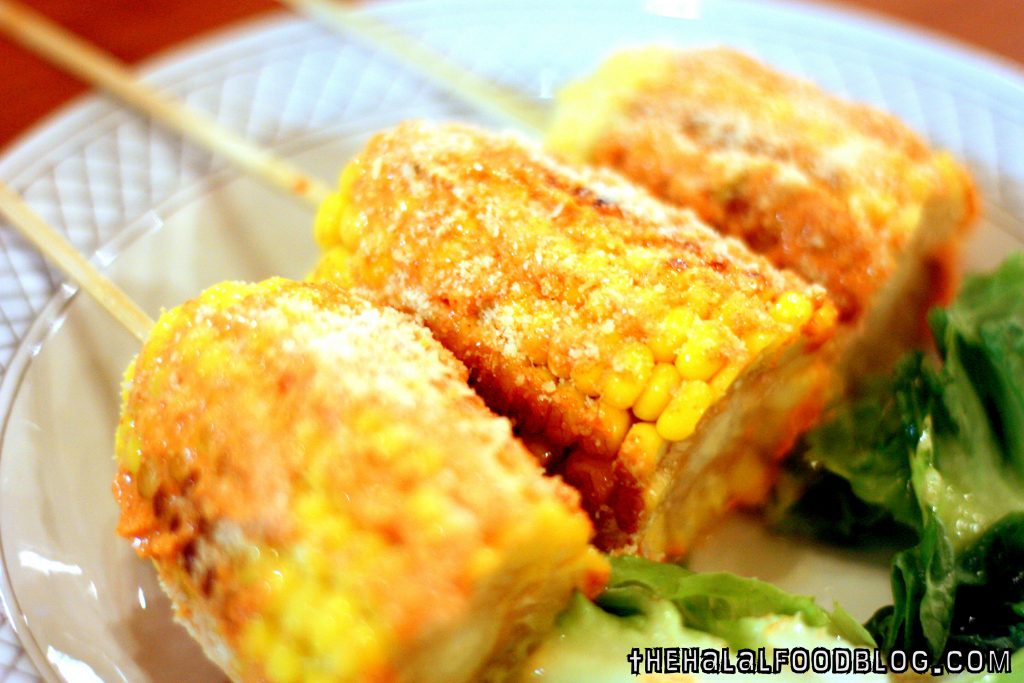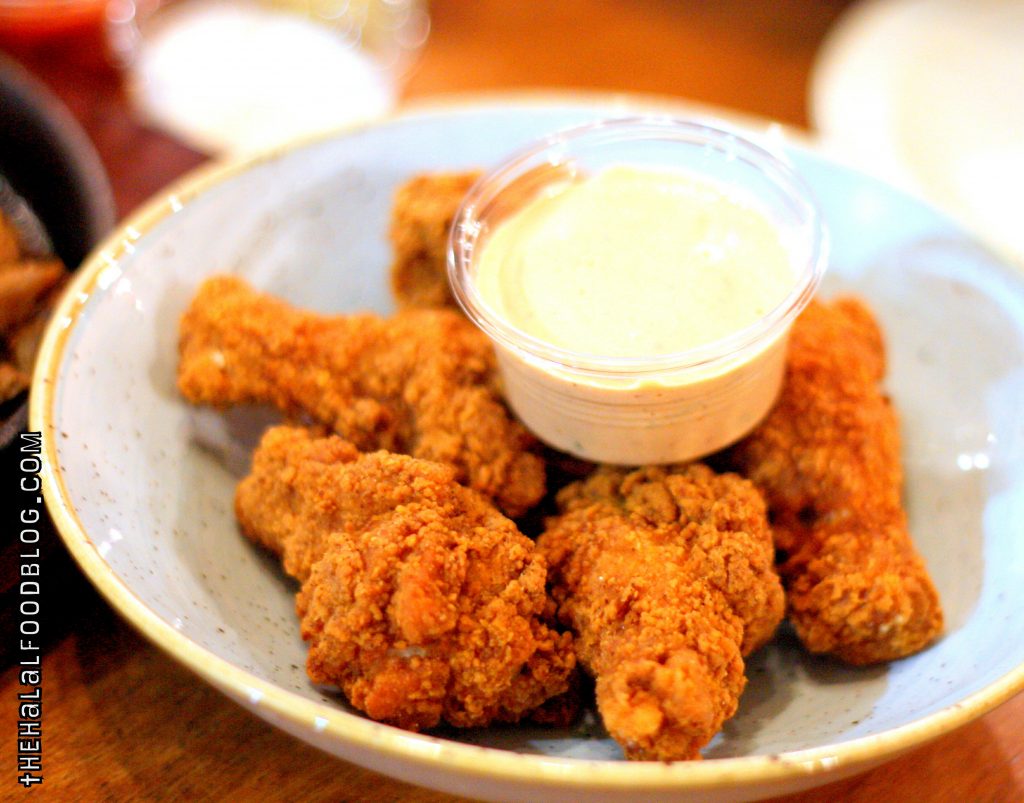 It's always good to start a meal with some appetizers and FIX has added some new ones to the line-up.
First on deck is the Tortilla Salad With Lime Dressing that is brimming with Mexican flavour! Salad greens, cherry tomatoes, guacamole, jalapenos, re-fried beans, tortilla chips plus that zesty Lime Dressing equals a tasty salad! Who says that salads are boring eh?
Definitely a favourite Mexican street food is the Grilled Corn!
Corn on the cob is grilled and then finished off with butter, chili powder and cheese! Great contrasts of spicy and salty as you chomp down on that juicy corn!
You remember the Soy Drumlets that were on the FIX menu right? Well, the new version still has those great crispy drumlets but they now come with a new dressing! Deep fried goodness are still the keywords here as you chomp down on that crisp tasty drumlet. The Mexican touch comes in the form of a creamy Sriracha mayo!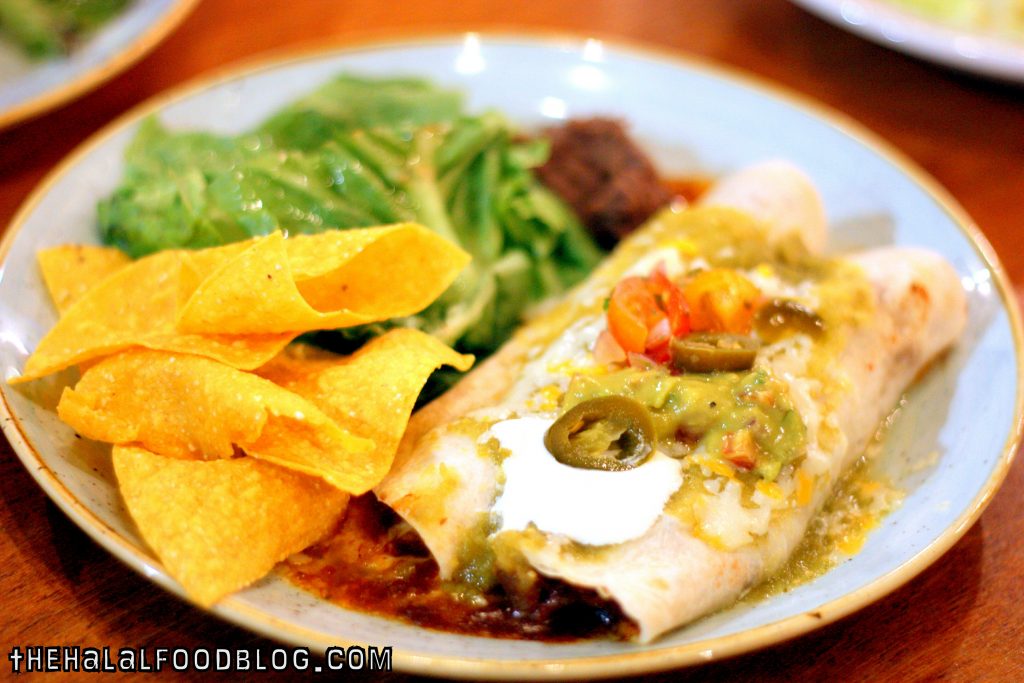 The first big main dish we had was unmistakably Mexican. I mean, everyone loves some Enchiladas right?!
Well, for the benefit of those who may not be familiar with this famous Mexican dish, it is basically a soft tortilla with some fillings within and then it is topped off with some chili (can be red or green) plus some extras to give the dish that extra flavour kick.
At FIX, they have a very tasty chili so you are in for an explosion of flavours when you take a nice big bite. The Enchiladas are also topped off with cheese, cherry tomatoes, guacamole and sour cream too.
The filling itself is already super tasty so you can imagine how much more tasty it is with everything else on there. We had the Chicken Enchiladas (super tender!!) but FIX also has Pulled Beef, Fish and Mushroom Enchiladas for you to enjoy.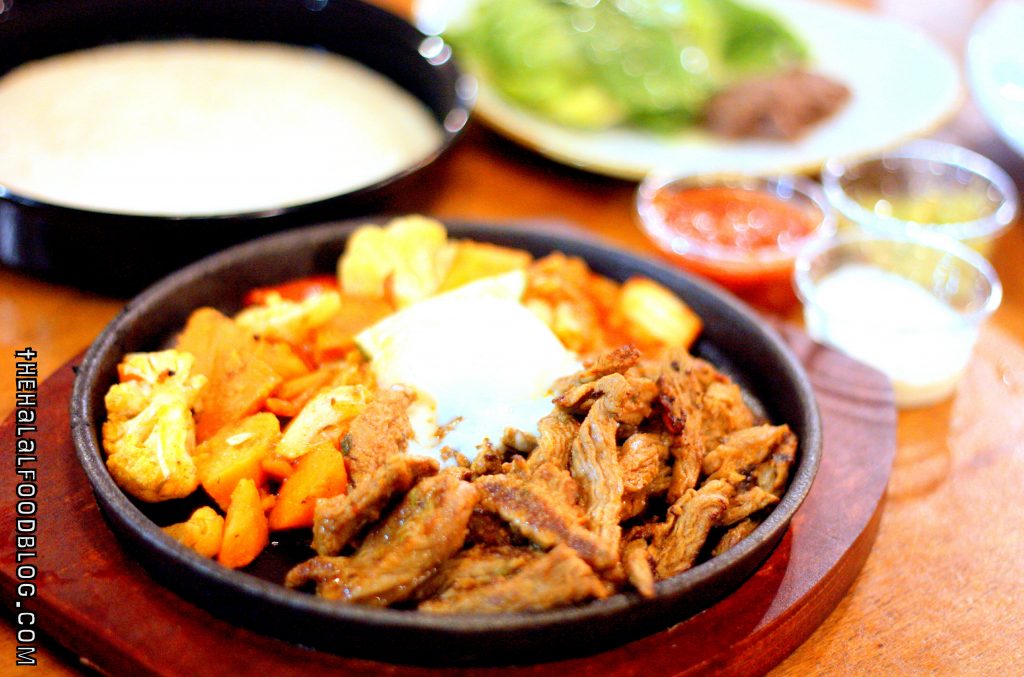 One of the highlights of the night was the Fajitas!
Definitely a personal favourite when it comes to Mexican / Latin food and it's so hard to find a Halal version here in Singapore. Well, we need look no further!
The meat is served with that special component (in this case – Kimchi), some vegetables and a poached egg. All these on a sizzling hotplate (which is what cooks the egg) so all your food is kept warm while you gobble it down! On the side are some tortilla and the usual suspects of Mexican accompaniments namely guacamole, salsa and sour cream.
So what you are supposed to do is place everything in the corn tortilla and wrap it up before you start chomping down. So a little bit of the meat, vegetables and condiments in the middle and then just #gojer!
And the serving of meat is pretty generous so you're gonna have extras for you to enjoy on its own and enjoy the flavour of it on its own without any of the condiments. And don't forget that egg in the middle! Should be nice and perfectly runny by the time you get to it 😛
Most of you will probably recognize the 'Beef Kimchi' flavour as one of the Naanwiches from FIX's original menu. Well, fret not that the Naanwiches are no longer on the menu because these Fajitas more than make up for it! Still that same great flavour plus it's kicked up a notch with the hotplate too!
This also means you can enjoy other varieties besides the Beef Kimchi. Perhaps you might fancy the Chicken Achar or the Prawn & Lime Fajitas! In fact, we never know – FIX might come up with more varieties in future!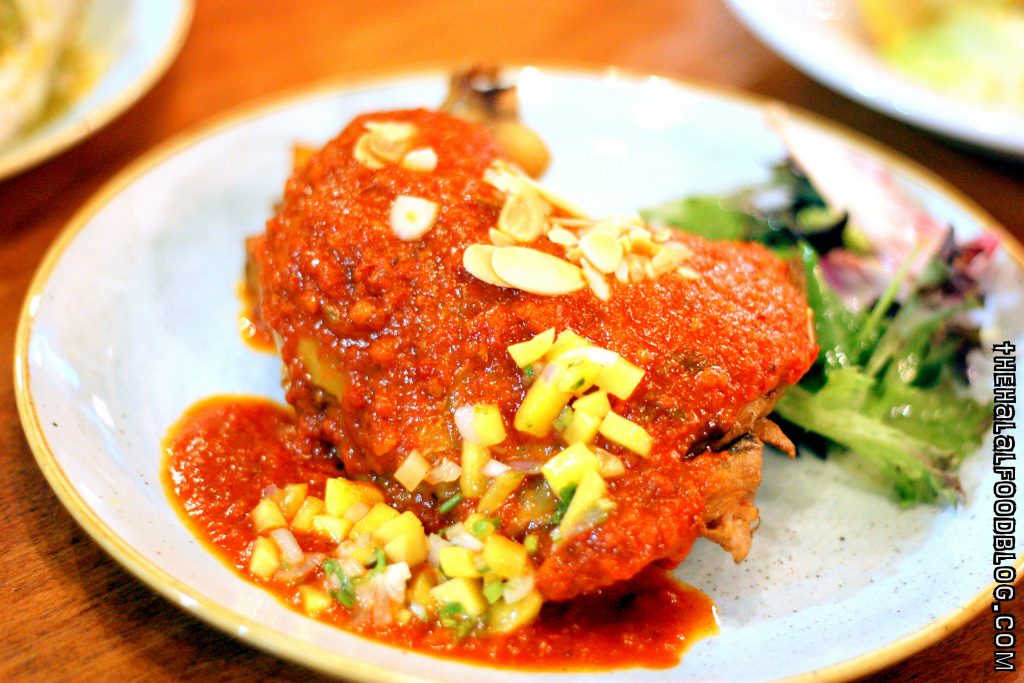 Next up is the Chicken Pascal which has a really full and rich flavour!
The chicken thigh is slow-cooked which means it's super tender and super juicy! A Chipotle tomato sauce tops off the chicken and you get a very distinct smoky flavour from the Chipotle but natural sweetness from the tomato.
Definitely  must-have for all you lovers of chicken dishes!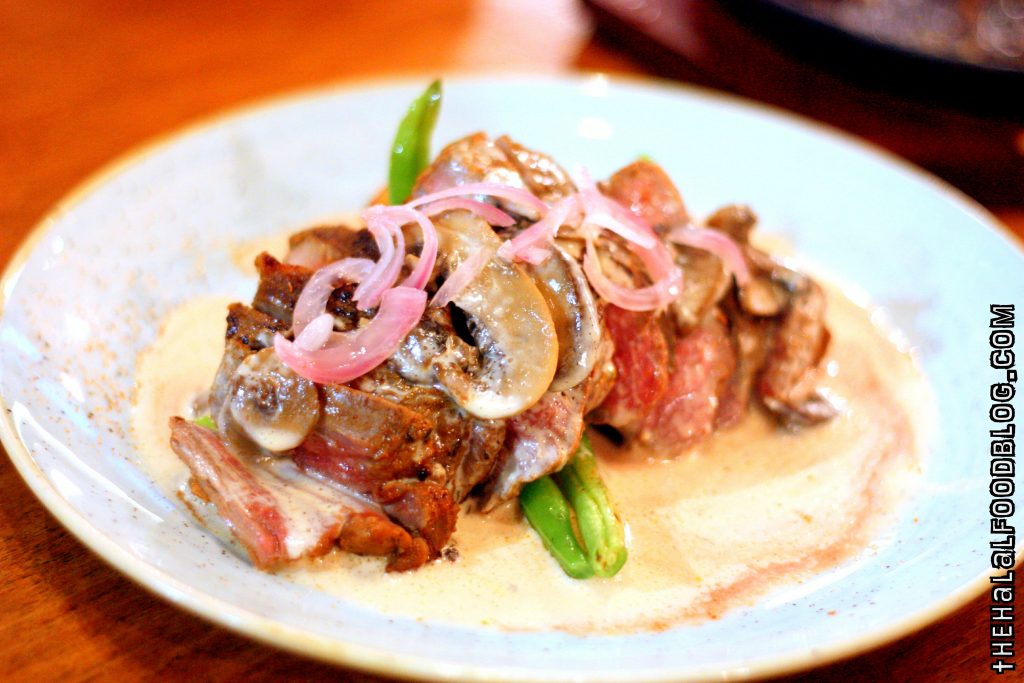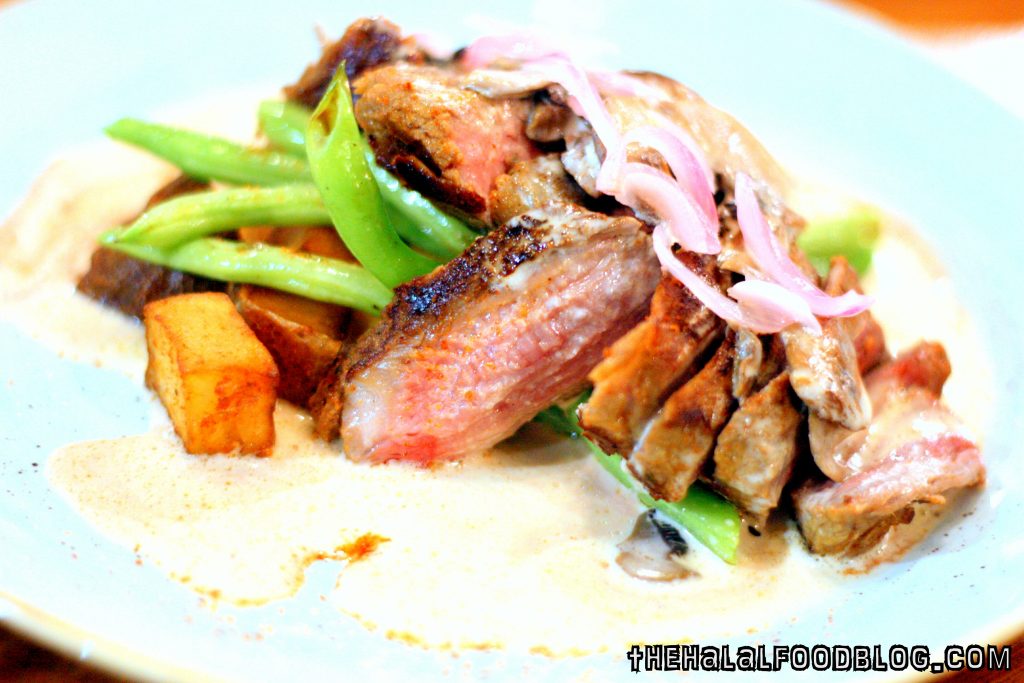 But if beef is more your thing, then you should definitely consider the Steak And Potatoes.
A 220gm Flank steak is cooked to perfection and the famous FIX Porcini Mushroom sauce is bathed all over the sliced steak before serving. Sweet onions and mushrooms adorn the meat for that extra flavour.
The steak is lightly seasoned so that you can enjoy the natural flavour of the beef but that Porcini Mushroom sauce is sooo delicious and  it's definitely welcome in the dish.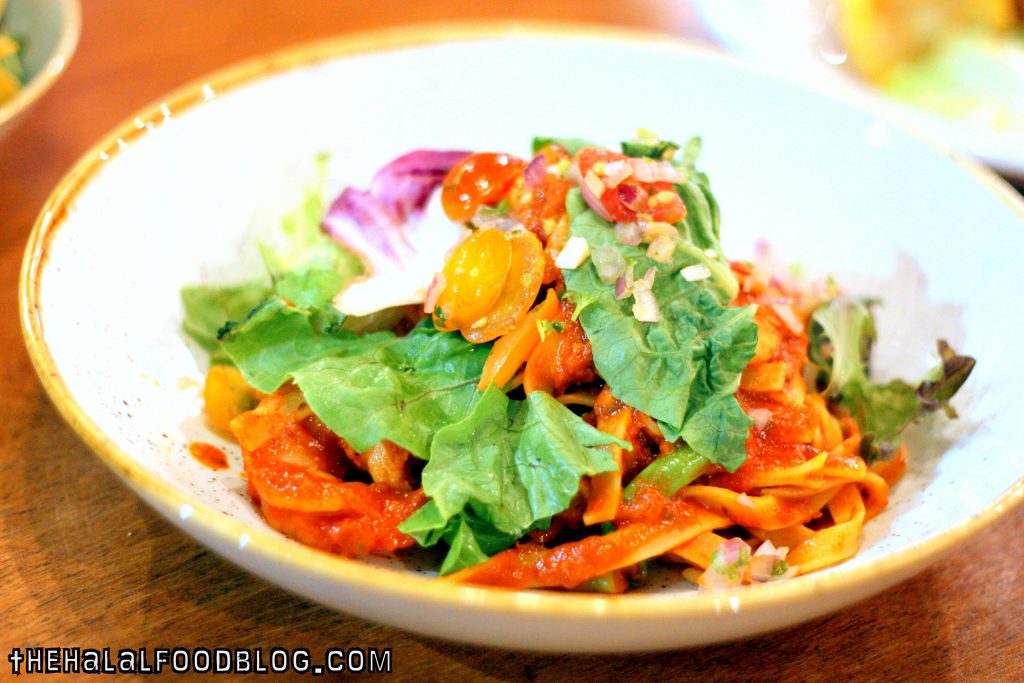 Gotta get your pasta fix? The Prawn Chipotle Pasta is for you then.
It's got that unmistakable Chipotle flavour that goes really well with seafood. The prawns are plump and juicy and make this pasta dish really satisfying.
And this is a really big serving too! Can share with a friend and then order more dishes so can try more stuff!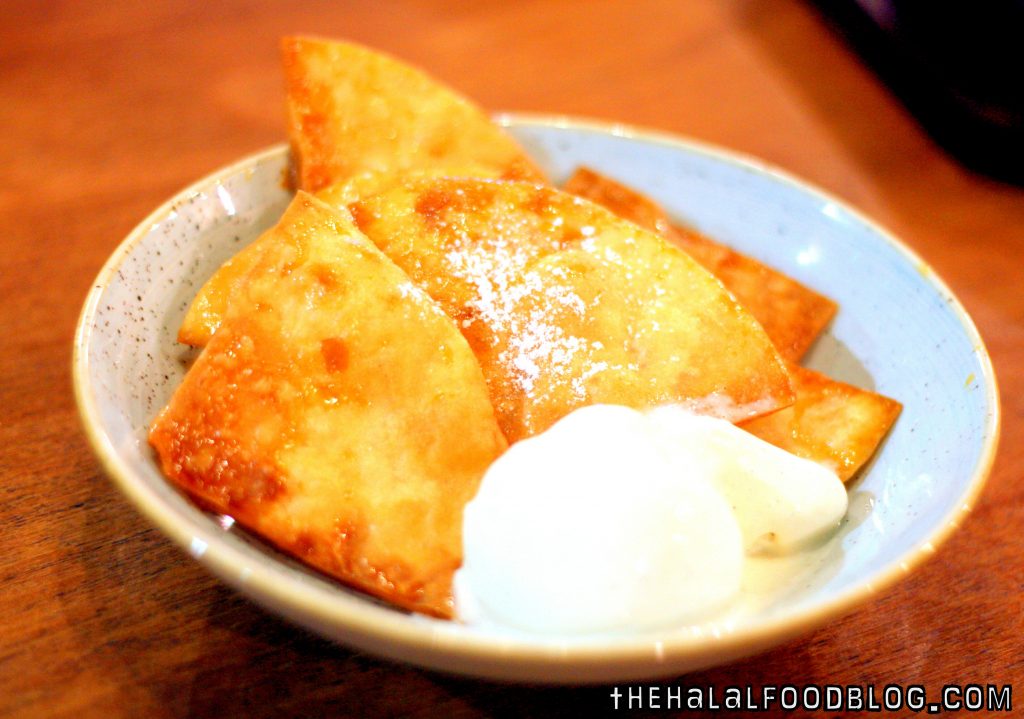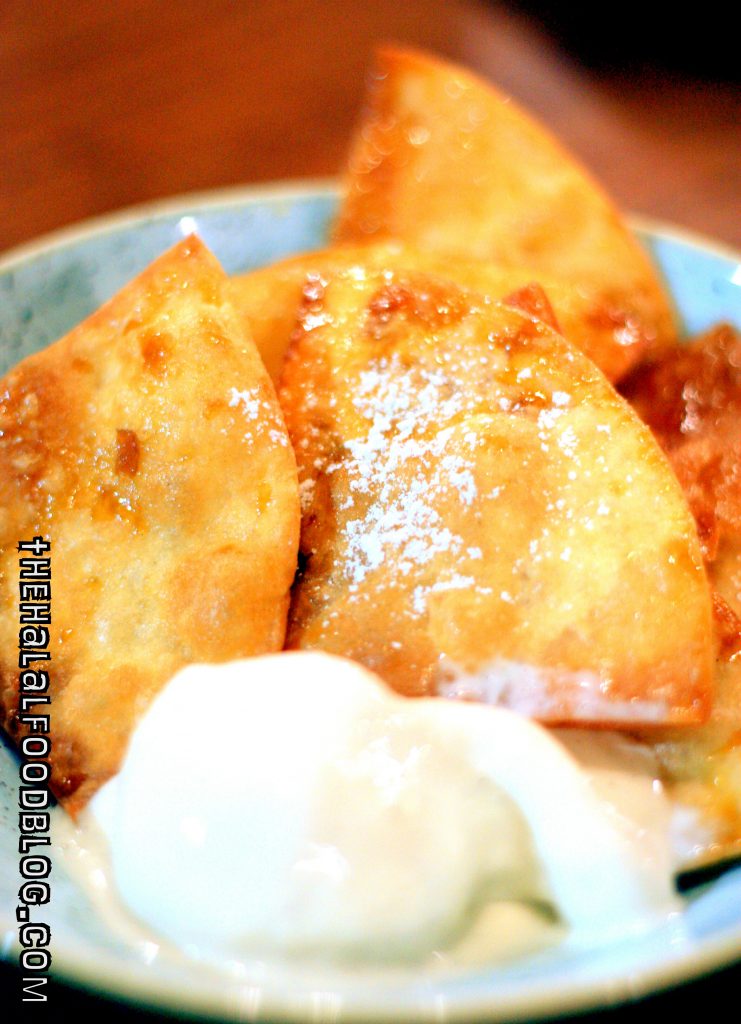 We've come to the dessert section (please hold you applause LOL) and first up is a new one on the menu.
The Bunuelos And Ice Cream (say Boo-noo-el-lohs) is a serving of crispy tortilla with a sticky Gula Melaka glaze and some Vanilla ice-cream for good measure.
Firstly, anything fried is a big plus in our books. And when you're frying something that is part of a dessert, that's even better LOL am I right or am I right? Next, yeah we know that Gula Melaka doesn't seem very Mexican but wow it really gives this dessert that extra kick!
Imagine biting down on those crisp tortilla triangles with a sweet sugary sticky coating and then the Vanilla ice-cream is there to compliment everything. Ooooohhh power to the max! We actually had TWO servings of this when we visited because it was that good! Must try must try must try!!!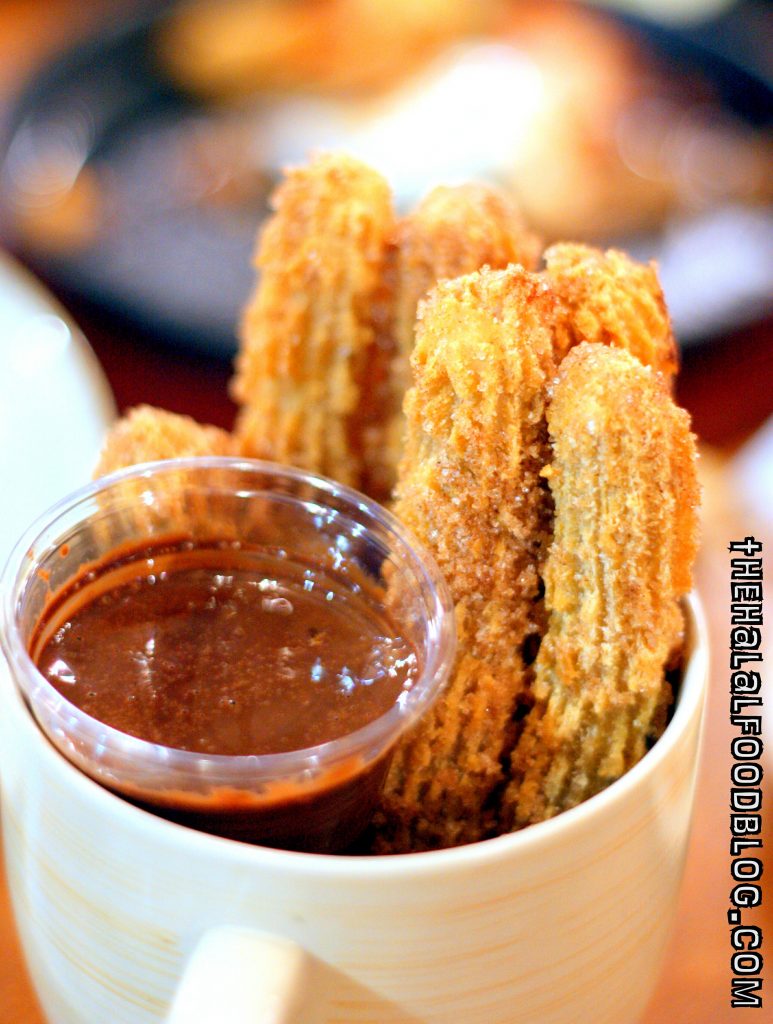 More desserts with that Latin touch here in the form of Churros!
This famous Spanish doughnut-like dessert comes with a rich and decadent chocolate dip. Crisp on the outside and coated with some sugar and cinnamon. Best enjoyed when hot!
The other dessert on the menu does not need any introduction – it's the famous FIX Donuts with Salted Egg Dip!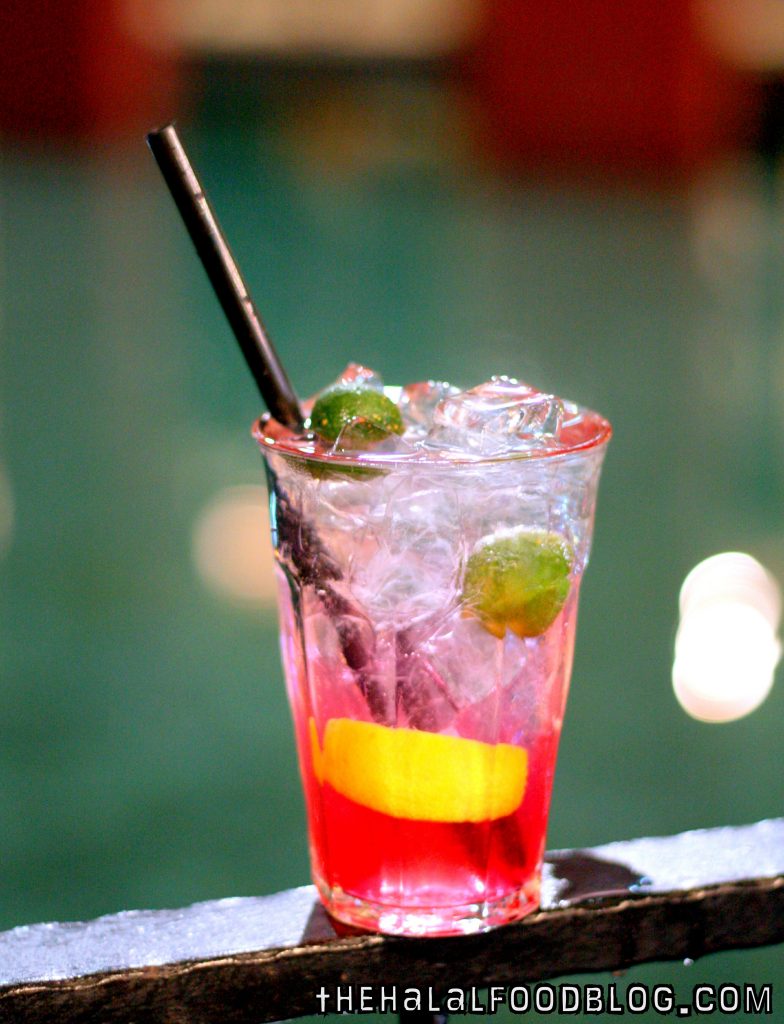 To wash down all that delicious food, we had quite a few beverages that evening.
I actually has the Pink Lemonade not because it was pink but because it was really tasty LOL in fact, I had TWO!It's got a great zesty, tangy and fresh taste to it. Perfect to go with any meal at FIX.
But of course, you can also enjoy from the wide range of beverages on the menu including home-made drinks like the Iced Lemon Earl Grey Tea, Strawberry and Lime Soda, Iced Lemongrass Gula Melaka and Ginger and Lime Soda just to name a few. They also have bottled drinks too by the way.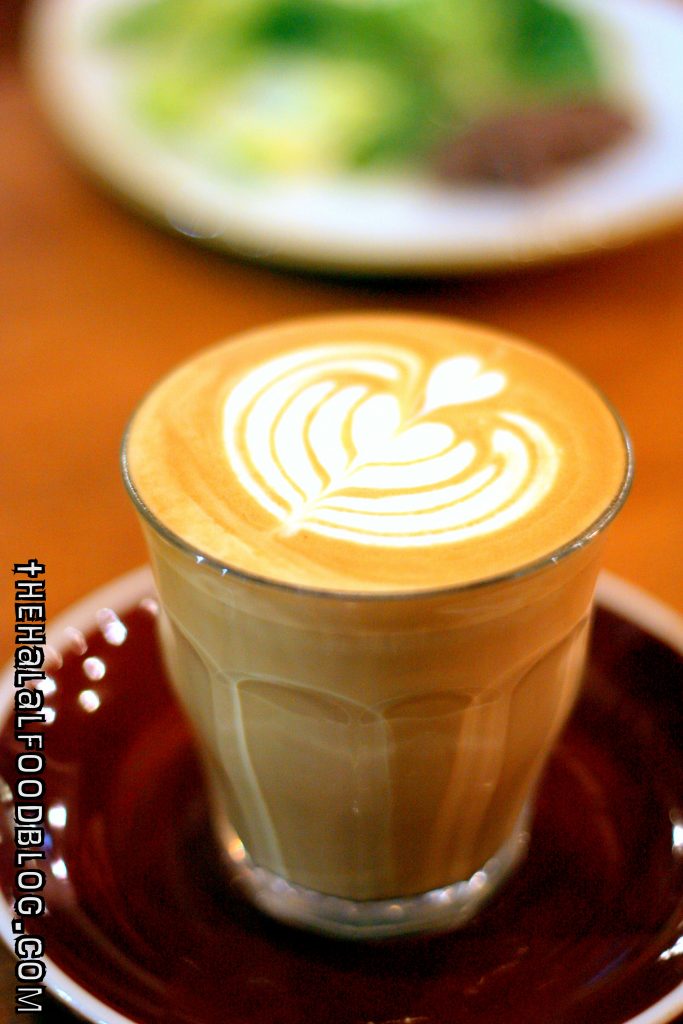 Let's forget that FIX has some really good coffee too!
Be it a Affogato, Latte, Cappuccino, Espresso or Mocha you can get a power one at FIX. In fact, their coffee is super popular and obviously it's for a good reason right?
They also have teas and chocolate drinks on the menu too!
Oh ya! I simply have to mention the Value Set Lunch at FIX! You can choose either the Enchiladas or the Fish & Chips or the Chicken Pascal or the Steak & Potatoes plus enjoy a scoop of ice-cream for dessert at prices starting from $12.90! GOOD DEAL!
Okay so maybe now Ramadhan can't go there and have lunch now lah but once after Raya, you know you have a lunch spot to head down to for good food to be enjoyed with good company!
Plus FIX is great for kids too! Special kids' menu available!
After visiting FIX for several years, we've really grown accustomed to the great food and great service there. It's been a great choice whether it be just 1 or 2 for makan or even big group gatherings with family, friends or colleagues. It's very heartening to see that they are not resting on their laurels and are looking to push the envelope with new and bolder ideas!
So here's to FIX and may you all enjoy your Festive Feasting there!
Viva FIX!


You can make reservations for FIX via Chope!
Just click on the BOOK NOW button and  you're one step closer to enjoying all the power makan at FIX!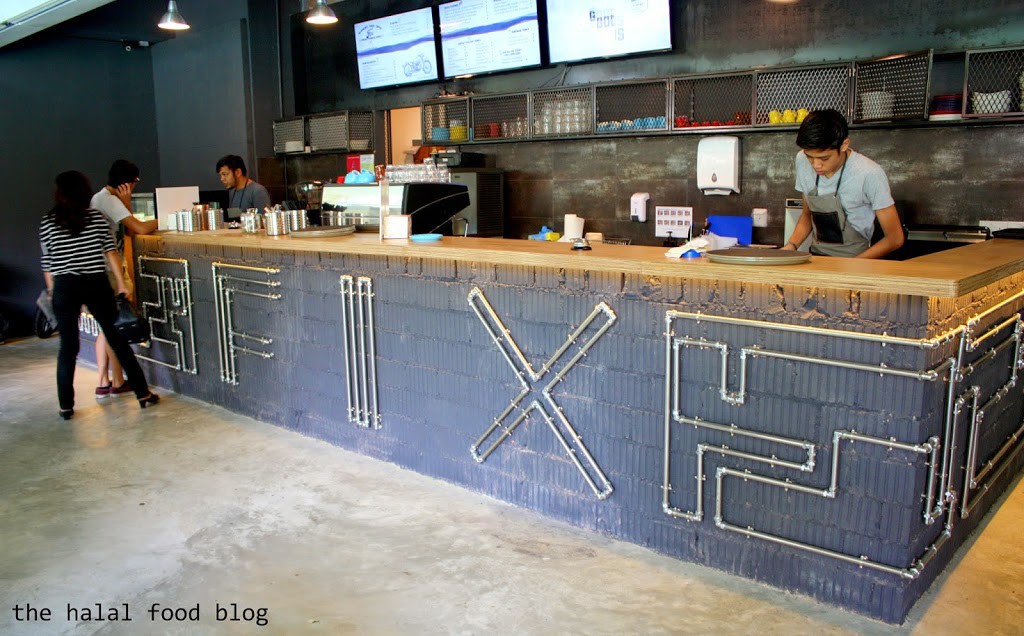 FIX
HomeTeamNS-JOM Clubhouse
31 Ah Hood Rd, #01-07 Singapore 329979
Tel: 6256 1484
www.fix.com.sg
Facebook: www.facebook.com/fixsg
Instagram: @fixsg
Operating Hours:
Weekdays
Lunch: 11am – 3pm
Dinner: 5:30pm – 10pm
Sat, Sun & PHs
11am – 10pm
Last orders 30 minutes before closing