Wahah! We're back at one of our all-time favourite places to makan to check out some of the great updates we've heard about! Oh yeah FIX & FIX Grill have offered us plenty of great stuff but the list keeps growing!
First of all, did you know that you can cross-order between FIX & FIX Grill's menu now? Yep, since they're both Halal, you can order from both menus whether you're sitting by the pool at FIX or inside at FIX Grill. Maybe you feel like having some Donuts with Salted Egg Dip after enjoying your Ribeye Steak? No problem now!
Besides that plus a few tweaks to the menu, the GRILL IS NOW AVAILABLE ALL DAY!!
Oh yeah no need to wait for dinner because you can have it as early as lunch now!
Let's check out what we have…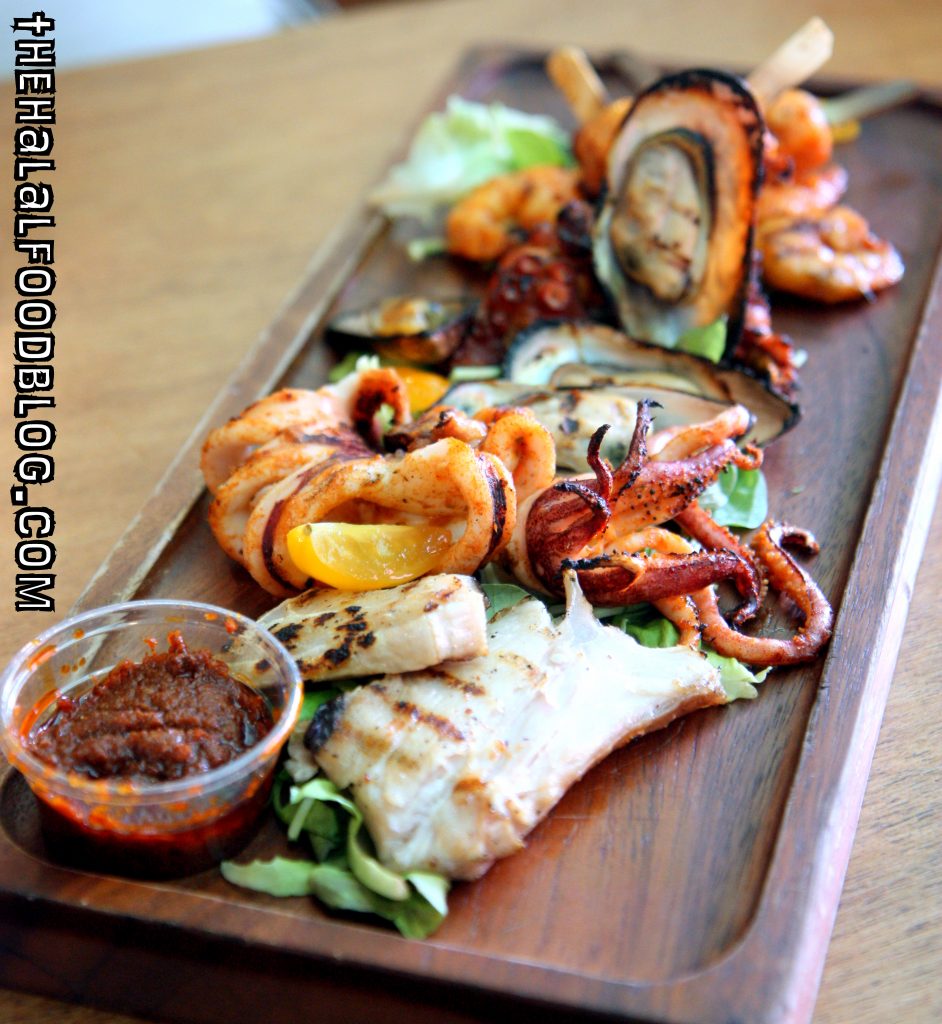 Oh yeah it's platter time for sure LOL and we started with the Seafood Fiesta Platter which comes with a whole array of seafood fresh of the grill and perfect for sharing with everyone while tucking into your mains.
We've got 2 portions each of 5 different types of fresh seafood!!
Okay let's go through it in running order oright.
So first up right at the top, we have a whole squid that's super tender (none of that tough, rubbery stuff here okay) and has a great natural flavour because of the basic seasoning applied.
Next up, we have some Mussels and some Prawns too. Super fresh of course.
If you've enjoyed the prawns from the grill at FIX Grill before, you might notice a bit of difference – the prawns are out of their shells (like literally LOL) and this means you still get to enjoy that great flavour without the hassle of having to peel those prawns (which is totally not glam especially if you're on a date or something LOL)!!
Something we didn't expect to be on the menu and (honestly) did not know if we'd enjoy was the Octopus. Well, we've had octopus before but you have to admit that it's not really a common sight on most menus. I guess the biggest worry is that the octopus will be tough… but the great news is – the octopus here is GOOOODD!!!
Tender and it has a great flavour too. Extra best is that it's been cut into bite-sized morsels and stuck on a skewer. That smoky flavour from the grill REALLY goes well here.
And speaking of smoky flavour, last but not least is the Stingray!
Yeah we all love our 'Sambal Stingray' and here's your chance at FIX too! They put the sambal on the side for the benefit of our friends who do not partake in that of the spicy but as you can see from the picture, the sambal is something be reckoned with!!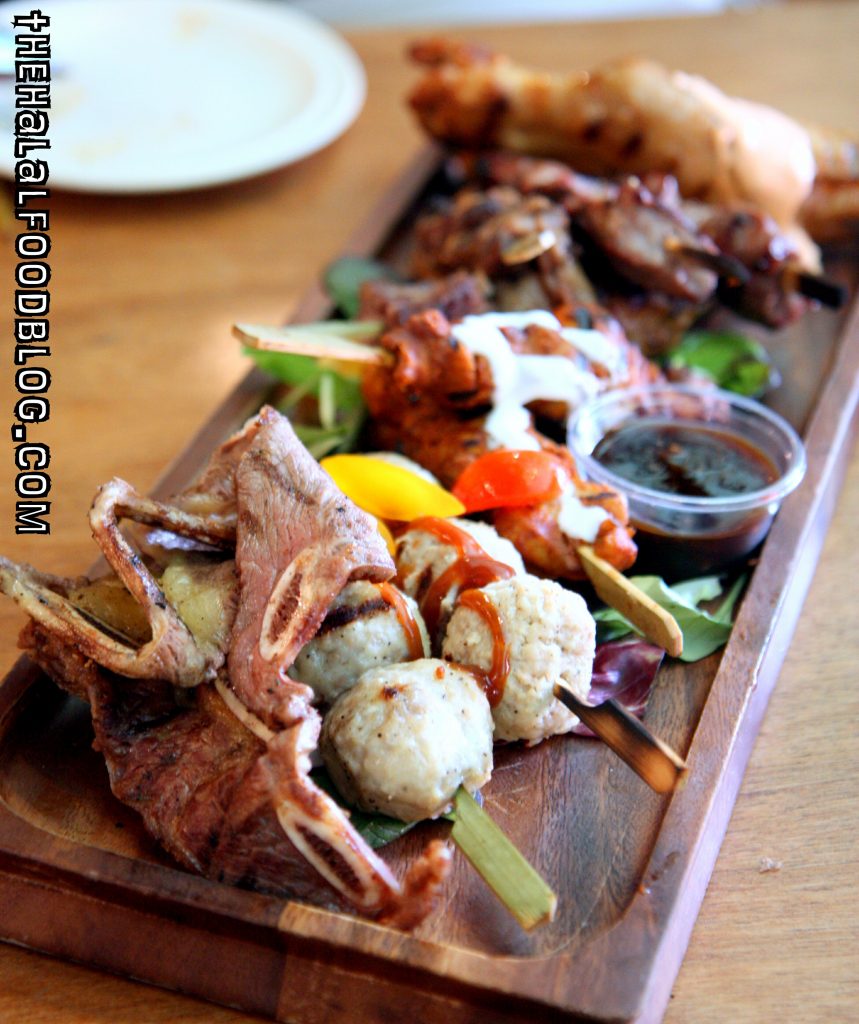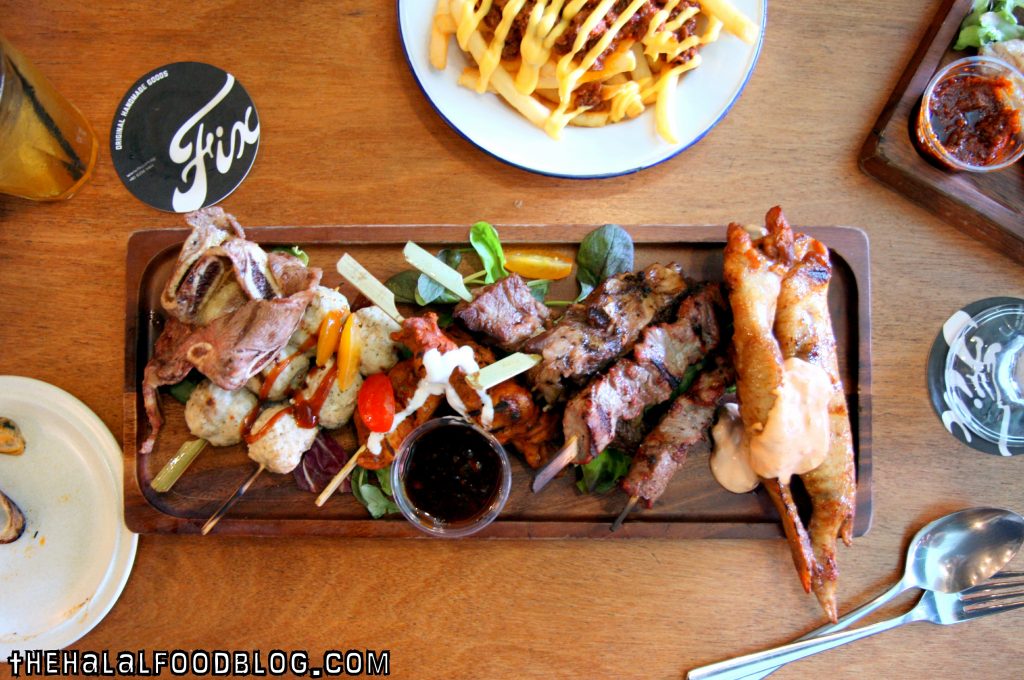 We're still on the grill but we're switching over from the seafood to something that will appeal to all you meat lovers out there… Oh yeah – it's the Meat Platter!! 2 portions each of 6 different meat items! And that little extra special bonus in that sauce that comes with!
First up, we have the Chicken Wings with that special Sriracha Mayo! But more on that a little later okay…
Lets' start instead with the Shortribs that have actually been thinly sliced so you have a long strip of meat. Definitely different but methinks it probably has something to do with the cooking.
Next up is the Chicken Meatballs which were really nice. Great bite to them with the meaty chunks of chicken.
In that next photo, there are actually 2 items together – the Beef Rump and the Wagyu Brisket.
They have been cubed and skewered and have that great smoke flavour thanks to the grill. This also means you can enjoy the natural flavour of the tender beef too.
And last but not least , we have the Chicken Tikka which gives us a little bit extra flavour with the chicken. Definitely packs a little extra in the flavour department and goes naturally with the grill.
What we are really raving about is that dipping sauce!! It's quite hard to describe except that it's really sedap! LOL It's got a little soy in there and all kinds of other magic which is why we probably like it so much. Dip as much or as little as you want but this sauce is the bomb! We'd probably buy it if they bottled it!
Anyways, you can of course order the items on the grill menu ala carte but you might as well make it worth it and order the platter to be honest.
There are a few more photos of those delectable Chicken Wings that have been grilled to absolute perfection. And as if juicy, tasty grilled chicken wings is not enough, a serving also comes with this special Sriracha Mayo concoction that not only goes well with the chicken but also has a great flavour too! Got a bit of a spicy kick!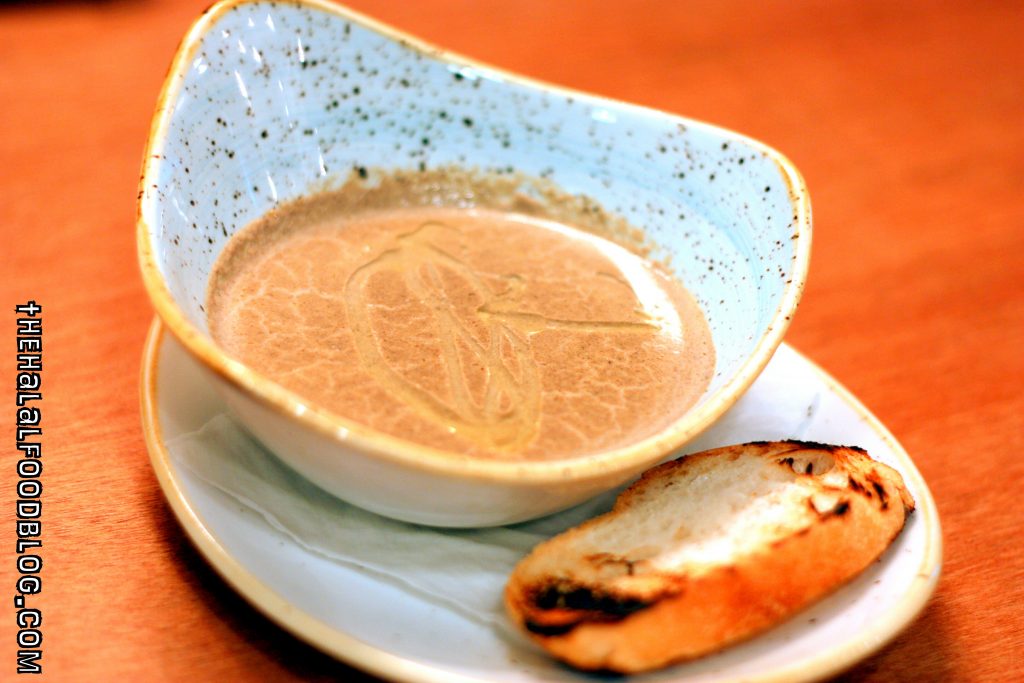 We also tried some of the other offerings from the extensive menu and when we saw the Wild Mushroom Soup, it was pretty much automatic that we were going to order it 😛
This one is another must-order on the menu and great start to any meal. A very earthy and warm flavour of the mushrooms is sure to get your appetite going for the big meal ahead!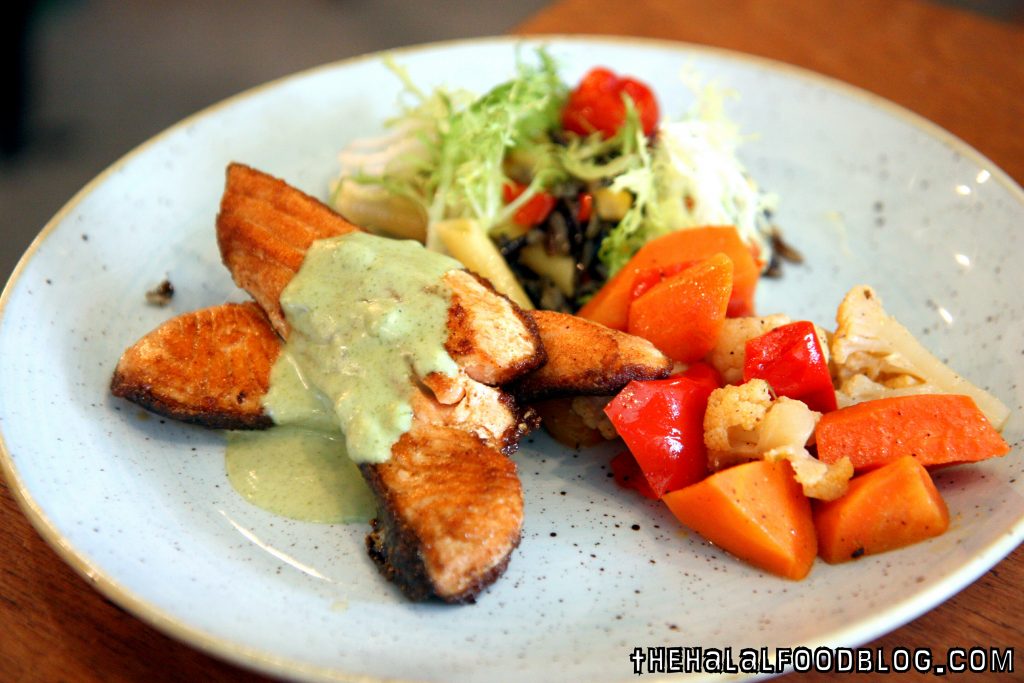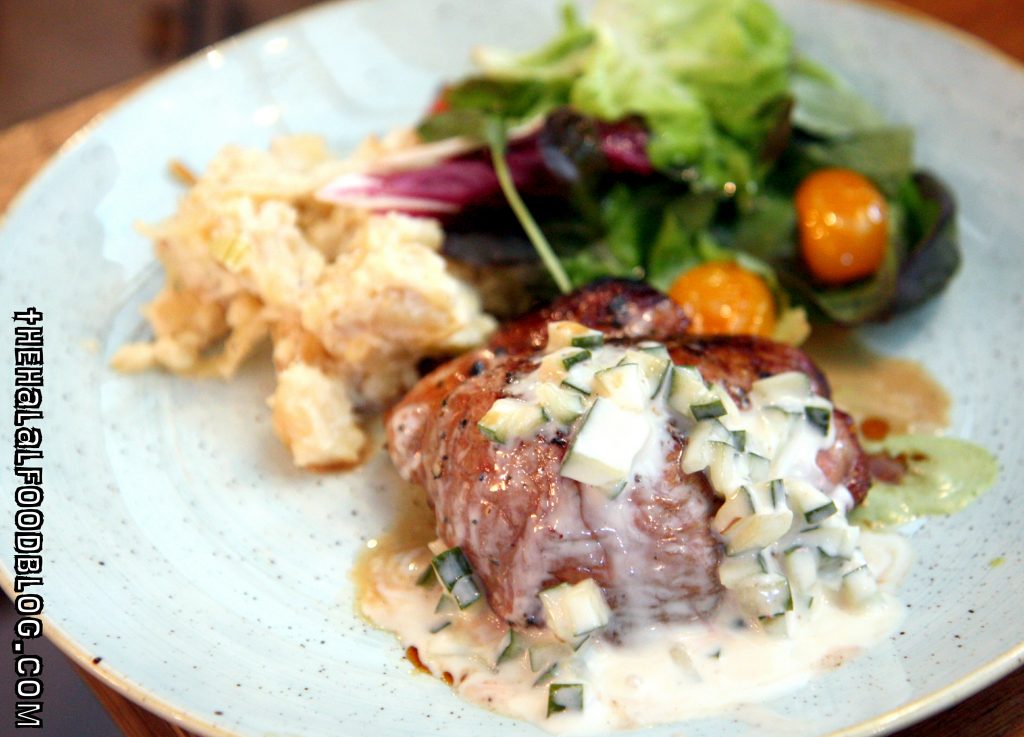 We had a few other mains too.
The King Salmon is definitely fit for a… king! LOL
Grilled salmon with a basil cream which really brings out the natural and fresh flavours of the salmon.
If you're into Lamb, why not have a nice hearty Lamb Steak? A very generous cut of lamb that is grilled to your requested done-ness (medium well is recommended) so you get a nice and juicy piece of meat! Finished off this a refreshing mint-cucumber yoghurt sauce that goes really well with the lamb!
When you order your mains from the Grill, you get to choose 2 side dishes to go along too.
We had the Pasta Salad with Wild Rice (which is a variation of the popular wild rice side that came with the salmon), Roasted Veggies and also the Cold Smashed Potatoes.
Trust us – order the Cold Smashed Potatoes because they are the bomb! Sedap giler!
You could also have a Garden Salad or the classic Fries if you'd like by the way.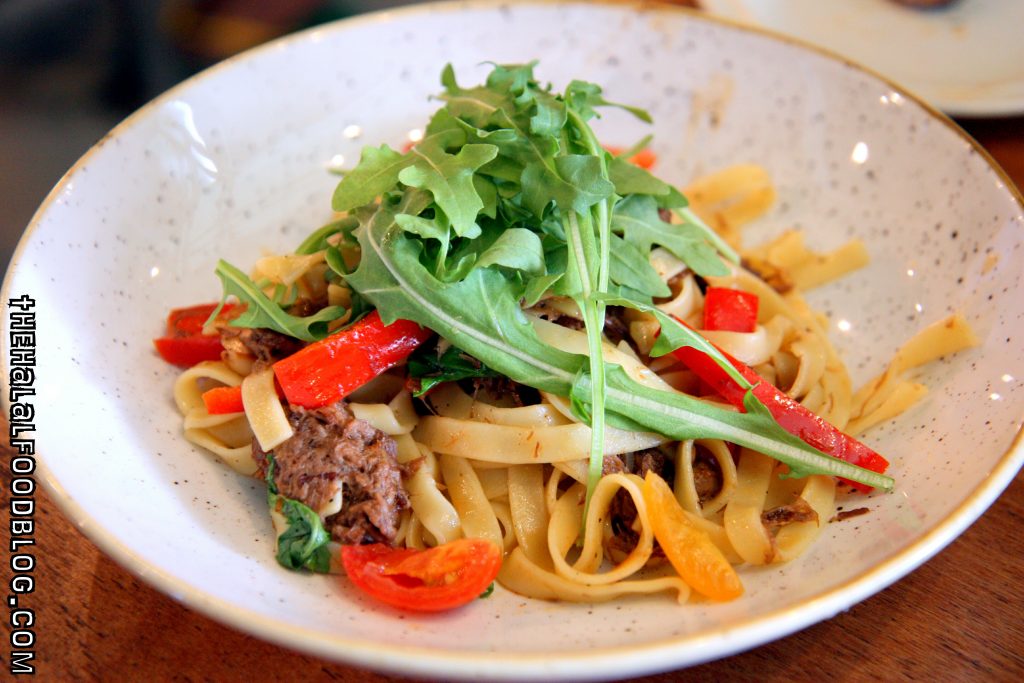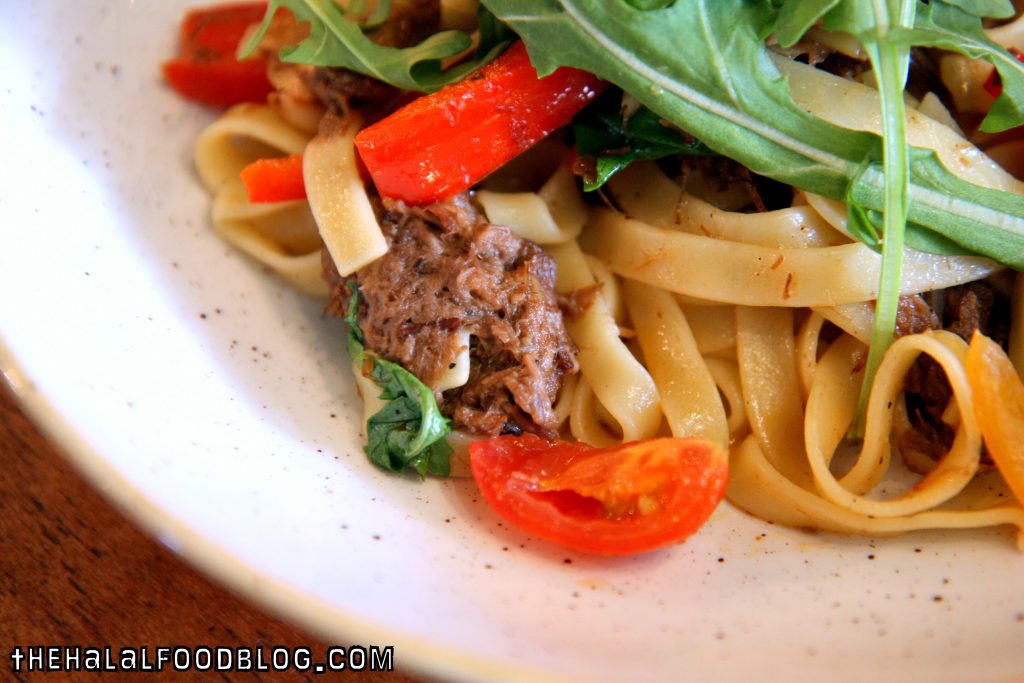 They still have the familiar favourites not from the grill on the menu of course.
Take your pick of Fish and Chips, Three Cheese Penne Gratin, Housemade Lasagna and Pasta Primavera most of which we have covered in our previous reviews.
Something new was the Smoked Beef Ragout Pasta which sounded really promising!
A simple dish of pasta tossed in some tomato sauce and chunky morsels of beef which were absolutely delicious! A definite winner in our books! (Plus, anything with Rocket on it gets extra marks! LOL)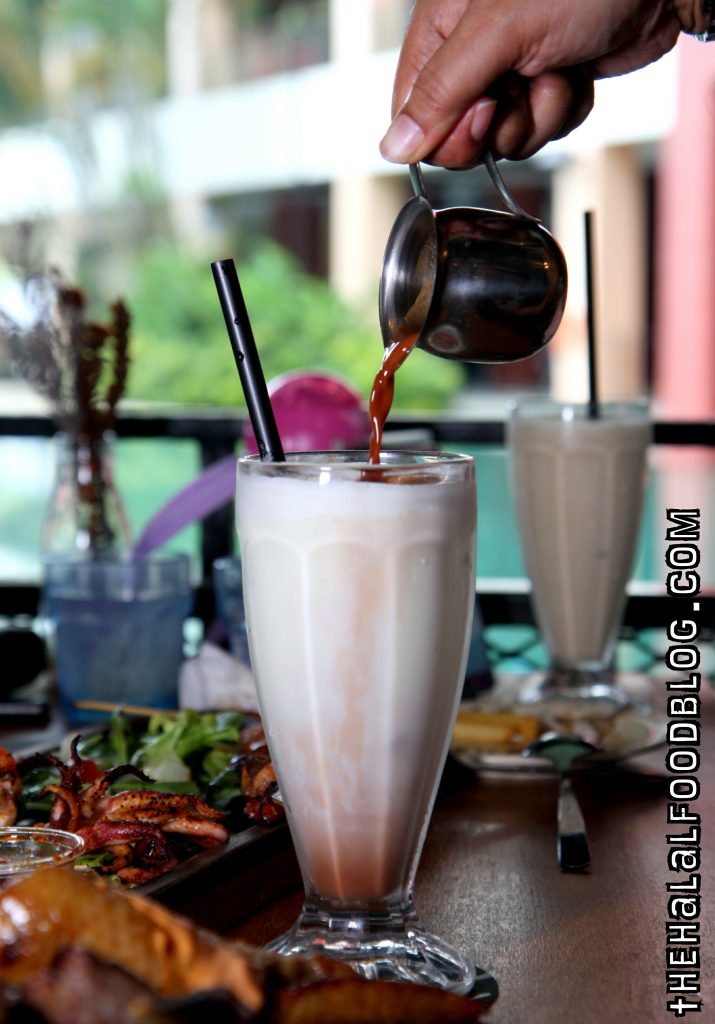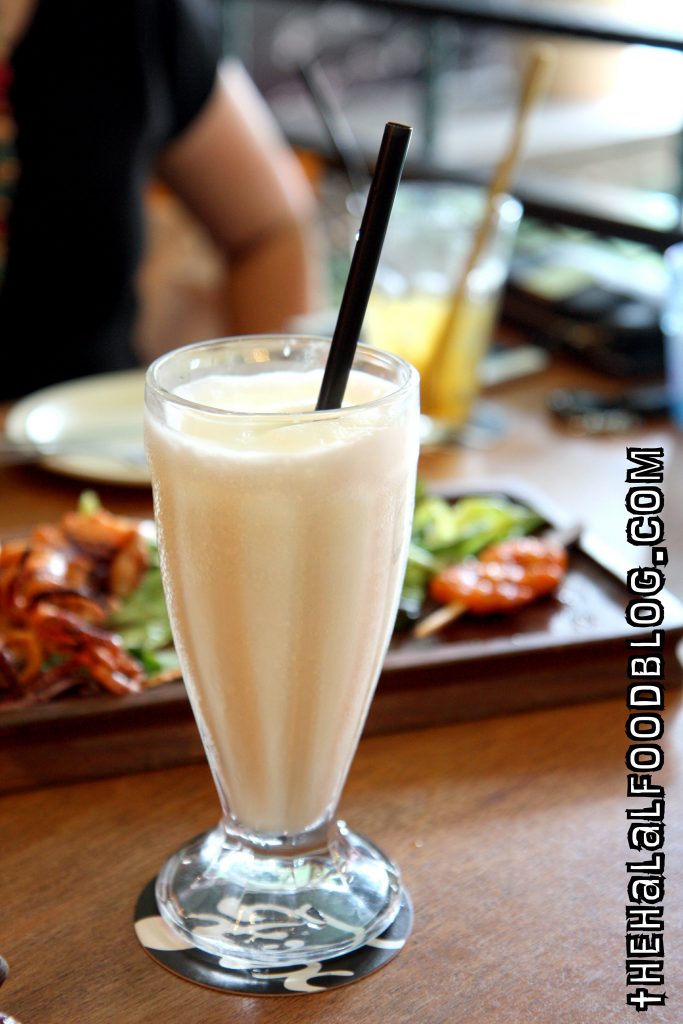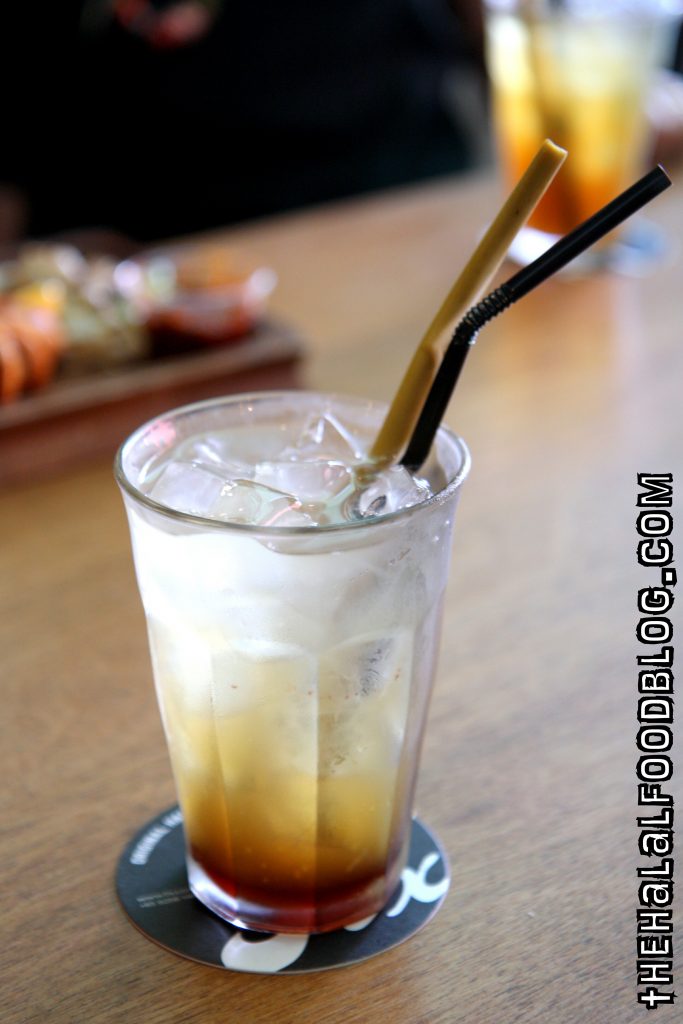 So you're sitting by the pool and to beat the heat and wash down all that great food, there's nothing better than the refreshing beverage line-up at FIX namely their Milkshakes and Coolers!! There are so many to choose from and we've covered quite a few (some of which are no longer available!) but they're always coming up with new and cool stuff at FIX!
Case in point is the Rose Gold Milkshake that gives you a really decadent beverage with a great flavour and it's definitely gonna cool you down on a hot day!
Other milkshakes include the Peanut Butter & Banana, the all-time favourite Strawberry, Mocha for the coffe lovers and the classic Vanilla.
If you're looking for something iced and super refreshing, go for their Homemade Drinks. Quite a selection too!
Ginger & Lime Soda is an all-time favourite of mine and the Strawberry & Sweet Basil Soda is popular with the team too! Try the new Iced Lemongrass Gula Melaka, Orange & Chrysanthemum Tea or the Lychee Earl Grey Tea maybe? So many more to choose from actually!!
And as always, we always have that little bit of extra space for… dessert!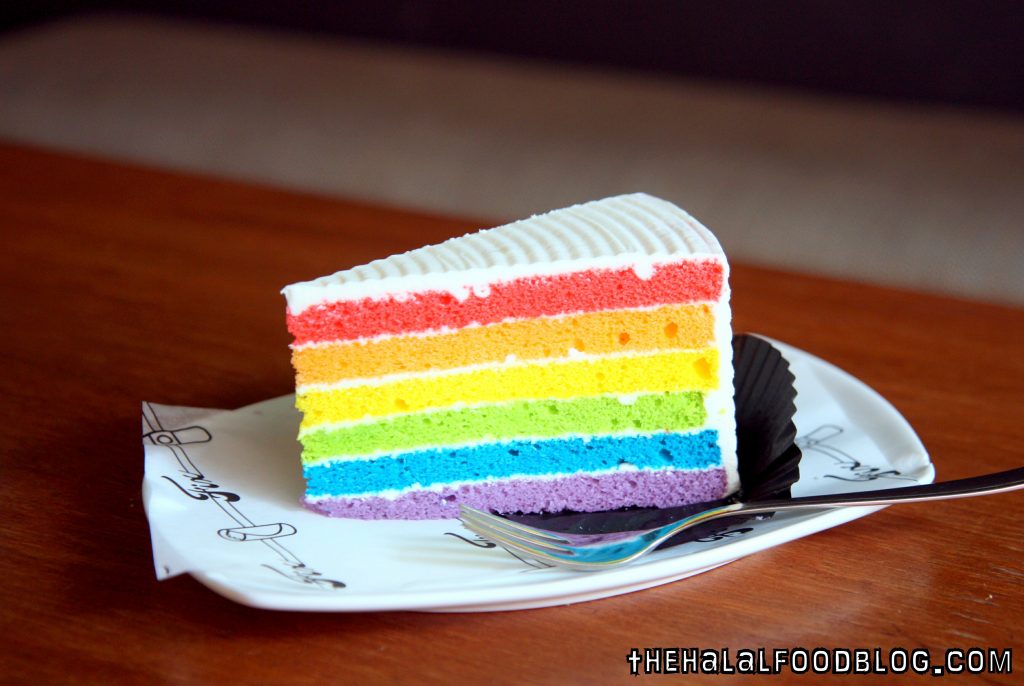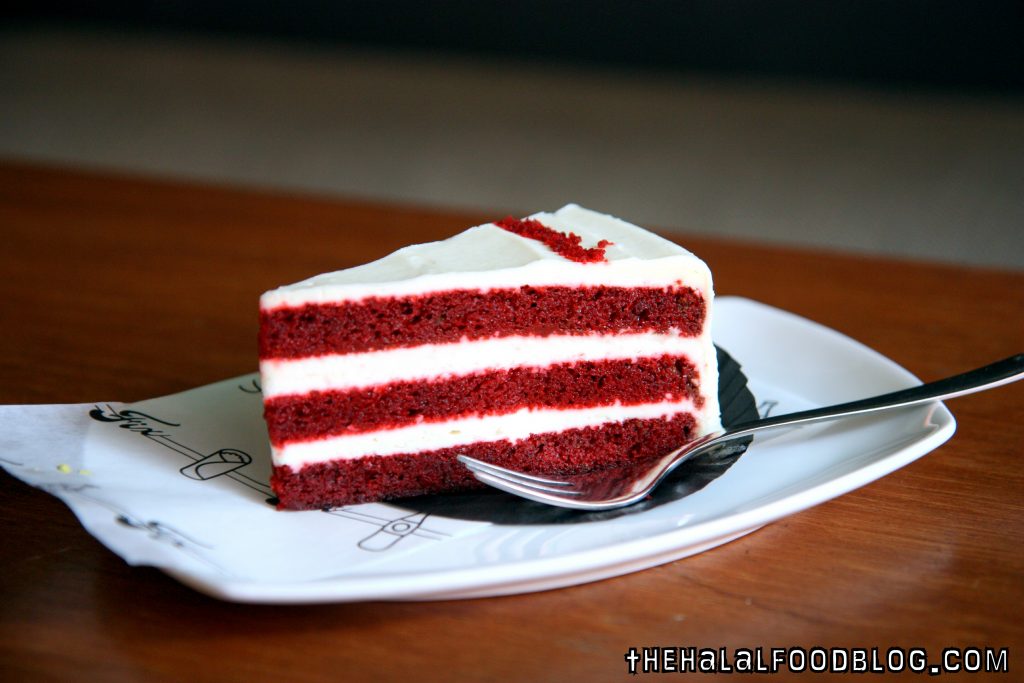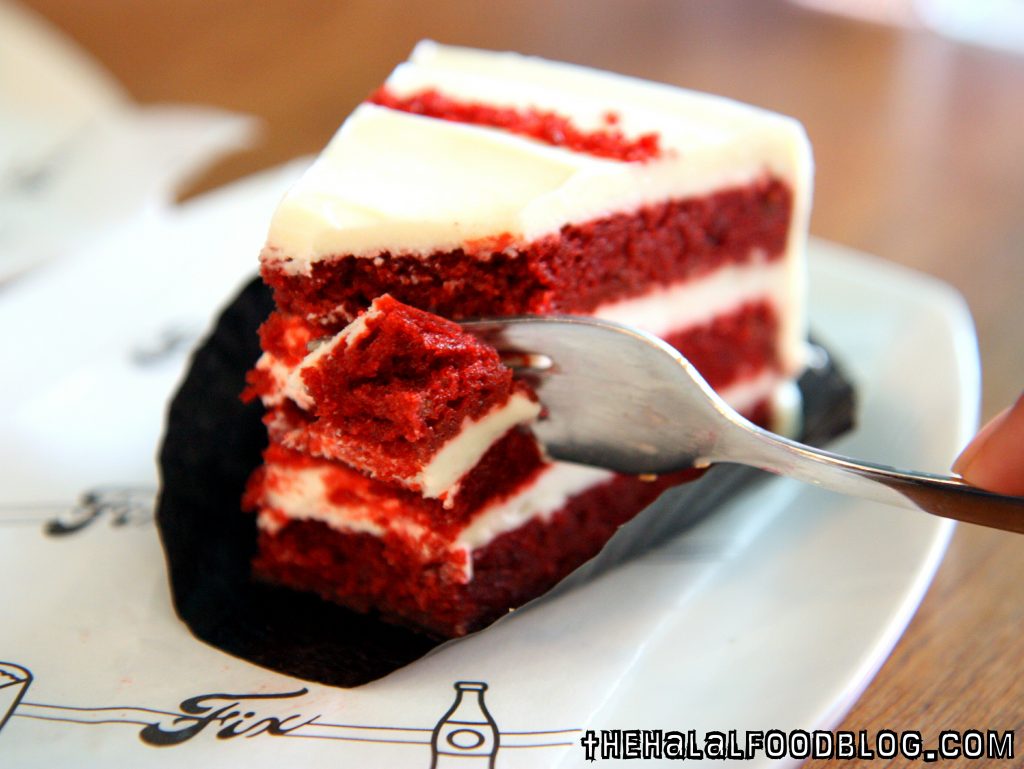 I know a lot of you are probably going "But Rainbow Cake and Red Velvet Cake are SO last year!" but hey you tell me lah how many of those Rainbow Cakes and Red Velvet Cakes out there can actually be considered as 'good'? We've come across some pretty mediocre ones to be honest.
Luckily the cakes at FIX have never disappointed and even classic cakes like the Rainbow Cake and Red Velvet Cake are delicious. Soft and fresh sponge with full-flavoured cream!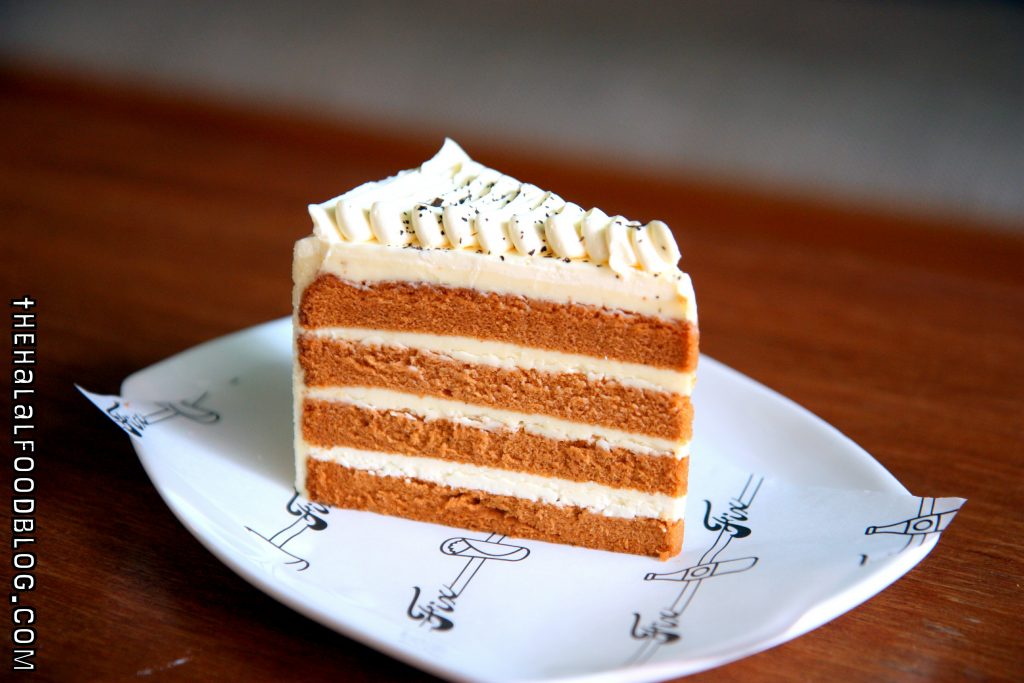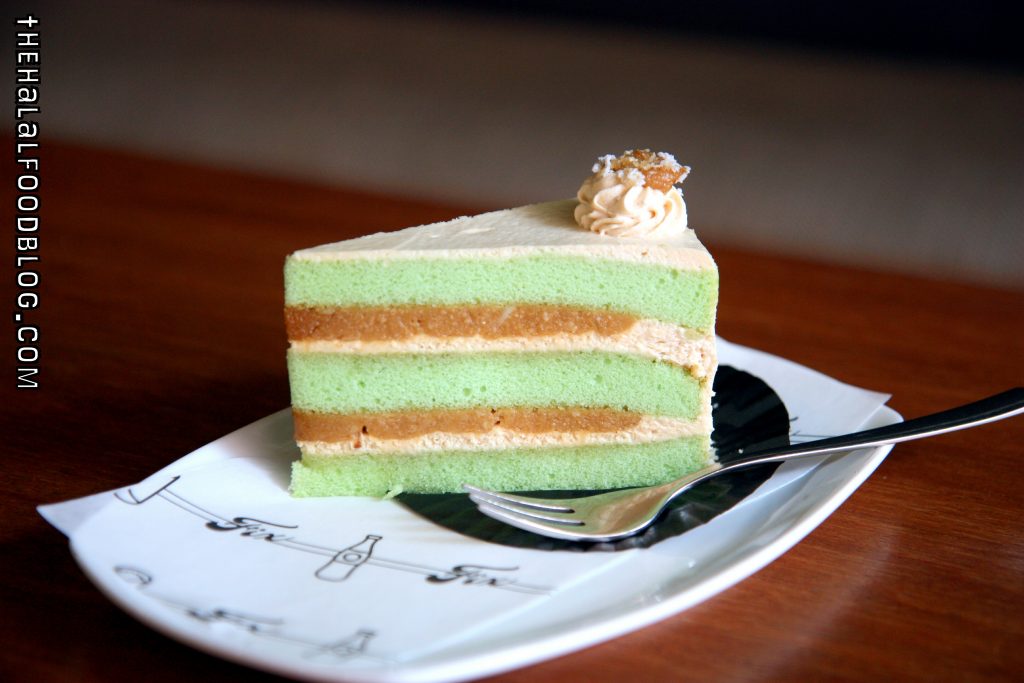 Well, if you're looking for cakes that are a bit more 'recent', well FIX does not disappoint in this department either! Admit it – it doesn't get trendier than Thai Milk Tea Cake and Ondeh Ondeh Cake these days right?
The versions at FIX are not too over-the-top sweet so you can still enjoy those flavours of the cakes without having to sip on some water after each bite. In fact, you're gonna get quite addicted! Well, we were anyways 😛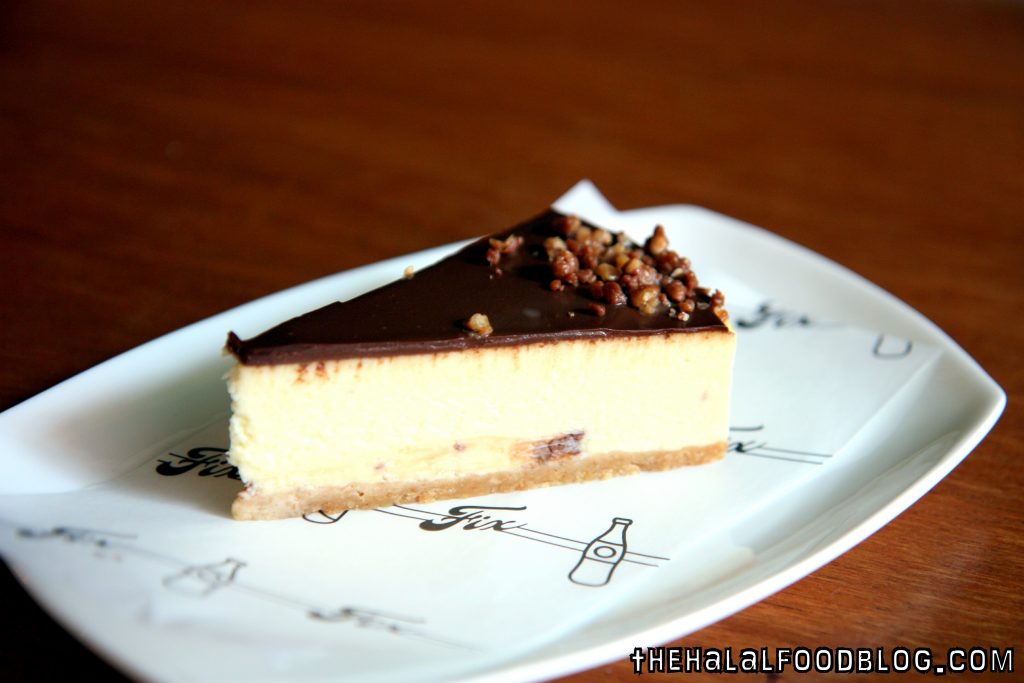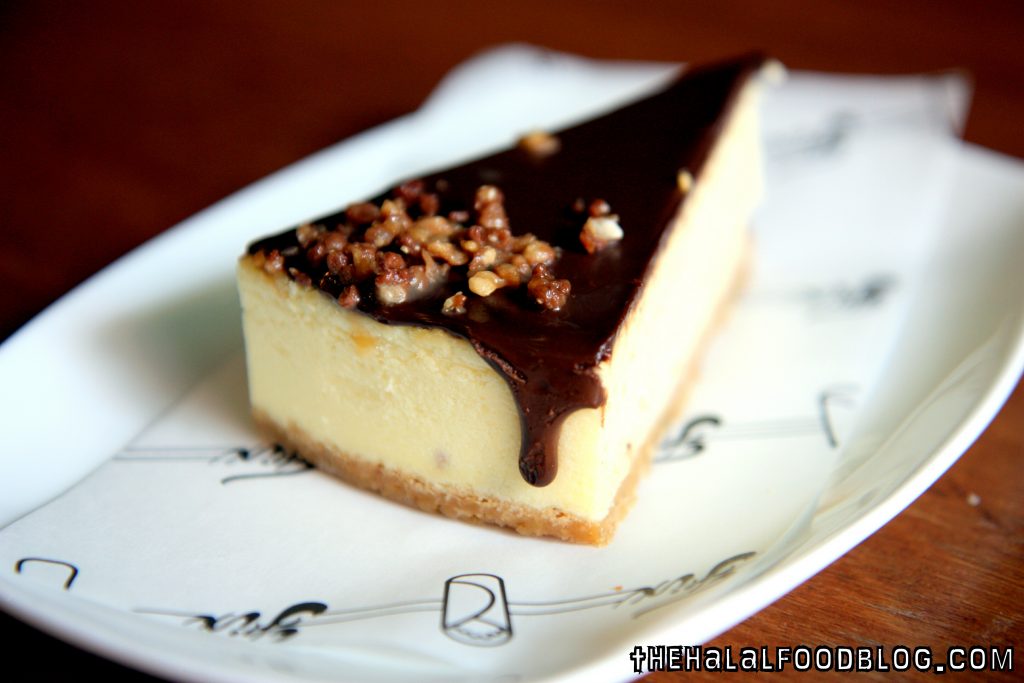 ZOMG it's Snickers.. in a cheesecake!! What's not to love am I right??
Well, this is definitely a heavier dessert with a much stronger flavour and this one you will probably need that sip of water once in awhile LOL
But SO addictive lah especially if you're a cheesecake lover!!
Well, I can you can say that FIX has not yet disappointed us whenever we visit. It's a great place to relax after a swim or a gym session. Nice to laze about on a weekend for brunch. Perfect for a full meal with family, friends and colleagues. In fact, it's even a great choice for holding events too!! (And pssssst don't forget – no service charge here!)
Whatever the occasion (or even no occasion), it's nice to know that there's a place that's going to have one of the best menus around with something for everyone (they even have a kids' menu now!!) and confirmed plus chop will be satisfying. Here's to FIX!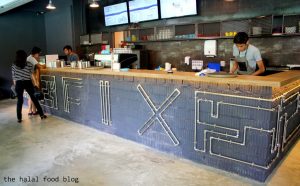 FIX

31 Ah Hood Rd
HomeTeamNS-JOM Clubhouse

Tel: 63975662
www.facebook.com/fixsg
Instagram: @fixsg

Operating Hours:
11:00am – 10:30pm Daily
All information (including prices, availability of item on menu and Halal status of establishment) are accurate at the time of posting. All photos used in this site are property of The Halal Food Blog unless stated otherwise.