Oh yeah that's right we are back at FIX. And it's no surprise because they've got some new items on the menu that we have been itching to try. The real question would be why we took so long to come back!! Way too long!!
Anyways no point crying over spilled salted egg yolk dip. It's time for some makan!
So like I said, there have been some changes to the menu. Some dishes have been swapped out for new ones. And believe you me – these dishes are power lah! Read on and find out more…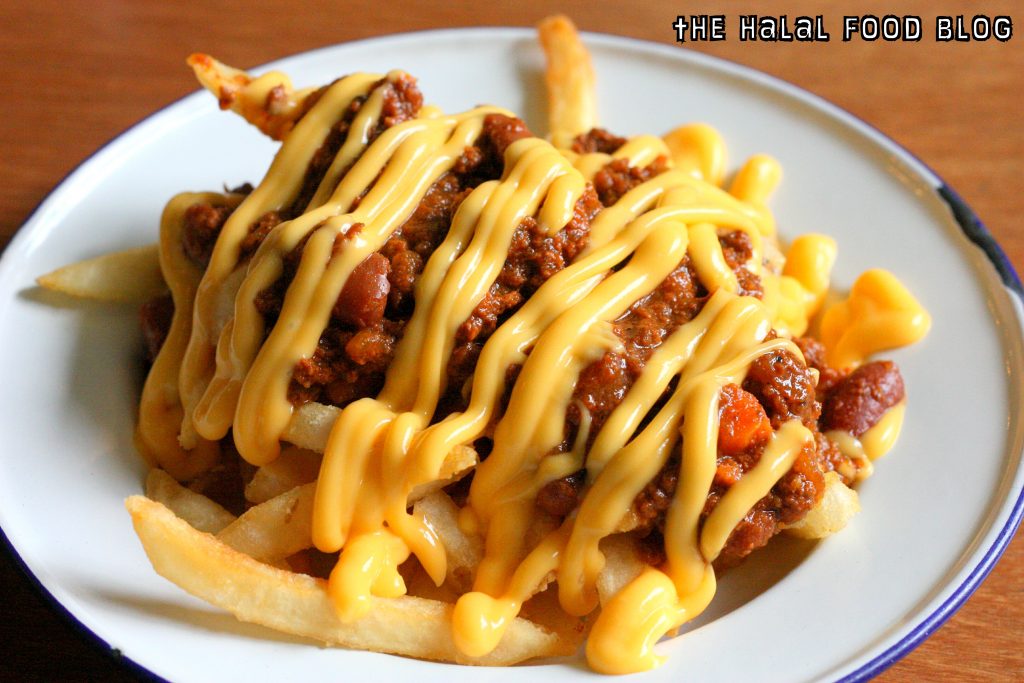 Gotta start with some starters am I right? And what's a better starter than some Fries.
But not just any fries… we're talking about BEEF CHILI CHEESE FRIES!!!
A whole dish of deep fried goodness shoestring french fries that are smothered with Chili Concarne and a whole load of cheese sauce! FUYOH! *mouth-watering mode activated*
And this is not those anyhow-make-kinda-chili okay. Packo full of beef, tomatoes, beans and spices means this is a flavour party waiting to be devoured. Not enough? Generous amount of cheese sauce all over the shop and that means you're a winner. Attack immediately upon arrival for the fresh hot crisp goodness! But if you're like Mein Bruder, wait a while and let those fries go a little soggy and mop up all the chili and cheese goodness!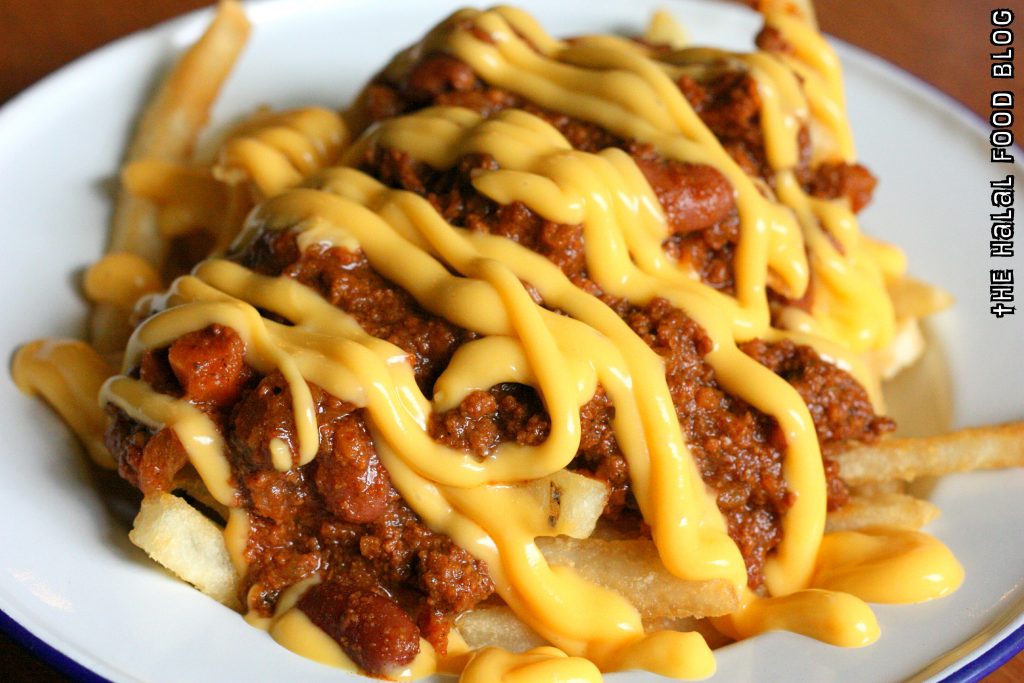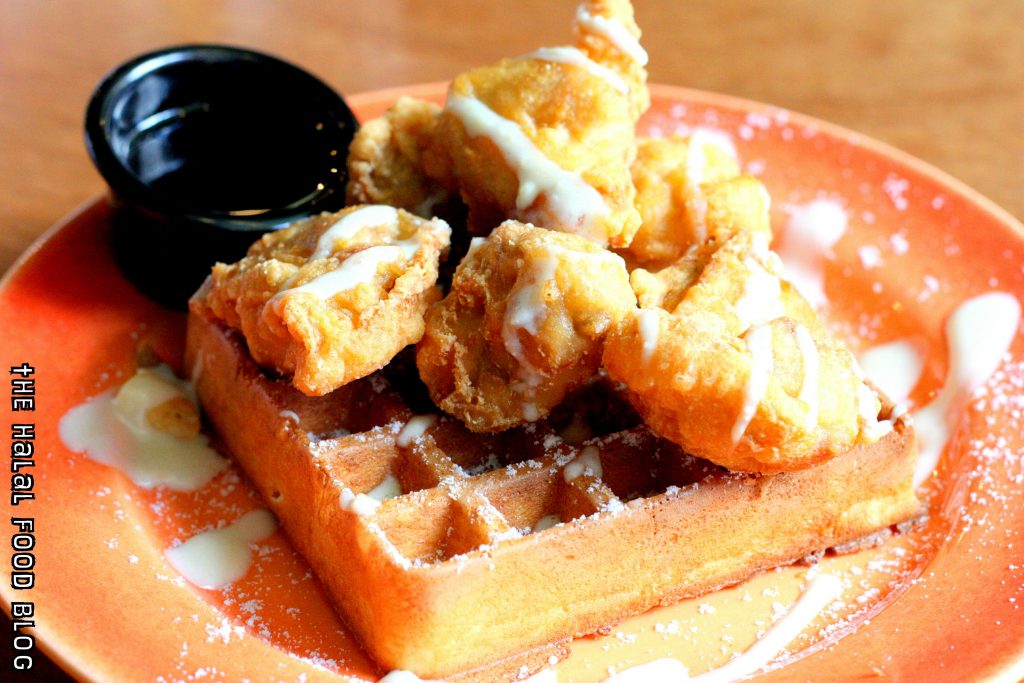 Here's a dish that I've seen so many times on TV (i.e shows on Food Network Asia like Diners, Drive-Ins and Dives etc) and the combination seems to weird but yet so appealing for some reason. Or maybe I just wanna see what all the fuss is about LOL
Oh yeah 'Chicken & Waffles' is a big hit in some parts of the world and this will be the first time I'll be able to try it because, well, I simply haven't found another Halal-certified makan place who's got this on the menu so God bless FIX for making this possible.
And in case you're wondering, 'Waffles & Fried Chicken with Maple Syrup' is not a codename for anything else. It's literally a waffle with maple syrup with some fried chicken. You can choose to pour the maple syrup or not but where's the fun in not pouring it???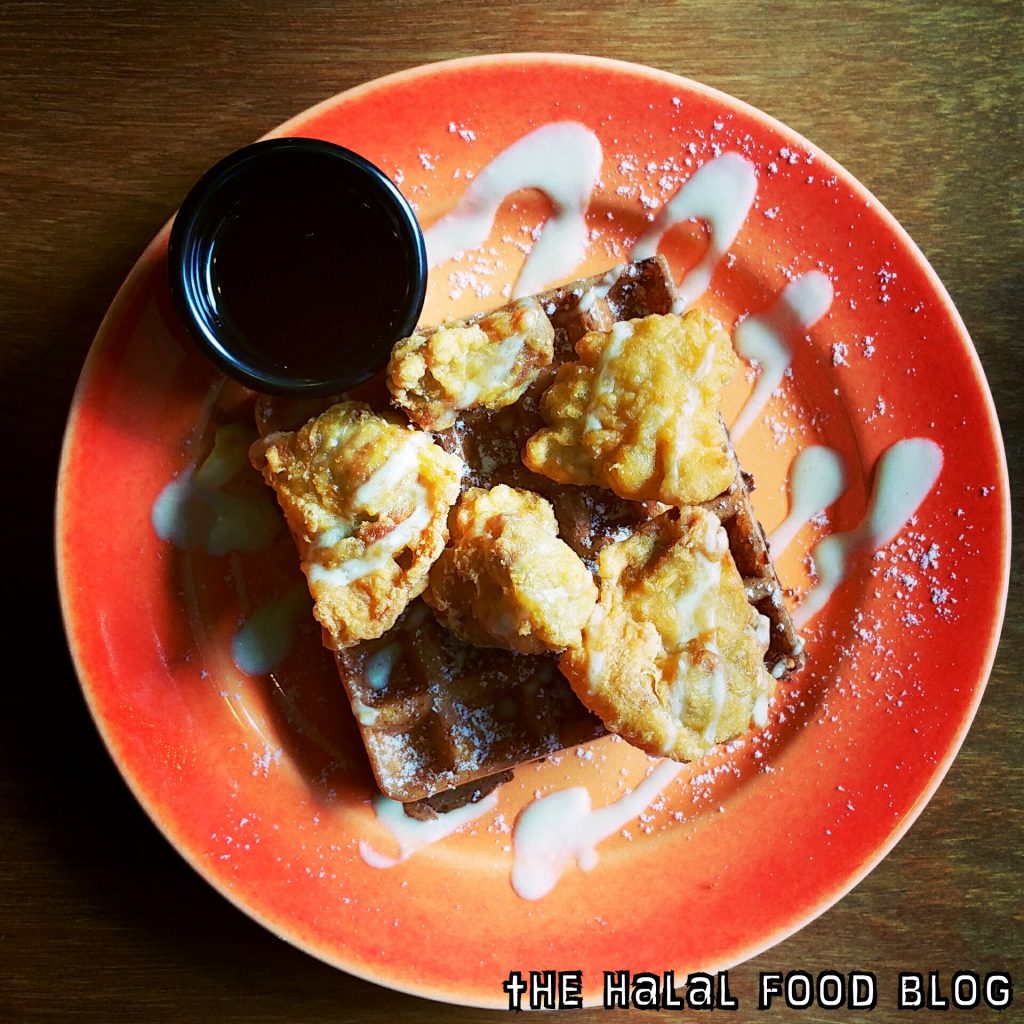 The first thing I note is that this version at FIX serves it with Chicken Karaage (like mini-chicken bites) as opposed to the original version which is literally pieces of fried chicken (like the ones we order at Popeyes or KFC). Not that there is anything wrong with the Chicken Karaage version by the way.
They may seem small but they're cooked perfectly and go along well with the waffles and even the maple syrup! The waffle itself is actually really power. Tasty, crisp on the outside and still a little fluffy on the inside. If you're not a fan of having it with the chicken then you can enjoy the waffle with some ice-cream (it's on the menu for $7.50).
And yes we poured maple syrup over everything before attacking with gusto and believe it or not it's not as bad as you might think! Yeah the idea of it is pretty weird when you think about it. But hey, that McGriddle from McDonald's is something like this what and so popular some more so maybe it's not so weird after all.
Anyways if you ask me, this is definitely worth a try.
I would however like to see it in future perhaps with that actual fried chicken if you know what I'm saying 😉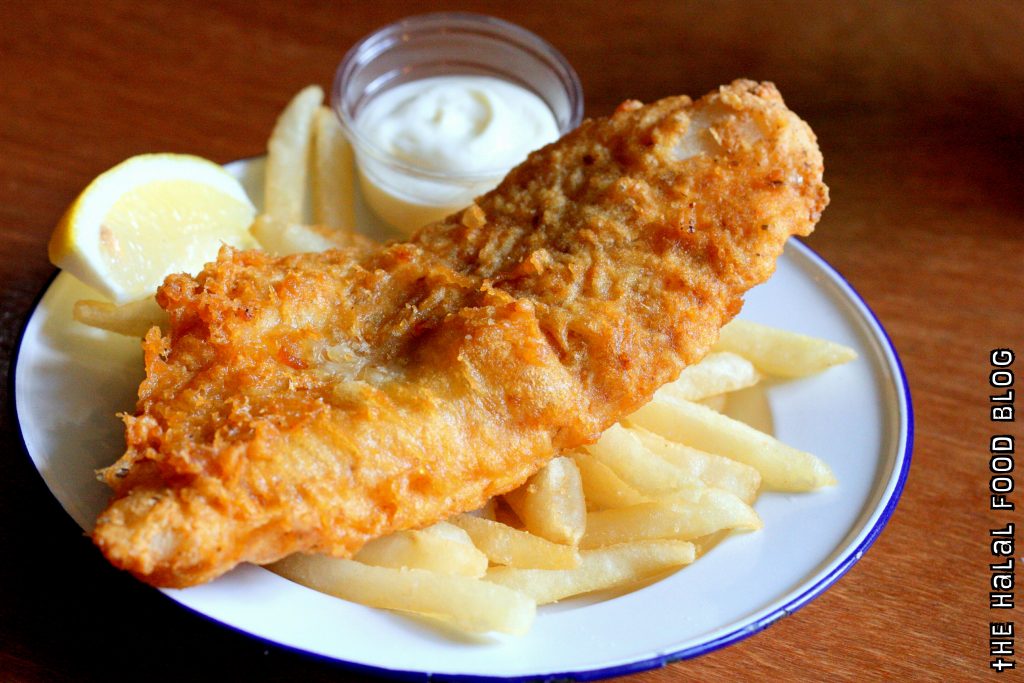 Here's a classic nice and simple and yet oh sooooo good!
Battered just right and deep fried til golden brown and crisp. Served with a side of chips, a wedge of lemon and some mayo for good measure. If they had some malt vinegar and wrapped it up in a newspaper, no need to go all the way to the UK anymore! LOL
Mum ordered this and she's VERY PARTICULAR about the fish in any dish she orders. She gives the thumbs up to this flaky white fish so that means it's definitely a green light in our books.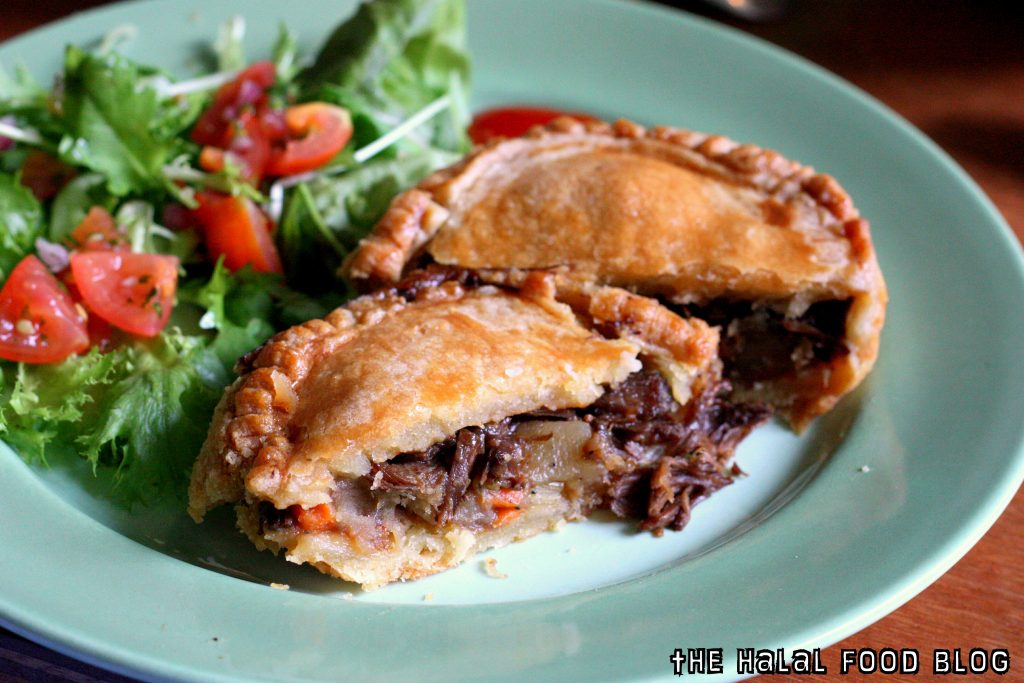 Here's another new addition to the FIX menu – BEEF PIE!!!
Oh FIX… you had me at 'Beef'.
So the general consensus around the table was that this was a tad bit salty. But I found it okay leh. But I am an admittedly big big fan of salt and/or salty food so I was actually okay with it. And since the whole pie finished clean off the plate I'm guessing it wasn't salty to the point that it was unbearable or inedible LOL
The pie crust was also pretty tasty. You can taste the buttery goodness folded in and baked to a toasty crisp on the outside with the full-flavoured filling that awaits inside. Beef plus its good friends celery, carrots and potatoes are the magical filling in this pie by the way. You could also go for the Chicken Pie version if you prefer.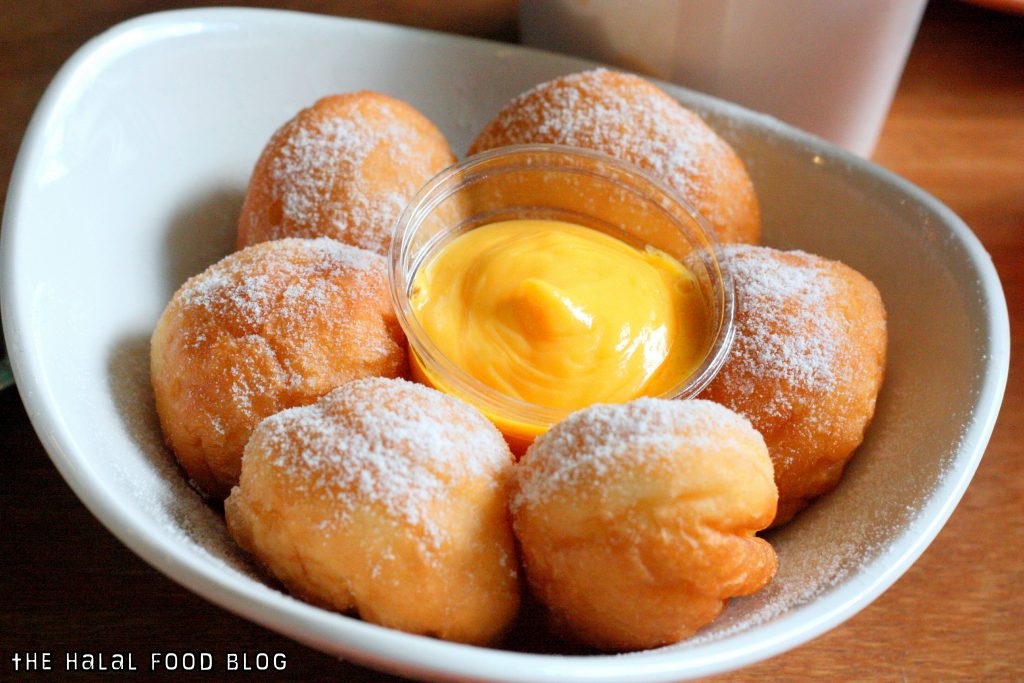 Yeah we know we've featured this one before during our first visit but hey it's too good to not post about again!
So they've ditched the Lemon Curd Dip from this one and just stuck with the Salted Egg Yolk Dip which is the more popular dip for obvious reasons. This salted egg yolk custard dip is the real deal and even after you're out of donuts, you're gonna be dipping in with your fingers to finish off whatever dip is left.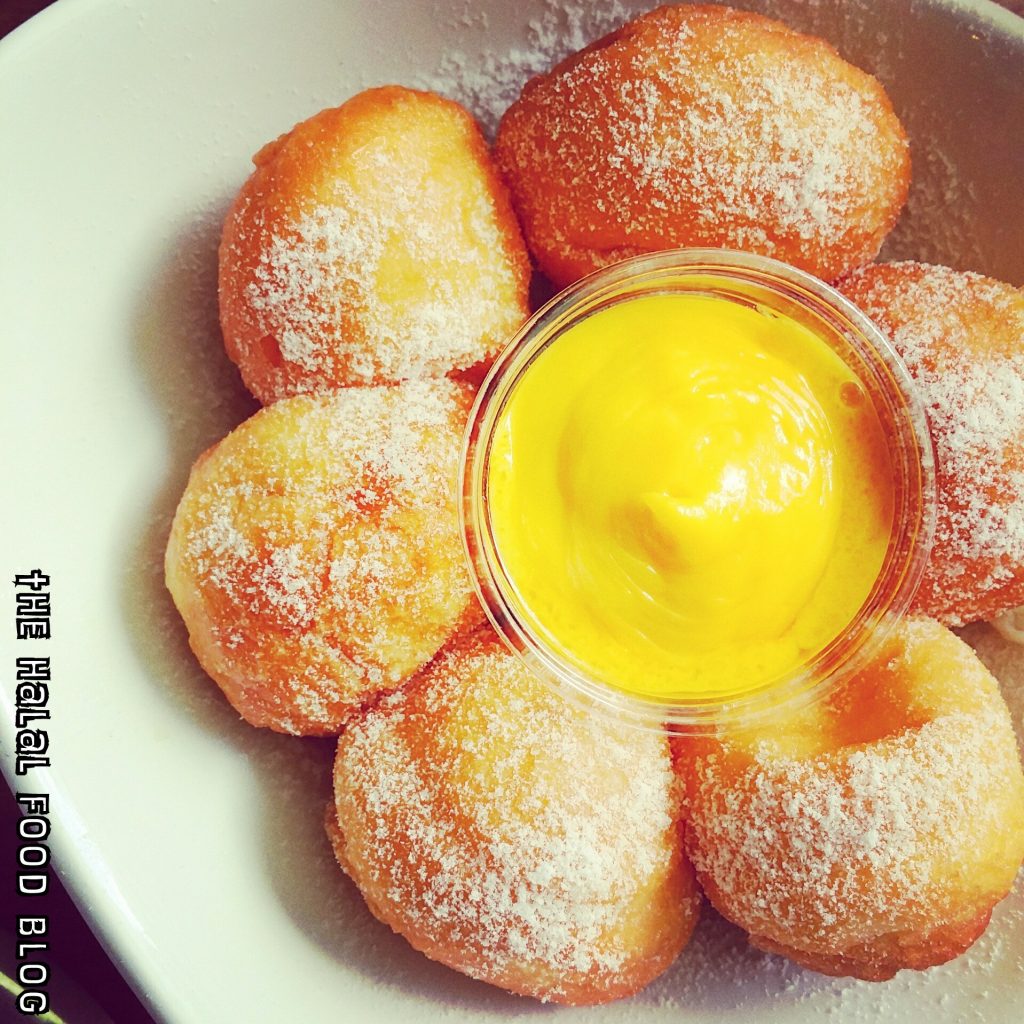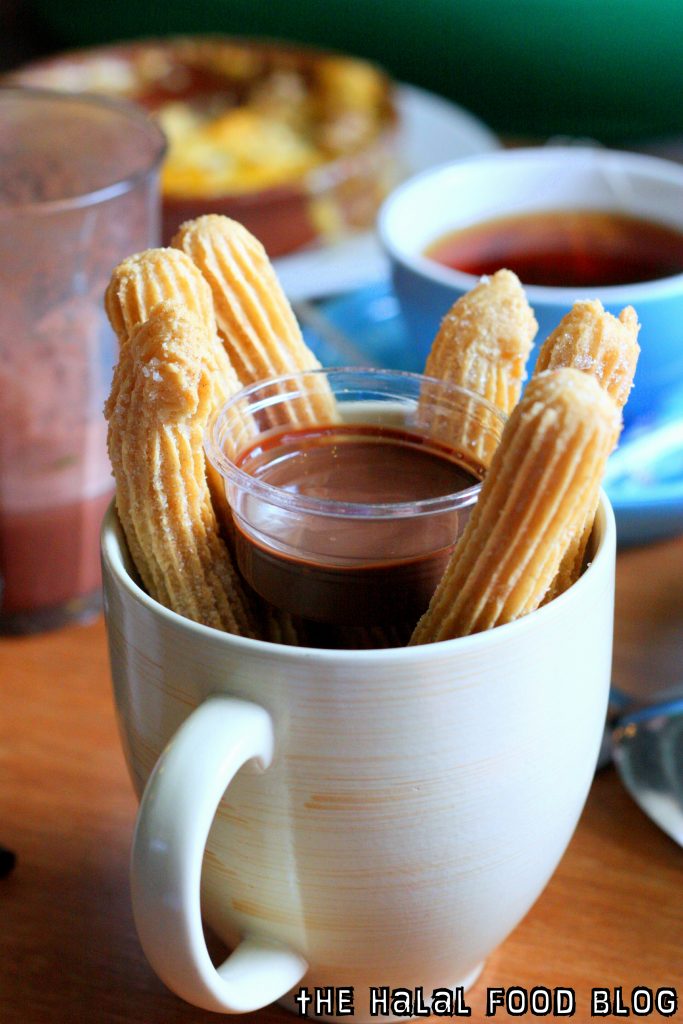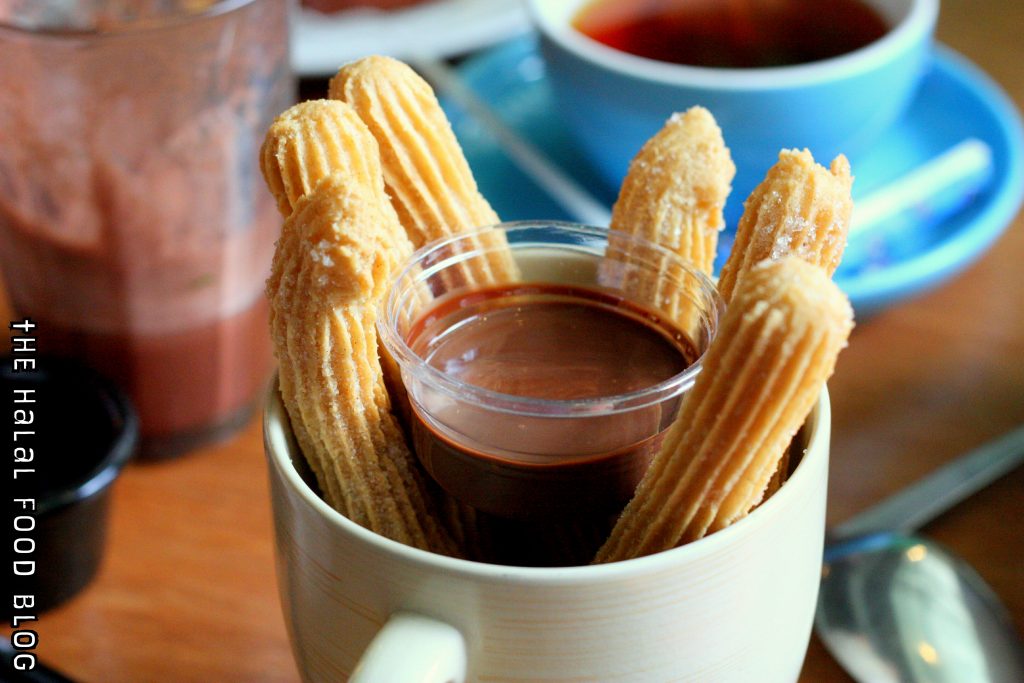 Also new on the menu is the addition of Churros! Served with some chocolate dip (the dark type not the milk type) is definitely the right one to go with these babies. The churros themselves are coated with cinnamon sugar but not overly coated so you get a taste but not gonna overpower everything so you can still enjoy the chocolate dip.
Adam's Verdict:
Beef Chili Cheese Fries 3.5/5 — Waffles & Fried Chicken with Maple Syrup 3.5/5
Fish and Chips 3/5 — Beef Pie 4/5 — Donuts with Salted Egg Dip 4.5/5 — Churros 2/5
So I'm supposed to get everyone else's ratings too but they are all fast asleep as I type this so I guess I'll have to get them when the sun is up and update here later! LOL
Anyways, always a pleasure to enjoy a meal at FIX with the great staff and the great ambiance too. Sitting by the pool and even taking a dip after our meal on a relaxing. That's what I call getting a FIX.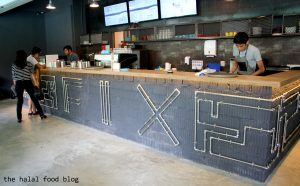 FIX

31 Ah Hood Rd
HomeTeamNS-JOM Clubhouse

Tel: 6256 1484
www.facebook.com/fixsg
Operating Hours:
9:30am – 10:30pm Daily
All information (including prices, availability of item on menu and Halal status of establishment) are accurate at the time of posting. All photos used in this site are property of The Halal Food Blog unless stated otherwise.