When we featured FIX Cafe last year, it was easily one of our most popular posts in 2014. It's little wonder why with a great menu, great ambiance and great crew.
Well, the good news is that FIX Cafe is still going as strong as ever with an expanded and improved menu. The great news – they've expanded and now FIX Grill is ready to offer you a whole new selection of delicious food!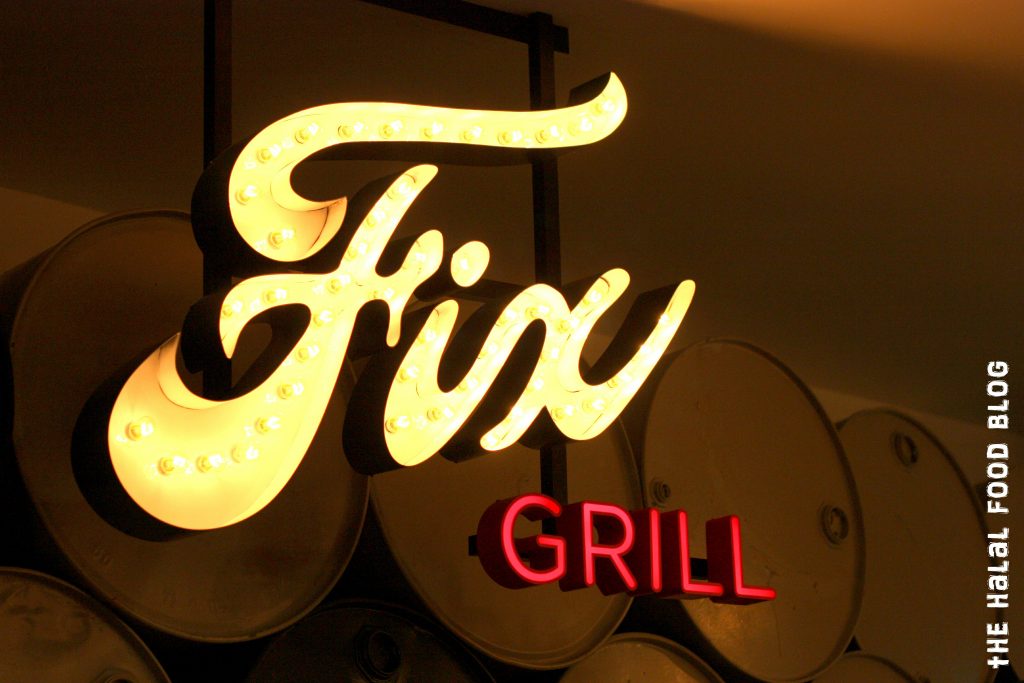 With the expansion, FIX Grill now offers you dishes which are a level up from the goodies at FIX cafe. We're talking about full meals here straight from the kitchen/grill to your table and then to your tummy.
And when we say level up, we mean level up! Let us show you what we mean…
Let's start with some simple starters (that are anything but simple!)
Here's something as refreshing as it was delicious. Check out the deep and delicious red colour of the watermelon! They could have just served watermelon in the salad but at FIX Grill, they actually compress the watermelon cubes to enhance the natural sweet flavour of the watermelon! Semangat right! And it really pays off because these were some really sweet and juicy watermelon cubes.
Perfectly paired with some poached prawns and (yummy) feta cheese. A Honey Lemon Verbena dressing rounds off this excellent start to the meal.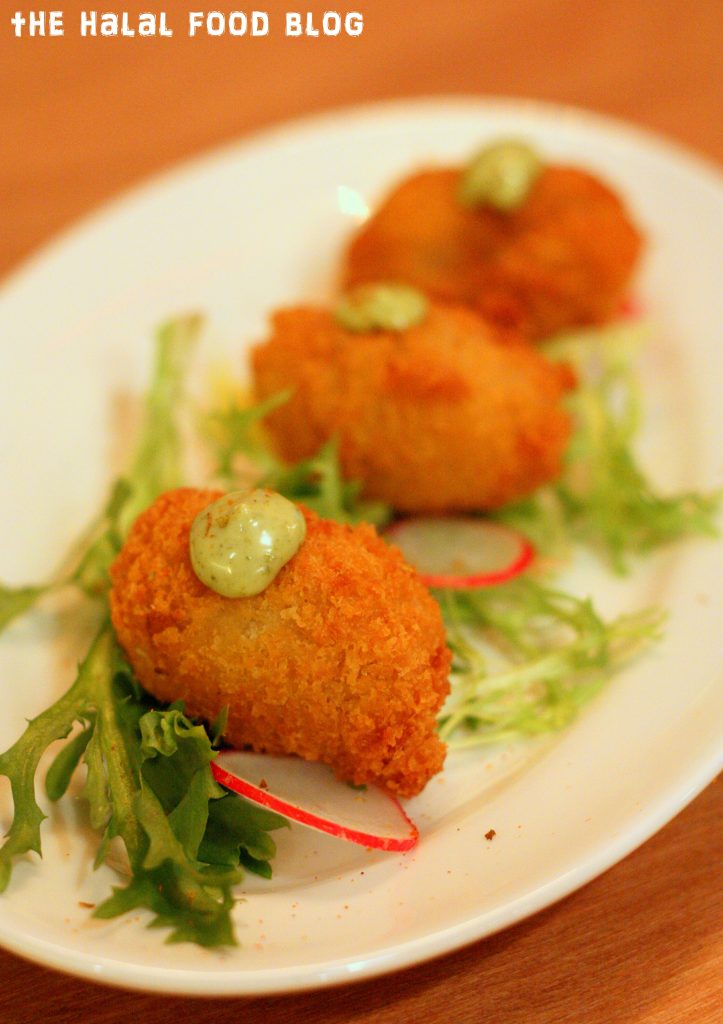 Here's definitely something you don't find on the menu very often and I was definitely super excited to spot it at FIX Grill. I've only been able to dream of trying this dish because we haven't come across any Halal makan place that serves it!
I'm talking about Arancini! I fell in love with this (apparently Italian) street snack when I saw it being cooked on Food Network so long ago (I think it was Iron Chef Micheal Symon if anyone knows what I'm talking about) and it looked soooo appetizing. A breaded, deep-fried, cheesy ball of rice and meat – impossible to resist!!
The version at FIX Grill does not disappoint! The risotto and cheese filling is absolutely delicious and the smoked duck manages to finds it way through the great flavours. For those who have always wanted to try duck but were hesitant, this is a great chance because it's not overwhelming plus it's got cheese which is always a winner LOL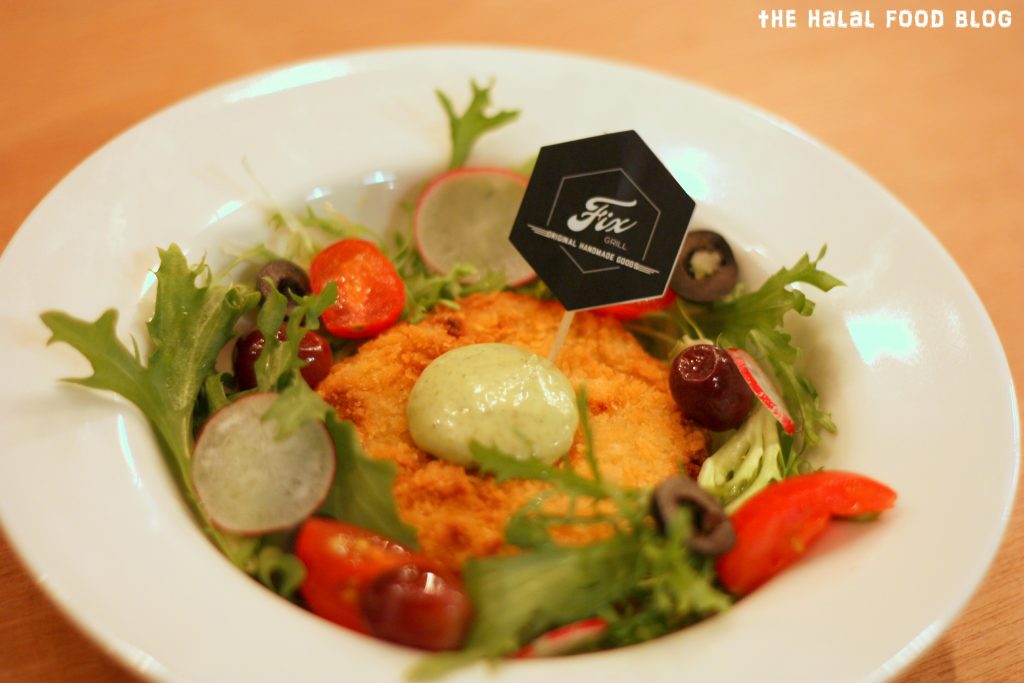 Crabcakes are really delicious if you can get it right and FIX Grill has definitely got it right!
The flavour of the crab is just right and not too 'crabby' as some might put it. The herbed aioli goes excellent with the deep fried goodness that is the breaded crab cake.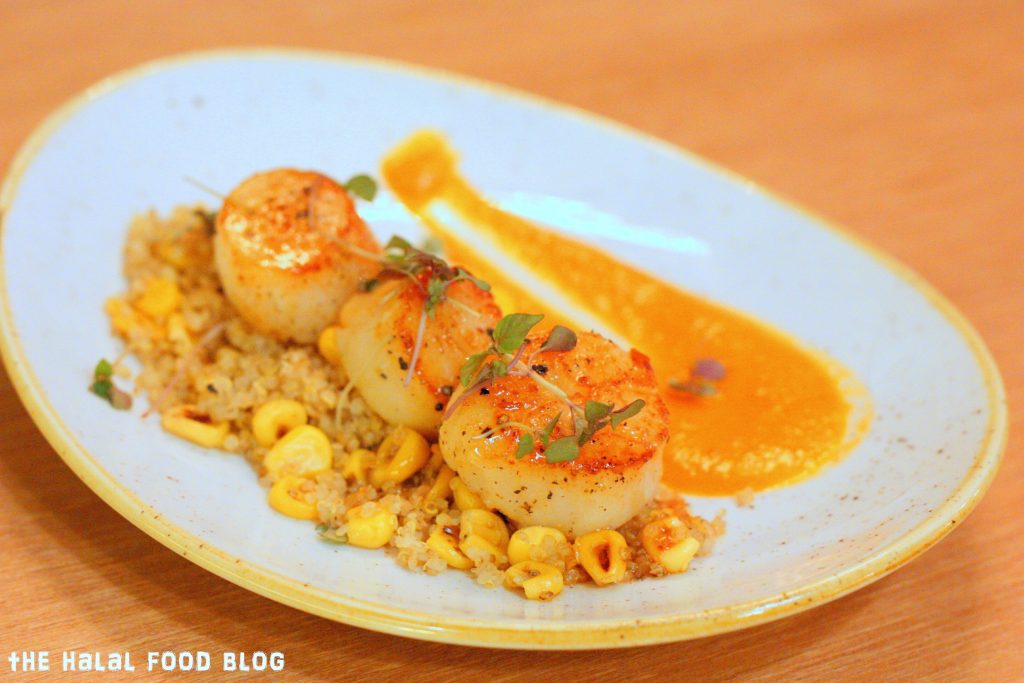 This is last on the list of starters but in no way the least. In fact, this is the one dish that we're definitely going to order whenever we visit FIX Grill. It's simply a MUST HAVE!!
You've got 3 succulent Hokkaido scallops that are pan-seared to perfection and resting on a bed of quinoa and grilled corn. It sounds so simple but it's absolutely delightful.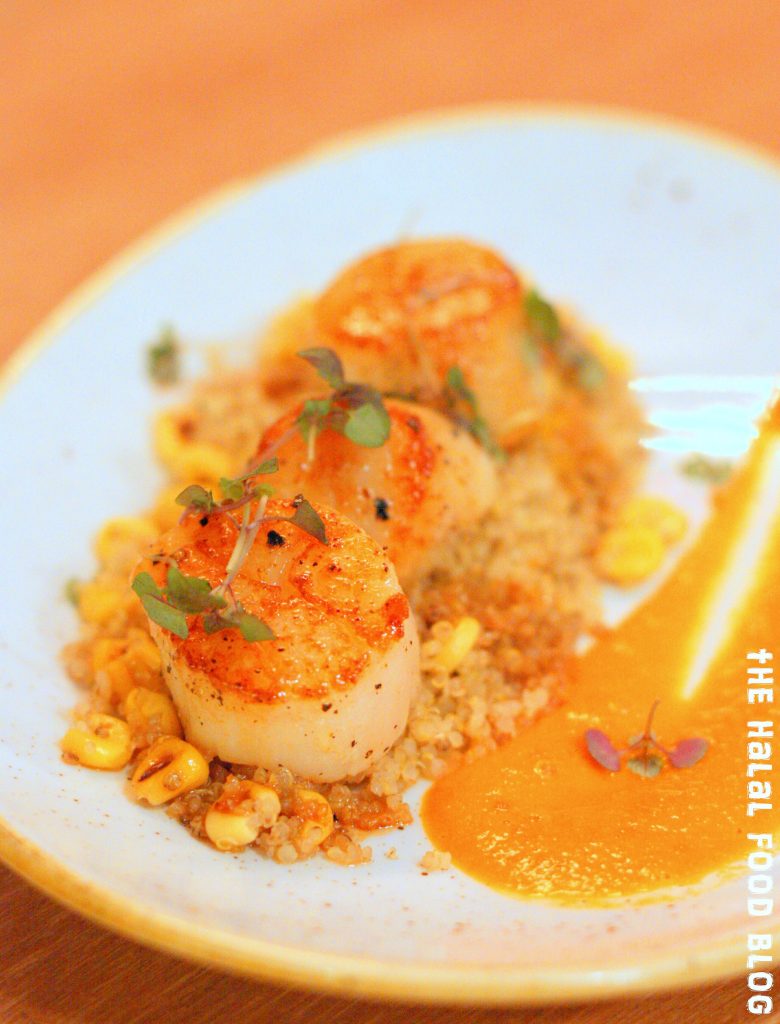 There's also a Romesco sauce for added flavour but just savour the natural sweetness and flavour of the fresh Hokkaido scallops and you'll find yourself thinking to yourself "Maybe I should order another one…" and for a good reason too. This was only the 2nd time we were having Quinoa which seems to be really popular nowadays but still pretty rare when you visit Halal eateries so here's your chance to try it in this exceptional dish.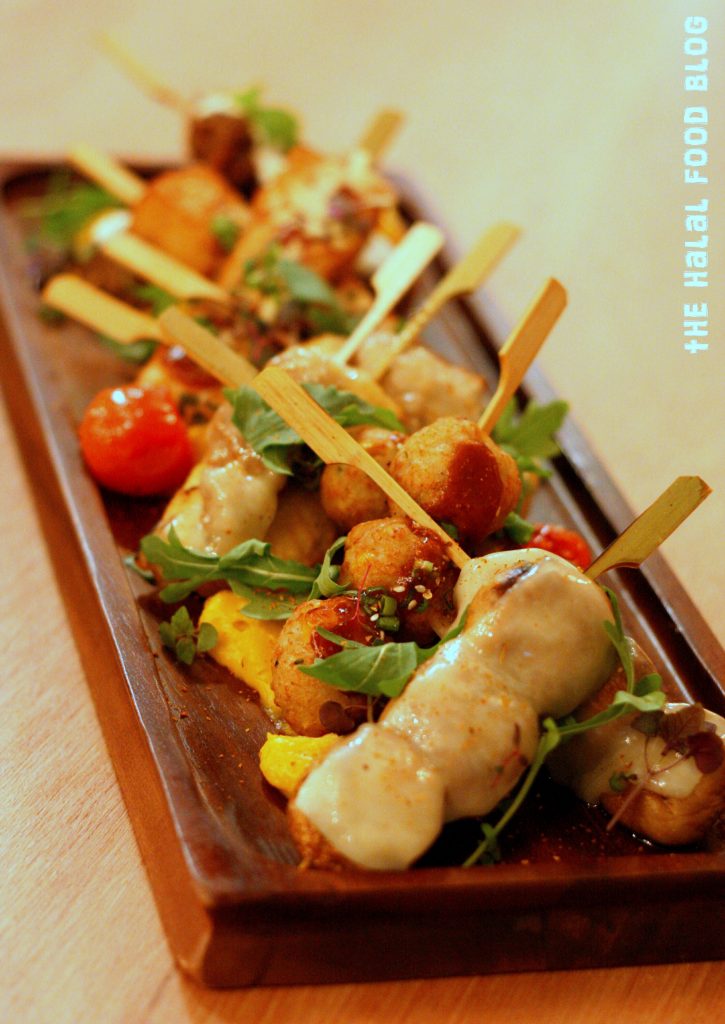 FIX Grill also have a special selection of Skewers which feature some unique and tasty-sounding choices. If you're there with a big group (or you're REALLY HUNGRY) then you might consider  trying the FIX Grill Assorted Platter which has 2 skewers of each of the available choices.
Served beautifully on a platter with a bed of pumpkin mash which is super delicious on its own.
So what exactly are the skewers you will be sampling?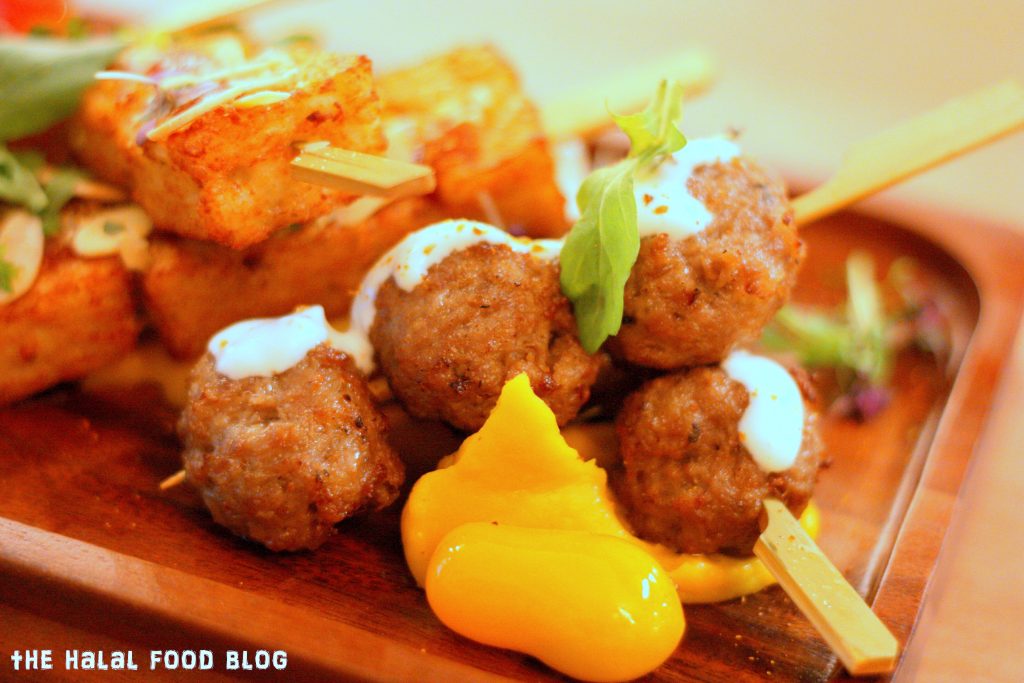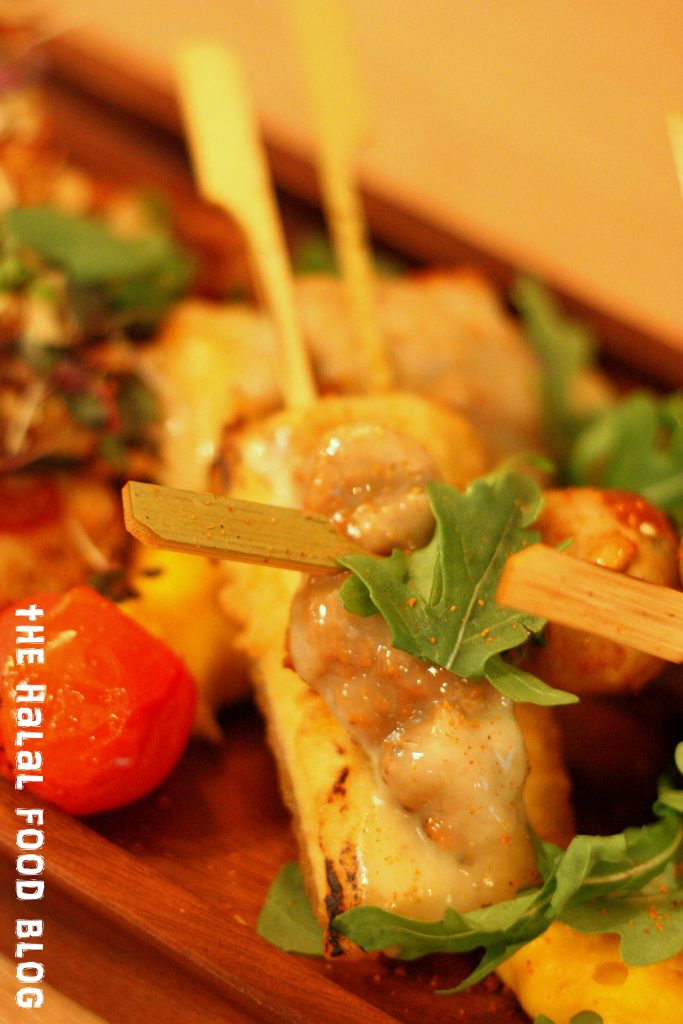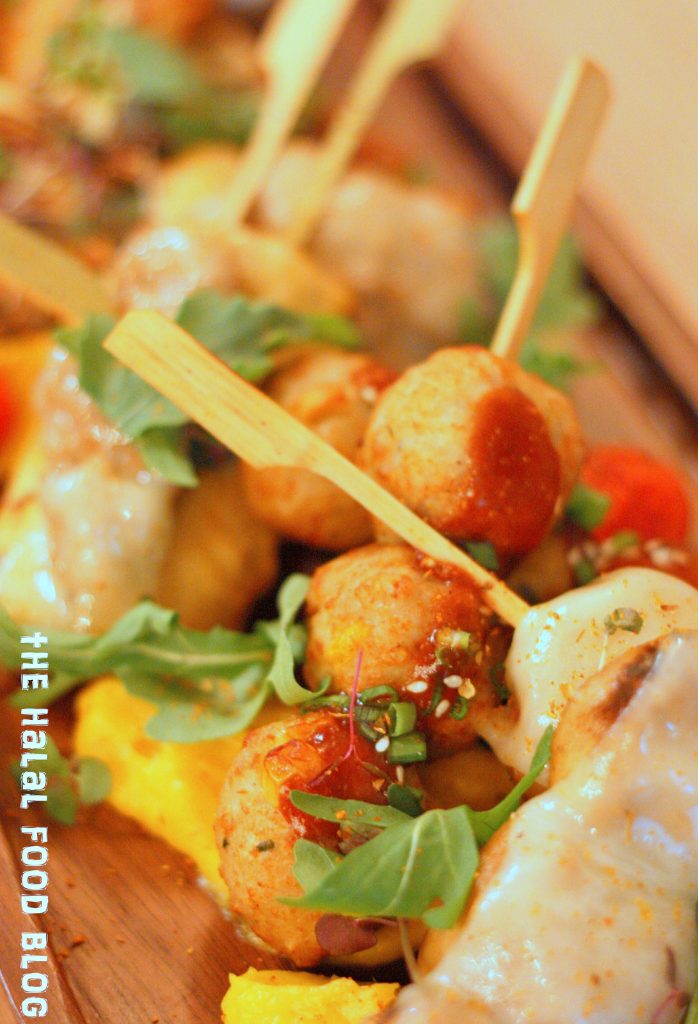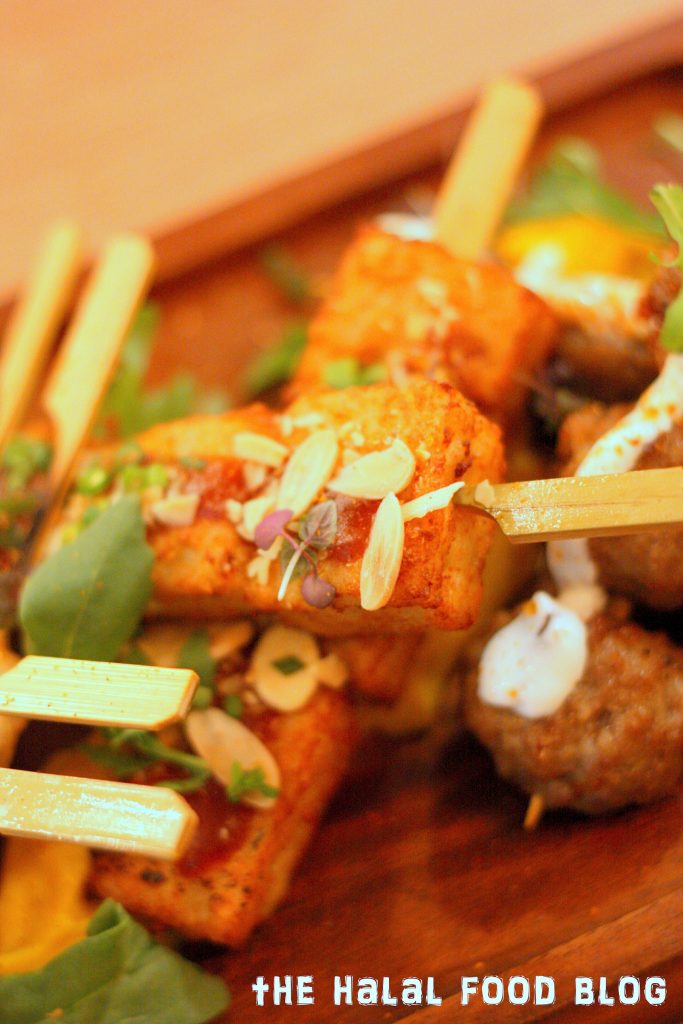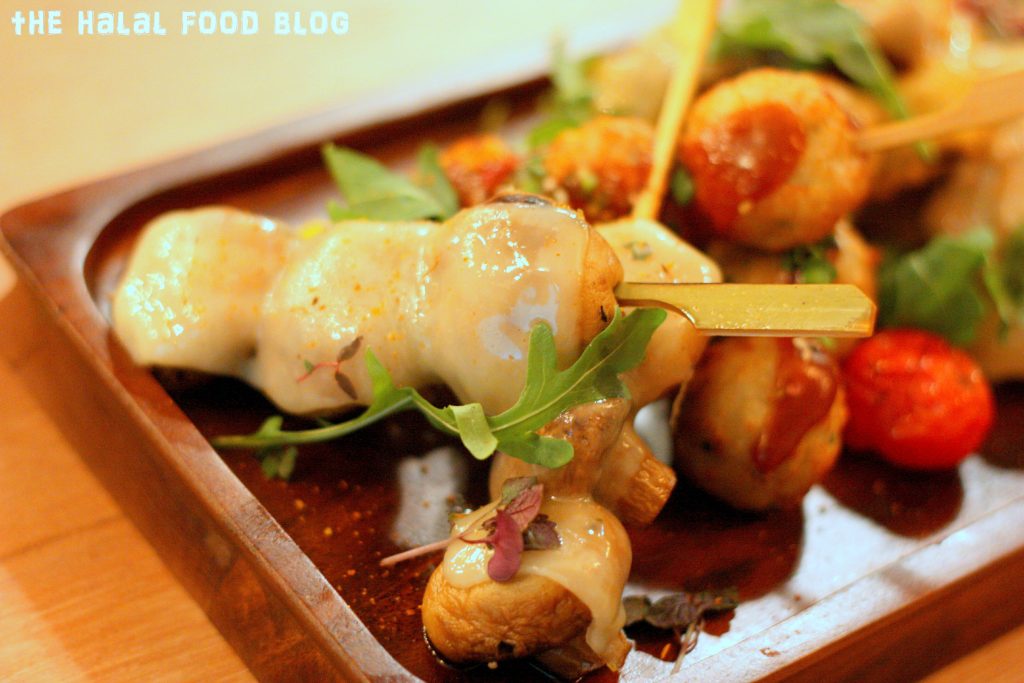 The Beef Keftedes is a skewer of meatballs with some Greek flavour and finished with a drizzle of yoghurt. The minced beef balls remains super tender and juicy as you bite into them.
The Lamb Moussaka will be a big hit with fans of lamb and/or eggplant. The latter is fried and then paired with some lamb ragout and finished with some cheese for that extra flavour kick.
The Chicken Tsukune provides a little Japanese flavour with some minced chicken meatballs that are grilled yakitori style. Perfect little tender orbs of chicken!
I've never been a big fan of Prawn Cakes but the version at FIX Grill are actually really good. The prawn cake is made in-house and have a great prawn flavour. Not tough like some of the others I've tried.
And of course we have a favourite when it comes to grills and skewers – Mushrooms! They finish these beauties off with some cheese so you know you can't go wrong.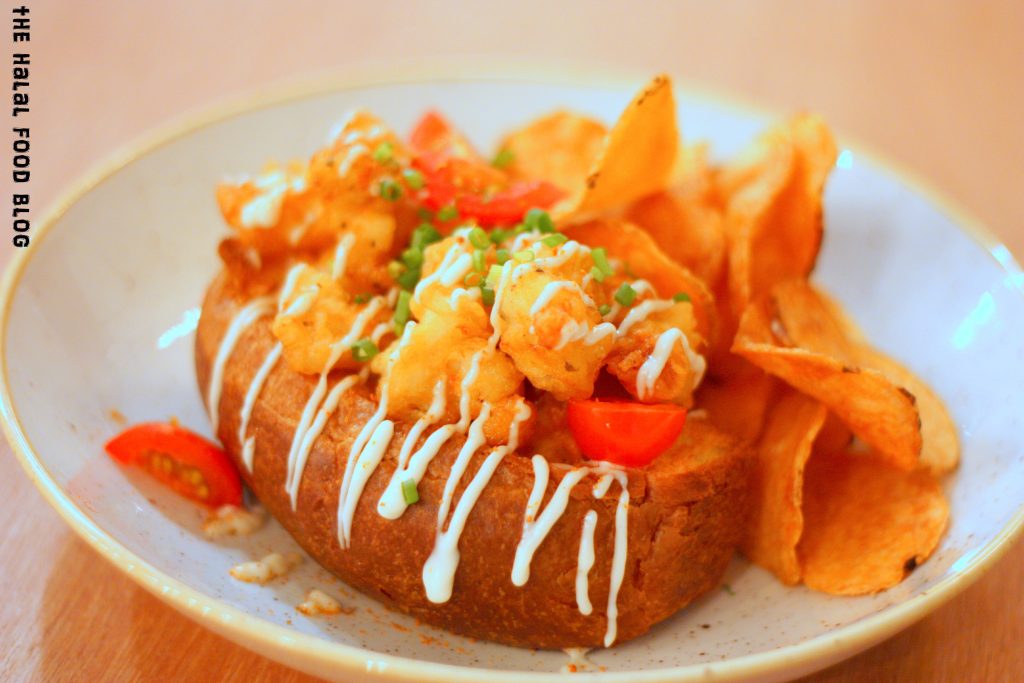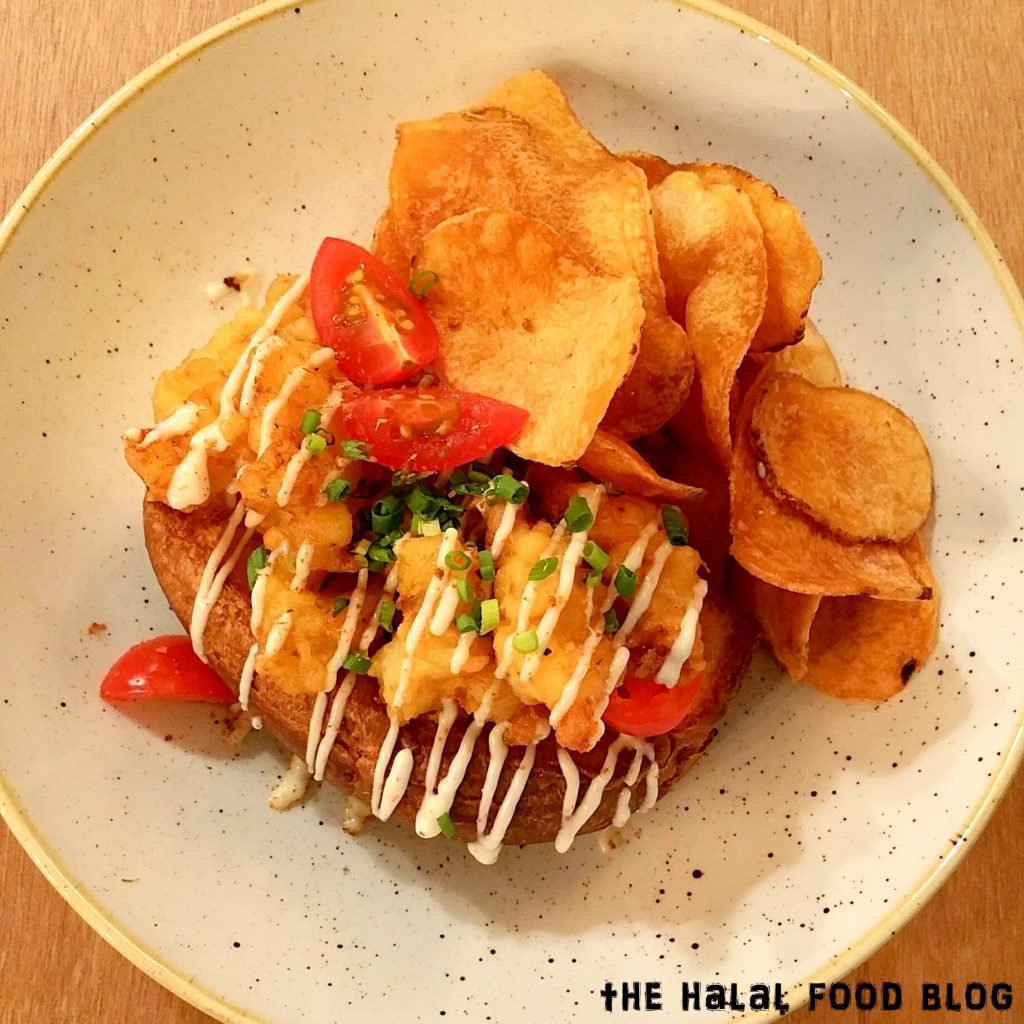 Everyone's been raving about Lobster Rolls the past year or so and it's good that we've finally got some Halal options so we can sample this much-coveted dish. And you'll see a few different varieties if you look around so how does FIX Grill serve their Lobster Roll?
So you've got these tasty lobster bits deep-fried to give to give it a little texture while retaining the flavour of the fresh lobster meat. The lobster is packed into a FIX Grill brioche and you've got some chips on the side for good measure.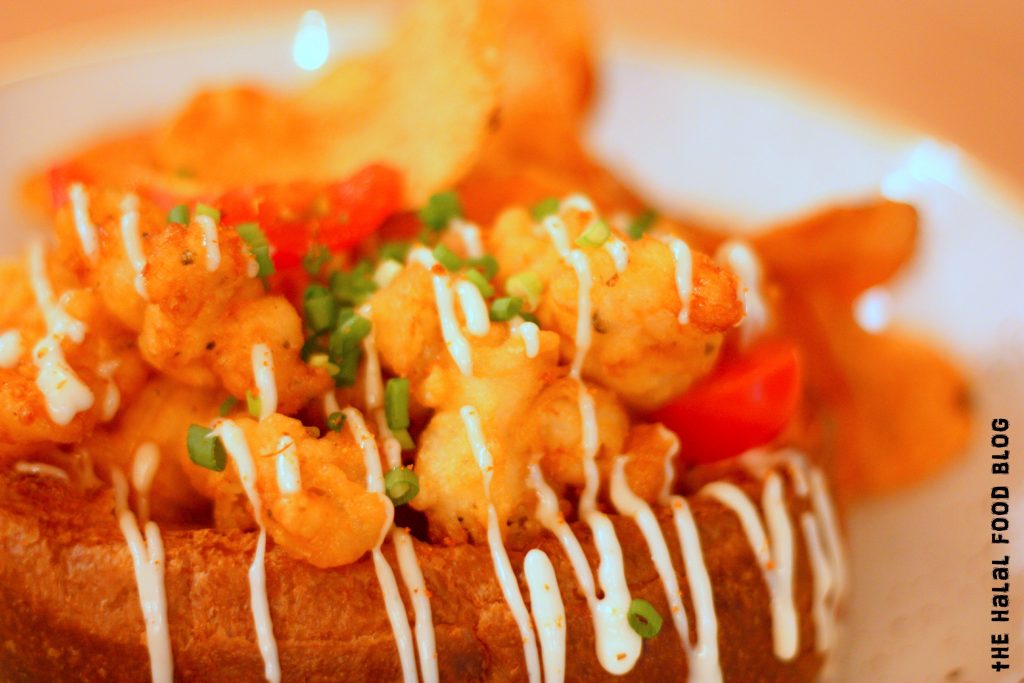 By the way, you can try and be a hero by picking this one up but errrrrrr maybe a fork and knife might be the best idea here… LOL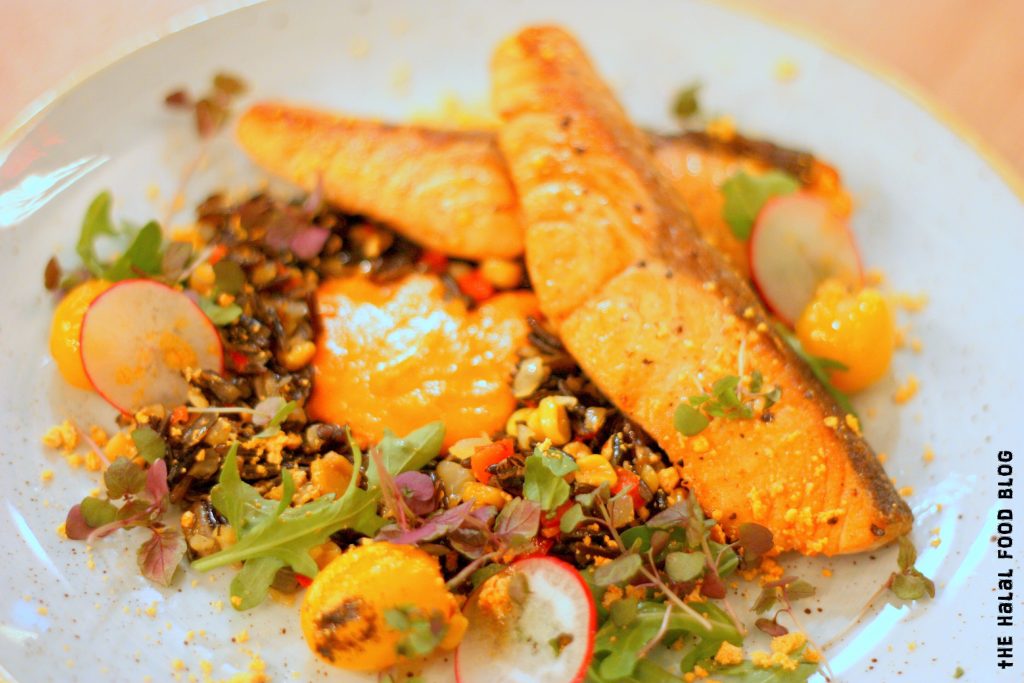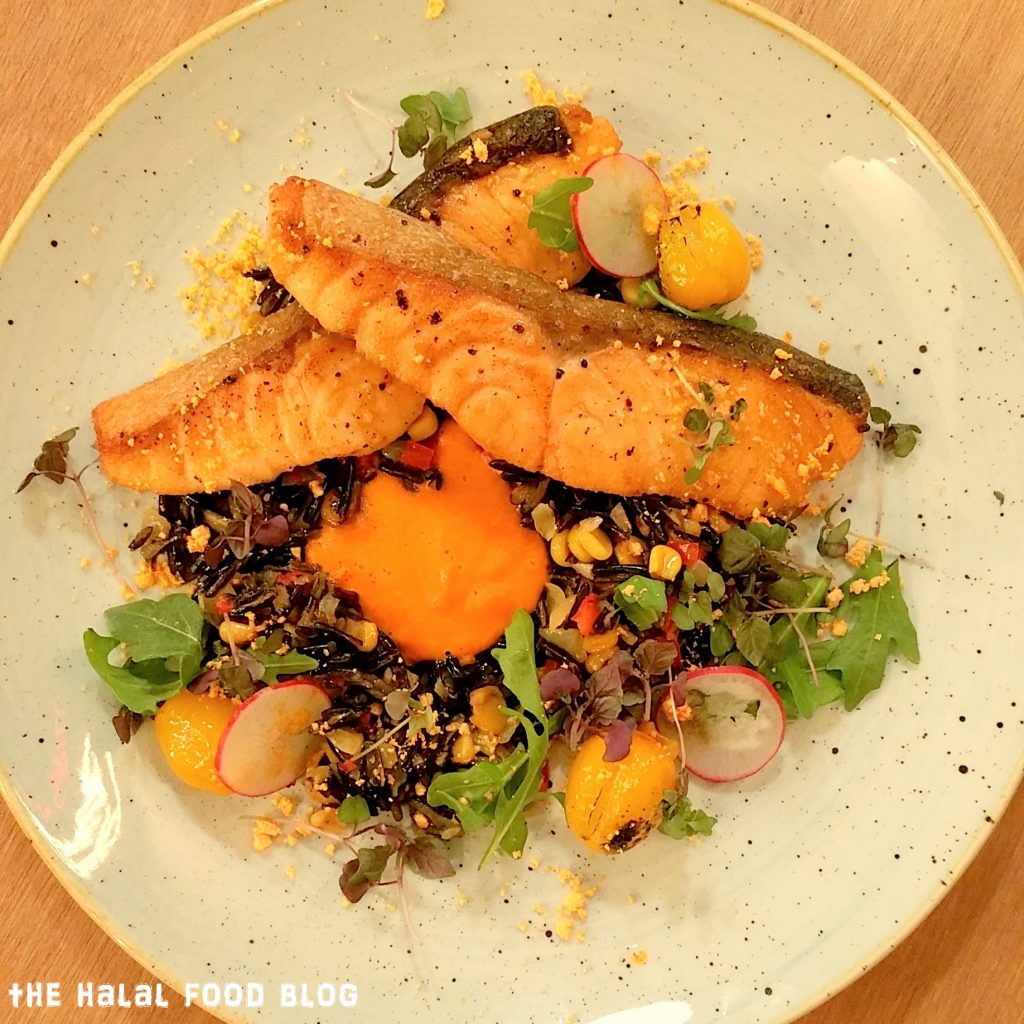 I'm actually a pretty big fan of fish and one of my favourites is Salmon. Whether it's being served to me grilled or fried or even as Sashimi, Salmon rocks my socks. LOL
The salmon here is pan-seared to seal in all that goodness and flavour. Seasoned and cooked to perfection so it's not too dry as is sometimes the case with salmon dishes. The salmon sits on a bed of wild rice and has some Romesco sauce to finish off a great dish.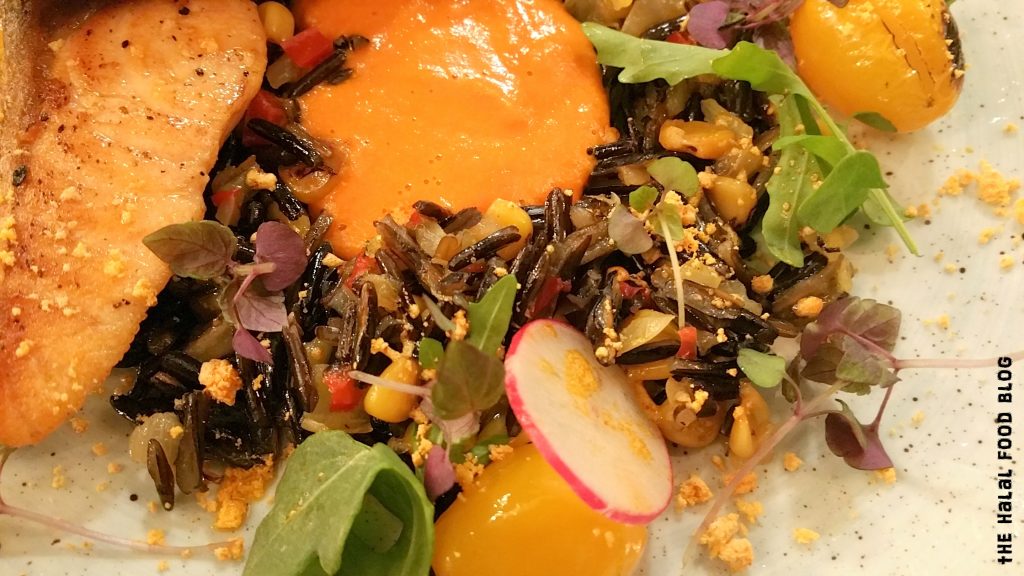 Some of you might be wondering "What's this 'wild rice' you're talking about eh?".
Well, a quick check with a reliable source (aka Wikipedia) says that wild rice is rich in protein, high in fibre and low in fat.
Well, hey what I can tell you is that this was the first time I was trying wild rice and I was very impressed! It had a very interesting texture and was a great component to this dish. Healthy and great for the kids too!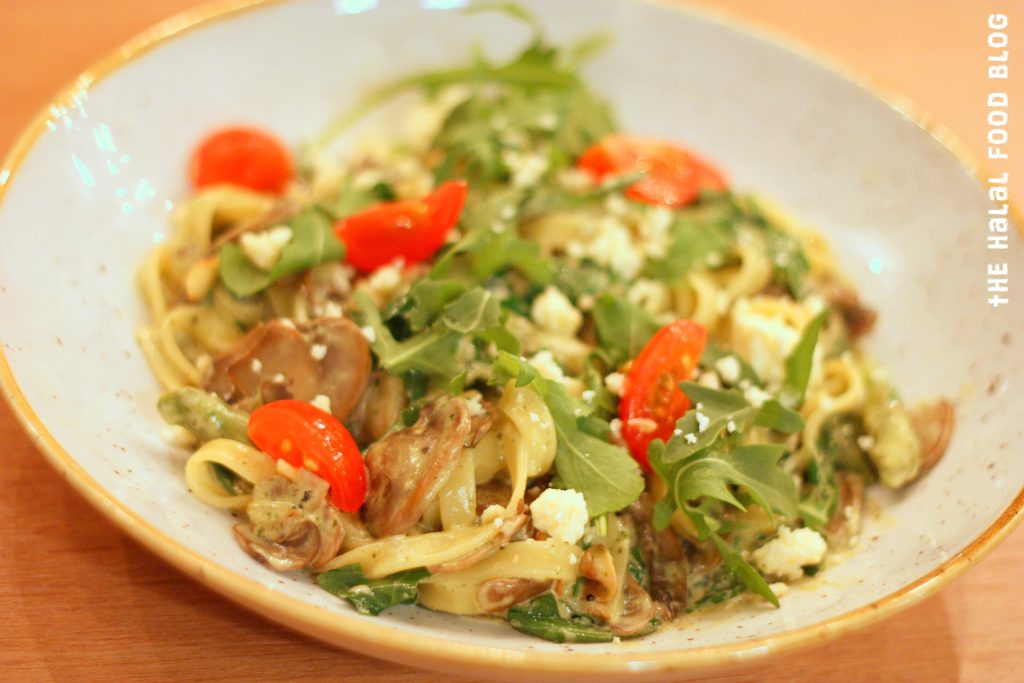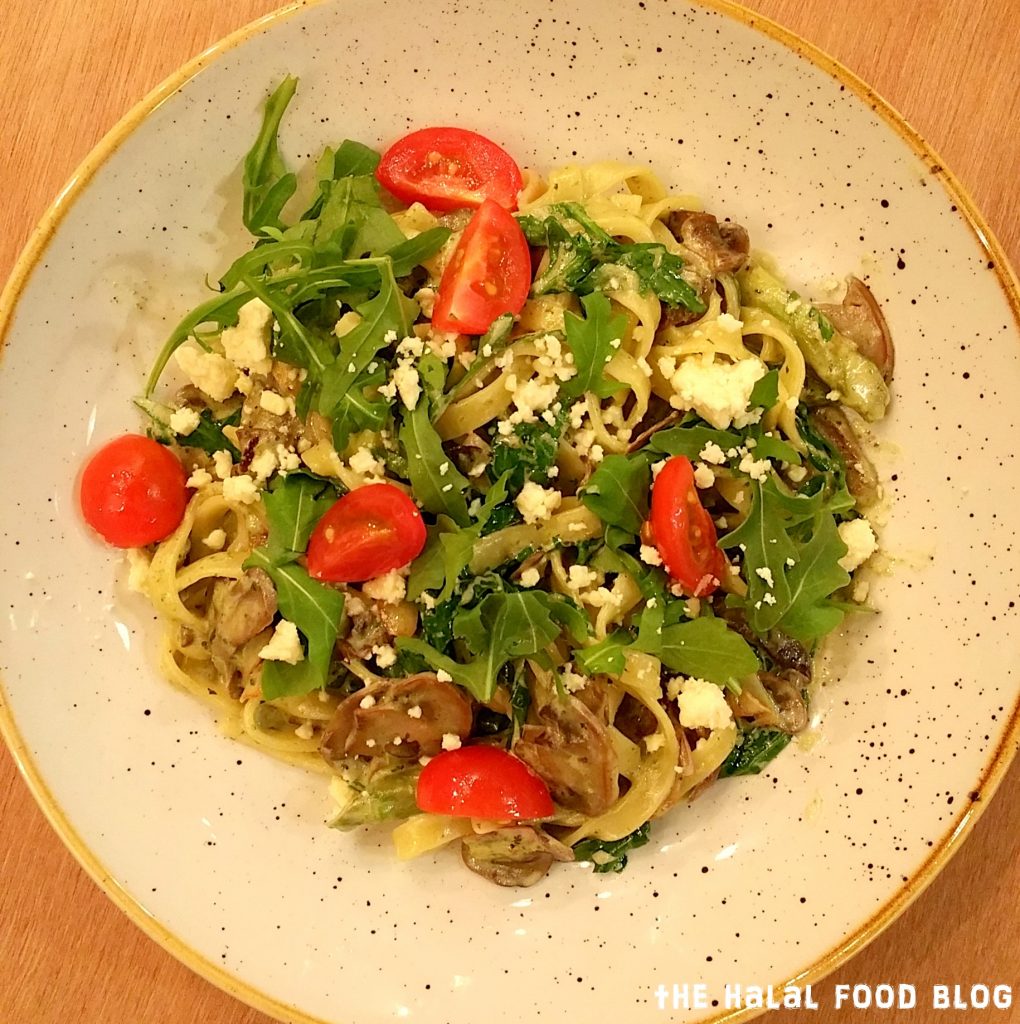 You wanna eat-a the pashta? The pashta primaverrrrra?
(Yes. It's true. I have one of the most convincing Italian accents EVAH LOL)
This is definitely comfort food. Simple as that. You've got some Tagliatelle mixed-in there with some pesto cream. Finished off with some asparagus, cherry tomatoes, mushrooms, feta cheese and one of my favourite leaves – Arugula aka Rocket!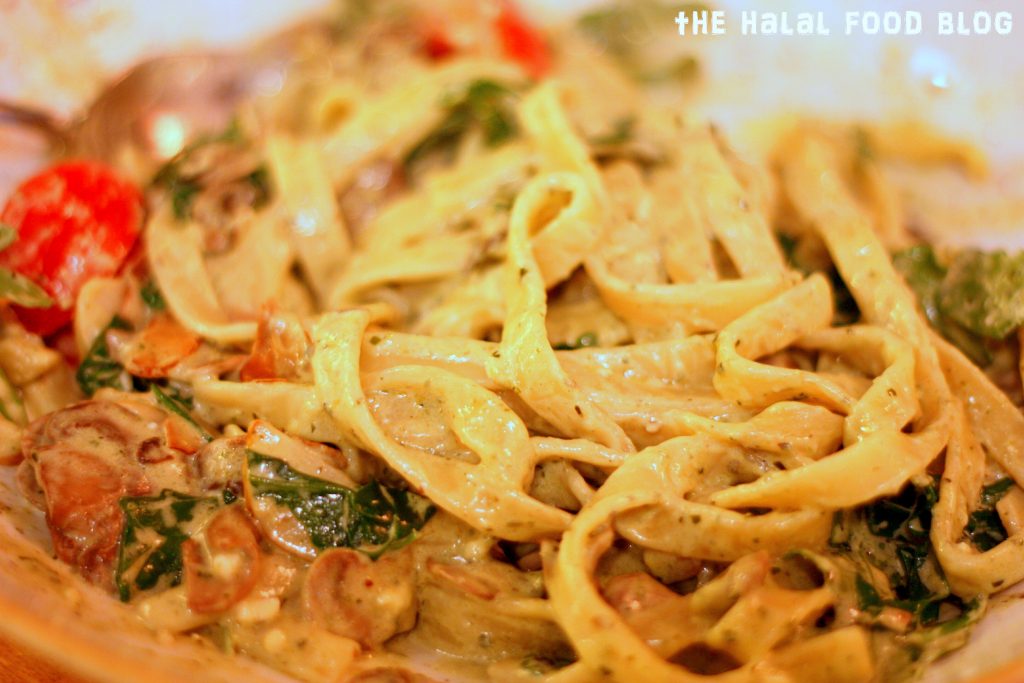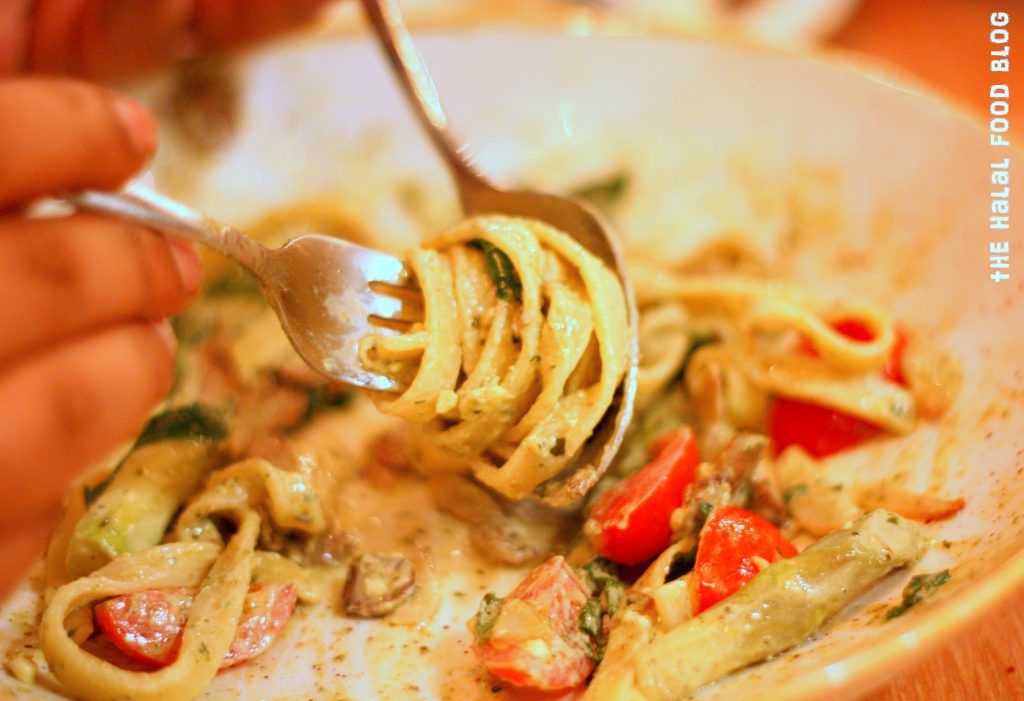 This is a must-have if you're a pasta and/or pesto lover. Absolutely comfort food especially when you get all mixed in there with all the different components in the dish. Th absolute kicker for me were the mushroom which have such an earthy flavour to an already tasty pesto cream.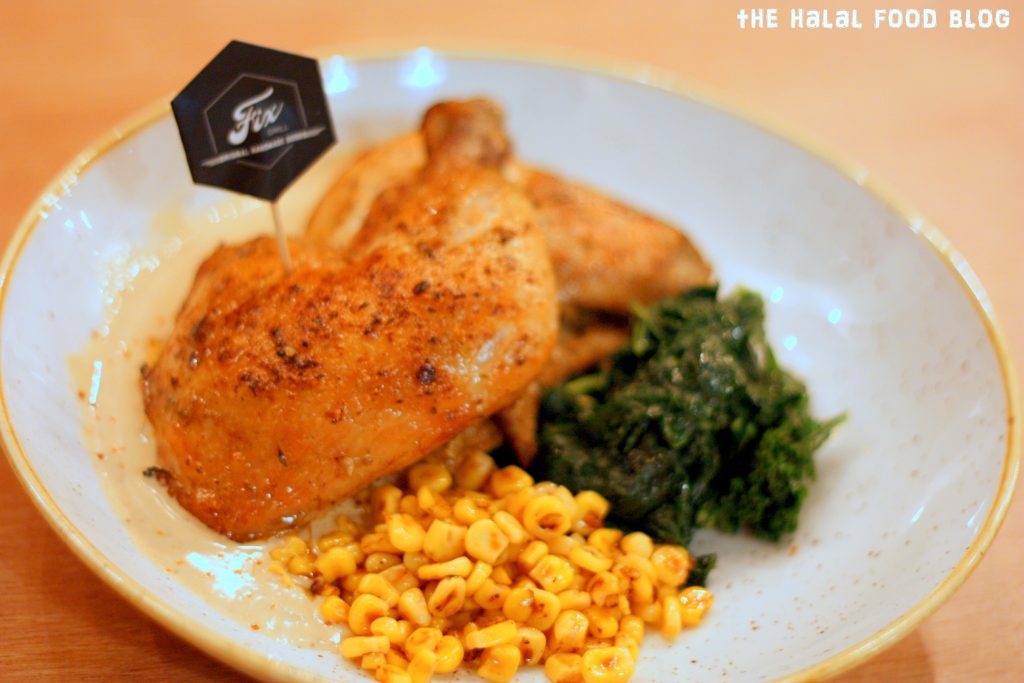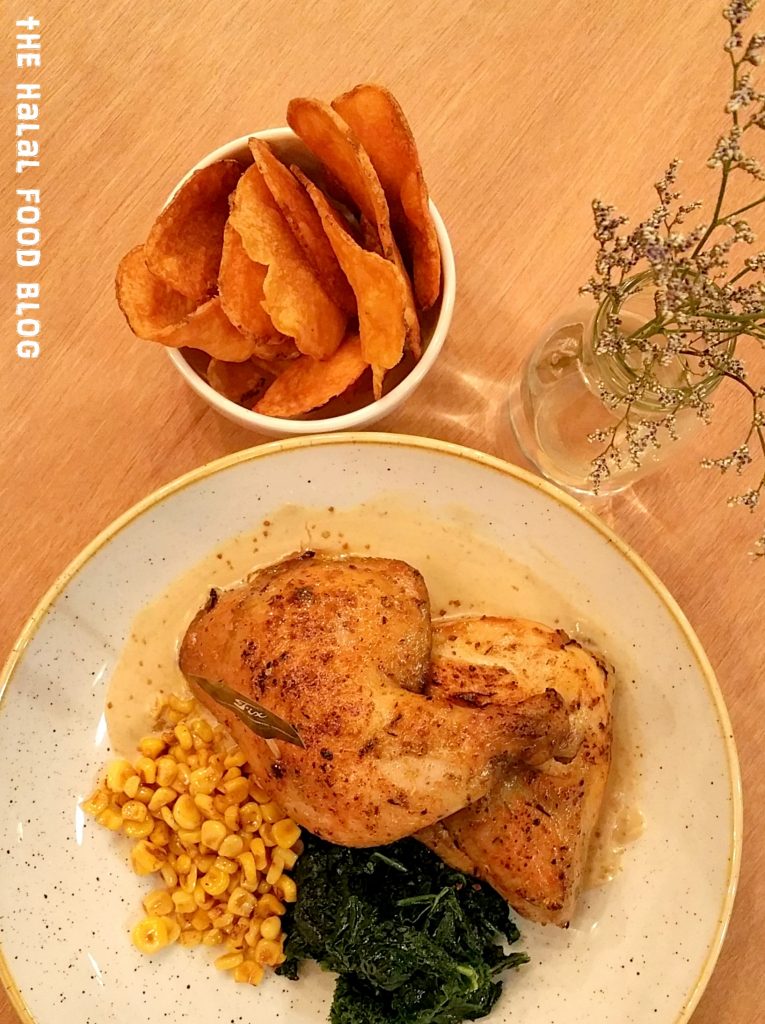 Okay here come some of the big guns when it comes to meat dishes on the menu.
First up is the very simply named 'Slow Roasted Chicken' but it is one of the best dishes on the menu!
You're served a 1/2 chicken which has been slow roasted to absolute tender perfection but it still retains its flavour and remains juicy to the bite.
You'll find the Porcini cream sauce that comes with the chicken to be perfect accompaniment. You've also got sies of sauteed kale, corn and potato chips. The team could not stop raving about how tender and tasty this chicken dish was. Definitely one to have on your list when you visit FIX Grill!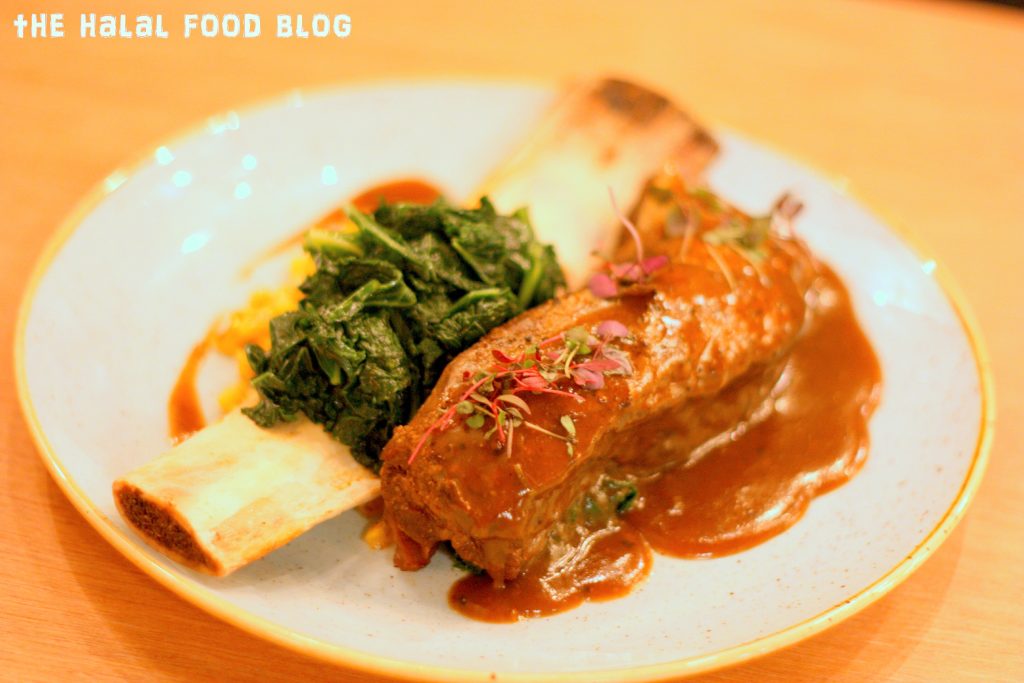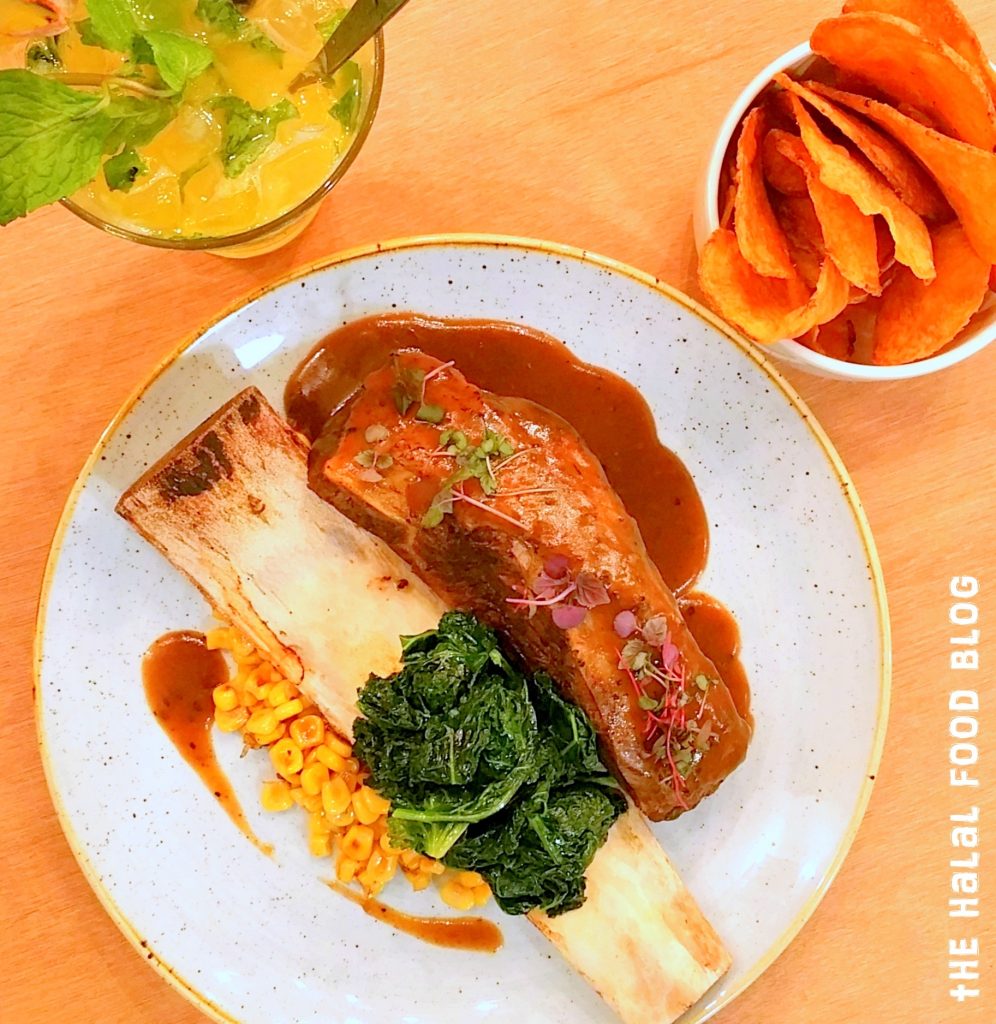 Most of you will probably recognize this dish from FIX Grill's IG page. Well, let us confirm for you – it is as good as it looks in the pictures!!
They actually slow-cook this beef shortrib for a whole 24 hours! YES 24 HOURS!!
Well, if that's how long it takes to produce such a tender result then everyone should be doing it! But I guess not everyone does which is why this dish is so special and you can get it at FIX Grill!
And in case some of you are going "Cook that long confirmed overcooked one lah"…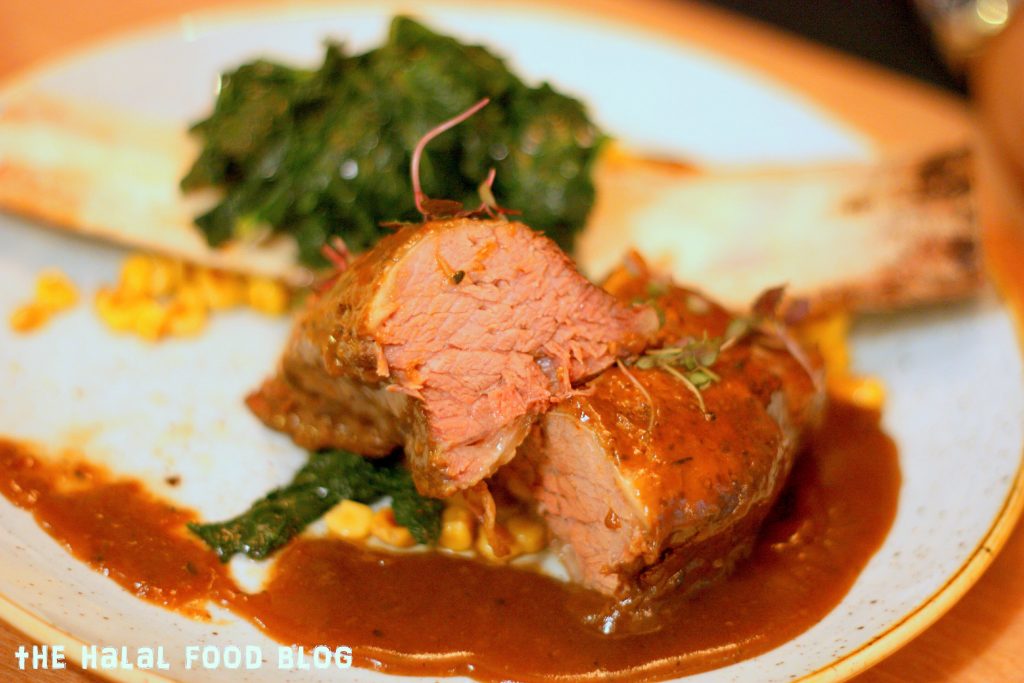 Check out that perfect done-ness! Simply superb.
Served with sauteed kale, corn and chips on the side, this shortrib is the bomb.
You all know we love meat and we love ribs and it's not easy to get a proper one. There are only a handful of places we'd go to for some ribs and now we're officially adding FIX Grill to that list!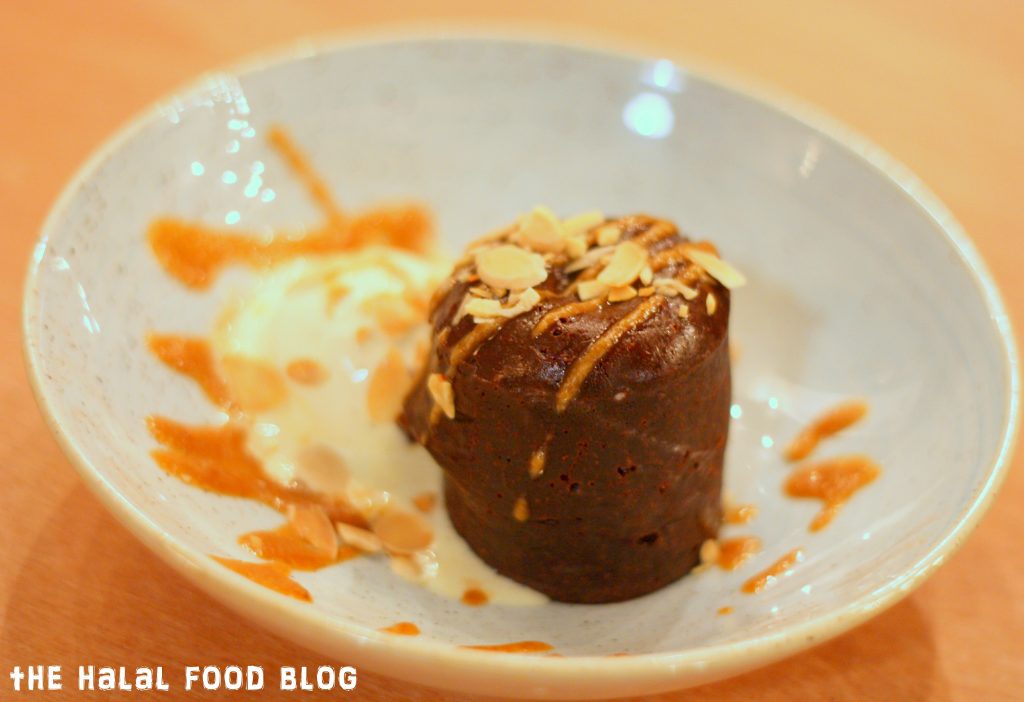 And on to the desserts we go!
Here's FIX Grill's take on the classic Molten Chocolate Cake. The chocolate lava within is simply waiting to ooze out for your to enjoy with the scoop of Vanilla ice-cream that comes along. And don't worry – this Molten Chocolate Cake does indeed have a very delicious molten chocolate center (unlike some other makan places if you know what we mean).
Plus – oozing chocolate + Vanilla ice-cream is an automatic win right??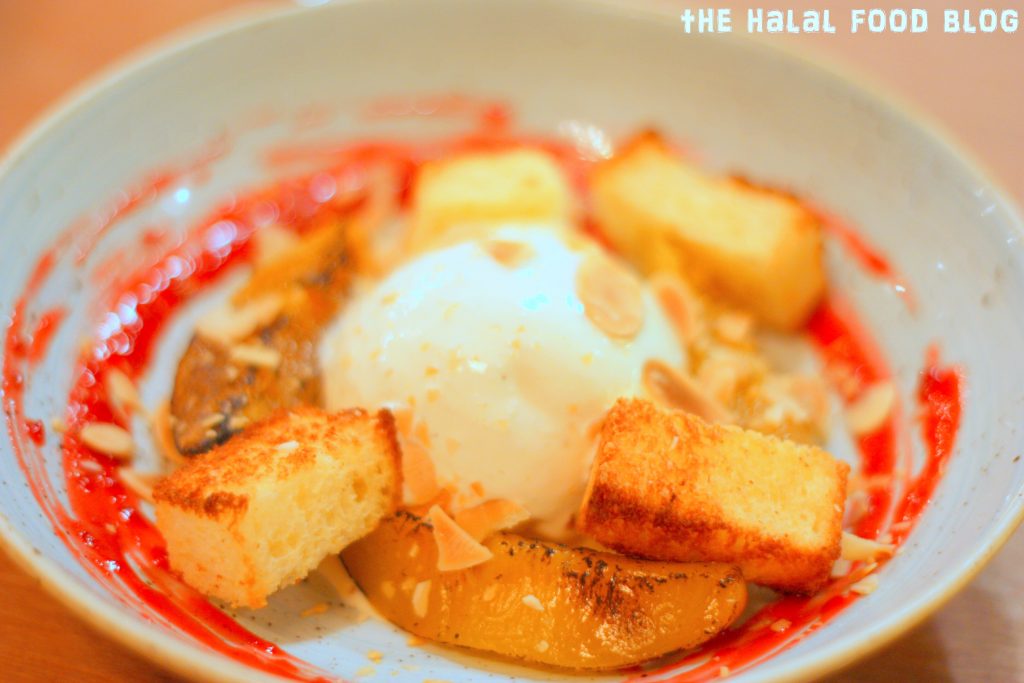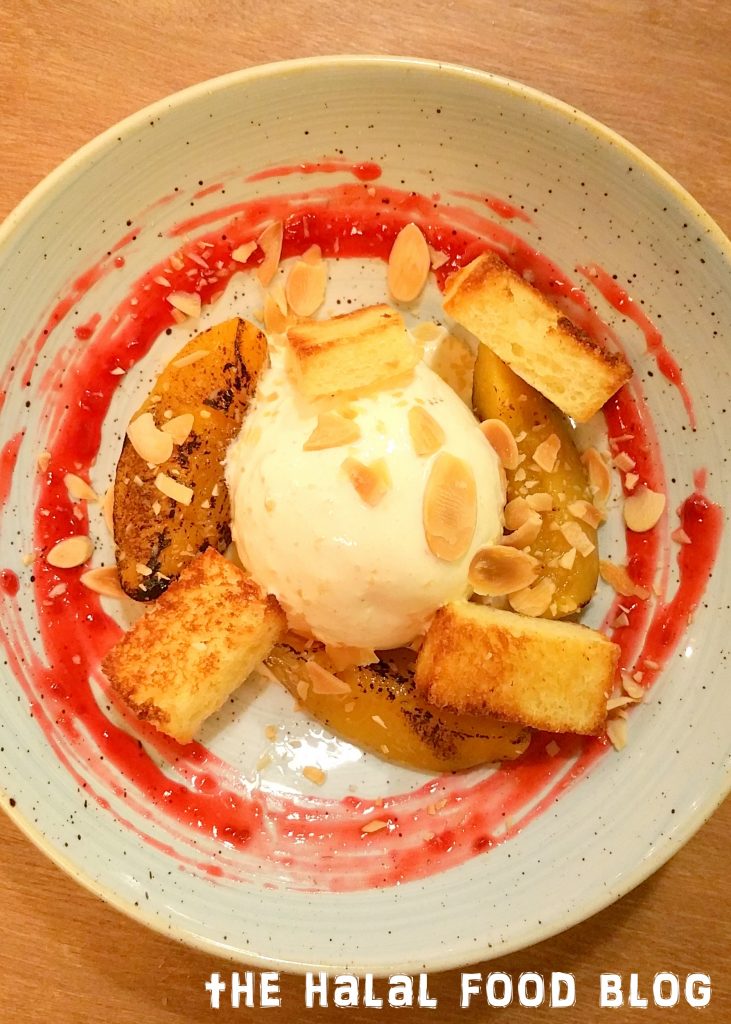 Here's a dessert that tastes as good as it looks. Really like a work of art like that right??
Peach slices are lightly brûléed to enhance the natural sweetness of the fruit which surround a scoop of Vanilla ice-cream and some brioche to soak up all that goodness.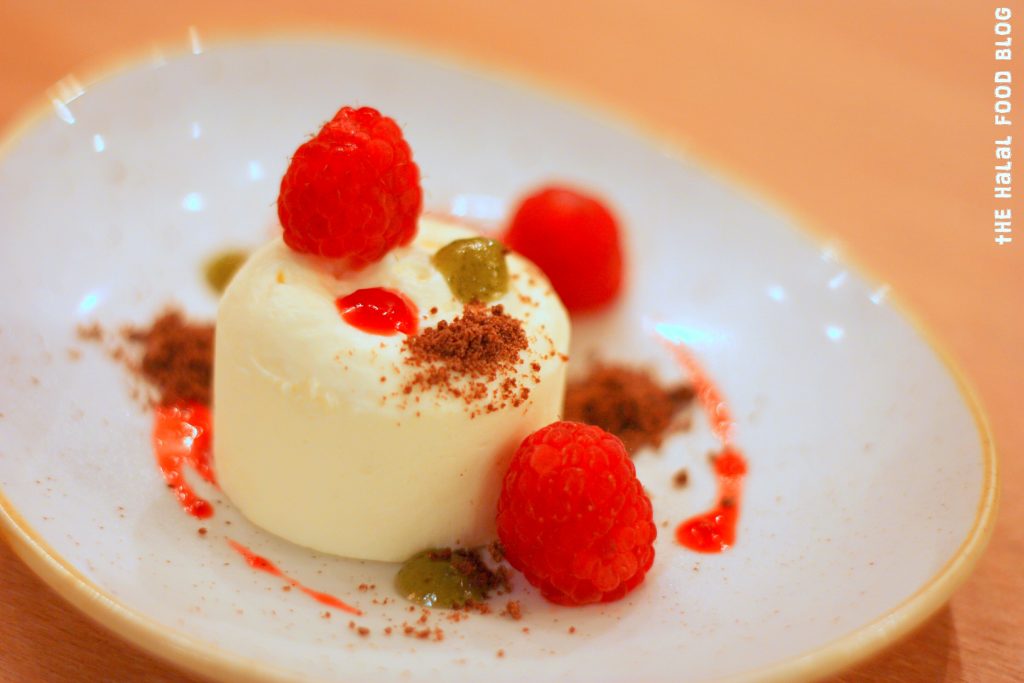 And last but not least, we have the Bergamot White Chocolate Mousse which is a nice sweet finish to a great meal.
You will find very subtle citrus-y hints of the Bergamot in the white chocolate mousse but ultimately you will enjoy this dessert best when you combine all the elements on the dish which includes the fruits and compote.
And with all those dishes and desserts, surely you'll need something to wash it all down right?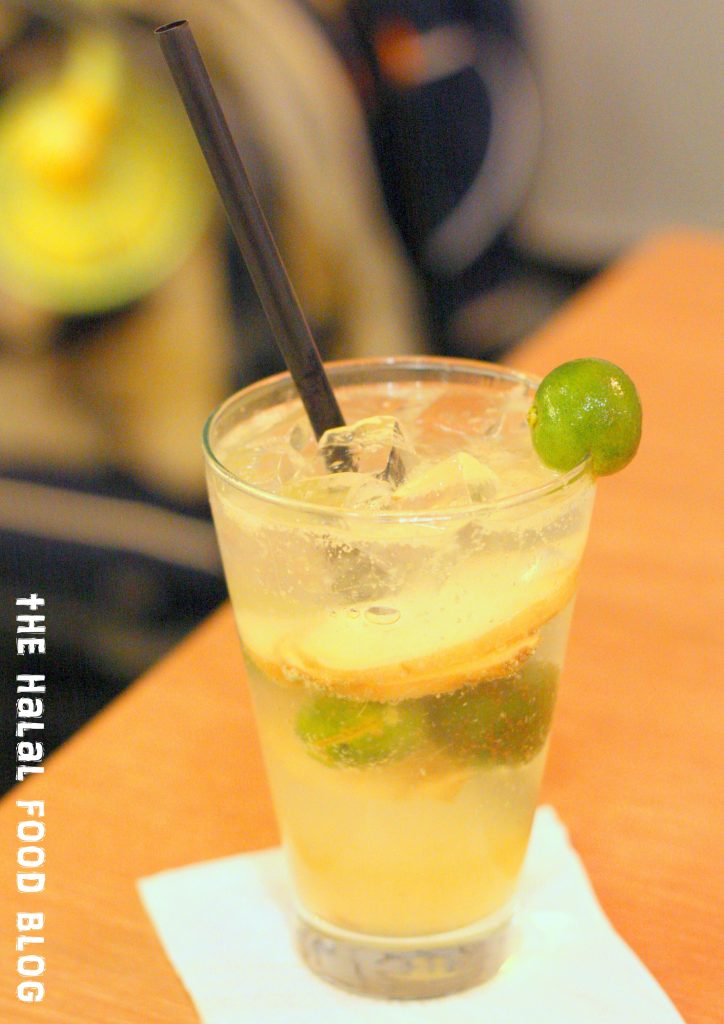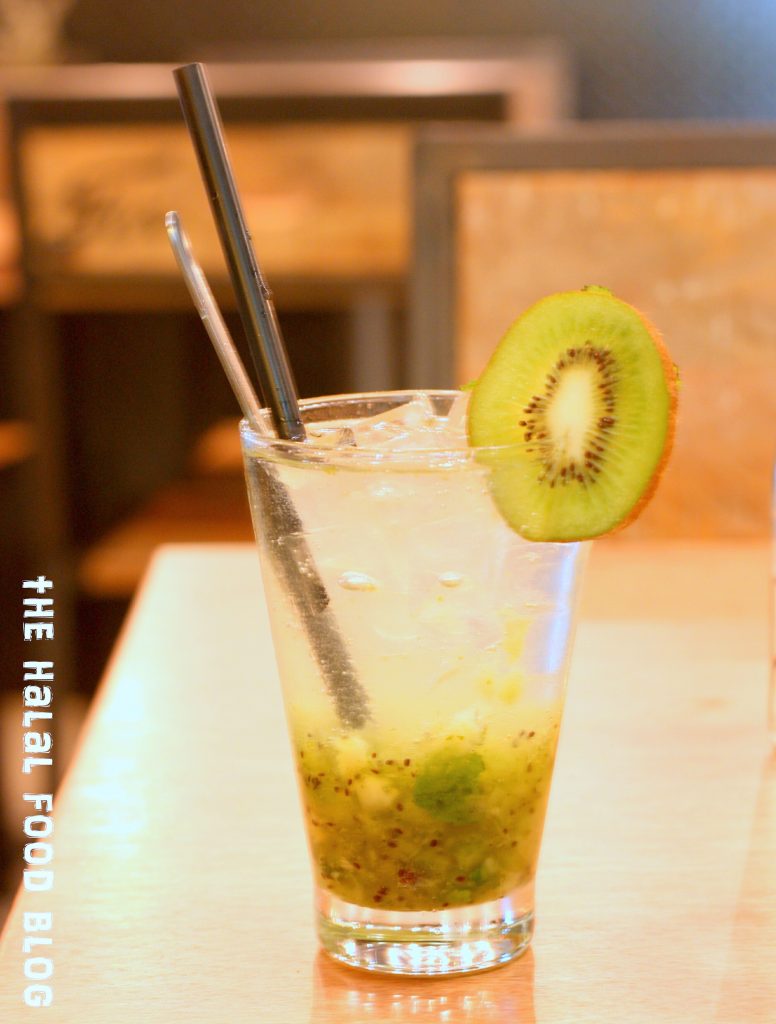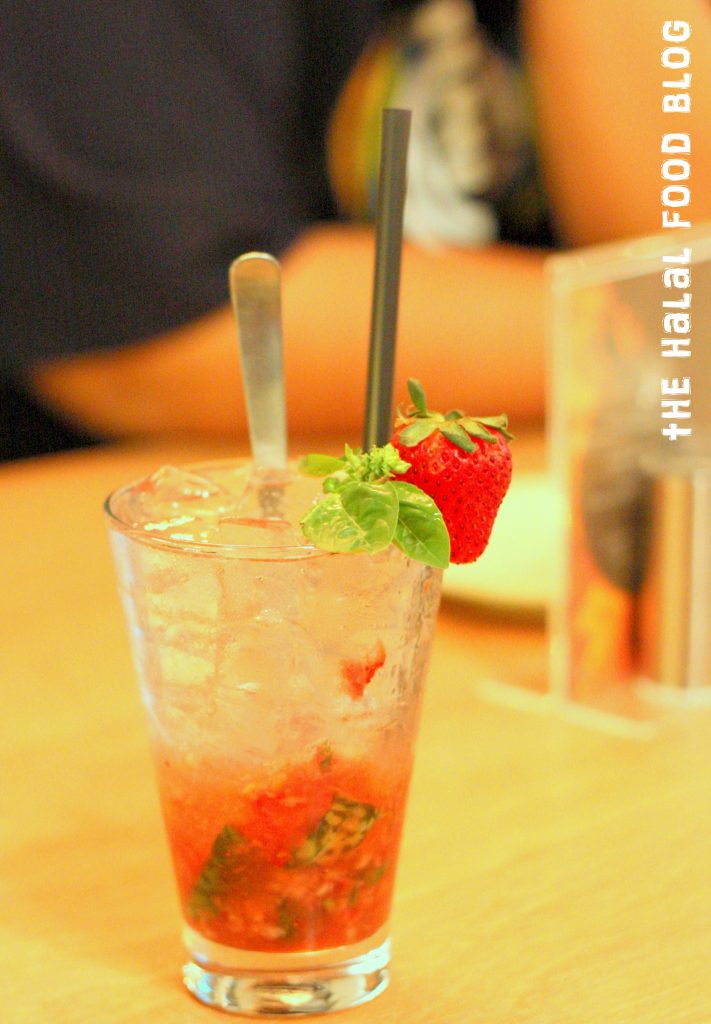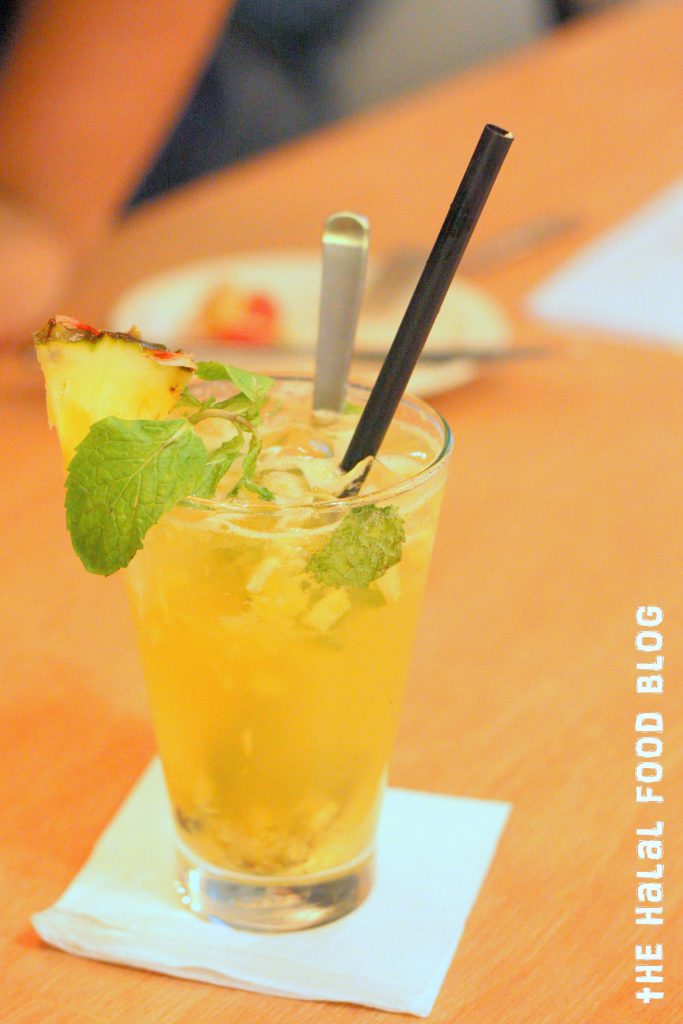 The 4 concoctions shown above are FIX Grill originals and are absolutely refreshing. Great choices to go with your meals. You're probably gonna wanna order more than one cos they're all so tempting!
I actually like the Ginger & Lime Soda but it seems like the Strawberry and Sweet Basil was a favourite around the table that day. Actually all sedap leh. LOL
We've gone through a lot in this post when in fact, there are still dishes we have not featured yet.
Besides some other mains (namely the Lasagna and Ribeye Steak), FIX Grill also offers something very special and unique on the weekends.
They actually have a live grill set up in the outdoor area on weekends and has some very special items up for grilling too! Sweet Potato and Feta sounds interesting. Madagascar Prawns with Crispy Garlic anyone? Whole Snapper with Lemon and Herbs sounds perfect for a big group feast!
But the two items we have been hearing a lot of raves about are the Yellowfin Tuna Loin with Pineapple Salsa and Sweet Potato and the Chicken Wings with Sriracha Mayo. Grilled chicken wings with a spicy sauce? Sounds like a real party to us! But keep in mind it's only available on weekends for dinner so reserve early if you're planning to feast on those special dishes yeah!

We also especially like that FIX Grill retains a lot of the concepts from the original FIX Cafe and it really gives a very unique and rustic charm to the place. You can of course see more details of what we mean in our original post.
All in all, FIX Grill is an excellent extension to the already excellent FIX Grill. Perfect for a cozy dinner or even a big dinner with friends and family. In fact, you might actually want to consider FIX Grill for small events or luncheons because the indoor and especially the outdoors are perfect for such events like birthdays or even engagement parties.
Here's to more great things from FIX Grill!!


You can make reservations for FIX Grill via Chope!
Just click on the BOOK NOW button and  you're one step closer to enjoying all the power makan at FIX Grill!
31 Ah Hood Rd
HomeTeamNS-JOM Clubhouse, #01-07
Tel: 6397 5662
www.fix.com.sg
Facebook: www.facebook.com/fixgrillsg
Operating Hours:
Tuesday – Sunday, Lunch: 11am-3pm, Dinner: 5.30-10.30pm
Closed on Mondays and last Tuesday of the month
All information (including prices, availability of item on menu and Halal status of establishment) are accurate at the time of posting. All photos used in this site are property of The Halal Food Blog unless stated otherwise.