I've been making plans to head down to Fika like forever lah. From the time when they had only 1 outlet at Arab Street and then they opened one more at Millenia Walk (which my Darling Wife visited with her friends) and then even after they opened at One KM Mall, somehow it still took us awhile.
Well, the time had finally come! And do you know what was the factor that finally spurred us on to visit?
Hmmmm… gonna have to wait til the end of the post to read up about the reason okay!
Anyways, we'd heard so much about the great food at Fika. It's mostly authentic Swedish fare on the menu so you will see signature dishes like the Swedish Meatballs on there. We visited during lunchtime and they were having some specials then and that's what we had!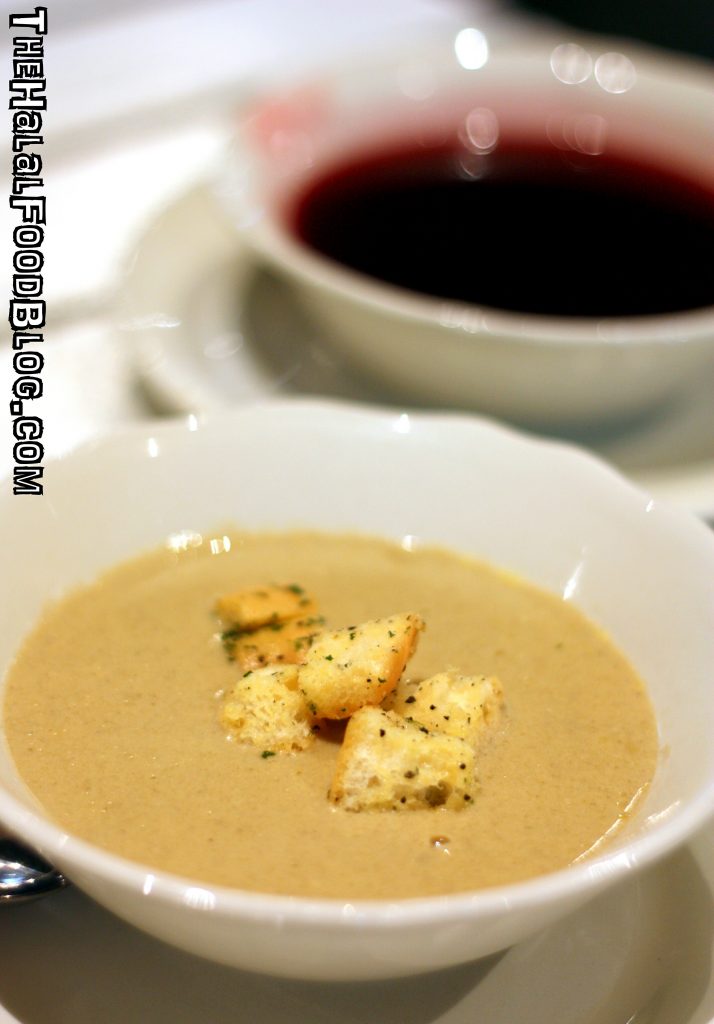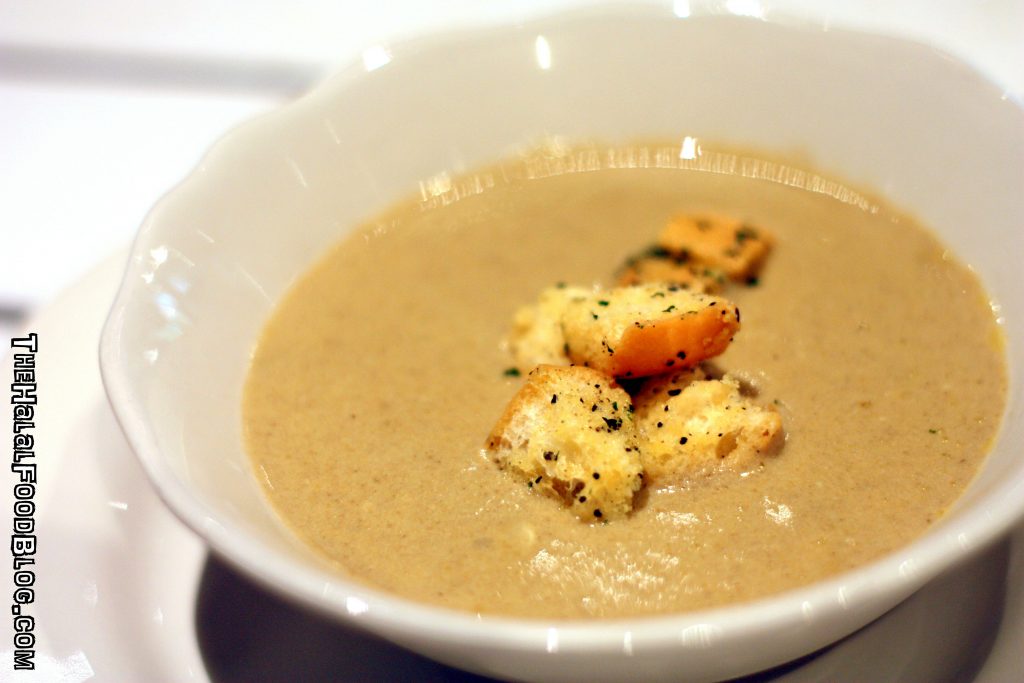 First up were some soups and we chose one from the menu and one more was the Soup of the Day which just so happens to be (probably) one of the most popular soup choices around – the Mushroom Soup!
This was a very good version at Fika. Nice and thick consistency with a great earthy flavour thanks to the mushrooms and cream in there. Croutons give you a bit of extra bite to a very tasty soup.
If you look at the first pic above, you might be wondering what the 2nd soup at the back is. Well, it turned out to be one of the more interesting choices we've ever made. When it comes to soup choices at least LOL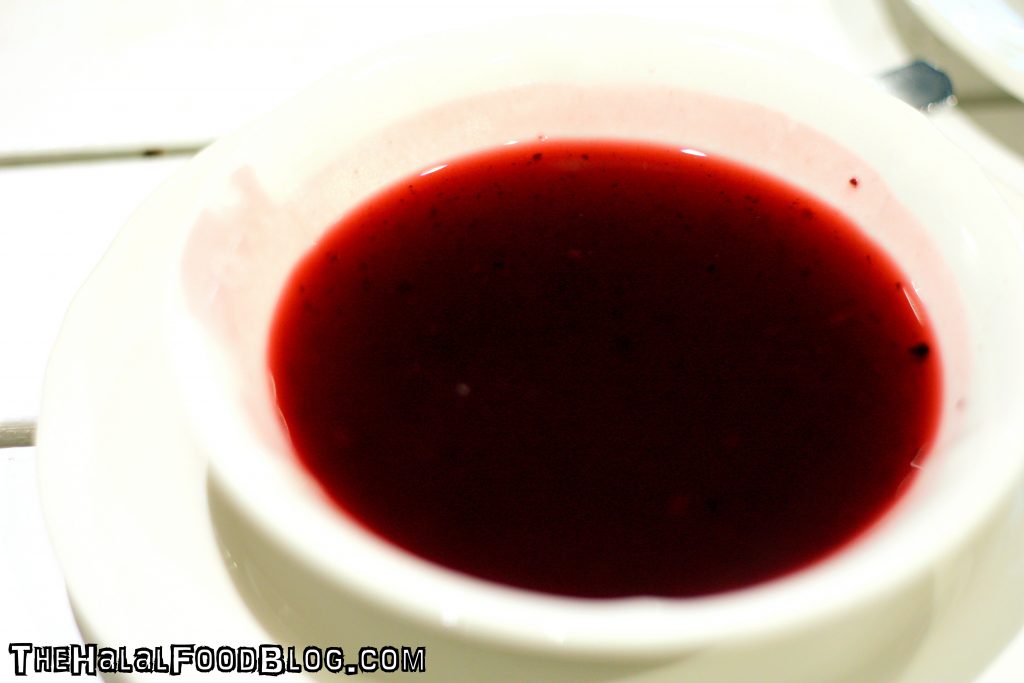 Yes. No typo there. It's Blueberry Soup (Bläbärssoppa).
A bit of Googling and we learned it's actually a traditional dish in Scandinavian countries so it's so surprise that we get the opportunity to sample it at Fika. It's always great to try something new!
When you order, the server gives you the option to have it served hot or chilled. We chose the former and it arrived piping hot with us having weird looks on our faces because this was really something new for us.
So the texture is not actually watery it's a bit thicker than you can tell from the photo.
To be honest, the taste was actually not bad. I mean, if you like fruity flavours and/or blueberries then this should be right up your alley. If you're trying it for the first time, get past the first few spoons and it's actually quite good!
When I told my Darling Wife that I had the Blueberry Soup, she says she had it too and preferred it 'chilled'. All up to preference I guess but now I'm tempted to order it again next time but 'chilled' just so I can compare the two!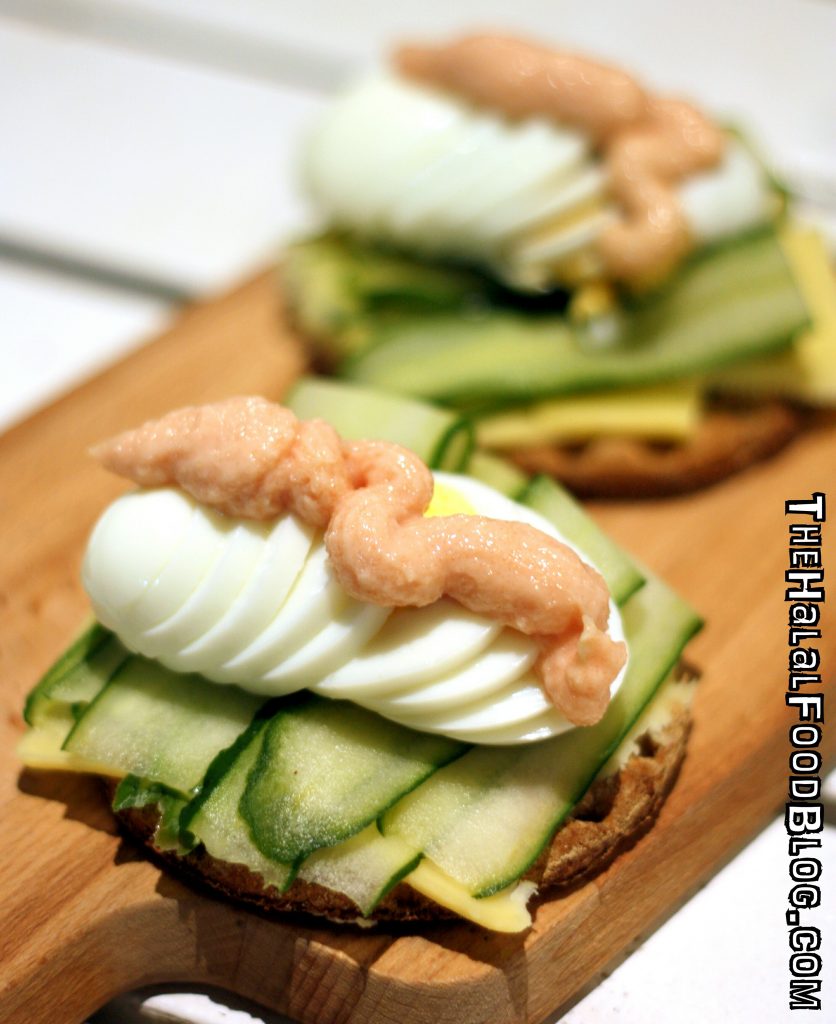 Not part of the set lunch but we decided to order a starter. Almost went with the Pickled Herring Platter or the Bread Basket but decided on the Hard Rye Crispbread with Toppings (Knäckerbrödssmörgås med pålägg) in the end.
I guess I am a sucker for pickled or brined stuff.
So you have a Rye Crispbread topped with some cheese (apparently it's Cheddar), thinly sliced cucumber, a hard-boiled egg and some 'caviar spread'.
Firstly, they were not kidding when they say 'Hard' Rye Crispbread. This is a dry bread that is actually very commonly used in Scandinavian cuisine. It is definitely more on the 'crisp' side than we might be used to if I may be honest. But I'd had it before and I like it and I think it's prefect for this exact purpose – to carry loads of stuff on it!
Absolutely loved the cheese on there. Nice and strong cheese that goes very well with the crispbread. To be honest, I think there was a bit too much cucumber on there. Or maybe I was not in the mood for cucumber LOL
The hard-boiled egg added a nice touch to the dish but I think the caviar spread is where most people will be divided. Okay so this is basically a fish roe that has been mixed with a few other ingredients to form a spread. You might see it sold in tubes at the supermarket if you can spot it.
I'm not sure if this is Smörgåskaviar (which is made of Cod roe) but I think it might be. And with most of these roe or caviar spreads, they can be a lot on the salty side thanks to the brining. Like I said, I am a big fan of salty flavours like this so I quite enjoyed this but I can imagine that quite a few people might not agree with the caviar spread.
But give it a try and you never know you might find your new favourite!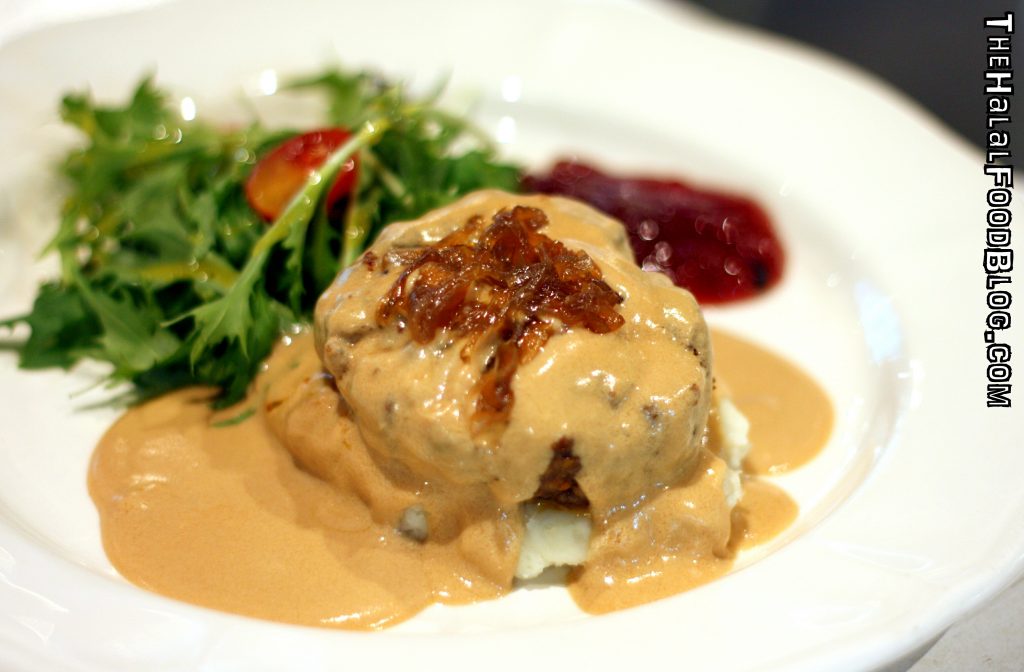 For my main, I chose the Panbiff (which edged out the Tunnbrödsrulle by a fraction) and I am actually very happy with my selection!
You've got a hearty serving of beef patties (only 1 patty on mine because it was the lunch set where serving sizes are a little smaller) with a cream sauce. On the side we have mashed potatoes, some Lingonberry jam, some salad and sauteed onions on top.
Absolutely loved this dish! The beef was well seasoned and cooked perfectly. The mashed potatoes and Lingonberry jam were great accompaniments to the beef as well.
I think if it was a regular ala carte serving, it would definitely be a lot heartier but since we had other dishes as well, this turned out to be quite a nice-sized serving for 1 person in the end.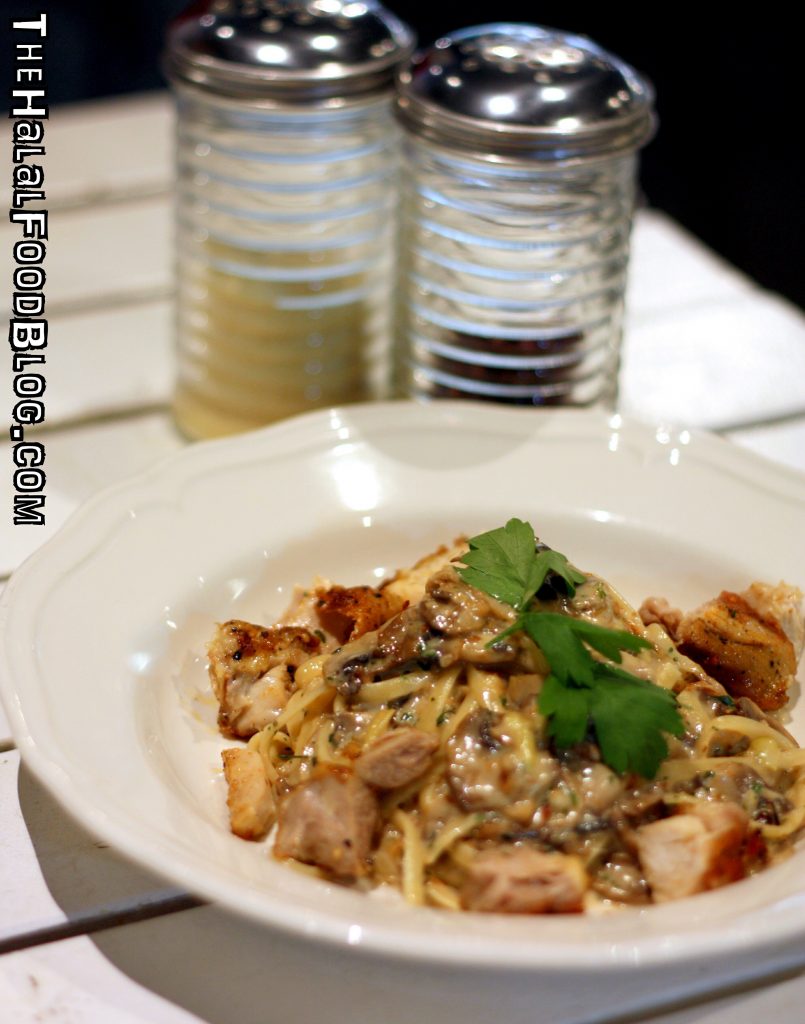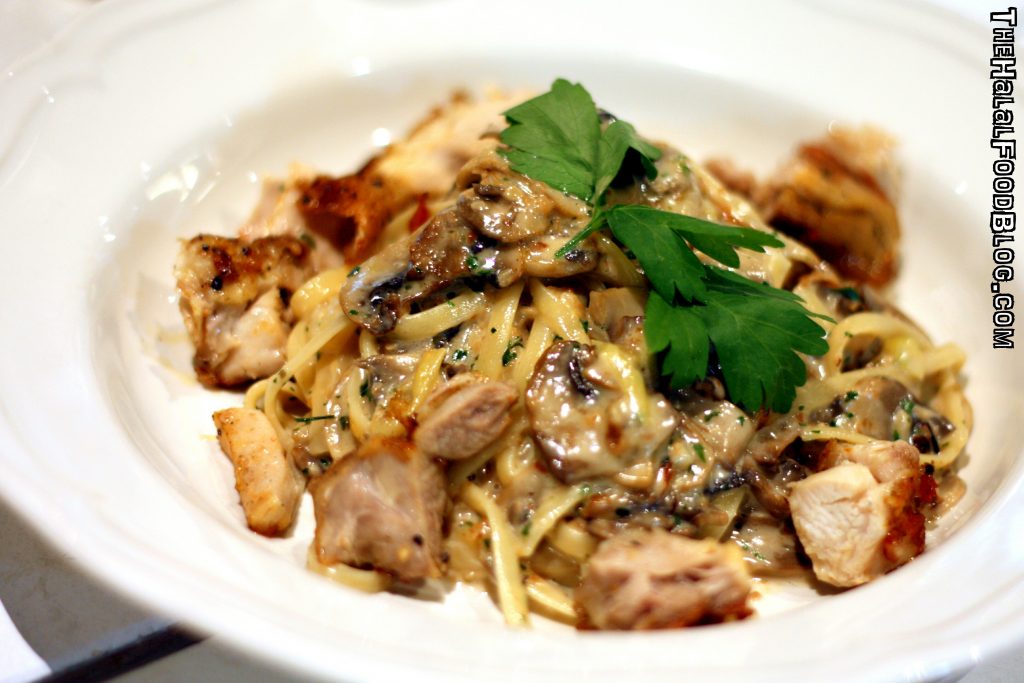 We had to try a pasta dish right? After all, when in doubt about what to order (especially with a menu as extensive as the one at Fika), it's always good to have something to fall back on.
They've got quite a few pasta dish options on the menu including Macaroni Stew with Sausages, Fisherman's Pasta, Garlic Pasta with Meatballs and even a Pasta Bake! For those of you looking for gluten-free pasta, they actually do offer this option (thumbs up!) but you'll have to wait a bit longer which is a small price to pay.
We went with the Creamy Pasta (which happened to be the only option for the Set Lunch) and it turned out to be a very good serving of pasta! Definitely a tasty and rich cream sauce and generous amount of mushrooms and grilled chicken completes the dish.
As always – pasta is such a reliable dish and we have to say this one really hits the spot and beyond.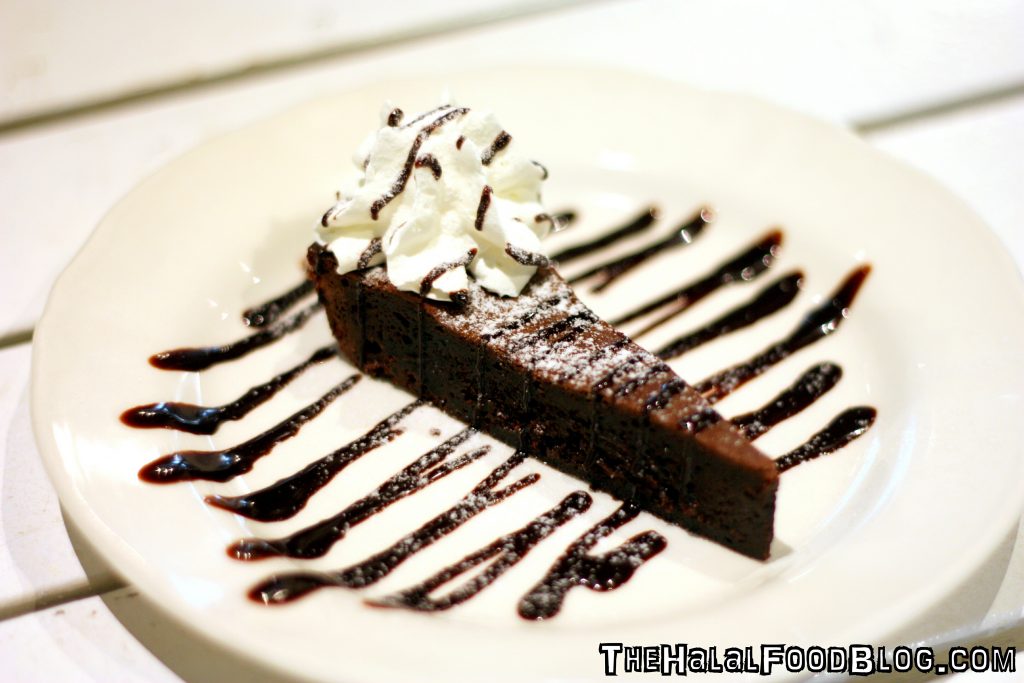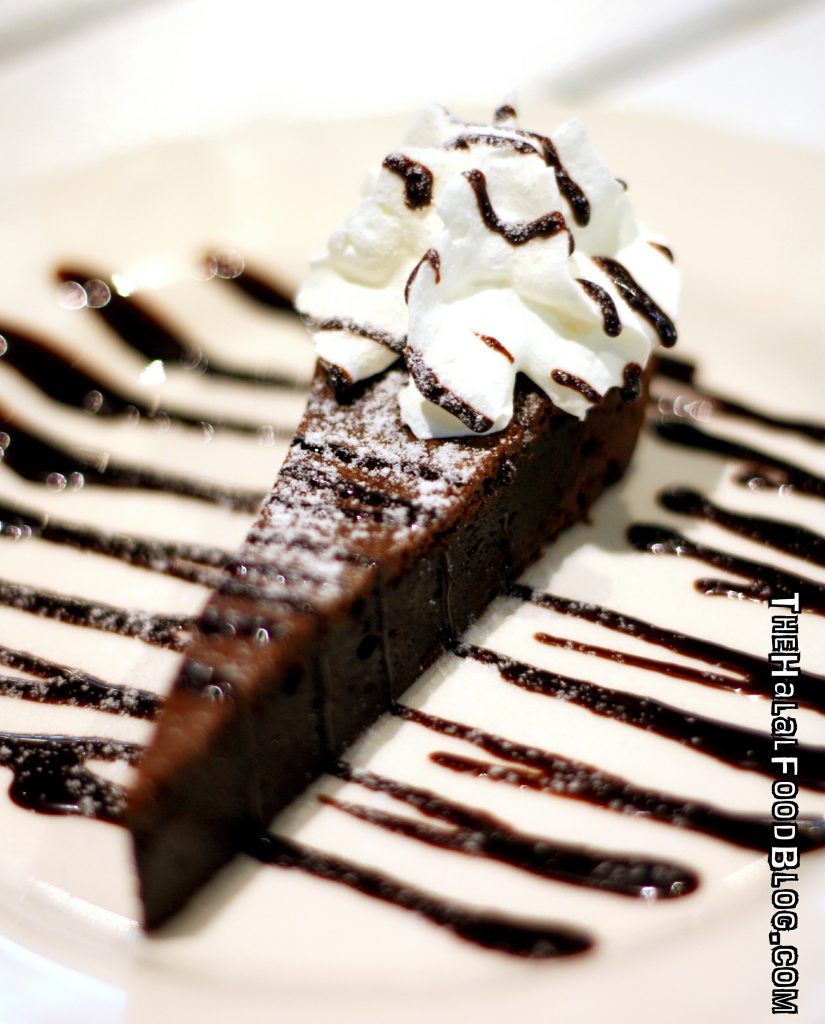 Kladdkaka is a pretty interesting name for a Swedish Brownie. Served with a drizzle of chocolate sauce (for that choco overload!) and some whipped cream. If you ordered it ala carte (instead of as part of the Set Lunch), you'd also get some fresh berries on the side which I reckon would have been a very nice contrast of flavours against the rich chocolate flavour.
And please be sure to order this in its original name – Kladdkaka – because it's just so fun to say! LOL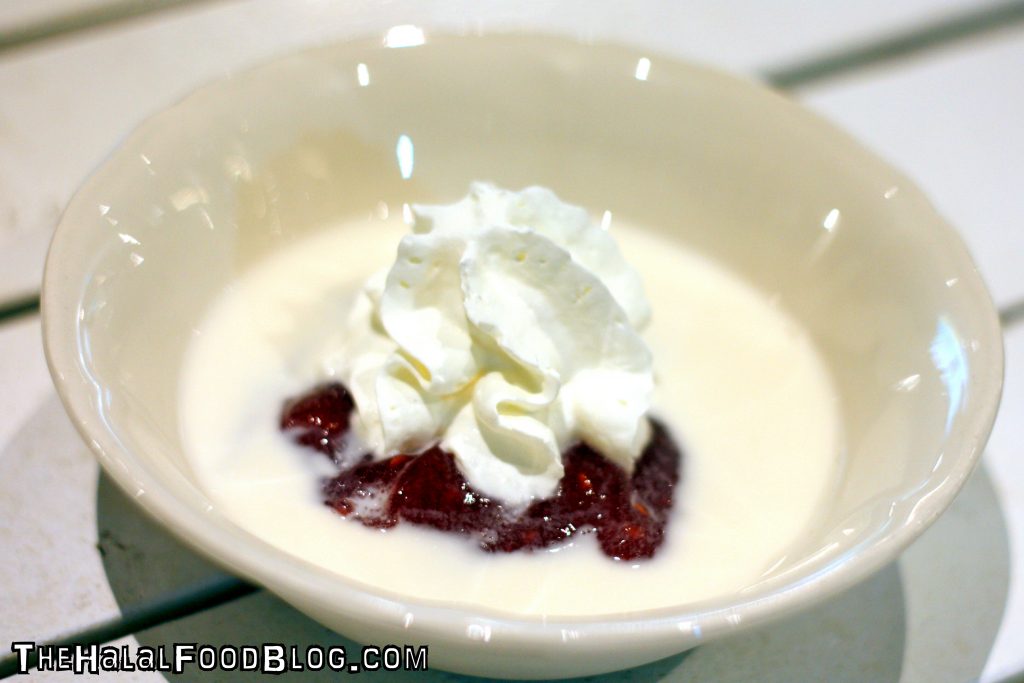 This was the 2nd dish we'd had (after the Blueberry Soup) which we'd actually consider a pretty unique experience. After all, we are quite jakun lah and this was probably the first time we could say that we were having authentic traditional Swedish food.
So, we present to you the Raspberry Cream.
So the Raspberry Cream is actually more of a gel. Yeah, a Raspberry-flavoured gel is the perfect way to describe it. So it's bathing in a pool of milk and topped off with some whipped cream. Ala carte orders will also include a scoop of ice-cream in there too.
So the texture of the Raspberry Cream / gel is a quite thick. I'm guessing there is a bit of a starch component in there somewhere to help it coagulate into its final form. In terms of flavour, it definitely has a deliciously tart Raspberry flavour which I enjoyed. The Swedes really love their berries and it's easy to see why.
All in all, I guess the texture is something we need a little time to get used to.
So how would we grade our first visit to Fika? I'd say it was definitely a very good start!
Will we head back there again? That is a resounding DEFINITELY! There are so many more dishes on the menu that we simply have to try.
I will not miss out on those Swedish Meatballs next time that's for sure! Plenty of traditional Swedish dishes on that menu too which is in our sights and let's not forget the Savoury Swedish Crepes too. But #1 on my list is their famous Smörgåsbord!!!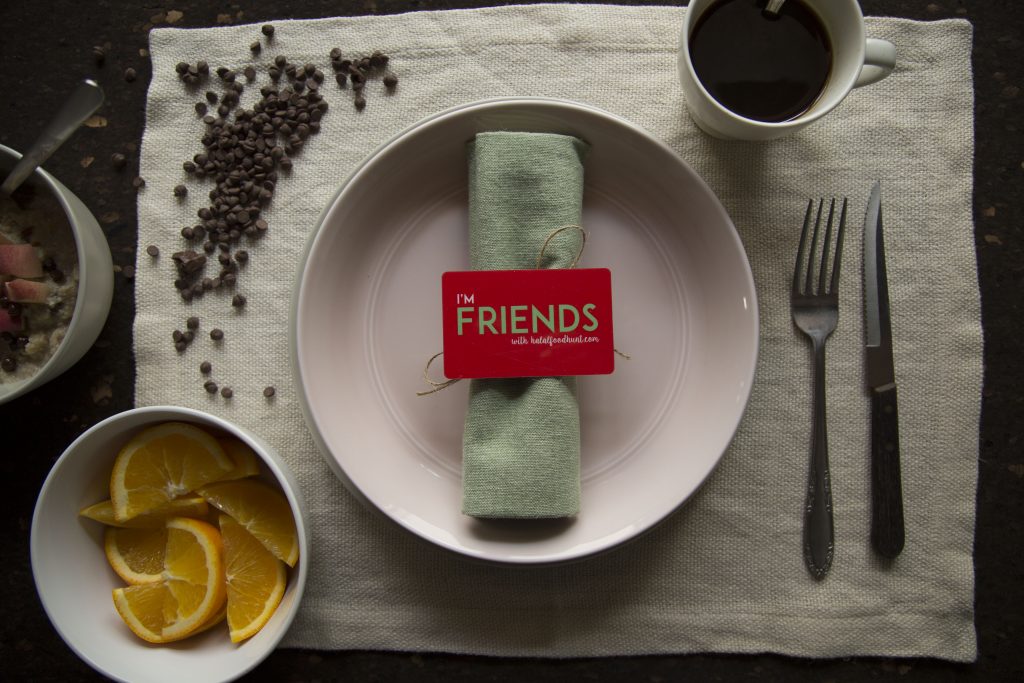 The Friends With Halalfoodhunt.com Rewards Card brings you a magnitude of benefits when you dine and choose Halal! Be it discounts, 1-for-1 deals or special offers, this is the card to have that will make your dining experience and even more enjoyable one!
Dine at FIKA Swedish Café & Bistro as a Friend With Halalfoodhunt.com, enjoy great 1-for-1 deals!*
*Terms and Conditions apply (only valid at Millenia Walk and Beach Road outlets)

As a valued reader of The Halal Food Blog, you can enjoy 10% off the sign-up fee!!
Just enter the special code 'THFB16' at the check-out when you sign-up for the Friends With Halalfoodhunt.com Rewards Card and you'll be on your way to enjoying great deals!
Sign up for the Friends With Halalfoodhunt.com Rewards Card today!! CLICK HERE!


You can make reservations for FIKA via Chope!
Just click on the BOOK NOW button and  you're one step closer to enjoying all the yummy food at Fika Swedish Cafe & Bistro!
*FYI that Chope booking link is for the ONE KM MALL outlet because that's the one we visited for this review!
And don't forget – Fika is also on Chope Vouchers! Save even more with Chope Visa Fridays!
Read more about it HERE!
There's a leaflet on the tables at Fika that explain what the term 'FIKA' actually means.
It apparently ties in very heavily with coffee and having a break over coffee. But the way we see it, 'Fika' means a lot more now. It pretty much means sharing good food with great company (whether there's coffee or not) because every once in awhile – we all need a break.
And don't forget the magic word of the day – Kladdkaka.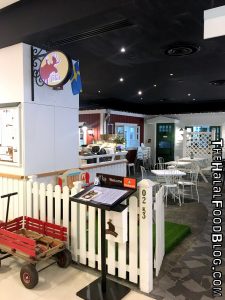 Fika Swedish Café & Bistro (One KM)
One KM Mall
11 Tanjong Katong Road #02-K3 S 436950
Tel: 67022456
www.fikacafe.com
Facebook: www.facebook.com/fikacafesg
Instagram: @fikacafesg
Operating Hours:
11.00am til 10.00pm Daily
All information (including prices, availability of item on menu and Halal status of establishment) are accurate at the time of posting. All photos used in this site are property of The Halal Food Blog unless stated otherwise.