With just the blink of an eye, 2017 has totally flown past us! I mean, where did all the time go right? Alhamdulillah it's been quite a year full of food and friends and so much more! So we end the year with this final post of 2017!
A few weeks ago, we gathered some friends (aka the team from Gaya Magazine) for a feast and we decided to finally visit a place that we'd had on our list for the longest time!! So, here we are – at FatPapas!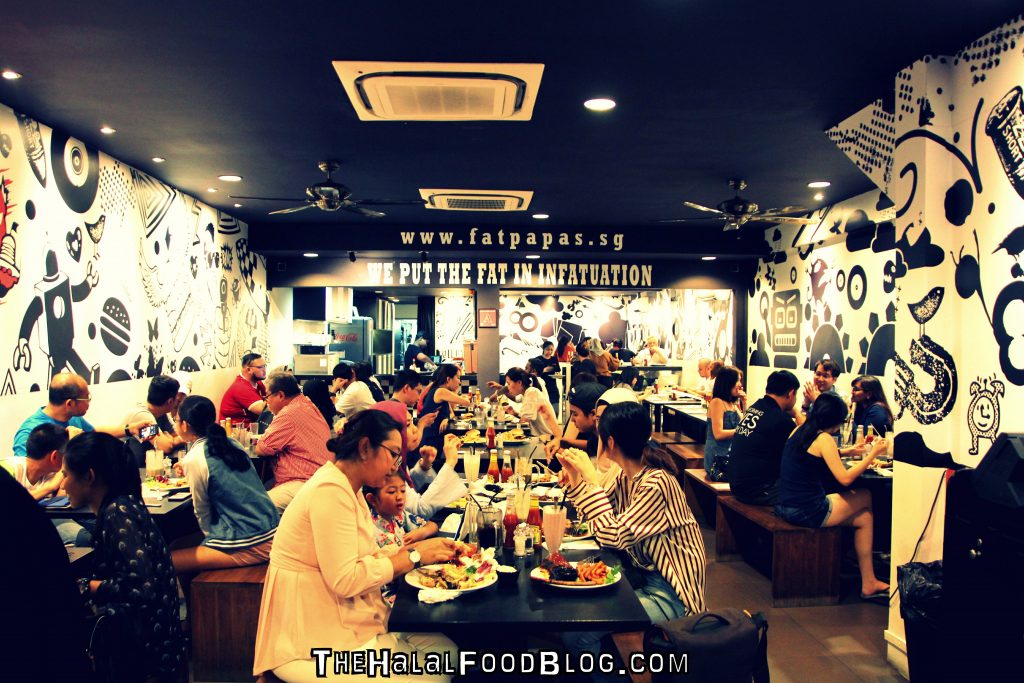 FatPapas opened it first outlet at Bali Lane to muchos fanfare at the start of the year. The brainchild of celebrity couple Sheikh Haikel and Anna Belle Francis – FatPapas is the Halal version of the popular FatBoys which has gained quite a reputation for dishing out some of the best burgers out there.
Since it's opening, FatPapas has seen long (long long long) queues with everyone clamouring to get their hands of some of them burgers! With such popularity, it's little wonder that we soon saw the opening of their 2nd outlet at Joo Chiat! And so that's where we headed to get a taste of what everyone has been (c)raving about.
Well, now we can all enjoy the same great burgers (and more!).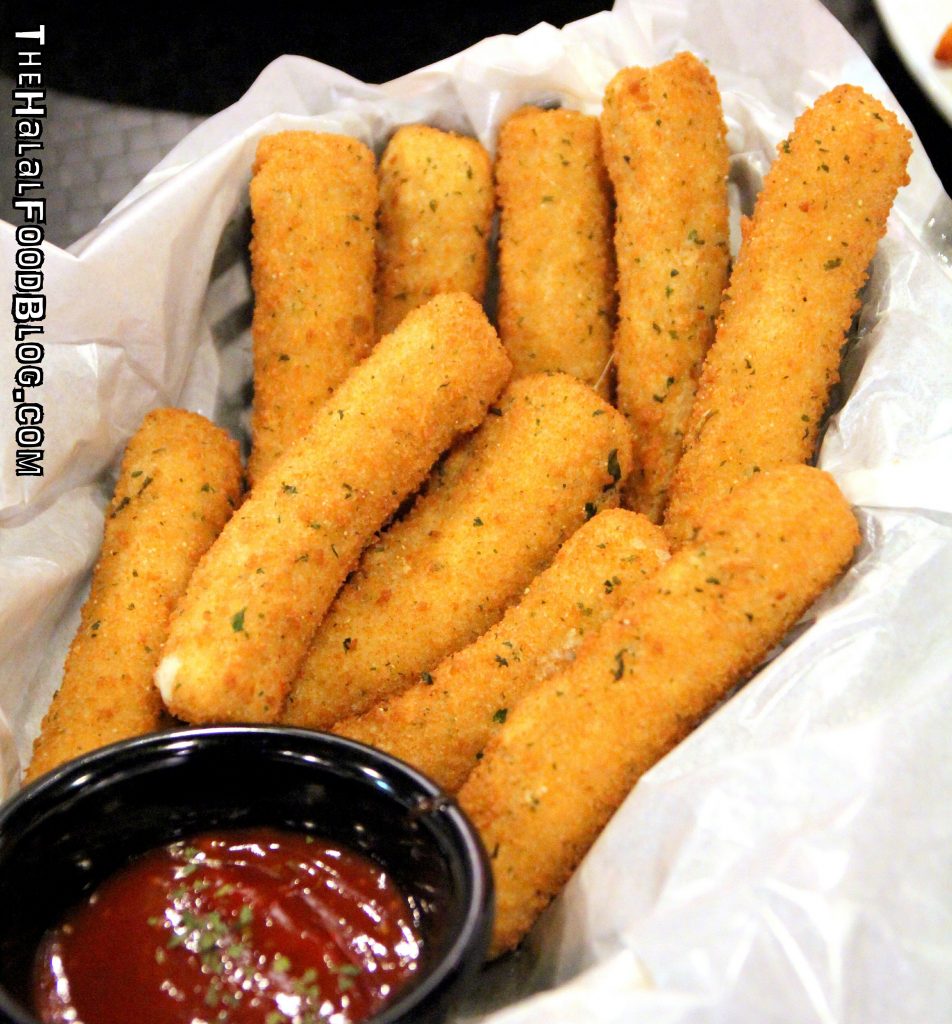 Before you even get to the Mains and Burgers, you're gonna have to tackle the Appetizers and Specialty Fries sections which boast no less than 17 different choices ZOMG!
And so, that's how we started – with some Starters 😛
Wah it was really a toss-up between some Breaded Mushrooms or some Calamari Rings at first. But in the end, Mozzarella Cheese Sticks prevailed! After all, who can resist cheese right? Especially if it's breaded and given that Deep Fried Goodness treatment!
Needless to say, things got pretty stretchy. Just how stretchy are we talking about exactly? Let's just say that I wish I had brought my wide-angle lens LOL allow me to demonstrate in a 4-picture sequence I like to call 'Le Tarik De Fromage'.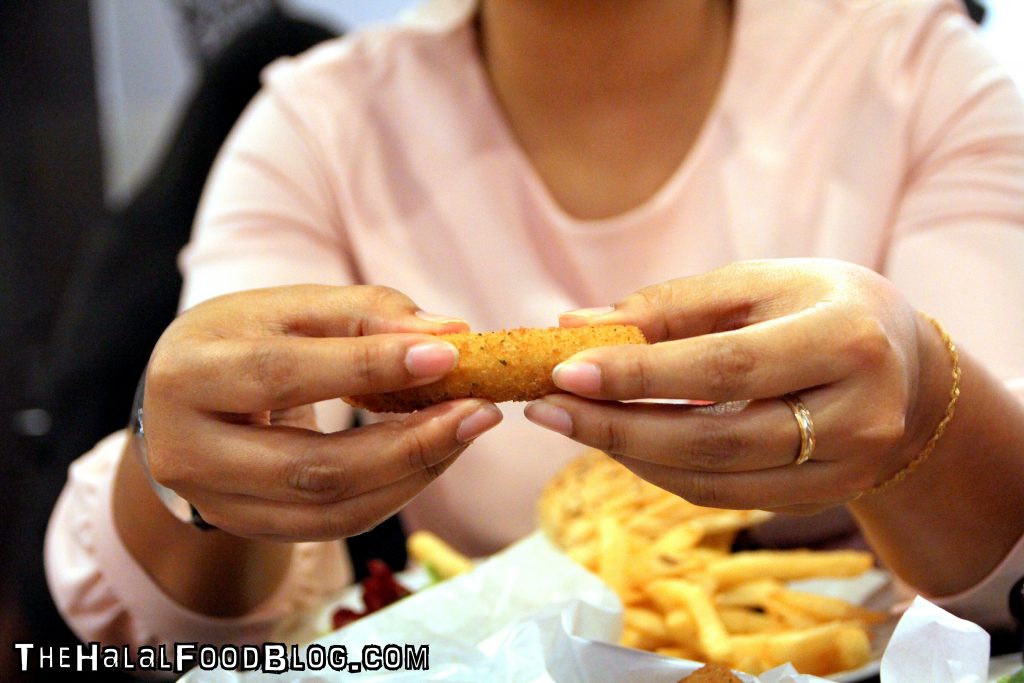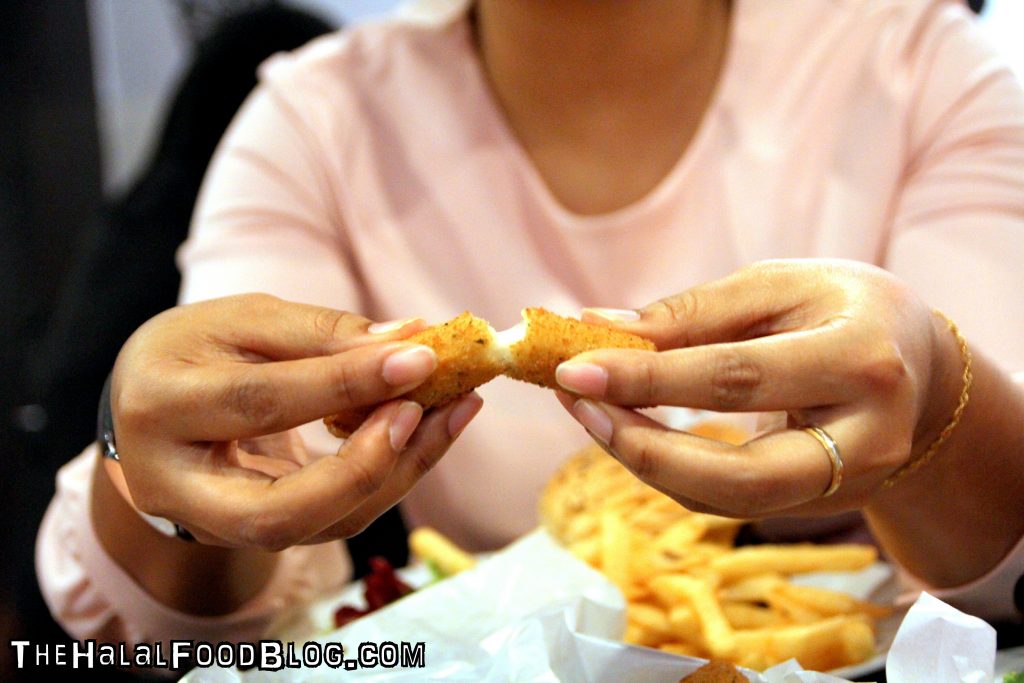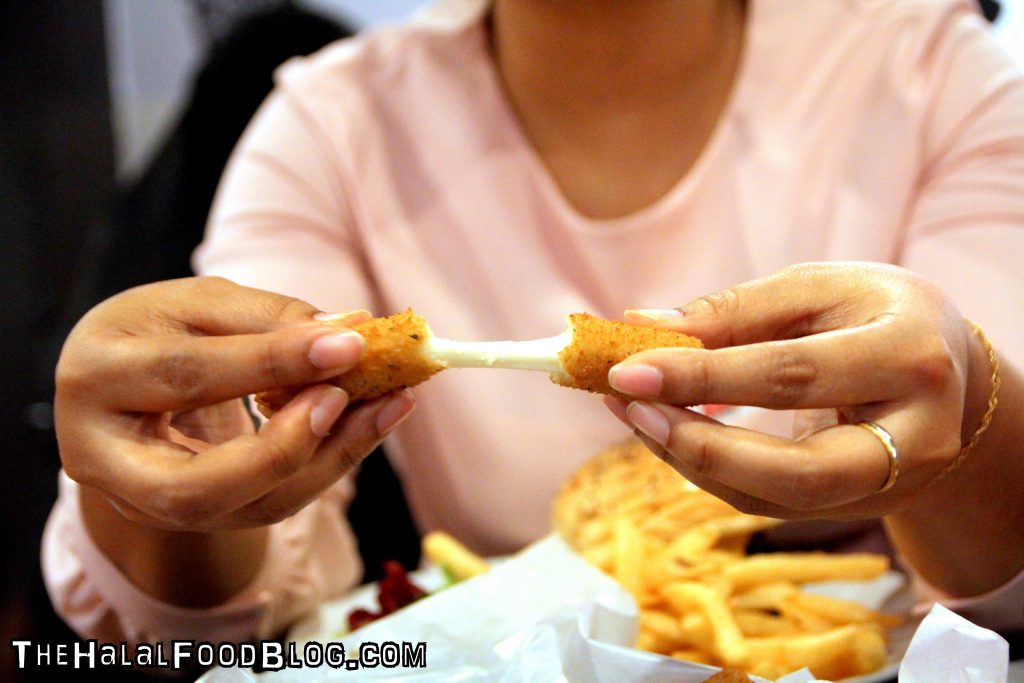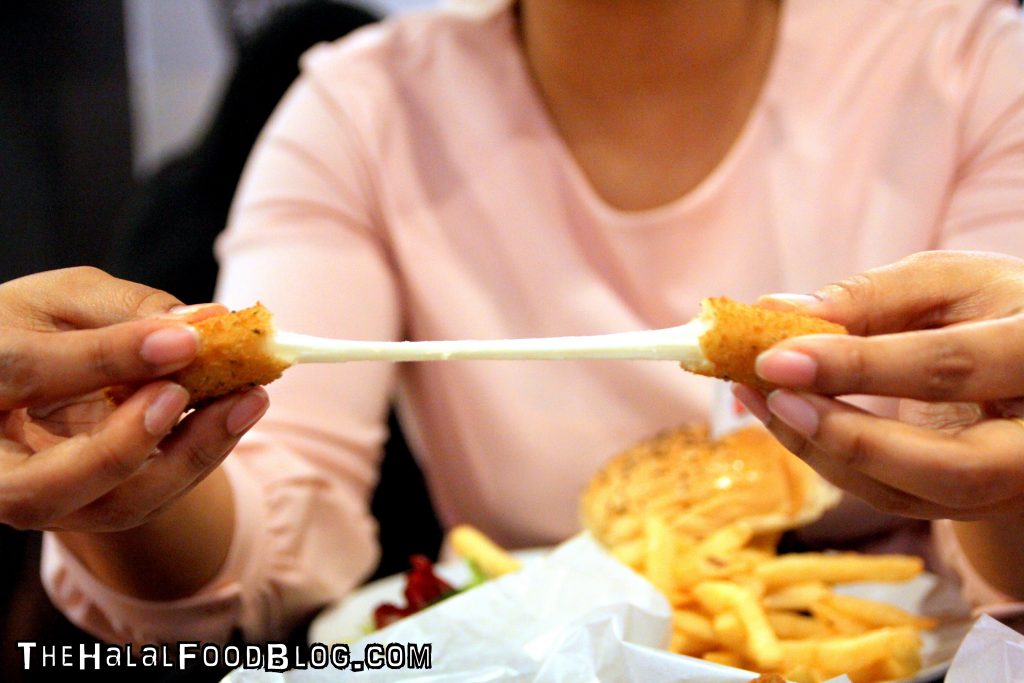 Now you see what I mean right!! 😀
You get 10 pretty big Mozzarella sticks with each order so it's perfect for sharing.
PRO TIP: Make sure you eat them while they are HOT!!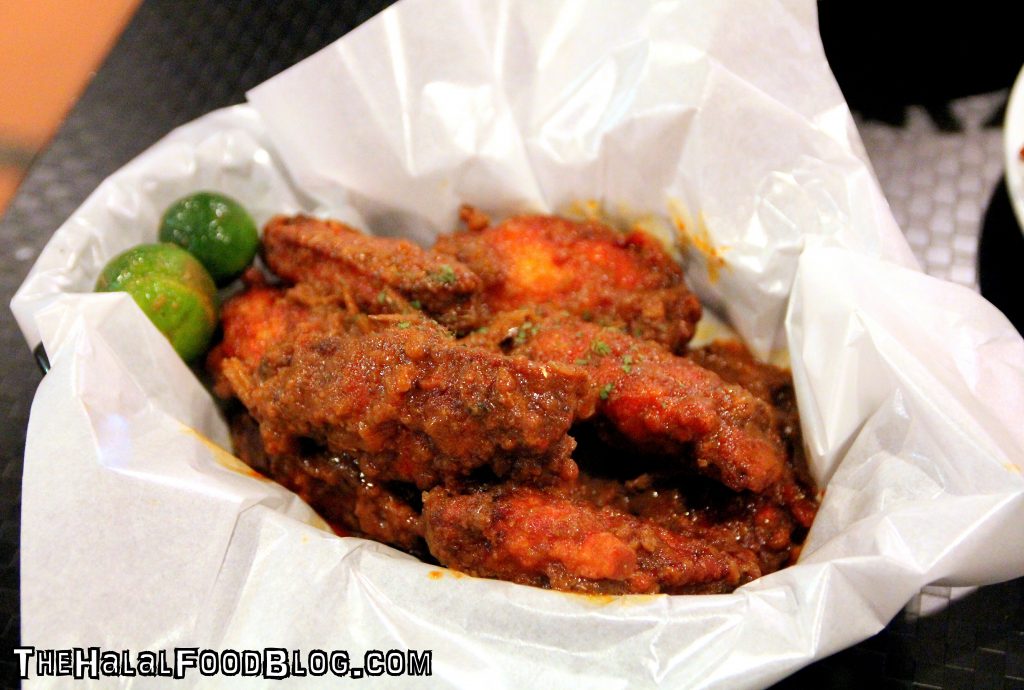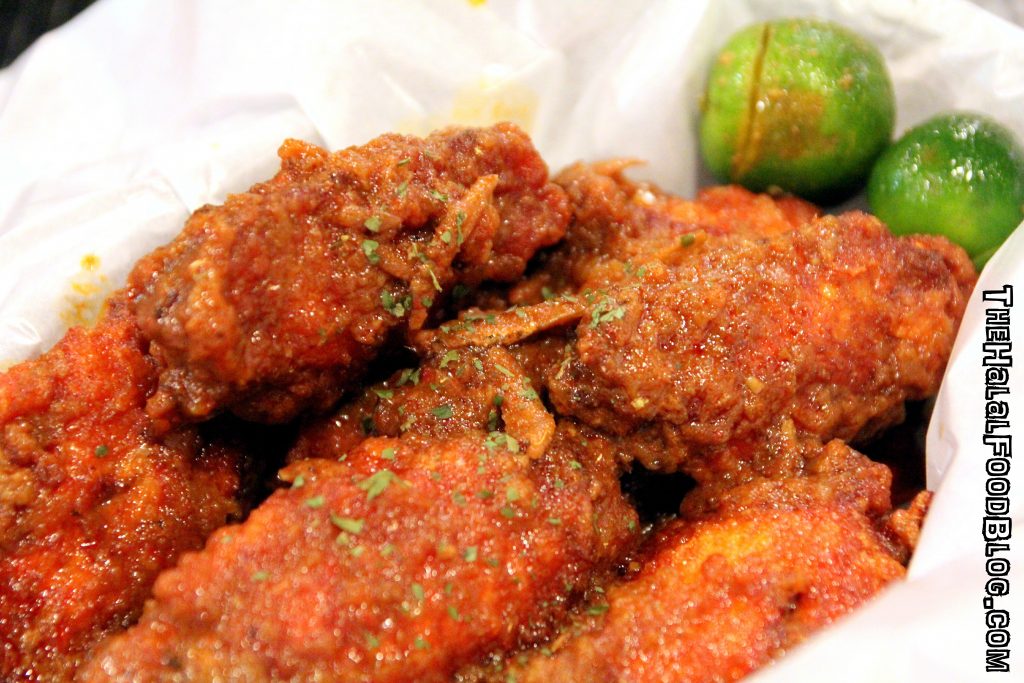 This is another perfect example of me over-ordering LOL but when you see something called 'Chili Chicken Boners' on the menu, like how can you resist right? Confirm plus chop wanna try!
So the Chili Chicken Boners is FatPapas' take on Chicken Wings. Kinda like Buffalo Wings but.. not. They have 2 versions you can choose – the Salted Egg and the Sambal. We obviously chose the latter. And in case you're wondering, we didn't squeeze the lime.
This one was unfortunately a bit of a miss for us. The Sambal (which is kinda like a Sambal Ikan Bilis) was tasty but didn't quite have the kick we were expecting. It's still a more than decent serving of Buffalo Sambal Chicken Wings don't get me wrong. I'm sure this would appeal to many of you chicken wing fans.
Maybe we should have squeezed that lime 😐
OR next time we're gonna try the Salted Egg version. Because – #SaltedEggAnything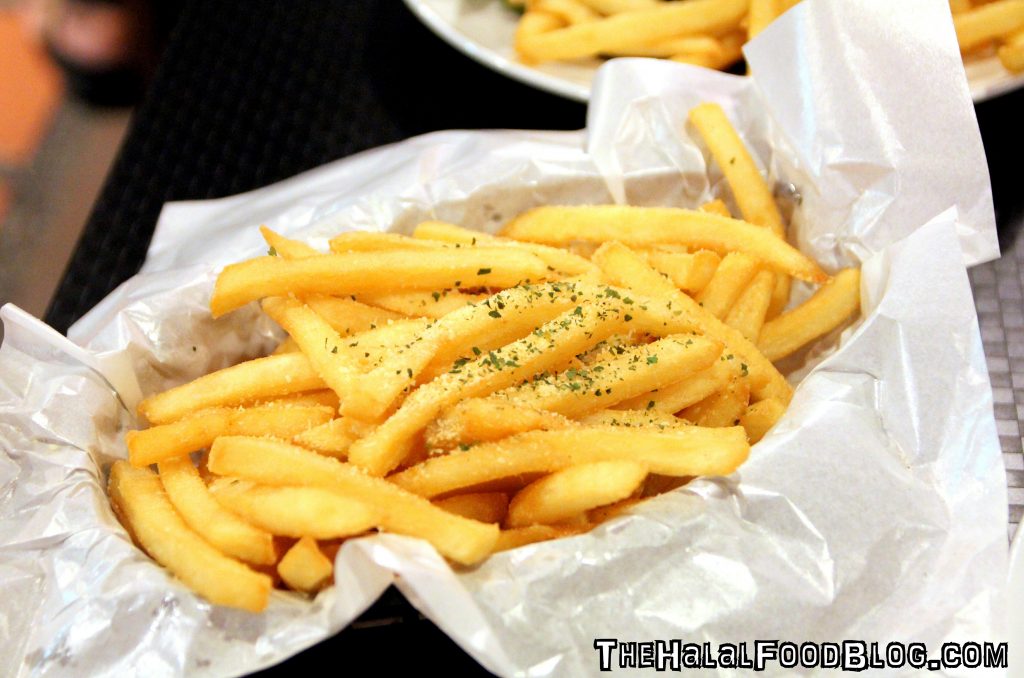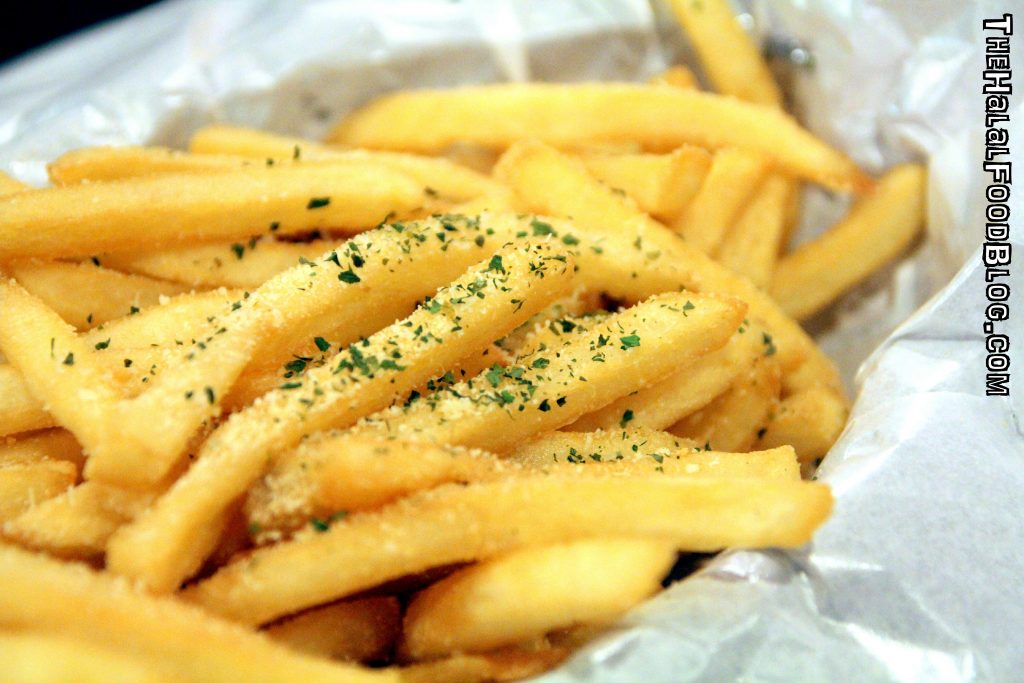 As for the Specialty Fries section, would you believe me if I told you that Parmesan Truffle Fries seems like it's actually the most plain out of all the choices? LOL
Beef Chili Cheese Fries, Salted Egg Fries, Bacon & Cheese Fries, Disco Fries, Groovy Fries and Naked Fries. All also got. And all also I want 😛
Anyways, I personally would have loved a lot little lot little more Parmesan but if you're a fan of Truffle Fries, this is the one for you.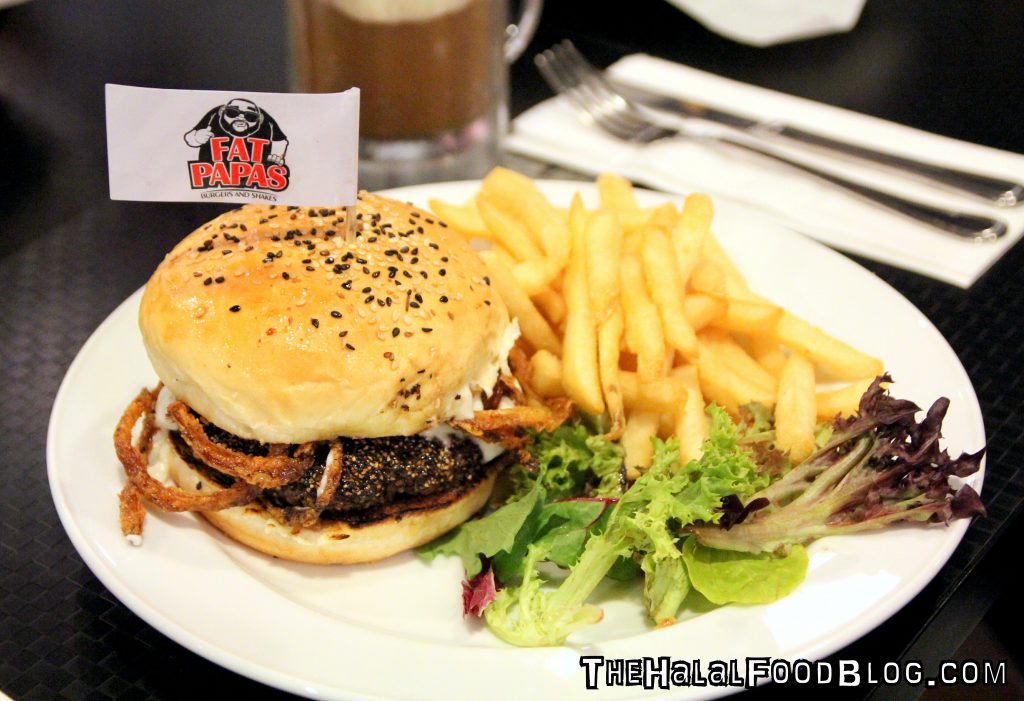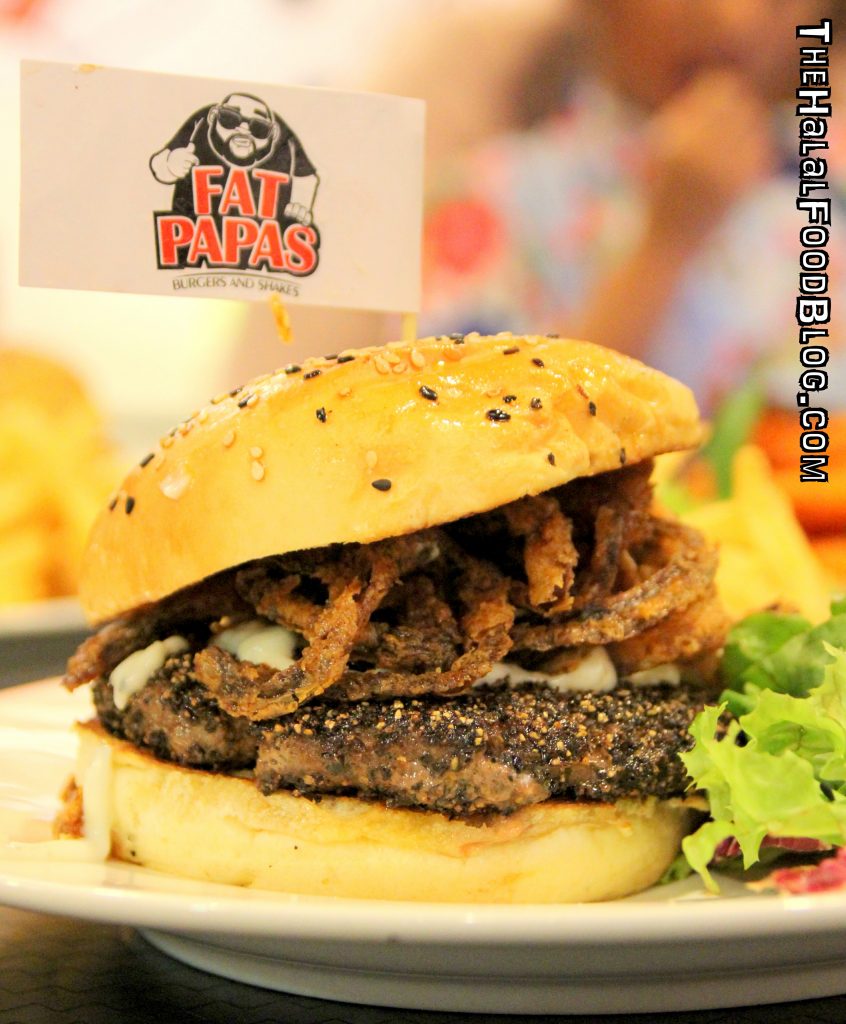 FatBoys' claim to fame is their awesome burgers. The very same burgers that inspired Sheikh Haikel to set out on achieving his mission on bringing FatPapas to the masses. So that's gotta mean they've gotta have some pretty good burgers right?
Right! No less than 10 burgers on the menu at FatPapas! (And that's not even including the endless possibilities with the 'Build Your Own Burger' section and secret menu burgers!!)
A popular choice this particular evening was the Bleu Peppercorn Burger.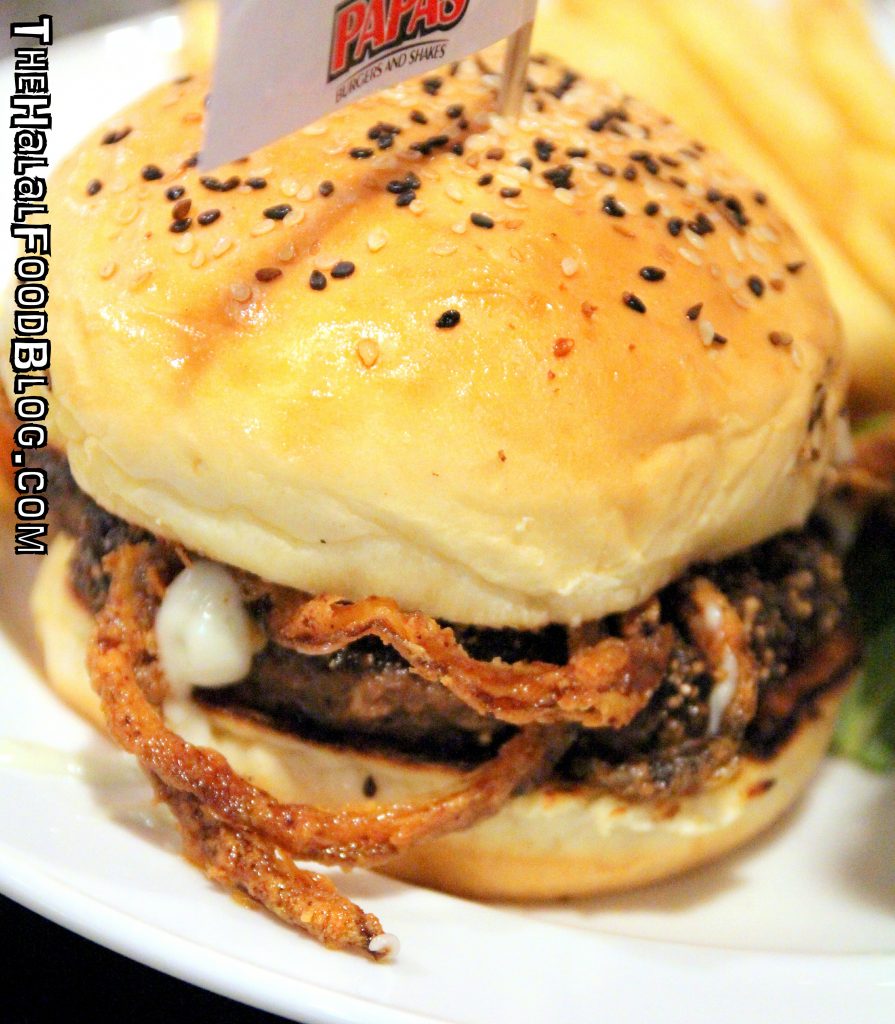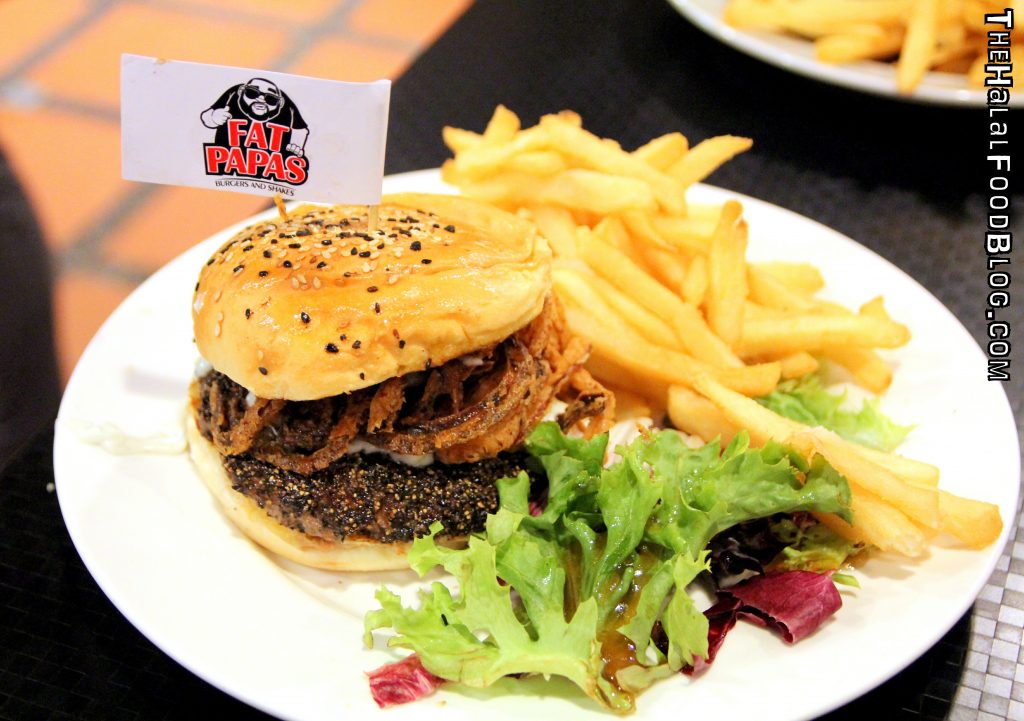 An all-beef patty (ground chuck fo'sho no doubt) that's cooked up and coated generously with crushed black peppercorns and topped off with crispy deep-fried onions strips and the titular Bleu Cheese dressing.
WOW you definitely get that kick from the crushed black peppercorns for sure I can tell you that LOL definitely a welcome flavour actually and goes really well overall with the rest of the components of this burger.
Just to point out that this burger is not to be confused with the Black Peppercorn Burger which has a Black Pepper sauce in place of the Bleu Cheese dressing 😀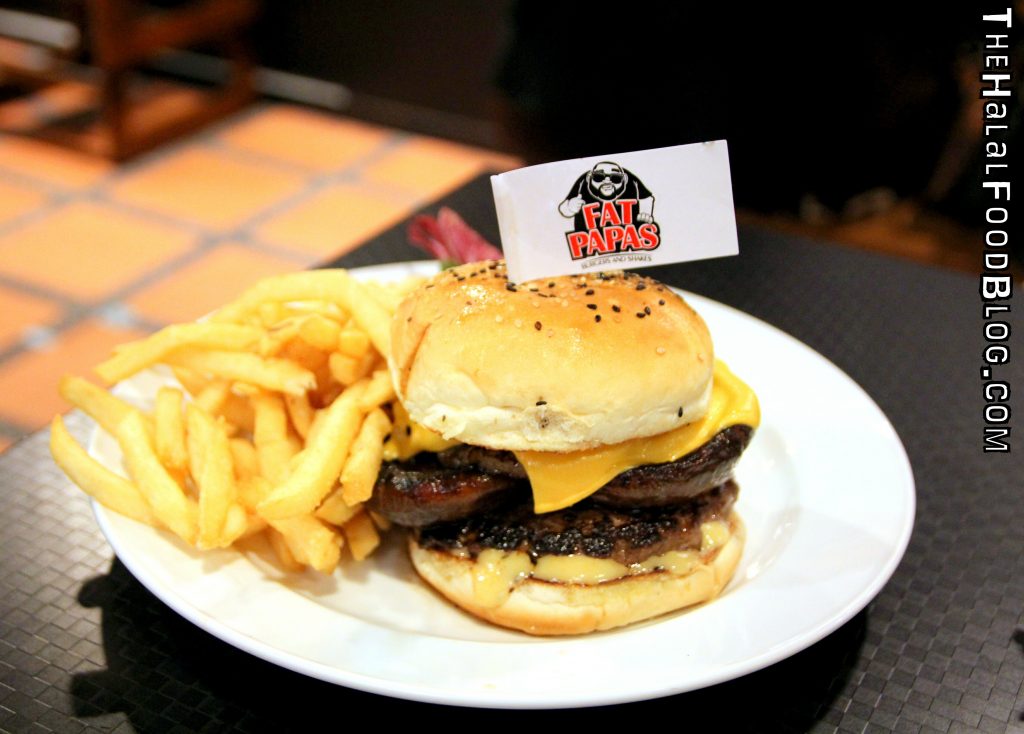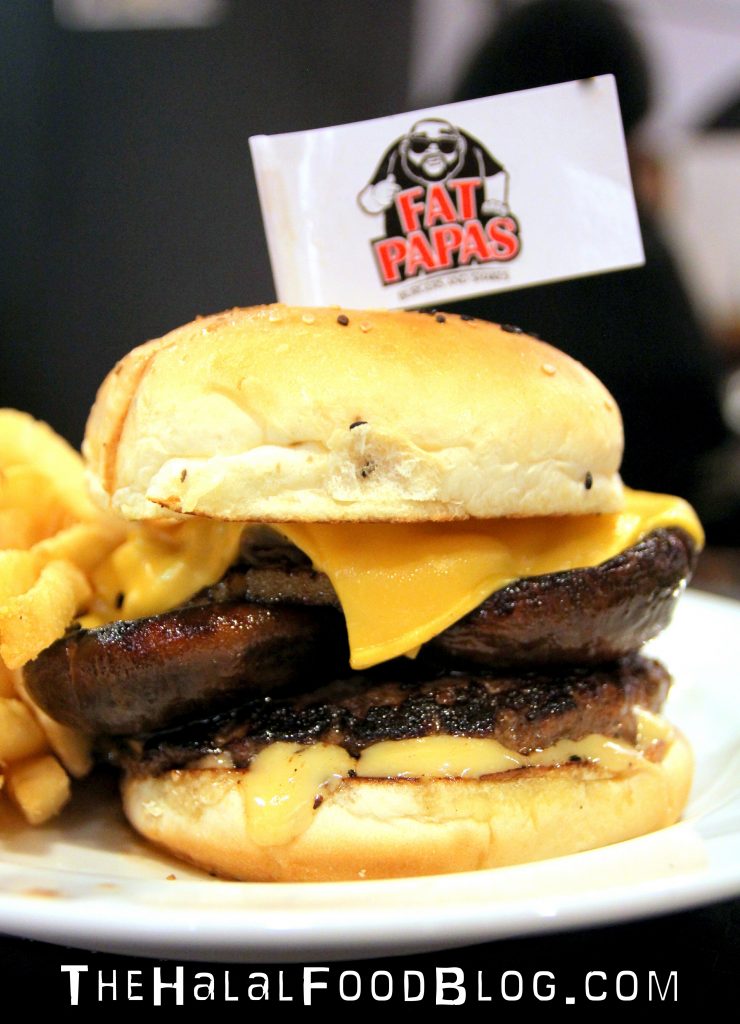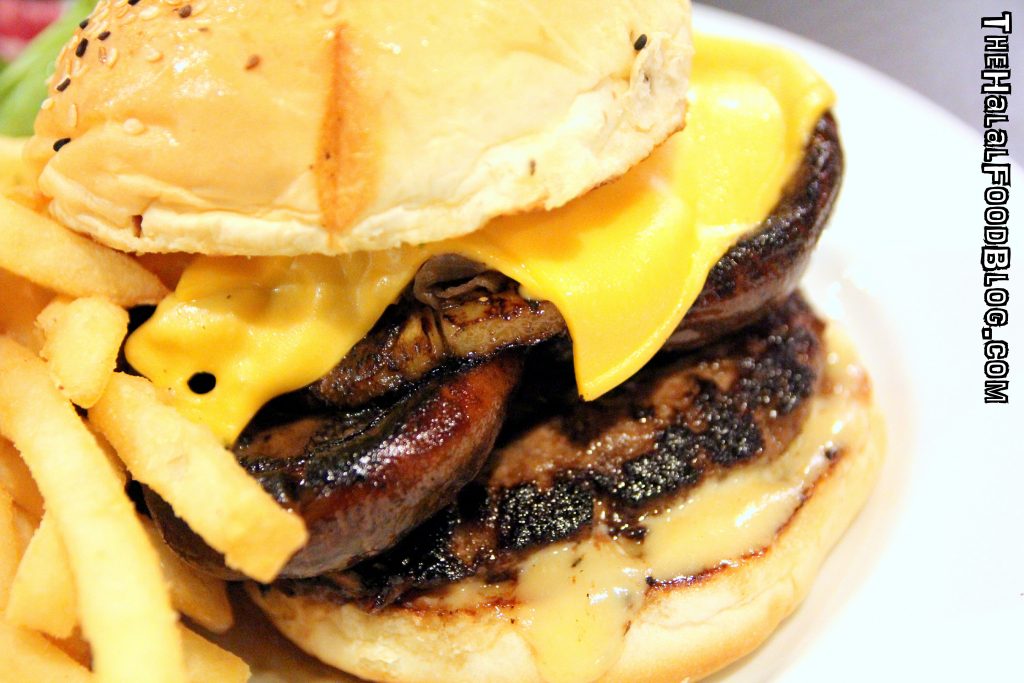 Remember that whole 'Build Your Own Burger' thing we mentioned? Well, this is it!
My Darling Wife decided to think outside of the (burger)box and created this from scratch. As always, (life and) creating burgers is a series of choices. First, you choose either a classic Sesame Bun or an alternative Honey Oat Bun and then you choose you patty – either Beef, Chicken (fried crispy or grilled tender) or Lamb.
And then comes the hard easy part – choose from 14 Add-Ons including options like Turkey Bacon, Portobello/Sauteed Shitake Mushrooms, Grilled Bananas (!) or Pineapple and even a fried egg if that's what you fancy. Oh, and we almost forgot to mention that you also have to choose your sauce(s) of which they have 15 different choices including Peanut Butter and Nutella (we shit you not!).
She went with a Beef burger topped with Portobello mushrooms and a couple of cheeses. The result was actually really tasty! I can't recall if she named it or not but I think I'll call it… The Q.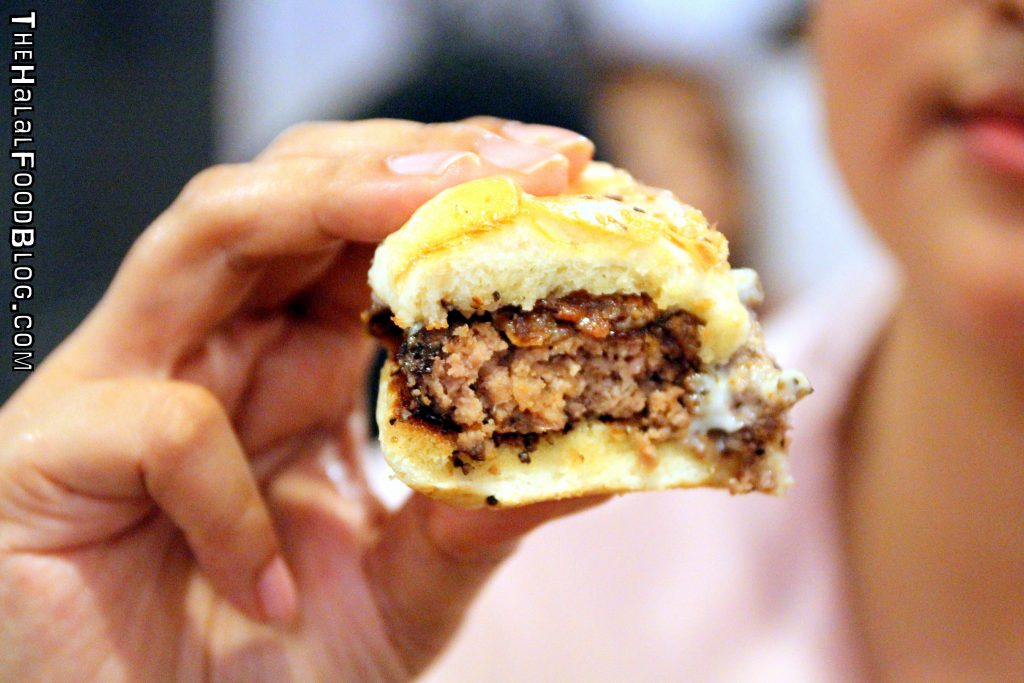 But I do want to give a special shout-out to the amazing Beef patties they have at FatPapas. Having a great patty is pretty much the basic foundation of having a great burger and they've really done it here!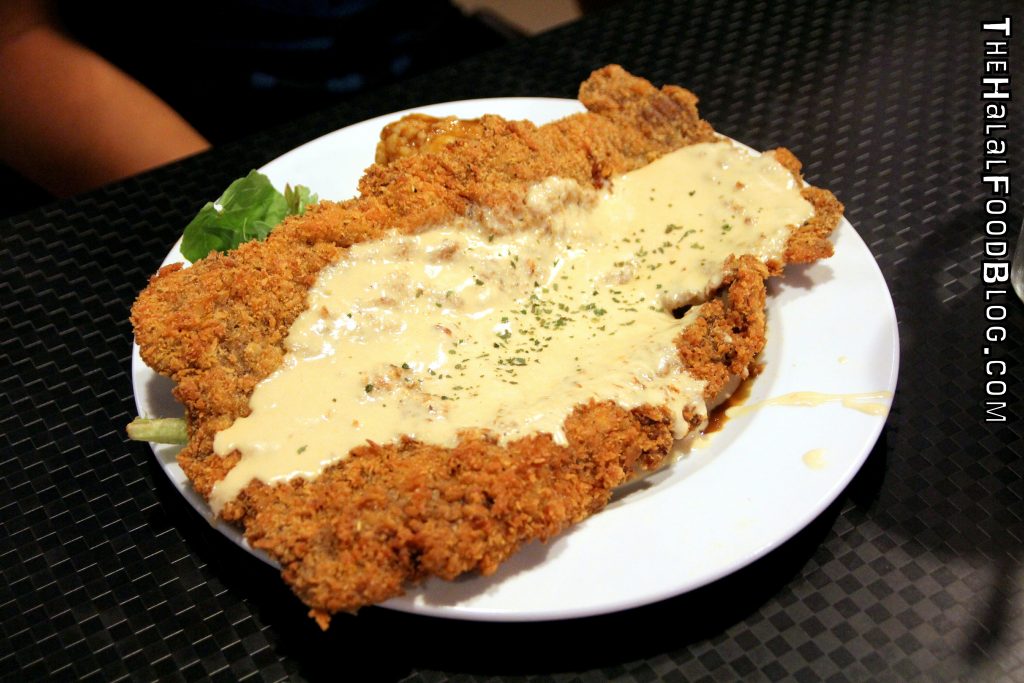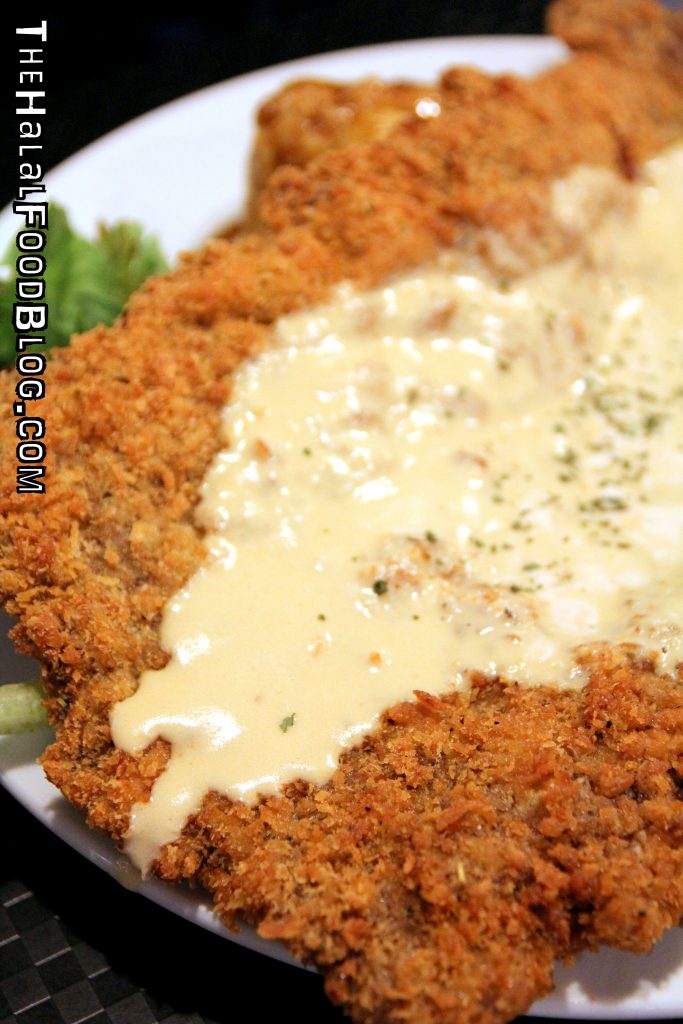 If you're not feeling like a burger for some reason, then fret not – FatPapas has more than enough choices when it comes to non-burger main dishes! Approximately 10 to be exact! (That's like the magic number eh)
Arguably one of the most popular is the Country Fried Steak!
Let me tell y'all – thanks to watching too much Food Network, I am absolutely obsessed with 2 specific dishes that are pretty rare when it comes to Halal versions here in SG – Chicken & Dumplings is one and the other is Country Fried Steak aka Chicken Fried Steak.
Doesn't it look like a giant Chicken Schnitzel? Well, close but no cigar my friends. Make no mistake – this is steak! Yes, a beef steak is pounded flat and then coated with seasoned batter (with a hearty chicken flavour hence the name Chicken Fried Steak). Give that the some deep fried goodness treatment and the result is a crisp and definitely very filling serving completed with a creamy cheese Bechamel sauce.
PRO TIP – you can also order this dish in the form of a burger!! Yes, the Country Fried Sheikh Burger is supposed to be a secret menu item but I think it's become so popular that it's not so secret anymore lah eh LOL. But it is a force to be reckoned with for sure!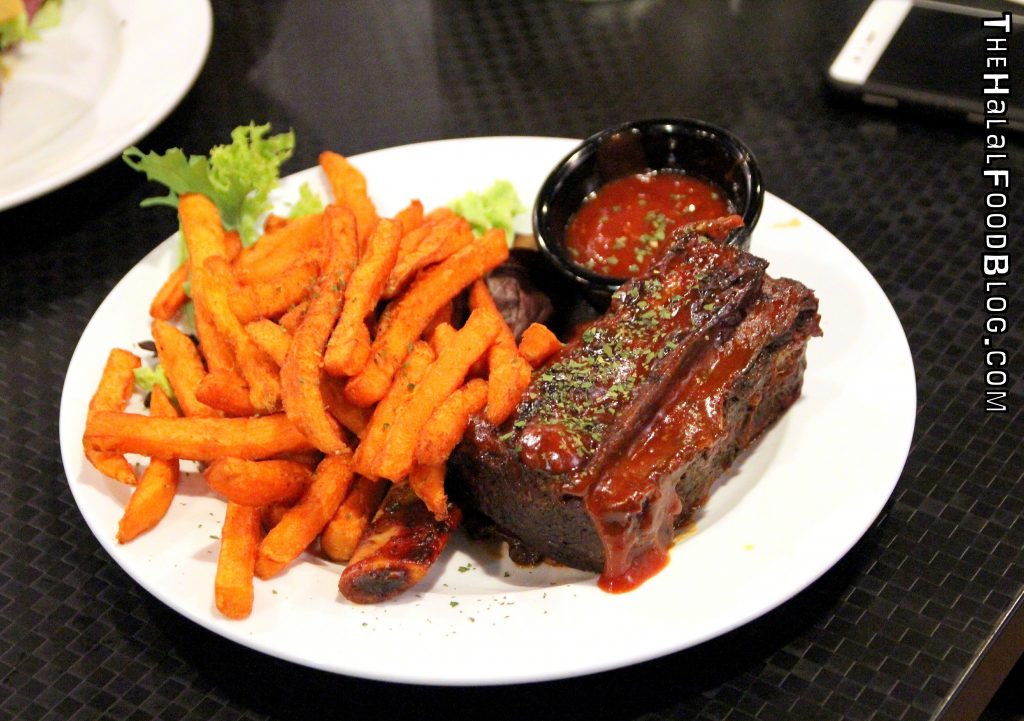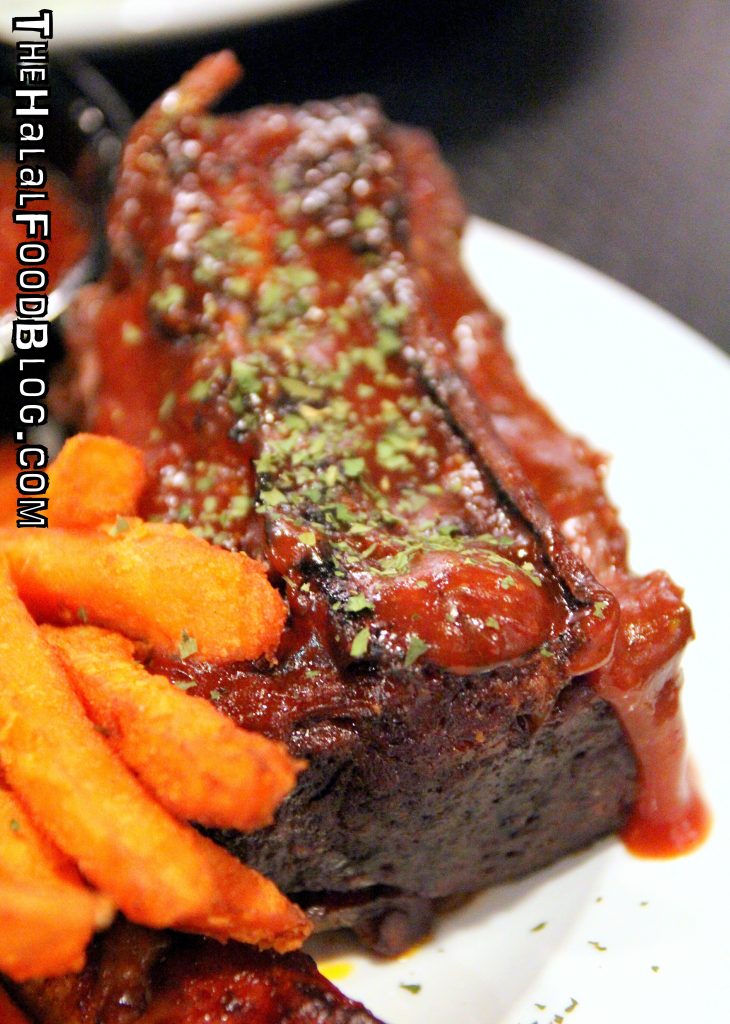 Wah the BBQ Beef Ribs at FatPapas is actually really good! Super tender (fall off the bone tender) and super tasty with that great BBQ flavour we all love with our Beef Ribs. Served with Sweet Potato Fries for a change.
It's a wonder why people don't talk about this dish more. If you're a ribs lover, this is the one for you!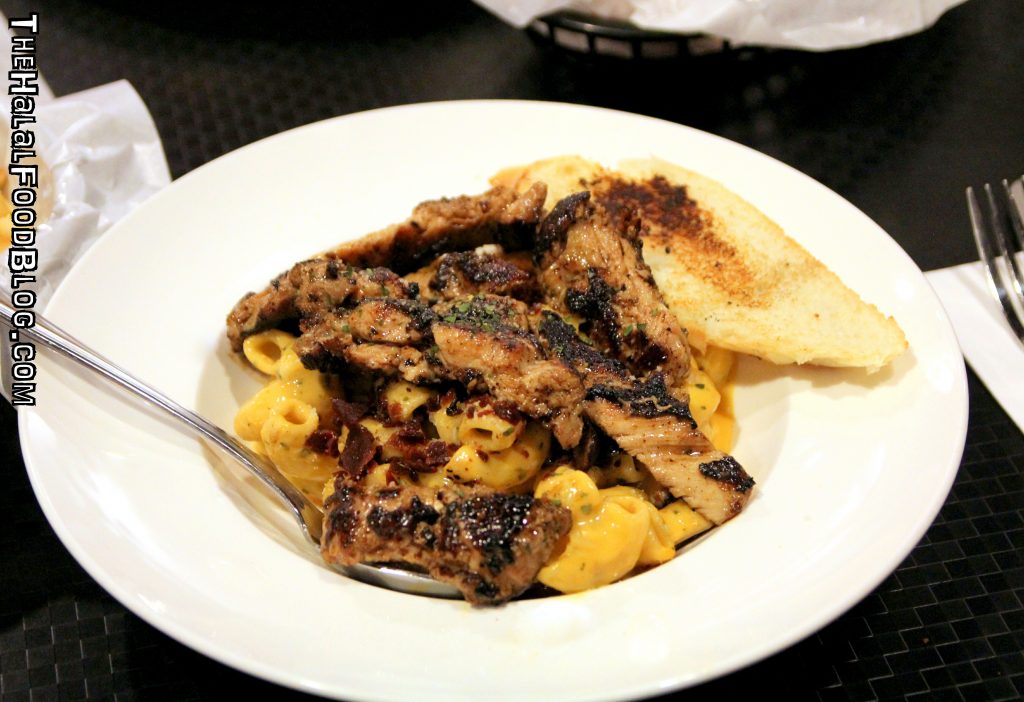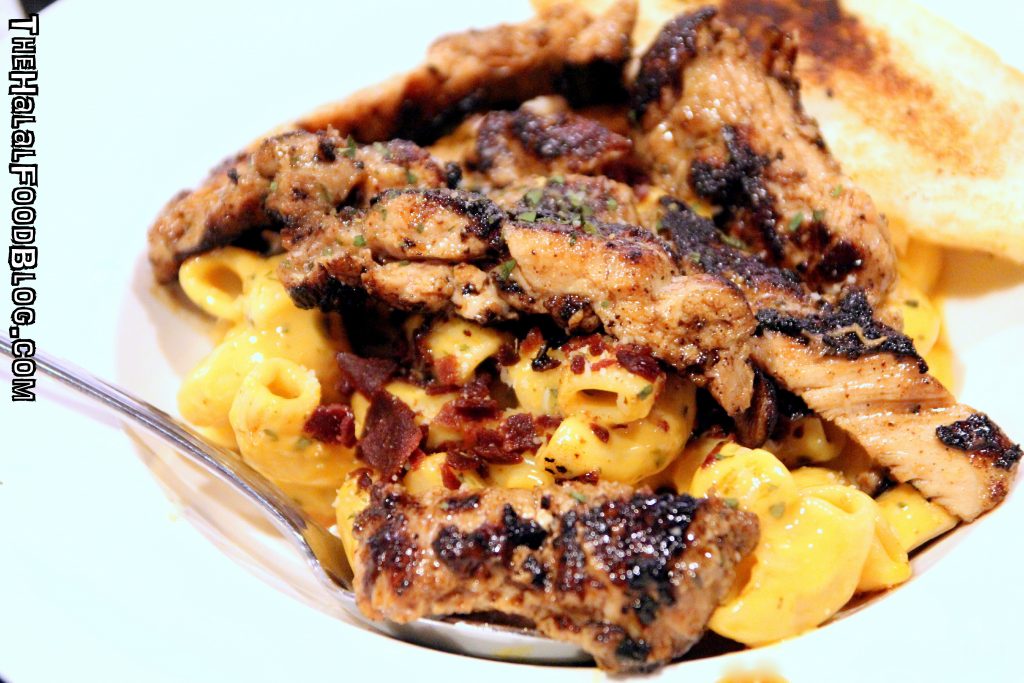 I reckon that of all the dishes we tried that evening, this one might unfortunately be the biggest miss of the night. The Chicken Mac & Cheese.
I guess we were expecting it to be a bit lot more cheesy most of all. Like macam not cheesy enough like that. I mean, it wasn't bad or anything like that lah. Just not quite up to what we expected. Oh well.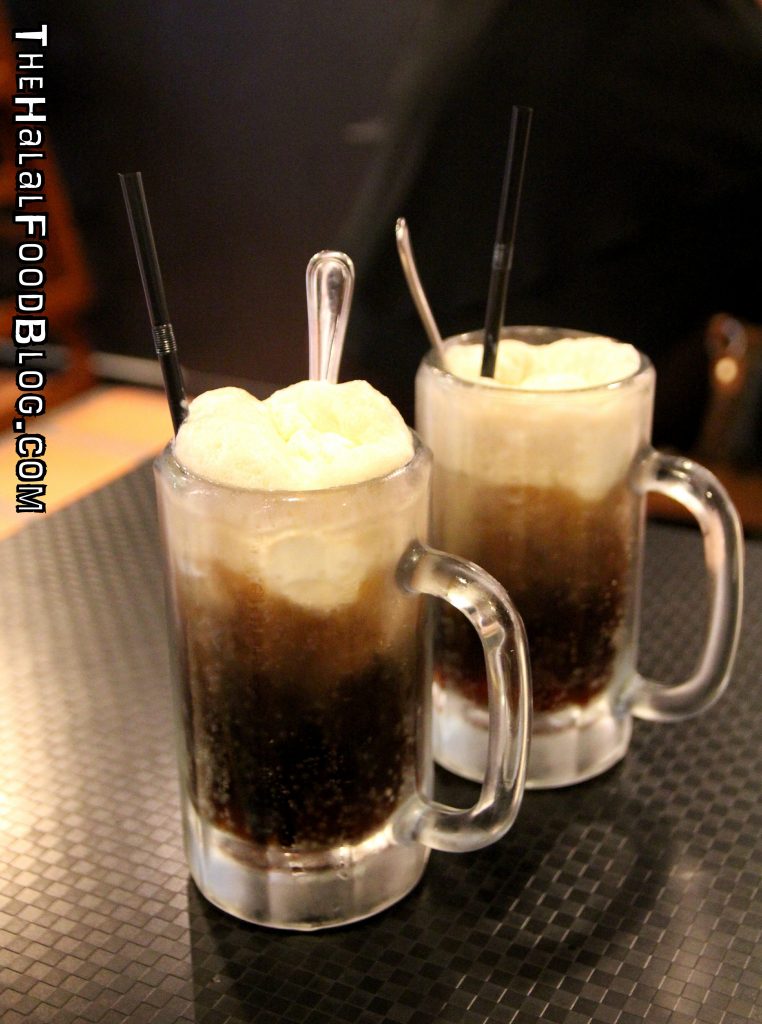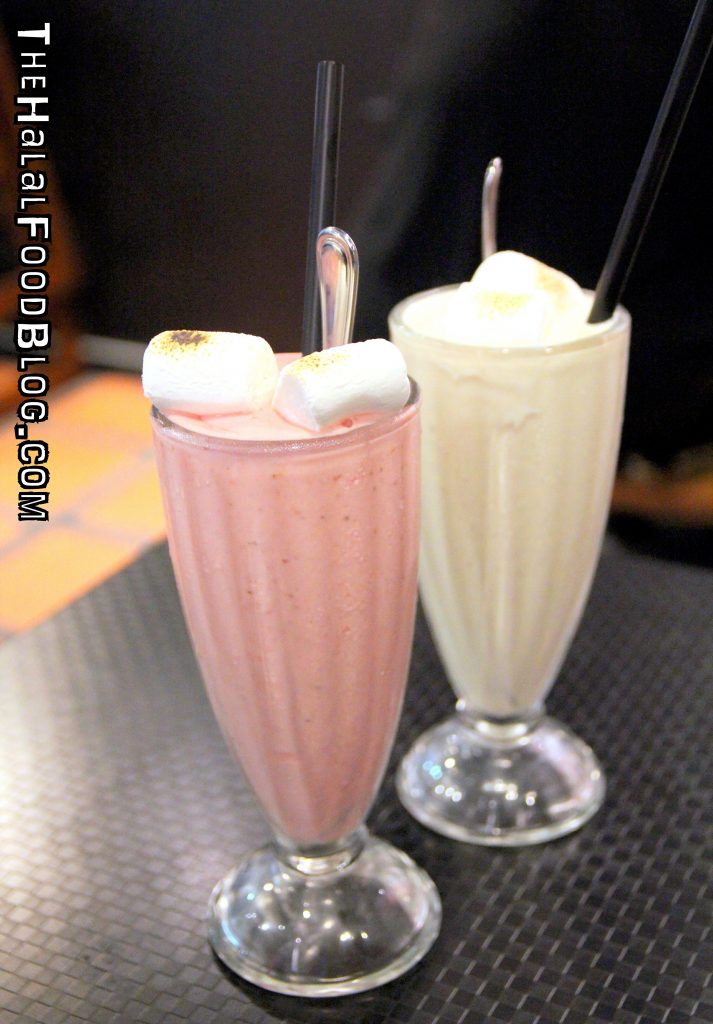 And how about some refreshing beverages to wash down all that food eh eh eh 😛
Why have just a regular soda when you can have a FLOAT! And why have a Coke or Sprite Float when you can have a ROOT BEER FLOAT! And served in a chilled frosty mug no less! Okay lah I'm just teasing you – order whatever you wanna drink okay. No pressure LOL
But what you should really consider are the TEN DOLLAR MILKSHAKES!
These are aptly priced at… $10. Like duh.
Check out flavours like Chocolate, Strawberry, Vanilla, Coconut, Mango and Gula Melaka. And like most things, it's always better to level-up and you can do that with Peanut Butter, Nutella, Crushed Oreo, Banana and/or Caramel to your milkshake. Okay lah, so that'll make your Ten Dollar Milkshake not exactly a Ten Dollar Milkshake. But it's so worth it.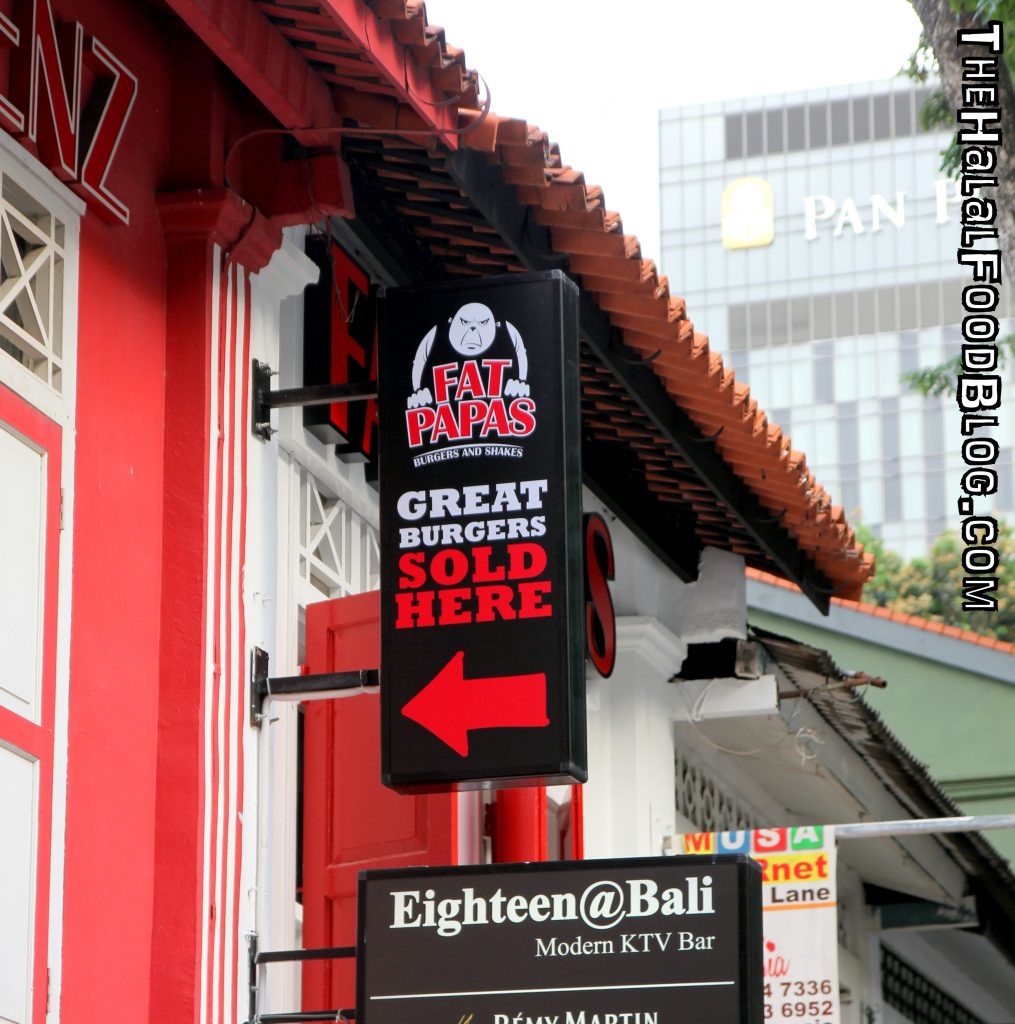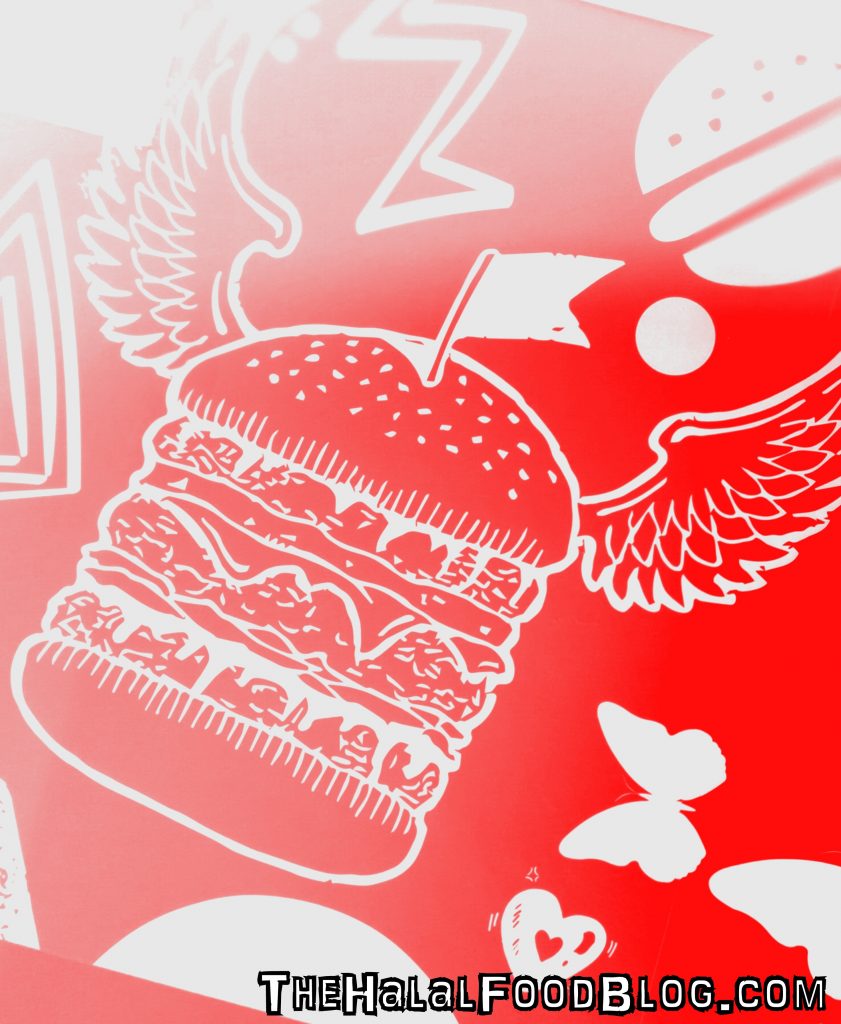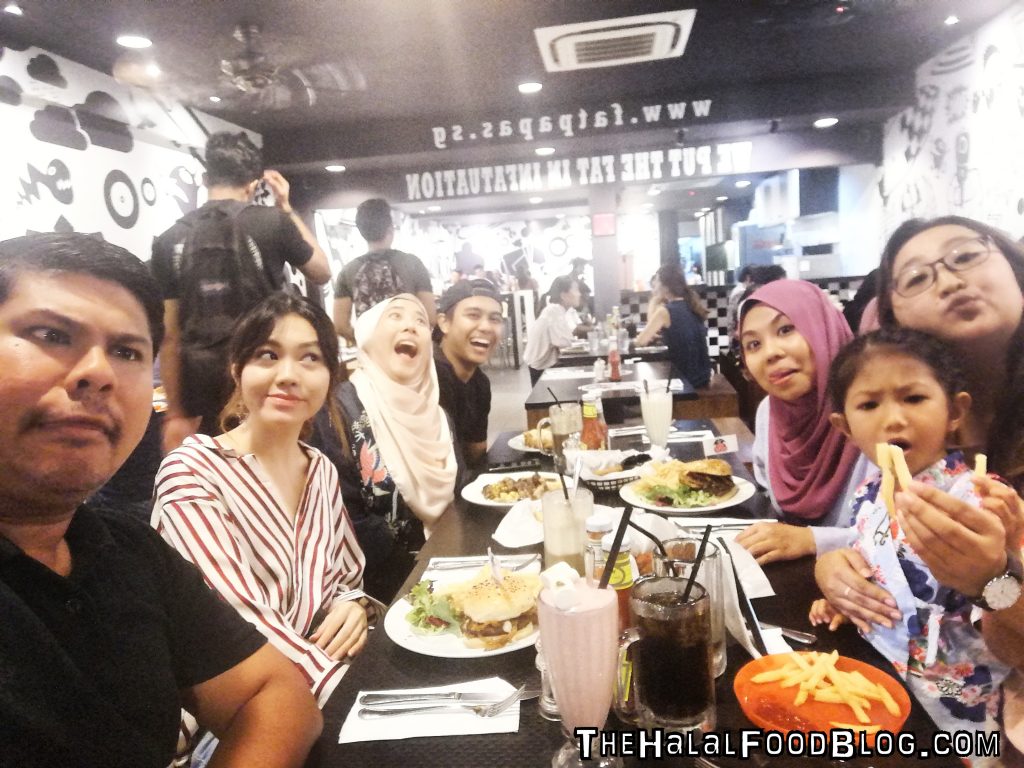 (Yes, my daughter is raging because her french fry collapsed LOL)
Wah! That was quite a first visit to FatPapas! It definitely left us wanting more I can tell you that much. We haven't even scratched the surface when it comes to the menu and there are so many dishes we wanna try when we next visit (Oh yeah, I'm looking at YOU, Salted Egg Crab Pasta) and definitely more of their great burgers!
Don't forget that FatPapas now has 2 outlets – flagship at Bali Lane and 2nd outlet at Joo Chiat.
(and we heard a 3rd one coming soon in the… North? West? South? ahem ahem LOL let's wait for the official announcement :P)
FatPapas has a really chillax vibe that lets you loosen up and just enjoy a great meal with friends and family. Be goofy, be derpy, be happy and most of all – BE HUNGRY!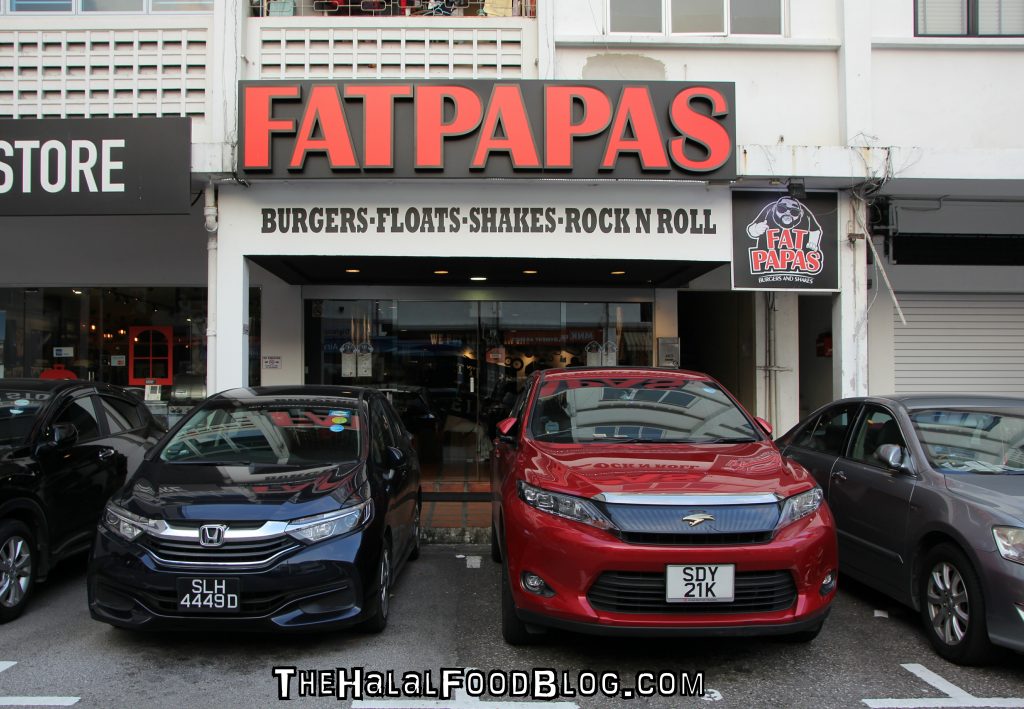 FATPAPAS
465 Joo Chiat Rd S 427677
Tel: +65 6346 6081
Operating Hours:
Mondays to Thursdays – 5.00pm til Midnight
Fridays til Sundays – 12.00pm to Midnight
17 Bali Lane
Tel: +65 6291 8028
Operating Hours: 12pm til 11.00pm Daily
www.fatpapas.sg
Facebook: www.facebook.com/fatpapassg
Instagram: www.instagram.com/fatpapas
All information (including prices, availability of item on menu and Halal status of establishment) are accurate at the time of posting. All photos used in this site are property of The Halal Food Blog unless stated otherwise.