So a reader of ours, Mohamed, dropped us a comment on one of our previous posts and tells us "Hey, you've gotta check out the Pasembur at Bedok Mall!" and this was appealing to us for 2 reasons;
We missed out on the chance to try Pasembur when we were in Penang recently (yeah we heard about the Dancing Pasembur Mamak at Gurney Drive)
Bedok Mall just happens to be a stone's throw from work which means time to head out for lunch with some friends from work!!
And so we arrived at the recently opened Encik Tan which has a few outlets (we've dined at the Kallang Wave outlet before) and it seemed like this Pasembur stall within the Encik Tan was something unique to the Bedok Mall outlet.
So what exactly is Pasembur??
Well, maybe a little more on that later. In the meantime, this is what we had!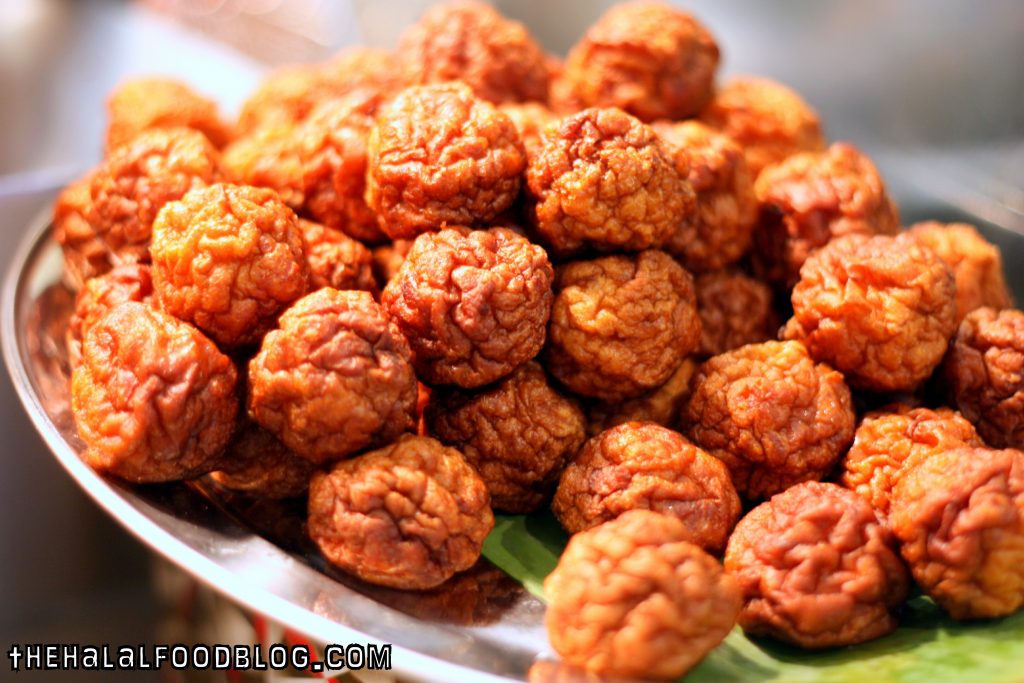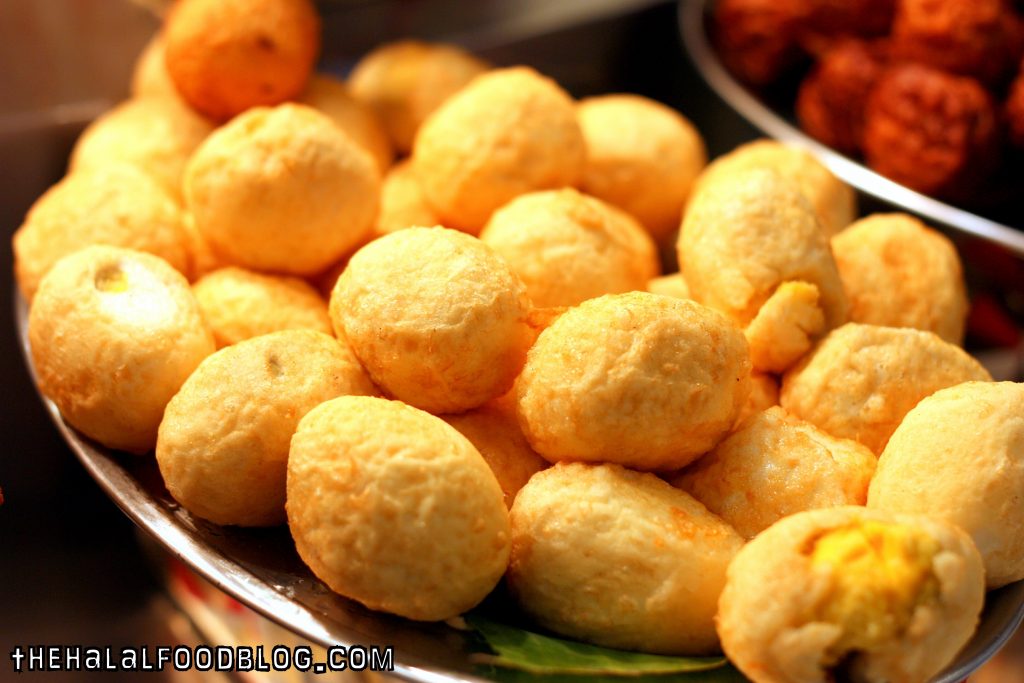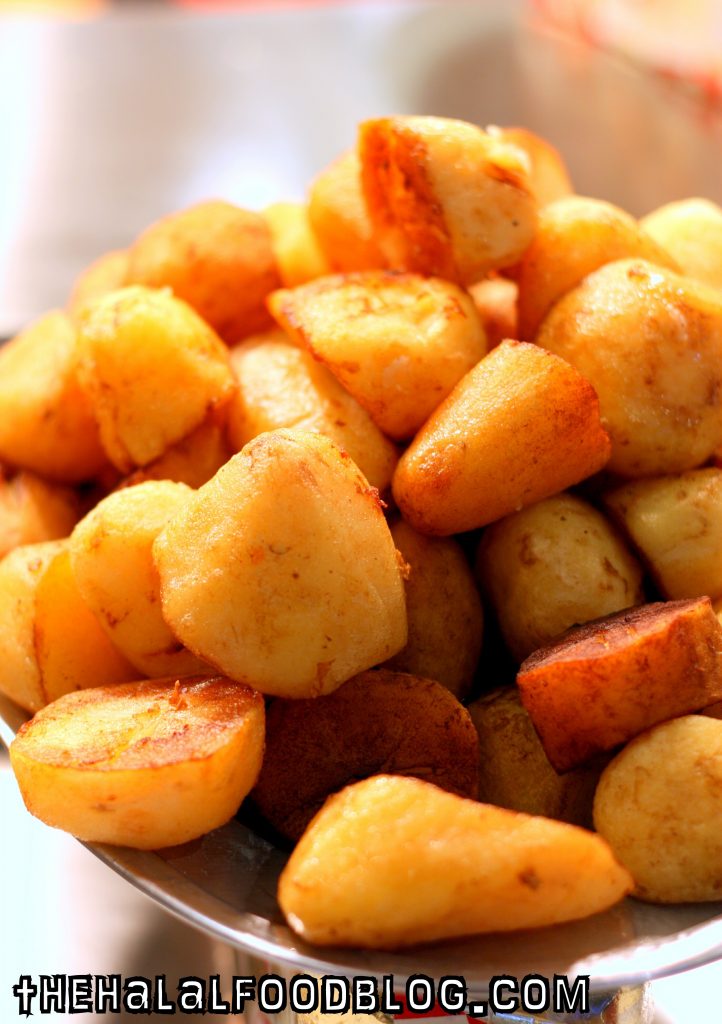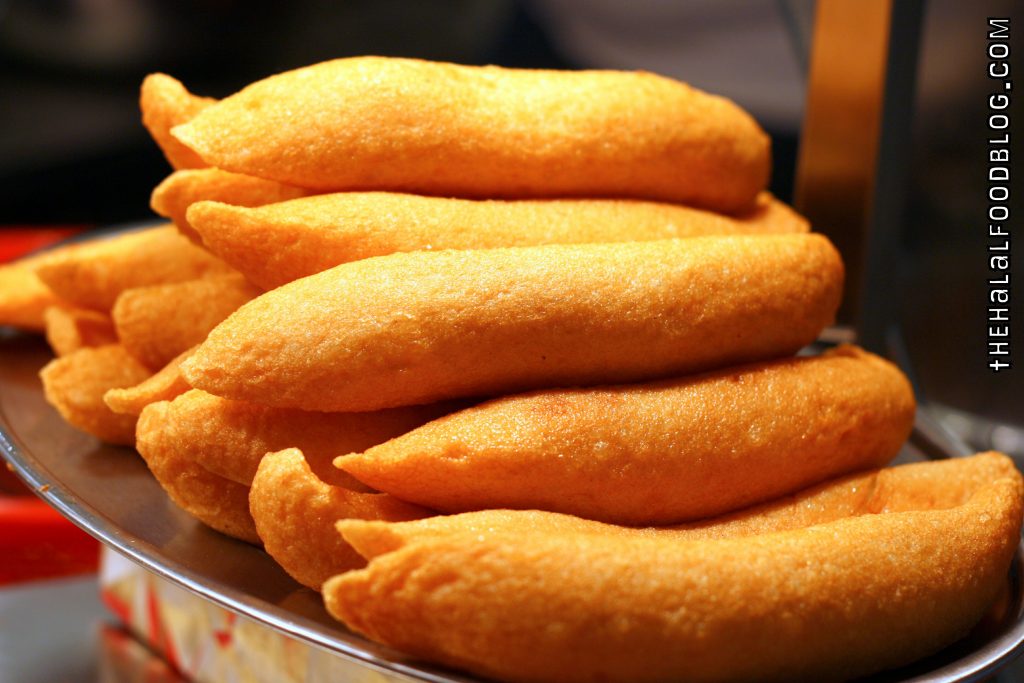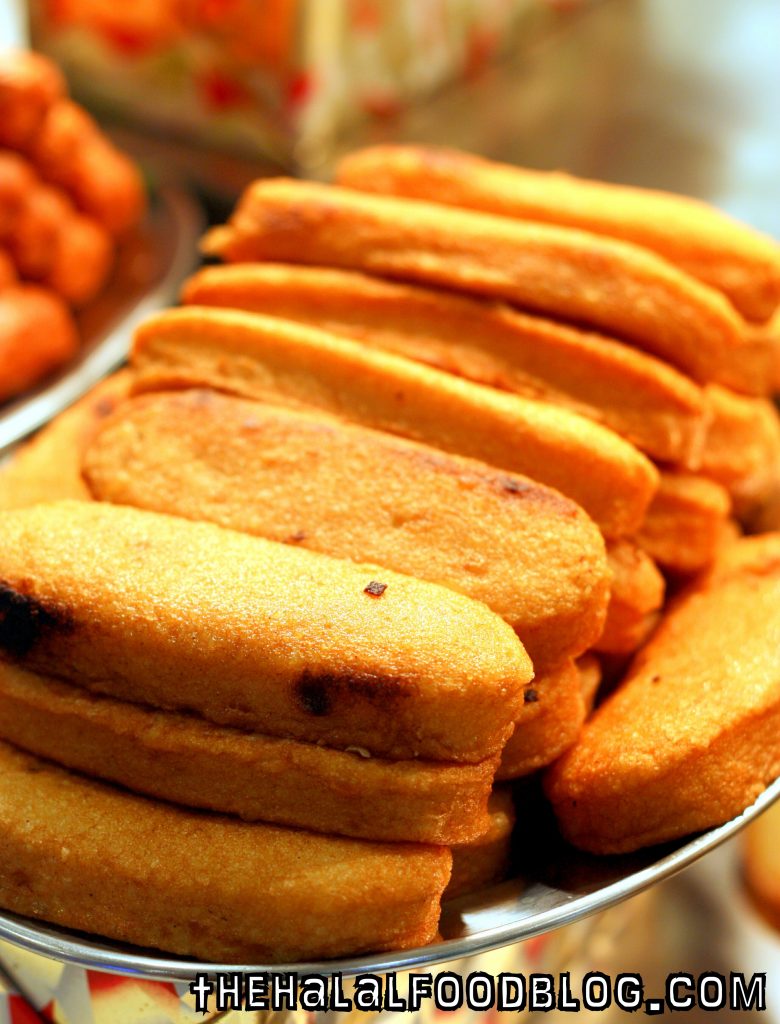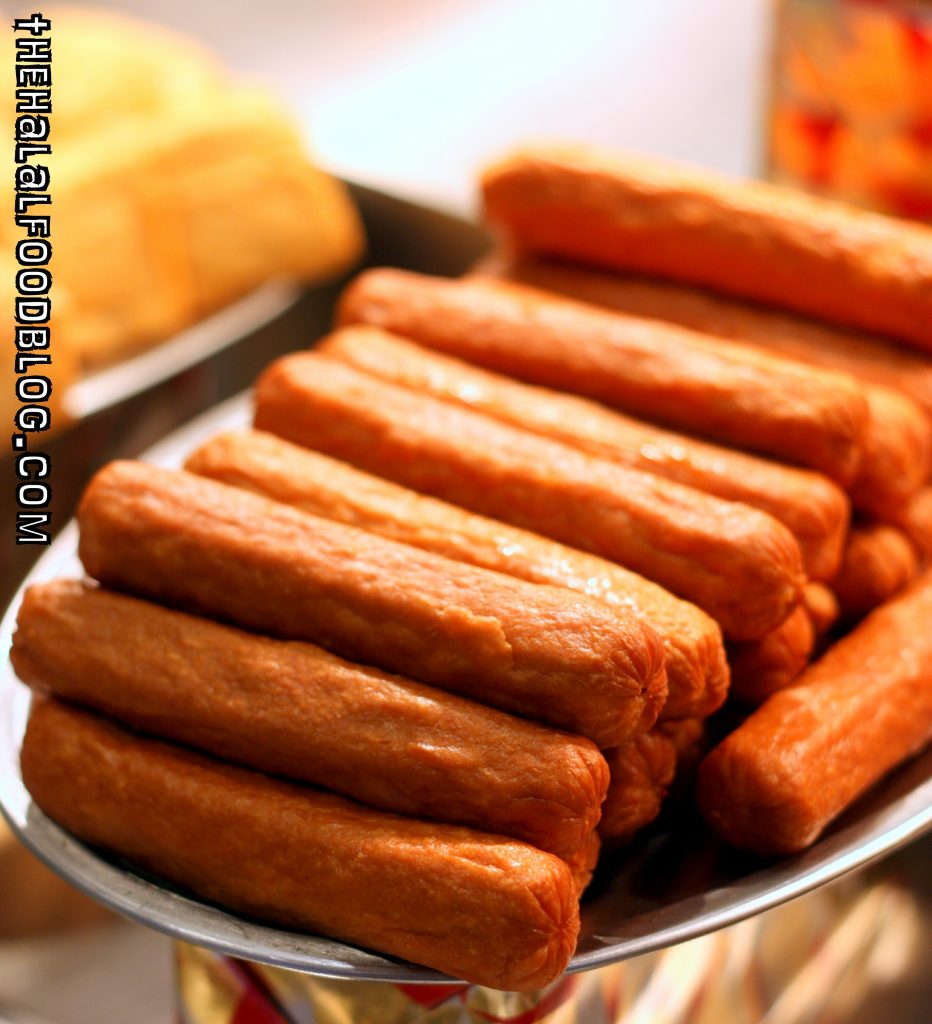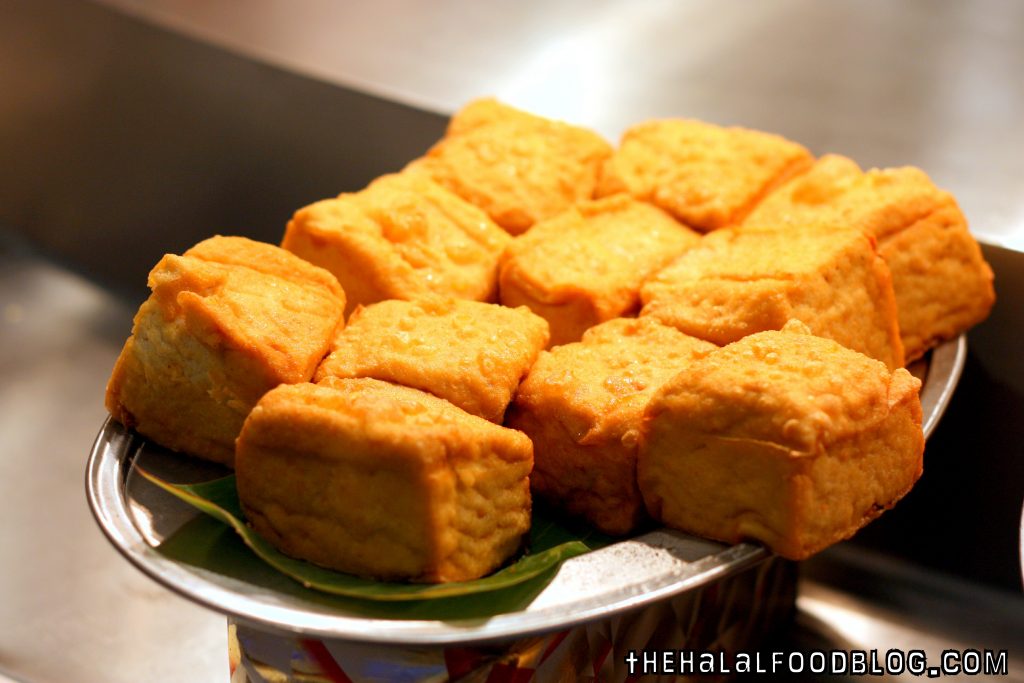 Errrr that's literally it. You get to choose from 8 items namely Chicken Meat Balls, Eggs, Potatoes, 2 types of Fishcakes, Ngoh Hiang, Chicken Sausage and Tofu. Choose a few or choose them all – the choice is yours!
They also add some shredded cucumber and turnip as garnishes on top of whatever items you've selected.
Still not sure what Pasembur is?
Oh yeah. Pasembur is basically a lot like Indian Rojak aka Rojak Mamak.
LOL in fact, we'd go and say it's pretty much the exact same thing in most respects.
PS that's Adi striking a pose up there LOL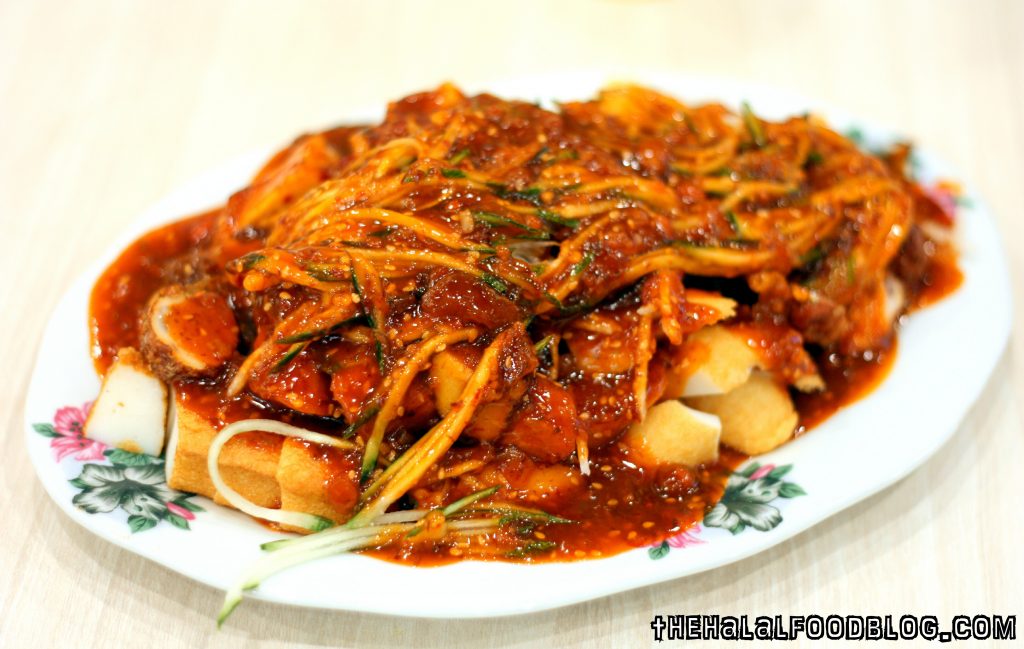 So we took literally 1 piece of each of the 8 items available to choose from (plus 1 extra potato so that makes it 9 pieces in total) and it came up to about $12.00 total. That's an average of about $1.00-$1.50 for each piece.
I guess it's not that bad but I have to bemoan the lack of choice when it comes to the items on display. I'm not sure if that was the full battle order when we visited but having passed by a few times before trying, yeah it seems like that's pretty much it.
Maybe if they had more stuff then it would seem a bit more worth it. We've read about stuff like fritters and some seafood or something like that which were all missing from this line-up.
We guess the main difference between Pasembur and Indian Rojak would be the gravy.
The kuah for the Pasembur seems to be a bit more fluid compared to Indian Rojak which is normally a thicker consistency and great for dipping.
I guess it's a good thing then that they generously pour the gravy over the dish for good measure.
The gravy itself is actually pretty tasty with a few sweet touches here and there.
Adam's Verdict:
Pasembur 3/5
Hamidah's Verdict:
Pasembur 4/5
Overall, I'd say that if I would much rather prefer to have Pasembur in Penang for the simple reason that the lack of items for selection kinda make it like half-way there version of the real thing. As tasty as it may be, I guess if I wanna eat Pasembur in Singapore, I might as well go get some Indian Rojak y'know what I mean?
Not sure if the other Encik Tan outlets have Pasembur but we reckon probably not all.
Will update if we happen to check out the other outlets!!
***UPDATE***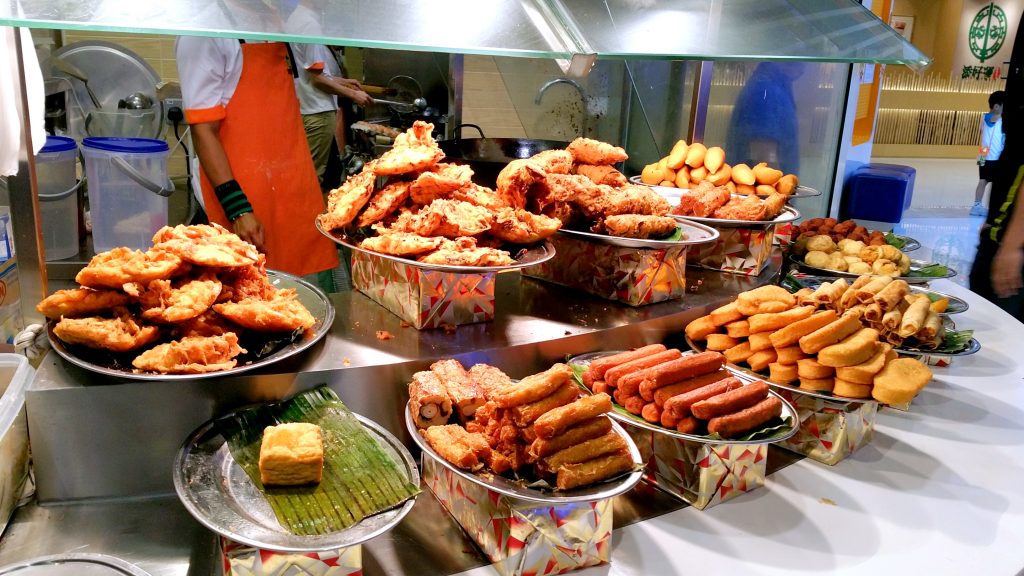 So we passed by again another day during the evening and guess what – there's like so many more items!!
Okay lah not THAT many but we do see some more dough-y stuff and even some popiah! Looks like there's quite a few choices after all!!
Bedok Mall
311 New Upper Changi Road
B1-41/42
www.enciktan.com.sg
Operating Hours:
10.00am til 9.00pm

All information (including prices, availability of item on menu and Halal status of establishment) are accurate at the time of posting. All photos used in this site are property of The Halal Food Blog unless stated otherwise.