I remember the first time we came across Encik Tan was at Kallang Wave Mall. We were walking around looking for something to eat (it was a relatively new mall at the time) and we came across Encik Tan. At first we didn't notice it but then the Halal logo came into view.
It was a really good meal too! But it was not an official review because we were too hungry LOL
In fact, the only time we have posted about Encik Tan was out visit to their outlet at Bedok Mall to try their Pasembur after it was recommended by one of our readers.
Well, Encik Tan has opened its latest outlet at Bugis.
And the best part is – you can enjoy all your Encik Tan any time because it's open 24HRS A DAY!
We always enjoy their noodles and stuff like the Fried Carrot Cake but we'll save that for another post. This time, we decided to try some new stuff on the menu including some Western fare as well!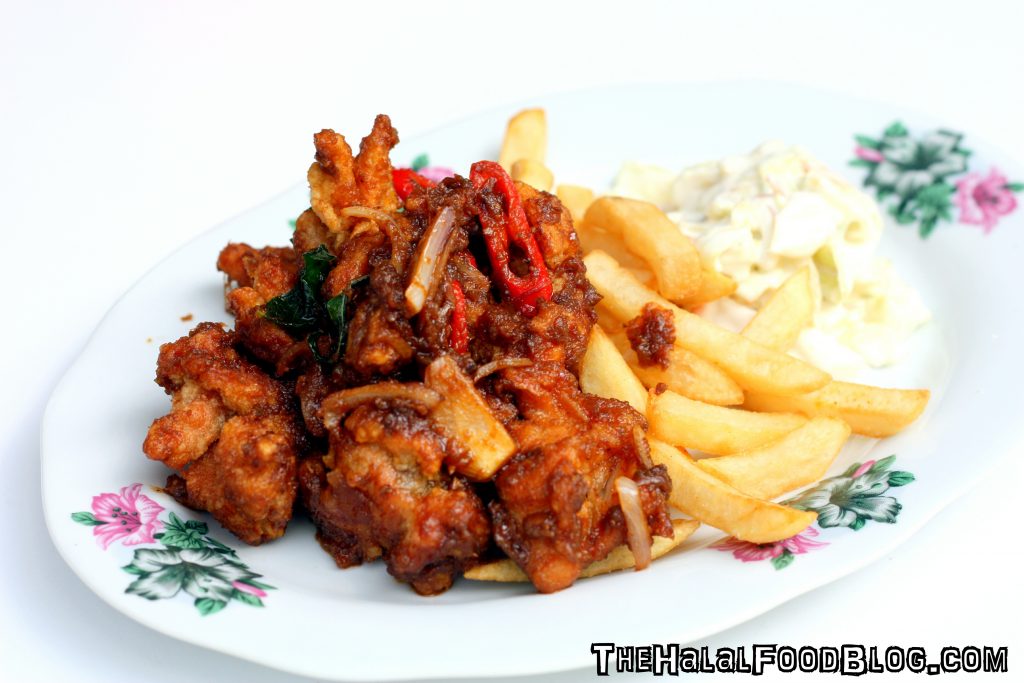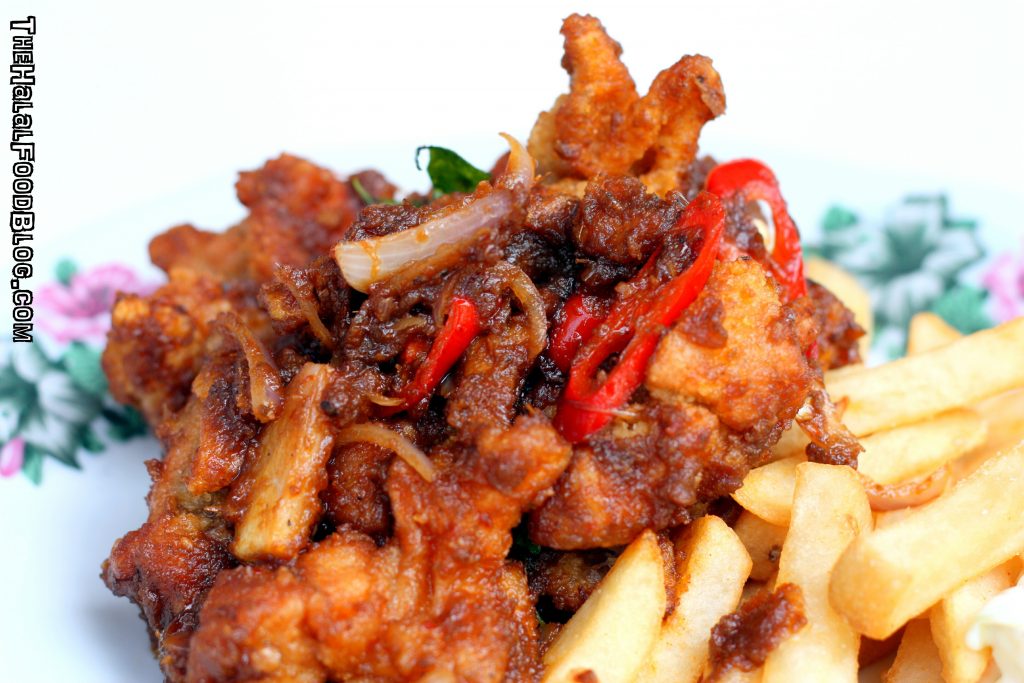 Here is one that is not only new on the menu at Encik Tan but also exclusive only to the Encik Tan at Bugis for the time being. A dish that is sure to appeal to fans of spicy sambal!
So chicken thigh pieces are seasoned and then battered before getting that good ol' deep fryer treatment til it has a nice crisp exterior but that chicken thigh still remains tender and juicy on the inside. And as if that is not appealing enough, they mix in some sambal that was specially prepared by their master chef!
It's not exactly the ultimate spicy-spicy but it does have that great chili kick. The one that leaves you craving for more with each bite. You know what I mean right 😛
It's got added flavour thanks to some onions and special spices in there so you should definitely try it. Enjoyed with some fries on the side and also some creamy coleslaw to take the edge of the chili if you don't want so much heat.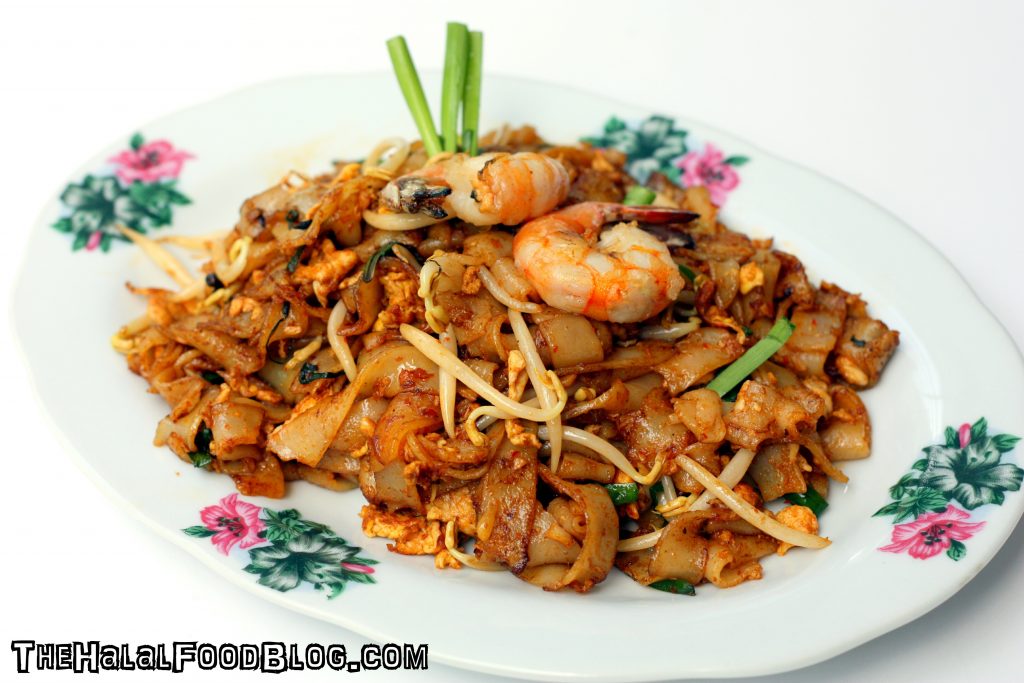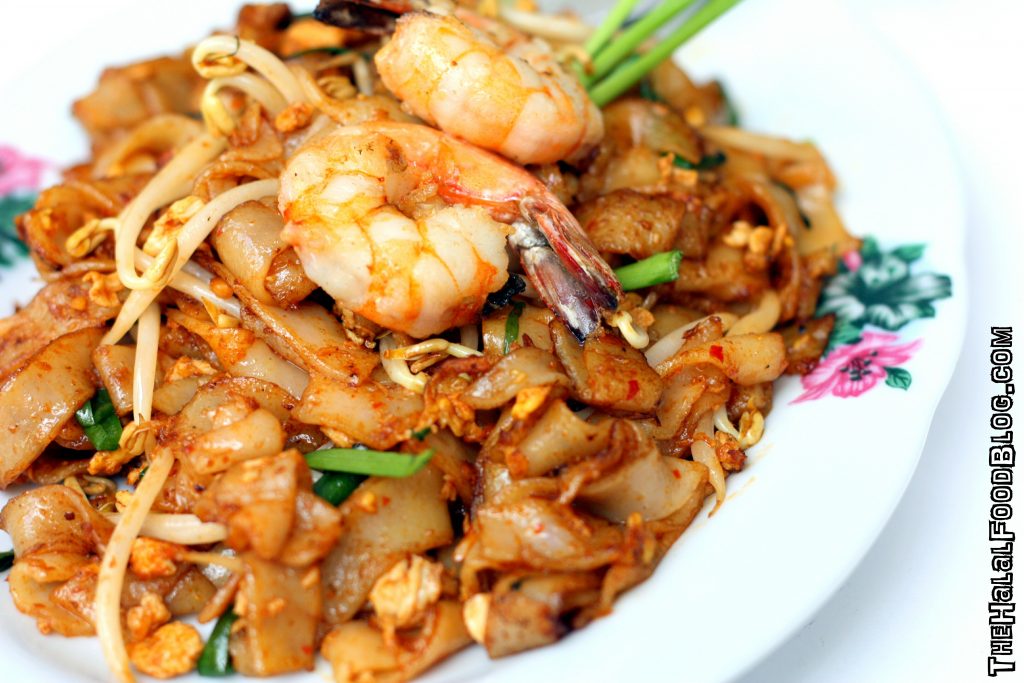 One of the most popular dishes from Penang (they have so many!) is available at Encik Tan in the form of their Penang Fried Kway Teow.
You get a really great and distinct 'wok hei' flavour here! The kway teow is fried to order so you get a nice piping hot serving every time which is the best way to enjoy this dish. I personally prefer mine a bit more 'wet' but I guess this is about average and a lot of people do prefer it this way.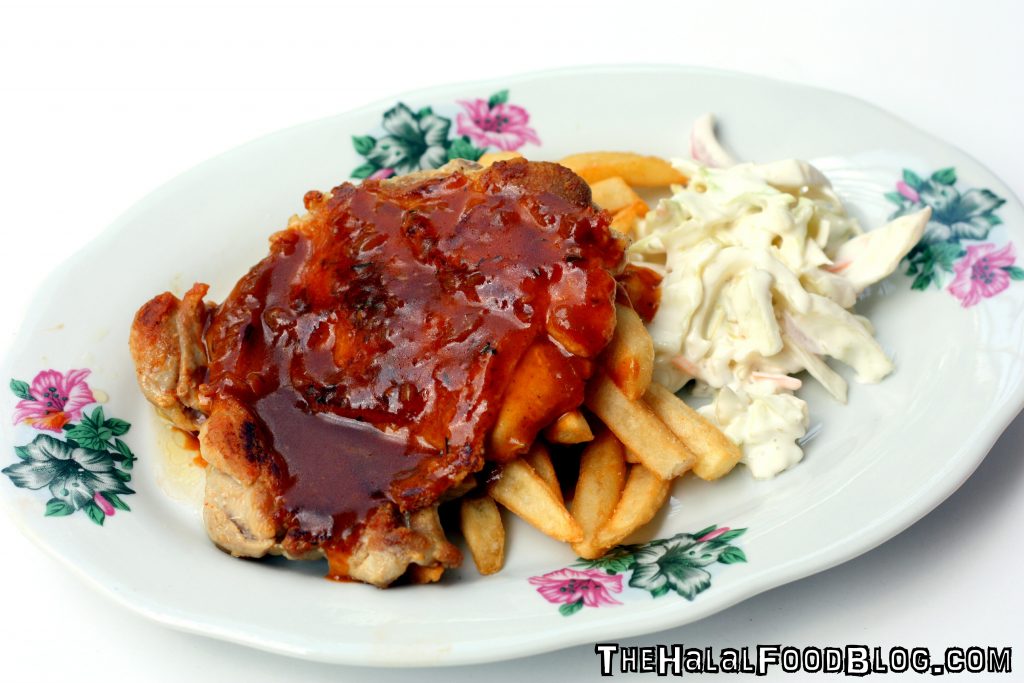 So here are some of the Western dishes you can expect to enjoy when you drop by the Encik Tan outlet at Bugis+ and who knows you might see them at the other outlets in future if they are popular!
The first one we tried was the Chicken Chop which has a very generous-sized chicken thigh fillet that has been grilled and served with some fries and coleslaw. The brown gravy that is poured over the Chicken Chop was tasty but we did give our honest feedback that maybe an option for a Black Pepper sauce might also prove to be a popular choice!
The Fish N Chips was another dish we tried and is definitely a dish we are all familiar with and is a good option especially for the kids!
A Dory fillet is breaded and fried to golden perfection for the version at Encik Tan and served with fries and coleslaw.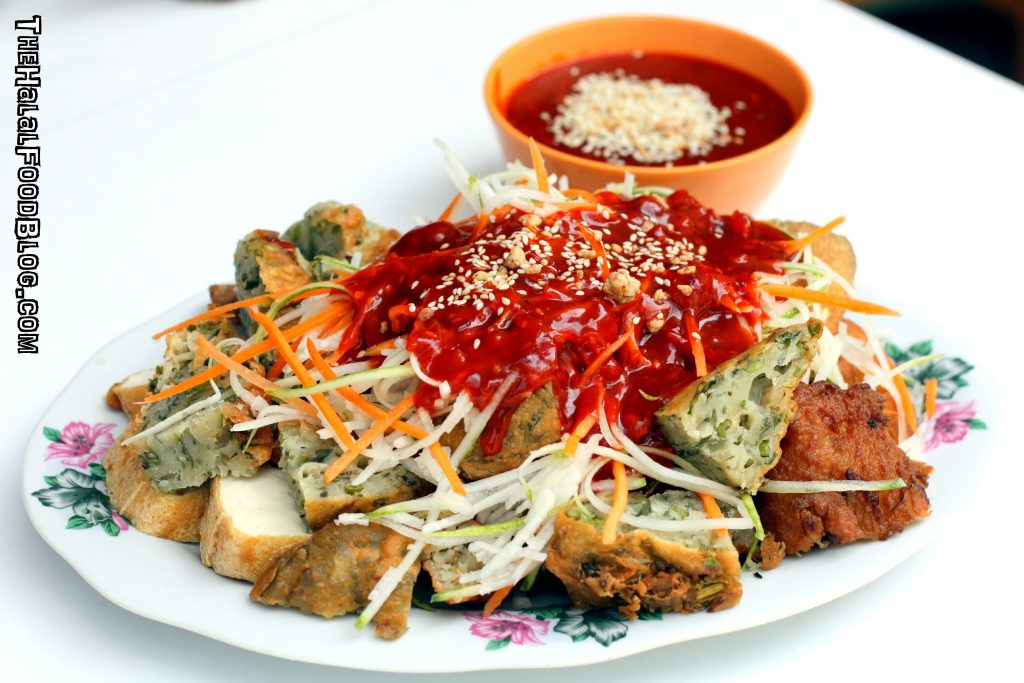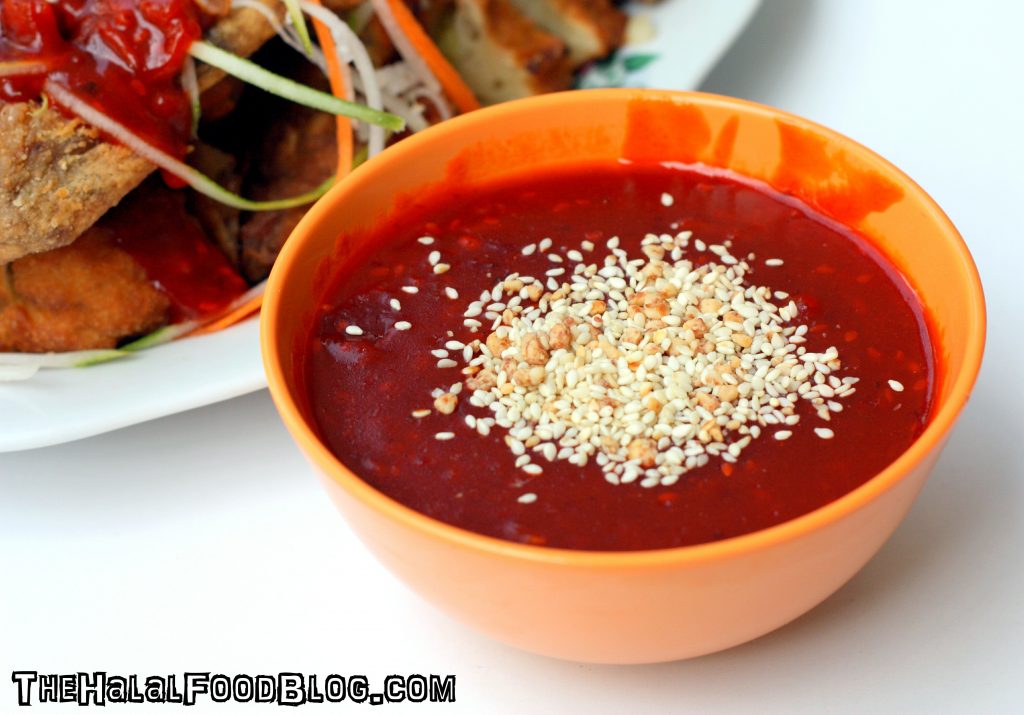 We enjoyed our first try of the Encik Tan Pasembur so we decided to have another serving and this time instead of having the gravy poured out all over the whole dish like the last time, we had only a bit poured over and the rest in a bowl on the side for dipping.
So some of you might be asking "What exactly is Pasembur?".
Well, think of it as the Penang version of Indian Rojak but the gravy is a little different. Tasty. But different.
Anyways, you can always read up on our original post dedicated specially just for Encik Tan's Pasembur.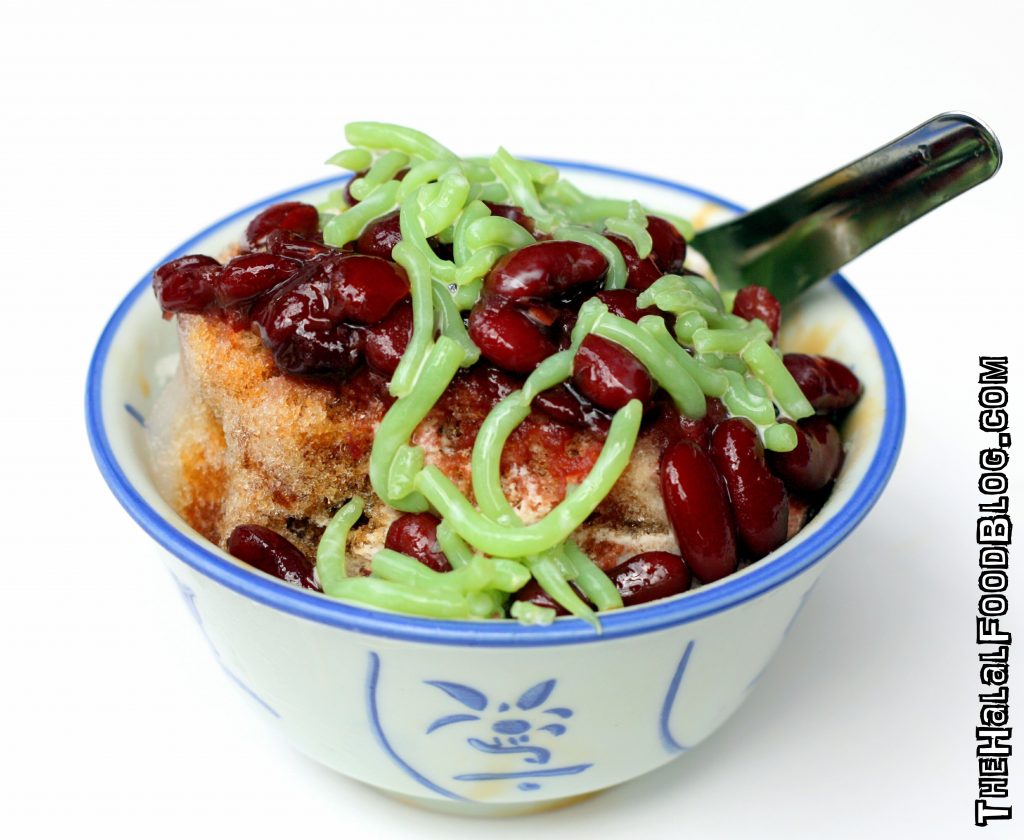 And last but most certainly not least is a super popular dessert – Cendol!
The version at Encik Tan is not bad actually! And at $2 a serving – it's a steal!
A very generous serving of sweet red beans along with the Cendol served on a bed of shaved ice and gula melaka.
So good on a hot day! In fact, good on any day if you ask me LOL
So if you are out and about and are looking to enjoy your Encik Tan favourites be it in the daytime, nighttime or even supper time – the Encik Tan at Bugis+ is open 24hrs so you can enjoy it ALL DAY! Plus it's got both indoor and outdoor seating too! Confirmed plus chop the next time we watch a late night movie or finished shopping in that area, it's gonna be Encik Tan for sure!
**Please note that the Encik Tan Bugis+ outlet is currently pending Halal certification which is currently being processed by MUIS. We will update accordingly when the certificate has arrived at the store**
Bugis+
201 Victoria Street #01-02/K1
www.enciktan.com.sg
Facebook: www.facebook.com/enciktansg
Operating Hours:
Open 24hrs Daily
All information (including prices, availability of item on menu and Halal status of establishment) are accurate at the time of posting. All photos used in this site are property of The Halal Food Blog unless stated otherwise.