Jalan Kayu used to be known as the place to go to get some good prata in the past. But over the past few years, it's become known for more than just that as many more Halal dining options have sprouted up in that area. In fact you will be spoiled for choice now when you're there because (almost) everything is so tempting!
One of the most recent additions to the Jalan Kayu makan line-up is El Cubanos.
It may very well be a name that rings a few bells when you come to think of it which is no surprise. But whatever the case may be, this is definitely a place that seems like a simple place but is anything but.
So what do they sell? Cuban-style sandwiches of course!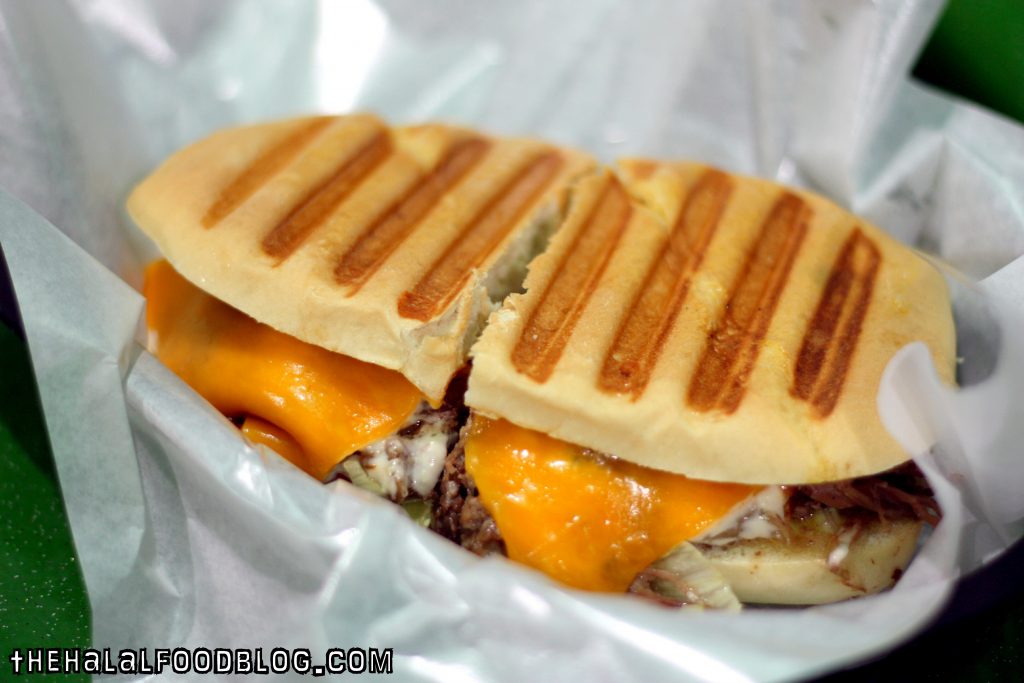 Like we said, quite a few sandwich joints for us to choose from now but El Cubanos offers something a little bit more unique. Cuban-styled sandwiches is definitely something you see every say in Singapore let alone a Halal version! And at El Cubanos they keep it simple so you can enjoy a good, tasty and hearty bite.
One of the stars of their menu is the Pulled Beef.
A whole beef brisket has been patiently slow-braised not just once but twice which is how they achieve the super tender beef which is then pulled and generously dished out.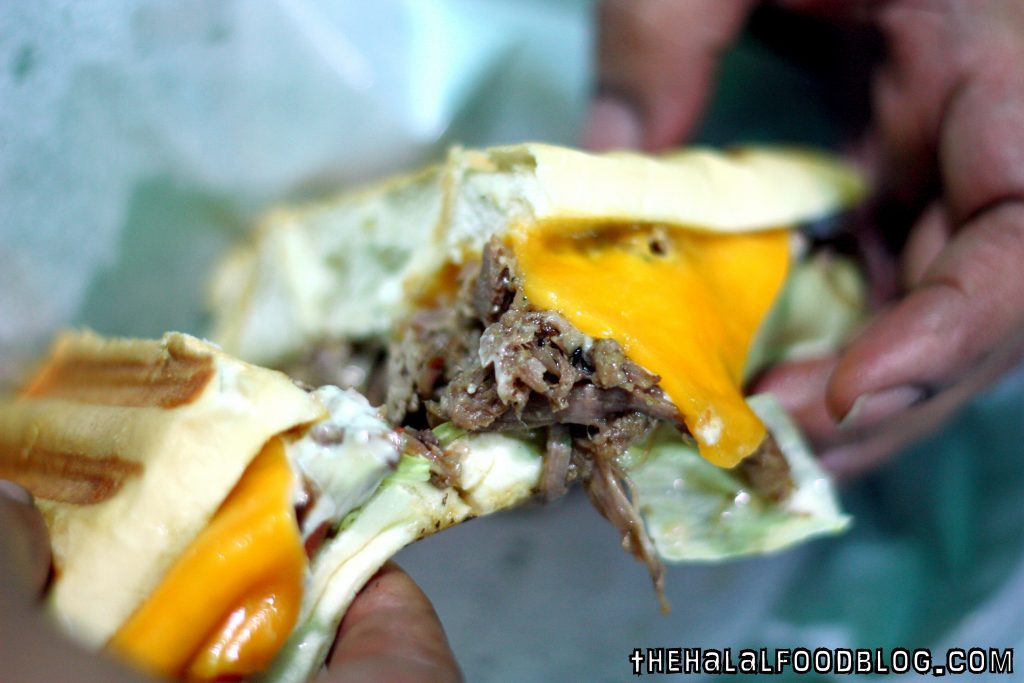 If you are a meat lover (like me), then this is a definite MUST TRY!
Braising the beef twice (for a total of almost 10 hours!!) is no easy task and you can tell that if they bother to go the distance on that one, that El Cubanos really means business!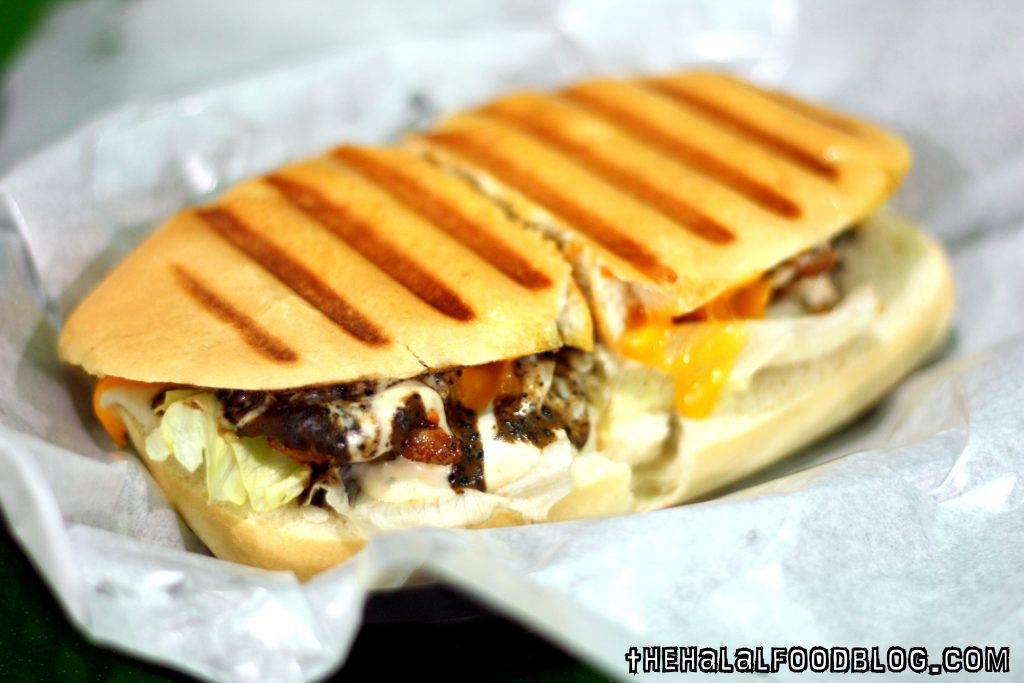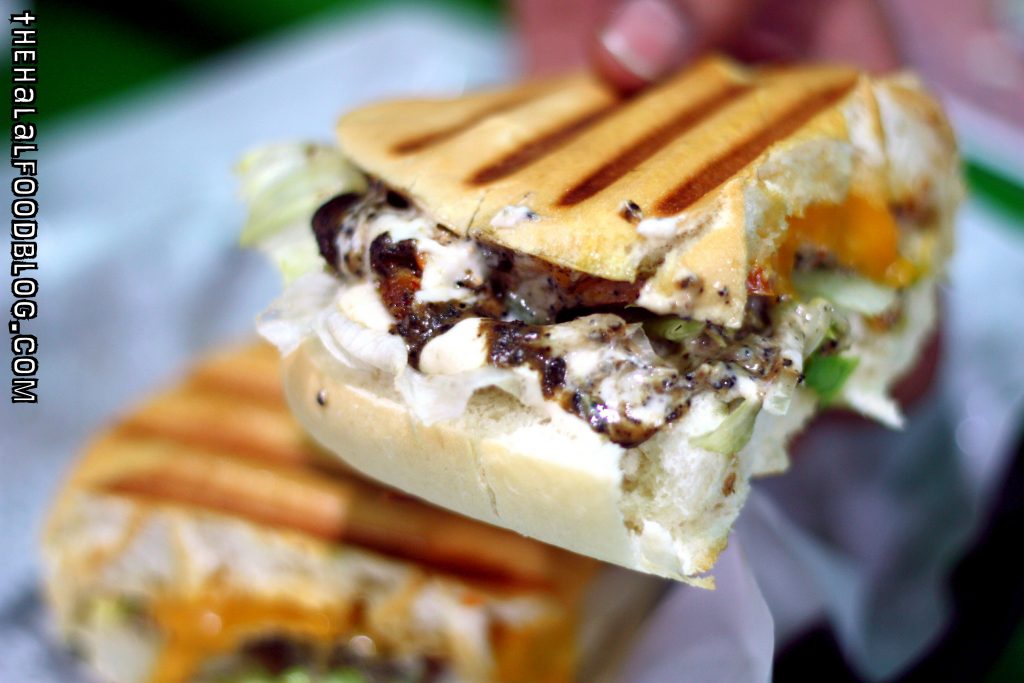 Think of this is as kinda like a Kebab-style in a sandwich-style. LOL does that make any sense?
Chicken that has been marinated and grilled just like you would a kebab is what makes this sandwich. We are talking about the whole nine yards with the spice and yoghurt marinade and seasoning and all that okay! No joke! Plus with some black pepper sauce, it's got the flavour kick many will enjoy.
And it was so tasty that it won the majority vote for favourite sandwich that night!
At El Cubanos, they keep it simple and they keep it standard so pretty much all the sandwiches on the menu come with mostly the same condiments within.
Either a special mayo relish or black pepper sauce, lettuce, tomatoes, jalapeno peppers, white onions and cheese.
What type of cheese? Good old American Cheddar Cheese!! Just look at that stretch when it's all melty!!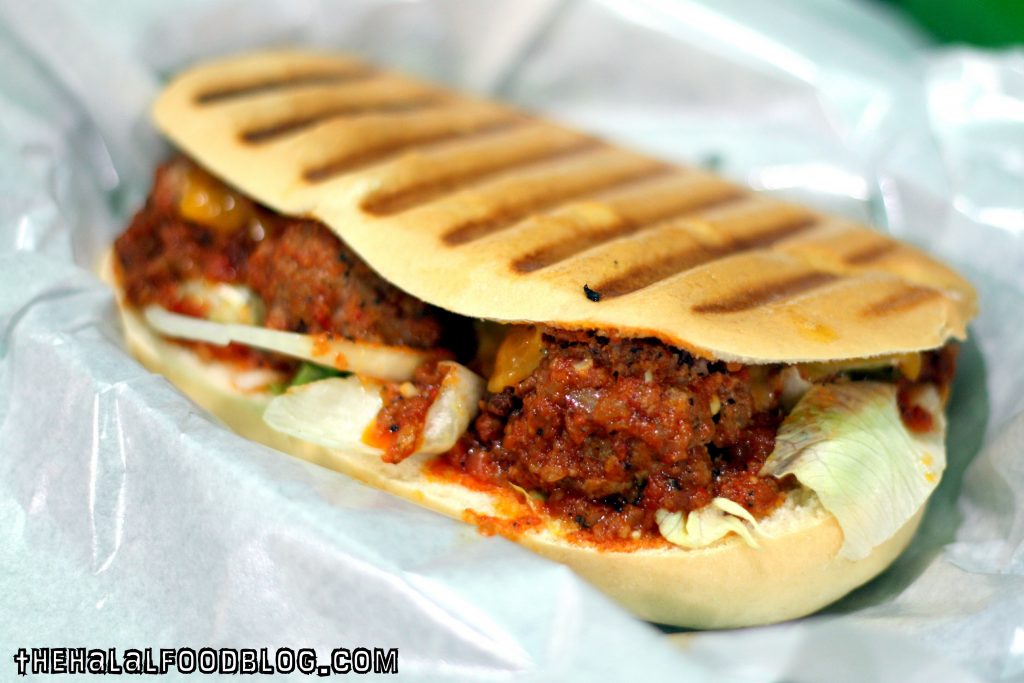 People love the idea of a nice big meatball sandwich and at El Cubanos, they do not disappoint!
The Meatballz has tender nd succulent meatballs and tasty tomato Bolognese sauce which has a slightly spicy kick!
One of the best things about this version is that it has been cooked and seasoned so well that the meatballs stand up to the challenge well enough on their own. There's no need for them to slather on too much of the Bolognese sauce which could result in a pretty messy and soggy sandwich. Well done, I say.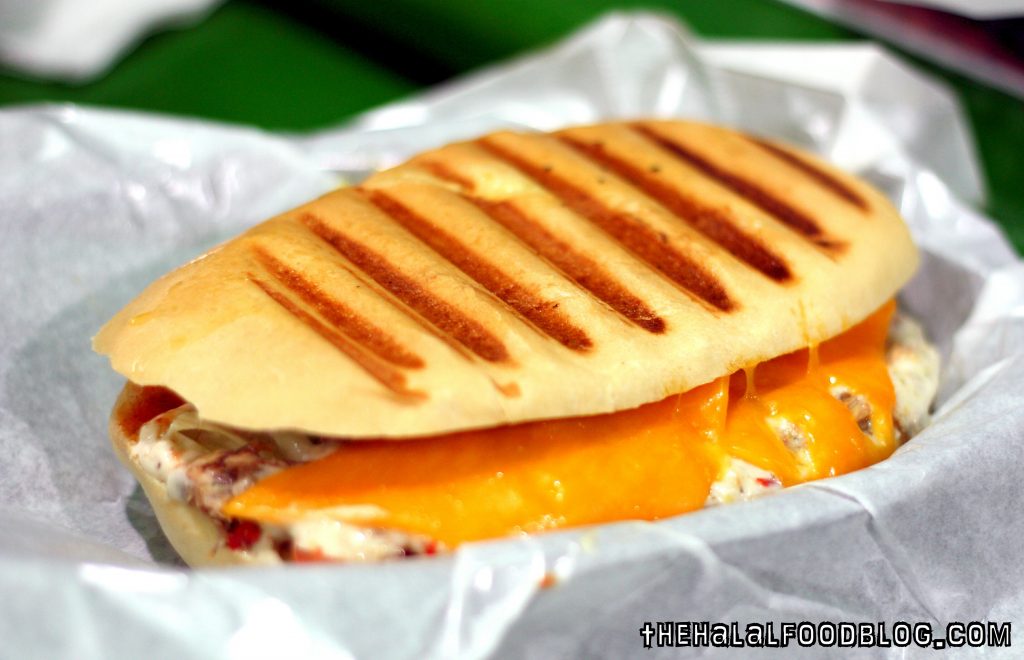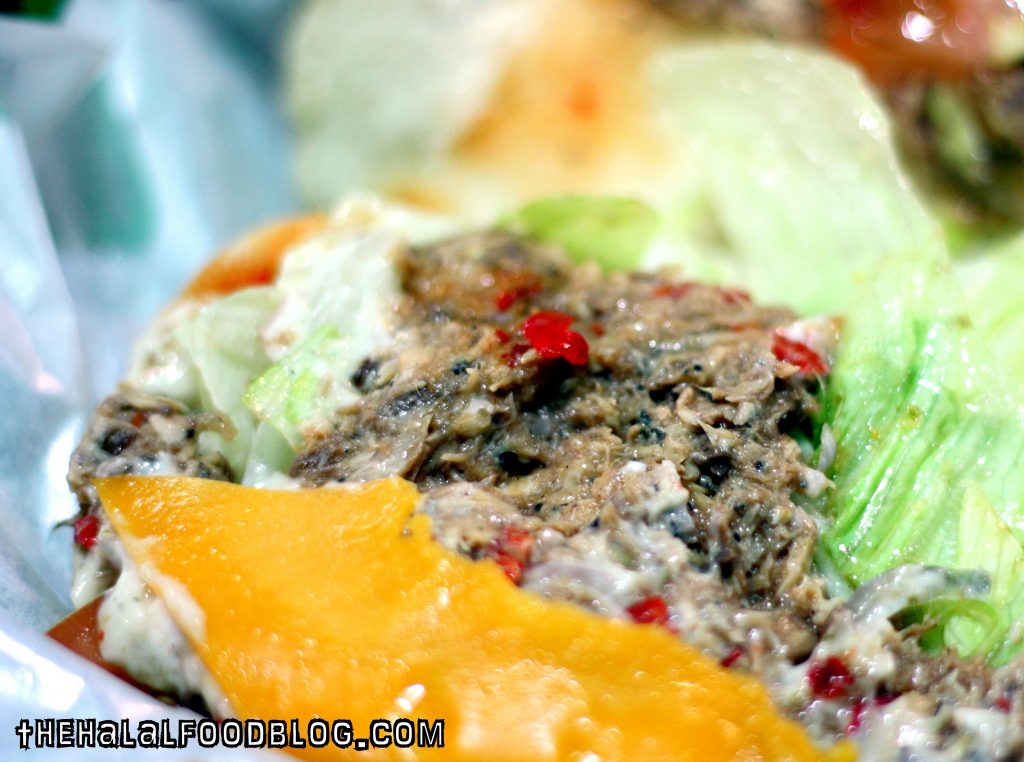 Here is a sandwich that unexpecteedly captured my heart and really gave the Pulled Beef a run for its money in books when it came to choosing my favourite sandwich of the night.
The reason? It reminded me a lot of a familiar flavour from my childhood.
Like the name says – it's old school!
Memories of family picnics at the beach a huge tub filled with sardines that have been mixed with onions, lime juice and loads of chili padi plus a big roti perancis (french loaf) to scoop it all up. How many of you know what I am talking about? Well, that's what this sandwich encapsulates.
The flavour is sooooooo nostalgic and it's really a very tasty memory LOL
Here's a tip – ask for more chili padi if you wanna go extra spicy!!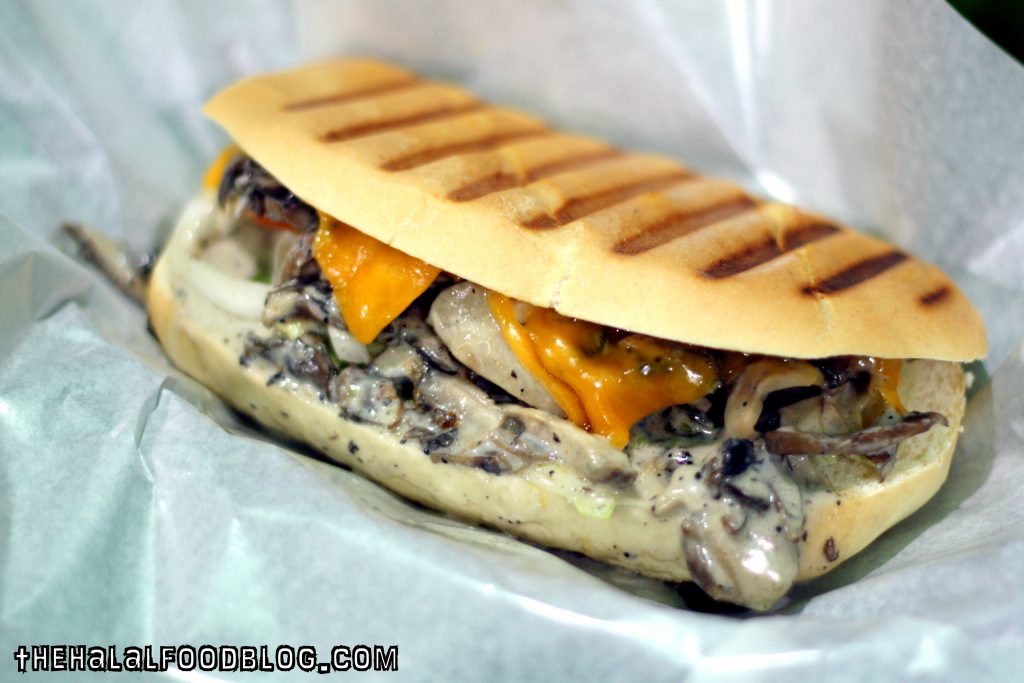 Next up we have one that is sure to appeal to many. Because its… Mushrooms! LOL
Shimeiji, Button and Shiitake Mushrooms make up this sandwich and there'll all cooked in a creamy sauce.
Best part – it's all FRESH mushrooms! None of that packed stuff so you know you're getting the quality here.
The creamy mushrooms plus that cheese? Ultimate win!
You can even choose to 'Add On' the mushrooms as an additional filling in some of the other sandwiches if you'd like.
For example, order a Pulled Beef and add some mushrooms for an extra $1 which is totally worth it!!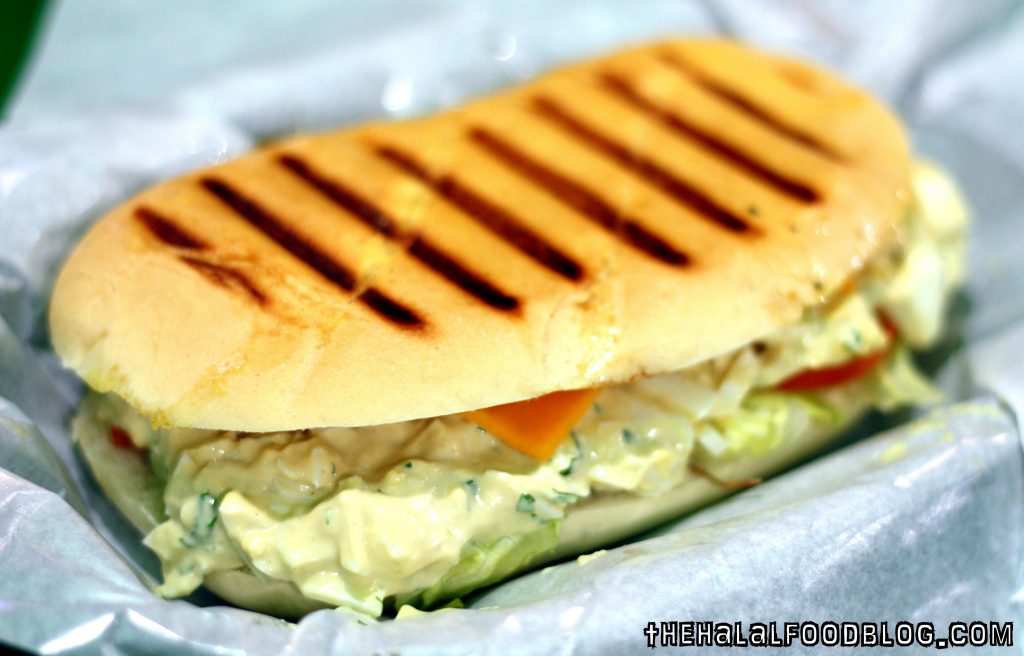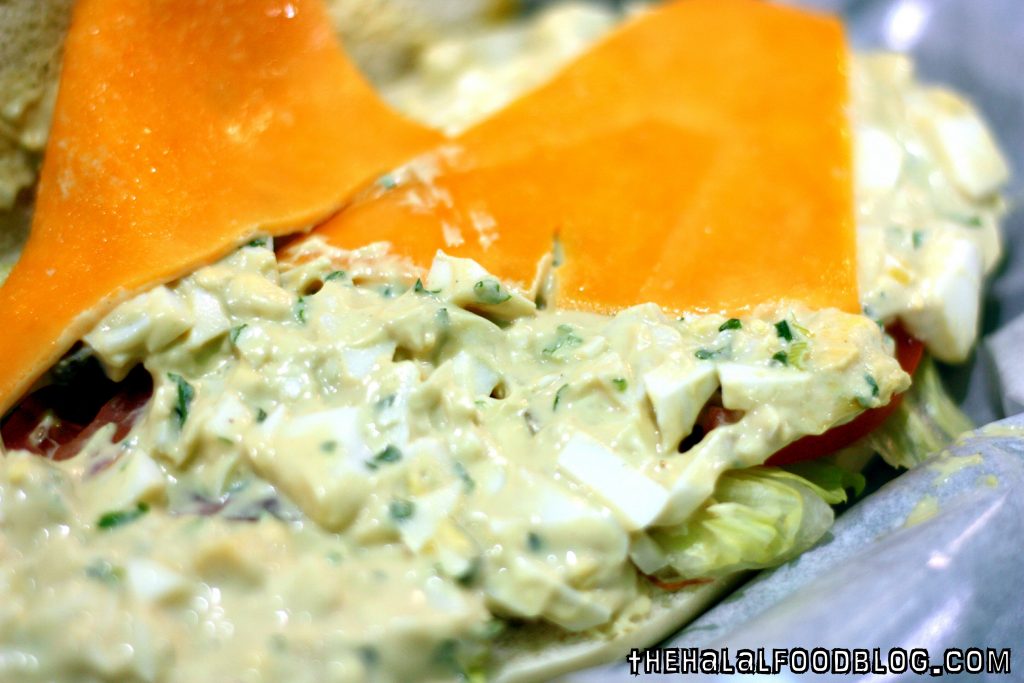 And when you feel like something simple and classic, El Cubanos has you covered with the Egg Mayo.
We do sometimes find ourselves going back to classics like this once once in awhile I guess.
The eggs here are a little chunkier than you might get at other places but that just means a little extra bite.
And by the way, we are also impressed with the bread they use at El Cubanos too.
Everyone's got their range of special breads with fangled names and what nots.
At El Cubanos, they use "just bread" LOL can't get more simple than that right?
But the "just bread" is a good one which is able to hold in all your fillings no matter what your choice. It doesn't go suggy very fast and it has got a great crisp when toasted up.
Look through all the photos of the sandwiches above and you'll be able to spot what we are talking about.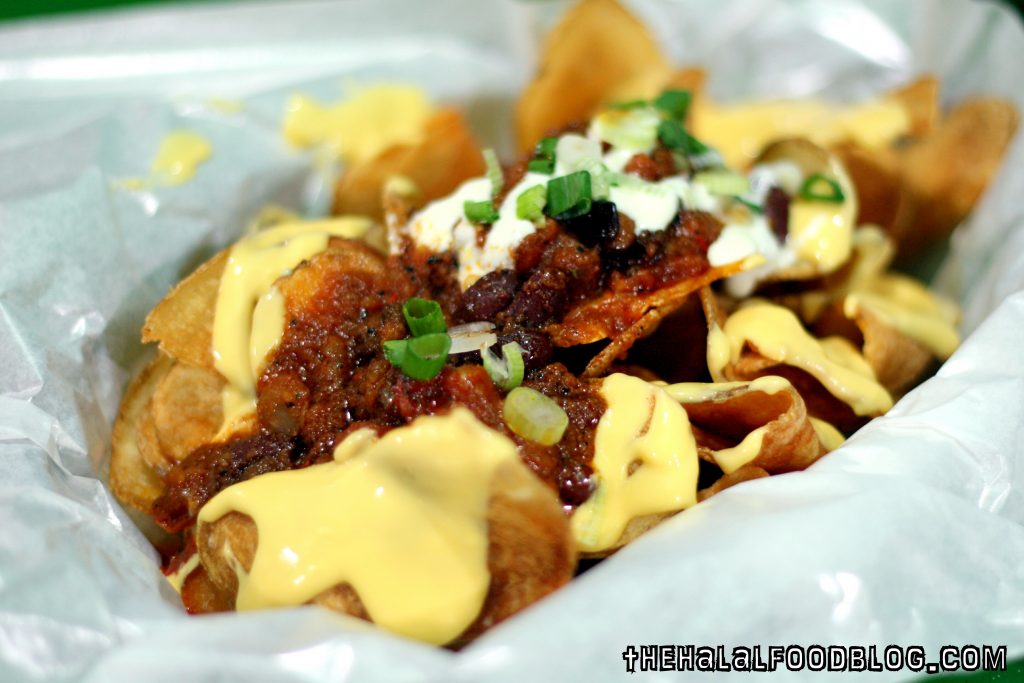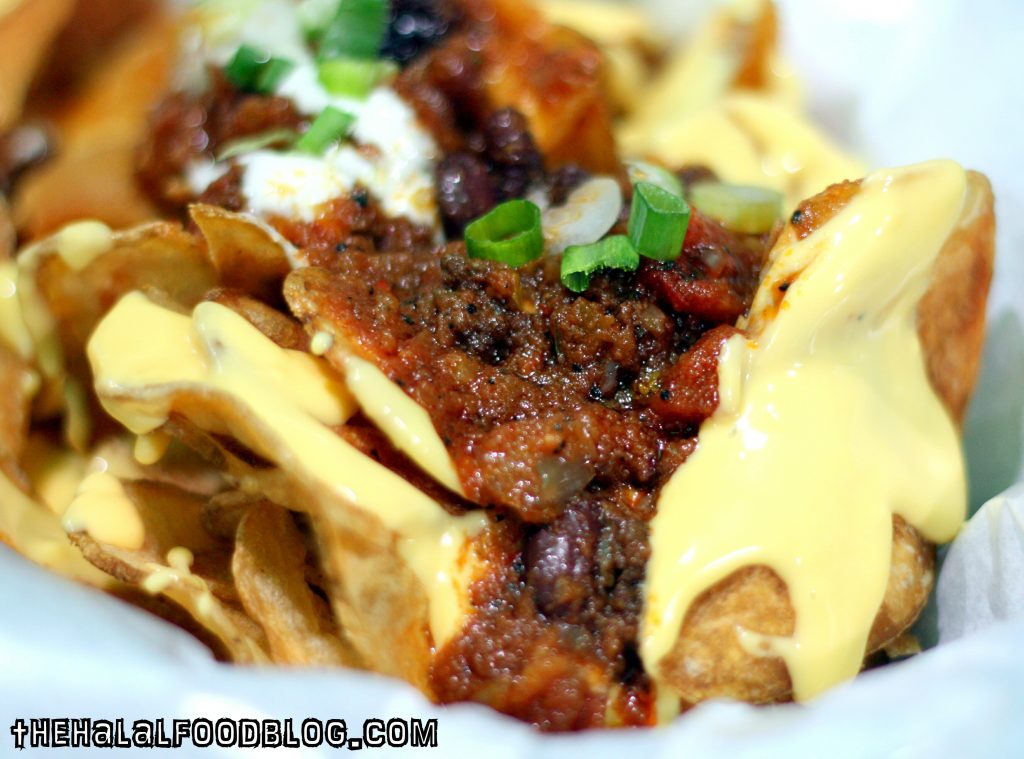 And in case you're still craving for more (which you probably will be LOL), get a serving of Chubby Chips to go along!
We're talking about crispy potato crisps, which are a little thicker than your average potato chip, hence the name. On top of that is a generouse serving of Beef Chili Concarne, sour cream and hot cheese sauce!!
Are you drooling yet? LOL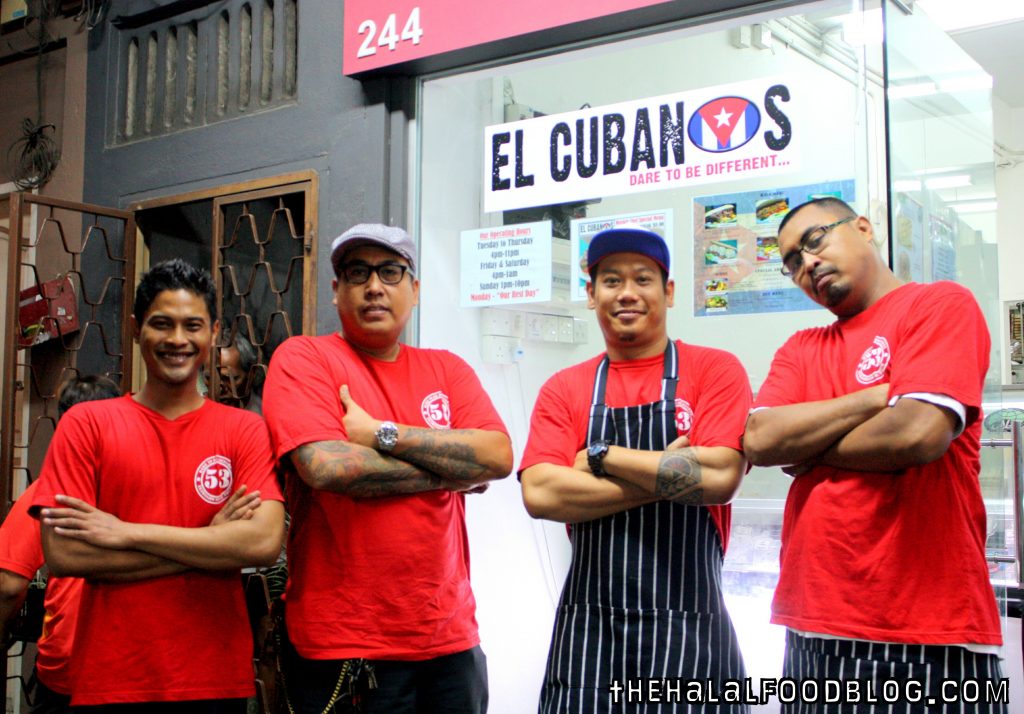 That's the obligatory #BossShot and you can see the team that puts it all together at El Cubanos.
They say "Good people serving good food to make you feel good" and that really shines through here.
We guess that all the Halal sandwich places available to us nowadays is really a blessing and every one of them has their own strengths. At El Cubanos, they're offering something a little bit more unique in a sense and it is definitely worth checking out.
Special thanks to our guest reviewers today – Patrick and Hilmi who made the trip despite the dodgy weather.
Thank God they were there so we could try the full range of sandwiches available.
(You'd be surprised at how filling a sandwich can be!!)
And of course – special thanks to the great and friendly team at El Cubanos for having us over!
Looking forward to dropping by again soon with the whole family 🙂
244 Jalan Kayu
(Next to Tang Tea House)
Tel: 9338 0936
Facebook: www.facebook.com/EL-CUBANOS-505085059658858/?ref=br_rs
Instagram: @elcubanos53
Operating Hours:
Tuesdays – Thursdays 4pm til 11pm
Fridays, Saturdays and PH Eve 4pm til 1am
Sundays 2pm til 10pm
Closed on Mondays
All information (including prices, availability of item on menu and Halal status of establishment) are accurate at the time of posting. All photos used in this site are property of The Halal Food Blog unless stated otherwise.