We find ourselves in the CBD quite a bit these days (for work!) and that means that when it comes to lunchtime, we're looking for good food that's not just Halal and tasty but also won't burn a hole in our pockets because we all know how notoriously expensive some of the food in the CBD can be!
So this time, we are at the other end of the CBD – specifically at AXA Tower.
On a side note, AXA Tower used to be called The Treasury Building (and then later Temasek Tower). My late Grandmother used to work there and she told me that the building design was made to suit the financial district so the building actually looks like a stack of coins when you look at it from a distance (which is so true).
Anyways, onto the delicious food to be found at Eat'z 19 – a place where we can enjoy fusion cuisine with that extra special touch.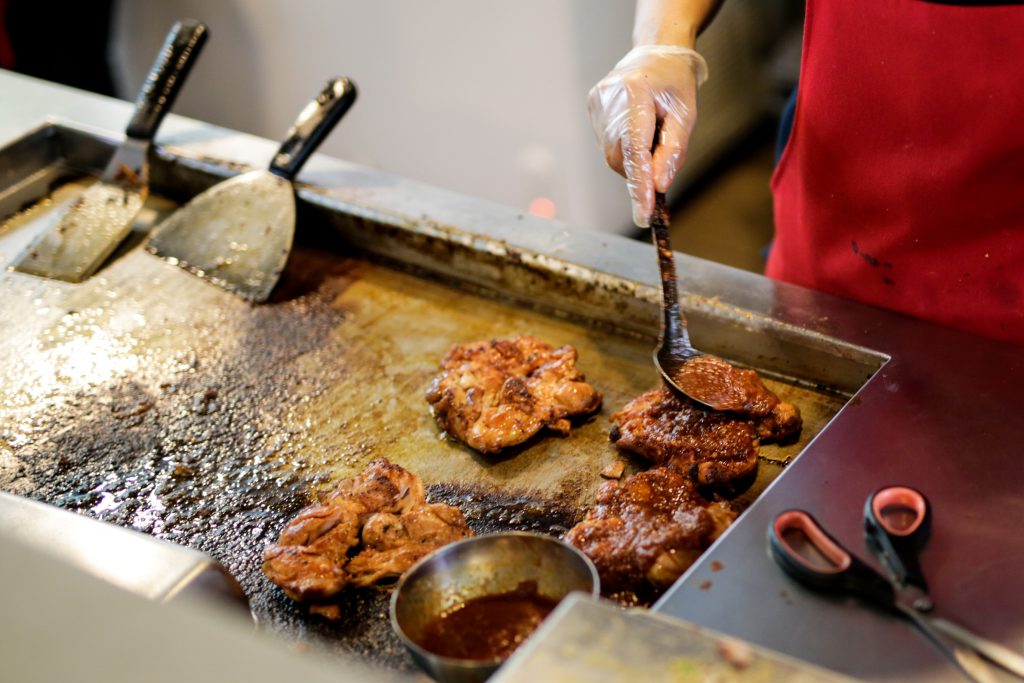 So Eat'z 19 has been around for a very long time actually. We are talking about the late 90s when the Halal food scene was still relatively new and we had places like Amiran's Grill (which is where Eat'z 19 began its evolution) giving us the opportunity to have Western/Fusion cuisine.
Well, almost 2 decades later and Ms Shakila Sham, owner of Eat'z 19, and her team are as dedicated as ever to provide a menu that not only give us a wide selection but also ensuring that quality and flavour as not sacrificed over variety.
A good indication of how a makan place takes its food seriously is not just the main dishes but even the side dishes. This is where you can see the difference because if a makan place really cares about putting out the best of the best from the kitchen, then it includes even the appetizers and side dishes too.
You'd be surprised at how it easy it can be to muck up something seemingly as simple as Mushroom Soup and Garlic Toast but it does happen sometimes! Well, no such problem here at Eat'z 19!
As much as we loved the soup and toast, the real stars of the menu were on their way.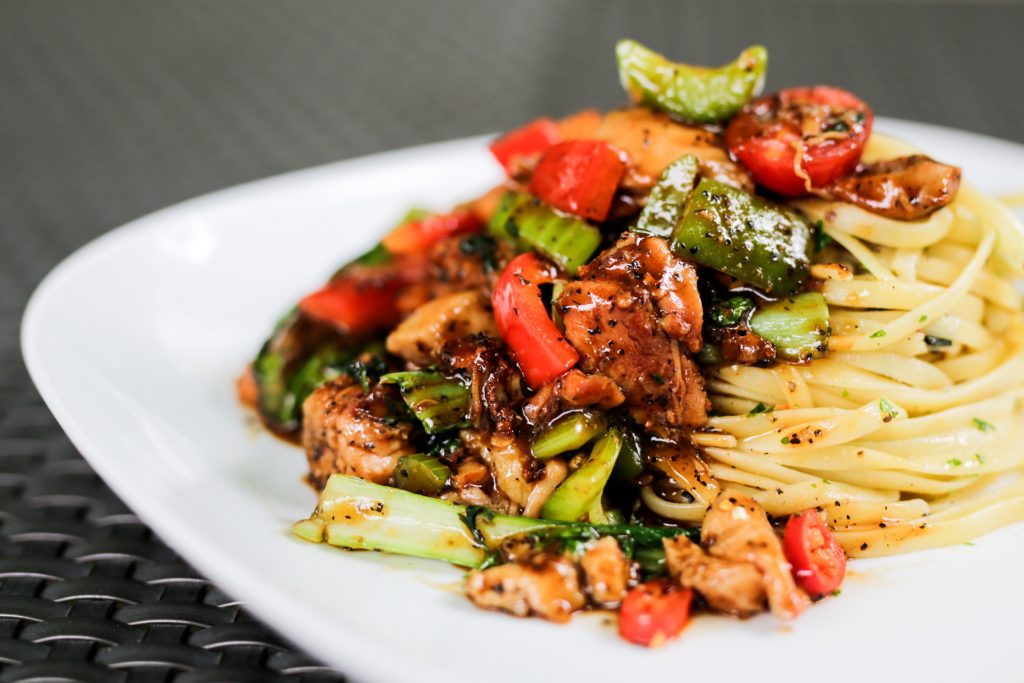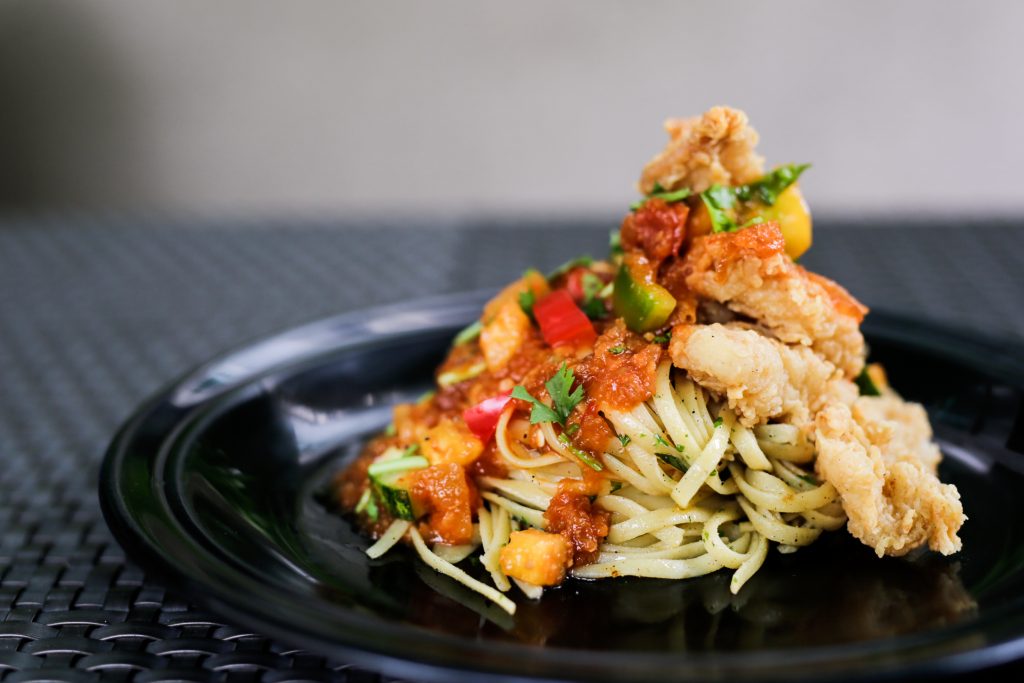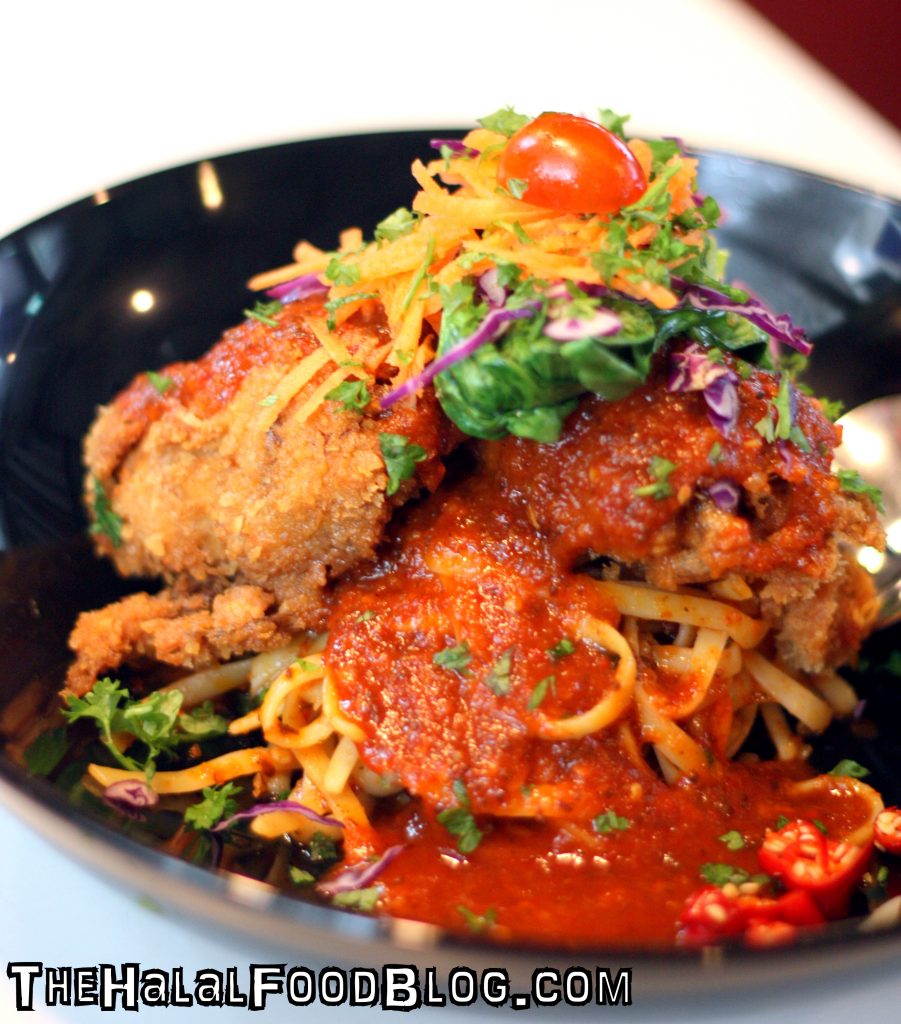 Eat'z 19 has no less than 10 different pasta dishes on their menu so you're really spoiled for choice! They've got something for everyone! Spicy? Creamy? Peppery? Fish? Beef? Chicken? You name it and you can probably find it here!
We tried the Soft Shell Chili Crab Pasta and ZOMG it's so good! We've had quite a few dishes in the past that were tagged under 'Chili Crab' but turned out to be rather disappointing but this was really good. The flavour was great and the sauce went really really well with the crisp and juicy Soft Shell Crab.
It's even got quite a spicy kick to it! Just check out the chili padi at the side of the dish there!
Other pasta dishes that were not pictured above include Teriyaki Chicken, Pepper Chicken, Mediterranean Beefballs, Spicy Beef Steak, Thai Cream Seafood and even a Sambal Seafood Pasta option.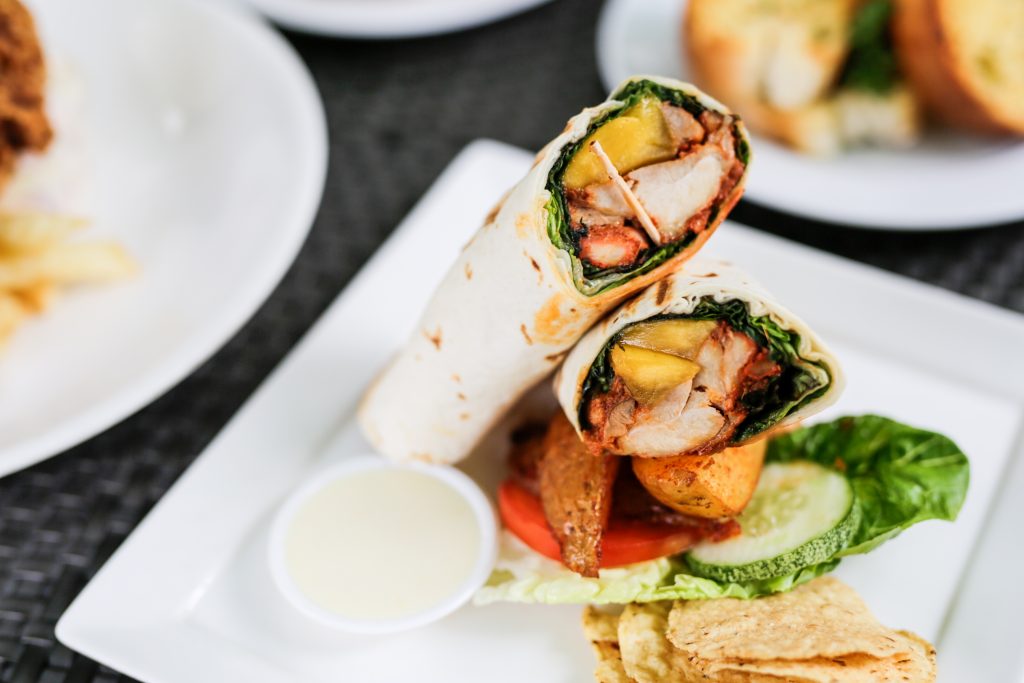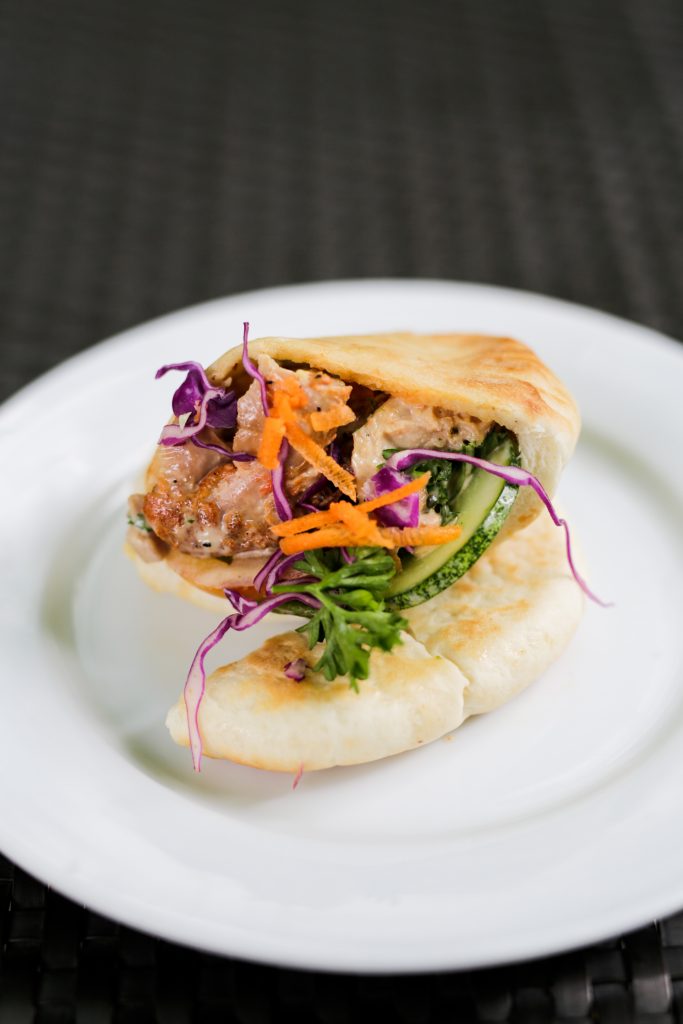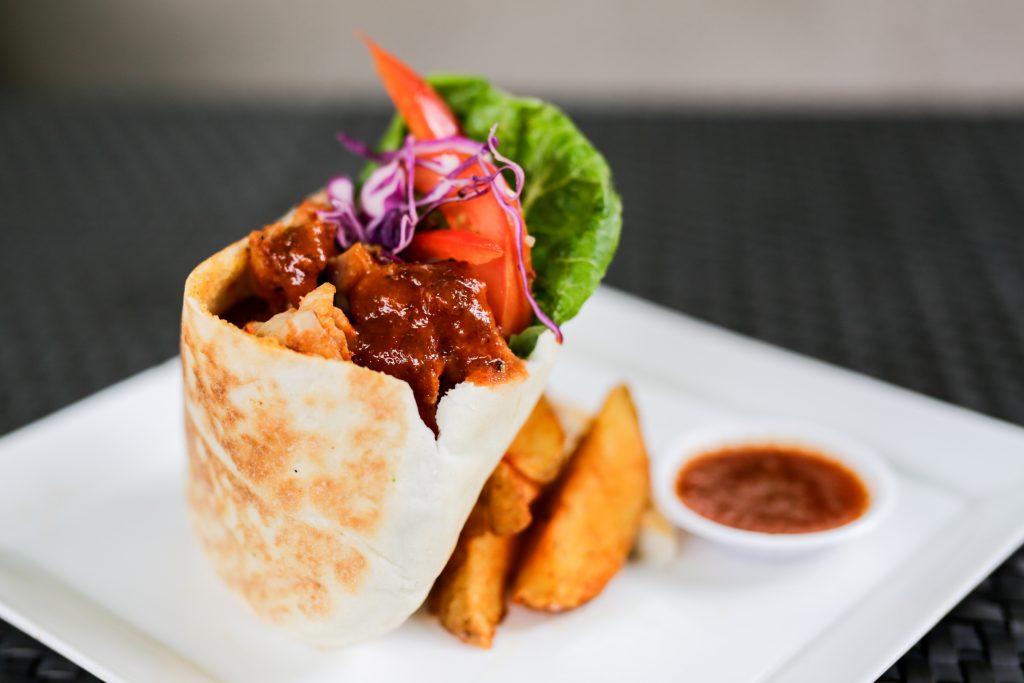 They've also got some handy Wraps if you're looking for something a little bit on the 'light' side. But hey the serving is still pretty generous okay. I packed one back to the office for a teatime snack and it was still super tasty too!
So far the dishes at Eat'z 19 really display their concept of fusion very well. I mean, managing to marry flavours like Stir-Fry Beef or Szechuan Chicken in a Western dish like pasta is not easy to pull off but they do it really well here.
And speaking of dishes, another interesting bit of trivia – Eat'z 19 maintains no less than 19 dishes on their menu at all time to match their name! Now that's what I call 'living up to your name' 😛
But since their menu is always evolving, it's always good to ask the friendly staff for any special on the menu when you visit because you never know what special treat you are going to uncover!
Another dish I tried when we visited (which I was silly enough to not snap a pic of) and definitely worthy of mention was the Black Pepper Chicken. Trust me – you simply have to try this dish! A grilled chicken fillet is bathed in this tasty Black Pepper Chicken that rests upon a bed of potato salad. Soooooo good!
I promise to update a photo here when I visit again cos that's definitely a must-have!
Eat'z 19 has a great chillax vibe to it so it's a great place to have a coffee when you need to take a break too. You can choose to sit outside where it's really open and breezy most of the time. It's a great little nook at AXA Tower that Eat'z 19 is located in.
Hot drink? Cold drink? Take your pick and sit back.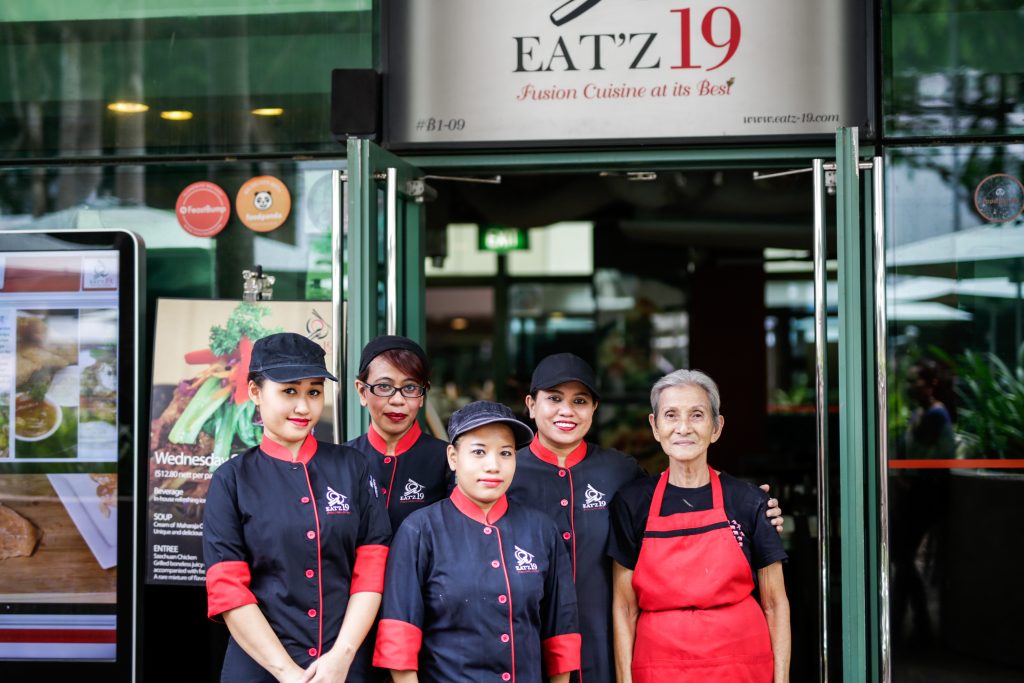 So we've told you all about Eat'z 19 and what it's all about. Now, it's up to you to head down and see why Eat'z 19 is becoming more and more popular not just with the Shenton Way crowd. If you're working in the area, head down for lunch but if you're not working in the area, you can still head down and enjoy a meal. In fact, even better cos you can drop by when it's not the peak hour crowd.
Plus – they also deliver too!!
Great to see more and more Halal options in the CBD area and even better that it's accessible and affordable for people from all walks of life and gives everyone a chance to sample some really tasty and interesting food while making sure we #SupportLocal too!
Thanks to Eat'z 19 for having us down and a special thanks to the ladies from Halalfoodhunt.com for the beautiful photos used in this post (I only snapped one myself lah! LOL) I promise I won't forget my camera next time 😛
AXA Tower
8 Shenton Way #B1-09
Tel: 62222006
Facebook: www.facebook.com/Eatz19
Instagram: @Eatz19
Operating Hours:
7.30am til 5.30pm Mondays til Fridays
Closed on Weekends and PH
All information (including prices, availability of item on menu and Halal status of establishment) are accurate at the time of posting. All photos used in this site are property of The Halal Food Blog (this one mostly by Halalfoodhunt.com) unless stated otherwise.
---
Eat'z 19 offers 10% off for all FRIENDS Card holders. Valid with minimum spending of $40. Not valid with any other promotions.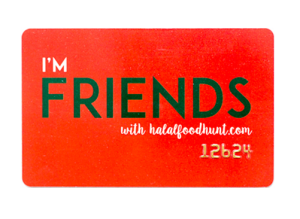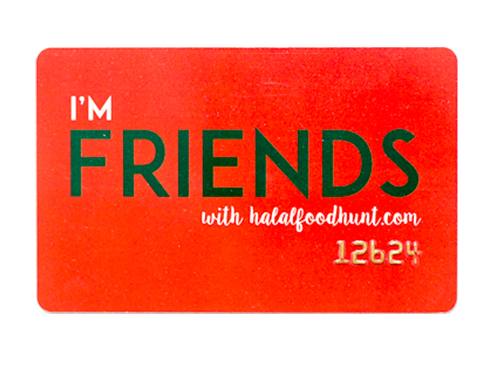 Get your FRIENDS with halalfoodhunt.com Rewards Card now at only $18/year and unlock discounts at over 60 halal restaurants, cafes, bakeries including online e-commerce businesses in Singapore. For a full list of where you can enjoy your card, click here.