Been around and about the Raffles Place area quite a lot recently for work and I noticed that there are so many nooks and crannies inside these buildings that you actually never quite know what you might find if you really looked?
Well, today, we save you the trouble of looking! There's a place called D'Italian Quay and it's located inside Clifford Centre on the 1st level. You might even have actually passed by it before and missed it! At D'Italian Quay, you'll find a pretty extensive menu and some really food deals for a quick lunch.
I stopped by for a quick lunch recently and eventually succumbing to my desire to have some pizza! LOL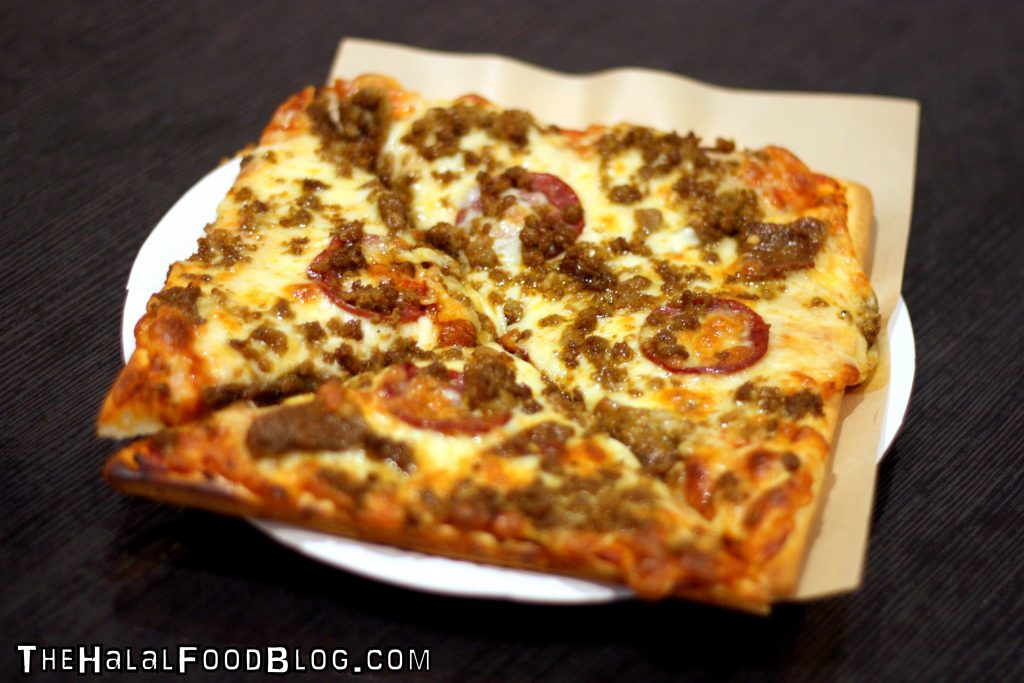 I am such a sucker for anything meat and cheese (yes, I was an original member of The Meaty Cheesy Boys) so the Meat Lovers Pizza is an obviously natural choice for me.
It arrived piping hot and fresh and definitely looked super tempting!
Just check out that stretchhhhhhhhhhhhhhhhhhhhhhhhhhhh oooey gooey cheese ZOMG power giler.
Besides the copious amount of cheese, there's the usual Meat Lover goodies like minced meat and pepperoni scattered all over the pizza.
The minced beef was actually pretty unique. It's not your typical Italian-style seasoned minced meat because you can taste a distinct spice flavour. Kinda like a middle-eastern inspired pizza if you know what I mean.
Well, speaking of inspired pizzas…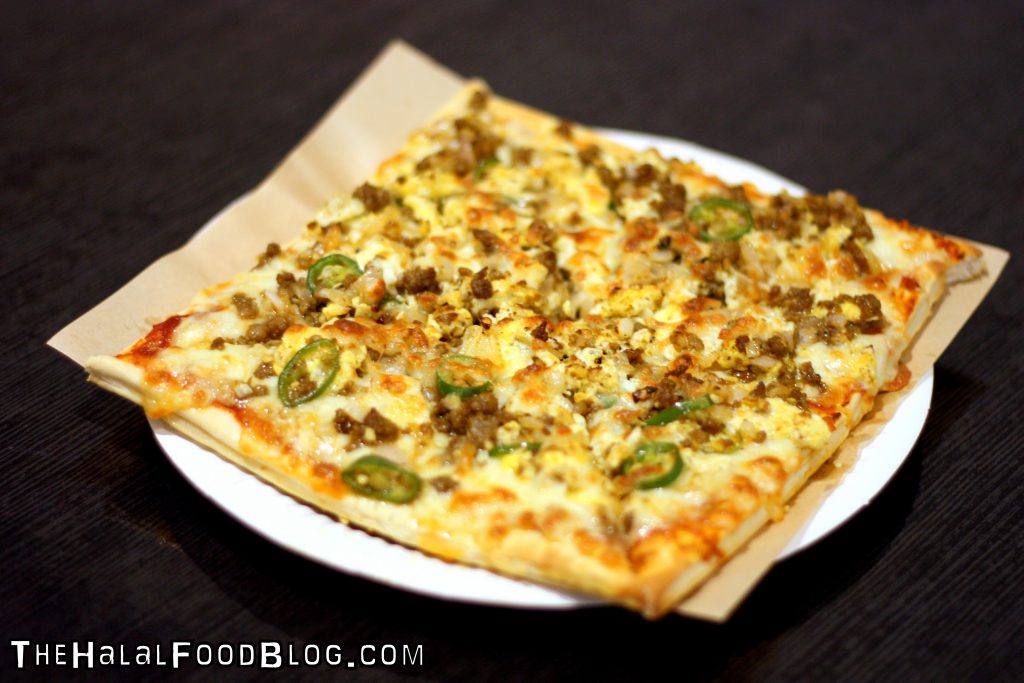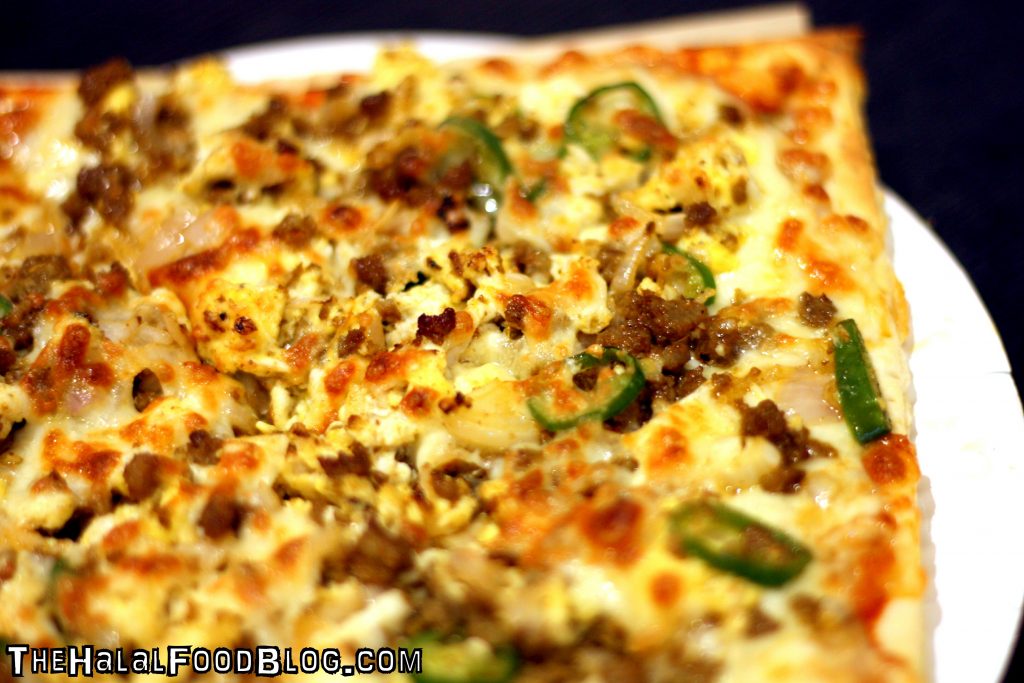 Is it a pizza? Is it a murtabak? Is it a murta-pizza?
Well, it can be all of that!
Inspired by one of the all-time favourites – the murtabak – D'Italian Quay puts their spin on it in the form of a pizza! So you have pizza dough topped with stuff you would normally enjoy in a murtabak! Minced meat (beef), onions, green chillies, cheese and egg adorn this Murtabak Pizza so you get the best of both worlds.
I kinda found that the egg kinda overpowered everything in the flavour department so you really have to take a nice big chomp to enjoy all the other ingredients at the same time.
It definitely resembles a Murtabak that's for sure. If you look at the photo above, it really does look like it right? 😛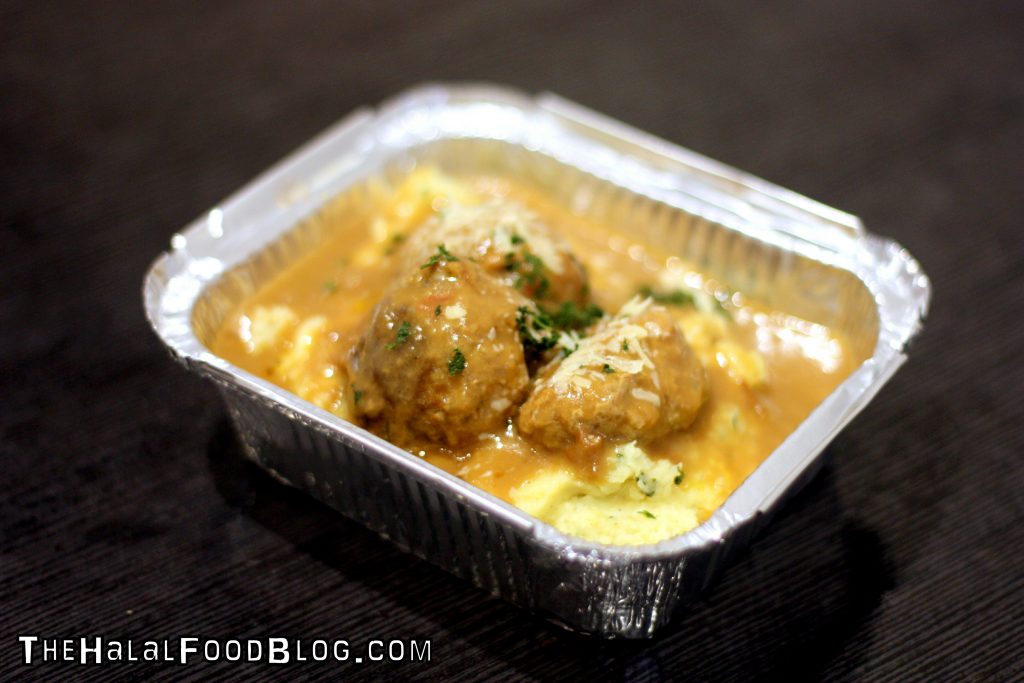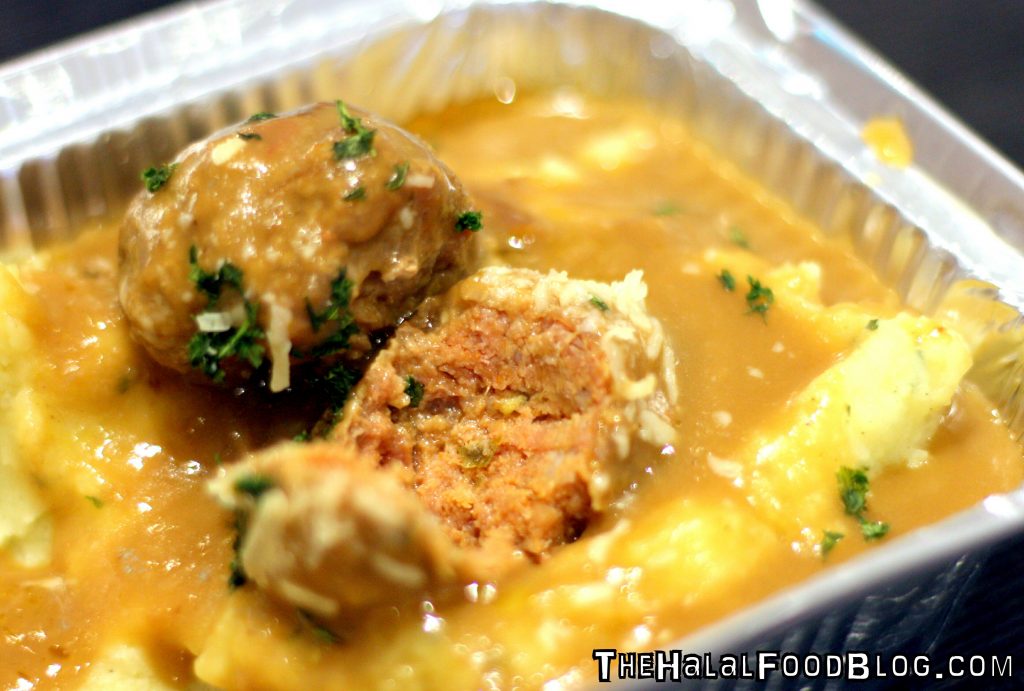 Gotta love some meatballs when you're having Italian food and the ones at D'Italian Quay are actually not bad! The meat is very finely ground so you have a very smooth texture. If you're used to chunky meatballs (like me) it might take awhile to get used to.
In fact, this is another example where it's not a traditional Italian-style meatball. A little spice influence here and there but still a tasty meatball nonetheless. These would be great in their Meatball Pasta! This side order has them served with a side of mashed potatoes.
And speaking of the mashed potatoes…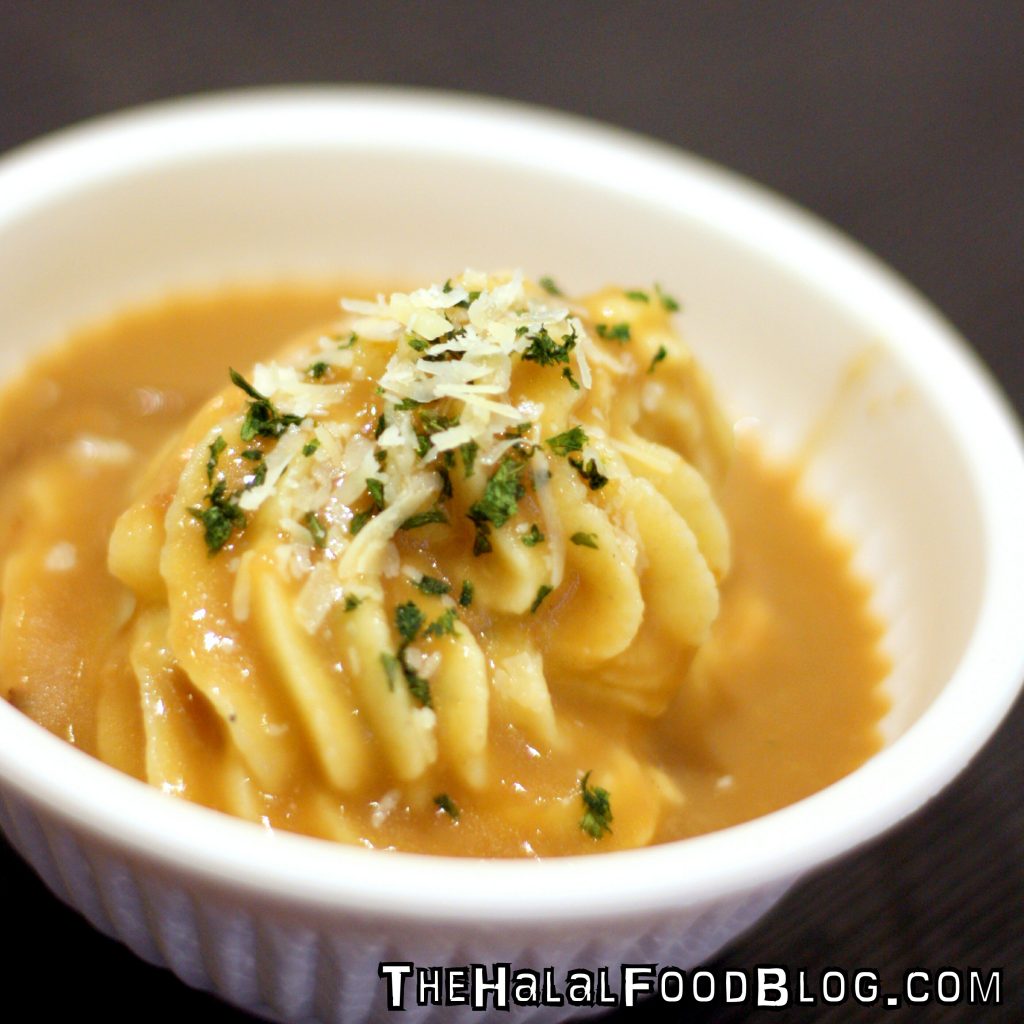 THE MASHED POTATOES ARE A MUST HAVE WHEN YOU VISIT D'ITALIAN QUAY! LOL
Okay okay calm down.
Seriously. These are the real deal and if you love mashed potatoes, you really must have this. They make it from scratch themselves and this is, as we like to say, all killer no filler. Real potatoes and real tasty!
Read their Facebook page yesterday that they actually sold out of Mashed Potatoes so you'd better go early if you're targeting this little treasure!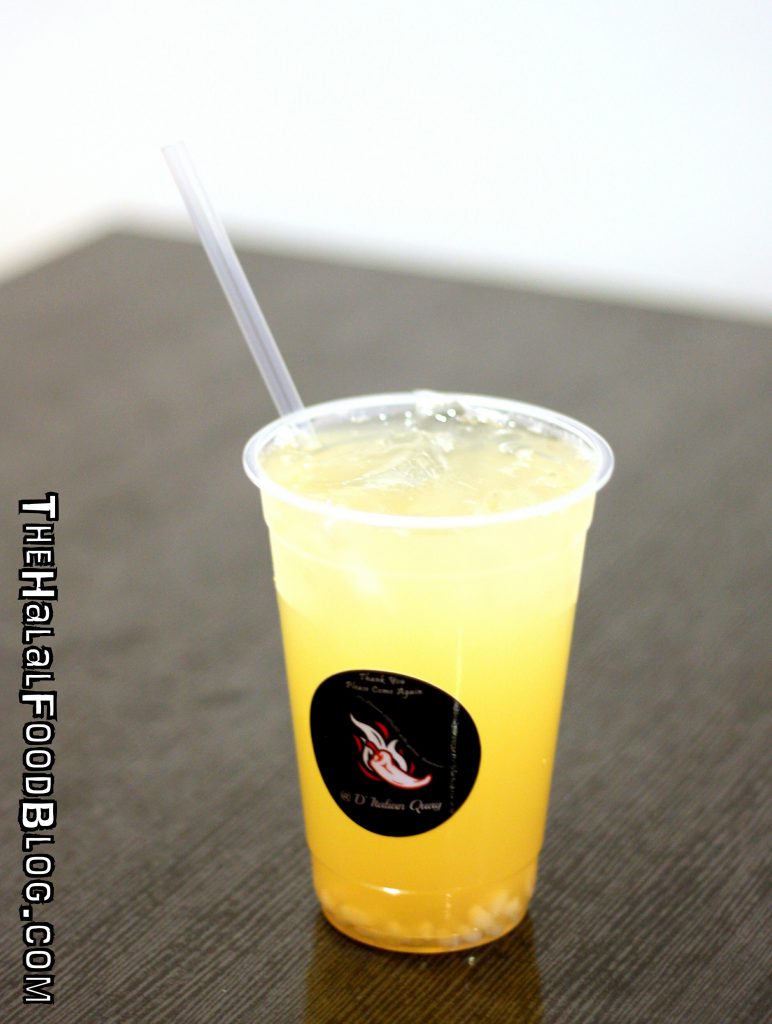 Just for the record, I washed down all that delicious food with some Homemade Lemon Barley.
And just for the record, this is not the Lemon Barley you are thinking about LOL or at least it's not the one I expected.
This one is literally Barley Water (complete with bits of barley) mixed in with some lemon and honey. Wasn't the one I was aiming for but definitely very tasty and went very well with the food!
Like I said, D'Italian Quay has a really extensive menu. They've got 6 different Pasta dishes. 9 different Pizzas. They've even got stuff like Mac & Cheese, Baked Rice & Pasta on the menu too! Not to mention their side orders. And on top of that, they are very reasonably priced which is very welcome especially in an area like Raffles Place where prices are always on the up! Plus, they have great lunch deals too!
As if that was not enough reason to go, we just saw that you can now enjoy sweet treats from Julie's Bakes at D'Italian Quay including their famous and delicious Ondeh-Ondeh Cake! When we went, no have yet but now have so faster go! LOL
If you're in the area, it's definitely worth stopping by. Have some pizza. A slice of cake. Bring your friends and colleagues. Show some support. And don't forget the Mashed Potatoes.
Clifford Center
24 Raffles Place #01-12A
Tel: 90089424
Facebook: www.facebook.com/ditalianquay
Instagram: @ditalianquay
Operating Hours:
10.00am til 5.00pm Monday til Friday
Closed on Saturdays, Sundays and PH
All information (including prices, availability of item on menu and Halal status of establishment) are accurate at the time of posting. All photos used in this site are property of The Halal Food Blog unless stated otherwise.