You all remember Dad's Corner right? We visited a couple of times when they were still located in the town area (remember The Coney Bomb and the Ong Bak Pasta?) Well, they moved to Woodlands awhile back and we've found it a bit difficult to make the trip up there.
But then, we heard that something special was cooking… and when we were invited to have a sneak peek (and by sneak peek, we mean a makan fest) of some new items on the menu which will be available from CNY onwards, we were definitely not going to let the opportunity go by!
So what exactly was the big surprise? Well, let's start slow okay LOL
How about some appetizers first?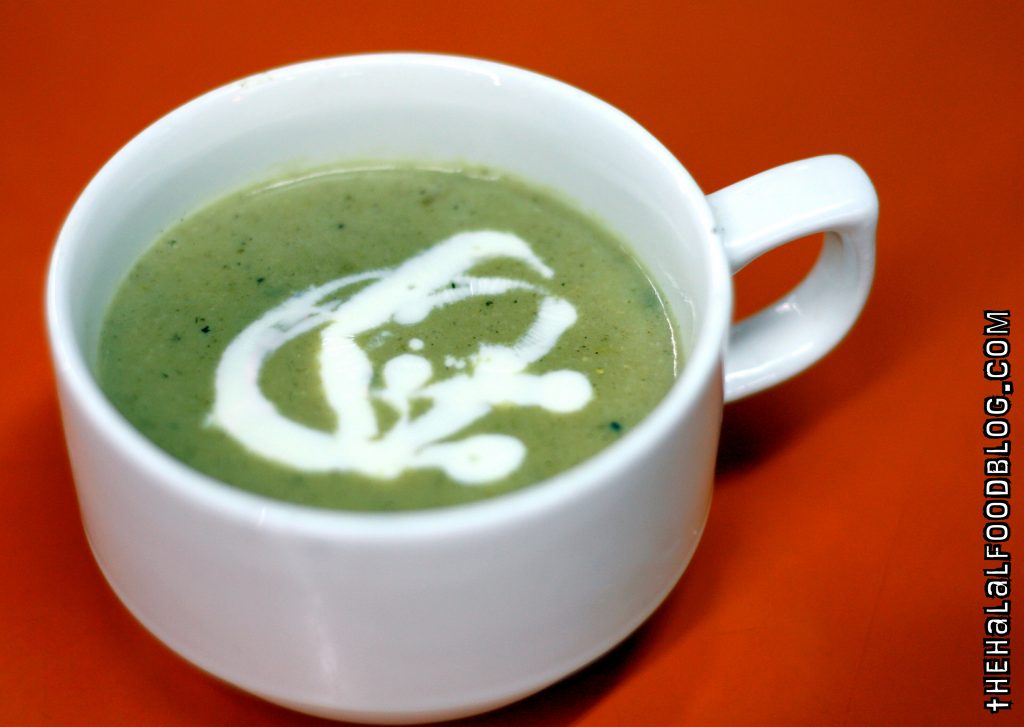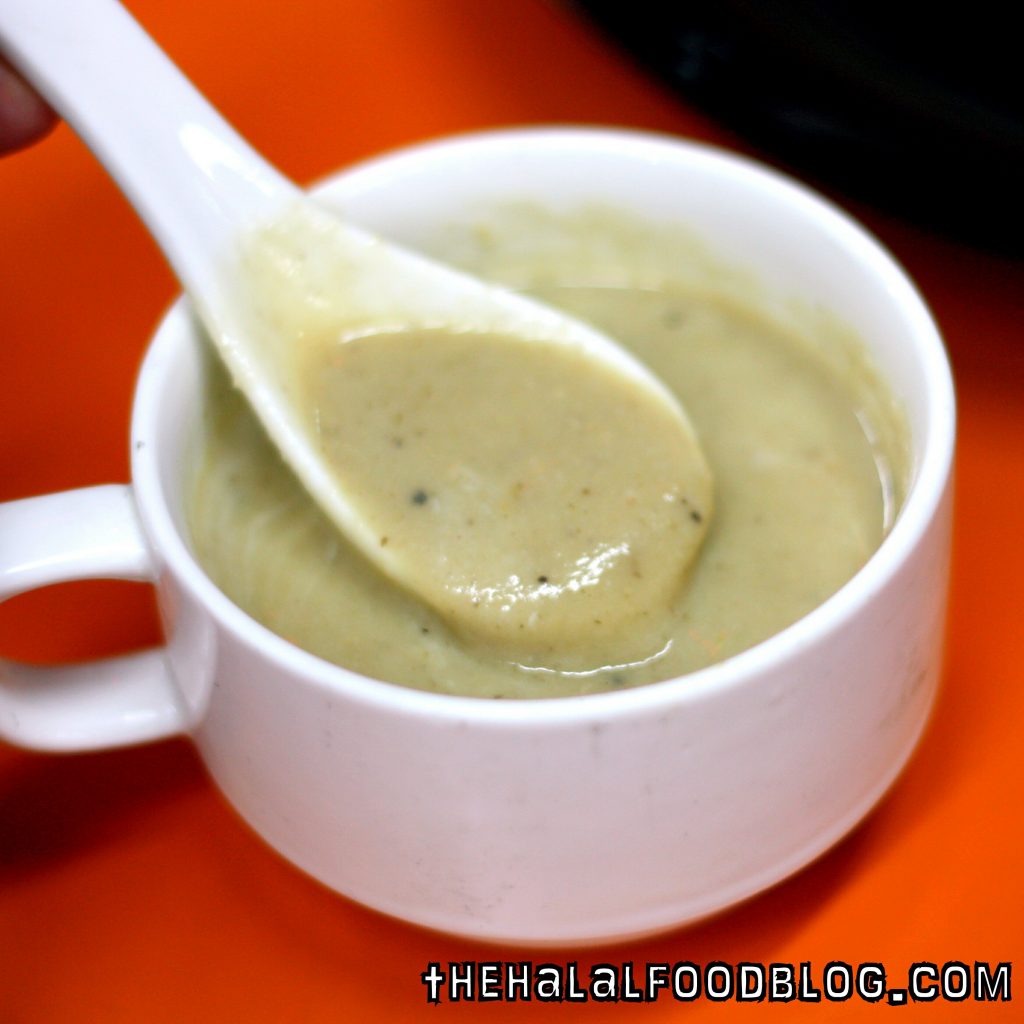 Almost everyone I know loves Mushroom Soup. Back then, opening up a can of Campbell's Mushroom Soup was more than enough to satisfy but I guess our tastes have refined over the years and nowadays, we're looking for more than just something you get in a can or in an instant powder form.
Luckily for us, the Dad's Corner Mushroom Soup is made from scratch which means we get to enjoy that earthy mushroom flavour we all know and love. The soup is rich and creamy and a great start to the feast that is about to be served!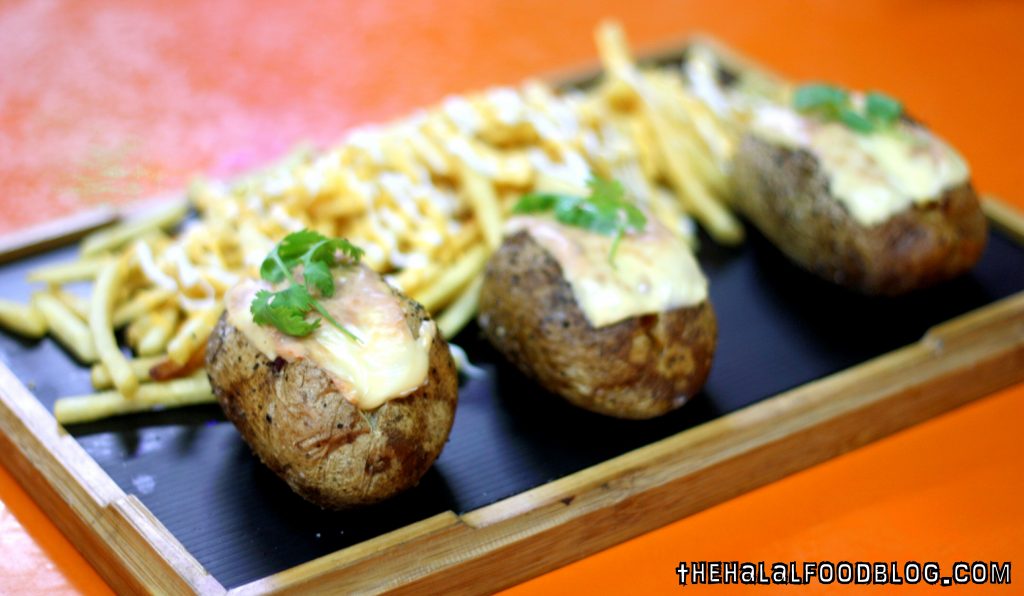 Also new and also a great accompaniment to the main dish (which will be revealed soon we promise) is the Potato Platter! Yeah we've got potatoes done 2 different ways here so no matter what your preference, you're gonna get to enjoy your fill of potatoes!
On one side, we have a really generous serving of Cheese Fries. Good ol' shoestring potato fries with cheese sauce and mayonnaise which is sure to be a big favourite (especially with the kids!)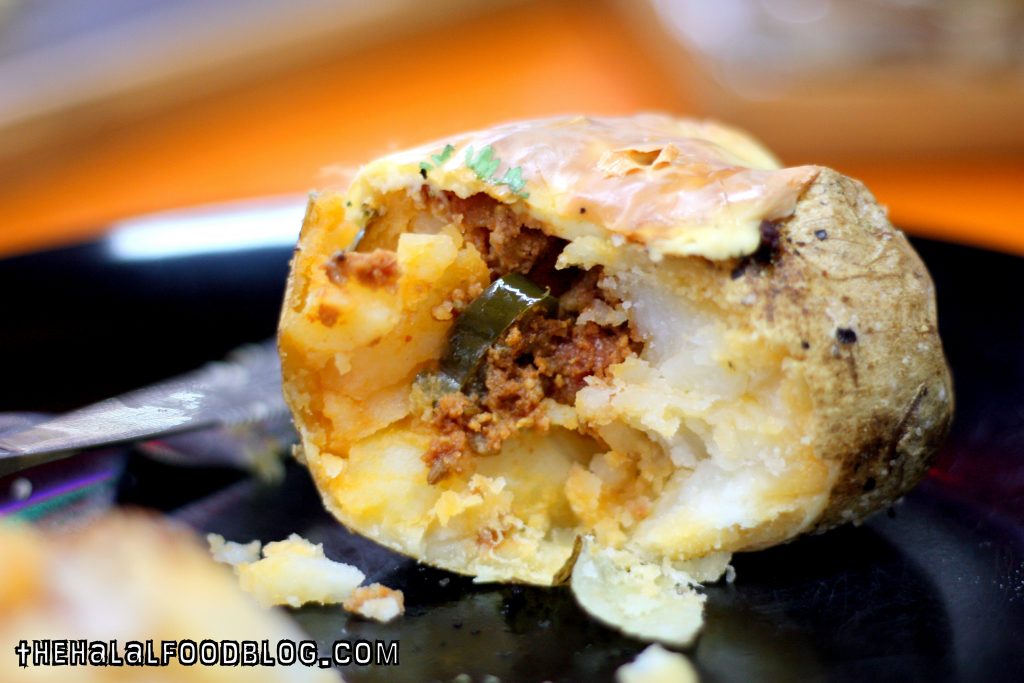 And on the same Potato Platter, you have a trio of Baked Potatoes which actually have a surprise in the centre! Potatoes seasoned simply with salt and pepper and topped with a slice of cheese before being baked sounds simple yet very satisfying. In the middle, dig into some Chili Concarne for that little bit of extra flavour kick to the Baked Potato.
But if I had one humble feedback on this, it would probably be the cheese which tends to harden up really quickly once cooling down. Not sure if a different type of cheese or maybe even a more traditional Baked Potato topping might be a better idea?
By the way, the Potato Platter is not available ala carte but as part of a set which we will explain later. For now, it's finally time for the main attraction!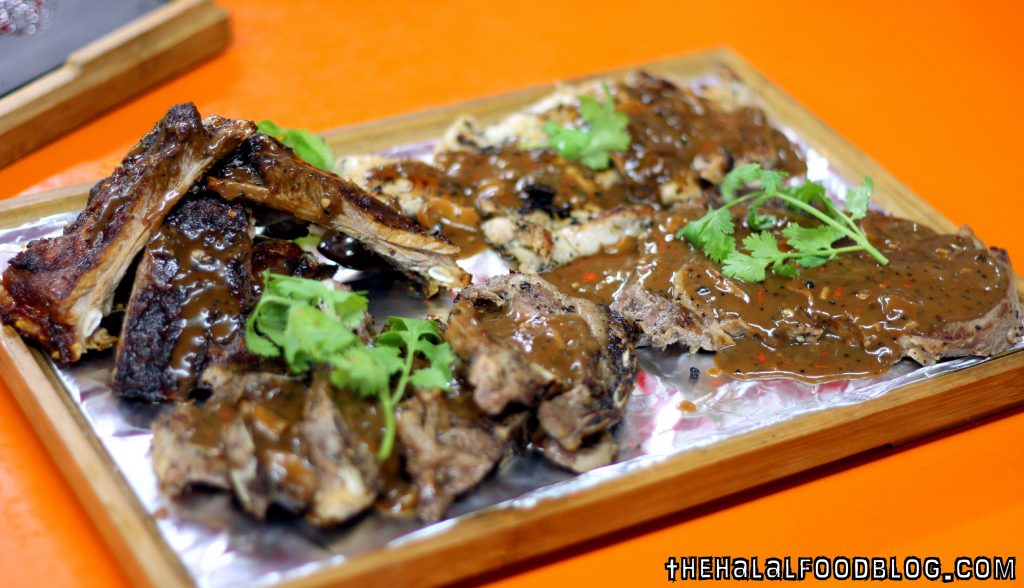 FUYOH TAKE THAT!! Dad's Meat Platter is a fearsome foursome of meat, meat, meat and meat!!! Definitely one to please all you meat lovers and carnivores out there LOL and please don't be fooled okay that's quite a generous serving! Great for sharing but if you think you're really hungry and can whack it yourself, go for it!!
So what exactly makes up the Dad's Meat Platter?
So let's run it down. We have a nice rack of Lamb Ribs, we've got some Lamb Shoulder, we've got a Ribeye Steak and we've got a Grilled Chicken Thigh Fillet. Now, that's what I call a Meat Platter!!
The Lamb Ribs have a great flavour because you can taste the dry rub that's on it. I know some people don't really fancy Lamb Ribs (compared to Beef Ribs) because there's a lot of fat and not so much meat but hey if it tastes good and is a satisfying bite, go for it!
The Lamb Shoulder is also really tender and the brown gravy that's on the meats in the Meat Platter goes along really well. It's a basic Brown Gravy with hints of black pepper but it's not so intense so you can still enjoy the flavour of the meat.
Steak lovers will be glad to know there's a cut of prime Ribeye on the platter as well and let's not forget all the chicken lovers with a juicy and tender Grilled Chicken Thigh Fillet. And of course, the gravy goes really well too.
We'd say that this platter is good for sharing between maybe 3-4 people and you'll still have space to order some dishes ala carte from the Dad's Corner menu. Good chance for everyone to try out and sample a bit of everything.
But that's not the end of our adventures with the Dad's Corner platters…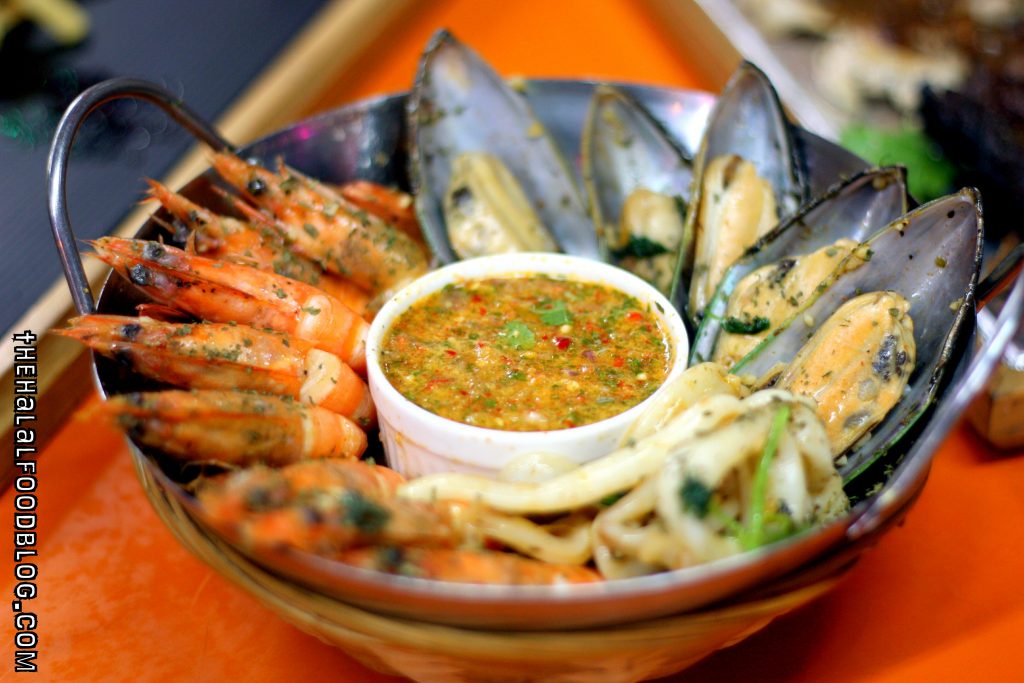 Of course they're not going to forget all the seafood lovers!! Dad's Corner Seafood Platter is sure to please!!
We've got some fresh and juicy grilled prawns, grilled squid and also some mussels too!
There's some garlic butter in there to tie them all in but there's a special chili sauce which you simply MUST have! It's a Thai-inspired sauce with chilies, lime juice, fish sauce and who knows what other magical ingredients LOL one thing is for sure – it's tasty and spicy and will keep you dipping in over and over again. Perfect for all the tasty seafood in the platter.
My my my what great additions to the already vast and creative menu at Dad's Corner!
You could always order the Meat Platter and/or the Seafood Platter separately but if you're dining in a big group and everyone's okay to share, then why not get the Combo Platter? For $65.00, you get the Meat Platter, the Seafood Platter and the Potato Platter too! Is that a great deal or what?
Not only are we talking about a generous serving of food that's great for sharing with family and friends, we're also talking about good quality ingredients used in the dishes! Totally worth it right?
Great news – Dad's Corner will be open over the long Chinese New Year weekend! No need to think so hard about what to cook or where to hunt food. It's holiday so time to relax and makan and enjoy. Perfect opportunity to head down with the family and get some Platters at Dad's Corner!
PS don't forget the familiar favourites also available on the Dad's Corner menu!!
1 Woodlands Street 81
Woodlands Community Club
Tel: 9011 5733
Facebook: www.facebook.com/DadsCorner
Instagram: @dadscorner
Operating Hours:
12.00pm til 9.00pm Tuesdays-Thursdays and Saturdays-Sundays
3.00pm til 9.00pm on Fridays
Closed on Mondays (except OPEN FOR CNY 2016!!)
All information (including prices, availability of item on menu and Halal status of establishment) are accurate at the time of posting. All photos used in this site are property of The Halal Food Blog unless stated otherwise.