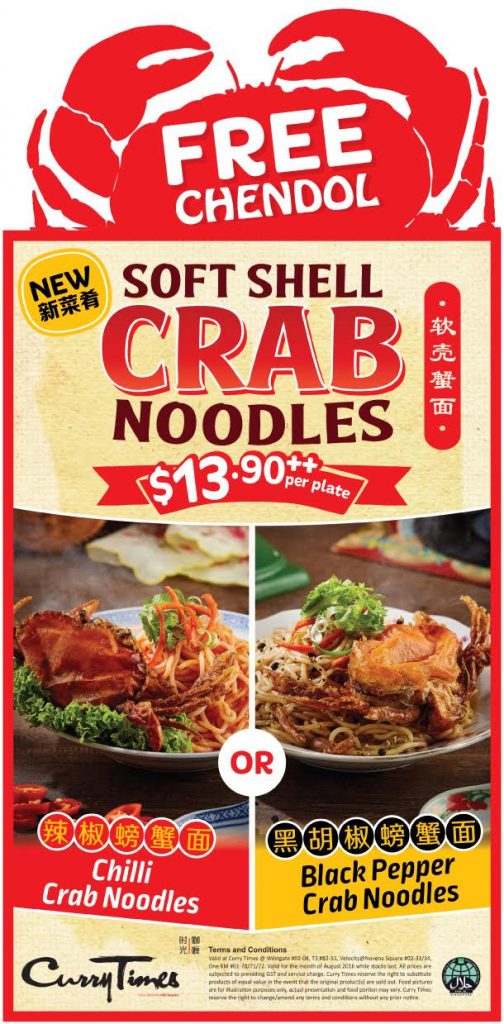 You may have already heard by now (and probably even enjoyed these dishes already!) but we figure it's better late than never! We dropped by Curry Times last week to try out their latest promo dishes that were created specially to celebrate our nation's 51st National Day!
And what better way to honour Singapore's  very own food heritage and culture than to offer up dishes that reflect truly local flavours!
So the deal is really enticing – enjoy either a Chili Soft Shell Crab Noodles OR a Black Pepper Soft Shell Crab Noodles plus a serving of Chendol for the great price of $13.90++!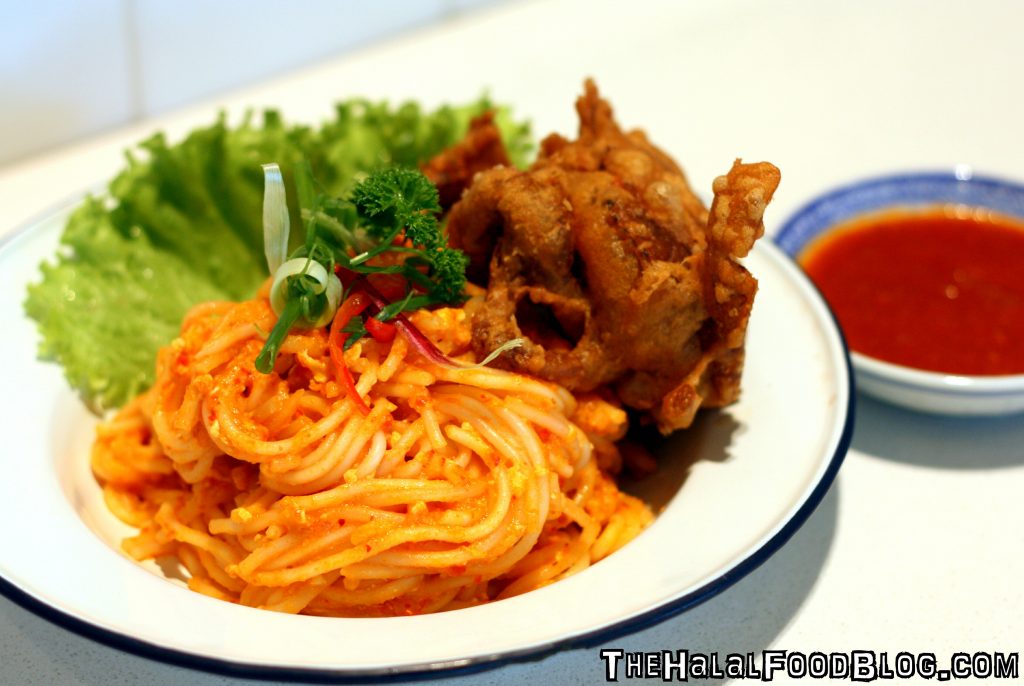 Most Singaporeans will agree that Chili Crab may just be the ultimate Singapore Dish. I mean, it's definitely one of the most famous dishes in Singapore and some may even go as far as to name it as our National Dish! It's little wonder then that Chili Crab is the flavour selected to honour our nation's 51st National Day this year!
You get a hearty serving of noodles (which were kind like Laksa noodles but a bit firmer) that have been cooked and tossed in a Chili Crab sauce and the dish is topped off with a crispy fried Soft Shell Crab.
The Chili Crab sauce itself was very tasty and had a great flavour. It's a pretty authentic take on a classic dish and we quite enjoyed it to be honest.
However, now that I think about it, the mixing-in of the eggs kinda make it a bit… soggy.
I think it might have been better if the eggs were left to cook a little bit more to firm up before adding in the sauce (like Char Kway Teow style) because if the eggs are mixed in too early, the end result is something like what you see above because the egg remains considerable wet.
But overall, still a great attempt at replicating the iconic flavour of Chili Crab!
Something that was a great idea and was very welcome at the table was a small serving of the chili crab sauce (sans egg) that came together with the dish.
This is a great chance to enjoy the pure flavour of the Chili Crab sauce and absolutely perfect as a dipping sauce for that Soft Shell Crab that's been fried to crispy perfection.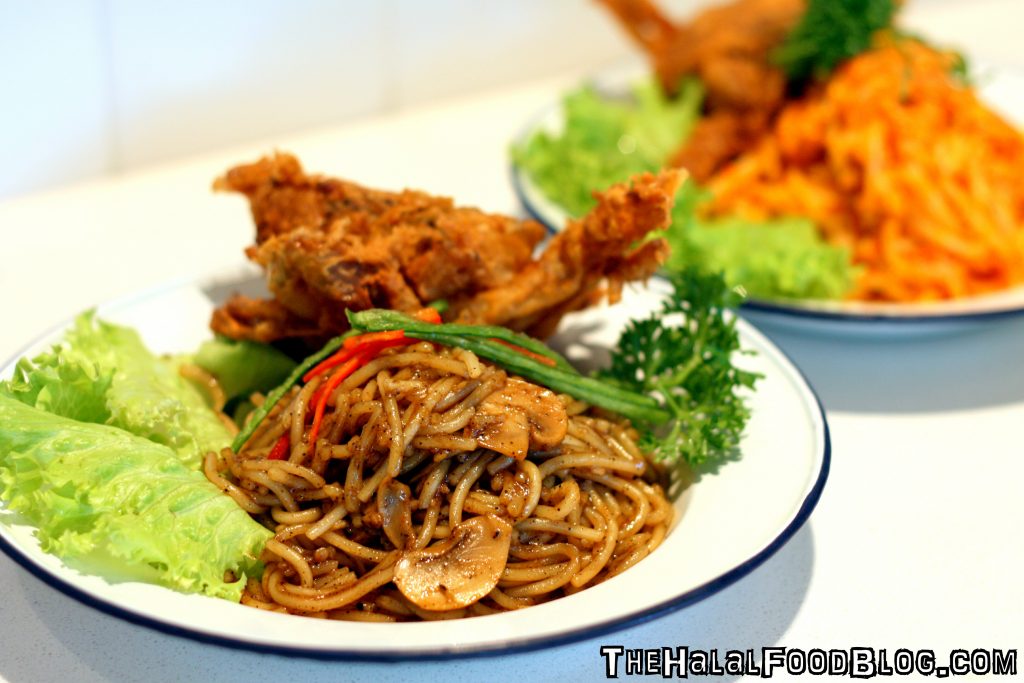 If you're looking to enjoy something other than the Chili Soft Shell Crab Noodles, then the Black Pepper Soft Shell Crab Noodles is another option available for this promo period.
Also a generous serving of noodles here mixed in with Curry Times' own version of a Black Pepper sauce with some button mushrooms mixed in for good measure.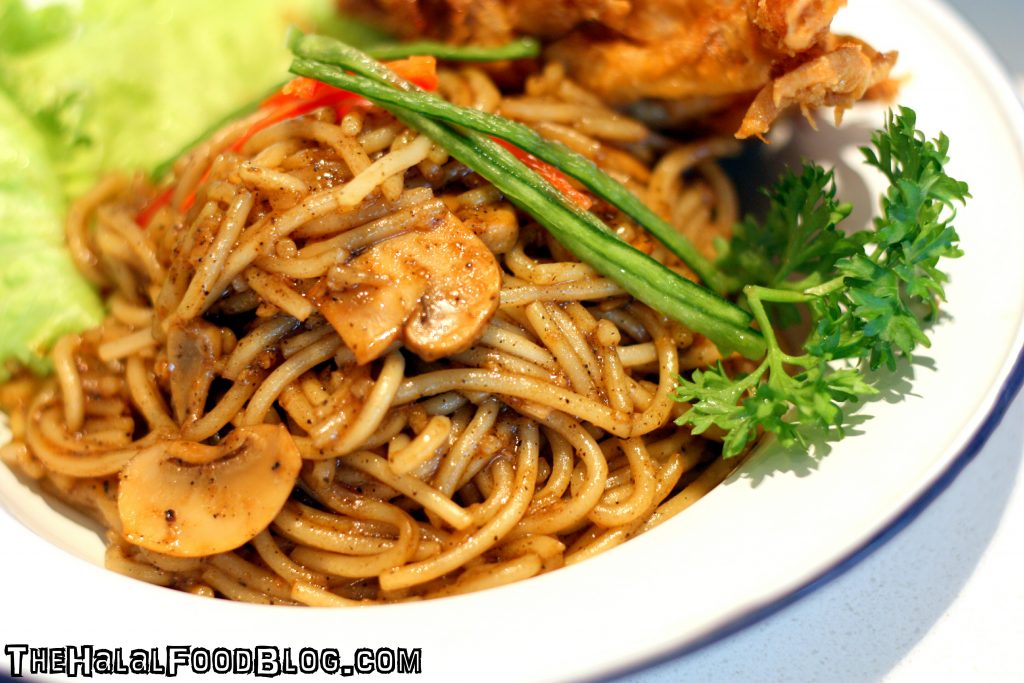 The Black Pepper sauce was okay overall but I guess if I were to compare with the Chili Crab version, I would probably go with the latter in terms of a more unique and robust flavour.
I mean, I love a good Black Pepper flavour but, maybe because of the noodles, I was reminded too much of eating a Black Pepper pasta dish somewhere you know what I mean? But having said that, it's totally down to individual preference and I can definitely see the Black Pepper Soft Shell Crab Noodles being the preferred choice.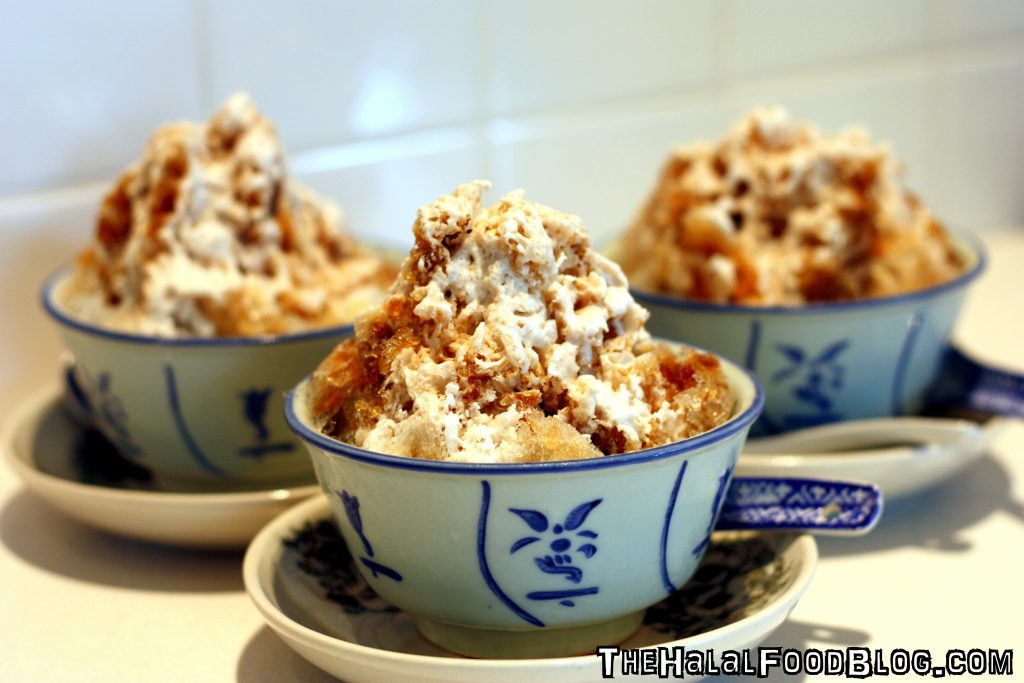 For this special promotion, every order of the Chili Soft Shell Crab or Black Pepper Soft Shell Crab Noodles entitles you to a FREE Chendol! Come on… how can you say no to dessert! LOL
Wah the Chendol at Curry Times was really quite good!
First of all, they are not stingy with the gula melaka and santan (coconut cream) so even when the shaved ice starts to melt, the flavours do not get diluted (which is always a good thing LOL)
Next, it's packo full of goodies including the great Chendol (like duh!), Chin Chow (Grass Jelly) and some Atap Seeds too! Seems like small serving (probably because of the charming little retro old school bowls) but it's actually quite a generous amount of stuff to be enjoyed!
And before anyone goes "But why not colourful ah?"
This one is Chendol and not Ice Kachang okay LOL
So imagine yourself on a hot day tucking in to this delicious cool dessert!
Also great for washing down the Chili Soft Shell Crab or Black Pepper Soft Shell Crab Noodles you just enjoyed!
The Chili Soft Shell Crab and Black Pepper Soft Shell Crab Noodles are available at all Curry Times outlets from now til 31st August 2016. Head down and enjoy some pretty great food in a very charming setting that really takes you back to a time that was simpler (they even have a Mama Shop corner with old school snacks plus a giant jar of Sugar Gem Biscuits!).
I can definitely see us heading back again because they quite a few interesting dishes on the menu!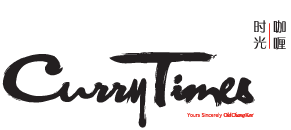 Curry Times by Old Chang Kee
OneKM Mall
11 Tanjong Katong Road #01-70/71/72
Tel: +65 6702 2738
www.currytimes.com.sg
Facebook: www.facebook.com/CurryTimes
Operating Hours:
11am – 10pm Daily
ll information (including prices, availability of item on menu and Halal status of establishment) are accurate at the time of posting. All photos used in this site are property of The Halal Food Blog unless stated otherwise.