When it comes to Nasi Lemak in Singapore, one of the most popular names is definitely CRAVE Nasi Lemak & Teh Tarik. You may know it by its original name – the "Original Adam Road Nasi Lemak" by Selera Rasa – which is popular not only with the masses but even dignitaries including the Sultan of Brunei!
Well, CRAVE Nasi Lemak & Teh Tarik now has outlets island-wide and there's something special being served at their latest outlet located at White Sands Mall in Pasir Ris from 6th November onwards 😀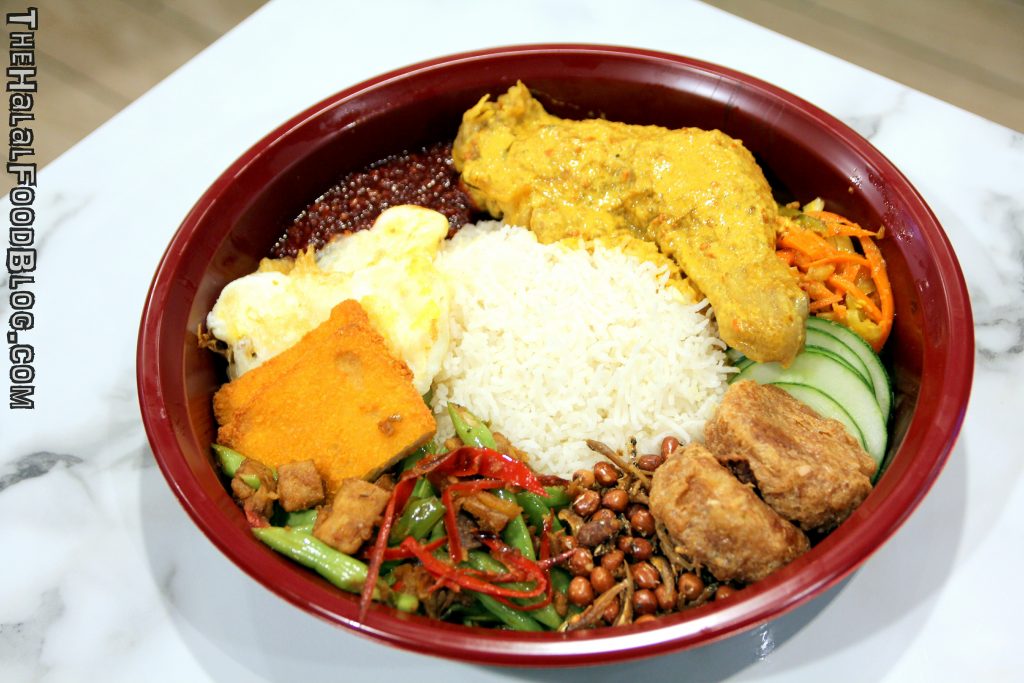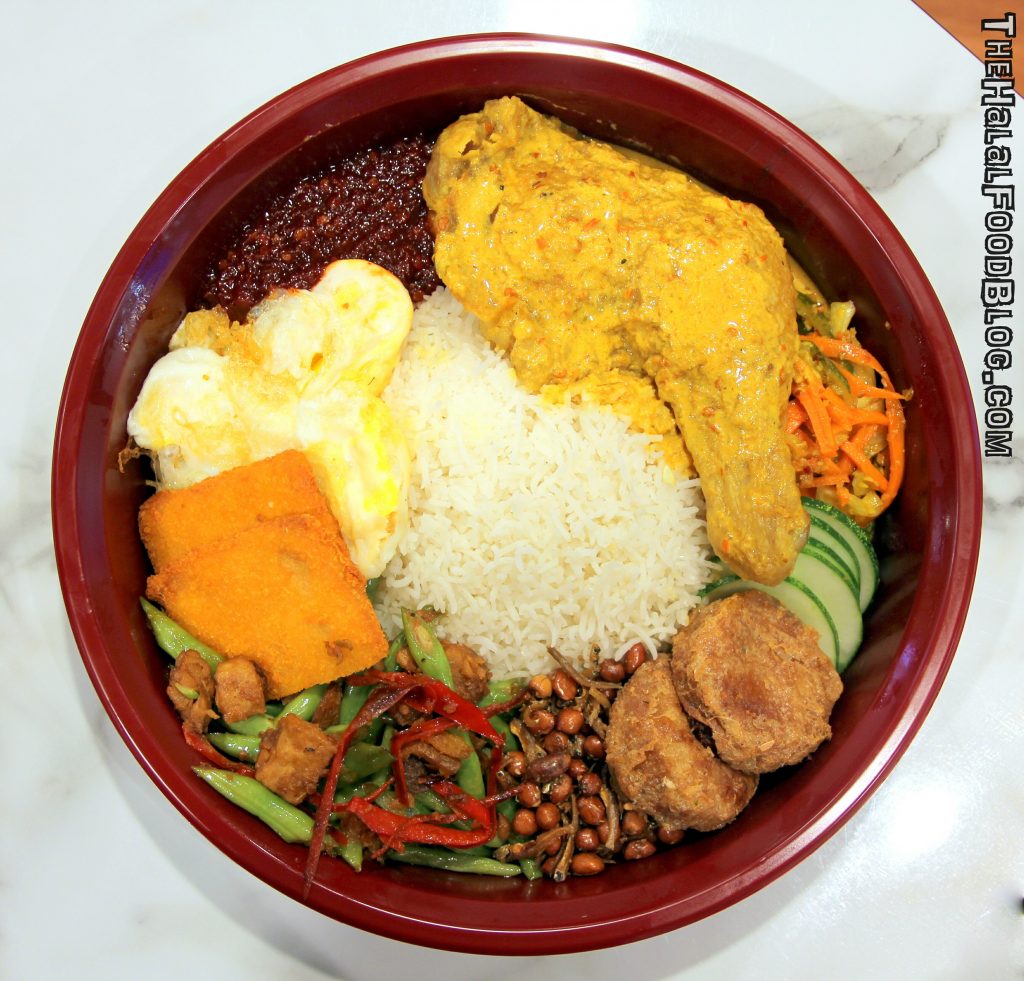 CRAVE combines 2 classic dishes to bring us a feast fit for a king Sultan!
Combine Nasi Lemak and Nasi Ambeng together? Think of it as kinda like.. Nasi Lemak Upsized! 😛
So what you're seeing in the photos above is the Nasi Lemak Ambeng Platter which is apparently good for 2 pax. It's got all your CRAVE Nasi Lemak favourites like that fragrant coconut rice, a couple of fried eggs, fried fish fillets, cucumbers, achar, ikan bilis (fried anchovies), peanuts and that sweet and spicy sambal (that's SEDAP GILER) plus a few special guests too.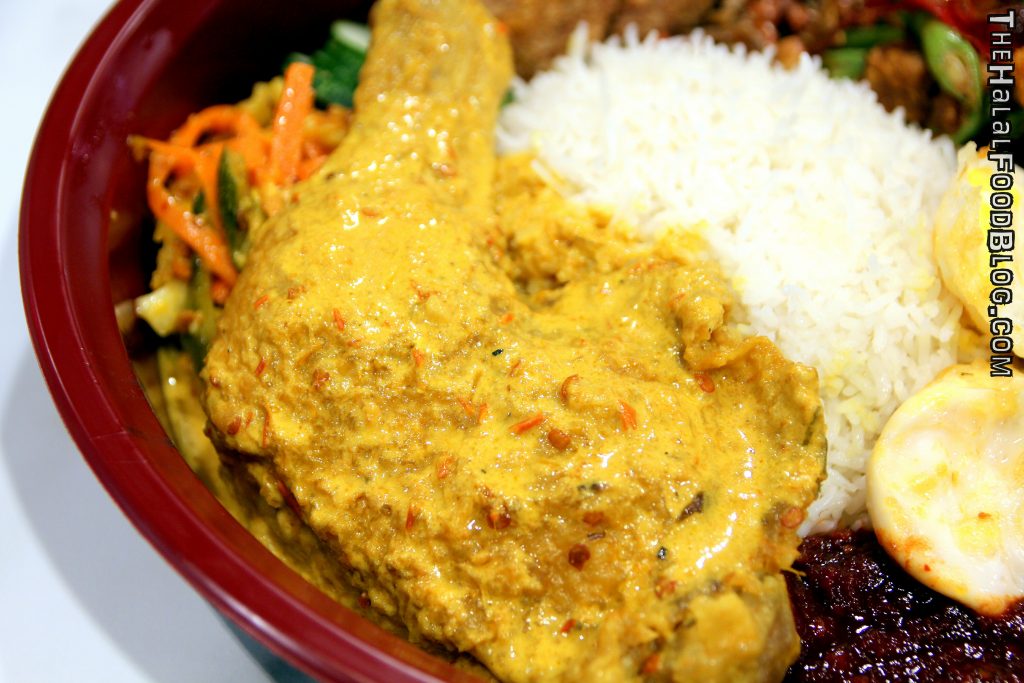 There's some veggies in the form of a non-spicy Sambal Goreng and Bagedil (potato cutlets) in the platter too but the highlight must surely be the Ayam Lemak Chili Padi! Tender chicken that's been cooked in this really tasty coconut chili gravy is a must try. Here's a tip -ask them for more of that delicious Lemak Chili Padi gravy!
It's got a spicy kick but it's super shiok and goes so well with the Nasi Lemak but you can also get the Ayam Lemak Chili Padi ala carte (at $9.90) if you'd like! 😀
Of course, you can still add your favourite CRAVE Nasi Lemak classics to your Nasi Lemak Ambeng too. Fried Chicken Wings (POWER!!), Fried Selar Kuning Fish, Chicken Cutlet and Nyonya Otah too!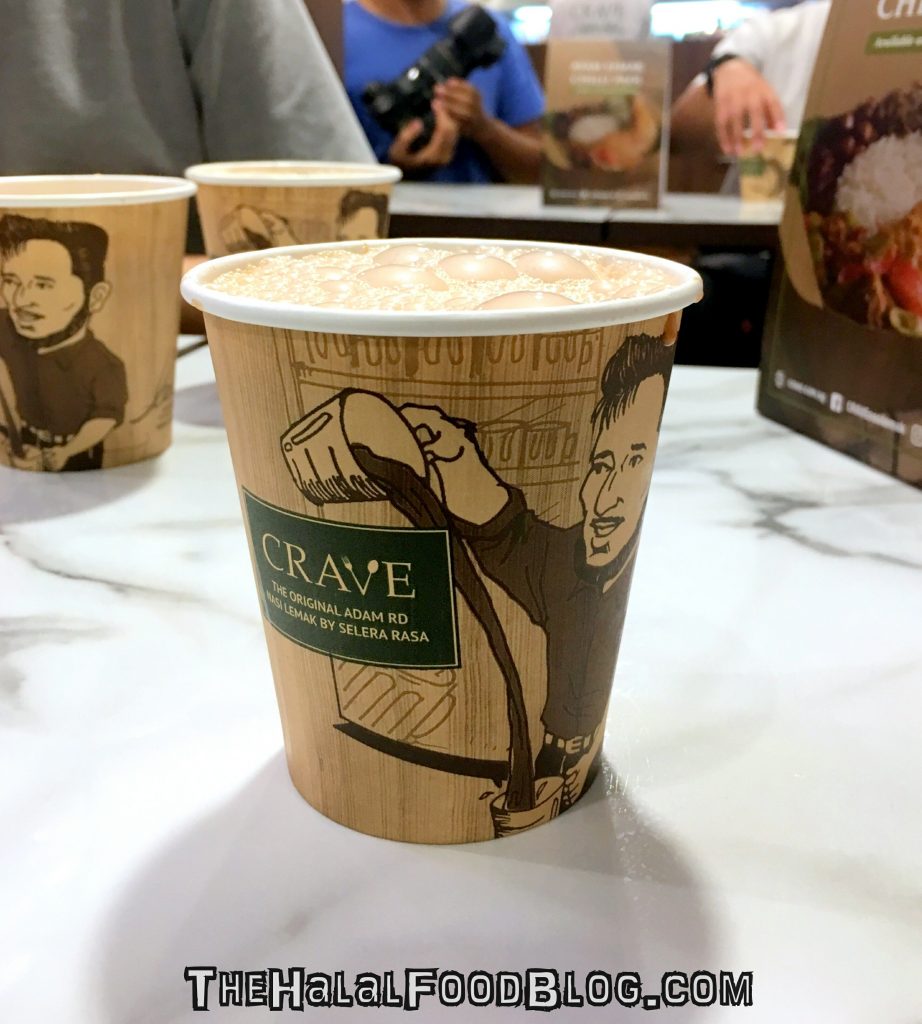 Don't forget to wash it all down with a cup of Teh Tarik!
The special Teh Tarik at CRAVE is specially concocted by their resident Teh Tarik specialist – Mr Mohamed Rafeek – and boy does he know how to make a mean cup of Teh Tarik 😛
Did you know that the beverages at CRAVE (including their famous Teh Tarik) is made with less sugar by default? If you have a sweet tooth (like me) and prefer a little extra sweetness, be sure to tell them when you place your order!
But if you're looking for something cold to gulp down, I highly recommend the Calamansi and the Bandung!!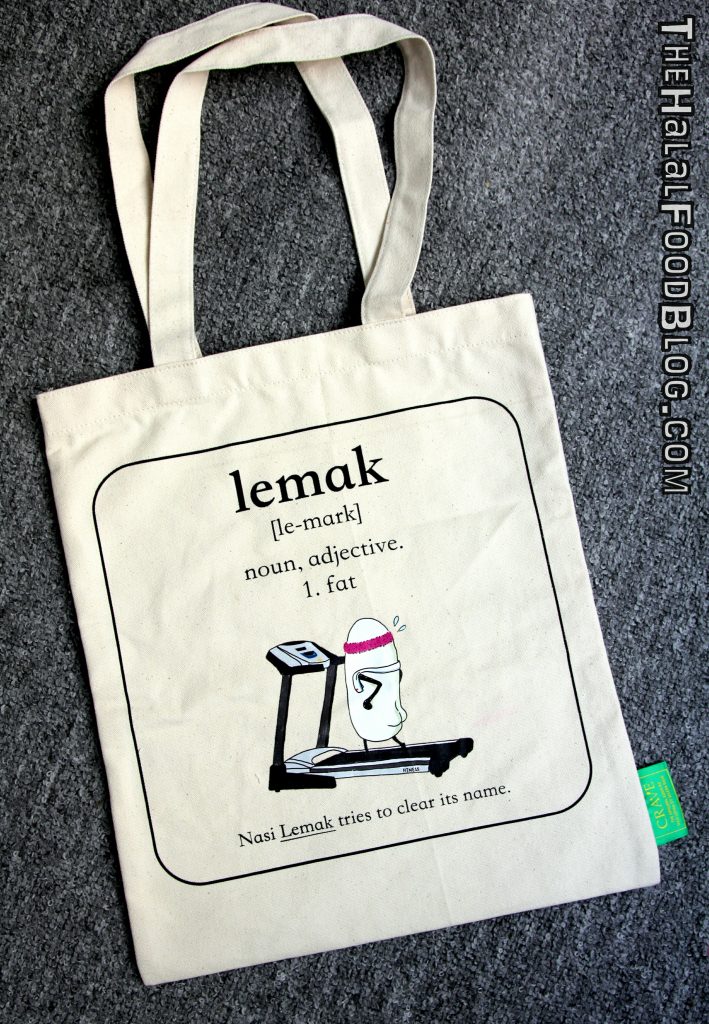 SPECIAL BONUS!! To celebrate their 2nd anniversary, CRAVE Nasi Lemak & Teh Tarik has these special cute little tote bags! You can get your very own for FREE when you spend $18 at CRAVE! You get all the yummy food AND the tote bag? Good deal! (Only til 30th November while stock last okay!)
Head down to White Sands Mall from 6th November onwards to check out the latest Nasi Lemak Ambeng or your nearest CRAVE outlet to fulfill your Nasi Lemak cravings! And don't forget – they deliver via foodpanda, UBER Eats and Deliveroo too!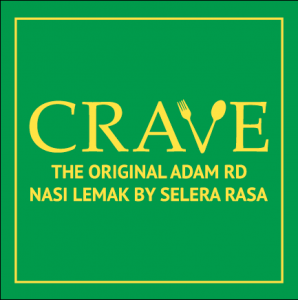 CRAVE
www.crave.com.sg
Facebook: www.facebook.com/CRAVEnasilemak
Instagram: @cravenasilemak
All information (including prices, availability of item on menu and Halal status of establishment) are accurate at the time of posting. All photos used in this site are property of The Halal Food Blog unless stated otherwise.