You probably would have seen quite a bit of buzz about Cinnamoroll awhile back right? So some of you might be wondering – "Why The Halal Food Blog posting about it so late??".
Well, yes the special Cinnamoroll – Fly to Kumoya! pop-up concept has been around since the middle of May but did you know that it's still on?! It's going to be on til mid-August! So, we are posting now because we know that right about now, after all the Raya feasting on Lontong and Rendang, you all are looking for something tasty (and in this case – super kawaii!) to makan right?
Cinnamoroll is a much loved Japanese cartoon character from Sanrio (yes – same gang as Hello Kitty!) and he's celebrating his 15th anniversary this year! So, everybody's favourite Japanese-French Cafe – Kumoya, has teamed up with Sanrio and Little Miss Bento to present not only a specially curated menu for the celebrations but pretty much a whole experience for everyone to enjoy!
Immerse yourself in the cute (and very detailed!) decor as you enjoy the special dishes that have been created just for this special pop-up event. Yup – Kumoya has been transformed!! (PS the cute doll please don't take ah LOL)
But hey, what about the food??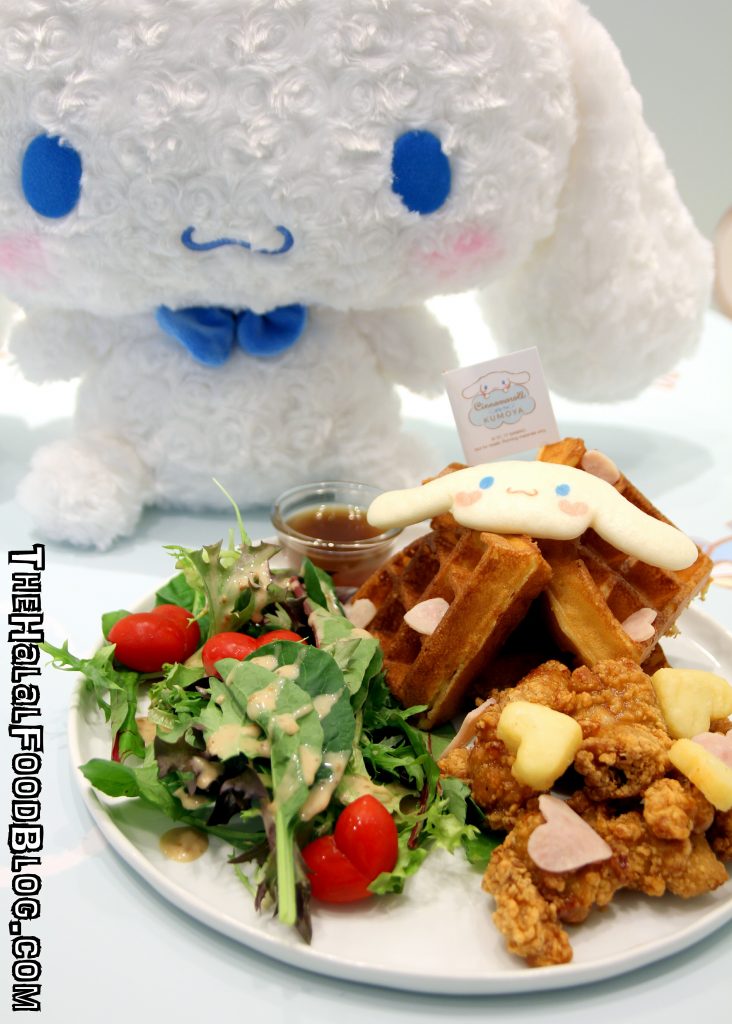 Your Kumoya favourites have been given the Cinnamoroll treatment!
And this means not only to you get to enjoy the tasty food from the Kumoya menu but you also get to enjoy the stunning visuals courtesy of Kumoya and Little Miss Bento's expert handiwork!
VERY INSTRGRAMMABLE!! Even the cherry tomatoes are heart-shaped lah!!
If you might recall from our original visit to Kumoya when it first opened, my favourite dish there was the Waffles With Sweet Shoyu Glaze Karaage Chicken. Well, it's undergone a bit of a revamp for Cinnamoroll and is now the Flappy Floppy Heart Chicken Karaage with Waffles! LOL
You still get those exceptional waffles and crispy chicken karaage of course. And don't forget that Shoyu glaze that is simply to die for! But of course, the cuteness level for this dish has been raised to level Over 9000! (see what I did there?) Definitely super cute and a big hit with the kids. But if you wanna try and maintain your macho image, you can just be like me…
SHOW NO MERCY! (Even though Cinnamoroll may be super cute!) LOL
Anyways, Kumoya proudly introduces no less than 5 special dishes curated specially just for this special celebration of Cinnamoroll! Besides the Flappy Floppy Heart Chicken Karaage with Waffles (above) and the Cloud Garden Sukiyaki Beef Wrap (shown below), you also have choices like the Fluffy Dream Japanese Curry Rice (with Tempura Salmon), Flying Clouds Cinnamoroll Burger (crispy chicken katsu!!) and the Fun with Friends Cold Pasta (crispy breaded Ebi).
There's something for everyone – young and young at heart – plus you know that when Miss Little Bento unleashes her powers and does her thing, everything looks SUPER amazing lah!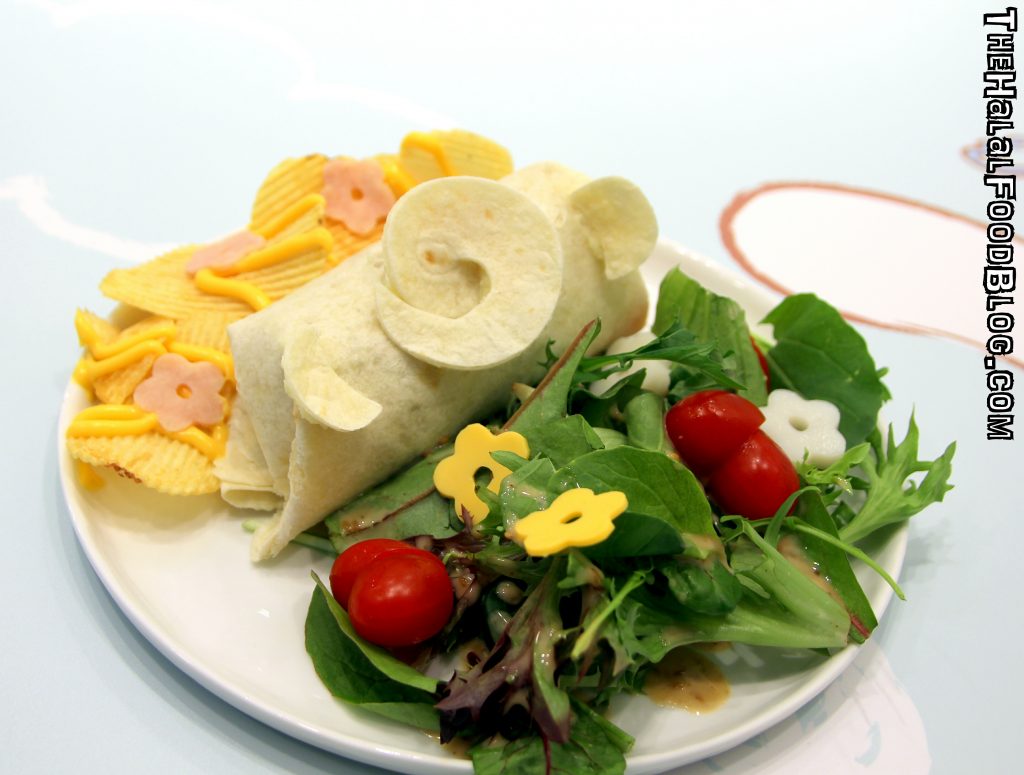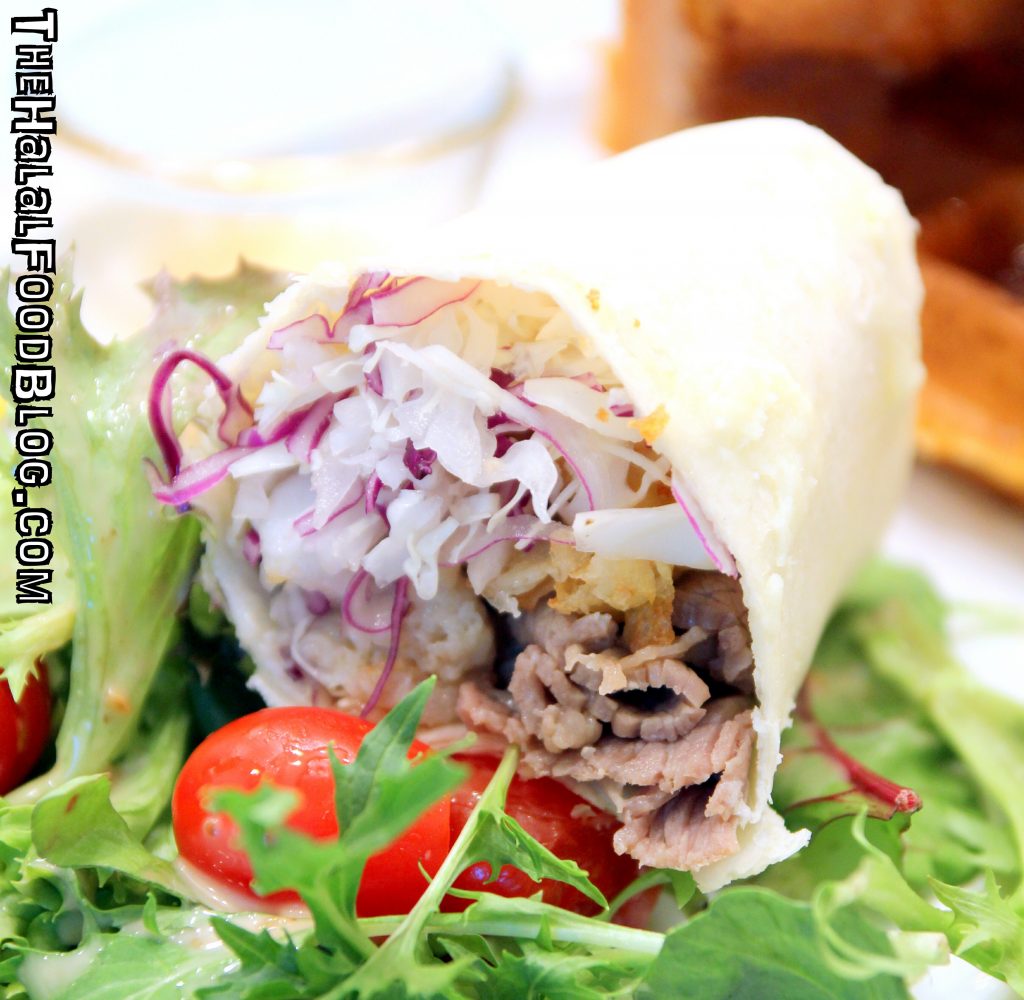 We also had the Cloud Garden Sukiyaki Beef Wrap which includes some of those tasty Sukiyaki Beef slices that also feature in some other Kumoya dishes (like the Sukiyaki Beef Curry Udon!).
It's got a great bite to it and is definitely a good choice if you're looking for something a little bit lighter. Plus it's got LOADS of vegetables both on the side and in the wrap itself so you're technically enjoying a healthier choice dish.
Well, that just leaves more room for dessert! 😛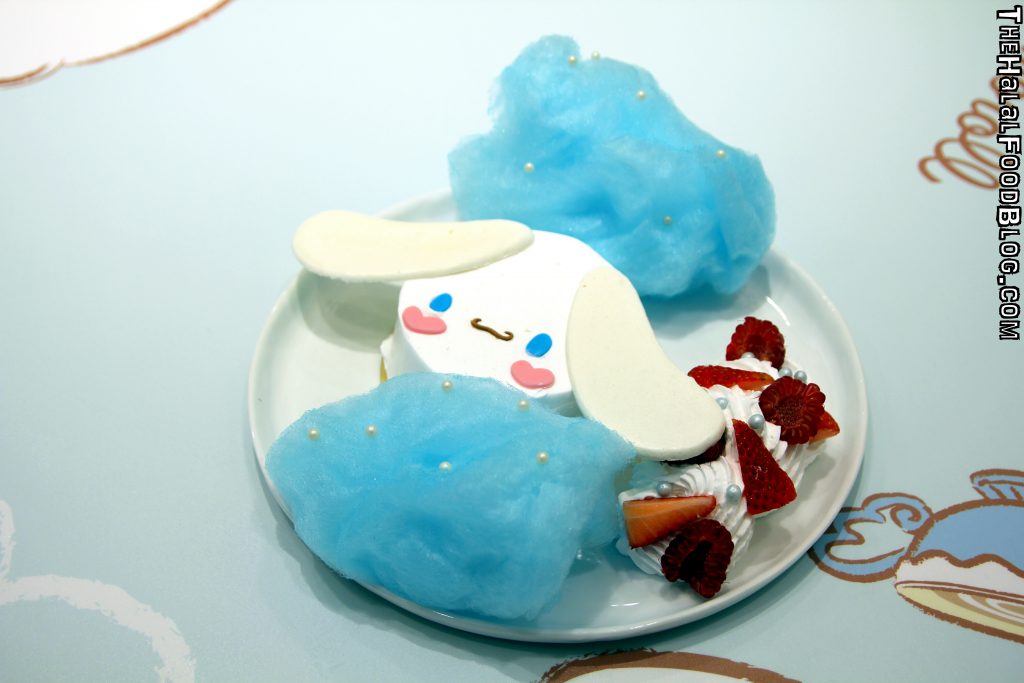 Kumoya is super famous for its tantalizing and tasty desserts so you can be sure that for this special Cinnamoroll – Fly to Kumoya pop-up, the desserts are even MORE inviting than ever! In fact, they look so pretty that I really felt guilty 'destroying' these works of art!
But they are so delicious that I soon got over my guilt LOL
The Fly In The Clouds Yuzu Chiffon Cake was my first victim choice and it turned out to be my personal favourite out of all the desserts we tried there. Besides being visually stunning, the Yuzu Chiffon Cake itself was light and the subtle hint of Yuzu flavour was simply perfect. And the thin layer of cream was the perfect finishing touch.
Cinnamoroll may be flying in the clouds but you'll be flying over the moon when you taste this!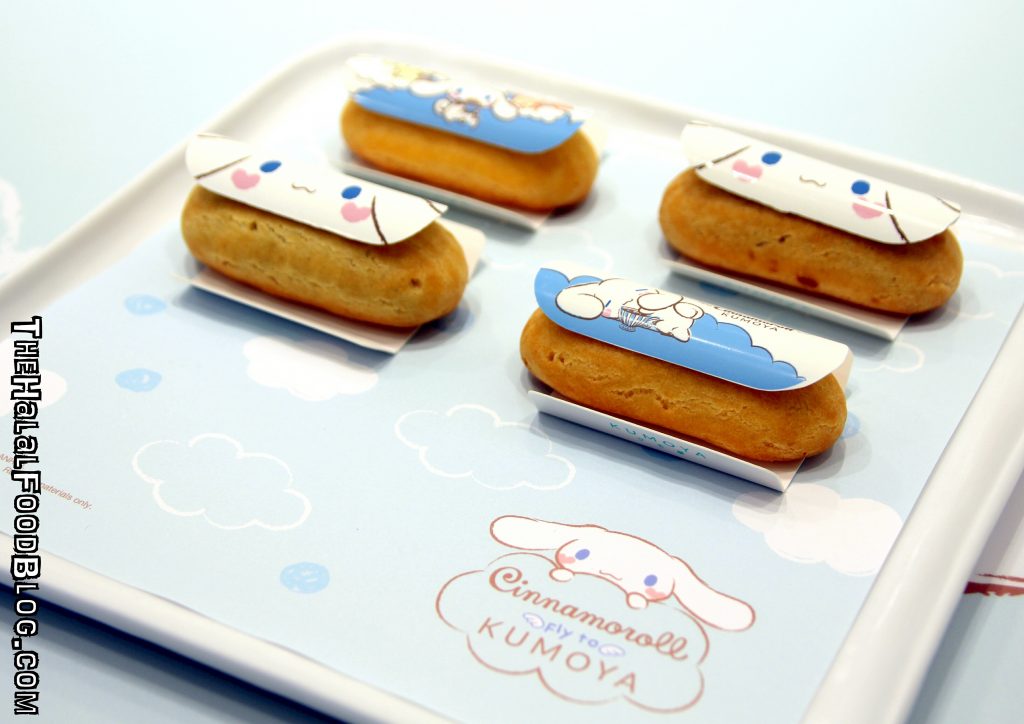 Kumoya's Signature Eclairs have also been given the Cinnamoroll treatment! 4 cure graphic designs adorn your favourite Chocolate and Vanilla-filled Eclairs available in sets of 2 or 4. Trust me – get the set of 4! Because 2 is simply not enough lah let's face it LOL
Besides the Yuzu Cake and Eclairs, you might also consider some Parfaits instead? The Cinnamoroll Berries Fantasy Parfait and the Espresso's Coffee Express Playground are filled with all sorts of goodies on a plate. And as always, a feast not only for the tummy for also for the eyes too!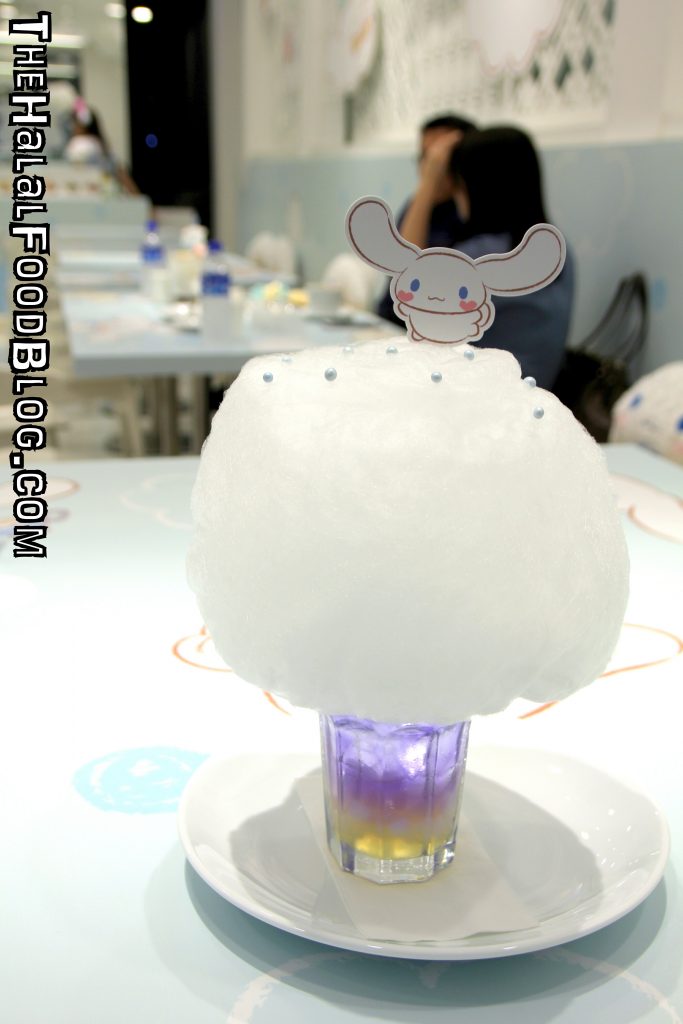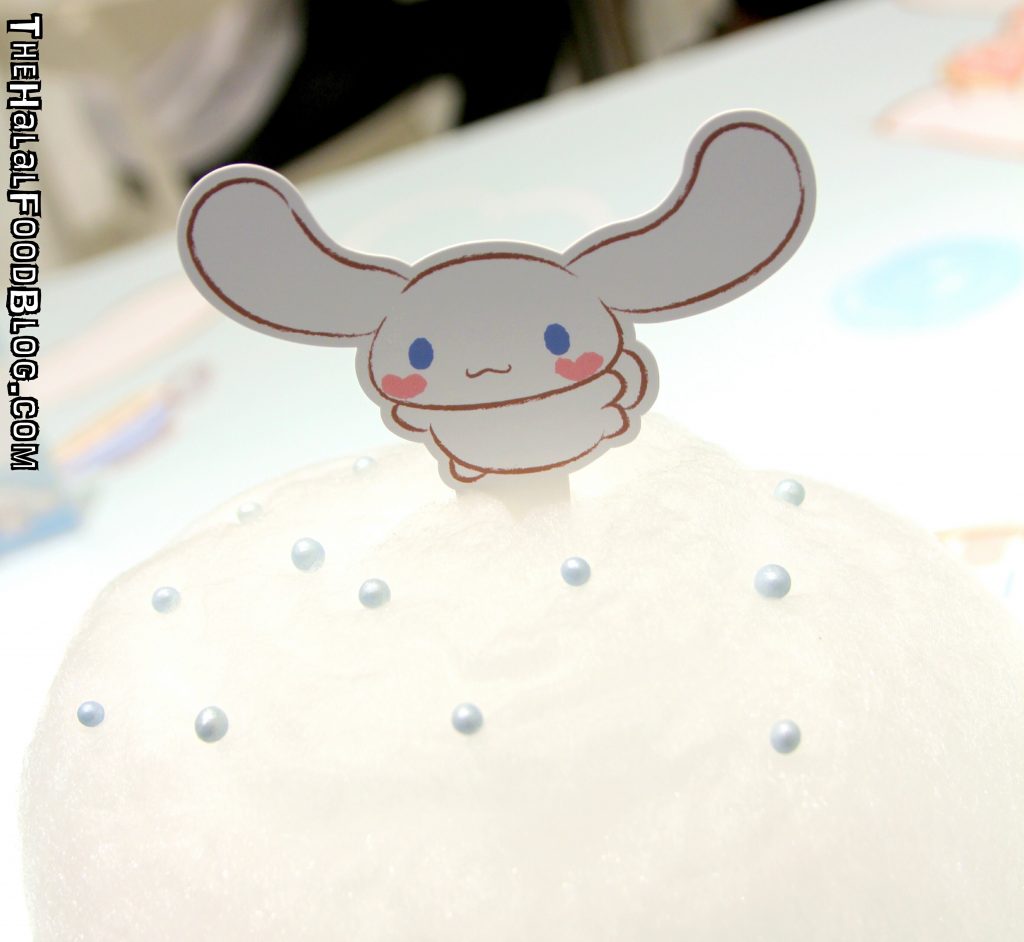 Cinnamoroll already lepak on Cloud 9 so here's your chance to join him. The 'On Cloud Nine' Mango Tea achieves its interesting hue thanks to mango tea and also some butterfly pea-flower!
The crowning glory is the fluffy cotton candy! And speaking of cotton candy…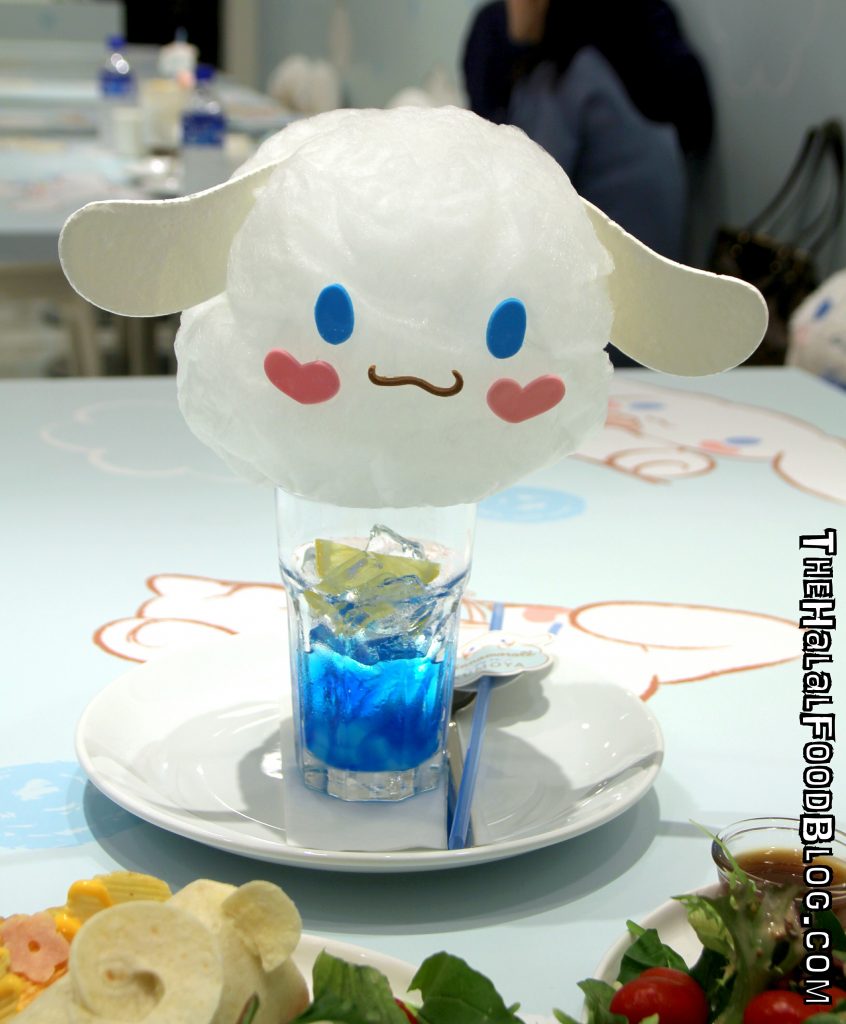 Presenting the Cutie Cutie Special Cinnamoroll Blue Soda! Probably the most fantastic looking beverage on the special menu because of its towering size and also how it's being served! After you get the soda, it's up to you to 'assemble' it but in doing so, you kinda 'deflate' poor Cinnamoroll! LOL
Try not to shake while you pour soda through Cinnamoroll and into your glass! The end result is a bright blue and sedap soda to be enjoyed and also a little bit of cotton candy for you to finish up on the side 😛
The Sweet Fluffy Dream Rose Tea is the other cold beverage available on the special menu and they also have icy drinks like the Floaty Cloud Iced Cafe Latte and Sweet Heart Iced Chocolate. But fret not if you're looking for something hot.
They also have hot beverages like the Kiss Me Sweet Cafe Latte and the Hot and Rich Chocolate too.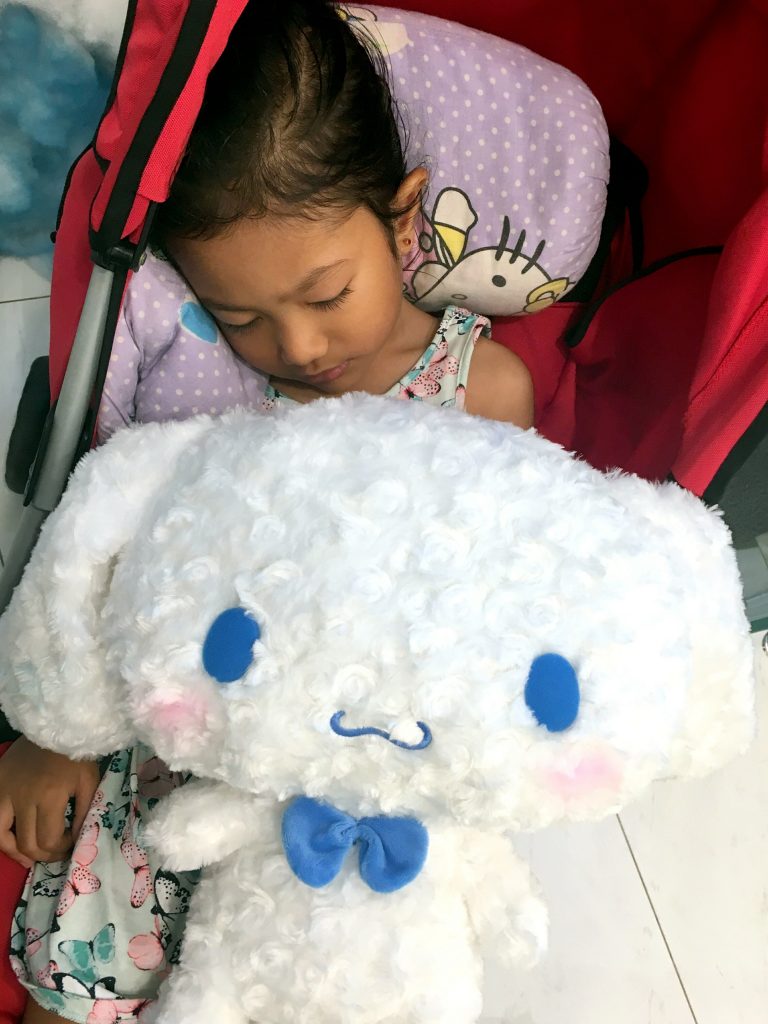 Our Little Princess was so excited to see Cinnamoroll that she fainted! LOL just kidding lah she's sleeping okay.
All in all, the Cinnamoroll – Fly to Kumoya! pop-up event is definitely something you have to experience at least once. After all, it's not often that we get such concepts being introduced (and some more it's Halal okay!) and who knows when is the next time we'll get the opportunity right?
Cinnamoroll – Fly to Kumoya! is now on at Kumoya til 13 August 2017 so head down and enjoy okay!
Super big and special thanks to the team at Kumoya and Little Miss Bento for the amazing efforts in putting all this together!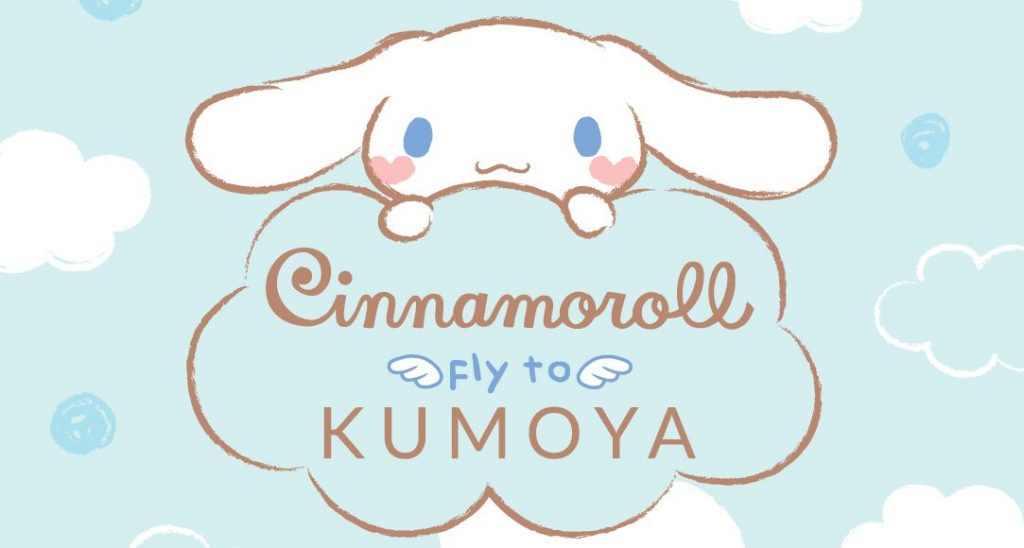 Kumoya Singapore
8 Jalan Klapa
Tel: 6297 3727
Facebook: www.facebook.com/kumoyasingapore
Instagram: @kumoya_singapore
Operating Hours:
Tuesday – Thursday, Sunday
12.00pm – 9.30pm
Friday and Saturday
12.00pm – 10.30pm

All information (including prices, availability of item on menu and Halal status of establishment) are accurate at the time of posting. All photos used in this site are property of The Halal Food Blog unless stated otherwise.