Chope's Diner's Choice is back for a 2017 edition! You – yes, YOU! – get to vote for your favourite makan places spread out over several categories plus you stand chances to win some fantastic prizes along the way! Oh, and the excellent food is always a plus 😛
So there are 12 categories like Restaurant of the Year, Most Romantic and Best Halal spot just to name a few. But the category that we're featuring here is one that The Halal Food Blog is honoured to be a part of!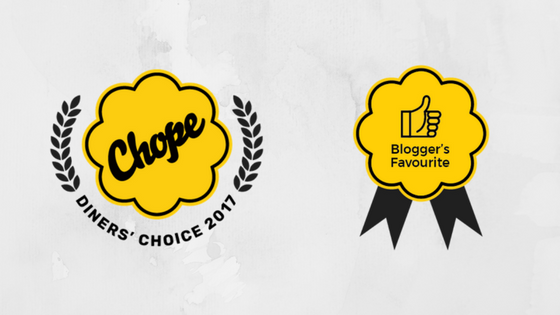 The 'Blogger's Favourite' category features 15 makan places specially chose from renown blogs including Rubbish Eat Rubbist Grow, Seth Lui, The Ordinary Patrons, Ranting Panda and – last but not least – The Halal Food Blog! 😀 We've each selected 3 of our favourite dining spots from a (loooooong) list of Chope's best and now you can vote for your favourites too.
You can get full details about the Chope's Diner's Choice 2017 at the end of the post but now, we're going to start with the second of our selections for The Halal Food Blog's 'Blogger's Favourite'!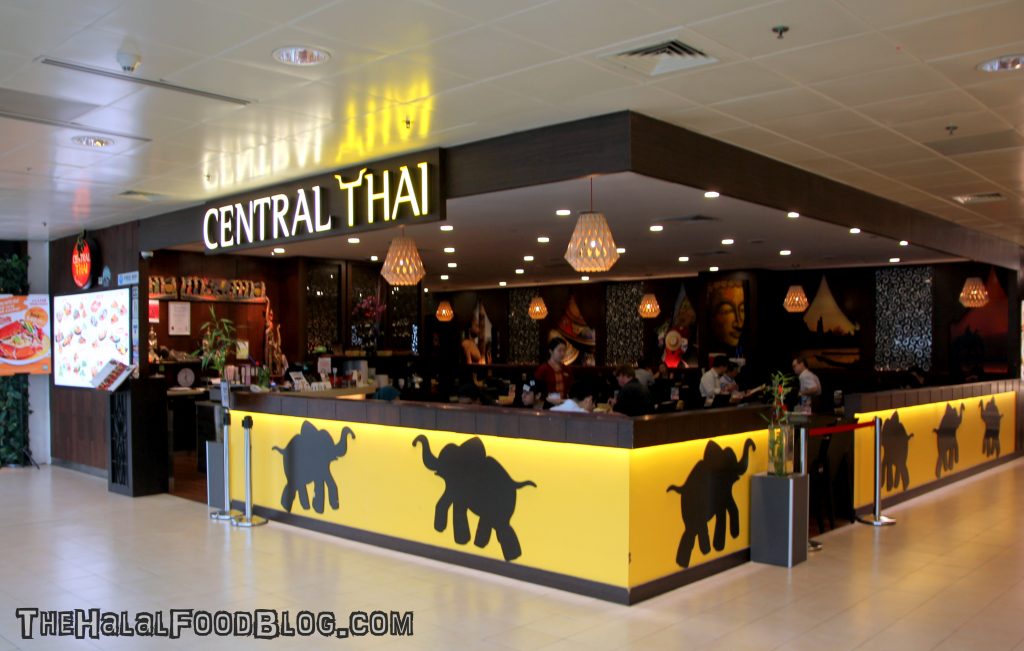 If you've been to Changi Airport Terminal 2, you would probably have come across Central Thai. It's one of the few Halal makan places there and a popular choice not only with travellers passing through. I mean, if people would travel to their airport just to makan there, it's gotta be good right!
It's got an extensive menu with plenty of your favourite Thai dishes to choose from! In fact, I'm gonna guess that you'll have a hard time deciding what to order because they are all so appetizing. Well, I had a hard time anyways LOL 😛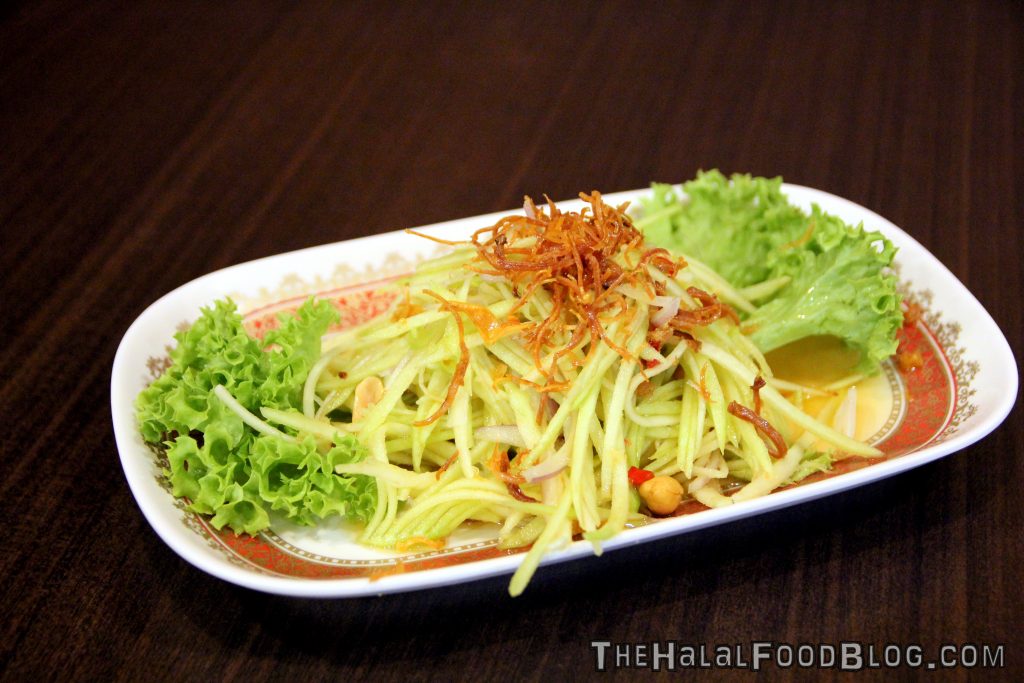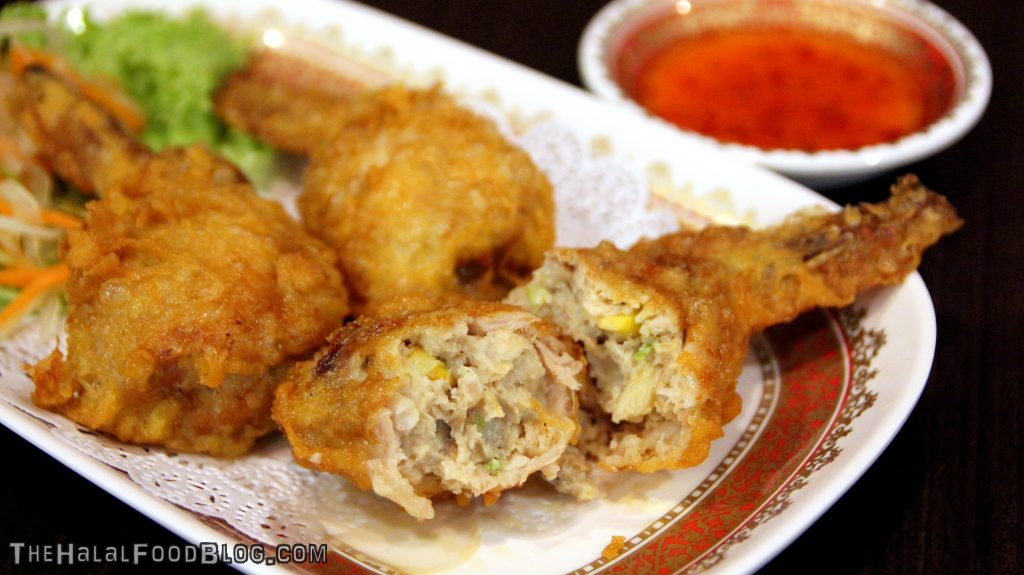 Starting off with some appetizers is always a good choice especially when there are so many good ones to choose from am I right or am I right?
Thai Mango Salad aka Som Tum is a natural and obvious pick (can't do without it when having Thai!). It's got that right amount of sweet, salty, sour and spicy to get your appetite going for the feast ahead!
We also decided to try the Thai Stuffed Chicken Wings which have become a new classic when it comes to Thai cuisine. Besides that, Central Thai also has appetizers like Thai Fish Cake, Deep Fried Spring Rolls and the list goes on and on. In fact, you might wanna order the Thai Combination Platter to get a sampling.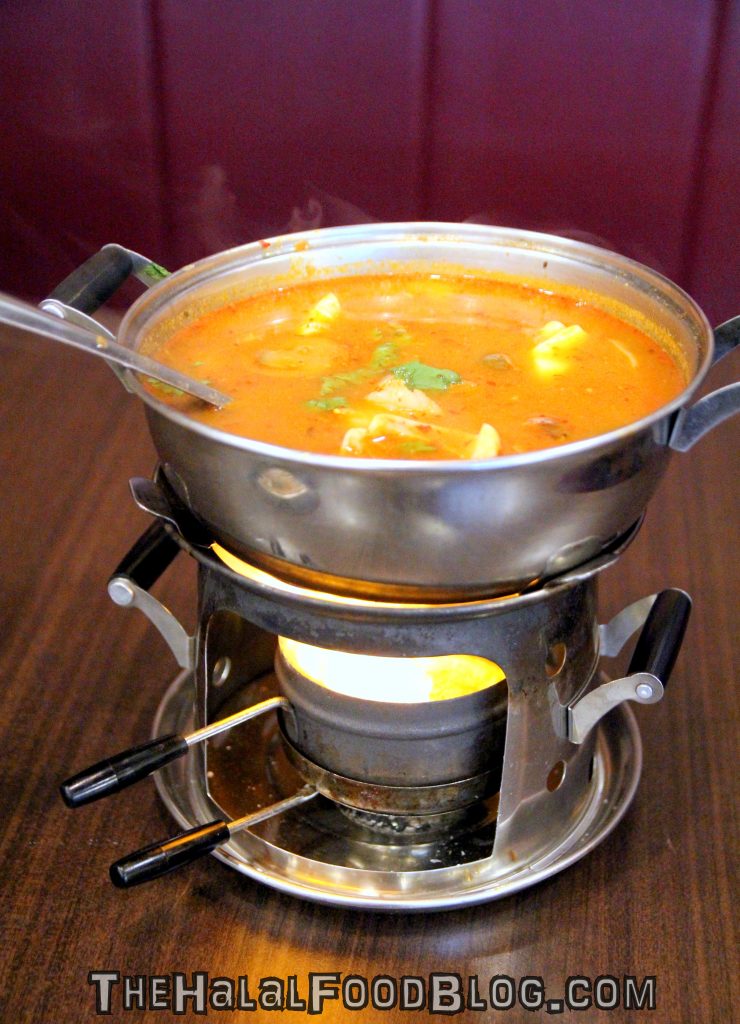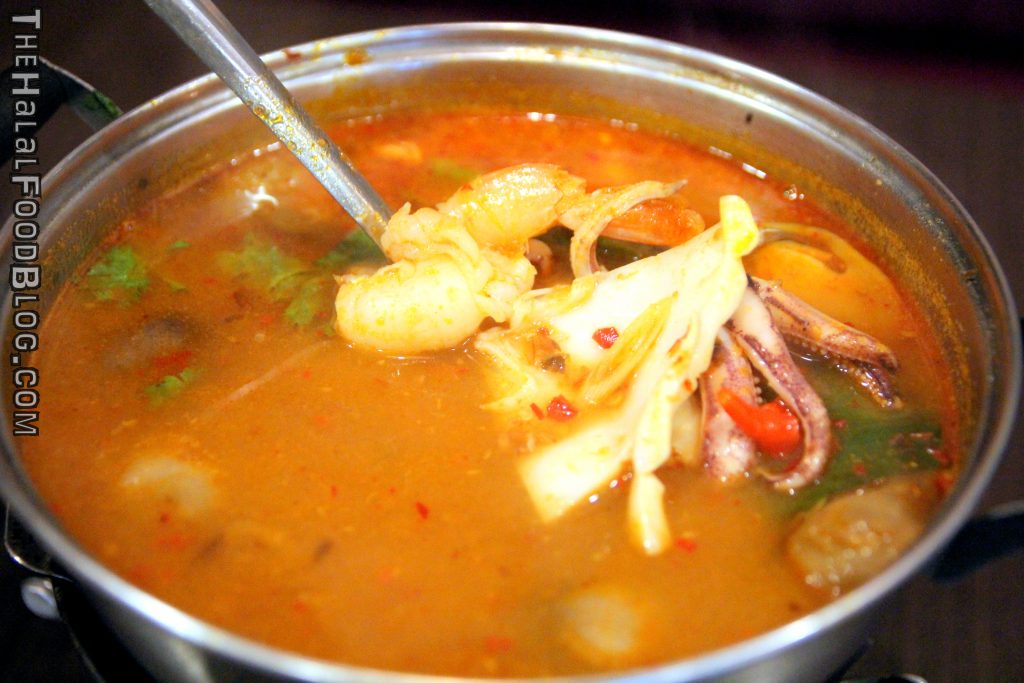 ZOMG it's the beloved and much revered Tom Yum Soup – the quintessential Thai soup that's almost mandatory! The Central Thai version is sedap! A little tang and sweetness here and there goes a long way. It's got a bit of a spicy kick but I guess it could register higher on the spiciness scale.
Plenty of seafood goodies but you could also go for the Chicken, Beef or Prawn versions.
Or perhaps you could try the Tom Kah (aka the creamy Tom Yum), Beancurd and Minced Chicken Soup or perhaps some Fish Maw with Crab Meat and Shredded Chicken Thick Soup (which sounds like it's gonna be the bomb!).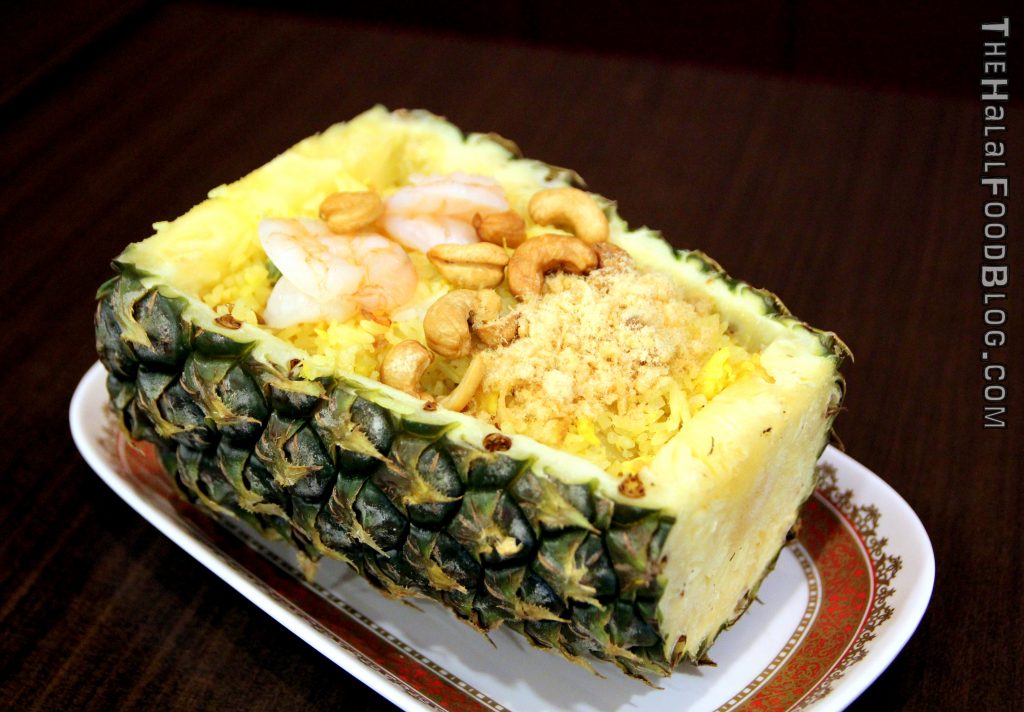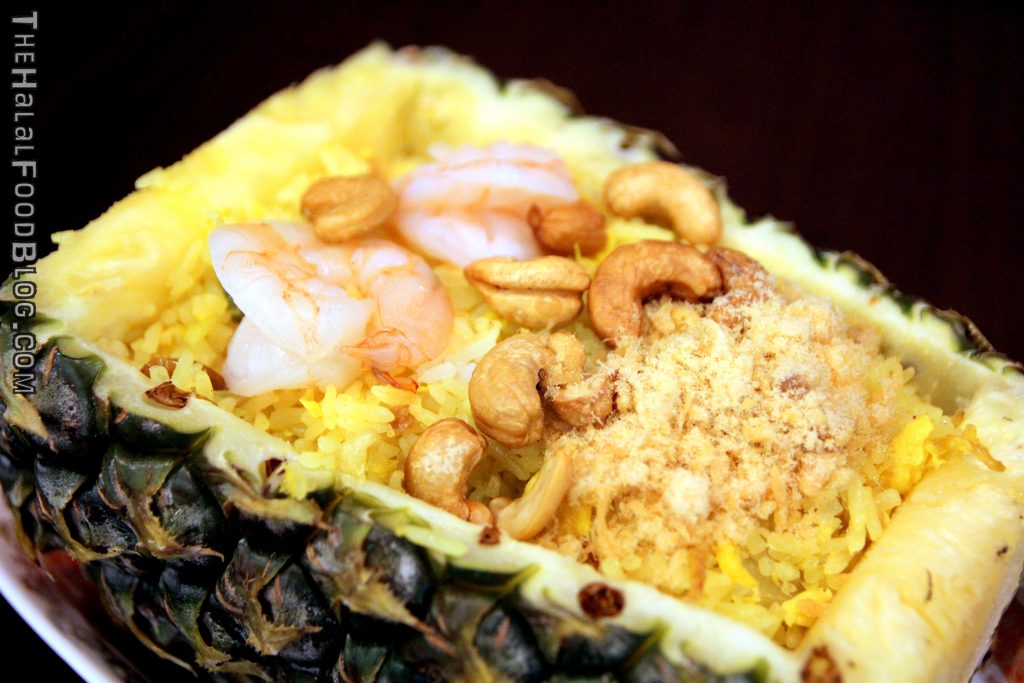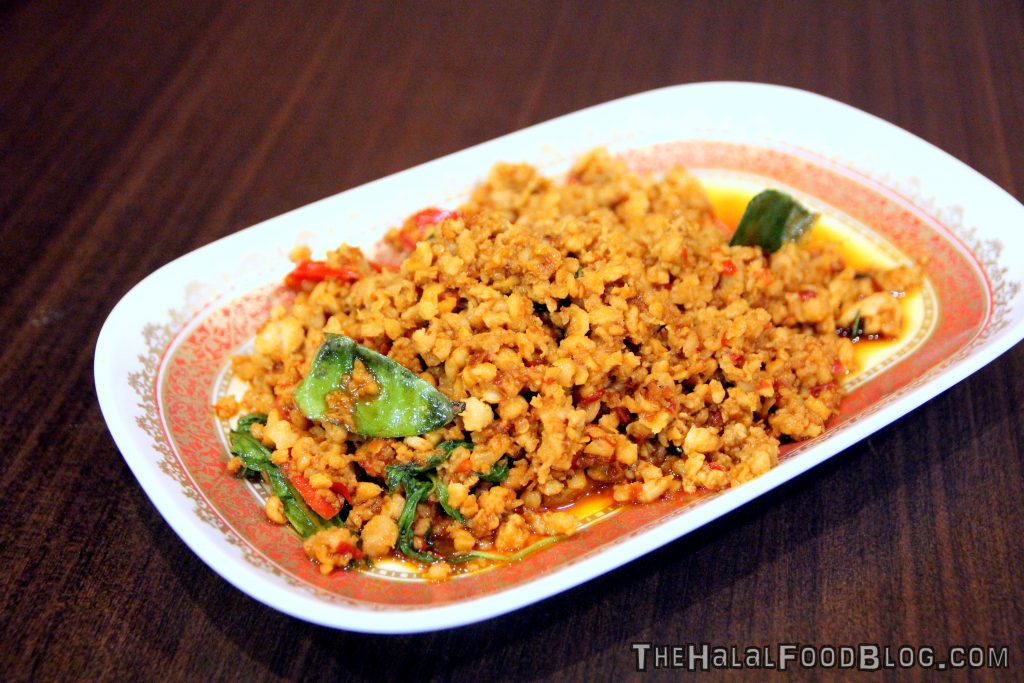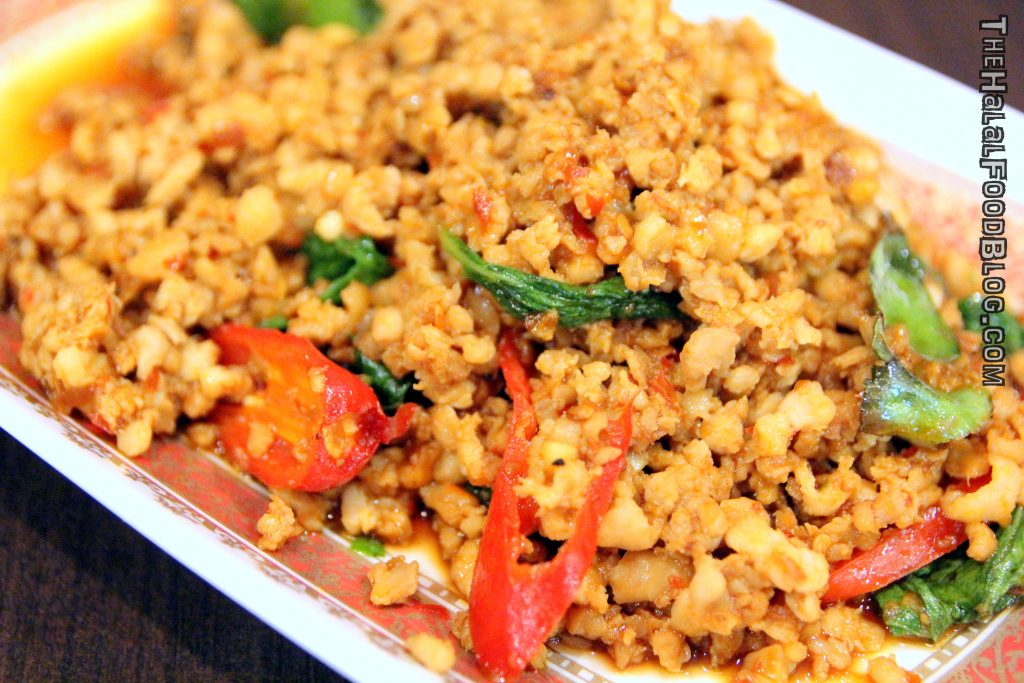 Another personal favourite is the Thai Basil Chicken (or you could go for the Beef too if you'd like). Goes perfect with a serving of hot plain white rice or go a level up with some fried rice. A good choice might actually be the Pineapple Fried Rice which has become synonymous with Thai cuisine despite not originating from Thailand LOL I guess they've really made the dish their own 😀
Honey, Lemon, Cashew Nuts and Hot Plate Black Pepper are other ways you could enjoy your Chicken or Beef at Central Thai. They also have Thai Pandan Leaf Chicken too!
Don't forget to eat your veggies while you're at it! Thai Sambal Kang Kong is a classic but so many others to choose from too including  Baby Kailan with Oyster Sauce, Broccoli with Scallops and Salted Egg Sambal Long Bean with Chicken just to name a few.
And we didn't even start on dessert! LOL but confirmed Aroy Mak Mak one lah!
Definitely plenty to enjoy at Central Thai and I reckon one visit is not enough! The next time you're passing through before your flight or perhaps gonna send or fetch someone or even if you're headed there just to makan – don't forget to Chope your table in advance!

You can click on that BOOK NOW button to Chope your seats at Central Thai! It's that simple!
And on top of that, book & dine from 31 October to 21 November with the promo code CHOPEDC17 to earn 200 Chope-Dollars!
Don't forget to vote for your favourite restaurants for the Chope Diner's Choice 2017!
Not only do the makan places gain the recognition they deserve but you also stand to win amazing prizes like staycations, shopping vouchers, Chope Gift Cards and the grand prize – a pair of flight tickets to Phuket!!
So get Chope-ing and all the best!
May the best taste win!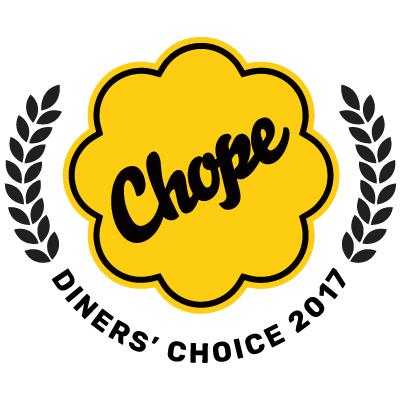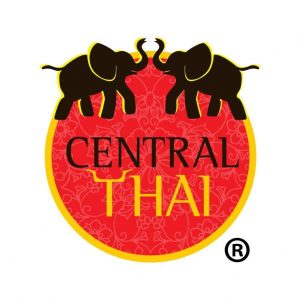 Central Thai
Changi Airport Terminal 2 Viewing Mall
60 Airport Boulevard #03-110
Tel: 6546 1585
www.centralthai.com.sg
Facebook: www.facebook.com/CentralThaiSG
Instagram: @centralthai
Operating Hours:
Sunday to Thursday – 9.00am to 11.00pm
Friday, Saturday & Eve of Public Holidays: 9.00am to 12.00 midnight
All information (including prices, availability of item on menu and Halal status of establishment) are accurate at the time of posting. All photos used in this site are property of The Halal Food Blog unless stated otherwise.