Wah I'm totally in the mood for this right now sia LOL (because it's raining heavily as I type this). But then again, I'm always in the mood for piping hot food – especially BBQ 😛
We all know about a craze that has hit our island over the past few years. Oh yes, the Thai favourite table BBQ, Mookata, is as popular than ever and we now have more Halal options when it comes to Mookata!
Before there's another big debate, I think we better just mention from the start here lah okay.
"Moo" = Pork (as in Babi) + "Kata" = Pan (as in hot pan)
So technically, 'Mookata' literally translates to 'Pork Pan' which kinda puts a little people off. Well, nowdays, you might see the term 'Halal Mookata' a lot (which is technically an oxymoron if you think about it) which means that pork is eliminated from the equation.
Generally, I think majority of people are aware of the meaning and the difference between the Halal and Non-Halal version. But in case you are reading this for the first time, now you know! Anyways, they call it Chickata here and the bottom line is that Chickata is CERTIFIED HALAL by MUIS! In fact, it's also Muslim-owned and one of the owners happens to be a convert (in case any of you were wondering!)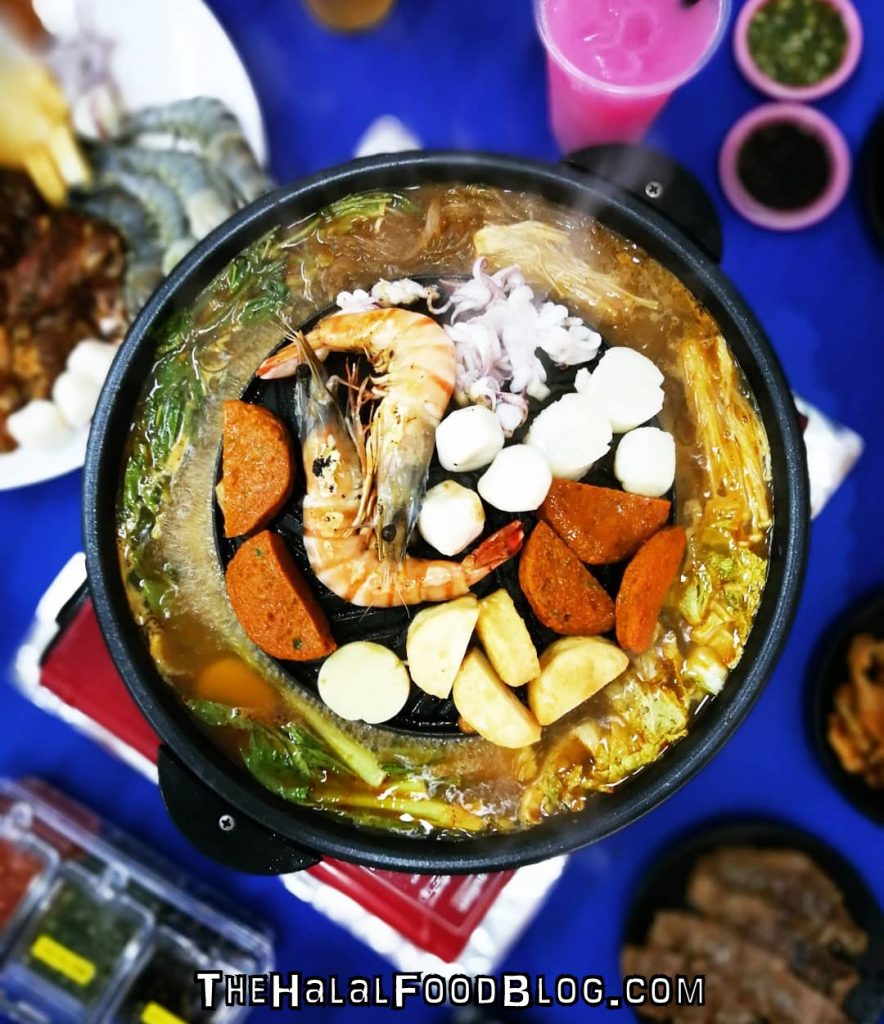 I think that there's something so satisfying in enjoying your food piping hot right off the pan. Don't you? I know some people have this thing where they don't like to cook their own food when they're eating out at a place like this (or any other steamboat / table BBQ joint) but I think it's totally worth it if you're into this kinda thing.
Chickata not only offers you a great table BBQ experience but they also have plenty more stuff to offer too! But more on that a little later okay. For now, we're gonna talk about the BBQ! 😛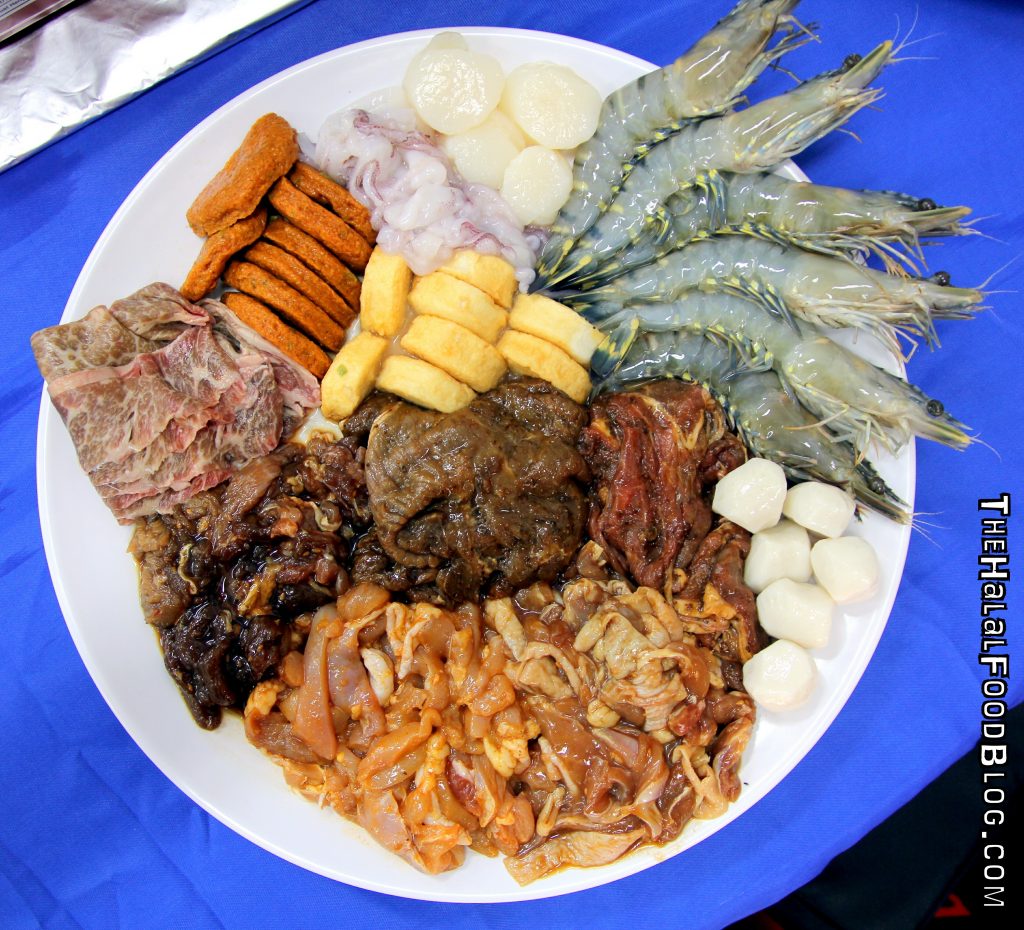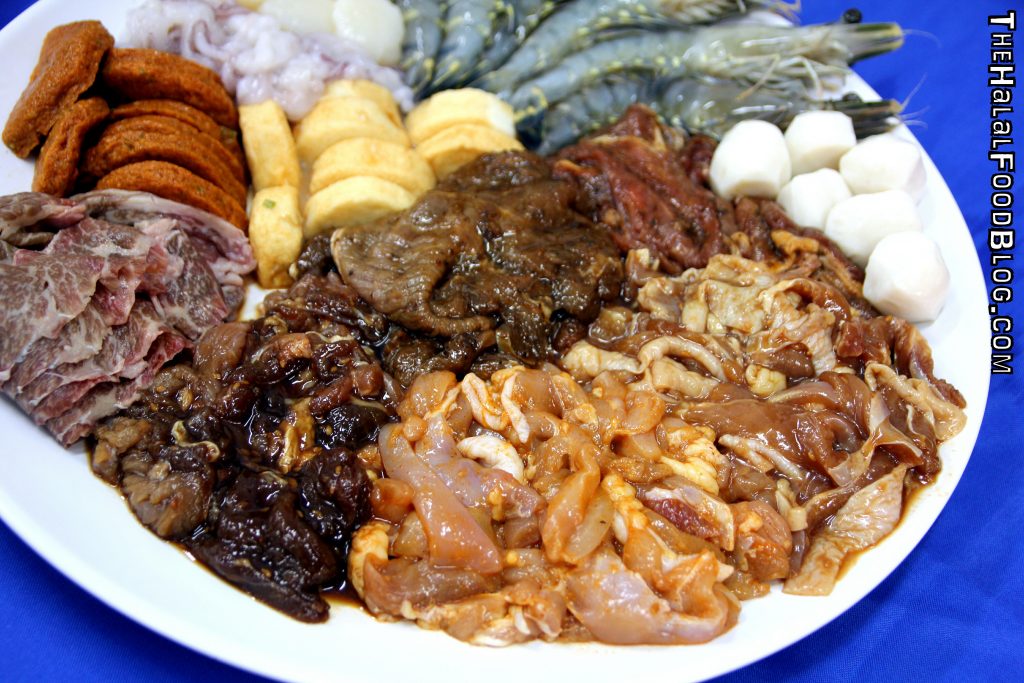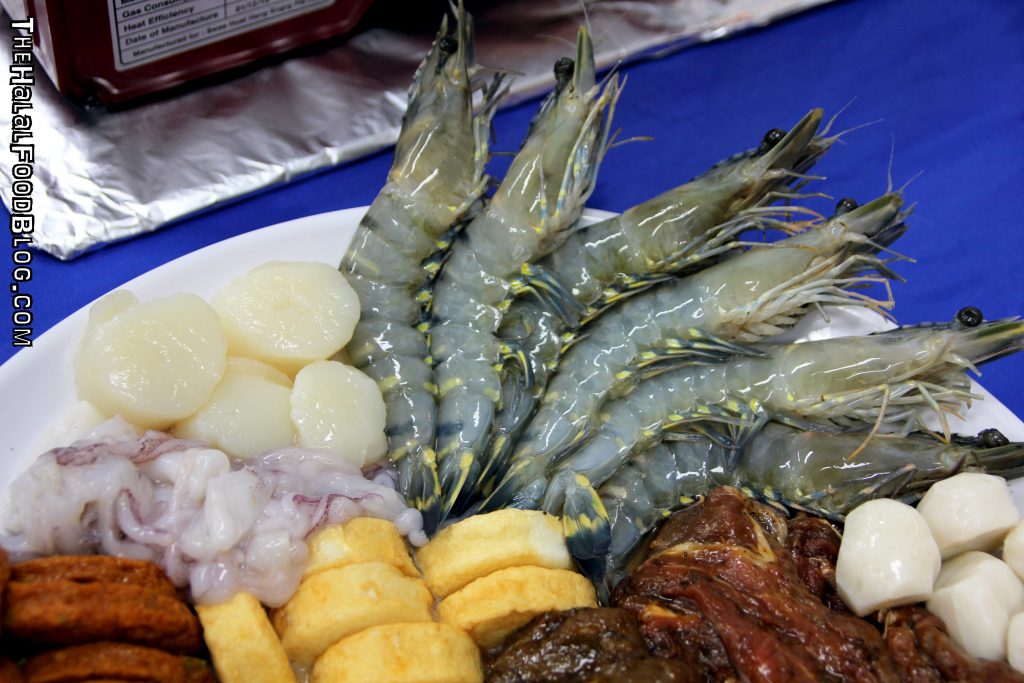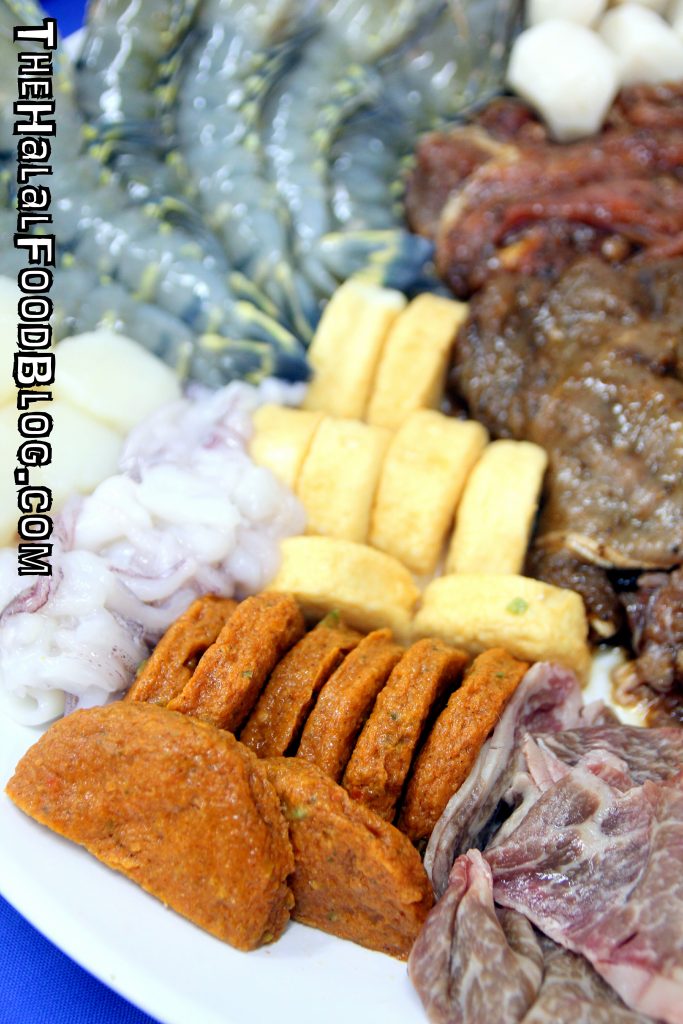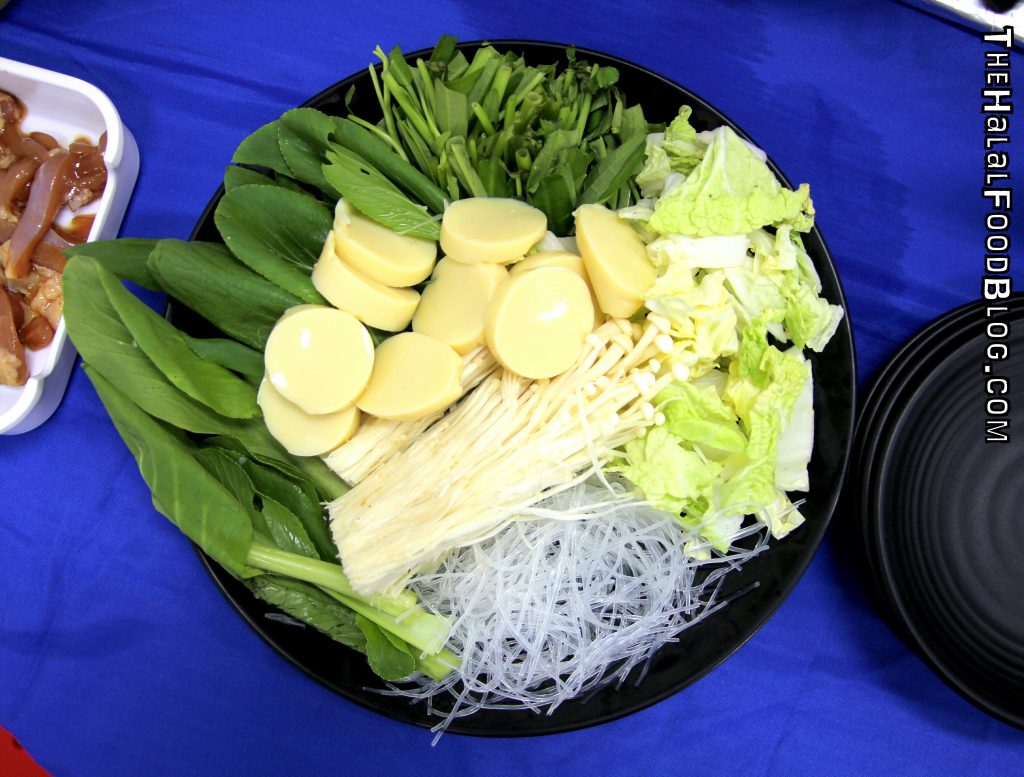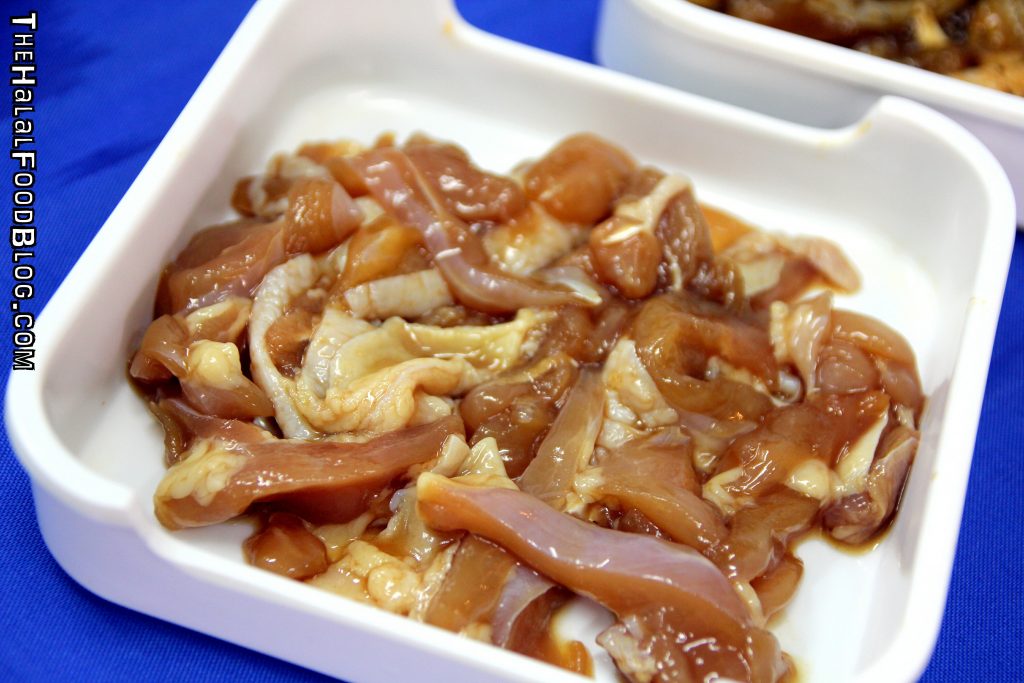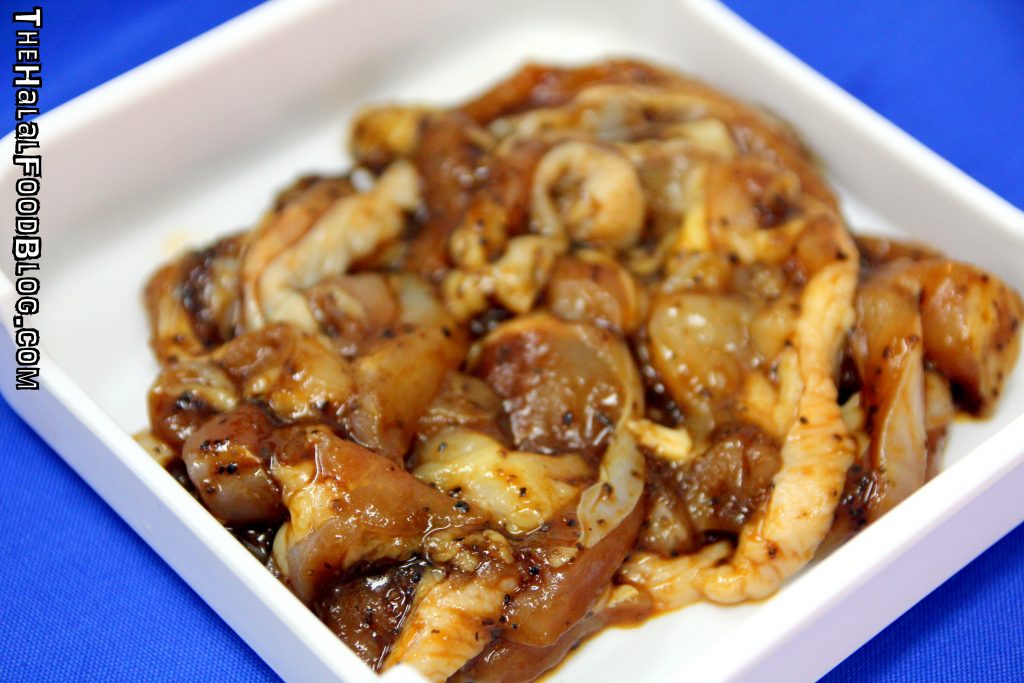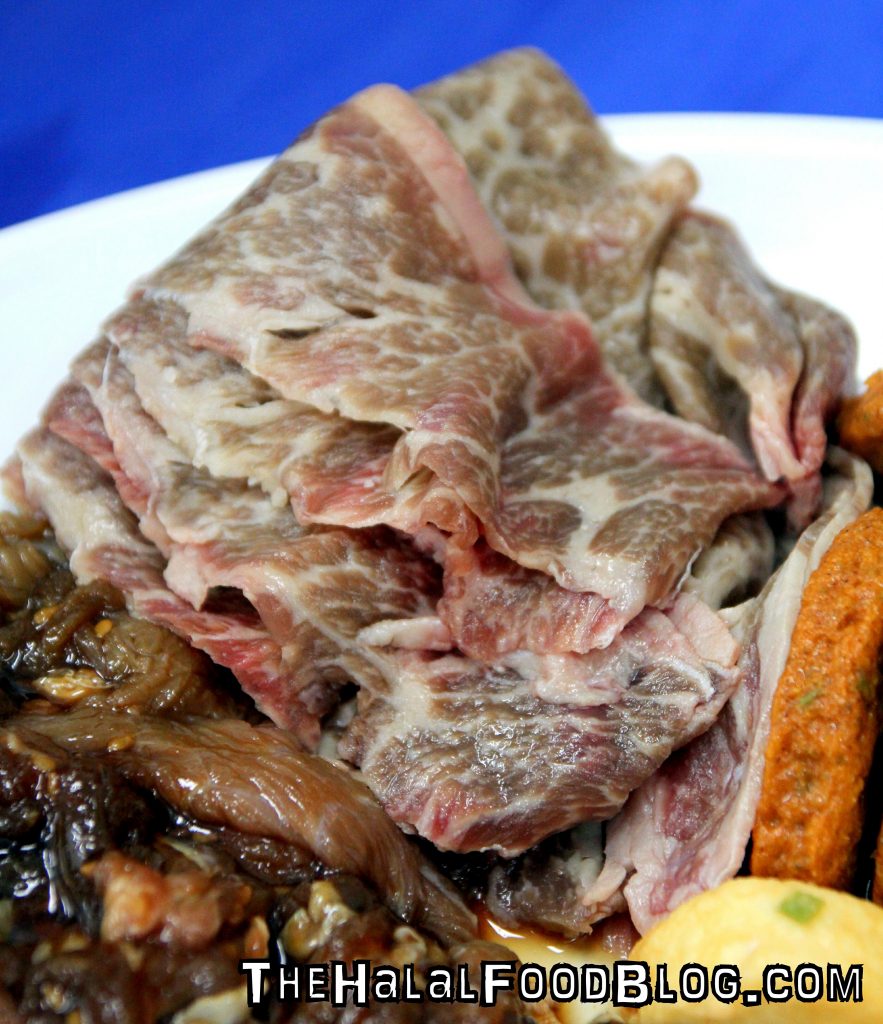 They've got plenty on the menu at Chickata including a few Sets to suit no matter how big your dining group. Solo? Duo? Coming down with the whole kampung? NO PROBLEM 😛
The set you see above is the Combo Platter for 6 pax (priced at $60) which was super generous and actually very reasonably priced. It includes 2 types of chicken (we chose Teriyaki and Tom Yum), 2 type of beef (either Black Pepper, Teriyaki or ANGUS!!), Black Pepper Lam Slices, Turkey Bacon, Tiger Prawns, Scallops, Squid, Fishballs, Cheese Tofu, Thai Fishcakes and a whole host of veggies too. As you can see, some really premium ingredients!
We also added 2 extra servings of chicken namely the Oyster and Black Pepper by the way!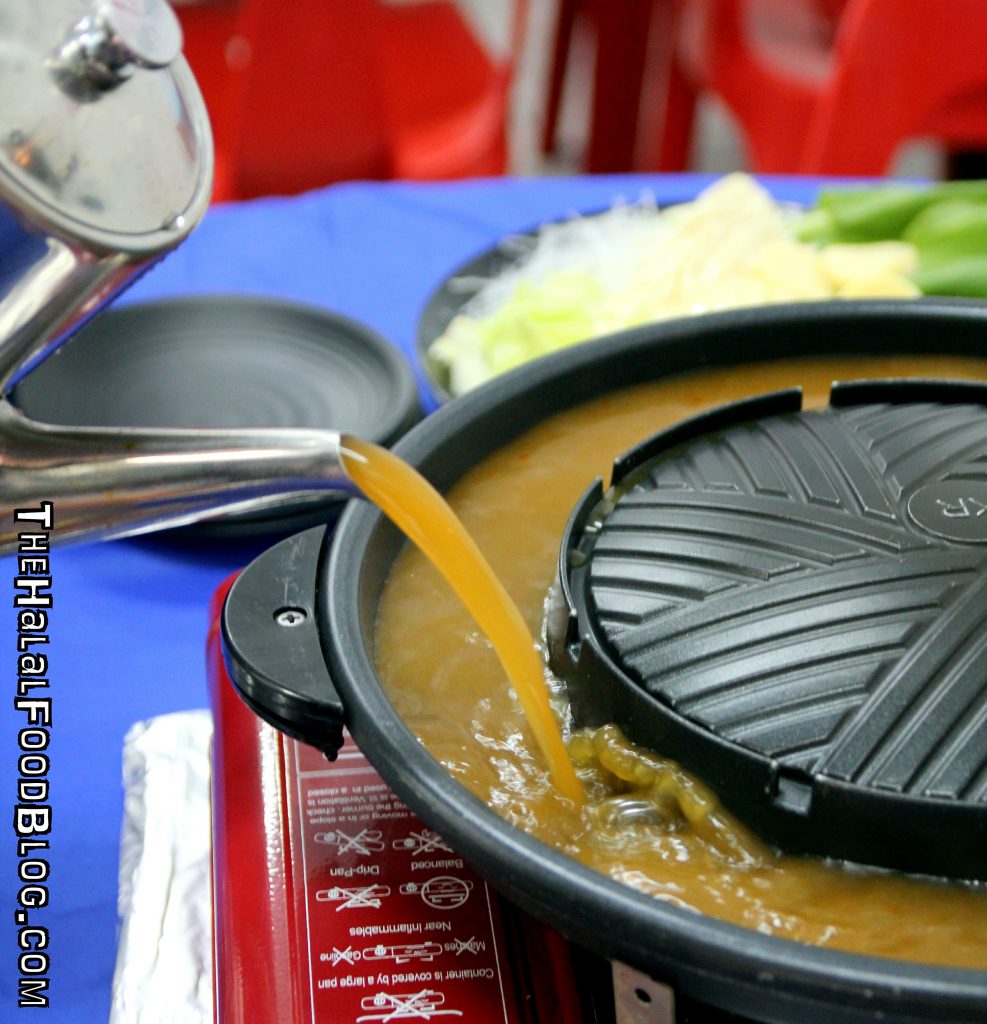 You can choose Tom Yum or Chicken for your broth. This will serve as your base where you can not only savour the soup but also cook some of the ingredients (especially the veggies) in. And as the BBQ goes on and on, the flavours from your grilled food is going to seep in and make that broth even more hearty FUYOH!
Anyways, the Tom Yum broth is POWER! Really has a good kick to it! But if you're looking for something a bit more mellow, then the Chicken broth is probably a better choice for you.
And once your broth is coming to a boil, it's time to start grilling!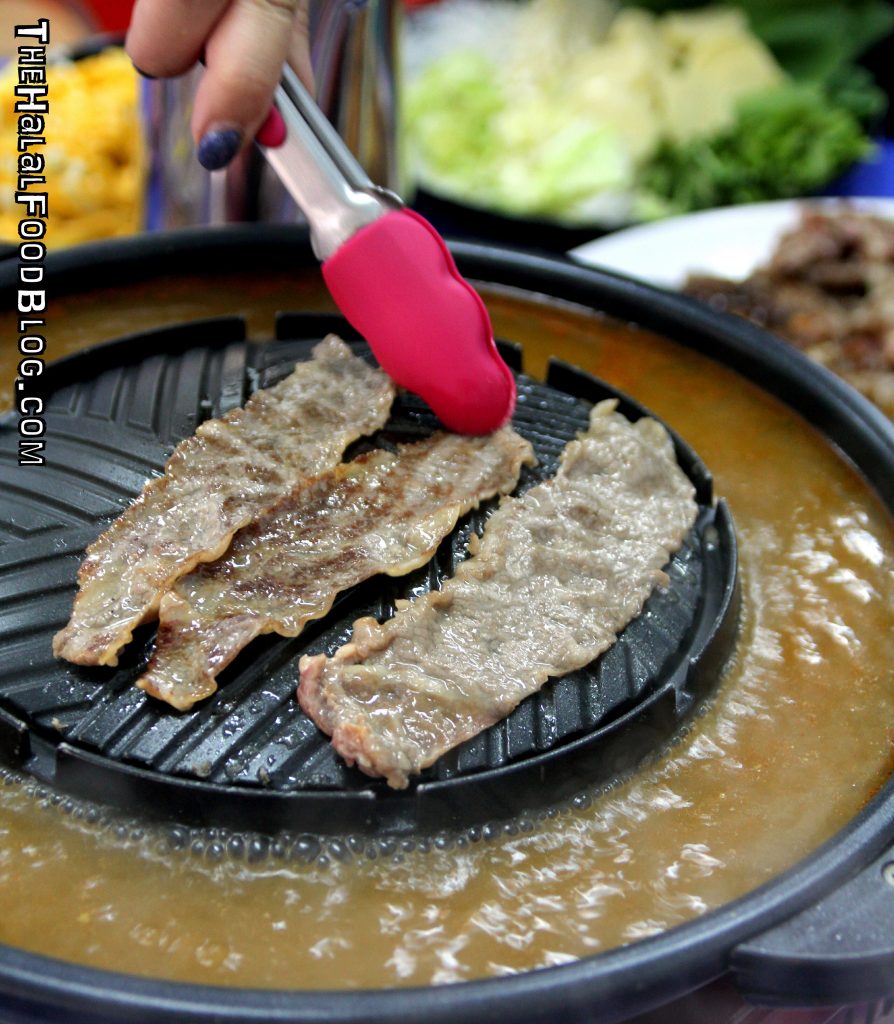 Remember that Angus Beef we were talking about? MUST HAVE!!
The Angus Beef strips are tender and you really get to enjoy that rich beefy flavour even without any seasoning! Trust me – you're gonna wanna order more! 😀
Anyways, once the grill gets going, it's full speed ahead!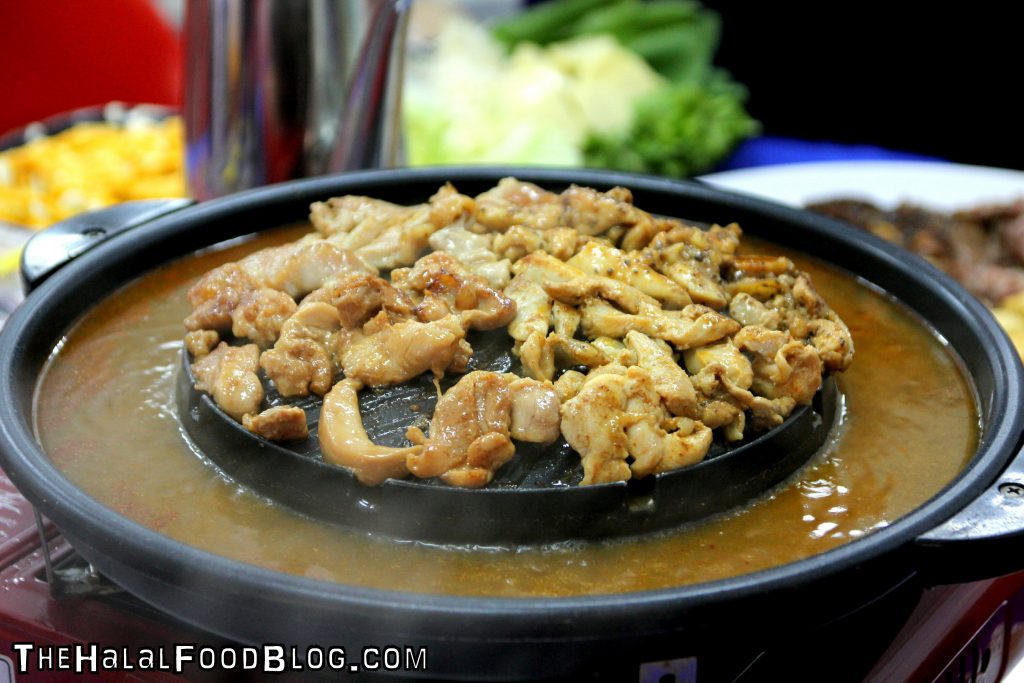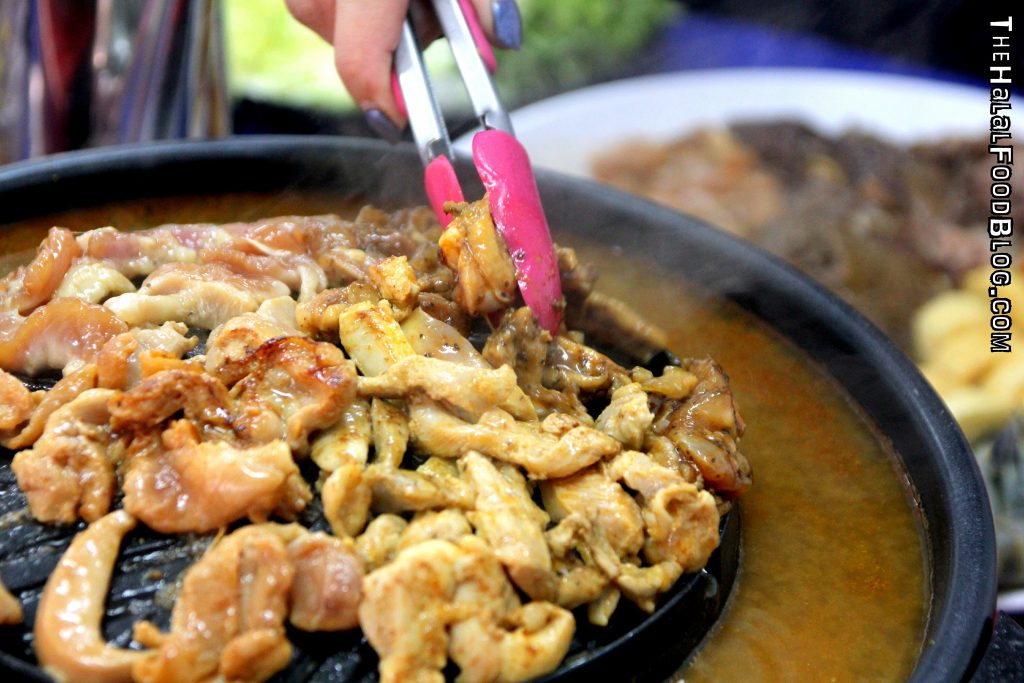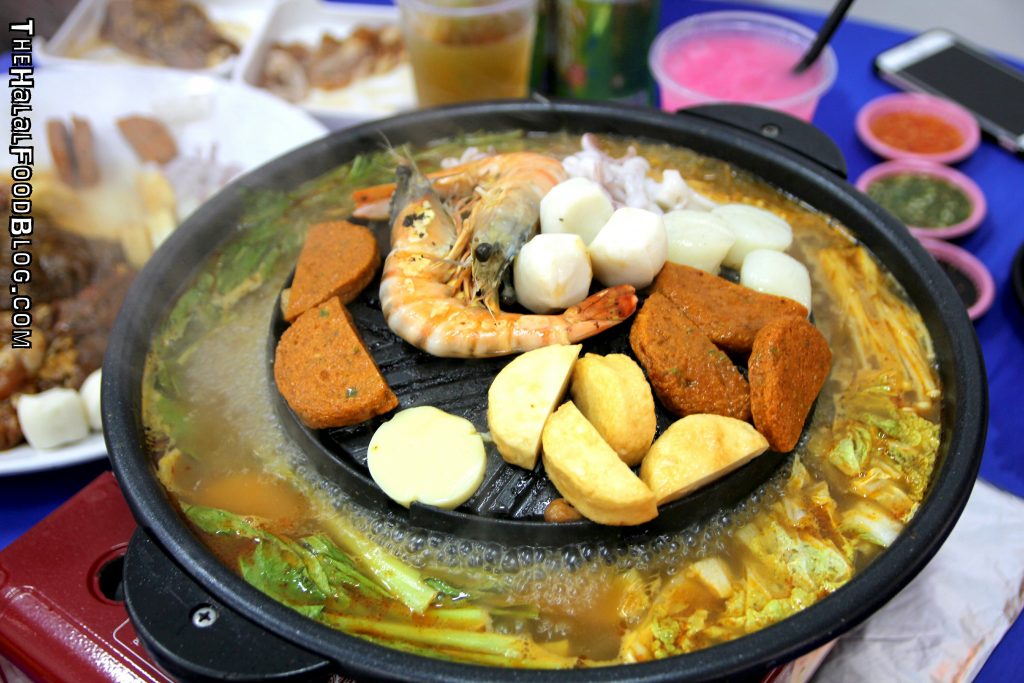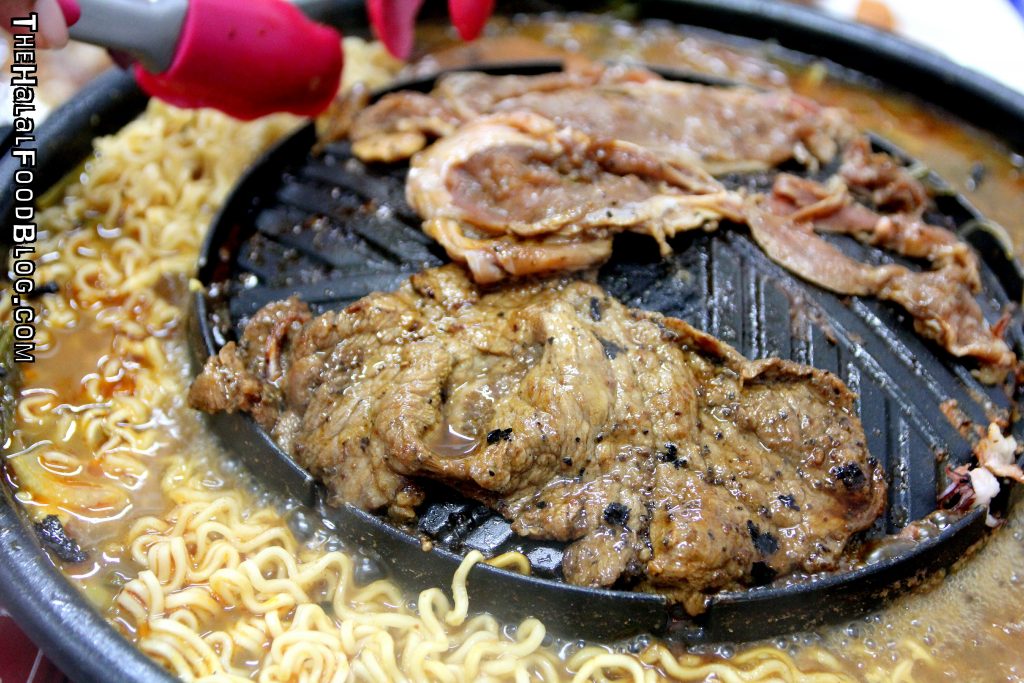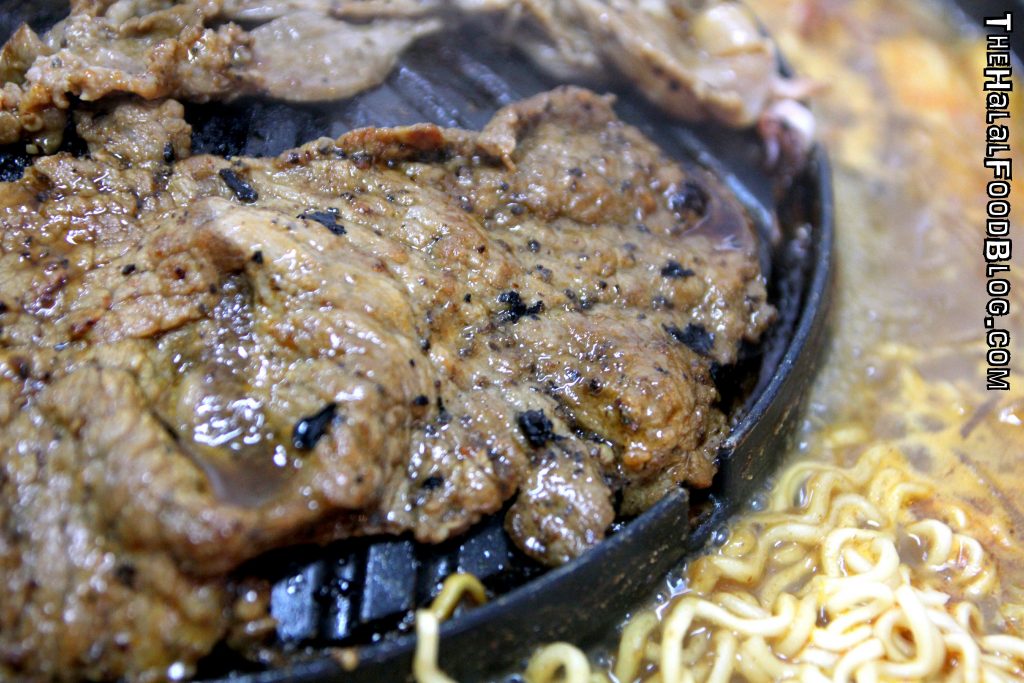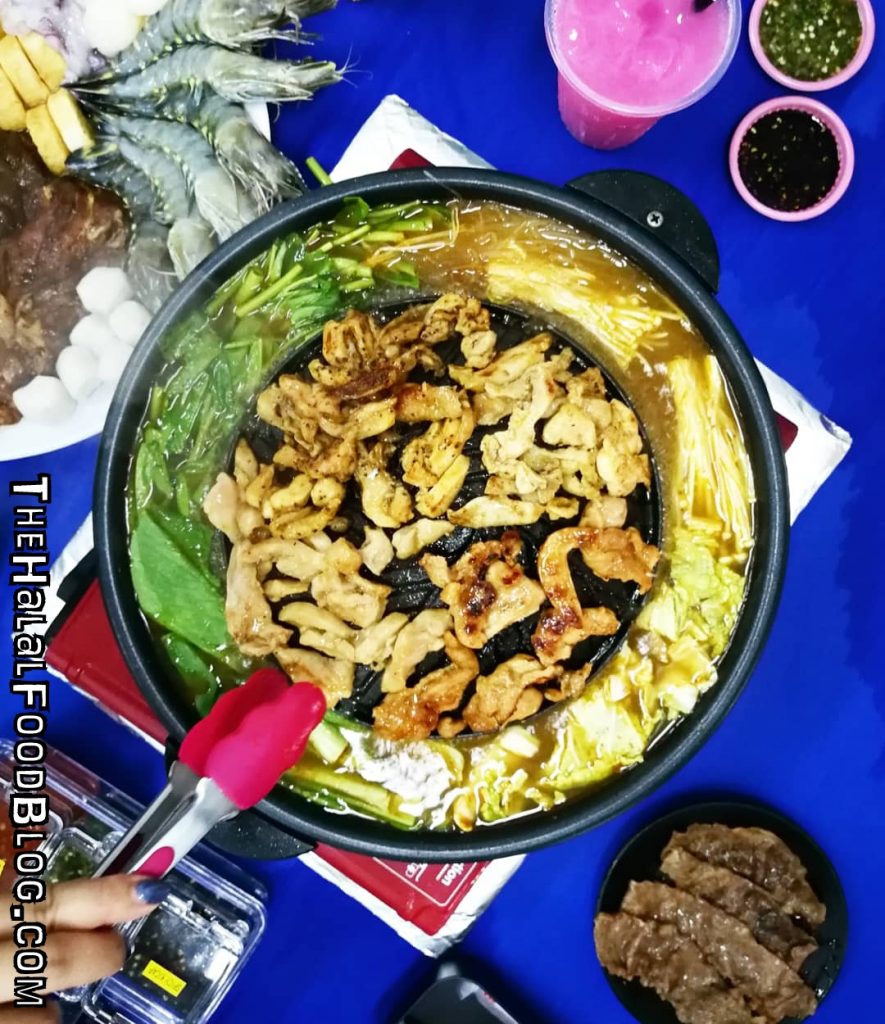 I would have snapped more photos of all the great food but I was too busy eating it LOL wah I really enjoy this kind of meal! Everyone gets involved and grills here and there and dipping into the soup. Super shiok!
Especially with all the fresh meats and seafood, totally satisfying. And don't forget to eat your veggies okay!! 😛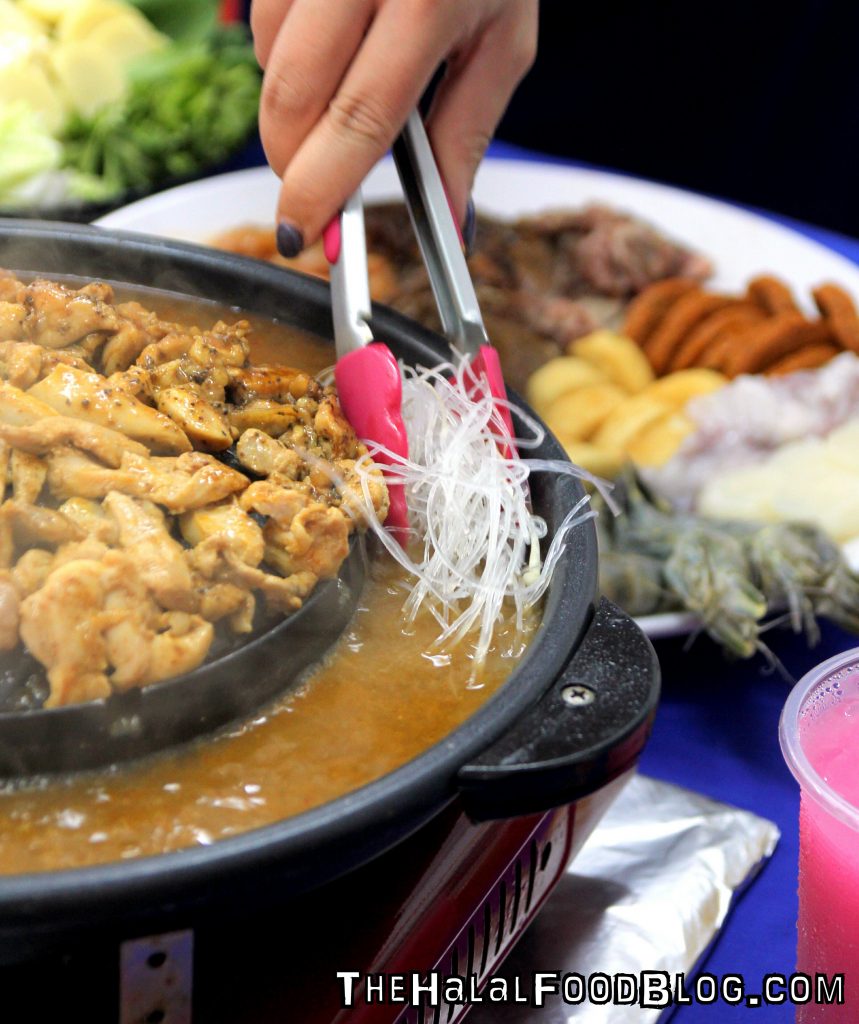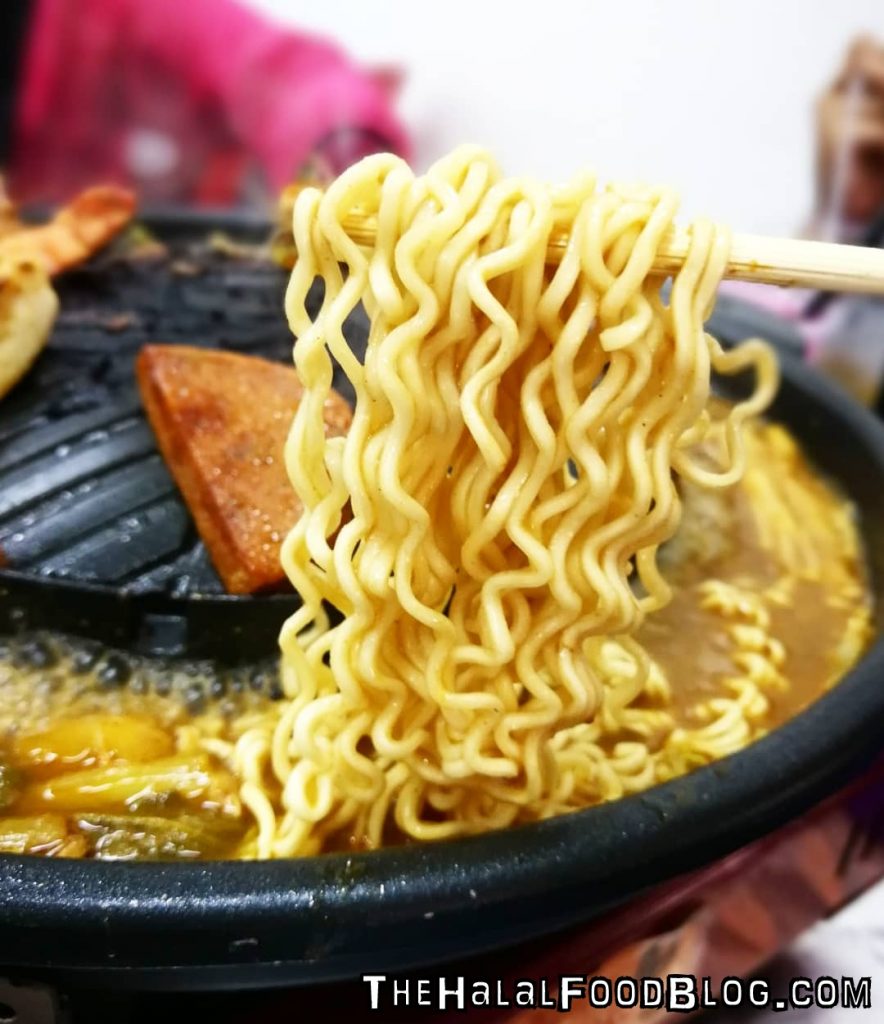 Oh we almost forgot to mention! You can also enjoy your Chickata with Rice, Tang Hoon, Glass Noodles or our personal favourite – Instant Noodles! They even use Mama brand! Popular from Thailand!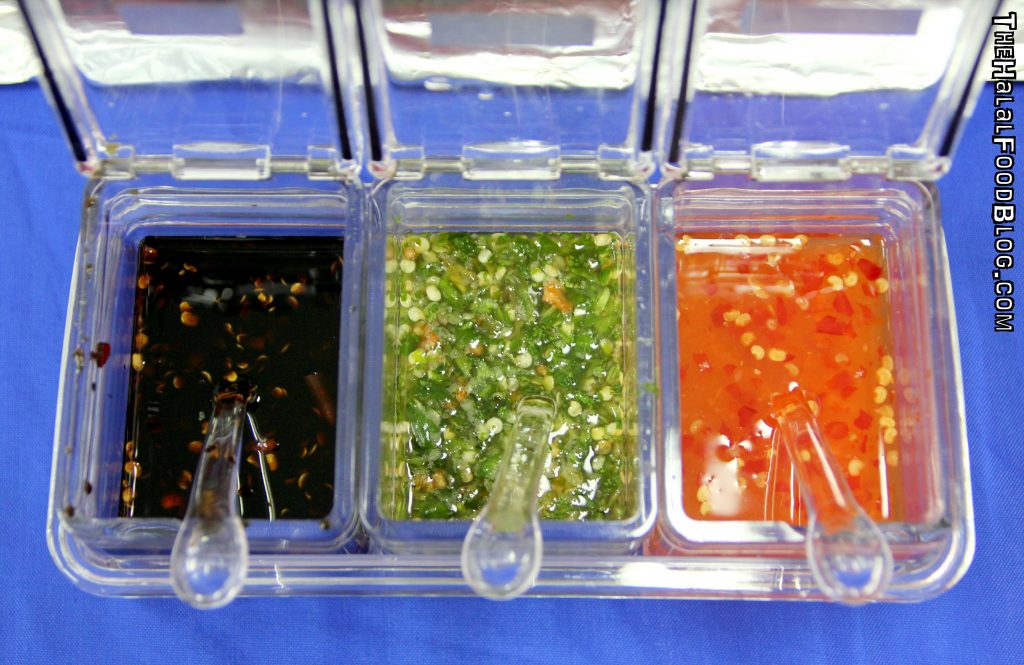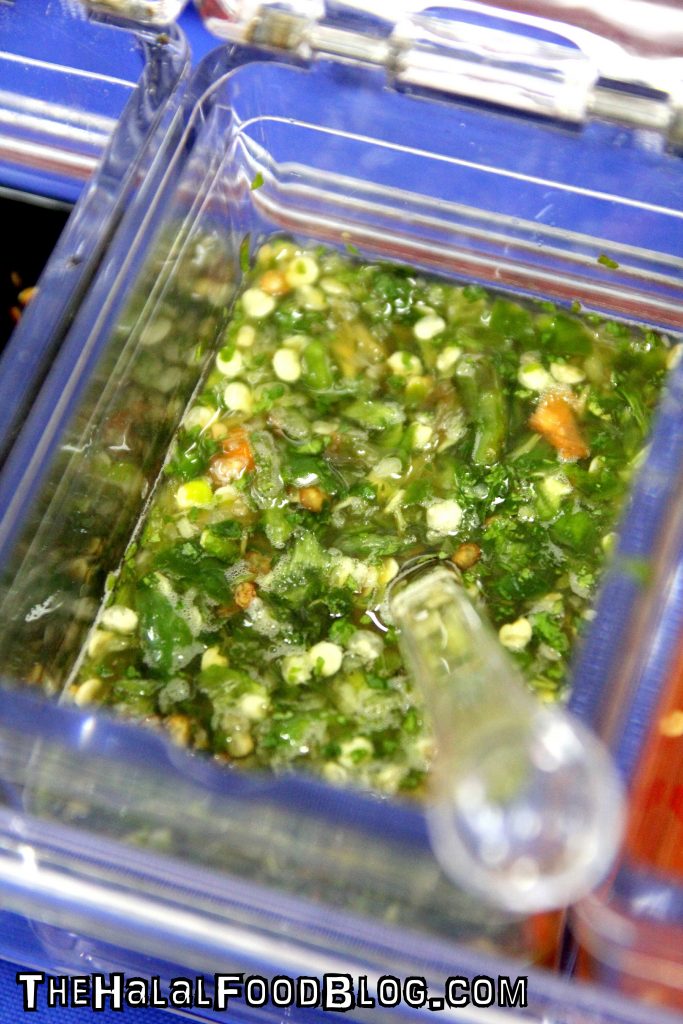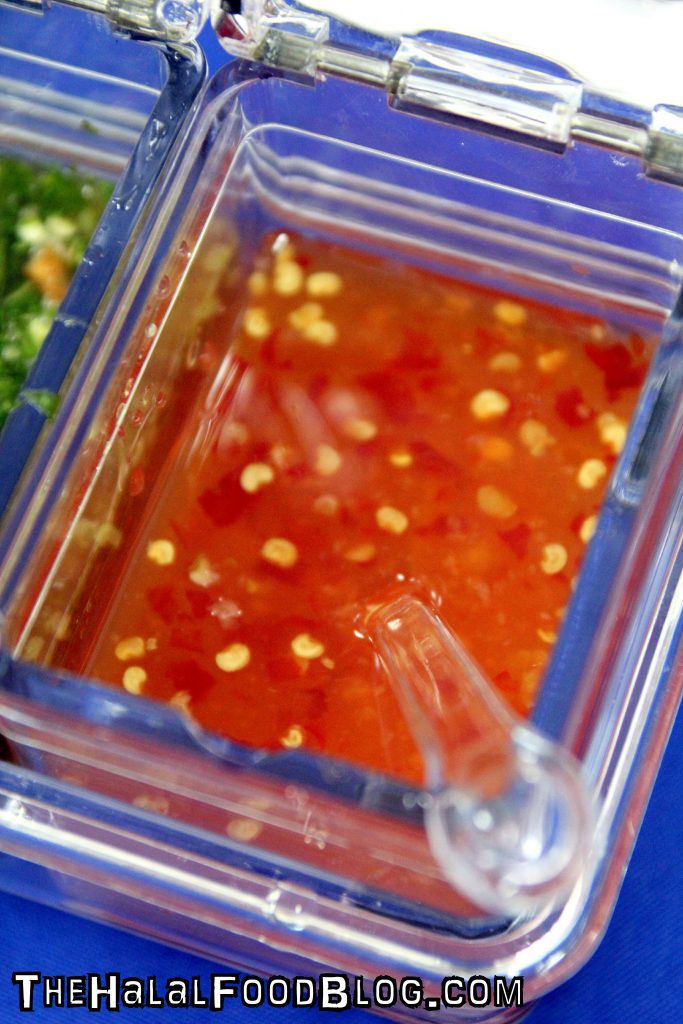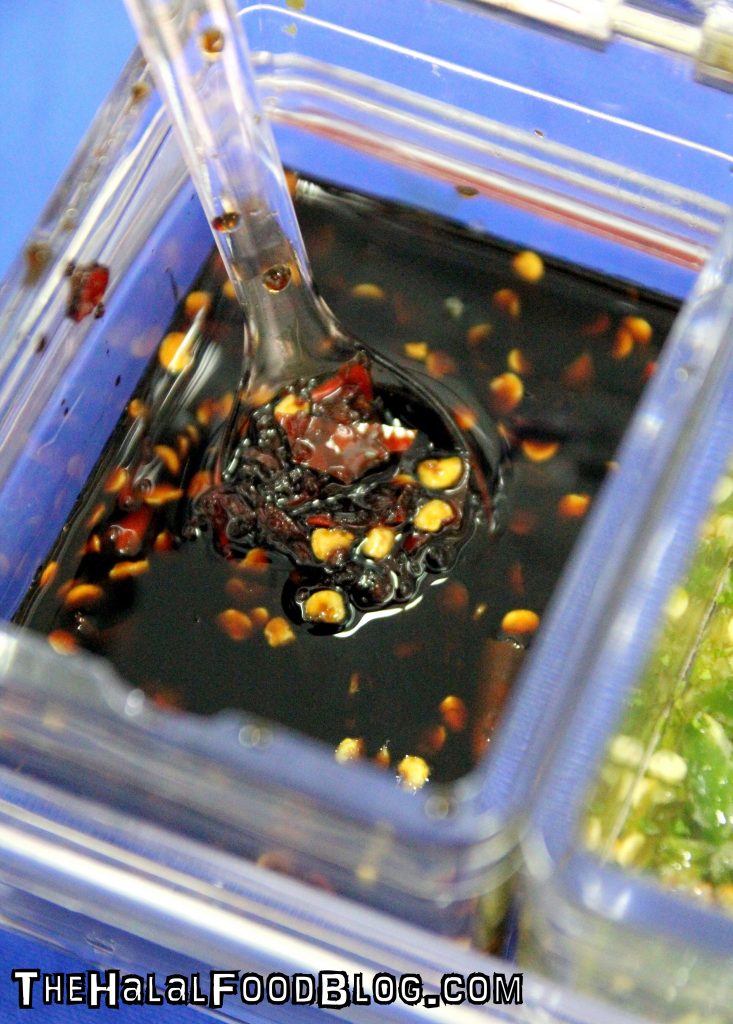 You MUST be sure to try all their dipping sauces! They've got the classic Thai Sweet Chili Sauce, spicy Green Thai Chili and also the familiar fave Kicap Manis!
Shiok shiok dip your meats and seafood and savour the full flavour! But to be honest, my fave is the Thai Sweet Chili Sauce LOL goes perfectly with the meats!!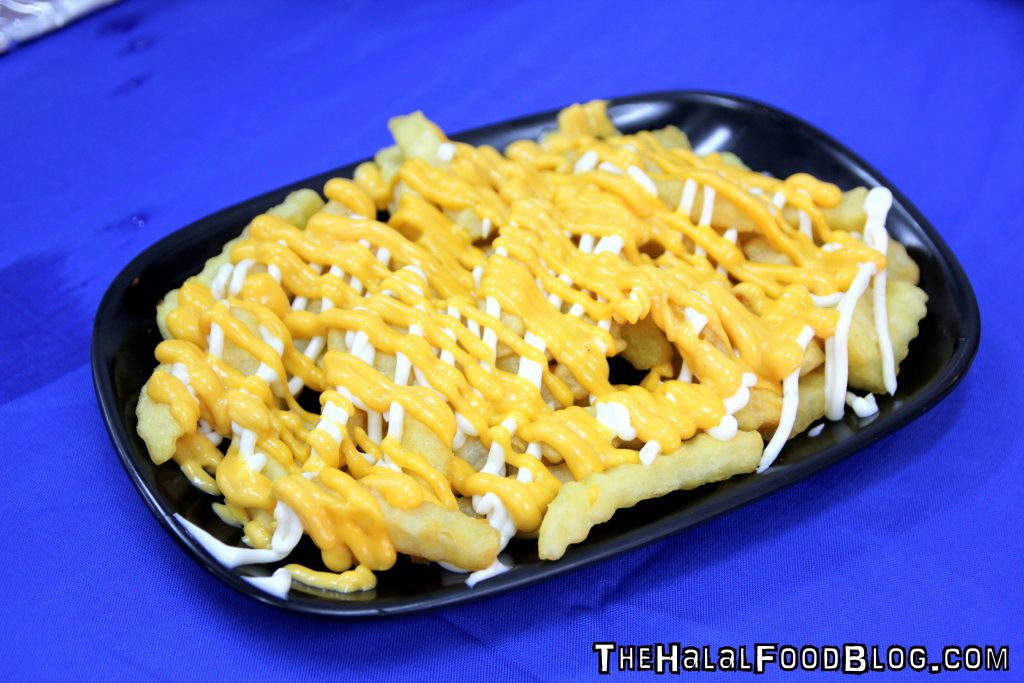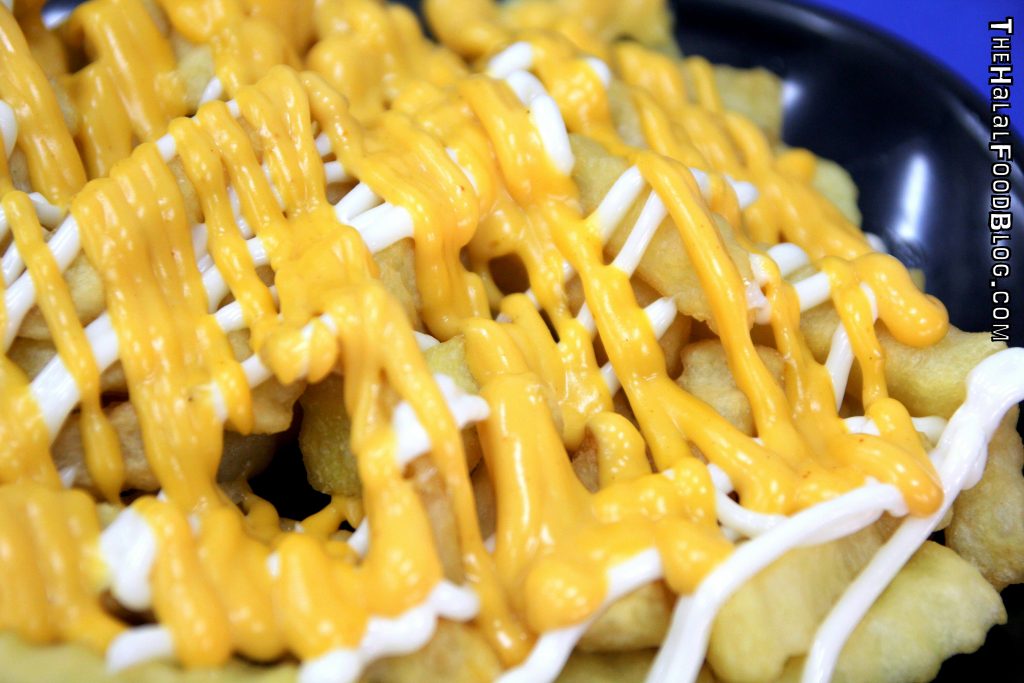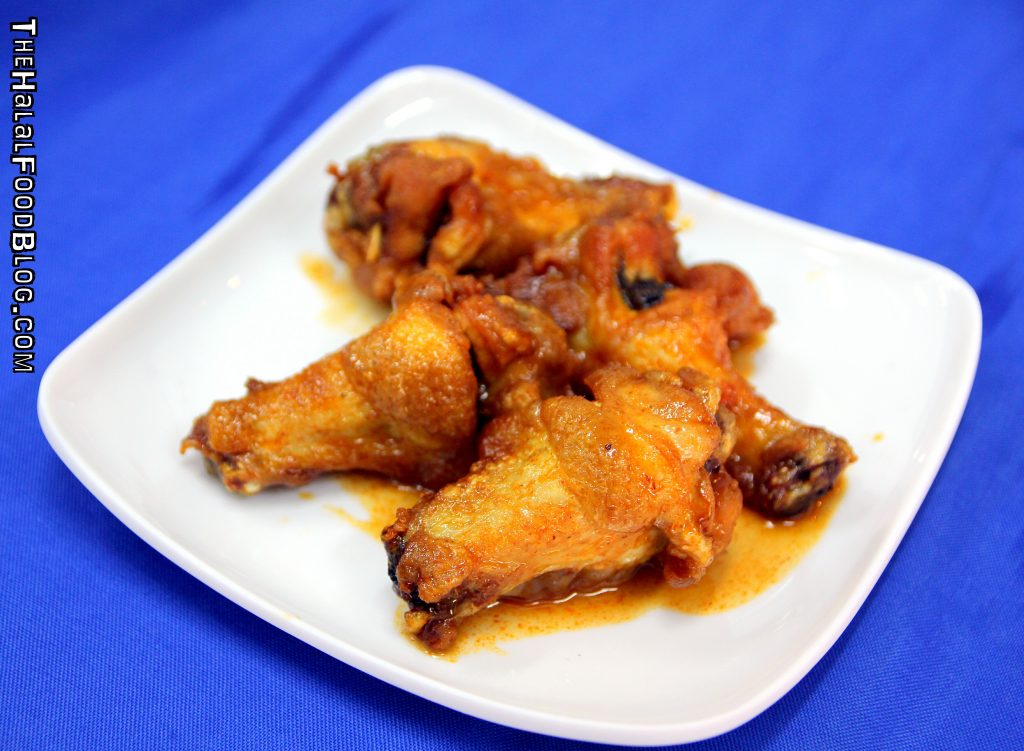 Besides all that, they also have plenty of other food to be enjoyed too.
They've got a whole range of dishes like Hor Fun, Mui Fun, Beef Hor Fun, Mee Hong Kong and the likes but what was pretty impressive was their Western menu!
Chicken Chop, Chicken Cutlet, Spring Chicken, Lamb Chops all also got! If you've got the whole gang down, check out their Westerns sets! They are BIG servings okay LOL and aptly named 'Kawan Meal' (kira like Buddy Meal ah), 'Ini Macam Shiok' and 'Ini Macam Power'! LOL confirmed plus chop kenyang lah because macam like that.
We had some of their Cheese Fries which you can see was really generous with the cheese and also their signature Chickata Drumlets. Actually, it's a good idea to have this Western menu because if you come with the little ones and they are not into the BBQ grill, can have some good ol' Western lah!
Looks like there's something for everyone at Chickata! Head down and enjoy!!
(Psssst they have an Ala Carte Buffet! Eat all you can within 90 mins! Check out their FB and IG for details!)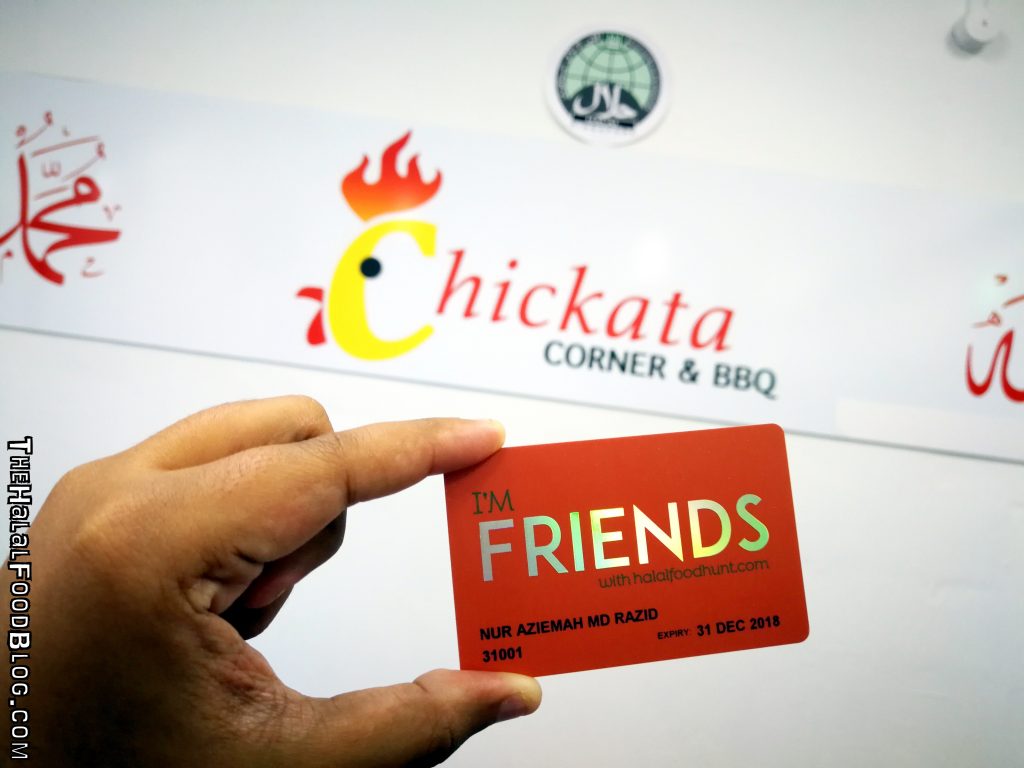 CHICKATA IS FRIENDS WITH
HALALFOODHUNT.COM!
Chickata BBQ offers 20% discount for FRIENDS Card holders on Mondays to Fridays between 3pm to 6pm and 10% discount for FRIENDS Card holders for Mondays to Fridays 6pm to 11pm, Saturday and Sundays 11am to 11pm. (Discounts not applicable to Ala-Carte Buffet)
Click HERE for full details!!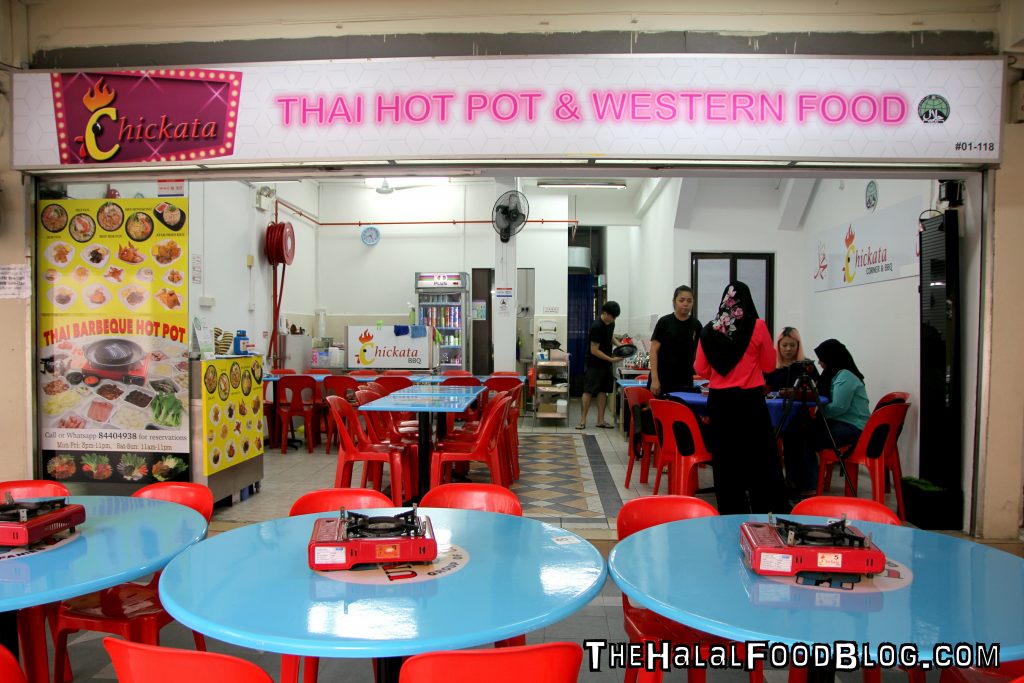 CHICKATA
326 Jurong East Street 31
#01-118 S 600326
Tel: +65 84404938
Facebook: www.facebook.com/ChickataBBQ
Instagram: www.instagram.com/chickata_bbq
Operating Hours:
3.00pm til 11.00pm Mondays to Fridays
11.00am til 11.00pm Saturdays and Sundays
All information (including prices, availability of item on menu and Halal status of establishment) are accurate at the time of posting. All photos used in this site are property of The Halal Food Blog unless stated otherwise.