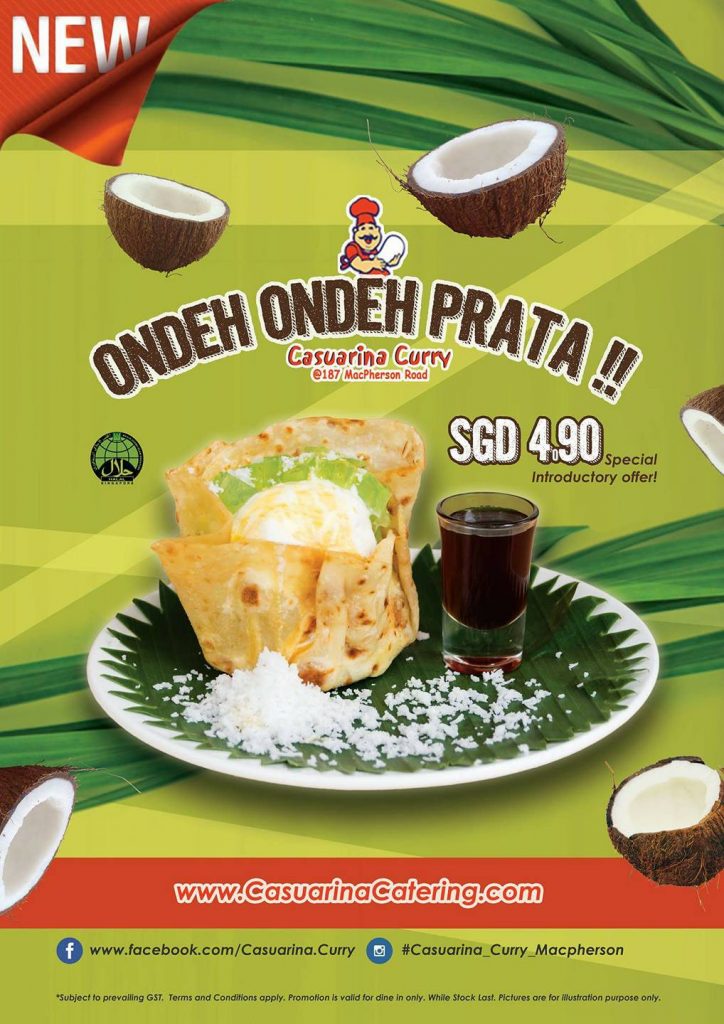 2016 was undoubtedly the year of the Ondeh Ondeh. We saw everything from Ondeh Ondeh cakes, cupcakes, churros, cheese tarts, Swiss Rolls, Log cakes, waffles and even milkshakes! Wow there really were a lot of variations of Ondeh Ondeh LOL
And at the end of the year, just when we thought there was nothing left, we saw it – the Ondeh Ondeh Prata!
Admittedly, at first we were thinking "Errrrr…. Ondeh Ondeh Prata?" but as with most makan, the only way to know the truth is to head down and try it for yourself. And that's exactly what we did!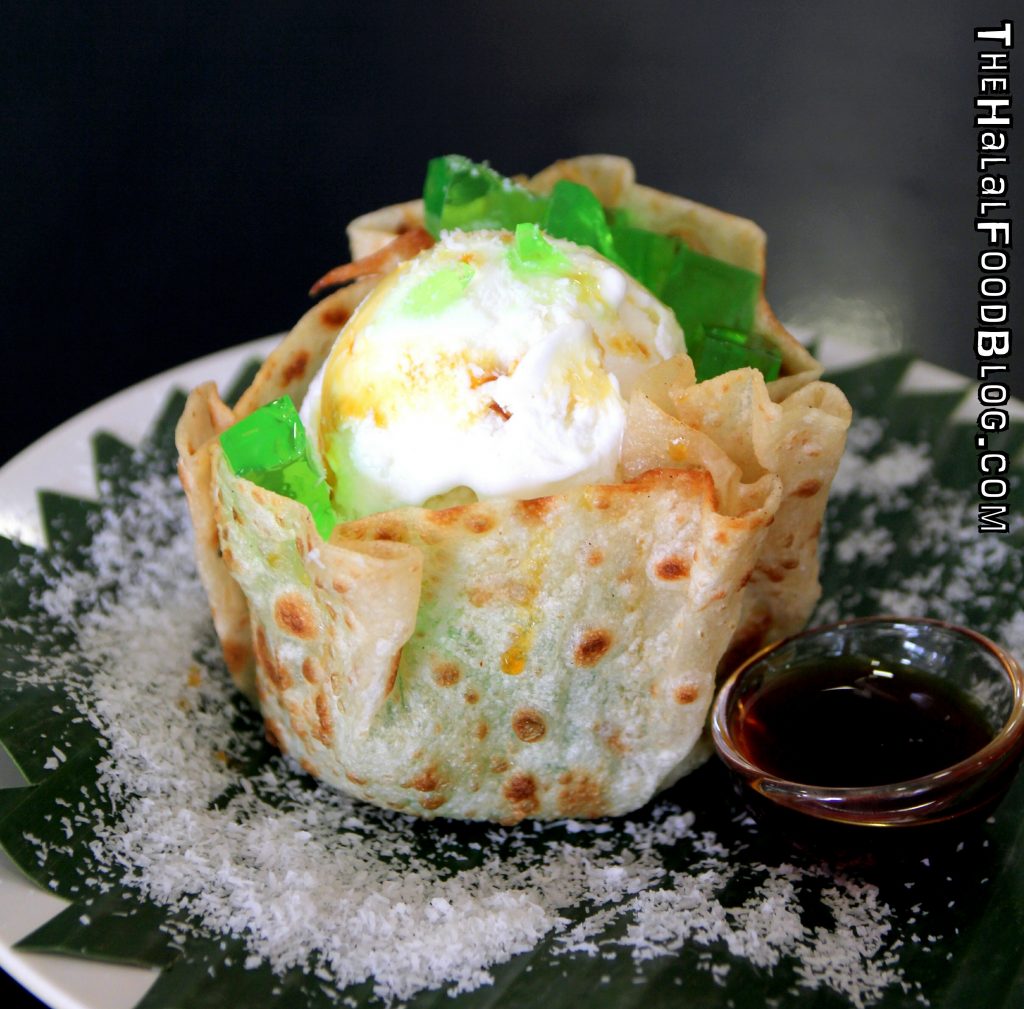 Ladies and gentlemen, Casuarina Curry @ MacPherson Rd is proud to present the latest variation in a long line of Ondeh Ondeh themed foods and desserts – the super unique Ondeh Ondeh Prata!
After trying it for ourselves, the bottom line is – SEDAP GILER!!!
So the Ondeh Ondeh Prata is a combination of several different components that when combined, form one of the most interesting and delicious desserts we have had in quite awhile!
A crisp Paper Prata forms the shell of the dish. It's firm enough to hold in all the goodies within but still thin and crisp enough to give you that satisfying bite when you dig in. There's also bits of jelly that are actually Pandan flavoured and forms one of the flavours of your traditional Ondeh Ondeh. It has quite a subtle flavour (thankfully) so you're not overpowered by the flavour of Pandan which can be quite overwhelming in some of the other desserts we've had.
But the star of the dessert for us has got to be that generous scoop of Coconut ice-cream! It's super creamy and has this great coconut flavour. You can tell this is good quality stuff and we could not get enough of this ice-cream. Power to the max!
On the side, there's some Gula Melaka for you to drizzle all over your Ondeh Ondeh Prata for the finishing touches to an already tasty dessert. After all, Gula Melaka is probably the favourite part of Ondeh Ondeh for plenty of us right? LOL confirmed plus chop!
For those of you who don't like it too sweet, you can always just put less Gula Melaka (and pass the rest to us please!) the choice is yours! There's also some desiccated coconut (looks a lot like snow LOL) too by the way!
All in all, the Ondeh Ondeh Prata from Casuarina Curry @ MacPherson Rd has proven to us that the Ondeh Ondeh craze is not done yet PLUS it can still be super sedap too! A very creative twist to a classic dessert in our books.
The Ondeh Ondeh Prata is available at the introductory price of $4.90 (which is totally worth it)!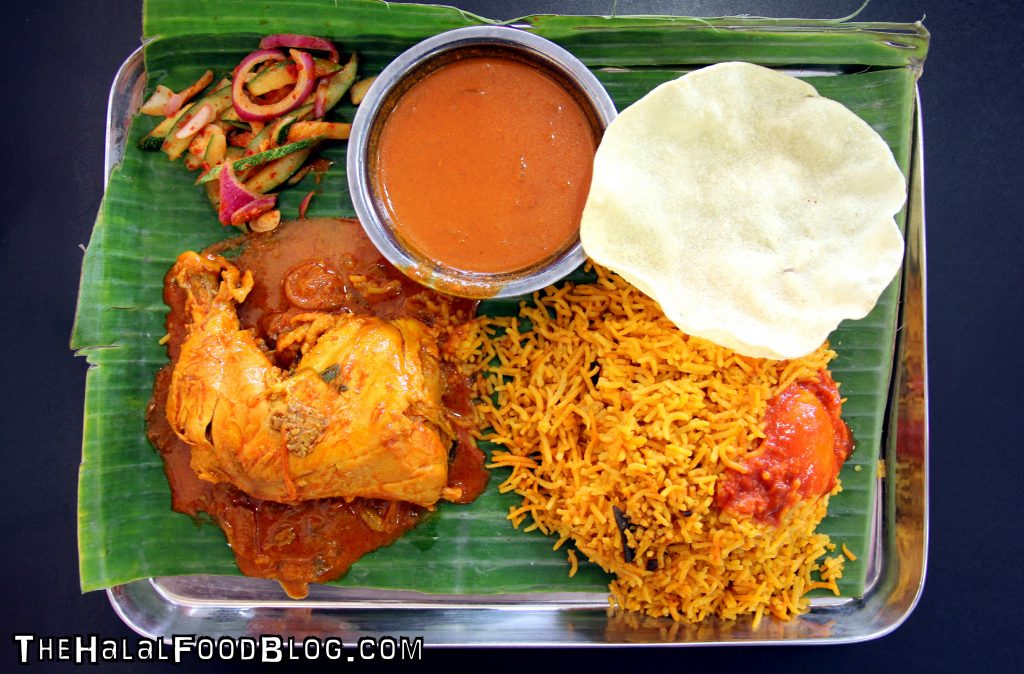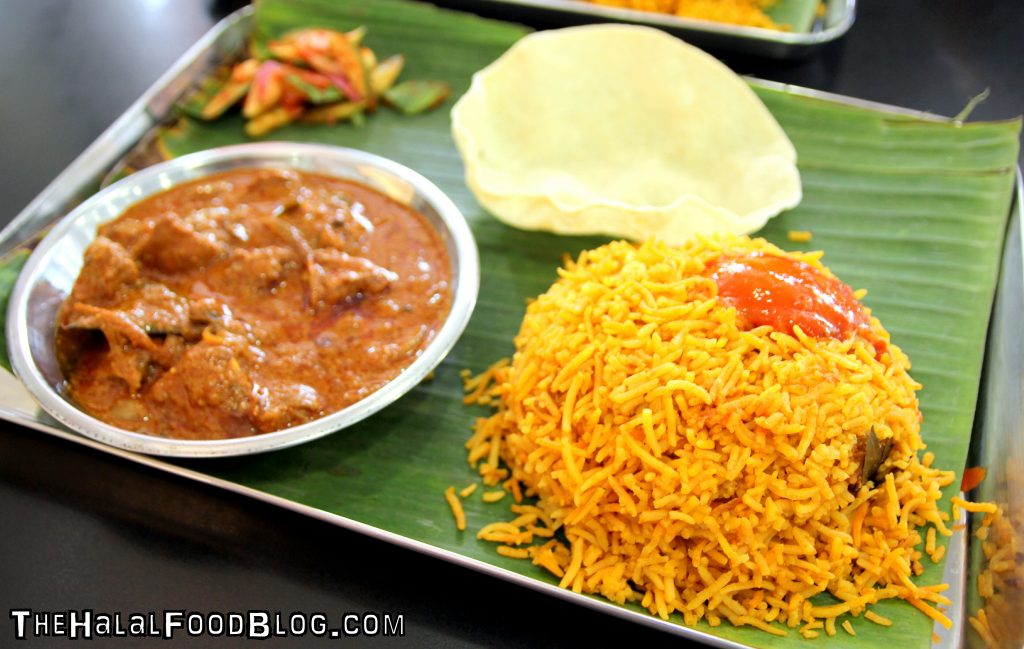 Since you're at Casuarina Curry @ MacPherson Rd already to enjoy the Ondeh Ondeh Prata, you should obviously have some of the other great makan they have there too right?
For all you Briyani fans – should definitely have the Nasi Briyani! A nice serving of fluffy and flavourful Briyani rice served with the meat of your choice, cucumber acar, curry, papadum and a hard-boiled egg!
The rice was fragrant, fluffy and flavourful – all you'd expect from a good serving of Briyani. Thanks to the Basmati rice and all the spices infused within, definitely packs a punch!
You also have the choice of Masala Chicken, Mutton, Fried Chicken or Fish for your meat component. We went with the Masala Chicken which was actually the bomb in my books (because I'm a fan of Masala Chicken LOL). I was actually pretty disappointed that the Mutton was not the 'big-chunk of meat type' but the Mutton Masala definitely made up for it with the strong and tasty flavour. Plus, I guess smaller pieces also means tender pieces of meat to enjoy with your rice!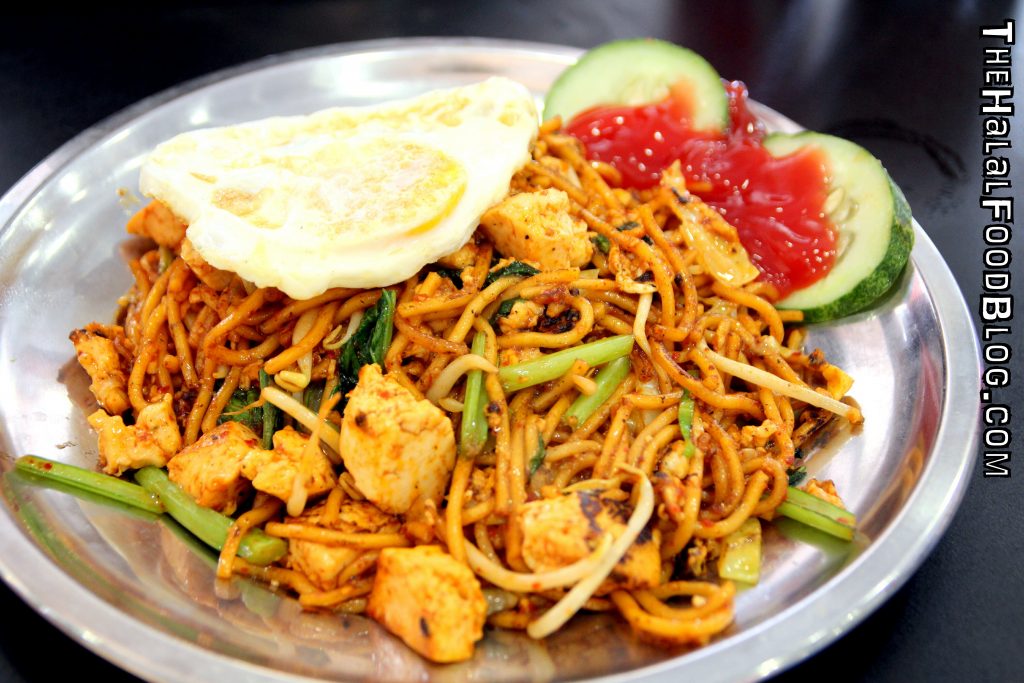 Here's the one that was a really big surprise – the Mee Goreng!
When you think of Mee Goreng that's mamak-style, the ones that usually come to mind are red and messy and tasty right? Well, the version at Casuarina Curry @ MacPherson Rd may not be red but it's definitely still tasty!
Generous serving of noodles fried up with all the usual suspects (plus a few extras like tauhu) plus a nice fried bullseye egg to round things up. Wah! Really super sedap leh! And I like I said, it was totally unexpected! I know it's hard to explain so you've really got to try this for yourself to see what we mean okay!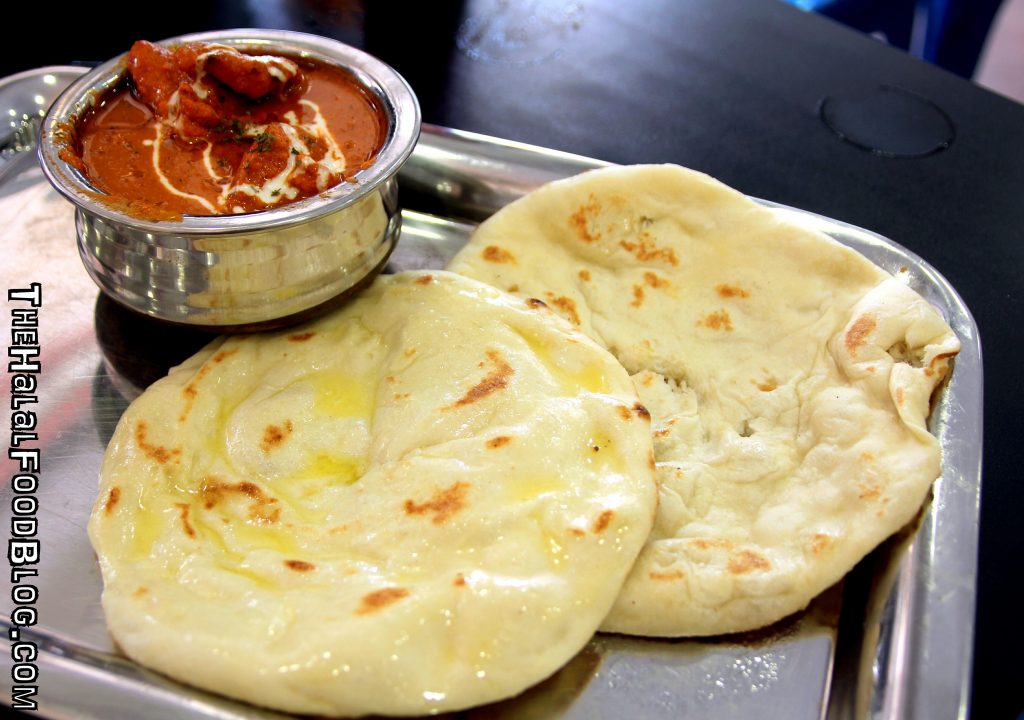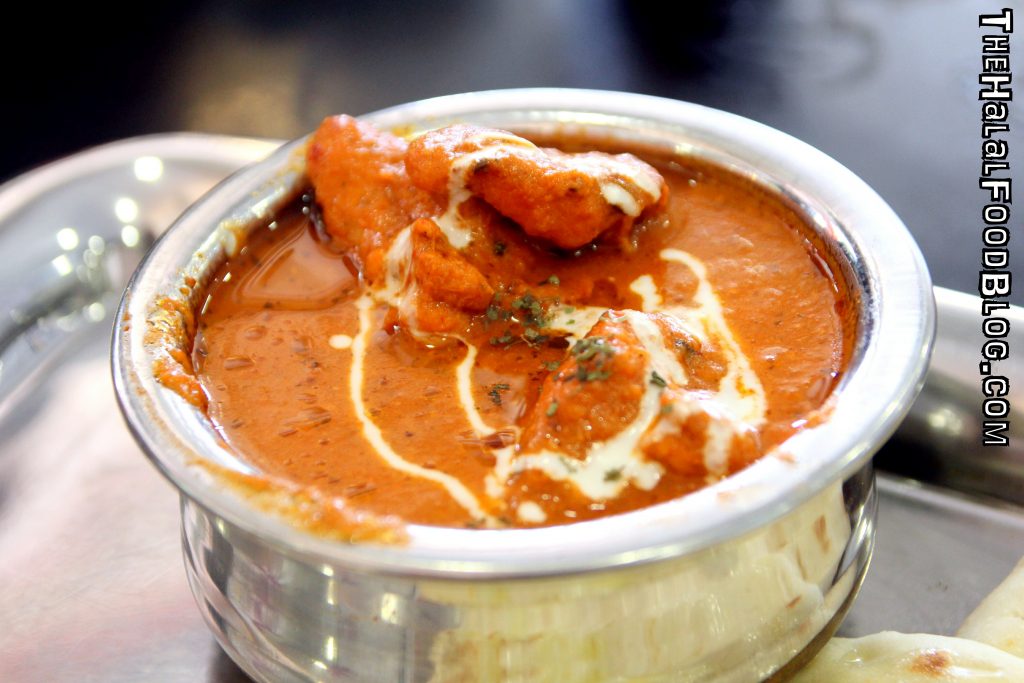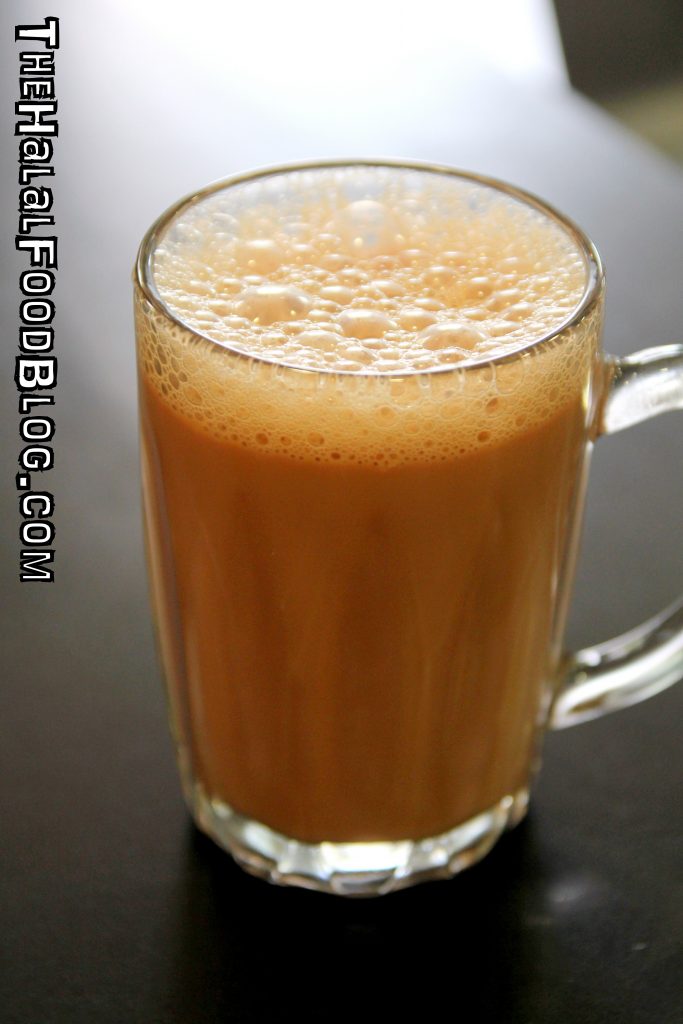 They've got plenty of other stuff on the menu at Casuarina Curry @ MacPherson Rd too of course! From their famous crispy Roti Prata (MUST TRY!!) to their Naan platters (like the one with Butter Chicken shown above) and more dishes to be enjoyed with rice! For example, they also have a 'Nasi Ambeng' platter for 2 pax which is actually a plethora of Indian dishes served with rice. Plus, a nice frothy Teh Tarik to wash it all down!
But whatever you have, be sure to end off your meal with some dessert. Yes, the Ondeh Ondeh Prata is definitely a MUST HAVE. You can share it if you want but I think better just have one to yourself lah just in case LOL
So head down to Casuarina Curry @ MacPherson Rd to enjoy okay!
(PS the Ondeh Ondeh prata is available ONLY at the MacPherson Casuarina Curry okay!)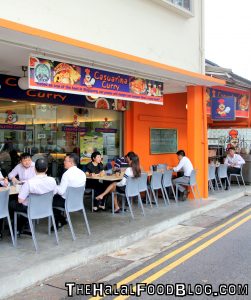 Casuarina Curry @ MacPherson Rd
187 Macpherson Road
Tel: 6285 9001
wwwcasuarinacatering.com
Facebook: www.facebook.com/Casuarina-Curry-MacPherson-Rd
Instagram: @casuarina_curry_macpherson
Operating Hours:
10.00am til Midnight on Weekdays
8.00am til Midnight on Weekends
All information (including prices, availability of item on menu and Halal status of establishment) are accurate at the time of posting. All photos used in this site are property of The Halal Food Blog unless stated otherwise.
---
Casuarina Curry offers 15% off for all FRIENDS Card holders. Valid with minimum spending of $10. Not valid with any other promotions.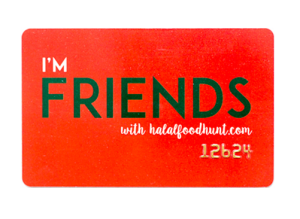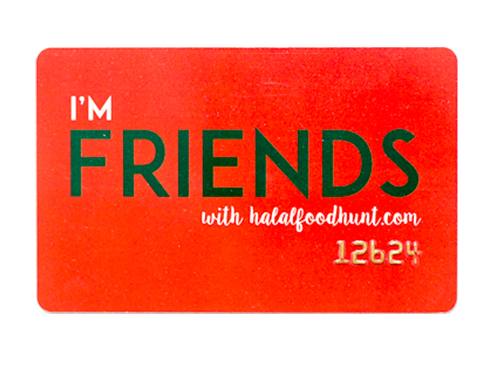 Get your FRIENDS with halalfoodhunt.com Rewards Card now at only $18/year and unlock discounts at over 60 halal restaurants, cafes, bakeries including online e-commerce businesses in Singapore. For a full list of where you can enjoy your card, click here.